Clinique
Clinique Complaints Continued... (Page 2)
57+ reviews added so far. Upset? Call Clinique corporate: 1-800-419-4041

I just registered a complaint with Clinique corporate office and did not recieve an email to confirm my email address and process complaint with Clinique? Which is what I was to expect. Can anyone tell me if my complaint was processed? Thank you!

D kabbani
from Manchester, ENG
I have used Clinique for 10 years having been inspired by the natural fresh look Clinique demonstrates. Sadly over the years the products are reducing in quality. The super balanced foundation half full. The eyeshadow smokey eyes after a month cardboard coming through. The lip liner the end of the stub when hardly used and the mascara empty and dry. I am a busy lady a full time teacher but felt strongly to write this. I hope my comments are heard because I feel very unfairly treated your items are high end brands and this is an insult to my hard earned money. Clinique products are very poor and sadly I feel I need to choose an alternative now after they have ignored my feedback.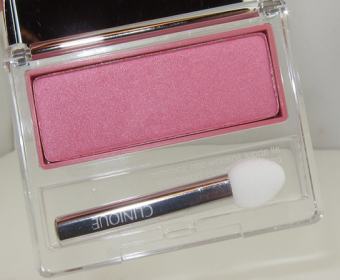 Mrs Julie van der Westhuizen
from Cape Town, WC
I spent a lot of money at store in cape town on Clinique products. My face has broken out into red itchy pimples along jaw line and on forehead! What the hell i have never even had acne before and I am 50.

nancy brandt-clark
from Hartland, WI
I purchased your Clinique Beyond perfecting foundation and concealer, With a free gift bag. When I went to use the foundation I found out they gave me the wrong color. I drove back 25 miles one way so I could get the right one. I said they could return this one and give me a few samples so they will not have to open the new bottles. Tina from the Brookfield sq. branch in wi. told me I need to return the gift bag before they could return it. I said I was coming back for a facial in Sept. and I would purchase it then. I already tried on some of the things in the bag. She said no! I exchanged it for another with out knowing if it was the right color. I called a day or so later to talk to Ann the manager. She also said No! I told her I was the one who was inconvenienced here. Also, tried some of the products in the bag. Ann said that is ok we take back anything. I have never had such disrespect from a employee at the Clinique counter. I have been going there for almost 25 yrs. They can have the bag, but I will find a new foundation at another counter at Boston store. They have many others. Tina and Ann need to take a class on harassment because that is what they did to me.

farah khawar
from London, ENG
I am so upset and angry at the fact that since i have reacived my number 3 skin care products my skin has become spotty i have started to get alot of break outs and have now stopped using all 3 products i wont be using again so theyl just go in the bin and it hasnt even 1 week only 5 days since i have been using them please advise me in what i can do can i get a refund?

Looking for a product that gives the best Skin care, make up, fragrances? Well I think you should just try Clinique. I have given it a shot and tried the make up range they have. I have to say the product is good, reliable and affordable. Clinique Sonic System Purifying Cleansing Brush is the best brush that takes care of removing all the dead cells from the skin and giving a clear complexion. I helps remove makeup, massage your skin, exfoliate and moisturize with just one tool. I have used this and I love the fact that its an all in one product. I give Clinique an A+ for the wide range of products that they have and would definitely recommend this to all.
Have feedback for Clinique?
Thanks for your feedback!
Sorry. Please try again later!