Maybelline
Maybelline Complaints Continued... (Page 2)
67+ reviews added so far. Upset? Call Maybelline corporate: 1-877-456-5287

marietta domanio
from Passaic, NJ
I purchased the Maybeline New York lasting drama waterproof gel pencil and without fail it smears and runs when using this pencil. I teach at a university where I like to look fashionable especially among college students. Do you have another product that doesn't do this?

I bought a new maybelline colossal kajal from a shop in Aligarh (India), when i opened it its top was broken and now the rest of kajal is not opening. I want to exchange it and requested a refund from corporate but they are not helping. Has anyone else filed a complaint against Maybelline for customer service issues?

samantha nusca
from Philadelphia, PA
I been buying maybelline define a brow in medium brown for years i love this pencil its the only one i use. My complaint is that i go through them like crazy cause they break to easy. I tried others but this pencil is the only one i like and that defines my brows perfect i just noticed the last year or longer break constant. I literally go through one every week and a half its crazy and they are not cheap. I been looking for others to replace cause this is not right i mean i just opened one last sunday and this morning i was done cause of breakage. So thank you for reading email hope you can help.

Chelsea Davis
from Cork, M
I use maybelline products quite a lot and have done since I was a young teen starting out with makeup, and since I started lots of my friends followed suit because they liked how it looked on me. In the past few months I've been using the maybelline stay matte 24 hour setting spray and have never had an issue, I bought a new bottle yesterday and used it this evening before my shift started and the spray came out and dried in thick powdery lumps all over my face. Now I've used this the exact same way everyday for months so I don't understand why this happened but my face has since broken out in a horrible rash. Hopefully this can be fixed or I won't hesitate to warm my social media friends and followers.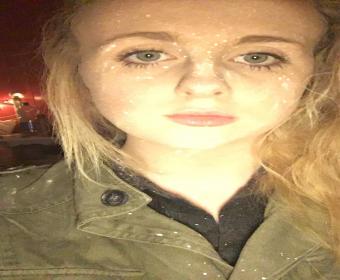 Sharon McCullah
from Dayton, OH
I purchased your eye shadow a few months back and it was very firm when I opened it. I have already contacted you about in Nov 2015. I purchased at the Kroger Super Market @ the price of $6.99. I did send you an email about this problem but haven't heard anything back yet. You have to dig the eye shadow out in order to apply it it's very hard to get an even application. The number on the jar is 50L401.

Elizabeth (Betsy Bishop)
from Central Point, OR
Tried again to open it today, and still can't release the packaging to wind the canister for use. AGE REWIND CONCEALER has too much packaging for a product that must be turned to be used. My guess is that it's been exposed to too much cold and too much heat since the factory and now it's stuck together. I would love to know if all of you can open it easily. Ironically, a product for older ladies is harder to open than something for a teen. Right?

Elizabeth (Betsy Bishop)
from Central Point, OR
Instant Age Rewind Concealer--impossible packaging for SAFETY? I almost cut my own finger trying to cut the packaging off to use it! Yes, one must use a sharp instrument to take the plastic wrapping off. I have used this product 5 times. I LIKE THE PRODUCT. However, no one could possibly USE the product within 15 minutes of purchase. WHY? Because the packaging is absolutely ridiculously tight --and it takes an engineer to get it off!. There is no lip or tag to pull it off. I am just disgusted that a 9 dollar item is so poorly crafted.
I guess that's it. I just wasted $9. and after 30 min. I give up!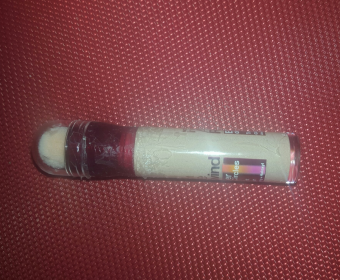 Nicole o keeffe
from Dublin, L
I have bought Maybelline foundations before and was happy but recently got your super stay 24 hr foundation and I am infuriated there is absolutely no coverage at all. All my freckles are still very visible the formula is very watery and also the color is ORANGE.
I tested it in the shop and I taught it was my shade 10 Ivory as that is the one I always buy but now when I put it on I look orange it doesn't match my neck. I am very disappointed about this as I wasted €13 on this now I have to repurchase another foundation. I will probably never buy Maybelline products again after this. Maybe it's time to file a complaint against corporate?

I bought the Maybelline New York line stylist and it was a wasted $6. The liner is so soft that when it touches your skin it crumbles. So mad that I will not buy anymore Maybelline products.

Natasha Ammon
from Perth, WA
I purchased a Lash sensational, full fan effect, black mascara for around $20 in Coles on the 25/10/2015 and I found it to be thick, lumpy and I had to scrape the clumps off the brush before I could use it. I wilI just have to throw it a away. I expected better from a maybellines mascara for $20. We are a single income family with 3 kids and I can't afford to spend a lot on my cosmetics, So I was really disappointed that this mascara was crap.

Mary Stoner
from West Des Moines, IA
Love it but it will not turn so that I get more. Have only used Maybelline lipstick for about a week and it's already finished! Wish that I could get a refund but no clue who to contact at the company to register my feedback.

Achisha Patel
from Mobile, AL
I have tried many maybelline products and I never had any problems but recently I bought master duo eyeliner by eye studio. It is really disappointing. I don't know it is just this product or all the master duo eyeliners. It is so liquidy just like water. I bought it from drugstore. I just hate this product. I never had complain for other maybelline stuff but this one is really disappointing.

Diane Brown
from Tellico Plains, TN
Bought the "NEW" falsies push up drama eye lash make up. It is like glue that has some color in it. It is god awful. Doesn't go on nice, lashes stick together :( And wipes off in pieces. I would like to think a big company like Maybelline could do better than this. It just came out it's new. Really? Now that I search online I am seeing lots of Maybelline complaints from customers about the low quality product the company is now putting out.

My Maybelline lipstick broke in my purse and completely ruined a very nice Coach purse that I spent a lot of money on. I expect this from cheaper products but not from something like Maybelline. Does anyone have the address of the corporate office so I can write a letter and send pictures? I would love to know if the CEO of Maybelline actually uses their own products.

Sherry Curties
from Kamloops, BC
I have been buying Maybelline Dream Liquid Mousse for five years or more and there is always so much waste at the bottom that will not pump out so I have to bang the bottle on the counter top or dig out with the stick that is attached to the pump. then the stick breaks and I cannot get the rest out. There I still quite a bit left in the bottle. I have tried to complain and take it back to shoppers drug mart and they say they cannot do anything about it. I have saved the last four jars and I was going to return them to Maybelline to show the amount of foundation that I am losing every time I buy one which Is not cheap either. If you can do anything for me I would greatly appreciate it.

Because your worth it. Believe in these words exactly and went in for some products from Maybelline. Last week I purchased baby lips and found it as a good way to moisturize my lips. This has an amazing effect. It keeps the lips soft and supple. The formula is good and slides well. Maybelline has kept in mind the requirements and issues faced by people on dry lips and made a product just that suits everyone. SPF 20 for sun protection which is good enough. I have purchased many of them and would continue to use products from Maybelline as its worth the money. I give a 4/5 rating to this product.
Have feedback for Maybelline?
Thanks for your feedback!
Sorry. Please try again later!