Covergirl
Covergirl Complaints Continued... (Page 2)
67+ reviews added so far. Upset? Call Covergirl corporate: 1-800-426-8374

Barbara Niegocki
from Farmingville, NY
I was vacationing in Alaska. While away the brush portion of my mascara wand detached inside the cylinder, making it impossible to use the product. The product was new, I had just taken it out of the packaging to use for my trip. Needless to say, I was quite inconvenienced and was not near a store to purchase a new mascara.

Shelley
from Oromocto, NB
I have used covergirl outlast lipstick cinnamon stick for many years with no issues. However the last 6 months I have noticed my lips are dry and hurt. I stopped using for a month and lips cleared up. Went back to using and after 1 applications my lips are very sore and hurt badly. This is my favorite lipstick what is going on with it? There has to be something in it to cause swelling and lips to hurt and be extremely dry.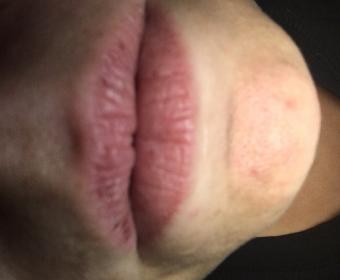 Marisa Vandereyk
from Seattle, WA
I recently bought Covergirl Plumpify blastPro and it sucks. It's barely wet, and the brush is too big for the size of the containment. Nothing comes off when I try to apply it. I would have gotten a better product from the dollar store! I'm very disappointed at this product. It has zero plumping effect, so that should not be its name and the person who created this needs to get their head out of it. I paid almost ten dollars for this product. Usually I don't have a problem with Covergirl or their mascara's, and usually recommend them. I don't have a lot of money to spend on cosmetics, and not a lot of people do. Check yourself before you wreck yourself.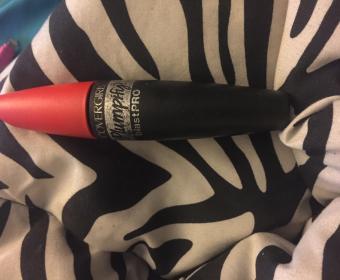 I have had a gross disgusting eye fungus since using Covergirl Lash Blast. I have thrown away tons of eye makeup! And each time the fungus was gone...I bought brand new Covergirl mascara, eye liner, and eye shadow. I get another eye fungus. I am mad! And I want to make them stop infecting us.

cat stewart
from Reading, PA
I have been using your clear mascara for years, but the one I purchased a few days ago will not open. I spent $6 on a mascara that I will not be able to use because of this defect. The serial number on the mascara is 22700 46975. I am very disappointed in this company and Covergirl!

Patsy Hensley
from Newport, KY
I bought covergirl ink it eye eye liner on 5/14 from Kroger, and it's hard as a rock. Its garbage. They won't take it back can't find receipt, and won't exchange it neither, because of the high volume of theft. Won't but cover girl again. I should get a replacement or something.

Jennifer Ashby
from Amarillo, TX
I bought some covergirl ink it on mothers day which was Sunday 5-8-16 from a local Walgreens store. I used it the following Monday, it worked great. no problems. I really liked it. I woke up this morning 5-10-16 I started to put on my makeup, opened up my eyeliner and it would not self sharpen. So pretty much it is trash after one use. I am really disappointed, and feel ripped off!

Laurie Moskowitz-Corrois
from Cambridge, MA
Dear Product Department, I am a loyal customer of Cover Girl products and continue to purchase, however the Perfect Point Plus eye pencil continues to break, some pencils more than others. I usually purchase from Target or CVS
and always buy #205 Charcoal.

Shelba Dilda
from Jackson, TN
I bought the covergirl professional remarkable and it clumps and flakes I end up with flakes all around my eyes. Not satisfied at all. Has anyone had success filing a complaint online against covergirl?

edith scheffer
from Phoenix, AZ
I have used your eyeliner for as long as I can remember. The only one I use. Last year I bought a pencil, like always, and it smeared horribly, which I've never had a problem with. I bought a second one, thinking that I just got one that was flawed somehow. The second, bought somewhere else, did the same thing. Saddened by wasting money, but more so because I now have to find a new product line.

betty labarge
from Superior, WI
Have purchased outlast lipcolor for years an now the past year colors don't match and bottom white part falls off. Very little lipcolor in tubes an does not stay on as long as before. I tried to return 1 that had only a little in the white part an they said I must of been using it. I am looking for a better lipcolor that stays on an at least can depend on color and amount in tube.

Kim Bassett
from Mount Vernon, OH
I had only used Covergirl products a few times and it broke off. Since it was new, I had not extended it. If I try to use it now, it's loose and rolls. I do not have a way to send a photo.

Been using liner for years. Last year or so, clumps when going on. Product slides back when press to use. All of product won't come down for use. A lot of money wasted. Very disappointed. Not all stores will exchange or refund.

Mary Wallace
from Corpus Christi, TX
I saw the TV commercial for Outlast Lipstick (Sophia Vergara was shown wearing it) and immediately bought it, paid $7.99 + tax, When I applied it according to directions it felt horrible on my lips, as if it had sand in it. Even after I applied the gloss that came with it, the roughness remained. I thought this product would be smooth and feel pleasant to my skin, as it appeared to be with the actress, but it is just the opposite. Not only that, after eating or drinking the inner part of my lips are almost bare of any color while the outer part has an irremovable colored rim around it, almost like a lip liner on steroids. Then the worst happened: my bottom lip developed two fever blisters when I hadn't had one in many years! All in all my latest experience with Cover Girl has not been a good one. Because of this I will have to think twice before ever believing the hype about your products. My question is: how do I go about obtaining a refund?

Teri Hunt
from Bartlesville, OK
Three times now I've bought ur eyeliner with the retractable mechanism an 3 times they don't retract! Meaning I'm only getting to use what's showing when first bought! An of course who saves their receipt? So I'm out $6 plus each time! Not happy!
Have feedback for Covergirl?
Thanks for your feedback!
Sorry. Please try again later!