Tim Hortons
Tim Hortons Complaints Continued... (Page 3)
156+ reviews added so far. Upset? Call Tim Hortons corporate: 1-888-601-1616

Dianna Burns
from Berwick, NS
Ok this is ridiculous just went to Tim Hortons in Middleton 5.30 pm and they have no donuts made because they close at 11.00 pm
I Have complained about this before and it last for a week then the same thing they wont make any I think they need a new manager there and better staff that aren't to lazy to do their job. No use getting the manager to call me as she isn't very friendly and makes ppl fell like it's our fault there is no donuts or the drive threw has giant holes in it. When are you guys going to talk to the owner and get something done about this.

Once again it's very impossible
To get Tim Horton hockey cards when store are already out
And when it come to the special cards they are impossible to achieve. Going on my third year of collecting cards not once have I completely my set sad
Going to consider not going to Tim Hortons again till you fix this problem

Rebecca
from Burlington, ON
Good Day,
I have had the worse experience with the drive thru manager and one employee at the Tim Horton's located at Walkers Line and the QEW.
I have been going to this location every morning for the last 7 years without any problems. In the beginning my thought was " everyone has bad days, I don't know what this lady is going through health wise or family wise.
It all started when I asked for my usual Ice Cap (made with a lot of milk and a little of the java mix). See below for sequence of events.
First day: I get handed an ice cap that looks like a glass of milk. I ask for another one with more java mix. The lady turned and started rudely telling me how she made it. I said "ok". She then turned to the manager and started complaining to him about how the ice cap is made. Another employee made my ice cap and it was fine.
Second day: I got handed an ice cap darker then the ace of spades. I told them politely, that it was to strong. The same lady gets very upset and again starts complaining to the manager and other employees. I could not hear what she said, but her face said it all. I looked in the window directly at the lady and said politely "don't get so upset". The lady smile and nodded.
Third day: The same lady made my ice cap handed it too me and said " if its not made right, I will make anther one". WELL it was made right. I gave her the thumbs up.
Fourth day: The manager says "oh, (hesitate) our ice cap machine is broken"
Fifth day: the manager is not there. The employee at the window gets handed an ice cap, made way to strong, she realizes this, and goes and makes another ice cap. This ice cap was fine.
Sixth day: I order at the speaker and the manager hesitates and then says not in a very friendly way " oh your back".
Well there won't be a seventh day..........

Cindy Mercier
from Sault Ste. Marie, ON
Went to Tim Hortons on farewell terrace and secondline got a muffin with egg and bacon went to take a bite and got splash with grease all over very disappointed as I was on my lunch and had to go back to work

Victor J Flower
from Columbus, OH
NEVER AGAIN
We walked into the Tim Hortons at the corner of Main and James in Columbus, Ohio on Saturday morning, Oct. 13 at 9:30 am. I was planning on ordering several large coffees and a huge box of Timbits for a civic group I was meeting up with that morning. After waiting 15 minutes without acknowledgement from anyone behind the counter, we received a "be with you in a minute" and waited another 5 minutes. At that point we walked out with out making a purchase.
Do not waste my time offering coupons or other nonsense. I will never make a purchase from Tim Hortons in the future.
Victor J. Flower

Karen Bunnell
from Belleville, ON
The Tim Hortons at Southlake hospital is terrible. It is dirty, I had a hair in my soup. Twenty people lined up one till working and the girl taking orders as well as serving. 6 people behind the counter but no one doing anything. Have been there many times and always the same.nyou need a different operator. People complaining.

Hello. My name is Will Hall I don't ever put a complaint in about any business. I But I thought it should be brought to lite. I work full time as a welder and really enjoy the farmers wrap with bacon, but I've been exceptionally disappointed in the pastmonth numerous times. Its advertised as breakfast allday at the Tim Hortons restaurants all across Ontario. Unfortunately that hasn't been the case. So what my issue is that every day I order a breakfast wrap-Bacon and they can't make it for me because they're out of hashbrows every single time has been same issue and I love those wraps. McDonald's advertises breakfast all day.and have never heard the words I'm sorry we can't make you that we are out of hashbrowns but Tim Hortons is at least 90 % of the time in the last month so I'm thinking of switching to Mc Ds. But love timmies to much hopefully can be resolved soon. Thank you for your time.

Anonymous
from Taylor, MI
I do not want to make accusations however the incident that took place this evening in the drive thru line with a cashier led me to believe that this cashier may be "stacking" the cash register. I was not given a receipt and told to have a nice day...when I asked for a receipt, the cashier said nothing, shut the window, turned her back toward the window, rang in the items, I saw the drawer pop out. The time on the bottom of the receipt was the exact time that she handed it to me. Now that I think about it, the young lady was not very friendly and her words were very minimal.
Is this the type of individuals Tim Hortons employs? This was witnessed at the Southgate, MI location at 5pm 10/05. Feel free to contact me back and I will provide further information.
Again, to me, being an assistant manager for a chain food restaurant, this has happened with a former employee of mine, therefore I am trained to spot these situations. If this did not happen, then possibly the employee may need to be retrained for better customer service, accuracy with a cash register and speed of service. Thank you.

Shellarie P Brown
from Columbus, OH
I am totally disappointed in the customer service at this Tim Hortons. I have visited other Tim Horton Restaurants here in Columbus Ohio and have no complaints but this one on S. Hamilton is just unprofessional.
Last week I made a $25 purchase and was a little upset with the cashier counting my money after the sale was processed and calling me a "baller" in front of other customers and asking for a loan but I took it as a joke and carried on with my day.
But this morning when I attempted to visit to get my usual orders at 6:10a on the way to work, the same cashier/manager was not open and the doors were locked. I looked at the operational hours to make sure it was supposed to be open at 6a and stood there at the door for 10 more minutes watching this man on on his cell phone, drinking whatever, just look at me and walk to the back. I can understand if he was busy (it was only one car at the drive thru window) or even running a little behind...but to totally ignore my presence and walk away was plain rude. The simple gesture of holding up a finger suggesting me to wait would have even been good enough for me.
I'm just outdone with the rudeness and unprofessionalism that has repeatedly occurred here to the point I feel uneasy to patronize or even recommend this Tim Hortons to anyone.

Ejole Costea
from Burnaby, BC
The worst Tim Horton I ever been, counters are full of trays, napkins, sugars, it was a mess, I have to ask the cashiers to clean the table I couldn't find a clean table. Almost finished my chilli another girl came & started cleaning but even after she cleaned up some of the counter are not properly clean & I looked down under my table & you can judge if I'm lying to you or not, I'm here @ Lougheed Mall thank you

Too bad I can't choose 0 stars. The Tim Hortons on Hwy 118, Wellington St. Bracebridge, Ontario is disgustingly dirty. Flies bothers us while we tried to drink and eat. The restaurant was filthy inside and out. Parking lot littered with garbage and cigarette butts. We attempted to use the restroom however it was beyond filthy. Dispensers falling off walls. No toilet tissue if you could or would even think of sitting on the toilet. It had human excrement all over it and was apparent that it hasn't been cleaned in days or even weeks. Yuck.

Diane Roy
from Peterborough, ON
I have been a Tim Hortons Customer for over 25 years, I am sad to say that both your product and your customer service has been severely declining in the last few years. I have dealt with the fact you no longer have swiss cheese, or cream of cauliflower or broccoli soup, and the fact you no longer cut your sandwiches to save time. Today though, I was totally disgusted with the service I received at you location and Monaghan and Lansdowne in Peterborough, I ordered a BLT sandwich with just Bacon and Tomato, no lettuce and no mayo. When I received the sandwich, it was toasted with both lettuce and mayo. When I went back to the counter and told them my order was incorrect, I was told sandwiches are always toasted unless otherwise requested, and that I didn't order it without lettuce and mayo. I know I did, but when I asked how I would know sandwiches are always toasted, I was told," That is our policy", but when I asked as a consumer how would I know that, the response was " I just told you". Before I retired I would spend a minimum of $5.00 a day at Tim Hortons, now I usually just get a coffee a day, but with the attitude coming from your employees I may stop that. I will however praise your employee Donna that works at the Lansdowne Mall location in Peterborough, she is always Happy and cheerful, always repeats the order to make sure it is correct, and my order there has never, never ever been incorrect. Thank you for your time.

donna robinson
from Fredericton, NB
Went to Tim Hortons in Fredericton .NB on the Hanwell location on Aug 9th. Bought a coffee and muffin .Returned the muffin because I didn't think it was fully cooked. The server Chris was very rude to me. He told me it was cooked and I said no I would like a different muffin. He argues with me before giving me a different muffin ,and then tells me ,"I won't charge you extra for this muffin". So I look at his name tag an then he covers it with his hand .I was able to get his name when another server was near my table. He clearly needs better training for customer service. Hope something is said to him before you lose customers because of rudeness. PS I work in customers in a Department store.
Sincerely Mrs. Robinson

Gerry O'Reilly
from Kelowna, BC
I went to Tim Hortons in Lake Country BC for 3
Ice caps with mint shots they did not make it properly I didn't get the mint shots and it taste like an iced coffee they did not look like ice caps I told the employee there that I was not happy with my ice caps and there was no mint shots and she argued with me that they were ice caps I have been going to Tim Hortons for the last year the new one in Lake Country and she argued with me for about 10 minutes and we had customers behind us and I ask to talk to her manager and she totally ignored me then another woman came over and asked what the problem was and I told her and she gave me the manager and all the manager could say was it's just the way she is and gave me new ice caps but I was very disappointed in the way the employee talk to me it was very rude and I was very disappointed in the service I've never had that happen at any Tim Hortons where an employee argue with me about what I bought

Gulsah George
from Rochester, NY
Like to file a complaint at your East Irondequoit Store on East Ridge & Goodman St.
We had 4 coupons > one for 10 Pack Of Timbits One 6 Pack Of Donuts One for a Breakfast Sandwich and the other was a Turkey Club Meal..
When we showed the clerk the 4 Coupons they told my husband ONLY ONE Coupon Per Order.
They would not Except the Coupons at all. ONLY ONE COUPON THEY WOULD TAKE!!! Very Poor Business You Have !!! We Won't Be Coming Back To Any Of Your Tim Hortons When They Told my husband that He Was Ready To Walk Out The Door.

Audrey Watters
from Virden, MB
Was at Tim Hortons in Virden, MB yesterday. What a Gong Show that place is. Can't understand the gal taking the order, her English is not very good at all. So hard to even get her to understand what you want. There is so much staff working behind the counter. Don't know what they are doing. You have all this staff working but it is so inefficient, they get the orders wrong. They handed me an order that wasn't even mine. Seemed like the girl was just starring into space and not even paying attention to what she was doing. I have heard of a lot of people going there and are not happy with the service. Music is so loud, how can they begin to get the orders right if you have to yell above the music. Can't even have an enjoyable visit with music so loud. People with hearing aids have a real problem with this as well. Please do something!!! There is a sign up outside New Look Coming! Work on the service before you give it a new look!

Christina Perkins
from St. Thomas, ON
I live in Ontario, in St.Thomas and The Tim Horton's on the corner of First ave and Elm street is the worst by far. They are rude, ignorant and down right disrespectful. Especially this employee named Darlene. She discriminates against my sister and I every time we go in. We'll show up with no one in line but us and she'll refuse to serve us. She'll make us wait for another employee. Then when we do wait, it could take up to 10-20minutes before someone see's us. She'll even tell us to get out of line, so she can help the ones behind us, when we were clearly next, and if we don't move, she'll tell them to walk around us; and they do! I choose this Tim Horton's since it is close to where I live, but I certainly will take a 20-30min walk to the next one if I'm going to be treated like that. ( I talked to the manager and he did nothing. He allows it to happen. )

Angela White
from Huntsville, ON
Stopped at the DT to get a cafe mocha. Waited 5 min. to place order the 5 min. to get to the window, it is summer to be expected. But when I got to the window the greeting was not what I expected.WHAT WAS YOUR ORDER! I repeated cafe mocha. WILL IS THAT A LATTE THAT IS WHAT MOCHA MEANS TO US.
I have done this job so I know how hard it really is. If she had simply said sorry what was your order the whole thing would not have been an issue. I live in the area, I will not be returning to this Tims any time soon.

Micheline Lai
from Oakville, ON
I got a poutine at the Vega Blvd location today. Wasn't it supposed to come with cheese curds on top?
When I got home, I opened the box and found there were no cheese at all. There were only the potato wedges.. I believe they probably forgot to add the cheese.
I did not want to drive all the way back to request another one
I was quite disappointed and not happy at all.

Rob Riley
from London, ON
st.marys, ont. tim hortons, on july 15 2018 I was at the tim hortons in st marys ont, I drive tractor trailer I parked out front on queen street which is main street and walk in , on this night the store was closed due to renovations notices all over the windows etc, so I walked up 2 the window to place my order and was told was not allowed to that and never do it again in case I get hit there was not a vech insight in the drive thru the girl with no name tag and myself had a few words so I left, PSSSSD OFF! I stopped again on july 17 2018 I observed a sign out at the back door which said drive or walk thru open so I did young fellow at the window took my order and the same girl with no name tag started he r bs with me agin I xplained 2 her bout the sign which she would have nothing of I told her 2 remove the sign or get her boss 2 remove it but she wouldn't listen . there where 2 fellows ahead of a car and I was listening and not 1 word was mention 2 them about walking thru the drive thru I take she new them! the girl must have been the afternoon manger tryn 2 impress her co workers but I wasn't having ang of her bs either, I asked her name and all I got was snubbed, if I was the owner and she worked 4 me shed be on washroom cleaning duty with a toothbrush blieve me, I would like 2c her fired the lil bitchthe always has her hair diff colours etc works afternoons or I should say shes there plus im in 5-6 times aweek 1 person at the counter running there ass off 1 at drivethru running there ass off while 4-5 stand there and gossip and do nothing, does the owner not see this happening or any complaints? if it was my tim hortons theyd be kicking there lunch pails down queen street looking for another job! well thx for listening! oh p.s. ill never stop there again cause I doubt anything will be done discusting tim hortons in st marys ont, thx Rob

Daniel Giroux
from Gatineau, QC
Tim Hortons at the exit Ange-Gardien autoroute 50 Gatineau After mind night the coffee is server old burnt coffee left there for hours not fair i pay for it. I completed to the owner that after time the coffee tasted burnt he told me he will take care if it but it still happens two days in a row i took a picture to show u how it look. please call me: Daniel Giroux at 613 863-0122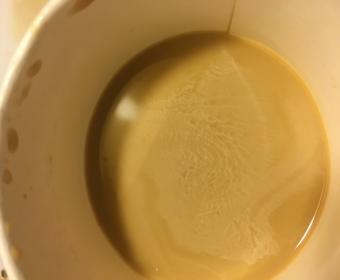 Debbie Levesque
from Welland, ON
Ordered a salted caramel ice cap...looked nothing like the picture you advertise and when I asked why, my reply was that's how we make them here. Could not tell if it was what I ordered or not, not even any whipped cream. Very disappointing and not impressed with the service either.

Jeanine Pellettieri
from Winnipeg, MB
I went to the Tim Hortons in Winnipeg, Manitoba located at 1510 Pembina Highway yesterday July 11th at approximately 7:50pm. I placed my order at the drive-thru asking for dome lids for both of the coffees I had ordered. Once I got to the window I was handed coffee with flat lids which I politely declined and asked for the dome lids as I had originally specified. The man at the window took the coffee back and handed me new ones with dome lids. The problem with this is he did NOT secure the lid prior to handing me this hot coffee which then spilled all over my arm, hand and the side of my car. It was so hot that I had tears rolling down my face and all he said was "shit, sorry". He handed me a stack of napkins & my coffee. Upon leaving I asked my boyfriend to check his coffee as that's the one that spilled on me. The person that handed it to me hadn't even filled it back up from what was spilled. Furious, I called and asked to speak to a manager only to be told one wasn't in and that they would be in the next day July 12th between 8am-3pm. Today, July 12th I went down to this location to speak to a manager at roughly 9am. The manager apologized briefly, gave me one free coffee as a replacement and one free coffee coupon. I do not feel this is acceptable. Basically, all it did was replace my order. My arm is still painful and very sensitive due to this incident. I will also have to pay to wash my car as there's sticky coffee all over the outside of it which will definitely peel my paint in the heat that we get here in Manitoba in July. I feel that this was not an acceptable apology by any means and I shouldn't have to be worried that I will be burned when being handed a HOT drink due to employee negligence.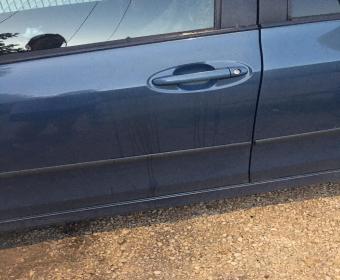 Beverley Scott
from Kelowna, BC
I have never been in such a DIRTY Tim Hortons in my life...Nothing in case but dried up half dozen donuts etc..This one used to be a nice place to go now I will never go there again... the store is at corner of hiway 16 and Enterprise in
Kelowna B.C ..Canada...Since New owners took over it is Disgusting...

Dianna Watson
from Madison Heights, MI
I come in there at least two to three days a week and the newer workers never even say hi! Not only that, now all of a sudden I'm getting random charges on my card that one of your little workers is Stealing. i keep track everyday of my bank balance through an app I have for my bank. You guys need to figure out which worker/s are keeping people's card numbers and
Using them to buy themselves food and drink with OUR MONEY! This is the Third time I caught it. And each time
Is after I've been to the Tim Hortons... They use it for now I themselves or their friends who love come in, but they got stupid this time and sold my card # to some other criminals In Florida and now they're using my card number to go out to eat and stuff their thief, faces with food that they don't deserve cuz it's not their money.this can't be a coincidence. Three times and it's aleays charges at the same store. I want to know what is going to be done about your workers stealing customers card #'s? And I'm positive I'm not the only one this has happened to out of this store. It's the Madison heights location on 12 mile road.

Anna maria mercuri
from Saint-Laurent, QC
I have been a loyal customer since the beginning! My complaint is that I've been purchasing coffees, only to have the paper cups leak from the bottom, and having to throw full cups out! I don't like to waste my hard earned money, as I don't just purchase one coffee at a time, I purchase several medium too large coffees at a time! no choice but to throw full cups of coffee out! It's happened on too many numerous occasions. To the point that I now hesitate to purchase coffee at Tim Hortons! Either you need to come up with a better paper cup or you will be losing a lot of valuable loyal customers as myself!
Thank you,
Anna maria mercuri
5147550857

T. Franklin
from Columbus, OH
My grandson filled a application out for employment was called in for interview,they called him back for time to start working. First day no one knew he was to start the two days he went in. One the third day of having troubles with the videos for orientation they said they had two people with same name and he was not the one they should have called. Keep in mind two different people called him in. I'm not sure what the hiring practices are I really think this needs to go beyond this complaint.

Lovella
from Scarborough, ON
I'm writing this complaint about how my concern was addressed by the cashier named PRIYA and the manager named JASIM MAHMUD at Tim Hortons 4 Lebovic Avenue Scarborough which happened onJune 1 between 2-3pm.
Here's how it happened.
I ordered 2 medium size americano black coffee. As they were making my order, they went to the next customer behind me to take his order and eventually got served first. Apparently, this guy ordered the same Americano coffee. The guy was kinda awkward that he got served first. I went to ask how come he was served first and I had to wait when I was in front of him with the same order. And I exclaimed, "are you guys being racist just because he is a Caucasian you served him first?!" The cashier named PRIYA went to say..."before you say anything I have to understand that my order takes a long time to make!" using an angry unapologetic tone. And so I said "watch your tone because I'm a customer complaining!" My concern is...it was the same order and just black coffee. The shift manager (JASIM MAHMUD) intervened but did not apologize on behalf of his staff (PRIYA) poor customer service and made it appear we were causing trouble with our complaint.
It may seem like it's trivial but ithis is a matter of principle. Serving customers first with racial preference is never acceptable. And if it's an honest mistake... what is so hard about explaining to anunsatisfied customer... I'm sorry if you feel that way but it's never our intention to serve him first or it's a honest mistake...etc...
For part 2 of this complaint...I went to ask for a cream and asked for the name of the cashier that handled my order so I could file a formal complaint. She started lecturing me about my family and went screaming at the top of her voice "I'm harrasing her!" How can that be harassment when that is the standard to file a customer complaint - get the name of the person who you would like to complaint about.
Mr MAHMUD at that point didn't do anything and just let his staff, PRIYA to yell like that to an already dissatisfied customer. Clearly the staff of Tim Horton's at 4 Lebovic Avenue Scarborough don't know how to handle a customer complaint and de-escalate the situation.
Looking forward to a reply on my complaint and how the situation is handled at the customer service corporate level. I'm hoping that you'll be able to bridge this gap in providing good customer service on issues of racial preference.
Thank you.
Sincerely,
Lovella

Twice today things got messed up on my order this morning we ordered breakfast sandwiches and 1 hash browns never got the hash brown. Went in at15:28:45 order number 651 asked for a snack wrap got a full size wrap. I am starting to get insulted of being called ma'am. I have talked to the owner he offered me a 20.00 dollar gift card the card means nothing to me but the service is getting prettt bad up here I would like to see that it improves or I will not be going back there I feel I am paying for a service and things should be done right. Thank you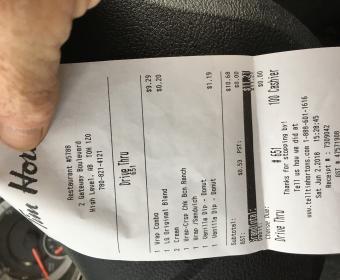 I went to Tim Hortons in Clinton Township on Harper 15 Mile the manager and staff was very rude and disrespectful they gave me the wrong Donuts and I took them back and request the right Donuts and they was very rude and disrespectful I will not shop with you guys ever again you need to hire better staff and have them trained on customer service

Kimberley Mannin
from Vancouver, BC
The Tim Hortons on Front st Quesnel BC Im am a regular but lately have found more and more new staff I don't live close to town my order is simple usually a large steeped tea 2 milk one sweetner x two sometimes i get ice caps for my daughter like today we purchased a large mocca ice cap it was so loaded with chocolate syrup and topped with whipped cream and more choco syrup she couldn't drink it , it was so sweet what a waste of your product and our money im disabled on a pension i cant afford to throw my money away but your servers are not following orders obviously most times the tea has to much sweetner or I always get a dble dble not tea at all I becoming more and more disappointed and spending money on you unefficient staff and product Im considering to switch to star bucks they seem to take my money and time more serious i have called the store they said come in well give you a free tea or what ever but its not free I already paid for it now it will cost me more money to just go get my money back if they make it right Please advise what you figure I should do in this situation or should I just spread the word and boycott your restaurant
thanks in advance Kim Manning 250-249-5757

Ruben Creasy
from Port Huron, MI
Numerous occasions I have had very bad poor service at this location. For example: cold coffee, burnt sausage and or bacon, wrong order, being over-charged or short changed on order. Also the workers are very slow to wait on customers they seem to ignore them and somewhat rude towards them. The manager in charge should be held accountable for his employees actions and or mistakes. This location is :1551 Gratiot Blvd., Marysville, MI 48040 I know longer give this location my business, I travel way out of my way for better service.

Sylvie Bissonnette
from Cornwall, ON
I frequently visit Tim's 2 times a day everyday. I am angry when I try to order soup at 5pm to be told they don't have any because they close at 11pm and don't make more, seriously! Then to be told they are out of Apple fritters, double chocolate donuts, chocolate muffins, fruit explosions, so then I need to ask what they have, and to my suprise not much of a choice at all, so my responce is never mind, so coffee alone it is... it doesn't matter where I go it's the same thing and excuse " ma'am you need to realize we close at 11pm", so my responce is " well it's only 8" to only hear them say
" we are sorry!" don't they have someone that keeps track when supplies run low? It is upsetting to not being able to get what they offer, and they dont seem to care! the particular 2 locations that I am speaking of is the tim's on Pitt st and the one on Brookdale ave in the shopping plaza besides Kelsey's restaurant... Just figured it was time to complain since this is on a nightly excuse!

Bonniematti
from Toledo, OH
There are at least 6 locations near the south side of MI and north side around Sterling Heights and warren tim Hortons that will say you have to spend $5 and up to get a survey. Very rude service at all locations. All the owners should be changed!!! Worst ever never coming back unless this service changes. Even when I spend over 10$, they purposely reprint the receipt so I don't get a free drink. I always come to tim. I spend so much money here and now they make me want to boycott it. All the owners that do this are Chaldean. They are going against policy and this IS NOT FAIR!

Dave Culver
from Jamestown, OH
On Friday, March 23, 2018, I went to the Tim Horton's in Xenia, Ohio about 10:30am. When I entered the store, I was the third person in line and the first person's order was being filled. It was a few minutes before that order was filled and the person ahead of me was waited on. Her order was not that much, but it must've taken 10 minutes to fill it. The employee waiting on her was quite slow and distracted by the other 5 employees by the drive-through window. The 6 of them bantered back and forth as if they had nothing else to do. The 5 employees at the window seemed to have nothing better to do than to laugh and talk to each other. None of them came over to help customers at the counter. Admittedly, I became impatient after 15 minutes of this poor service. My wife, who was waiting for me in the car, eventually came inside to see what was taking so long. Finally, it was my turn. The girl filled my order and I left. All I wanted was cup of coffee and two sour cream glazed doughnuts. From the time I entered the store to the time I left, at least 20 minutes had passed. Considering I was only the third customer in line, I found this unacceptable and poor service at best. I do hope these employees will be reprimanded and instructed on how to properly care for customers. Thank you for taking the time to read this. I hope it makes a difference.

Jessica foster
from Dearborn, MI
I'm a regular customer at tim hortons for coffee and timbits, but every once in a while I will try something new. I tried the bacon everything sandwich this morning and took it back because I had one piece of bacon on sandwich. Everyone was really nice about it,except the manager... She informed me that the sandwich was made right, I wasn't suppose to get 6 pieces of bacon, but 2 pieces ripped up. I tried to explain that it said 6 pieces of bacon and I asked before I ordered. She just handed me another sandwich. I opened it to see if it was right, and it was on the wrong bagel. As I tell her about the bagel, she just grabbed the sandwich and made went to fix it, but instead of returning with the sandwich, she sends it to the window with someone else. If this is how the manage at troy's store is permitted to act with a customer, then I would hate to see how she treats the crew.

cindy ashton
from Toronto, ON
Purchased a gift card $50.00 value which failed to activate at a Tim' s restaurant. Customer service instructed me to BUY A SECOND CARD for lesser value which I did for the value if $5.00 in order to perform a fund transfer. However, HORTONS' SITE FAILED TO REGISTER CARDS. Contacted customer service again and three more attempts to register cards failed. As a result, I am very frustrated and disappointed with your company' s system and request either a new card equalling the value of monies spent- $55.00 or a gift certificate for the afore mentioned amount. Thank you. C..Ashton.

Donna Mower
from Rochester, NY
I ordered your new bagel bacon sandwich today. Your TV ad says there is six slices of bacon on it. What I got was three slices cut in half. to me this is not six slices. Also I don't understand why there is no refills on coffee and tea. Even our sit down restaurants in the area give refills as dose Mc Donalds. I hope you can put an ease to my mind about these items.
Thank you for your time in this matter
Sincerely Donna Mower Warsaw, New York

Crystal martin
from St. Thomas, ON
Ive been going to timmies since i was a very young child with my family in the south side of this city however, im now in my 30s and moatly go to the west end timmies by jumbo because its convenient for me. Ive had a few negative experiences in my life at timmies but this one is the worst.. for one, on multiple occasions, they have broken my tea bags in my tea and i come back in within 5 minutes after i take a drink and notice and they tell me tough we are not giving a new tea, yet, when i stay and they break the tea bags, on at least 5 occasions, they have told me tough, too bad and when i ask for the manager, oh we cant prove it was broke here by us! And thats when they give me my tea, watch me sit and watch me come back the second i have to spit it out do to tea leaves everywhere. My sister worked there long ago at a different one and said they know when the bags are broke! I tried to use the coupon for 9.99 and they said i cant that they are no longer in use...of course, i challenged itr and said they are good till febuary and they have to honor it and i was told no and to get the fuck out of the store! The list goes on and on and i dont have all day to continue layi g complaints about whats been done to me and dont even get me started on the way they treat my mom sometimes when i am with her. As a person with a disability, and as people without disabilities meaning everyone who comes to timmies needs their issues remedied!

Dan Pancaldi
from Vaudreuil-Dorion, QC
To whom it may concern,
I have repeatedly had bad service at this Tim Horton. Les Coteaux, Quebec, Rue Sauve, or Monte du Comte.
Judging from the pic below I would think this is unacceptable to be consumed.
I've been going to Tim's for a long time and usually the service is courteous and pleasant , but not at this particular one.
I have lost money and didn't even want to return it as I was disgusted at the whole idea of having to explain why this is not appetizing. There is no explanation needed. You don't have to be a chef, which I am for the last 20 years to be told this is unacceptable.
At the very least I would expect a refund.
Thanks for your concern.
Dan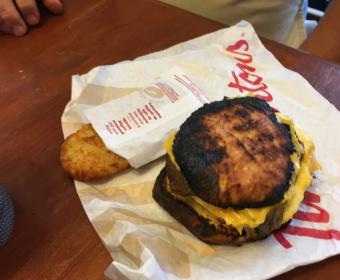 R Barfoot
from Niagara-on-the-Lake, ON
Site....Elora, ON on Wellington Rd 7
-1:15 pm Nov 19-17
-exceptionally long wait in line, '9' people behind counter, no one serving, 2 different groups left saying 'this is ridiculous....we're not returning to this site"
-order person leaning on the cash register, no eye contact, mumbling communication...tall red hair guy...seemed to be training 2 female peers.
-my server talking to another peer while I'm repeating the order again....Jacob
-female server open mouth yawning while taking the order
-food prep person, ...dirty cutting/prep counter, yelling at drive thru window staff, yelling that food was ready and slapping it down on the upper glass counter
-'Tess' tickling a boy peer at the food prep area .....later Tess hugging another boy/server at drive thru window
-guy and girl hugging near the donuts dip area while yet a line up at the door
-2 male servers in outdoor green coats fooling around and handling food at the food prep counter
-staff yelling to peer in the rear area about needing more prep items
-general laughing, joking, talking re girlfriends, dates, party
-dirty dishes on the tables and dirty tables....dirty entrance doors
-no clean soup bowls
no visibly mature staff....no one seemed in charge
WHY IS THIS ALLOWED....THESE ARE ALL KIDS
WHO IS IN CHARGE...WHERE IS THE SUPERVISION...WHERE IS MANAGEMENT...
WHERE IS THE PROFESSIONALISM
This is the 5th time in 7 weeks that I have dropped into this Tim's on a weekend as I drove north.
All occasions are similar and the service is poor....last week the food was awful and ill prepared by some young boy.
There is never any management staff to talk to or comment cards to fill in so I fill them out at other sites and note that the site in question is Elora .
YET...no visible action has been taken.
WHY?

Randy Riel
from North Kawartha, ON
Why is T.H. In Lakefield Ontario closed at 700 ? Just as well ,take business elseware.

Sylvia Genders
from Brampton, ON
Last night a group of us went to Tim Horton's (Store 2016) by Orion Gate theatre in Brampton, Ontario. I decided to buy a plastic 16 oz. travel mug which was listed at $4.89, and asked why I was paying $6.77. (I am tired of 'change's at the cash register, so decided to challenge this). The young woman at the cash register had to pass my query on to someone else. Another young lady named Nirlep told me that was the price.
I showed her on the price list posted with the merchandise that was not so, that there was nothing on there that even matched the price I was charged, and that I would like to speak with a manager. She immediately got on a cell phone, and phoned someone who said that was the price in the system. I said what was posted was the price, not what was in the system, and they should make it good. Again I asked to speak to a manager. She called someone else who told her there was nothing they could do about it.
One of our party had been a Tim Horton's employee and said that actually, yes they could correct it. But they refused, and the incorrect prices were still posted when we left sometime later. And I can't believe that Tim Horton's would put prices in the system before changing their signage. This is clearly not right, and the way it was handled tells me this was no 'mistake' or the sign would have been pulled.
The owner of the store, whom I assume she phoned, is named Violet Awad. I know times are tight, but they are tight for all of us, and people like me are getting sick of being overcharged; but when they don't give you honest change, and they know it, it is called theft. I don't care how annoying this is, because going with the theory that hackers stealing a penny from many bank accounts amount in the millions, a lot of short change may be making Ms. Awad rich, especially if this is her policy.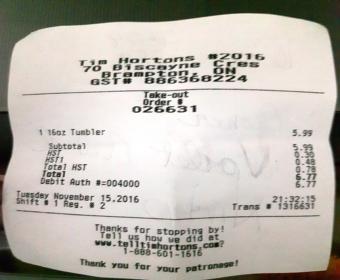 Jenny-Lee Kehoe
from Thornhill, ON
Not really a complaint, but something Tim Hortons should consider. I designed these cups last year for Tim Hortons to consider doing remembrance day cups to honor our veterans. They haven't done it yet, but I still feel they should. They make special cups for less significant reasons. I do not want to capitalize on this or make any profit, I just feel Tim Horton's reaches a wide audience of young and old. We need to reach our to young people to make them aware of the sacrifices our man and women have made for their freedoms and rights.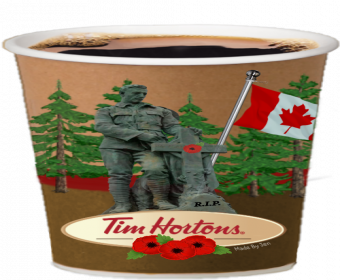 Debra Hayes
from Bay City, MI
This morning I went to Tim Hortons on Ballenger Hwy in Flint Michigan. The pictures explains why I'm complaining about my breakfast. My donut was placed faced down in the bag without being put in a sleeve. The frosting was left in the bag as you can see in the picture. My problem is I can't turn around once I'm at work to return my food due to work. This problem shouldn't have happened and hopefully it won't happen again. I would like my money back and a guarantee that this will never happen to another customer especially at breakfast.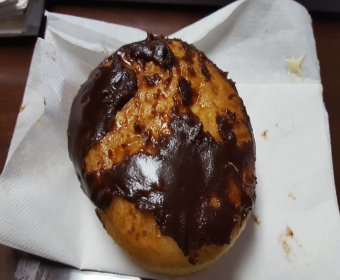 Diane Arndt
from Merritt, BC
Tim Hortons latest promotion....Really Sucks!....I just returned from a holiday trip to Alberta. 09/26 to 10/08/16...Everyday twice a day we stop at Tim's Restaurants from Merritt..through the Rogers Pass to Calgary, Edmomton, Elk Point, Athabaska, Edson, Hinton and back to Merritt via Highway #5. We hit every restaurant along the way. Each time picking up Hockey cards....or so we thought. Many times we were charged full price when we bought 2 drinks plus food. It seemed that no one knew how to use the discount card.
Half the time we were 100'ds for Kilometers down the road when we realized what happened. But today was the last straw! After dropping my friend off in Langley, B.C. I fueled up at Fraser Hwy and Lefebre Road Abbotsford and I stopped at the Tim's Rest #3774, 28044 Fraser Hwy, Abbotsford B.C. V4x 1K7 I purchased 1 med French Vanilla Cap 1 cinnamon raisin beagle 2 Hockey Cards....received the discount picked up my receipt that I started getting because I had been ripped off so many times.
Tucked it all away on my passenger seat and hit the road. By the time I got to Chilliwack I opened my beagle and lifted up the napkins. I tried to phone them and no one answers. I went through the drive Thru....cust # 163 Cashier 300 and nice young man, who was fooling around with his co-workers. Do you think it would be possible to get 2 packages of Hockey Cards since I didn't get the ones I paid for? They are for my grandson and I don't get down to Abbotsford that often and have no way to pick them up.

Jennifer Dery
from Summerland, BC
I have been a faithful customer of Tim Hortons for as long as I can remember. Unfortunately thi last year and a half have been not so pleasant. I live in Penticton B.C. and have always enjoyed your coffee. I began having problems since last year with the manager and owner. I understand that there is no smoking on the deck. Last year I watched the manager harass a few people including myself. After a stressful incident I just stopped smoking on the deck but not every body has. I've seen the manager walk across the parking lot and give people hell for smoking in their own damn car! My daughter was harassed for smoking on the deck and she doesn't even smoke. She told the owner she wasn't a smoker and they yelled at her saying they saw her on the deck with the other smokers.
That doesn't mean she was smoking. And if they saw her on the deck with the other smokers then why did they not say anything to the ones who actually were smoking on the deck. Of coarse I finally got upset that they were calling my daughter a liar and ignoring those who were breaking the rules. Not to mention the fact that the manager put her face so close to mine as she was being very condescending at the same time. The boss stood there and allowed her to do this. Then afterwards the boss followed me through the parking lot in her car! The servers told me that they were told if they served me they would get fired...which I believe is illegal! After all was said and done I still continued to go and enjoy my coffee without smoking on the deck...even to this day.
Funny how so many others are still doing it and the manager and owner don't say a damn word to them! This afternoon I was down there minding my own damn business having a smoke with my coffee OFF the deck while I stood there talking to a fellow who was sitting at a table on the deck...smoking. They invited me to join them but I explained how they've made it a personal thing against me and I didn't want or need harassment. I no sooner got that out of my mouth and the owner starts giving me a hard time for smoking off the deck....didn't matter about the guy sitting on it smoking. I told her to leave me alone as I walked away. She followed me and would not leave me alone and yes I said a few not so nice things to her because this has been going on for almost two years now.
I phoned head office and lodged a complaint last May and it doesn't surprise me in the least that nothing was done about it. The owner threatens to have me arrested...follows me around as I'm trying to get away from her. This is harassment and I will be contacting a lawyer if it doesn't stop.I know the owner has made this a personal thing and I've had enough. I will continue to have my coffee and smoke off the deck. However what I will no longer do is put up with this shit.If she or the manager continue with the harassment I will go and see my lawyer. There needs to be fairness and of coarse not everyone is going to follow the rules about the smoking. I have though because I'm so sick of the harassment. But they still zone me out no matter what because she's made it personal.
I will not hesitate to contact my lawyer if this continues and I don't mind telling you that I will not go elsewhere for my coffee because I've done nothing wrong except to tell that woman off.I like your coffee but not the harassment. I have many witnesses to all of these incidents and a couple of recordings as well so I will use that as proof if need be! I don't expect that you'll do anything about this complaint either but at least I'm making my side of the story heard.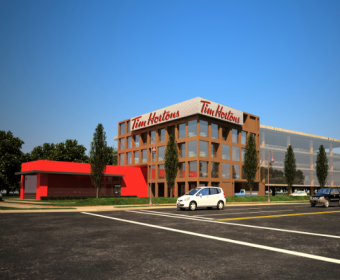 Karen Stephens
from Detroit, MI
Why can't I find English Toffee beverage mix? I even found a mananger that offered to order me a case and she can't. What is going on with this product?

Went to the Tim's by Wharton Way and Dundas St W. in Mississauga. Came into the drive through I was the 4th cars in line. The first car sat there for 4 minutes,I arrived at 5:24pm (that's when I looked at my clock because I was to be down town Toronto by 6). They were taking I car at a time and serving that car before taking the next car in line. It took me 10 minutes to get to order and when she asked me to hold a minute I said no I've been waiting for 10 minutes already.
Then she went on to say she was really busy, I commented that I've worked at Tim's at a location where we were so busy people were lined up out the door and we never made anyone wait 10 minutes to be served. Then when I complained they refused to serve me. I sat in line another 6 minutes before I could get threw. When I got to the window I asked for the girls name who was taking the orders and a man lied to me and said it was him. I said no it was a female voice and I am making a complaint, so he gave me his name, Kuldeep Aslain. I have been at this Tim's before when I saw 1 car sit in the drive thru and leave because he wasn't served.
This summer it was so cold in the store we had to go outside and sit on the steps to drink our hot drinks. I've been in the store when they are busy talking to one another and make us wait while they finish their conversation. I will never give my business to Tim's again. I dance and a lot of time we would meet after at that location for coffee and snacks, met my girlfriend for lunch or light dinner, bought gift cards at Christmas for friends.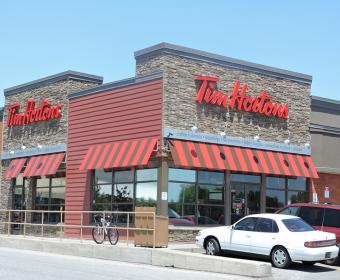 I always go to my favorite Tim Horton at Mccowen just south of Hwy7, in Markham. I like the service , people working there, quality of food and service however my complaint is about too many flies around me, touches my face and come close to food, and had to keep my hands covering food, and try to prevent them from touching my food. I am surprised and alarmed that this is going on for the last two months and no action has been taken. Lately I noticed that even at night time, there are many flies around. It is very concerning to me this issue because flies carry germs and other infectious diseases.
Have feedback for Tim Hortons?
Thanks for your feedback!
Sorry. Please try again later!