Samsung
Samsung Complaints Continued... (Page 6)
550+ reviews added so far. Upset? Call Samsung corporate: 973-601-6000

I bought my samsung GT-i9003 on 03.03.2012 from doha- Qatar. I spend about USD.385 at that time to purchase it. since one months back the touch screen of the phone is not working properly. some times its totally not works and some times it is fully works. because of this issue i am not able to use it and have to go for a repair or a new phone, repair charge is said about usd 125 by a shop. please give me a feed back that what should i do. it is happening mosltly in cold days. thank you. mobile +94775149146

I notice when muting or silencing my galaxy note 2 phone I am not able to turn my media volume back on from mute I have to reset phone just to get media volume to work… is there a way to get media volume to work after silencing or muting with out having to restart phone every time?

Subject: Non redressel of complaint regarding led tv set
Dear sir,
In continution of my complaint no 8441943328 on 28.12.2012. I stated as under.
1. I purchased a led tv set on 28.01.2011 from hypercity alpha one mall amritsar.
2. serial no 19663ZNC101472F
3. The clarity of picture was not cleared so i complaint to their customer care center.
4. The engineer on visit told that your tv set is connected on cable network so you should install set up box the picture will be clear. I installed a set ul box but pic was not cleared again.
5. I again noted my complaint about this fault,the engineer came and advised to install dish cable network to get screen showing final result. I installed the dish cable network of airtel but the screen shows no result.
6. I again launched a complaint on 28.12.2012 while complaint no 8441943328,the engineer named harcharan singh camed on 29.12.2012 and told that ur tv set has no fault.u should installed hd dish network to get clear pic.otherwise the pic will show no good results.i was surprised to hear these words.
7. While purchasing the led i was not told to install the hd cable network, it is not the fault of customer as i am not getting satisfactory service you r requested to change my tv set or remove your faults.you r again requested to rectify the complaints otherwise i will be forced to take legal action..
Yours faithfully
Gurpreet singh
916,street no 4,guru nanak nagar,near p/o vijay nagar, batala road,amritsar,143001.

Hi Sir,
I registerd the compain in consumer court reff no#425220
I raised the compain last 3 month regarding my T.V model no#CS21C510ClNXXL. and compalain no is 844007810 so please check my history detail and mr. Rakesh jha sended service eng. mr Ajeet Rana told that prob. is magnetic field but again i force second Service eng. Proved that it was T.V issue not magnetic field and i cheked same place L.G tv but no issue . I received a latter from samsung and manager name is B.R. Rizvi .
I inform to you that your Service engg. Prove that T.V. issue so plz replace my t.v as soon possible bcz i recived your latter and mail for dealy i will take action as well as in new paper bcz one my youger brother in working in new paper.
I fasted of last 3 month for t.v related you can't resoled my problem and say to mr. Rizvi you plz listen customer problem if you can't do this so plz don't say that samsung is Brand name.
Thanks
Deepak Jaiswal
mob- 7838556556
Email. deepakjaiswal.41@gmail.com

I just bought a 60′ TV that came without the screws for the stand so I called up and had the screws resent. Two weeks later they finally come and only 4 screws were sent! I needed 8! Now i have to wait for them to send me 4 more. This is crazy! how dumb can these people be to not send the right amount of screws and why does it take 2 weeks!!!!! I may never buy another Samsung item again after this nonsense.

company is Netties Neat and Tidy not samsung it would not take this name on the site . They will not call my daughter back to schedule a appointment to use the groupon Coupon I purchase her for her Birthday for cleaning her house…Showed up one day with out any call ahead and they were heading to work and could not stay. Now they will not honor the 39.oo although when I called spoke to the owner he said he would honor it and reschedule and never called my daughter or myself after promising to do so immediately.
Please either have him reimburse me or honor the coupon as agreed . This place is not acting professionally. Coupon was purchased July 21 2012″ He also keeps saying he talk to my daughter but she said she never talk to him about a reschedule. He can t expect people to just stay home from work when they come on a wim.and no warrning.
Thank you..please respond to this e mail address….or phone 740 622 4243 Linda Fletcher lafletch1@ yahoo.com e mail address.

12/27/2012
Samsung Complaint Department
Model Number: HT-TX72
S/N: 984M1UBP501768L
On 12/17/2012 my daughter was babysitting at our home. Her and the child where watching television has normal when one the speakers to the surround sound started sparking and caught fire. Thankfully she was smart enough to turn everything off and wait until I got home. When I got home I turned everything back on and the speaker started smoking and sparking again.
Now I will not claim to have recently purchased this surround sound system. It was years ago and I have never had a problem with it or Samsung until now. But after almost causing a fire in my home I do have to question Samsung products. I have owned or still own several cheaper no name electronics and never once had them act in this fashion. Thankfully I am not one of those individuals that leave their TV on when they are not home. Thankfully my daughter used common sense to turn everything off. There is no telling had these things not happened what I could have come home to.
At this point Im not sure what came be done. Can my speaker be replaced? Am I okay to use the others still?
Please someone contact me back
I have pictures if needed
Thank you,
Danya Downie

my tv is almost 4years old . ilive in palm springs for 4 months in the winter and 4months at my lake cottage plus one month at my time share.this would make my tv about one year old.my tv has developed two linesacross the top and bottom of the screen.when i inquired about repair,i was told the cost would be as much as a new tv. i can hardley wait for your reply.

on dec 19thi purchased a new samsung galaxy s 2 at bien nhan department store in Nha Trang Viet Nam. i thought i was purchasing a new phone but after exploring some of the features, g mail and messenger i discovered that someone had already set up accounts under the name of ..xboxsoldier@gmail.com. further checking shows email dating back to sept.21. could you offer me any assistance as i feel i have been swindled. i would be more than willing to let a qualified samsung technican look at the phone. i currently reside in Hua Hin Thailand.

I have a Samsung 50 inch plasma TV,
I switched it on today and got a vertical black line left centre of screen I tried looking for help on the internet to see if it was a simple reset ?
but found this is a common problem.
the problem occurs on all screens i.e., video,DVD,pc,game etc.
I Have phoned the service centre they Quoted nearly £400 the warranty is out
Why should I have to pay such expense when clearly its a manufacturing
fault and no fault of my own please can you tell me that,
and maybe come to some sort of compromise, to restore my faith in
Samsung,
from a very upset customer
best regards
Andi.
Dear Andi,
Thank you for contacting Samsung and I have pleasure in providing the following assistance.
I am sorry to hear your TV has developed a vertical black line on-screen, and I can understand the frustration this must be causing you.
Since your TV is out of warranty and is not a model known to be affected by any manufacturing defects, we will be unable to authorise any free of charge inspections or repairs at this time.
If you would like to have the TV inspected / repaired, please contact your nearest service centre (details below).
ApplianceCare Exeter
The Repair Centre, 4 Grace Road (South), Exeter, Devon, EX28QE
Phone number: 0871 200 6625
the answer i got was unsatisfactory having to have someone collect my TV for a price and then look at it for a price then have it fixed for a price totaling more than a price for a new one, you only have to look on line for common problems with Samsung early models (using cheap parts) I am so upset with this I am no longer going to purchase Samsung ever again Samsung a so called major company, who i thought would have great customer care but who only care about taking customers money, I as an individual work very hard for my wages
and thought i was careful in choosing to spend (invest) that little extra to get the name and better product OBVIOUSLY I WAS WRONG

Dear sir,
First of all I want to send u my congratulation for your kind brand in Egyptian market and all the varieties and merchandising mix u do. Iam really happy all my life to deal with your lovely brand specially in mobiles and T.V., need to tell you also that all the environment around me (family and friends)has many uses with your varieties you demand. But for sorry we can't find anything completed, I think you have a big problem with the human factor in your company in customer service who deals with clients, because I will tell you my bad experience with them, lately I have a big problem with your maintenance agent in mesaddak street in Dokki , they are really irresponsible, and I can also say they are impolite and don't know how to talk to client. because I have mobile still in the guarantee period and I had a problem with it so I gave it to them to fix and they do and put new software so it works for one day and stopped again and when I went back to the branch they took it and call me after 2 days and asked me to come , after that they told me that there is a liquid inside it long time ago and it needs maintenance with around 98%of his price so no need to do it, I tried hardly to tell them that it not happened and if it is true you should discover this since the first time , they badly said we will not do anything and you can go wherever you want to the or any place else. I couldn't believe what I hear , is this the image of the big company all over the world and in Egypt. So I decided to send this letter just caring for the big name you've been built in many years and to give some attention to this factor which can destroy the company success. and also I know that you will take a quick action not just for me but to save your name from scratch in the market.
– attached you will have a copy of my mobile guarantee data.
Thanks a lot , hope to hear from you soon.
Ehab EL touni
Mobile : 01001411004
E mail : Ehabadel1963@yahoo.com

I bought SAMSUNG GALAXY S3 from mobility (S.T.C) in September 2012, i worked fine for one week after that it started getting stuck all the time and it switches off automatic. I taught its OK not a big problem but after two three weeks it stopped catching signals from the servers , so i went to the same place where i got that phone and complained about it. The mobility people at Scarborough town center location were bad , didn't help me with it and no proper customer service over there. So I went to a different location so they sent the phone to factory, they took one full month and the phone came back finally. But the bad news is that after one day the phone had same problem again. Not catching signals and actually the factory people didn't fix regarding getting stuck. Totally i wasted $680 on the phone , $60 for changing the simcard three times and $10 for renting a phone. SO I wasted about $750 on a Samsung product which didn't even last a month. So everyone when buying samsung products be careful.

Purchased a Samsun dishwasher from Futuer Shop in |Apr 2012. It stpopped working in October 2012.
It appeared the pump went as water was getting into the dishwasher but not going to the sprayer.
Called Samsung and reported the problem. We were told they would have a local repair person come out to have a look at it first.
The local repair company was having probelms getting paid from the middle man so they refused to come out.
After we reported that to Samsung they decided to give us a refund instead. They refused to do a store credit or replace the unit.
We were given a customer care person to deal with and that was when things got even worse. They did not arrange for someone to come and get
the dishwasher until after numerous phone calls. |They would not release the refund until they picked up the dishwasher. The company finally came and
got the dishwasher after numerous phone calls. One week later the refund had not been sent. They were not truthful about anything.
The customer service was a joke and they did not work with Future Shop at all on resolving the issue. Samsung is not a reliable company and the customer service is horrible.

I brought the mobile last month.
While hearing songs if i use my internet means i cant hear it continiously there is some distrubances.
Mostly it shows no tower symbol in my mobile only.
And it shows a message " RESTART YOUR MOBILE AND USE THE SIM " even the sim is already inserted.
If i put my mobile in GSM/WCDMA means it take more time to change the 2G to 3G or 3g to 2G.
I am not installed more applications but my the mobile speed is not good. Even it take more time to type a message.

My name is kaushik das , phone no 9835445609 , i bought a 22 inch led pc monitor on 9.01.12 from lalani computer Kolkata, serial no is ztz2hmbba01363. But last three months it's giving me problem there is a huge patch on the left side of the screen and it does not stay on for more than 5 mins.

Dear Sir, I have purchased samsung mobile- model No.GT-S5302 at Sri Vani Mobiles & Electronics at Eluru West Godavari, Andhra Pradesh, India on30-09-2012. Today, I have lost my phone while travelling in bus. I requesting you to stop all services of my mobile.
Details :-*IMEI-352989/05/1071218/7
*Battery No.-LCIC80105/4-B

Dear Samsung, I have you camera sl600 love it used it in my business. The the charging cord went bad. I called and with in 2 weeks they had sent me a replacement. I used it once and the next time I went to use it a yellow light was flashing and I once again contacted your company. via online chat.letting them know what the problem was after about 45 minutes that person agreed to start the process and I would get my part in 5 to 14 day. Now today for the 3 time I am being told that the ticket has been reopened and the part will be shipped I am really disappointed with the process for my replacement part.
As much as I love the camera I do not think I will purchase any more samsung products. I have been with out my camer for a month now and have missed a lot of wonderful pictures. Like I said before I use it in my business. I have copied the emails from Samsung for your reference.

I have written so many times to samsung now I feel the only way samsung will respond will be if i leagelly file a complaint against you . I had bought a galaxy R phone on the 4 of january from delhi ater one day the screen of my phone dissapeared on going to a sumsung service station I was assured it was a software problem and if I left the phone at the service center he would rectify the problem. Sure enough after two hour my phone started woring but only for a day .. now i haved mailed you at samsung support , called customer care a thousand times no one seems to care to solve my problem .
You dont want to respond be my guest now the first thing monday morning i will go to a lawyer and find out what can be done .you at samsung seem toooooooooooooooooo busy to tell me what can be done. A Multinational company like can deffintely fight a case .
I bought the samsung galaxy ace last august and when trying to end a call the phone didnot light up or respond to anything so within my 30 days took it back to car phone warehouse. Was given a new phone and its been nothing but problems it switches off which is not good to use as a alarm, and won't respond till the battery is removed. It sometimes don't let you end a call. Been back to car phone warehouse (just after my 30 day ended) and they done system update but phone is faulty and don't know where to go from here. My friends said I should of got a iphone. Please Help.

Hi, I was purchased Samsung Mobile 3213 from Mobile Sales Center B-12 Kailash Tower ,sanjay Place Agra on 11-08-2011 bill # 7647 .After use of only 1 Week, the mobile automatically switch off after receiving call. Hence i submitted the mobile at its authorized service center "Samsung Service Centre, Spider Solutions G-13 Raman Tower Sanjay Place Agra " on 16-11-2011 work order No.6943. The service center's agent told me that the problem of software then after centers agents resolve the software problem but same problem as it is now till date in my mobile it is actually some other problem in my mobile so plz resolve my problem as soon as possible .
I want to make a complaint against the both on l ii) Spider Solution Service is very poor. I purchased a Samsung GT S5360 phone 3 weeks ago and the phone get disconnected during calls. Some times the other person cannot hear me but I can hear him. When I contacted the Samsung customer service center in Colombo ,Sri Lanka I was told that it is a software problem and they want a payment to correct it as I have not bought the phone from them. However when I showed the waranty I received they admitted that it is an International waranty but they wont correct it without a payment.
How can this happen with a new phone which is not even one month old. This is the first time I bought a Samsung phone. If I have to pay and update software every month what is the use of this phone? Are Samsung phones so inferior in quality? What do I do with this phone?

I had purchased a Samsung Television Set and for that matter, I have a lot of other Samsung products including TV's, A/C's and other Samsung products – several of them at my residence as well as at my Chamber. However, it pains me to write this letter insofar as one of the TV's at my residence is concerned. It also pains me because of the manner and method in which a Company of your stature indulges in deficient services and has a very casual approach towards its customers. This attitude gives the impression that once an item is sold by you, your responsibility is completely discharged.
You will appreciate that the TV has been purchased by me for a valuable consideration and it would be expected that the same would work properly. However, a system problem started developing wherein the TV would revert back to the source without displaying any picture in the midst of a problem.
I accordingly complained to the Dealer from whom I had purchased the said TV and also to your Service Centre in Goa. There was no response at all to my complaint. I therefore followed up the same with a complaint on 11th November 2011 and the same was registered as Complaint No. 8436413091.
One Ms Preeti Gumbar from your Customer Support Team promptly replied to my complaint assuring me of a quick and most suitable resolution of the problem; however, despite her mail dated 12th November, no one attended to the TV so I sent another reminder in this regard. In my reminder of 12th November I also mentioned the fact that as there was no TV in the family room at my residence and in order to watch TV, I had no option but to purchase another TV as I had patiently waited for the Samsung TV to be repaired and there was no help forthcoming for the same even after having waited for several days. Please refer to my earlier mail dated 12th November 2011.
Thereafter, a gentleman by name Shailesh called at my residence, attended to the TV Set and claimed that the same had been repaired by replacing some part and an amount of Rs.3,100/- was paid to him for which a bill has been issued. However, despite this, on the very next day the said problem recurred which fact I promptly brought to your notice vide my email addressed to support.india@samsung.com inviting the attention of Ms. Preeti Gambar. The said mail was responded to by Mr. Prashant Kumar.
By my mail dated 16th November addressed to Mr. Prashant Kumar, I brought to his notice the fact that the problem had recurred despite the same person Mr. Shailesh having come over and repaired the TV the second time. In around 36 hours time the problem resurfaced and this time my mail was replied to by Mr. Abhinav Pandey who assured me the best of services. The words used by Mr. Abhinav Pandey were "without any prejudice".
I appreciate that Samsung India and its staff would like to legally protect itself; but at the same time they should realise that there is a contract for the item supplied including an implicit contract for services and prompt repair of the TV Set. When the problem recurred again, I informed Mr. Abhinav Pandey on 18th November that the problem had recurred and that no one had as yet come to attend to the TV Set despite a lapse of two days.
Today at around 3.30 p.m. the same person Mr. Shailesh walked in again and after having examined the TV Set, said that this TV needs to be sent to the Service Office at Mala, Panaji, as it could not be repaired at my residence i.e. at site. What was rather disturbing is the fact the he volunteered to refund the amount of Rs.3,100/- which was charged towards the repairs and at home, he wanted the members of my family to accept the said amount which of course they refused stating that the amount had been paid towards a repair claimed to have been carried out.
I can understand that an item sold may face some mechanical problem(s) or some logistic difficulties; but going by the kind of problem and from what appears from the report of your Service Staff, it certainly is a manufacturing defect coupled with deficiency in service at your end.
I am sending my TV Set to your Mala Office at the address given to me by the said person Mr. Shailesh. However, I expect the same to be promptly repaired if this is possible, without any further delay whatsoever and sent back today itself. If this course seems to be impossible then the only course open to Samsung India Limited considering all these deficiencies and defects in the TV Set, is to replace the TV Set with a new one at the earliest.
As already pointed out to you, I am using several Samsung products which have not developed any problem so far except for this particular TV Set which seems to be ridden with a particular problem which is a manufacturing defect. I do trust and hope that the top management of Samsung India Limited will now attend to my complaints promptly and without any delay whatsoever.
Yours truly,
ATMARMA N. S. NADKARNI

I purchased Samsung Chat 335 mobile from Sion on 10th April 2011. The set was working fine when one day (2 weeks back) the battery was heated abnormally and then it was fully discharged and the phone did not turn on after that. I visited the Sion service center on Monday 17th Oct and discussed the problem. Although I was telling the problem about abnormal heating of the battery, the person at the service center told me that the battery was fully drained and he has charged it now and I had to keep it on charging for 3 hrs and then it would be fine. I did as per his instructions but nothing happened and I had to visit the service center again.
Second time it was told that my data card has some virus problem and again was told to charge it for three hours. But unfortunately this time too nothing happened when I kept it on charging. So I had no other options but to visit the service center third time! And again same discussion and I was told that they have charged the battery again and it will start again after 3 hrs of charging. This time I had my charger with me and I connected it in the service center to make sure if it actually charges. But as was expected the battery was not getting charged and finally I was told that I need to replace the battery and since it is 1 week more than my warranty I need to buy a new battery.
This experience was really very frustrating as to get this answer I had to go to the service center for three times, long wait for my turn and then finally nothing worked!! I had to take 2 half day leaves for the same as the service center starts after 10:30 and then again waiting for my turn took 2 half working days of mine. If the real problem was conveyed at the first time, this could have been avoided. But the person at your service center did not understand that. I request, Samsung should take care of such incidences as customer has his own work and wasting so much valuable time/energy/money on such a small issue is really intolerable.
Also even after using the phone properly, if the battery was of such a bad quality that it stopped only in 6 months is really surprising. Not expected at least in case of a brand name like Samsung!!

In December 2010 I received a loan to start a business. I purchased a 50" Samsung Plasma TV, 2 Blu ray players, Home Theater (surround sound), a four hundred dollar "Craft" smart phone. It has not even been a year since I purchased any of these products!!!! 1.The TV speakers sucked from the moment I turned it on. 2.The Blu ray player quit working after about 5 months, then bought a new one and it just broke a week ago. 3.The surround sound only works when it wants to. And won't play movies, usb, cd's, mp3s. 4. The rip off four hundred dollar phone won't do anything!!
I chose Samsung because it is supposed to be a well trusted, reputable name. I disagree!!!!! I have spent thousands on these products and I am extremely displeased!!!! I will never purchase any product from Samsung again. I will be taking my business to Sony and telling everyone I know how rude and unhelpful the customer service people are. I have thousands of wealthy friends and they will be informed about the scam Samsung is running, selling junk for hard earned money.

I purchased a SAMSUNG REFRIGERATOR RT32BDPR from VIJAY SALES DATED 14-8-2010. There is ice formation in the lower compartments and the vegetables get spoilt due to frost injury. I complained the same to Vijay Sales on 17-10-2011. The service technician Mr. Ilihas mob no contacted me on 20-10-2011 in the morning and informed me that I would have to pay service charge of Rs. 275 rupees and the amount of the parts. I asked him about the warranty with a brief discussion and told I would talk to my grandfather who is a freeze technician (ex defence)and get back to him.
I called the customer care no and spoke to Mr. Jitendra who gave me Mr. Ilihas mobile no so I could directly contact him. At the above nos I was informed that my complaint was still registered. When I spoke to Mr. Ilihas I was told that he had cancelled the complain. I reminded him of my conversation and he agreed to come and check the freeze the next day i.e.21-10-2011 at 5 pm. However he didn't turn up and I called him the next day. Again he promised to come on 22-10-2011 at 5 pm but failed. On 24-10-2011 he even refused to pick my call.
My brother in law then called him and spoke to him after which he picked my call saying he was riding. He came at 5 pm on 24-10-2011. After sweeing the freeze he said that the sensor had failed and had to be replaced. He told me to open the doors of the freeze and switch off the current as the ice had to be melted before replacing the sensor. He promised to come on 25-10-2011 and do the needful. However when I contacted him he told me that the sensor is not available. We had a short argument as he had failed his promise and was trying to bluff me as I had asked him whether the repair would be possible the next day or not as my food would get thawed and his reply was in affirmative.
Then I was further informed by him that I was not the only person to get the samsung company services and my call had been cancelled and I could call the customer care again and register the complain again. With all the above mentioned methods used by the technical advisors I wonder whether spare parts like the sensor was really out of stock in a semi metro city like Pune?
Secondly without my approval how can my call be cancelled? First of all I would like to inform that we have many Samsung appliances and we believe in the brand name but after such services I feel betrayed. Kindly look into the matter and change the attitude of your service staff as such rudeness and cheating doesn't suit an International Company with a brand name. Please don't let me regret my decision of buying a Samsung product and change my mind in buying other brands.

For almost 3 – 4 weeks now I don't have any signal at all and when I do have a few bars then the internet won't connect at all… Now it says 1 of 2 things: unexpected failure or no network.. have tried calling customer care the call just ends as soon as they say welcome. tried mailing but with no effect. gosh am so fustrated! Okay so downloaded settings again, the list says that no settings are available for my phone, it can't be because I have a samsung star. Can't get any work done from my phone, these problems aren't airtime consuming but it is extremely inconvinient. Vodacom won't come back to me on this matter since I've called from a friends phone to report the problem… please help?

hello i'm krincy purchased a samsung B3313 corby mate 357492032823658 mobile on 31-dec-2010 in bigc now i got power supply porblem and i repaired on 27-09-2011 on big c very next day i got strip problem i went to big c and explained about my problem till now around a week my problem not yet solved and they gave me appointment after 1 week ,even i have warantty they want to pay 1200 for strip repair then i went to samsung service center because i got solved my power supply problem in bigc samsung service center suggested me to repair my mobile were i buy'd it. really worst service of samsung asshole mobiles of samsung

The Samsung Impression mobile phone is a Piece of S***… It constantly freezes allowing no reception or sending of text messages or calls. The only way to fix it is to shut it off and turn it back on which, completely, takes about two minutes. I know it doesn't sound too bad, but once you have to do it about 2-3 times a day it becomes a little monotonous. Every other person I know who has owned or known someone who has owned this same phone experiences the same problem… And that's not the only delinquent… Even after calibrating the touch screen, I still have to continually tap the same spot on the screen in order for it to register. Sometimes after exiting and reentering the menu several times.
This still isn't even half the problems I've faced with this product, If you're considering buying this phone… DON'T!

approx after 6 months from the purchased of the said LCD from former Samsung agent in Jordan , a small gray spot on the screen occurred . We did not pay attention to and thought that it is insignificant , however , the spot continued to get bigger and bigger and with time darker . today it is probable 10 Cm long by 2.5 cm wide. Called the agency in Amman- Jordan ( which I came to know that has been changed recently).
Over the phone call the support engineers tells me virtually( without doing any site or equipment check that the warrantee does not cover the Screen and that screen needs to be replaced at my own expense. Couple of days ago , I understood that a Korean technical team is having a one week free maintenance in Jordan . I called Samsung Jordan and booked for a slot . However , the support engineer called me today and tells me that there is no need for the team to check my equipment and that the only solution to my problem is that the screen has to be replaced at my expense at around 350 JOD.
To me , as of today , I have a serious problem with my 900 JOD worth LCD that has non-conformance problem that is increasing with time . I am a dissatisfied customer of Samsung who is reporting the following comments to the mother company –
1. Agent refused to entertain my request for the Free maintenance check by the expert team visiting Jordan 1st week of October 2011
2. Agent technical team Identified the problem and proposed solution VERTUALLY and believed this is enough.
3. Agent Did not cater for customer satisfaction and did not abide by the warrantee service policy that states that " SAMSUNG's obligations are limited to repair of the defect or replacement the defective part or at its discretion replacement of the product itself. " and hence are breaching the Samsung Vision and Mission statement to " Inspire the world , and create the Future" . Nothing inspiring nor future is promising with agent philosophy built on no solutions except you " the Customer " pay for our faults.
4. I don't understand the criteria how agents are selected or replaced . To me the Samsung agency in Amman is not Customer Focuses by business focused ( i.e. not retain or generate more customers but generate more business).
5. I have deep concern about Samsung going back to the old era that Samsung management opted to move away from and provide distinguished , high quality product and services to its customers and position themselves as world class . To me , what I receive in Samsung – Jordan is not world class!
6. I am afraid that I might need to get my hammer and destroy the LCD I bought for 900 JOD due to the negative response and management of Samsung agent – Amman .

I had purchase samsung 32inch LCD TV(Sr No 12803PBS700386T,Model No LA32B550KIR) on 9th Jan 2011 from Famous Old TV Centre Thane.Right from first month i m continously facing problem with LCD Tv,its mode is automatically being change to PC mode and Volume is automatically changing also LED its blinking and Remote control is not being sense.TV goes in hang state not being detected by its buttons also.On calling Customer care muiltiple times service centre engg comes for visits and check it.Temporary problem gets clear for short time and repeats again.Its Back panel Mother board and Volume board is also being Change by Service centre Engg.still problem is not being Cleared.
Now I Required Replacement of TV not repair, because it is beyond Repair.It is manufacturing fault.

Purchased a 46 inch Samsung Lcd Tv 2 years ago from Sears, along with an extended warranty.3 weeks ago it would not turn on. had a sears repairman ck it out. He said he needed to order parts, and could install them next Tuesday, but if they came in sooner to call sears and see if they could install them sooner. The parts came in a couple days and we called sears and was told that they could install the parts in 2 weeks on Tuesday.Well Tuesday came and sears called and said they did not have a repairman in our area today, but could have a repairman here next Tuesday. Sounds like the runaround to me. Sears customer service is Very poor, or not at all. Samsung TV's are not reliable. Buy something else from anyone but Sears.

I have had 3 Samsung Refrigerators. I had warranty on them and several times repaired. Each time I had to buy an new refrigerator at a higher price because the models were no longer in existence. I could not use the same warranty. I had to purchase a different one. My warranty for the third refrigerator is now expired and the refrigerator is doing the same thing not staying cold, coils freezing. This time the ice maker is not working. The repairs will be costly and the problems will continue. I talked to a Best Buy manager and he told me to call the geek squad for the repairs. He might be able to help a little with a new refrigerator but we would have to check on how much.
This is frusturating, costly, and time consuming. I never want to buy another Samsung again. They told me it was the best and they never had problems. I found this on the internet today. I hope it is not too late to join in a lawsuit. I just want a refrigerator that works. Thank you for your time.

I bought a Samsung fridge with freezer on bottom, Model# RB215LABP in 2009 from Lowe's in Bakersfield, CA. The ice maker and the freezer has been a problem since the day they delivered the fridge to my home. I called three times before they would send a repair man in the first month of purchase. They kept trying to reset the icemaker over the phone with me. Vegetables in the crisper freezes, ice in botton of fridge under the crisper. Ice maker made ice one time since I purchased the refrigerator. Food in the freezer is half frozen and soggy. Ice is frozen on the inside back of freezer wall.
2/9/10 repair man repaired a defost problem with new parts…the refridge worked fine for about six months and the same problems begin to appear. On 11/2/10 I purchased a extended unlimited warranty from AMT Warranty Company, 2200 HWY 121 Bedford, TX. I have been trying all week to get them to send a repair man out to repair my refrigerator. Monday they said 48 hours, today is Thursday, I called them back they said next week before they could find a repair man in my area.
I remembered the local repair company who worked on the fridge last year called them to see if they did repair work for the Service Warranty Company AMT, Yes, they are a contract service company for AMT Service Warranty, I ask the local company how soon they could repair my refridge they said tomorrow Friday, between 1-5. I called the AMT Service Warranty Company back and told them that the local repair company could repair my refridge tomorrow between 1 and 5, the gal said I will have to fax them the work order.
We will see if they contact the local repair company. I will never purchase another Samsung appliance or service warranty from AMT Warranty Service Company.

My new Samsung refrigerator RS263TD has always leaked water that accumulates under the bottom drawer. I have had a repairman out 2 times and it has not been fixed. Now my ice maker has quit working and need a whole new one. I am very disappointed in this model and wish I had not bought it. It has been nothing but a headache since October when I purchased it.

Samsung Refrigerator Class Action Lawsuit Complaint Filed Over Alleged Frozen Coil Defect, October 1, 2010. Samsung Refrigerator Owners File Class Action Lawsuit Complaint Against Samsung Over Alleged Defect That Causes Refrigerator Coils To Freeze Over. A class action lawsuit has been filed against Samsung Electronics America, Inc. and Samsung Electronics Co., Ltd. (hereafter "Samsung" or "Defendants") in the United States District Court for the District of New Jersey (styled Jeff Weske, Jo Anna Frager and Darryl Myhre v. Samsung Electronics America, Inc. and Samsung Electronics Co., Ltd., Civil Action Case No. 2:10-cv-04811-WJM -MF)
Alleging, among other things, that Samsung sold refrigerators containing a defect that causes the refrigerators' coils to freeze over, resulting in the failure of the refrigerator to cool, which has caused consumers to suffer damages for lost groceries, spoilage and repairs, according to class action lawsuit news reports. The Samsung refrigerator class action lawsuit complaint reportedly alleges that certain Samsung French door, side-by-side and bottom freezer refrigerators (model numbers RF266AASH, RS263BBWP, RB1955SH, RS2533SW, RS267LASH, RS267TDRS, RS2630WW).
The refrigerators are designed and manufactured with heated coils that are intended to prevent excess frost from developing in the back of the machine, but instead of preventing frost, the coils allegedly allow frost and ice to build up in the refrigerators until the ice clogs and/or disables the machine's fans, making it impossible for the fans to work to keep the machine cool.
The Samsung refrigerator coil class action lawsuit complaint is reportedly brought on behalf of the following putative class members, unless otherwise excluded:
All persons or entities residing in the United States who own, or have owned, Samsung refrigerator models RF266AASH, RS263BBWP, RB1955SH, RS2533SW, RS267LASH, RS267TDRS, RS2630WW and/or any other Samsung refrigerator model containing a defect that causes the refrigerator's coils to ice over and the refrigerator to stop

Unfortunately I have bought Samsung Refregerator 430 ltrs from DK Electronics yusuf sarai (worst dealer of samsung and a cheat). Recieved the fridge in very bad state the freezer door was full of scratches , freezer door can not be closed, bottle trey is broken,cooling is not proper. While fixing the door handle the engineer of samsung further damaged the freezer door. There is no response from the company even after repeated complaints at the call centre. The engineer Mr.Vipin Mittal was asking for unofficial bribe to fix these genuine coplaints under warrant. This is the standard of SAMSUNG & Their Staff that by harassing the customers they want to earn extra money unofficially and unethically.

Upon connecting a refurbished Comcast box to my 2 year old Samsung TV the box and the TV both stopped working. Liberty Ins. (Comcast's insurance agent) advised me to call Samsung to diagnose the problem. Well Javier showed up and advised me that it was just the bulb and $150.00 but I can purchase one cheaper on e-bay. Yes the bulb was cheaper $85.00. BUT it was not just the bulb – if the tech would have looked further he would have read the problem on the front screen. I called back and Javier was scheduled to return – the tech did not know where the third fan was and actually could not diagnose the problem (he left the back off the tv and screws everywhere).
I advised him that if it was going to be more than $500.00 and it was not caused by the cable box I would be better off buying a new TV. Javier copted an attitude and left very rudely wanting another $89.00 service call when he still has NOT diagnosed the problem. I called Samsung and low and behold – I talked to Mike Bavetz, Mgr. and he was very, very, very downright rude. Mike Bavetz (who was not here to diagnose problem and had not even talked to me before) stated that I told the tech to falsify documents.
The nerve of that man – if Comcast is not responsible and if it was going to cost me $500.00 – I will be better off buying a new tv. I can not believe the way he spoke to me and accused me of asking them to falsify documents. Watch Out Mike Bavetz – don't let the door kick you in the ass!

Dear Sirs, I am writing to you from DMC Direct LTD, Estonia. In July 2010 we have bought 1408 Samsung printers model number ML 1660 from a supplier in Poland. Further we have sold all these printers to the our reseller. Unfortunately circa 25% of the first 100 printers our reseller sold to his end-users, where broken. Test print sheets had a black strips. In the interest of brand reputation we requested our reseller to stop selling . We have informed the Polish supplier regarding this problem and waited for his solution for this problem. We tried to contact to explain the problem essence to Mr. Zaremba (Samsung Poland) , informing him that it is necessary to exchange more than 350 broken start cartridges.
He promised us only 40 new cartridges as a total solution! First question was: how were we going to solve the problem of the 350 broken printers with only 40 replacement cartridges? (In fact we have received 30 cartridges). No answer. Second question was: who should test the rest of printers on the warehouse ( 1180 printers )? Answer was – it is not necessary to test the printers. Next question was; what should we do?  Answer was: all is already explained. After we had sent him the first part of the serial numbers of the broken cartridges he offered to test the printers. We have no obligations to do Samsung printers testing.
However, we did it, because much time has passed, and the problem needs to be solved. We have send him back 325 broken cartridges with test sheets plus 17 test sheets of the cartridges, we recognized as broken after double checking -totally 342 pcs. Problem was solved in very long tome (from October 2010 till March 2011). In March 2011 we have received new cartridges 328 pcs. we received totally : 30 + 328 = 358 pcs. We tried to contact to Mr. Zaremba, however he ignores us and all discussions from the beginning where done across the third person who worked in Poland supplier company.
Main problem was that Mr. Zaremba did not believed us, that so big percentage of the printers are broken in the same time he did not do nothing to check this situation. In December 2010 he received all broken cartridges from us, and promised us to send us the new cartridges a.s.a.p. However we did not receive replacement cartridges until March 2011. During this delay the market value of these printers had reduced and my reseller had to sale the printers with the price what is 8,5 EUR lower than the price he had bought from us.
We have sent the complaint regarding compensation to Mr. Zaremba. No answer. The Person who contacted Mr. Zaremba explained to us that Mr Zaremba said that there are so many complaints and he did not see any problem with us and no problem with Samsung Head office- if we were to resend this complaint to you. Additionally he explained that he had given us 16 cartridges more than we asked for as compensation. But all 358 cartridges where used just for exchanging in broken printers. This is not a serious answer and it is very far from real compensation, we are complaining on behalf of both our reseller and ourselves.
Please look for 2 attachments,include the follow documents:
1. complaint, we have sent to Mr. Zaremba.
2. Accompanying document ,we have sent to Mr. Zaremba, together with the broken cartridges.
We kindly please you:
1. To understand with the specified facts .
2. To state an estimation to actions of Mr. Zaremba.
We kindly ask you to solve a problem with the compensation for us and for our reseller (who demands a compensation from us).
Best regards,
Yuri Urm
DMC Direct Ltd
Komeedi str. 5
10122 Tallinn
Estonia
Phone +372 6485 404
E-Mail info@dmc.ee

I received an SMS today saying "HURRAY!!Your mobile number has won 200,000.00 pounds in the ongoing SAMSUNG UK PROMO, For claims CALL +447435649642 or EMAIL: samsung@w.cn. Aside from sounding like a complete fraud, the bad grammar and punctuation rang warning bells for me immediately when I saw this sms! May God, will lead all these Nigerians to hell. However, he will let them tell their friends about it, perhaps then, this stupidity will finally stop! This ongoing Samsung UK promo is definitely a Nigerian fraud out to scam us using sms messages. Be warned!

Hi, This is Priya Prabhu, I had purchased samsung phone on 3/10/2010 from Ramdev Mobile(Dahisar East). Its Samsung GT-C3303 SSN C3303gsmh IMEI: 359800/03/314524/4. The very 3rd or 4th day i gave the phone for repairing as when i use to click any application it use to get RESART.I CANT EVEN DELETE MESSAGES AS THE PHONE GETS HANG. Borivali Samsung service center people just formated the phone and gave it to me. Within a month again the same problem so i gave it to the same service center they again just formated the phone and gave it to me.
But still the problem was not resolved so i showed it to Andheri Sumsung service center the person there told me that the mother board is defective need to change it. Recently on 2nd week of April 2011 i gave my phone for servicing in Borivali Service Center. I was informed that the mother board id been changed its not even a month and the problem is started again. So what does this means, that samsung parts which are been used while servicing are fake or not original or the parts which samsung is providing is defective.
Its not my 1st samsung phone but how much ever samsung phone i have used has some problem which u people have fail to resolve. The mother board which was been changed is off so low quality that it didnt even worked for even a month. What kind of quality product do u all use which doesnt even works for atleast 6mnths without any problem? Or was it a previous repaired motherboard which was been installed in my phone?

Samsung LCD tvs are garbage and they take a dump just after the warranty expires. Google samsung tv problems and read the TRUTH about these JUNK tvs. Buying samsung is like playing russian roulette that you won't be screwed. Samsung screwed thousands of it's customers, and it will do the same to you. They don't build a quality product and most people know this to be true anymore. After reading many stories online I see that others not just me having similar problems. I am not alone with this and will not buy product of this poor quality again. I really enjoyed my LCD TV and thought the quality was decent. DON'T LET SHAMSUNG SHAM YOU! DON'T BE THE NEXT SHAMSUNG SUCKER!

We Bought a Samsung American style Fridge freezer in 2006, and have had an engineer come out to fix a fault on it on the 24th January 2011. This is the same fault as was featured on BBC Watchdog, and is covered under the extended warranty. We woke up this morning to find the fridge freezer now blows all of the electrics in the house, and cannot be used at all. It is a Sunday and I am unable to find a Samsung emergency telephone number open on a Sunday, which I find unacceptable. Due to this poor customer service from Samsung we are likely to lose all the food in the fridge.
We used to regard Samsung very highly, as most of our electrical products are made by you, including TV, blu-ray player, mobile phones, camera and camcorder, however regarding the problems we've had with the fridge freezer and customer support our confidence in Samsung has been diminished and are unlikely to buy further samsung products.

Dear sir, I had purchased notebook Samsung NP ND10, before a year I had problems. It was under warranty period so I went to grant road service center, express digital systems, on lamington road opp minerva cinema. My Samsung notebook had keypad noise problem so I gave there work order number is 9540,dtd 17/8/2010. Notebook was recd by nisha madam but since that date my problem has not been solved,I went to that service 20 times but no response. I went there and contacted Mahesh, but Mahesh is saying we are not responsible ask to Samsung.
They say that our work is to sell material not to entertain u people, why u purchased Samsung u should purchase sony,this is the response u sales person give of Samsung ,and even they r not ready to talk to us. So kindly look into the matter and solve this problem and notebook is also there at present in service center waiting for u response. Yours respectively, Dinesh parmar [dinesh_bhinmal@yahoo.com]

I would highly suggest you research Samsung TV's before you go down that road. Samsung TV's are one of their biggest complaints. I also bought a Samsung TV and will never buy a Samsung product again. As far as your situation, new TV's typically come with a 1 year warranty. After that, you are responsible for any repair costs. I really don't think you have much of a court case, but I'm no attorney. The TV is also a year old, so asking to refund the entire $2000 is a bit unreasonable. If your TV was still working, it would only be worth roughly $500.

A samsung model galaxy S I9000 was lost in transit on 6th feb 2011 in and around pune city at about 5.10 pm while traveling. the tracker was not activated but gps system was running. THe IMEI no is 351751048677218 which was bought on 14the Oct. 2010 at pune the cell was stored with imp date. pl help me out. thanx. card of idea no. I bought new samsung Galaxy R on 1st jan 2012  very next day cell phone was not geeting ON then i gone to that shop from were i bought. He removed my phone battry then my phone was switch ON. From last 15 days i am facing a problem my cell phone is getting switch off and switch ON every time i cant remove my  phone battry and put.
Then day before yesterday i gave my cell phone to the shopkeeper from were i bought my cell phone. I dont know what he did he said he will update and will give. Today atleast 4 time phone got switch off i have to remove my phone battry and put and make it ON it really pissing me off. I requst you to replace my phone. I dont want this cell. I dont have time to remove battry again & again.

We have now had to arrange for an engineer to come out to our Samsung fridge freezer again this being the third fridge/freezer we have had in the last three years this one lasted eighteen months. The company you use for repairs advised us that an engineer would phone us today before nine thirty and tell us when to expect him. This did not happen and by three o'clock we phoned the Samsung engineers department who told us he would not be coming as he had broken down this morning the fact that no one bothered to contact us and let us know was most annoying.
More annoying is the fact that Samsung seems unable to make a fridge/freezer that will last more than a few months. We have had to throw away a lot of frozen food as well as fresh over the last three years all due to the bad design of your product. We are again without use of a fridge/freezer and would like some form of compensation for all the inconvenience this has caused. If this product has to be replaced again I do feel that a reliable model should be offered and a loan of at least a fridge until such item can be delivered. I will never again be able to trust or recommend a Samsung item.

Sir, I am using most of the items of samsung only like TVs, washing Machines, Freezer (double door with ice dispenser,purchased recently with smart Oven and leds for my son also), DVD etc. I have purchased Samsung LCD LA40A610 on Sep, 2008, on 5/2/11 there was problem in picture quality. your representative has come today & inspect & informed that either display card/screen to be changed. for that @ rs. 5500 orrs. 40000 is the estimate. I am very much surprised to know this. Just on SAMSUNG name we purchased & even recommend ed to others. Recently my brother in law has also purchased Lcd at valsad, Gujarat. Even I have very old crown tv at native place & even today in working condition. Pl. Look in to the matter & help me. My complaint no. is 8422149323.

I purchased Samsung Galaxy Tab in the month of November 2010 for a whooping 37000/- after the dealer Mobile store Basaveshwarnagar, Bangalore promised me few gifts within a week like Leather case, Bluetooth headset, memory card with map my india application and a samsung bag. Later my problem started. Both dealers and Samsung people were so careless that they were avoiding my calls or were giving stupid reasons for the delay like the gifts are in transit blah blah blah…
One Mr.Ranjit from Samsung was so rude with me forgetting I am a customer. after ALL hue and cry with repeated calling for hours my gift reached me on 28th dec 2010 (there is no explanation for the delay from SAMSUNG).The gift included a leather case and a bluetooth headset. One more thing i need to highlight is that other customers who waited for so long got some more extra gifts like car charger etc. I dont know why I Didnt get. Samsumg should vow me a explanation. I am sure they dont care about this. At the same time I have not received the 2 gb memory card with map my india application till today.
Again the blame game is on between dealer (mobile store basaveshwarnagar, bangalore)and samsung. Folks you tell me what shoukld i do now. After waiting so long a prestigious sompany like samsung are behavibng like fraud cheating their customers in day light. Kindly some one help me to post this to samsung heads who cares for customers and take action against dealers like MObile stores who cheat customers in this fashion.
Wilsonprasd@gmail.com
REgards
Wilson.

The controls for my P2570 monitor never functioned correctly but the picture was fine – for the first 6 months. Then the monitor would just go white. After taking it to an authorized repair shop both the technician and I have been frustrated in trying to get a repair part or even the status for one from Samsung. The Samsung 'customer service' line said the same thing: they could not provide a status or confirm that the needed part would be sent. After suggesting this was not an answer and requesting it be escalated to their supervisor I was advised – 'No! You will just have to wait until the system delivers the part.'
I am extremely disappointed in Samsung – their monitor and perhaps more significantly their lack of customer service. For me the Samsung brand now means: do not buy!

My phone is a S8300, lovely phone except for one thing, it does not have software which works with windows 7. In fact no Samsung phone works with windows 7! I cannot use the phone as advertised ( ie that i will be able to download pictures, connect my laptop to the internet, upload data to my phone etc). It is now basically just a phone and not something valued at R 8000, I would have to downgrade my laptop to Windows XP or Vista to use the phone ( both licenses costing in the R 1000's) or purchase a bluetooth dongle in order to use the phone properly. Neither of these things were specified and I feel Samsung is responsible for this!

I am beyond frustrated and disappointed with Samsung. What started as a carefully thought out and planned purchase has been a series of frustrating tech support phone calls and finger pointing between Samsung, Cox, Hulu, and Netflix, a consumer nightmare. Sadly now, all fingers now point directly to Samsung. If I could, I would return this TV but am now past the return date and at the mercy of factory authorized repair persons. I am not looking forward to having a two-month old television repaired just as a new car buyer would not want a transmission replaced. All faith and trust is now lost in this product and Samsung TV's.

I purchased a Samsung mobile phone about a month ago from the store in the mall. It was really expensive, but I really wanted it. Last week the touch screen stopped working, and so I took it back and then sent it in. Samsung customer service told me yesterday that it requires a "special" part that isn't even in stock right now. Now it is going to take 10 more business days just to wait for the part to get in? How can samsung sell a high end phone and not have parts on hand to fix it, if you don't why are you selling the phone like that? Instead of replacing the phone for me, they keep delaying things and making me wait for more parts. All the while I sit here and suffer because I paid for a phone that I can't use. I bought a samsung mobile phone, paid for the warranty, and have my receipt. After 3 weeks this needs to be made right!

Zsolt Vojnics
from Melbourne, VIC
I have bought a samsung note 4 in December 2014, I was at samsung service at high point in Melbourne and they have changed the battery as the problem was too fast lose battery and freezing, after months in this year June I was at Melbourne Central service with the same issue, they accused me to use not genuine SD card what I have bought from Michael Photo shop in Melbourne CBD, Elizabeth street.
I have taken out the SD card and tried as was expected the problem was not solved. yesterday my partner was there at Melbourne central and they have wiped off the system and reinstalled and tested the battery and they said it will solve the problem, but the battery drained even faster. We have went back few hours later and showed them and found out there is no record of my first visit at all and no record my partner visit even they admit they know she was there. And they tried to take it for testing for 5-10 working days without any swap phone as my partner is sick and need 24/7 access to the phone.
We have asked to print out all the history and we haven't got it. Even they have said someone else came to the shop right after me in this year June under my name and phone number with a completely different phone. We have offered 3 option or leave there the phone and we go away with a swap phone or they replace the phone on the spot or they trade in to a new phone in a price to compensate our problem and the not proper service. Even talked to the afternoon shift manager and the problem still not solved.

Georgina Nicole
from Edmonton, AB
I purchase my Samsung Galaxy S5 Neo model SM-G903W and I am dissatisfied with my purchase as the screen is delicate to the touch and the volume is very low I have to be talking loudly in my phone and I am always losing my calls because if my hands or ears touch the screen it drops my call. Any thing you can do to assist me I would be happy as I really enjoy my Samsung phones as this is my second purchase of a Samsung phone. My husband and I both have the same phone. I would really appreciate the relevant person getting my complaint dealt with.

LaCresha Lawson
from Los Angeles, CA
I can't get my TV repaired. It has been almost two months. I got a courtesy of repair because my TV started acting strangely after only one year. My warranty, of course, had ended. They extended it and off we took it to the repair shop. So, they ordered the wrong part. Now, I need a( receipt.) Like it's my fault I ordered the wrong part myself. So, for me to get it fixed (again) because nothing really happened, I have to try to prove that it was bought exactly a year or two ago. That is ridiculous. Completely ridiculous. So, let's see what happens. I am so disappointed. Oh, the number to the repair shop is (480) 963 3723. Please don't go to them. You don't want this to happen just because the repair is free. Or, you can pay for more than the TV is worth. $586 for mine.

Mel Strosher
from Delta, BC
At the beginning of June, 2016 Samsung offered a promotional deal that if a person bought a Samsung Galaxy S7 or S7 edge mobile device they would receive a Wireless Samsung headphone set that was part of the Fathers Day bonus. All that was required to do was to apply to the bonus offer online giving proof of purchase and an address to have the headphones sent to. I purchased a Galaxy S7 edge on June 10th and applied to the bonus offer providing the Model # SM-G935W8 along with the IMEI # 356160070975745 along with my address and telephone No.
That was 4 months ago. Since then I have called the customer service line many times who always asked me to resend the same information to various email addresses for which I also have done. I have only received a couple of return emails apologizing for something not being done and that they had looked after the matter and that I could expect receive the headphones in the next 2 to 3 weeks. Many weeks have gone by since those promises. My latest try was once again to the customer service line where a representative named Steven again asked me to send the same information but this time to a different email address, support at mobilepromos.ca. and that I would get a response in 72 hours. That was 5 days ago and I am not surprised.
No matter what email address that I was asked to send the same information no one ever replied to me even though I requested confirmation of them receiving my emails. I am at a loss as to why Samsung has treated this problem. I bought the phone under the condition that I would also receive the Wireless Headphones and all I have ever got in return is a complete run around of empty promises. Right now I don't know whether I will receive any different treatment than I have in the past. As far as I am concerned, Samsung has breached a sales agreement for which I might have to seek legal recourse.

Willie Beukes
from Pretoria, GP
Good day to whom it may concern. I bought a USB flash drive on Sunday 2016-10-01 at Game Kolonade. On the package it says 16 gig but when I got home the PC said their is only 14.9 gig on the flash drive available. This is unacceptable. I wanted to return it but I just knew I am going to have problem with that. They are going tell me its not their problem I must forward a complaint to Samsung and that is why I am sending this complaint. It is short of 1.1 gig and what do we pay for that amount of data at the shops. If the package says 16 we expect 16 gig. I need to know what you are going to do to fix this mistake.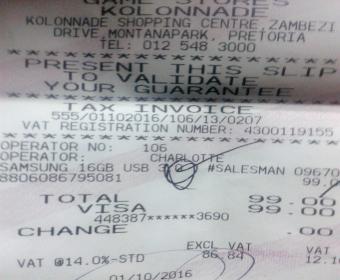 mervin dsouza
from Dubai, DU
Please note I was informed to go to the showroom yesterday and collect my phone, However even till today the phone has not been given to me. Please understand this a brand new phone preserved by me without even a scratch on it. In just a matter of few days this brand new phone of yours has already given me Issues with Sound, with Screen and i am really worried as to what more issues will come up in the future.
I really fail to understand how a brand new phone after paying such a high price can be of this quality and let me tell you I previously used a BlackBerry from 2012 till date which is now being used by my mother and is in very fine condition. I paid such a high price for your phone so that i could get the best quality and durability at least for the next 5 years but i was wrong I cannot compare your Samsung S7 edge to even a blackberry that I had.
After purchasing your phone I have had to visit your show room 5 times till now, I was not even given a temporary phone by the Samsung Sahara Center showroom manager to use during this period and has been 3 days now causing great inconvenience and embarrassment. My colleagues/ relatives have struggled to reach me and are shocked with the service provided by Samsung and that this piece was taken from the Sahara Center Samsung Showroom
After what ever i have gone through, I definitely would not recommend any of my colleagues or relatives to make purchase from Samsung as you expect to get the best by paying a high price but it is not the case.
Kindly give me the contact number of your manager at the highest level as need to make him aware of what a disappointing experience this has been for me in terms of Inconvenience caused, Product Quality, Service provided, Misleading information etc. Please ask yourselves do I deserve this kind of product quality and service after paying such a high price.

Robert Benavidez
from Frisco, TX
I have a defective Samsung Galaxy S6 that is less than a year old. It is starting have a flowing liquid visible on the inside. I called to see what can be done and Samsung wants me to send it in. I cant do that. I work through my phone. I depend on having it. Why cant a replacement be sent and then send mine when I get it like AT&T does its insurance claims? Why should I be put out when it is a Samsung product problem? Warranty department couldn't help me. So here is my complaint.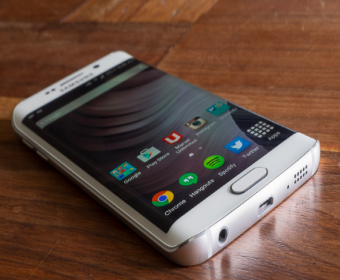 I have held Samsung phones over the years as i have preferred Samsung over I phones, however I am outraged at not only myself but a lot of others having trouble with your Samsung product in phones not holding charge, batteries need replacing, and charging ports faulty. I am over upgrading my phone and I'm in a position now where I think in comparison maybe I am better to transfer to apple as it seems they are having better wear and tear and better battery life. I feel as though over the years I have been ripped off an been very patient with these devices and should not need to upgrade in order just to replace faulty phones. I also have a washing machine through you guys in which I had purchased brand new and it got recalled.

Stephen Kulbieda
from Southbury, CT
I bought a Samsung TV 1 year ago tomorrow (9.20.15). Model UN55J6200AFXA SN 04K73CZG600195Y. The sensor on the TV has become faulty over the past few months and works only on occasion. Most times, I cannot manually toggle back and forth to the Smart Hub, volume, Menu etc using the button on the actual tv. The remote control is the same way and only works on occasion, my guess is because the sensor on the actual TV is faulty.
I do not have my original receipt, but spoke to Samsung and was told I had to provide the bill of sale to make sure it was covered under the 1 year warranty. I purchased the TV on my Sears credit card and went to Sears where I purchased it asking for a copy of my receipt. They printed out a copy from their system which lists the purchased date, sku #, method of payment etc but it does not list the Model # or Serial number. When I asked the manager at Sears for a more detailed copy, he said that what he gave me was all he could provide. I spoke to his manager and he said the same thing.
I emailed the copy I was given to eFax@sea.samsung.com as instructed by the Samsung rep I spoke to, but did not hear anything for over a week. Finally when I called they said they never received the Bill of Sale. I then asked to speak to someone else and was transferred to a 3rd person who finally informed me that the copy I sent was invalid and there is nothing they can do without a valid bill of sale. I'm attaching what I was given by the sears sales rep. It has a SKU # which should tie back to the make and model somehow. I have been a Samsung customer for years and I have 2 other Samsung televisions, phones etc.
This is the first time I've ever had a problem and I'm really disappointed that I cannot get this fixed under warranty because I'm unable to provide the correct bill of sale. I went to the Sears where I bought it from and this is what they gave me! I'm still paying for this smart TV every month and if I have to deal with a faulty sensor each time I try to watch it I'm going to lose my mind. Hoping someone can help because every person I speak to at Samsung has told me there is nothing they can do for me.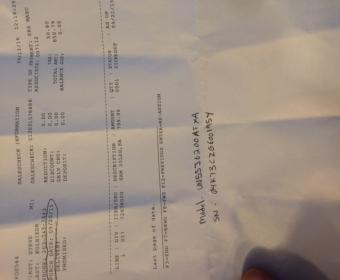 Paul Anderson
from Bartlesville, OK
I have a samsung gear s2 classic and a USB flash drive that i was having a problem with, so I sent it in for repair. I called to find out about it and I was told that they needed a part for it that they could not get and i would have to wait. After no contact I called today and was rudely treated. After waiting for ten minutes for a agent when she came to the phone she gave me the typical greeting, kept me waiting on hold for another ten minutes while she transferred me to the repair center and i held and held and held then a lady answered and hung up on me.
I called back and got a man and I asked for a supervisor and he put me on hold for 20 minutes and then came back and asked me if i really wanted to talk to a supervisor. He then put me on hold for another twenty minutes. And this is where I am at now on hold.. Repair Ticket number is 4137690073. I asked for a replacement since it was still under warranty but i was told no. This is my last business venture with samsung.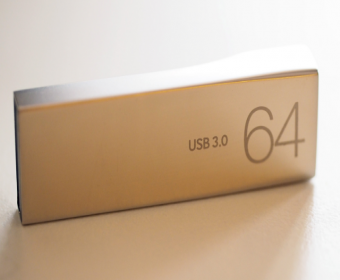 James Moss
from Elgin, IL
I was lied to from the beginning of purchase from AT&T and the phone does not do what it was sold to do. It often fails by turning off. I must down load the manual, hard to read and difficult to understand. Designed to fail and not be repaired just like the printer. Printer used ten amps of current, highly inefficient. It failed and as it was designed to do and it was not worth repair because it was made by Samsung.

Connie Cutler
from Marion, IL
In April we purchased at phone from ATT during their promotion for a 48Inch Samsung Smart tv. I have tried several times since then to try to find out about my tv to no avail. Today I called and I talked to a rather rude representative and 800 Samsung. I am very disappointed with Samsung. I have talked to so many people and no one would help me. They now say the promotion is over and I will not receive my tv. We own 4 Samsung phones and 3 televisions. We upgraded to the Galaxy 7s Edge just to get the tv. Your representative refused to let me talk to an administrator and I ask several times. I was told that there was no administrator there.
I spent 2 and a half hours on the phone with her. She told me to call ATT and I did they told me the promotion was done by Samsung and they have on their records that I was to receive the tv. The lady I talked to said I never send in what I needed to but I did I sent the picture of the invoice and my info. She basically told me I did not. I will never again purchase or recommend this company to anyone. The lady told me her name was Imelda. I hope that's the right one. That phone cost me 794.00. I just wanted what was owed to me. I have spent the last 3 months trying to find out about this to no avail. Thank you for reading my email.

Pamela Correale
from Rochester, NH
My almost new Samsung Galaxy S7 reset itself. I lost all my photos, contacts, etc. When I tried to get back on, the Google accounts would not work. I was locked out for days. I contacted Verizon- they couldn't help after spending literally hours. I as told to contact Google! Yeah, try that one. I tried multiple times to contact Samsung but sat on hold forever. I finally got thru to Samsung and they were so rude. They did not apologize for the fact that the phone reset and I lost everything on it. They did not care that my Google accounts would not work and, as a result, I spent more frustrating hours which are now days.
This Galaxy S7 had problems from the start, lost calls and no service. My husband's cheap phone had perfect service but my Galaxy S7 would not have service -so obviously it wasn't the provider, but the phone. Anyway, Samsung tells me that I have to send my phone back to them. Prove I own it despite the fact that I had the Verizon Rep inside the Verizon store contacted Samsung directly.
The Verizon Rep. also told me after hearing about the issues with my phone that the fact that the Galaxy S7 reset itself and the fact that I had problems with the Galaxy S7, my phone was under warranty. In fact, I have only had the phone for 2 months. However, Samsung to honor the warranty. Samsung expects me to prove I own the phone, send the phone to them, and then wait for Samsung to unlock the phone that shouldn't have been locked to begin with. Samsung says that the phone issue is not related to the warranty since I am just locked out.
SO, now I have to wait for Samsung to receive my proof of purchase, send me a call tag, return my phone, wait for Samsung to unlock it, then go back to Verizon and Verizon will then replace my defective phone which will probably be a nightmare. Meanwhile, I am expected to pay Verizon for a useless phone and a plan that I cannot use. Anyone out there please contact me or submit complaints against Samsung. I would love to join anyone else in a law suit- just on the principle alone...Also, submit complaints to the Better Business Bureau and The Federal Trade Commission.
I will be researching online every place possible to submit complaints against Samsung. I will spend as many hours as Samsung has stolen from me writing complaints. All I ever wanted is what I paid for.

Anna Thibodeaux
from Charlotte, NC
It has been over 1 month ago since I initially contacted Samsung head office. I can't believe the level of customer service I have experienced. I truly feel that my concerns have not been understood or validated at this time. I still have not heard from anyone as of yet as I was told someone would contact me. I thought someone would by phone or email but no-one did. When they asked me for my email address I thought it was to contact me about giving me a return authorization or information on how to get my replacement TV but it was not. It was to flood my inbox with advertisement from Samsung. All I want is another TV. Can I please get some resolution and not be ignored any longer. Please see a copy of my email I sent on 07/31/2016. Unstable Product - TV Screen Damage (UN32J5205AFXZA) S/N - 04J93CFG9118182B
Hello, I recently contacted you about my TV on 7/17/2016.I initially spoke to Mr. Darian #89063 and was then transferred to Mr. Shawn, who then transferred me to Ms. Janessa. My issue is that I purchased that smart TV and only paid attention to the fact that it showed good and was excited about my new smart TV; not the fact that it was unstable. As I have mention to all above associates I am not a negligent person and I don't believe that the little bump I created on my dresser with my vacuum cleaner should have made my TV topple over on my cable box and crack the screen.
The flat screen TV I had there before never did that. It was also a 32" flat screen by Sylvania. I has it for 10 yrs before wanting a smart TV. I went to best buy where I bought the TV and showed them my TV and the displays in the store for them to see the stability of the TV. They also saw the instability.. The store advised me to contact you and provided me with the number to call ; which I did.
I am truly disappointed in the service I have received from this company. After speaking to the last person Janessa in escalation and telling her I want another TV in place of this one because I really believe that TV should have been more stable than it was. Had I known that it wasn't I would have had it wall mounted. I told her I needed a RA for another TV. I only had this TV since Nov 26,2015 and I paid it $227.99. That is a lot of money for me to spend and not have working product. Ms. Janessa took my complaint on 7/17/2016 and stated that someone would contact me on Monday 7/18/2016.
As of today 07/31/2016, no one has contacted me about my replacement. The only thing I have received 2 days later was an email saying ""Thank you for contacting us" nothing else in the email. I really would like my TV replaced. I really didn't think I would have to go through so many people and still no satisfaction. I would really appreciate if someone could fulfill my request and not continue to give me the runaround or simply ignore me. I did not leave the TV with Best Buy because Ms. Janessa stated you may want me to send it to you.

Previously I've used a Samsung camera of the PL series. This was a fine camera with an especially superior Li-on battery. I never charged the battery from the mains. Whenever I downloaded the photos to PC, the camera charged itself from USB in a relatively short time. But something went wrong in the filter of my camera and on 26th April 2016, I bought a newer Samsung product i.e., WB150 F (S/N A2HBCNAD90022YX) from an online store. Now this camera which is supposed to use a better lens is a total disappointment. Because its battery is a very poor battery; it always self discharges and I am forced to use a power bank to charge the battery whenever I use the camera outdoors. Did you replace the superior battery with a poor one or have I purchased a fake-battery camera?

My Samsung television fell off the wall. It was hanging on an Ultra Slim Wall Mount and the round plastic mount thingy on the back of the tv cracked open and broke causing my tv to fall and break. I have learned that there is a class action lawsuit about this wall mount causing tvs to fall off the wall and I am waiting to find out what happens. Their stuff just sucks.

David Wilson
from Pickering, ENG
Bought a washing machine in 28-10-2013, with a 5 year warranty. Used the machine on Sunday, the 5th June. Opened the door to find bits of rubber between the drum and door. On further inspection found the rubber had been damaged. Got in touch with Samsung on the Monday 6th June, was told to send pictures of the damage, which I e-mailed to them that day. Contacted them on the Wednesday the 8th, to find out what was happening with our enquiry, only told by them, that on a 8 kg washing machine, that 4 kg is clothes and the other 4 kg is water.
They said that we had overloaded the machine, causing a vibration. We were told that if we got an engineer recomended by them to come and deal with the problem it would cost us. As being pensioners on a State pension, expecting to pay for an call-out fee plus repairs, especially when we've paid for a warranty is not right. Samsung Model no: WF80F5E2W4W/EU.

Heather Drew
from Goldsboro, NC
We purchased a Samsung TV in 2008. It began to act up the first of the year and is now dead. It is out of warranty and it to be fixed at my expense. The TV is not even 10 years old and is dead.I was told we may have used it too much by tech support. I have a Vizio that is older and working fine. Done with Samsung.

Monique Meinert
from Redditch, ENG
I am emailing regarding a complaint which I want handled as soon as possible. I recently bought a Samsung S6 edge in December time from your service. I am a loyal customer who has purchased many goods from you over the past few years. I had received a faulty phone, which had been faulty from the start of me receiving it, I believed it was just an update issue which I was told within store, I had updated it. It worked until now. If you see in previous emails I have followed your instructions and sent it off to Samsung. The phone was sent off, I was told I will hear back in two days time. A week had passed, still no sign of Samsung contacting me. I had to chase them about my phone. I then got into contact with Samsung and they admittedly said my phone had been forgotten about. After another week had passed, I was then told my phone cannot be fixed because it is out of the warranty, and the repair will exceed the value of the phone.
I am paying £25 a month now for a phone that doesn't even turn on. This is not acceptable! I am in a position now where I don't have any advice about what I should now do. You services have not contacted me to se if everything had been sorted, the way this process has gone is out of order! I am not having a phone which does not work which you had sent me. Its a manufacturing problem which was out of my control. I want to know what you are going to do about it, to fix this problem because now I'm in danger of not having a phone at all.
I will not be purchasing anymore from this scheme, as its not just this phone I have had problems with, I have had problems with two laptops as well howevr, they have ran out of warranty as I have had them more than a year! This is now 3 items Ive had from you which have been ridiculous. I havnt had this Samsung for more than 6 months and your policy states that it can be sorted within a years warranty. In an ideal world I would like you to send me a new phone in replacement of this Samsung and I will send you the faulty one back however, that's not going to happen is it because I'm sure you will find some barrier in not doing so.

Paula Potter
from Orrville, OH
13 months out of warranty, my dryer drum broke. Samsung had it repaired. New drum on the dryer has broke again, 2 months later. This, once again, is manufacturers defect. This unit has in no way been treated incorrectly. I haven't even put a pair of shoes in it. We have been loyal customers and I feel Samsung should make it right, by replacing it free of charge. By only covering the parts portion and not the labor, I have to ask myself if it is worth staying with Samsung products. We are building a new home, and we are going to need all new appliances. If Samsung is unwilling to keep a customer, then why should I continue to be a customer. I tried to attach a picture of all my Samsung appliances but the file was to large. The 1st pic is of the defective drum.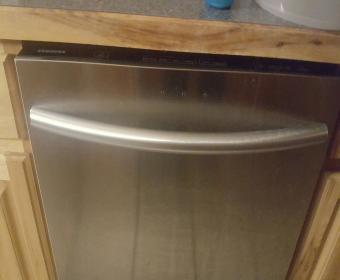 Jeffrey Burgess
from Tampa, FL
Samsung Gear will not power up or charge. It has been sitting for about a month and now nothing. I tried hard reboot different cable, usb off computer and power from outlet. I have got it to work one time before by just luck playing and switching cables. I see this is a problem on internet. Do you have a upgrade program or anything so I am not out all this money.

mark barbera
from Warwick, RI
I bought a Samsung blue ray player that needed to have it's software updated. I've called Samsung three times to have a cd mailed to me to update my software. an all three times they sent me a USB adapter instead. I told them the USB adapter doesn't work. a cd will work as I've used a cd before to update my blue ray player. the third time I called for the cd, I called the next day also to confirm a cd was mailed an not a USB adapter. I was told not to worry as a cd went out in the mail. but like the two times before, I got a USB adapter.
I asked Samsung if they carry cd's to update my blue ray player, an I was told yes they do. I don't understand why it's so hard for them to mail me a cd to fix this problem? after this ordeal, I will never buy a Samsung product again. I also own a 60 inch, 3D TV. if my TV was just bought, I would return it back to the store. I am disgusted with my treatment with Samsung. I would like someone from Samsung to call me an explain why this is so hard to correct.

Nicole Sinton
from Toms River, NJ
Dear Samsung headquarters, I had plugged in my phone after using it all day and it wouldn't charge. A notification popped up on my screen that had said" Phone charging slow plug in original charger." The charger and charging block I am using is the same product that had come with the phone I had gotten four months ago. I had tried plugging my phone in a different outlet and using a different block and it didn't work until I had used my mothers charger and I had worked. I had then went to my phone service provider and they had told me that I had to contact you and that my phone had been exposed to moisture and that it would work with a different phone charger that is not my original one. I now need a new phone charger so that I can charge my four month old phone and use it accordingly. Thank you for your cooperation.

Nomfusi Dlaku
from Durban, ZN
I had purchased a Samsung J2 from Jet Stores in Somerset West in Cape Town beginning of January 2016. Mid February the phone slipped from the top of the laptop to the table where the laptop was on. On picking it up I didn't notice the screen is dark as it didn't fall from heights. When I wanted to make a call in few minutes later the screen was blank. I took the battery out and left the phone off for a couple of days with the hope that it's going to work. I realised later that the fault is bigger than I assumed.
I booked the phone for repairs recently and had just received a message stating the amount of R1027 for repairs. With my 20 years experience in using the phones it was the first time I bought a phone from Samsung. I had never had to complain because I had never come across such. I am very disappointed with Samsung on this account. My sister also bought an S5 last year which recently showed a crack on the screen .
I request your intervention in this matter as I don't understand the possibility of buying a phone in January with R2300 and have to repair it in April for R1027. And I am certain the fault wasn't by any negligence from as it has been stated by Smartlab.

Fred Droze
from Winter Park, FL
Purchased a Samsung refrigerator in July, 2010, Model #RFG297AAPN, S/N C77943CS00667F. Experienced problems soon after purchase. Freezer door not opening and closing properly. Repairs were made. Subsequently, ice maker not operating properly. Several phone calls. Nothing they suggested corrected the ice dispensing problems. Finally, they ordered a new Space Icemaker section. It arrived and I installed the new item. No change. Same problem. Eventually, in addition to ice dispensing problem, the ice maker began freezing up. I contracted them several times. Each time, the question of temperature setting was discussed.
I tried to assure them that the temperature setting was in accordance with the users guide...negative 2 degrees, positive 38 degrees. I soon became tired of contacting with no results and settled in on removing large chunks of frozen ice, once a week. in order to dispense ice. Became very frustrated. Eventually I purchased a second refrigerator, a Whirlpool, and placed it in my garage. Ever since, at least once a week, the damn Samsung ice dispenser freezes up and I use the Whirlpool refrigerator until I can unfreeze the Samsung.
Recently, I decided to contact Samsung again in hopes that a recall or bulletin existed, correcting the problem. Why? Because in past years, I've heard of many owners of Samsung refrigerator that have experienced the identical problems. In short, Samsung Customer Service gave me nothing but lip service and informed me that my refrigerator was out of warranty and in order to have the problem corrected, I must pay out of pocket. By the way, the Whirlpool refrigerator I purchased has been problem free and I plan to switch places , placing the Samsung in the garage and bringing the Whirlpool into the kitchen. For the record. The Samsung refrigerator is the last Samsung product I will ever purchase. Their customer service is a non-service department.

Virginia Teichart
from Mt. Dora, FL
Purchased a DVD/Blueray player Dec, 2015. It has not worked since purchase. Repeated calls to Customer Service could not resolve the problem. They then advised me to send it back for repair. I did. It came back with the same problem, more calls, then told to send it back for repair. I said I wanted a refund. They said they could not refund it, until I sent it back a second time, which I did. It came back; it still did not work. I was told to e-mail a copy of the sales receipt and then they could process the refund. They called me and said they would not refund it and I needed to send it in a third time for repair. I said NO, I had been told I would get a refund. I wanted to talk to a supervisor. I was told none were available. I asked for a number to file a complaint and get this resolved. There was no number available.
Where do I go to get my refund ? In the mean time I have purchased a Sony DVD player for a third of the cost, since I was told I would get a refund. It has worked since the get go.

Jason Miller
from Arlington, VA
On 5 August, 2015, Samsung issued a press release, promising monthly updates to "flagship" phones, including the Note 4. As of 22 March, my phone is several updates behind, which leaves it exposed to ***31 CRITICAL vulnerabilities***. Making this promise and not delivering is not only false advertising for profit, but also constitutes gross negligence, especially in cases where the owner/user is contractually bound to the phone. I plan to pursue the matter in a legal forum, and I will encourage others to do the same. Summons through formal channels will soon follow.

Nancy Gardiner
from The Bronx, NY
Samsung Smart TV Hub would not connect. Called Samsung Tech for support. The Tech blew up my TV leaving me with snow. Cablevision had to restore TV, but Smart Hub still does not work. You are a terrible company. I own 4 Samsung TVs, never again. Nancy Gardiner

Dean walls
from Durham, ENG
I bought Samsung s7 on the 09/03/16 it was suppose to have the gear VR free with phone but was not added to invoice. As I purchase from Samsung website so I made few calls to see if I was getting the free gear VR as stated I got told I was not getting it because they stopped the offer on the 07/03/16 but on the 09/03/16 I was told if I purchase the phone that the gear VR would be free with the phone. So very disappointed with Samsung customer staff and not very helpful felt like I've been miss-sold a phone offer.

Joanne Dixon
from Buffalo, NY
I bought a samsung DVD player with netflix on it about 6 months ago. As of yesterday 3-5-16, it goes on but the cartridge does not open to put DVD in, it's not used much so I am not sure why it is doing it. Can I please help, I don't have the box or receipt. Model number BDF5700- model cde-BD6700zA that 6 could be a 5.

Steven
from Mililani Town, HI
I am in need of warranty service for my Galaxy S5 Mini model number: SM-G800F. It is an international version of the s5 mini. Samsung(UK) told me it was covered under warranty, however only in country (UK). Samsung (US) has not been helpful at all. I would like to be contacted by someone that can help me. I have a brand new phone still "under warranty" and there is no solution that Samsung has offered for their defective product. Samsung(UK) will not honor the warranty even if I pay for shipping. Samsung needs to get it together and fix the $400 phone that is under warranty. Whether you can service the phone or just send me a new one something needs to be done.

Pam Rieken
from Denham Springs, LA
New washer. Washer not cleaning clothes. Troubleshooting through book that came with purchase. Also attempted smaller loads. Clothes still visibly soiled after cycle. Have tried different cycles and heavy soil option. Doesn't appear to be enough water in tub to clean properly. Did what book said to trouble shoot this to no avail. Contacted Samsung 5 times and complied with all their request to troubleshoot.
Finally had enough today after the cycle lasted longer than 4 hours and Samsung rep wanted me to start it over. Per the first rep this morning it was only to take the 66 minutes that was on the display......Finally after holding close to 10 minutes I had a supervisor talk with me and state she would send someone out to look at it but that there could be a charge involved if they found nothing wrong. Well apparently something is wrong or else my clothes would be clean. Just putting into writing the frustration of owning a new Samsung washer.

WE have purchase 8/5/2014 & 2015 2 Samsung Washing Machine and 2 Samsung Gas Dryers and are extremely disappointed in the performance of them. 1st the Washing machine almost ALWAYS go off balance no matter how big or small the load is and the cap in the bottom of the stainless steel tub caps keeps coming off and now it will not stay on at all. very disappointing. 2nd The dryer has stopped working and it keeps flashing and the door is NOT open and it starts for a few seconds than it shuts off. If it would be possible I would return the products to Lowe's and purchase a different product.

roger pitts
from Aylett, VA
I have a range made by Samsung, model no. fta3531wublxxa;. Range has never given accurate temp. readings. Just recently spent repair parts dg32-00002b sensor and de92-013045a in amount of 157.90 plus labor. This was no the solution to my problem. My range is less than 4 yrs old and has never operated to my satisfaction. looking for a replacement solution from Samsung, unit was purchased from lowes.

Worst grievance redress in SAMSUNG india. I introduce myself as an unfortunate customer of SAMSUNG. I have a SAMSUNG refrigerator (Model No. RT28H3000SE/TL) bought on 30.11.2014. On 01.02.2016, it was found that the gas pipe behind the refrigerator is leaking through which gas was escaping. The refrigerator was switched off immediately and SAMSUNG customer care was contacted. A complaint has also been lodged (Complaint No.4208694157). Since 12 days, innumerable calls have been made, but till now the issue is unresolved. Although a service engineer visited but he refused to fix the problem.
Now, can you please justify the case? If you have any concern for your customers, do take some action. I have never expected such a poor service quality of SAMSUNG and I must say that this was my first and last purchase of SAMSUNG product. It is highly disappointing.

One Samsung GALAXY CORE 2 Android Mobile Model No.SM-G355HZKDINS Sl.No. RZ1G22G6ZRW(357926067307418) was purchased on 14.4.2015. It is very much within the Warranty Period. The camera fails very frequently and the incoming/outgoing calls become soundless. Every time I have to switch off the camera and on it to get restored its services. I visited your (SAMSUNG) authorized Service Centres at BD-79, Salt Lake, Kolkata and P-163,C,I,T Rd. Scheme VII-M Ultadanga, Kolkata 4(Four) times on 7.9.15, 8.10.15, 18.11.15 and 27.1.2016.
The engineers attended to my Complaint but could not set right the defects. Every time they attended the set, the stored data got lost and I had to struggle hard to retrieve the same. This way I am not only disheartened but also feel greatly harassed. Salt Lake City is a compact Township where people come into contact with each other quite frequently and share their experiences regarding the products purchased. The instant incidence has also come to the notice of my relatives & acquaintances. Hope you will not be able to afford any dent in your (Samsung's) high esteem and thereby loss of your Market Share. I, therefore, sincerely urge upon you to change the set with a NEW ONE immediately to protect your IMAGE in the Market.
This is why I have lodged this complaint within the WARRANTY PERIOD. In case, however, my grievance is not addressed within 15 days hereof, I shall be reluctantly constrained to take such action as would be deemed fit including initiating legal resort.

pissed samcustomer
from Hialeah, FL
Bought both a Samsung Note and Samsung wireless printer specifically to direct print. Spent many many hours and almost a thousand dollars. The direct print doesn't work and Samsung only provides unusable very generic instructions with no simple direct support from Samsung. The android phone and tablet don't recognize/connect with the printer.
A ZTE phone with WiFi Direct connect feature does make a connection to the Samsung printer but also cannot print. Whereas the Samsung note will not even connect wirelessly to the Samsung printer! Even an IT tech spent two hours and it still doesn't print. These Samsung assholes sell the glitter of the technology but do not supply the necessary instructions to make it reliably operational. Samsung management has to be absolute assholes conmen. Sell a grand idea to the public that doesn't fly in a practical application!

victor cassar
from Balzan, 02
I always use mobile Samsung but I am very disappointed with the E700, the first one after three months it had a defect lcd. After four weeks waiting they replaced the mobile and now after three weeks I found a small crack and now the lcd is not lighting on. At the shop they don't wont to repair. I am very upset. The serial number is 357698065548042 date of purchase 30/12/2015.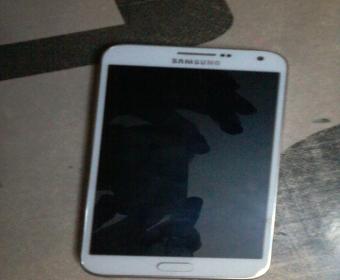 Bernice Lupo
from Franklin Park, IL
Purchased complete kitchen package in 2014. Microwave malfunctioned on Thanksgiving 2015 I was baking sweet potatoes and the vent suddenly turned on..could not shut it off had to unplug the unit. Called Samsung and received an extended warranty number. On Time repair came & replaced some parts. a few days later another problem....a noise every time I used the unit. Another warranty & part replacement . Now the original problem has started again. Call Samsung, constant disconnects. Call On time repair..never a call back. All around service is horrid. Will NEVER purchase another Samsung Appliance again & will NEVER recommend them.

Sherry Ostheimer
from Indianapolis, IN
Dishwasher - purchased 02/2014 first time used 7/2014 we were remodeling kitchen reason not used for 5 months after purchase. 2 people In 70's using dishwasher so it is not abused. On 8/2014 had to replace heating element - Samsung gave us a one time warranty on part but we had to pay $150.00/for service call. On 12/2015 same error occurred "Heater Error". This is ridiculous this was not a low cost dishwasher and is not overused. We are going to replace it with a different manufacturer - never again will I buy a Samsung item. There are things Samsung does well, but building a dishwasher is not a good thing for Samsung! I am only one fish in a big sea, but I do have a loud mouth and will bad-mouth Samsung dishwashers every time I get a chance to everyone I talk to. The model is DW80F600UTS/AA, s/nB00AG9MD610420R.

Karen Jackson
from Cardiff, WLS
I purchased a Samsung Neo in February and it has been taken back twice to Carphone Warehouse with problems. The same problem each time - lines darting from side to side whilst trying to use the camera, not being able to open an app, freezing and phone shutting down even when it is half charged. It was sent away about 6 weeks ago and was wiped clean, I lost irreplaceable photos as I was unable to back it up before it was sent away and now the same thing has happened again. I took it in yesterday and Carphone Warehouse are sending it away again so I am left with an inferior phone over Christmas. I asked for another phone and was told that wasn't possible. Really not happy and seriously thinking I may never buy Samsung products again. This phone has been discontinued and I only bought it in February 2015.

Donna Welbaum
from Dayton, OH
I purchased new Galaxy 6 in February 2015. In June 2015, it quit working and since it was under warranty, Samsung replaced the phone, but they pro-rated my warranty. Today, my phone quit working again. I am very frustrated. The phone has not been dropped or gotten wet. I take very good care of my phone and keep it in a case. I don't know what to do. I love the Galaxy, but I have to have a dependable phone. Please advise.

Matthew Thomas
from Cardiff, WLS
My speaker stopped working properly on my A3 mobile. So I took it into the local store to get it fixed. 5 days latter I received a text telling me that they would not fix it. they then went on to say that I had tampered with the phone as it was missing some sort of tape inside and there were finger prints. I have no where to go they say i have tampered with the phone which is complete rubbish. the burden of proof is on me and I can't prove a thing. I am left with 17 months left on a contract with a phone that doesn't work properly and a multi billion firm just looks the other way.

Stephen Young
from Morganton, NC
My brand new refrigerator that was just purchased had a hole in the back of the ice maker and leaked all over my brand new 3/4 inch hardwood floors and ruined them. I just had them installed at a cost of $10,000. a man came out took pictures of the floor sent them in to the complaint department and verified what had happened and that the refrigerator is garbage. The complaint department called my wife was very rude to her told her we had to pay the $3500.00 cost to get the floor fixed and they would reimburse us. I don't have the money to fix them and then he told us that is tough. When asked to speak with a manager he hung up. I will find the money some how to sue this company for all of the aggravation, rudeness, and damage they have caused. Also Samsung is garbage the complaint department a joke and I will never buy this product again and promise to tell everyone I come in contact with what a terrible company and product they have and not to buy it.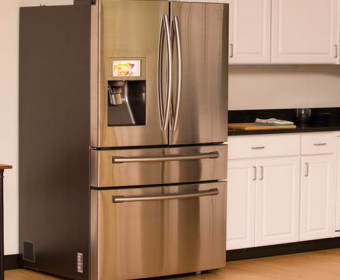 Lynda Rivas
from Clinton, CT
My Samsung dishwasher leaked through floor damaging finished ceiling in basement called repair, spent 2 hrs waiting for answer sent repair out, aggressively pulled dishwasher in/out and while doing so, jammed the wiring and ripped wires. Initially only a hole in dishwasher tube. Waited 3 weeks for second repair to be scheduled. Overall 4 weeks trying to contact Samsung. Each time waiting over 2 hrs on hold. Finally received call for repair and scheduled. 11 MINUTES after I hung up, received an email stating repair was cancelled. Waiting now over 1 hrs on phone trying to find out what happened. This is a horrible disaster. I spent 50 mins talking to Samsung customer service department one time being asked by same representative to repeat my address and name. Said needed to confirm. Service is horrible.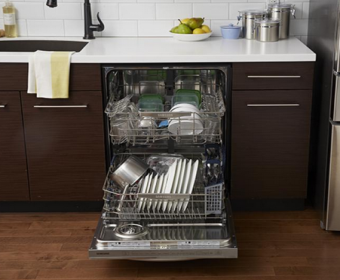 Wendi Straddeck
from Lee's Summit, MO
If I could rate them no stars I would. We bought a Samsung Washer/Dryer. Within the first 3 months the washer stopped spinning. We had to wait a week for the technician, when we told that we had to replace Dampeners, Motor, Tub, Ring, and Motherboard. In other words the whole dang machine had to be rebuilt. I called Samsung as we believe we deserved a new washer, not a rebuilt don't know how long it will last washer. Although total time on hold and with customer service was 3 hours, the customer service rep was borderline cordial, handled our situation with complete non-interest, read responses from a book. Basically we were told under no circumstances did Samsung have any responsibility to step up and bring us a new washer. Their only responsibility is to repair. If the washer was older and had less to be replaced I would agree. This is not the case, nor is it acceptable. They came to do the repair, and something else broke so now we are waiting on another part. Total time of inconvenience being unable to efficiently do laundry in our own home so far, 4 weeks. When asked how they plan to compensate us, "that is not our responsibility either". We also were made aware that they don't recycle any of the metals or parts that are taken from these machines. We are now considering changing our phones and televisions as we have no faith in Samsung as a company. They care not about the individual customer nor do they care about the environment.

Raquel Chandoo
from Arima, ARI
I recentaly bought an samsung S6 phone, about a month ago. ever since i have been having problems with it. first it will not connect to the wifi and then when I topup the phone blank off for an entire weekend. And last but not least the camera was taking out blurry pictures. when i asked for the phone to be replaced you refused. I did not pay $5,400TT for a recondition phone, I paid for a new phone. could you please tell me why you are refusing to change the phone?

I called for update inquiries to s note on galaxy 10.1 since it was not functioning the same as the previous tablet I hadof same model. I was referred to signature service where I was told since no warranty and my issue was software related, I could purchase this service that offered virus protection and mal ware protection, backup service and 24/7 customer support for all devices connected to tablet including network.
After purchasing service protection for $49.00 plus $14.99 per month, the technician did not resolve the issue. I fixed it myself. Then I asked about the virus protection, malware and backup service. How do I get that? I was told that is not part of the service, sorry you were informed incorrectly, the most we can do is offer you two months of free service. Cancelling is not an option. Supervisor said I'm sorry but I will get with the representative that told you that and correct it but we will not refund your money. Even for misrepresentation. I argued that the service conditions I agreed to is not what I am receiving, still no refund. To cancel it will be $75.00.

Mrs Teresa Welch
from Telford, ENG
I contacted Samsung by email on September 14th regarding a Wireless Audio Sound bar. I purchased this item for my husband in November 2014 for my husband who had just undergone an operation for cancer. It's suddenly started sounding all warped and then stopped working. I took it back to the curry's store that I had purchased it from but because I had lost my receipt they where unable to help me. They advised me to contact Samsung with the model number which I did. I had an e-mail back saying that they would contact me shortly. In the meantime my guarantee is running out and I really don't know what to do.

Evelyn A. Tuccitto
from Bellevue, NE
I purchased a Samsung bottom freezer refrigerator and have had nothing but trouble with the ice maker. It took 3 service calls to get it working the first time it stopped making ice. It has stopped making ice every six months or so ever since, will make it for maybe a month then stops again. This has gone on for over three years and frankly I'm darned tired of this. It was an expensive appliance and should work better than that. I'm also tired of having to fill ice cube trays. Even though it is not under warranty I still think Samsung owes me a free repair on this problem. I'm 73 years old and just want what I paid for.
Have feedback for Samsung?
Thanks for your feedback!
Sorry. Please try again later!