American Airlines
American Airlines Complaints Continued... (Page 6)
406+ reviews added so far. Upset? Call American Airlines corporate: 817-863-1234

Syed Niaz
from Oshawa, ON
ISSUING AIRLINE: QATAR AIRWAYS
TICKET NUMBER: ETKT 157 2363716046-47
BOOKING REF: AMADEUS: SPPUCZ, AIRLINE: AA/SRWJKQ
BOOKING REF: AMADEUS: SPPUCZ, AIRLINE: QR/SPPUCZ
Flight Information:
Toronto - Chicago: AA 2947 @ 1506 23DEC2017
Boston – Doha: QR 726 @ 1825 23DEC2017
Doha – Karachi: QR 604 @ 2100 24DEC2017
The flight from Boston to Toronto did not arrive as the weather was as informed not good. My son was flying to Chicago with WestJet @ 15:00 hrs the same day and his flight left on time. I arrived Chicago at 18:02 but due to non availability of the gate the plane was held at the tarmac and flight to Doha left. We were 14 passengers for Qatar airways on this flight. The American Airline flight attendant provide wrong information about transfer desk. Finally after asking few places managed to find the right desk. The behavior of the staff and the Manager at the desk with another passenger was an indication that we were in trouble. American Airline moved me to American Airline flight to London at 20:00hrs and from London to Karachi by PIA with a layover of 8 hrs at the London Airport with no meal coupons or a hotel at London airport.
I reached Karachi but my luggage did not arrive although luggage tag information was provided to the Transfer desk at Chicago airport. PIA staff at Karachi airport were informed but despite of various call they kept on provide wrong information when asked about the luggage. It was the Qatar airways staff who went out of the way to find the luggage and informed me on 29DEC2018 that my luggage has arrived and handed over to PIA for me to collect.
I had to attend marriage of my niece on 24Dec2017 and reception on 26Dec2017. As the luggage did not arrive I had to buy cloth and shoes to wear on the two occasions.

Anthony Combs
from Marshfield, MO
Your crew treated Jen Selter and her sister very rudely and unfairly! How dare you throw a person off your plane after having a 2 hour delay and demanding them to stay seated. When all she was doing was using the overhead bin for a few seconds! I use to love using American Airlines.. but the last few times I have used them, your crews are mostly rude and treat YOUR GUEST as if we are just cattle!
Rememeber! WE CHOOSE YOU to service US. Jen was not rude or beligerante towards your fight crew! So many videos were taken by her and other passengers. Other passengers ALL sided with her and how she was so badly treated!! Shame on your company for not trying to make a 2 hour delay a bit more relaxed. You kick her off of a flight for a 15 to 20 second adjustment of her coat to a overhead bin?!?! Then cause her and her sister embarrassment of a cabin crew yelling at her... then having the pilot come back and continue to ignore the other passengers plea of the Crew being in the wrong! Then having 4 or 5 police officers come onto the plane and FURTHER EMBARRASS Jen and her sister!! SHAME ON YOU ALL!!
Pretty shotty customer treatment on a 2 hour delayed flight!! I will be thinking twice when booking my next flight!
Please fix this unjust action on this mistreated passenger!!
Crews need more training on thinking more clearly on the mindset of long delayed passengers!! You put them in this toxic environment to begin with and then overact over such a small thing. There were other passengers up and going to the restroom... getting comfortable while STILL SITTING on the tarmac not going anywhere should handled differently! I can understand if the flight was starting to move or in taxi to the runway, but to hold up the plane for an additional 20 or 30 minutes dealing with a minor infraction... or for Crew amusement ...for the Airlines fault of holding passengers for 2 hour!??!?

Sandra Chapman, Pamela Thomas, Mary Williams, Betty Malone, Doris Sawyer
from Gallatin, TN
I wanted to write you concerning our recent trip to Mexico. Our first issue was with American Airlines. We were three (3) hours leaving Nashville. First, the workers were late opening the ticket kiosks and counters for us to check our bags. No one used the weather as the reason. Second, we set on the plane two hours. We were told that they had to fix "a loose light on the plane". The pilot said it should take 20 minutes. It took 2 hours. We were hot and thirsty. We missed the connecting flight. We were put on the next flight to Phoenix. This flight took another 4 hours. From there, we landed in Cabo 3 hours later.
Nashville (BNA) - Charlotte (CLT) 13 Jan 05:40AM - 08:23AM American Airlines #887
Charlotte (CLT) - Cabo San Lucas (SJD) 13 Jan 09:55AM - 01:15PM American Airlines #836
Cabo San Lucas (SJD) - Dallas/Ft.Worth (DFW) 18 Jan 03:15PM - 06:54PM American Airlines #1385
Dallas/Ft.Worth (DFW) - Nashville (BNA) 18 Jan 08:55PM - 10:41PM American Airlines #2501
I feel like American owes each of us a refund for the inconsiderate way that treated us on the outgoing flight.

Kenneth Brown
from Ft. Washington, MD
On January 16, 2018 as I boarded my Flight 4529 from DC to Pittsburgh in Group 1 heading towards my seat 2A, I attempted to unload my briefcase into the overhead storage. All were full in First Class where I was seated so I went back into Coach to unload. Once seated I asked flight attendent Ariana (white female with red short hair) for assistance in moving my briefcase closer so that I would not be delayed upon arrival into Pittsburgh. As she continued to close the overheads she simply stated that "they were all full" without making any attempt whatsover to reset and make room for a briefcase she did not even bother to determine the size of. 5 minutes later a passenger seated in 6A, 4 rows behind me, says that he has a bag to be stored. Ariana without hesitation opens up the overhead that she told me minutes ago was full and then opens up others to accommodate his request. I wait until she is about to make room for his bag and then loudly state "I need to understand how is it that for me you would not look to make room for my briefcase but for him you happily and quickly are looking to satisfy his request." At that time the flight attendent from the back of teh plain walked up and smartly tells Ariana to accomodate me since I was there first and had requested prior. I went to the coach section, retrieved my bag and placed it where I had initially asked for Ariana to place my briefcase. I need to know from American Airlines how is it that a Sapphire Level member seated in 2A could be treated so nonchalantly and so receklessly. Ariana actions were total bullshit, lazy unprofessional and racist and yes I am an African American. It won't be tolerated and do not intend to let this blatant act of racial insensitivity performed by your employee go without documentation as I await your response here!!!!

Orlando cortez I arrived
from Brooklyn, NY
re. Spaceflight AA4527 delayed about 2 hr.s. to take of from N.Y, JFK to Washington Reagan on Jan. ,05,2018and caused me to miss my connection to Cincinnati on AA5133 on same date. I advise the flight crew of the need to attend my brothers funeral service. I was advised to fly to Columbus Ohio on AA4698 and take a taxi to Mason Ohio where my hotel is locate and that Mason was only one hour by taxi. I took their advise and flew to Columbus and had to pay the taxi $212.00 for the trip to mason which lasted more than 3hrs. to complete. I can submit the taxi receipt on your request for cab # 937 on United Taxi. I arrived att United Inn Express & Suites about 3a.m.on 1/6/18. For the incorrect instructions of the attendant on the AA4527 flight I need the refund of the taxi fee for $212.00.ref. EWGCPR. Orlando Cortez.

Celestine Shelton
from Akron, OH
On Saturday, December 23, 2017, I took an early 3:25 A.M. LIFT ride in order to take an early flight from CAK to DCA. Flight AA5260 was delayed over two hours due to a reported mechanical issue. After several gate changes and an airplane change we departed CAK @ 8:12 A.M. rather than the scheduled 5:42 A.M. departure time. We arrived at DCA @ 9:12 A.M. rather than the scheduled arrival time of 7:04 A.M. I am a 62 year old disabled veteran with a monthly pension. The additional expense of the early transportation, along with my checked bag could have been preventable if not for such an early flight. I certainly hope it's possible to be compensated by AA for an unfortunate inconvenience the mechanical issue subjected me & others to 12/23/2017. I also hope to have a more favourable experience on my return flight AA5188 scheduled for departure later today @ 5:10 P.M. I have not received a response to my online form suggestion/complaint submitted on or around Saturday, December 23, 2017. I look forward to a response to my email to address my genuine concern expressed. Respectfully, Celestine Shelton. 330-622-1699 #7031671278 2 Baggage claim # AA 79 54 83

Cathleen Creedon
from Phoenix, AZ
I was told after paying $50 for my carry on, that I could not take it on the plane. Everyone I dealt with was rude. I will NEVER fly American Airlines again

Janet Ohnemus
from Trenton, MI
To American Airlines Customer Service,
On September 30, 2017, I was transferred from a United Airlines flight to an American Airlines flight because of a flight cancellation.
I boarded the American Airlines flight and then it was cancelled due to mechanical difficulties.
I spent the entire day and night in the Sacramento California airport and was not able to get home to Detroit Michigan until the next morning!
As a result, I was late getting to work and missed an important meeting. And, I arrived stressed and exhausted after my upsetting travels.
The reason for my trip was to be with my Mother who is battling Cancer and was receiving a chemotherapy infusion treatment..
I would appreciate receiving a refund for my return ticket from Sacramento to Detroit. Thank You!
Janet Warda (734)-255-6578 // 22008 Provincial Street Woodhaven, Michigan 48183

Al Santini
from Geneva, IL
The flight and service were excellent! Beautiful new plane. My complaint stems from being forced to sit next to a huge person in the aisle seat. I consider myself and my wife to be of average size. We fit well in the seats. I put the arm rest down between myself and Mr. Huge. He objected a bit since his extremely large butt was now forced to conform. I had to keep the arm rest between my wife and I up and lean into her seat for the entire trip from RSW to ORD. By the time I got to ORD, my back was killing me.
This is not fair! I know he paid for a seat but so did I. There has to be something as an airline that you can do to accommodate everyone. Someone who tips the scales easily at 350 lbs should not be allowed to buy a standard seat. He needs to be in First Class, or buy 2 seats.
I am an Advantage member, flying a few times a year for business (V1232V4) and a few times for pleasure. We have a reservation for Dec. 29th to fly back to RSW (Flight 1267 at 12:05 PM). I assure you if I have another behemoth next to me it will be my last American flight!

Dianne Sager
from Kapolei, HI
I paid additional for exit row seating for my husband and myself to have more leg room and co,fort. However the seats we received were 13 D and 13 E on our flight home from Charlotte NC to Honolulu on October 28th and also,ashamed problem with seat for my husband from Honolulu to Charlotte on October 20th. These seats were smaller than any sea I've ever been in. No leg room or extra space whatsoever.m I do not believe we should be charged the additional a,punt that we were charged. D would respectfully request a refund for those fees. The flight home was Aa 694 on the 28th and the flight on the 20th was 433 the seat 24C. Thank you for your help

Charlie Flagg
from Chagrin Falls, OH
October 31, 2017
Charles W. Flagg
64 Owen Brown St.
Hudson, Ohio 44236
American Airlines:
My recent trip to Dallas from CAK through Charlotte was fraught with difficulties and inconvenience that you should be aware of:
AA 5245 took me to Tulsa on Tuesday 24Oct leaving the gate "late" and putting me in Tulsa with too little time to make my connection to Tulsa. Knowing this, AA held my bags for the 6:45 flight to Tulsa without knowing the 2:25 Charlotte-Tulsa flight, also late was able to get me to my destination…without bags. I was forced to return to the Tulsa airport late at night to retrieve it.
AA496 Dallas to CAK through Charlotte did not leave on time due to a "maintenance problem" we were preparing to leave the gate. Arriving in Charlotte "late" the gate was blocked by a another plane with "maintenance problems".
AA5134 Charlotte to CAK actually arrived "early" prior to 7:00 p.m. While waiting for luggage at the CAK carrousel for forty minutes another arrival came for their bags before ours…when an attendant at approximately 7:45 p.m. informed our group that: "the baggage bay doors were stuck, luggage could not be retrieved…."
Really?
My bag was delivered Sunday October 29th at approximately 3:00 p.m.
You will please note that each leg of my journey was affected by timing and service issues that should not be tolerated; leaving me completely dissatisfied with your airline…given a choice, I'll choose another.
Thank you,
Charlie Flagg

Martha Townsend
from Dover, NH
I had a horrible experience at Dulles/Reagan Airport in DC. Flew from Boston, MA where I had a connecting flight to Knoxville, TN, on Oct. 11, 2017. Asked a TSA agent if we were in the right terminal to catch our next plane which was gate 35X and she said, yes. No one told us we had to change terminals by riding a bus. There were no signs anywhere and no indication on our tickets! So, 3 of us missed the connection and had to spend 7 hours in the airport waiting for the next plane to Knoxville! It was horrible!!! Why is there not signs or information to guide you to Gate 35X? We lost a whole day, sitting in the airport! Went online to social media and everyone joined the party to slam American Airlines for not dealing with this problem. Tons of people contacted us to say they had also missed their plane in Dulles. Do you guys think we should KNOW we need to switch terminals? I think you should do something to make this up to us. You are responsible for 3 people missing an entire day by sitting in an airport! It was the worst experience I have ever had flying. I think you should give me a discounted ticked to make up for ruining my day. Please make a change at the airport and direct people to their "hidden" gate.

Anne G Grindle
from Dayton, TN
On October 7, 2017 my traveling companion (Sue Lytle) and I arrived in Lima Peru, after flying there on Latam Airlines flight 2068 from Cusco Peru. Our original booked flight was American Airlines flight 7694 operated by Latam, but due to problems caused by Latam we did not arrive on that flight. We arrived at 11:10 pm, with our connecting flight (AA 988) scheduled to leave at 11:54 pm. There was no one at the AA ticket counter or baggage check. Our cell phones did not work in Peru, so we could not generate electronic boarding passes. We did not know that the American Airlines ticket counter and baggage check closed one hour before the last flight leaves for the night, although we were later informed of this. We grabbed our luggage and went upstairs to speak with someone in the American Airlines office, but no one was there to help us. We were quite frustrated that we were going to miss our connecting flight!
A Latam attendant told us that the American Airlines ticket counter would reopen at 3:45 am. We opened up our sleeping bags and laid down in front of the AA ticket counter. After little sleep, AA opened up and we said we needed help getting back to the USA and told what happened. They sent us to the Latam counter for help. We hauled our luggage back and forth speaking with people at both airlines with no resolution to our dilemma. Finally, American Airlines said we would have to rebook, at a fee of $300 each, in order to get home. There was some hope that we might get a morning flight to Miami and then on to Atlanta, instead of our destination of Nashville, but by then, the Miami flight was full . Desperate to get home, we charged the American Airlines booking fee to Sue's credit card. Now, we were booked for an Oct. 8, 11:54 pm flight (988) to Dallas Fort Worth. We spent a grueling 24 hours in the Lima airport waiting. During this time, we spoke with Latam agent Ursula Olorregui who told us we should not have been charged for rebooking since missing the flight was not our fault. She advised us to file a complaint/claim.
We are requesting a refund of the $300 rebooking fee for each passenger, Sue Lytle and Anne Grindle. The record locator number for our trip was CKCREB. We have also filed a complaint/claim with Latam and disputed the charge on Sue Lytle's credit card. Your speedy attention to this disappointing situation would be greatly appreciated.

Charles brown
from Dallas, TX
I flew with u a month ago set in airport for 14 hours lost 500 pay from work now I am setting on a plane in Texas with no pilots wtf I will lose 500 again I can't say I will never fly with aa again because all airlines are the same where did custermer service go

Robert C. McEntee
from Jewett, TX
I was flying out of Shreveport, LA.(shv) on Monday, labor day, Sept. 4, 2017. My flight was suppose to be a direct flight to Charlotte, NC at 7:30 am. The plane was there from the night before. We boarded the plane, about 45 people. No sooner did we get our seat belts on and they told us we needed to deplane due to a mechanical issue, which they knew about all night long. I personally feel that was bull, they only had 45 people on the flight so it wasn't profitable for them to fly out. I was then rebooked onto a flight to Dallas at 10:30. My original destination was Raleigh, NC. We boarded that plane, a full flight, only to be deplaned again for hydraulic leak. This flight was suppose to leave at 12:30. They did arrange another plane for us but that plane wasn't leaving till 3:30. We boarded the plane only to sit on a hot plane for 1 and half hours. They had said we were free to get up and walk around and even leave the plane, but no guarantee of reboarding the plane. They said if you leave take all your belongings. Needless to say that flight did take off at 5:10 not 3:30. They were so generous as to serve us water and a cookie. My original itinery had me getting to Raleigh at 12:15 PM, I did not get there till 9:00 pm. This was my 2nd time flying American. My first time was not as bad but did have a problem. Back in May I was flying from Shreveport to Syracuse, NY. As had a carry on with me. When I went to board the plane they told me I had to check the bag. The incompetent clerk sent my bag to the connecting flight in Dallas not straight through to Syracuse. Needless to say I got to Dallas and had to leave the terminal and go to baggage claim and then proceed back through TSA check point. My overall experience with American Airlines is you are the worst airline around. I will never fly American again. In Shreveport we don't have many choices but the big 3, but I will definitely switch back to Delta anytime. Due to this problem on the Sept. 4th flight, I missed a welcome party at the function I was going to Raleigh for. I can understand having to deplane maybe once but certainly not twice and the have a long delay on the third plane. Thank you, Robert C McEntee, phone # 716-984-3636

Kegeia Reed
from Atlanta, GA
On 9/16/2017 around 5:50pm my family was traveling from Chicago to Atlanta in security checkout location 7a when we encountered a TSA officer which was very rude and unprofessional representing TSA also American Airlines in a very distasteful way. We had a baby bag with milk inside, I do understand the necessary process to undergo in order to secure everyone including my family. As we patiently waited 20 min for the bag to be picked up and checked thoroughly after we cleared a young lady ( TSO Taylor) made the statement " when will y'all realize we don't care about your flight" my daughter and I were offended we placed no rush on anyone we were actually there 2 hours early as instructed, we asked the young lady for her name she refused becoming defensive and a bit belligerent with disregard for other AA customers. we then found an onsite supervisor who was very helpful and apologized for her conduct then gave us her name which is TSO Taylor. Ms. Taylors conduct was very unprofessional and she not only represents ,American Airline and the Airline industry in a whole.

Rita Morrow
from Chatsworth, CA
I purchased an American Airlines ticket using rewards miles for my 17 year old grandson, Preston Corneau-Morrow. Preston traveled from Fayetteville , North Carolina to Los Angeles International Airport (LAX) on August 19, 2017. Preston was supposed to return to Fayetteville on September 9 but, due to a family situation, he needed to go to Knoxville. This necessity became apparent approximately 3 days prior to his scheduled departure.
I telephoned American Airlines and the representative told me that she could make the change and that the "number of points were the same" so it would be an even exchange. I would not have to pay any additional points. Several days after he flew, I looked back at Preston's original reservation because I was trying to understand why he was charged $25 to check a bag. When I looked at the original reservation, I saw that I was charged 20,000 miles for that flight. The flight to Knoxville was listed at 12,500 miles at the time of booking. This was clearly not an even exchange to me so I called American Airlines in an attempt to get a refund on my miles. The representative did not give me a reasonable explanation for not being able to refund my 7,500 miles nor did the supervisor I asked to speak with.
I am confident that if the situation were reversed and the original flight cost 12,500 miles and the second flight cost 20,000, I certainly would have been assessed the extra 7,500 miles. I would have understood and willingly paid the additional miles.
I also asked the representative about the $25 fee for Preston's checked bag. She said that he was assessed that charge because the charge was made on my husband's account. The baggage fee is waived only when he accompanies other customers on the same flight. We have been American Airlines Advantage members for over 25 years. I was never aware of this rule. I have flown both with and without my husband and have never been charged a baggage fee. Admittedly, in the past 3-4 years it has been more difficult for me to transact the business of booking flights and negotiating your website because the account is in his name. My husband and I tried to have the account changed to both our names but we denied that luxury. This is in spite of the fact that we both use an American Airlines Visa with the same account number and an American Airlines MasterCard with the same account number.
I am asking that the excess and unfair charge of 7,500 miles be reinstated in my account.
I am asking that you direct where I can see, in writing, that there is a baggage fee for customers who travel independent of the account holder.
I am asking that American Airlines add my name to the account so I am able to avoid past pitfalls and can continue to enjoy our long-standing relationship with American Airlines.

Anita Wheat
from Douglasville, GA
My flight on Saturday was cancelled without notice. I missed my son's first college game and feel like I was robbed of something I will never get back. Customer service was the rudest I have ever experienced in my life. No help no compensation, Nothing. I'm speaking to an attorney. They should not be able to do this to people. My tickets were over $1,000. I and my family are devastated!! 5 standby flights and Nothing still.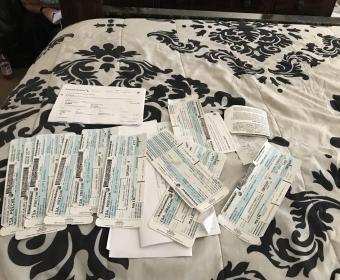 Raymond Martini
from Orange, TX
My wife and I had reservations to fly round trip from Houston, TX, to Providence, R.I., on 9/14/17, on a combination of AA and Delta. Because our house was flooded by Hurricane Harvey, we had to cancel our trip. I spoke to Travelocity, in some foreign country, and was informed that there is no refund, even in the wake of this national disaster, but that AA would give us a credit for up to one year. However, there would be an additional $200 fee, per person, per flight, plus any fair increase.
People in S.E. Texas will be suffering through this killer storm and many will not be able to travel, and you not only refuse to refund any money, but you are assessing any additional fee on top of this.
Are you serious,
Outrageous.
Ray Martini
Orange, TX
409-883-2005

Faith Crawford
from Anacortes, WA
On August 24th I Had A Flight Leaving Ontario Ca To Seattle Washington When I Got There I Used A Machine To Get Boarding Pass And pay For Two Small Bags That Needed To Be Checked The Machine Was Not Working Like It Should The Lady At The Ticket Counter Came Over And we Explained That We Pushed The Buttons For Two Small Bags At 30 Dollars Each We Asked Her If The Machine Took The Payment Off My Debit Card And She Told Us No No No And That Was Not True She Said She Could Help Me At The Ticket Counter She Charged Me 50 Dollars Then For The Two Little Bags I Would Like A Full Refund For The Additional 59 Dollars That Was Charged On my Card I Have Already Put In Claims For A Refund And It Says Still Pending The Lady At Ontario Ca Airport Lied And There Was No Excuse For That At All Please Respond To My Claims Soon My Ticket0012145323389 My Daughters Is0012145323390 Thank You The PRN Code Is UNQVKF

Faith Crawford
from Anacortes, WA
August The 24th I Had A Flight From Ontario Ca To Seattle Wa I Used The Machine To Get Boarding Pass And Pay For Two Small Bags That Needed To Be Checked The Machine Quit Working Before It Did It Charged My Debit Card 59 Dollars For The Bags The Lady At The Ticket Counter Came Over And Said She Would Help Me I Asked Her If The Machine Charged The 59 Dollars And She Told Me No That It Did not I Asked Her Again She Said No No When I Got Home My Bank Statement Said That I Was Charged 59 Dollars And 50 Dollars So I Was Charged 109 Dollars For Two Small Bags I Would Like A Full Refund Of 59 Dollars Back As Soon As You Can Do It Thank You Faith Crawford

Sophia Scott
from Woodbridge, VA
I purchase a ticket online with one of your representatives and paid additional $30.00 to ensure that my husband seating would be correct; all was great going to San Diego, however on the longest leg of the trip coming back from San Diego to Philadelphia. My husband who is 6ft. 3in. tall and was placed in a middle seat. I tried several times to get this corrected before boarding but each attendant suggested that I wait and speak to the agent at the gate. Once we got to the gate, they informed us there was nothing that they could do because all seats were full. This information was false, as well. I called the 800 number and they stated that they had one seat remaining, but because the agent at the gate had checked him in, she would not be able to change the seating. I am requesting a full return for my return seat or a round trip ticket. HERE IS THE RECORD LOCATOR NO: ZZ1QBU. I can be reached at 703-489-6991.

Penny Grizzard
from Emporia, VA
My husband and I experienced a problem going back home to Charlotte from St. Martin on August 12th. The check in machines were down and there was no one around to help get our tickets to go back home. We asked for help at the American Airlines service desk and she said that she couldn't leave here post. We arrived in plenty of time to catch the flight. We didn't have any bags to check since we traveled with only a backpack. We finally got in a line with others with checked baggage hoping that someone around would help us. While in that line the check in machines finally came back on so I got in that line to get our ticket. Others in line with us got the same black and white ticket out of the machine indicating that we should see an attendant so we went back to the service desk where the lady wouldn't help us the first time. She indicated that if we wanted to go home we would have to pay 150.00 more and catch the next flight back to Charlotte. We really didn't have the extra money and had to put it on our credit card but wanted to get home. We had no other choice. Yes,, there were people employed during that time but they were all downstairs at the boarding desk laughing about a shoe that was left on a plane. No one was upstairs to help us and we had plenty of time to get on our flight. I have tried to talk with Alicia Rande but she won't call me back after we got cut off on Friday. My next step will be in written form or with a call to Doug Parker to explain the situation. This is poor business and customer relations. This is a big matter to me and I don't expect to pay for something that is not my fault. My first correspondence back was an email that didn't have anything to do with my trip. It was a form letter. This shouldn't be the way you treat paying customers. We paid money for our trip and didn't use frequent flyer miles or credit card miles.

STANLEY M AND ROBERTA LEDERMAN
from Los Angeles, CA
ON 8/27/2017 WE HAD TICKETS ON AA TO FLY FROM ROME TO LOS ANGELES VIA DALLAS. AT THE ROME AIRPORT WHEN WE CHECKED IN WE WERE TOLD THAT WE WOULD HAVE TO FLY TO LOS ANGELES TO VIA CHARLOTTE. WHEN WE GOT TO CHARLOTTE ABOUT 1 AND 1HALF HOURS LATE FROM ROME AND RAN HUNDREDS OF YARDS TO A DISTANT TERMINAL THE PLANE HAD NOT YET TAKEN OFF BUT WE WERE DENIED BOARDING (BOARDING TIME WAS 5:20 AND WE GOT THERE AT 5:12). THE NEXT PLANE TO LOS ANGELES WAS SCHEDULED FOR 8:00 PM BUT DID NOT LEAVE UNTIL AFTER 9:30pm DUE TO BEING ONE STEWARD SHORT. THE ORIGINAL FLIGHT TO LOS ANGELES ON OUR ORGINAL TICKET WAS SUPPOSED BE 6:55 PM AND WE ARRI VE AFTER 11:20pm (OVER A 4 HOUR DELAY). WE HAD PAID FOR A BUSINESS CLASS TICKET AND WERE PUT INTO ECONOMY CLASS. WE OUR ENTITLED TO A REFUND BECAUSE WE HAD PAID FOR BUSNIESS CLASS. ALSO OUR LUGGAGE (3 PIECES) ARRIVED IN LOS ANGELES AT DIFFERENT TIMES AND AT DIFFERENT TERMINALS AND IT TOOK ABOUT TWO HOURS AT THE AIRPORT TO FIND THEM.
OUR NAMES ARE STANLEY AND ROBERTA LEDERMAN AND I CAN BE REACHED AT 310-780-1650.

Robert McCrary
from Greer, SC
I was booked on flight from Greenville,SC to Seattle,WA via Charlotte (Flights AA 5117 and 443 on August 26th, 2017). When I got to the main passenger ticketing area, there weren't many people there, and I was called up quickly. I was told to use the computer screen, but was unable to find the number required from the paperwork given me by Clemson University. When I asked the attendant to help me, she said " I don't really like reading", and stood there. The other woman behind the counter laughed. It was left to another customer to help me, and she determined that I hadn't been given the complete paperwork. Eventually they found me, and when handed my ticket, I asked the gate number. No answer. I did not have my glasses with me (they saw a case, but it was empty - the glasses were way in the bottom of my carry on), so I squinted and asked if it was 13A. One woman said "Oh Lord.....he thinks it's 13A," and they laughed. They asked me to look again, and after another wrong guess on my part (met with further condescending laughter), when I got it right, I got mock applause. One of them then said "I'll help you out sweetheart", and proceeded to circle the gate number several times. Seething, I then asked if the escalator was to my left, and was told "Oh, no....I'm not helping you with that kind of life changing decision!". When I left, they practically collapsed laughing.
I have never been treated like this by an airline. I was humiliated, and the butt of an extended joke. I travel often for Clemson, and generally take another carrier, but I was asked to take American this time because of a slight difference in price. You can be absolutely certain that the travel booking group at the University will get this report, in even more detail than I have given you. I am outraged.
As I write this, less 20 minutes has elapsed. Whoever was at the desk at 11:00 are the ones responsible - there were no other employees visible.
Robert McCrary
Environmental Compliance Officer
Clemson University

Eileen R Rubino
from Traverse City, MI
Fight from Las Vegas to Chicago on to Traverse City Mi was poorly handled by American airline. Costing us 8 hours of wasted time, $60 in additional costs and missed activities at our final destination. Flight 2562 from Las Vegas to Traverse City touched down early on the runway at O'Hare airport. We were told by the captain, twice, that we would get to the gate early. However, due to excess traffic we were left in the "airplane parking lot" for a length of time. We circled into the gate area only to go back to the parking lot.
Now instead of an early arrival we arrived at our gate late. These things happen, however, here is the complaint. Instead of being courteous and allowing those passengers with connecting flights to exit the airplane first our exit took 10 precious minutes. Then when we exited and asked the agent what gate we were to go to she did not call ahead to tell them that we were on our way or even tell us the distance to our next gate. We went from K1 to G 18, the farthest gate in the American airline terminal! We were 5 minutes late.
Doors were closed and we were rebooked on a flight instead of 1:15 pm flight 3576 we were to leave at 9:50 pm on flight 3303! So we had to eat lunch, dinner and get a taxi home! Our ride at 3:15 pm was not able to pick us up at midnight. The personnel were somewhat rude and not helpful. We would hope to be reimbursed our excess expenditures of $60. Otherwise I will find it hard to fly or recommend this airline to others.

Carol E. Crawford
from Greensboro, NC
Charging extra money for seats on flights is a bad practice. No other airlines that I have dealt with charges extra for selecting seats online or charges if you talk to a representative and are charged $50 per seat. I forgot that you charge for seats and that seems to be only since my last flight so I forgot on this flight this week. I will do my best never to choose AA again.

Jerald Falabella
from Costa Mesa, CA
I flew on AA 135 from London to LAX on Aug. 29th. (ticket code:1 001 2379856301 4). The flight attendants went through the plane delivering the "special request vegetarian meals". Next, they delivered meals to everyone else. When they got to me, the chicken meal was all gone and I was stuck with a vegetarian meal that I did not request or want. It was a pile of overcooked spinach and rice with a tiny bit of veg. sauce to one side of the rice. I left it and ate the tiny salad and roll. This was not up to American Airlines food quality that I am use to.
I feel American Airlines corporate office owes me some kind of reimbursement. At least a meal voucher for a domestic flight with no expiration date. I have been a loyal Airlines customer and even have the AA Citi Advantage credit card.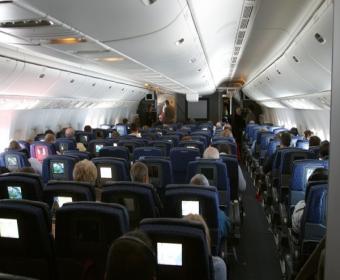 Cynthia Gallatin
from Huntsville, TX
My daughter was on a flight on Thursday 9/15/2016 from Nashville, TN to Houston, TX with a stop in Dallas, TX. Her flight number was 2259 & 2368. Her flight was late taking off from Nashville due to weather in Dallas. Upon landing in Dallas she was told by her flight attendant that she would be fine, her connecting flight was still at the gate. Upon departing the plane she asked an American Airlines employee to please radio the gate and let them know she was on her way, again she was told not to worry her flight was still at the gate, which it was. Upon reaching the gate my daughter was told that they didn't think she was going to make it so they had given her seat to someone else.
At this time the gate was not closed and people were still boarding. This was the last flight out of Dallas to Houston! My daughter was told she would have to spend the night in the Dallas airport until the morning flight. I am outraged by this, my daughter had a seat assigned to her and it should not have been given to someone else, I paid for that seat, it was hers! The attendant working that gate was rude to her to the point where she was crying. This was our first time flying AA and it will definitely be our last! That your company would expect a young girl to spend the night in an airport is appalling.
Thankfully my husband and I were able to drive the 3 hours there and back to pick up our daughter because we did not feel she was safe or being looked after by anyone in your company. I sincerely hope you change the way you do things so someone else's daughter doesn't have to go through this. I am sure this complaint will fall on deaf ears but I feel better!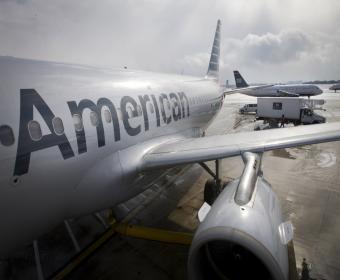 Marisol Berumen
from Washington, DC
On August 19, 2016, my family of four were sitting on flight 253 (Confirmation #HUROKR) to Hawaii, Maui in LAX for 3 hours unable to take off because the plane had a mechanical problem and was able to take off on time. We sat in the plane unable to get something to eat. We were told several times from the pilot that he did not have the authority to let us leave and had no exact time when our plane would take off to Hawaii. It was miserable not being able to get food. We did not get offer water or even alone snacks.
A lunch from American Airlines would have been the appropriate thing to do for a full plane. My family and I would like to request a minimal check to take the family to a nice lunch. Maybe a check of $150.00 dollars to cover the suffering and waiting. We paid a total of $3,500 dollars on tickets round trip for 5 people we deserve some type of compensation from American Airlines. Please contact for additional information if needed.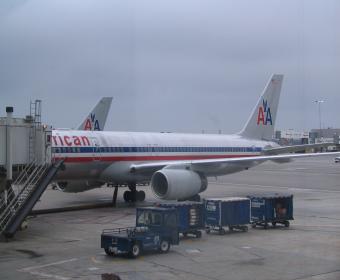 Flo Paterno
from Delray Beach, FL
I am not a person who normally complains because life is just too short, however this should be brought to your attention. This is in reference to a recent flight #AA1463 I took from Chicago O'Hare to Ft. Lauderdale on August 11th. I understand that the plane is going to be warm until we take off but this flight was unbearable for the first 20 minutes. The air was barely coming thru the vents; lots of people were complaining. They apologize and asked us to open the vents all the way however the air was barely coming thru. I took the first flight out so it should have not been this warm. My flight going to Chicago was in the morning and was nowhere as warm as this one and the vents were fine.
The biggest complaint I have is about 1 hour into the flight, I had gotten very congested and did not know why to find out there was a dog on board directly across from me. They kept him in a bag until the very end and that's when I saw the dog. I am highly allergic to dogs. I was not aware that passengers can bring animal's on board unless they were service pets. So the next time I fly with American I will inquire if any pets are around me. This was the worst flight I have ever taken, very uncomfortable and I suffered terrible breathing for the remainder of the flight. Had I known there was a dog that close to me I would have changed my seat. I hope you take this into consideration because if pets are brought on board, you really need to notify passengers or find out if anyone has allergies. You don't have peanuts on board anymore because of people with allergies and to me this is the same concept.

Arthur Carrera
from Redwood City, CA
I booked a flight for Christmas at 487.70 Total. The confirming email was very late--I never checked it. I didn't realize it was wrong until I received the pre-flight check-in notification one week after I booked the flight for Christmas. The dates were 10 days apart. The flight the reservation system booked for me was one week later for a short 2 day flight. I booked the car rental from the AA website that populated the dates automatically to match the flight days correctly for Christmas. I have the confirming email for the car rental. I explained this but All I got was "the system say's you booked the two day flight at that price one week before the flight". There are no deals that good for a flight one week before for two days at that distance but it fell on deaf ears.
There is no way that I mistakenly booked a flight for August for 2 days at that price instead of a December, January flight. The computer is always right even when basic logic is overwhelming and crystal clear. So now of course there are no flights at that price when I know they were available. Something happened and I'm very disappointed and hurt by the complete disregard for the facts.

Patricia Beirute
from Garland, TX
Here's a complaint. 6 weeks ago Gail and I were heading for Maui when American Airlines cancelled our flight out of Dallas. The next day we flew out, but this time they put us in Economy instead of the $1033 more we had paid for first class. Here's the thing: Despite 3 emails and the travel agent's efforts, they have not refunded us that money or even answered us. For a retired teacher and a teacher's aide, $1033 is a lot of money. If you can, avoid AA. They are always late, frequently cancelled and darned hard to get them to pay up on refunds. American Airlines just plain stinks!

Dawn Zigler
from Decatur, IL
I flew with my daughter and family to the Cayman Island on July 30th and returned on August 8th. The flight there was great . they were there with a wheel chair each time we got off the planes. But on the way back it was totally different. I had asked have a wheel chair when we landed in Charlotte NC and St Louis but that did not happen. I have lower back issue and can't walk that far. I was really disappointed because it left me in a lot of pain.

Melanie Jackson
from Lady Lake, FL
When I purchased my tickets, because I am disabled, I asked for a seat closer to the front because I'm on crutches. I was told I could not be helped at that time, but someone from the disability area would call me a few days before the flight to help with better seats. No one called and when I called, I was only offered seats in the middle or a few rows back. I asked if I fall trying to maneuver what will you people say. I could have gotten better seats but AA dropped the ball. When I asked if I could change my flight, I was told yes, but I would have to purchase a new ticket.
Even though AA didn't help, the offered to carry me back to my seat in a wheel chair, which I find so humiliating. Of course the seats in the front were available tto purchase, but I could not be accommodated. Instead of telling me I would have to pay for another flight, you already have my money, so there's nothing I can do. I should at least be offered a seat that is for purchase, but of course not. I ended up buying one on my own to try to help. But why did I have to buy it, if it was available. This is horrible how you treat those of us with disabilities, even when I tried to get a better seat earlier, but I was told I would have to wait--wait to be mistreated.

Camille Cheers
from Fort Worth, TX
I was traveling on American Airlines on Wednesday July 6th 2016. I arrived at the Dallas Fort Worth airport at 12:45pm traveling on flight #463 to Charlotte, North Carolina which was suppose to leave at 2:32pm but was delayed to 2:55pm. That really didn't bother me much but my return flight to Dallas Fort Worth is where it all started. I was returning on Sunday July 10th on flight #721 when it all started to unravel. I arrived at the Douglas Airport in Charlotte, NC at 4:00 pm for my flight back to DFW flight #721 leaving at 5:40pm.
I boarded the airplane at 5:25 which was suppose to depart at 5:40 but that did not happen. The captain came on the loud speaker at about 5:35 letting us know that we were waiting on passengers from an international flight to arrive to this flight. I had no problem with that thinking that it would be about 15 or 20 minutes, which it was. They arrived got situated and now I'm thinking ok now were going to be on our way. Now at this point it has been about an hour the captain comes on again and says he is waiting for numbers from the dispatcher to take off. Apparently he never received the numbers until 7:00 because we still haven't left yet. At this point I am very irritated seating on this plane all this time with no water offered to me by the staff. I guess he finally gets the numbers to take off and the time now is 7:15.
I travel Amercian Airlines paying the the higher price which I don't mind because I like to get where I'm going on time. I am an AAdvantage customer and this delay has really annoyed me to the point that I am writing this letter. If I wanted to be inconvenienced like I was I would have flown with Spirit Airlines. I feel at this point I need to be compensated some kind of way. Thank you, Camille Cheers

How does American Airlines not have a protocol with flights that are delayed and cancelled and get re-booked the next day. My 18 year old daughter and 19 year old friend got stranded in Orlando with no assistance from any American airline agent. How does this happen?

Arrived 3 hours early, checked in, terminal belt went down. Was sent to a new terminal, made to stand in two more lines just to be told they could not help us. When we finally got to someone and we were advised that the bags would not make it and we would be rescheduled for departure the next day. Meaning I lose on time, paid time off work, the money I spent for tonight's hotel, and the activity scheduled bc it has a 24 hour cancellation policy. This is completely unacceptable! I will wait for a response to this complaint.

John Bourgeois
from Raleigh, NC
My Letter to VP of Flight Operations: "Hi Mr. Stone, Thank you for accepting my request. On Sunday June 12 I was scheduled to fly out of DFW to RDU at 6:30 PM. DFW had canceled several flights to to sever weather. I understand that, but what happened afterwards has left me wondering if I should book future flights with AA. After arriving in DFW , I immediately located a boarding agent and requested a seat on the next flight to RDU. She took my ID an issues me a boarding pass. I was a little surprised but didn't think much of it. After boarding the plane I was informed that there was a mistake and I was issued the wrong boarding pass. It had another passenger's name on it. I was asked to leave the plane and I politely told them that I was not leaving the flight because it was American's mistake.
The captain said "Well we can do this the easy way or the hard way, but you are exiting this plane". What upset me most was that they allowed several stand by passengers to stay on the flight and did not ask any of them to leave. It was obvious that the flight was overbooked because there were 2 other gentlemen that were asked to leave along with myself. When I asked for compensation for a room, or an upgrade to first class on the next flight, I was told no because it was due to DFW ATC stopping flights for 4 hours. I have had other issues with American in the past, IE, Flight delays and changing gates.
At a time when oil prices are low and the Airlines are recording record profits, i cannot understand why AA was not willing to comp the Motel room and cab fair. I would like to respectfully request a full refund of my ticket plus compensation of $200 for the motel room and cab fare.Please let me know if AA can accommodate my request. Thanks." This is the response I received from the VP of Flight Operations: "Sir: I am away from my office at this time, but to ensure your concerns are reviewed, I would like to suggest that you contact customer relations via AA.COM. I work on the flight operations side of the business and customer relations is better suited to investigate your concerns." Unbelievable, blown off by the VP.

Doris Richrdson-Mason
from Garland, TX
I have flown on AA for he last twenty years. June 12th 2016 we experienced bad weather this is no ones fault. However, Sitting on the runway for approximately 2 hours inflamed my Fibromyalgia causing me sever nerve pain, my medication was left on the plane and I didn't get it until the next day June 13th around 11:00. No one seemed to care about my pain and discomfort except for Mr. Duke a kind and caring agent working the night of June 12th. I am extremely disappointed in the poor service, lack of communication and organization between employees throughout AA and the poor attitudes of most of the employees.

Patrica King
from Chesapeake, VA
I had a flight scheduled to leave Norfolk, Virginia, on June 3, 2016, at 11:40. The flight number was 5427. The flight was delayed for 2 hours as we sat on the runway. We missed the connecting flight because of the delay and the next flight was scheduled to leave 3 hours later. After sitting in the airport for the 3 hours, the next plane, flight number 2073, was once again delayed for another 2 hours. Once again we ended up sitting on the runway for 2 hours. I arrived in New York after 9:00pm. I had tickets to a Broadway play, which I missed.
The ticket to "Shuffle Along", cost me $169.00. It started at 8:00pm. When I called customer service from the airport, I was offered $50.00 as compensation and was told that there is no reimbursement for weather related delays. There were no weather delays. The weather was beautiful up and down the entire east coast. This was my first and last time flying American Airlines and I want justice from this airline. My weekend trip became a one day trip and I wasted much valuable time and money. There were no apologies made and no reasonable accommodations. There is no live person to talk to about this horrendous airline!

Robert Balletto
from New York, NY
I complained but received no action other than your receipt of my complaint. You have all the details. I paid for first class accommodations and was told that they could give me a simple egg omelet for my breakfast because they didn't have enough. They said I ad to have pancakes or nothing and that I should complain about this cost saving move. How is it possible to not get anything for breakfast on a first class international flight - March 15, 2016 from San Jose Costa Rica to Miami flight Aa1204, seat 4B.

Ann Giguere
from Grain Valley, MO
I called AA on 3/27/16 to ask a question about my passport after I tried to check in on-line and was unsuccessful. While I was on the line with the agent I asked, no less than three times, whether or not the first bag was free on an international flight. I pointed out that I was flying from Missouri in the US to Mexico. I was told that the first bag would be free each of the three times I asked. I repeatedly asked, "Are you sure?" I pointed out that the website made it look like there may be a charge, but it stated that there were exceptions. Over and over she told me that the first bag would be free. When we arrived at the airport we were charged! So, there went a chunk of our vacation spending money! AA needs to better train the people that answer the phone. One person says one thing and another says something different!
Flight #362 was to depart from MCI at 9:29 am on Sunday March 27th. The flight was initially delayed due to the need to de-ice the plane. When that was completed the plane taxied to the runway to take off. At that point we would have made our connection in DFW for Flight #1256 to Cozumel. But, Flight 362 did not take off because the "Stall Light" would not turn off, a mechanical failure. So, we had to return to a gate until the problem was solved. We finally took off from Kansas City so late we missed our connection in DFW to get to Cozumel. There were no more flights that day from DFW to Cozumel. Since we had already pre paid our accommodations in Cozumel at Grand Park Royal Resort, and did not want to spend the night sitting in a chair at DFW, we got on an AA flight to Cancun. After arriving in Cancun we had to pay to fly to Cozumel at the price of $55.00 each. There goes another chunk of our vacation spending money!
When we arrived in DFW from MCI we discovered that Jane's luggage was lost. We were told that it made it to Cozumel. We pointed out that that was impossible because the flight we missed to Cozumel was the last of the day and her luggage could not possibly have been on it because it was in the air with us on delayed flight 362! We waited for the next flight from MCI to DFW to arrive and her luggage was not on that one either! We went on to Cozumel without it.
Jane had to sleep in the clothes she wore all day Sunday and then she had to wear them all day Monday after sleeping in them. We were unable to enjoy the resort all day our first day because she only had the clothes on her back. She had no swim suit or sun screen or even a pair of shorts. She wore a long skirt on the plane! Jane called AA Monday morning was told her suitcase was still in Dallas! She did not get it until 10:35 pm on Monday after checking it at MCI at 8:30 am Sunday morning! That is 2 days to get luggage from MCI to Cozumel.
We would like to be reimbursed for the $55.00 each we paid to get to Cozumel from Cancun and $50.00 each for the luggage I was told would be free. That is a total of $210.00 of extra expense due to American Airlines. We would also like compensation for missing an evening and full day of use at the resort.

lashawn durden-hibbert
from Kingston, 01
When I arrived to LAX airport the ticket agent with American airlines American Airlines flights 1588-from lax, & flight 1397 from Miami to Montego Bay didn't see my reservation that was booked through Travelocity firstly. Once retrieved I was questioned several times of having multiple bookings ok the info was retrieved. Secondly the counter attendant didn't give me a connecting flight to my final destination in which it was paid for (3rd Mistake).
I had to collect my bags, re check in Miami the counter agent was unprofessional questioning stamp dates and my citizenship by me having a unconditional stamp in my passport (mentioning she's been employed for approximately 40 years and never saw an American passport with foreign status as mine) another agent beside her confirmed it was valid (4th Mistake) once all said and done I had to get to my final destination, hustle to my connecting flight.
I'd requested wheelchair in final destination nothing was awaiting my arrival so I walked to immigration I have two artificial knees (I did have a chair in my first and second departure but not the last.) The experience was very humiliating and tiresome I need to be compensated.

Robin Lopez
from Pflugerville, TX
Our flight left at 6:05am Saturday April 2nd. As instructed we arrived at the airport 2hrs ahead of our flight. Because of the security having a insane long line, I asked an American Agent passing by that we were concerned that we would miss our flight. He looked at my ticket and assured me we would be ok. As more time passed I went and asked another agent and was told the same thing. Of course we missed our flight. The agent at the gate could not have cared less to were another agent stepped in to help. We had to pay an additional $300.00 or it was $150.00 not be on standby. My husband had radio interviews and release parties that had commercial's paid for and had to be in Fresno at a certain time..
This trip was a night mare dealing with incompetent agent who could not provide us with correct information. If we would have been given correct info I would have no problem asking people if we could move ahead of them. Not one of the agents we asked told us that they close the gate 15 mins early.. I am the first to understand rules. Then to mention the sour faces of the Stewarts on the plane and the rudeness was unacceptable.. Our flight on the way home was no problem..But we will never ever fly this airline ever. The additional money we had to pay was not our fault.

Jennifer Pedersen
from San Antonio, TX
My daughter booked a flight from ORD to San Antonio to surprise her brother during graduation from basic. We went to pick her up at the airport only to learn that her flight has been delayed by an hour and a half, arriving now after midnight, because a crew member was late. Now we will get less than four hours of sleep before our son's big day. Thank you for being so inconsiderate crew member.

Keith Hunter
from Newcastle upon Tyne, ENG
After booking a number of flights for a holiday from uk. to Orlando in September 2015 to fly march 2016 I was informed in January 2016 that changes to the flight itinerary was taking place.These changes were unsuitable to my requirements and applied for a refund,this involved filling a refund form to be completed which I duly completed on 20th of January 2016. I E-mailed the forms to Omega flight store UK as they were the travel agents I was using for the booking.It stated on the form that it took 6-8 weeks to complete the refund.
I found that i was in an impossible position because I had to accept this condition or no refund would be forthcoming..I find it astounding that it takes so long to reimburse passengers through no fault of their own.When the booking was made it took 6-8 seconds for the monies paid to leave my bank account..I will be informing ABTA of this dilemma that I and probably many other passengers find themselves in.

Ted Lewis
from Phoenix, AZ
I was checking in at the kiosk in Orlando MCO yesterday for flight #2080 and accidentally entered group 1 boarding. I saw this right away and wanted to back out but the only option was to hit Start Over which it did but it immediately printed a boarding pass and made the $15.00 charge to my credit card. I had no way to back out of the entry or to cancel the charge. I spoke to the check in desk manager and he said he couldn't do anything. I contacted American Airlines customer service line and was told I would have to wait to get my credit card statement and request a refund at the time.
I think this is TERRIBLE service. Also, and more importantly your kiosk should have the ability to back out of an errant entry and not have this mess to begin with. You really need to get that corrected. I would like a refund for the $15.00 and not any type of airline credit.

Patricia Brownlee
from Elk Grove Village, IL
On Monday February 15,2016 on Flight 3304 coming from Peoria Illinois. The Flight was great until we Landed . Chicago , O'Hare International Airport. All passengers on this flight were sitting on this plane for over an hour on the run way. The staff was great, what the heck was management thinking. This is totally unacceptable. Chicago has had more snow and cold weather than this in pass history. This was not handled professionally, I won't tell you all how to do your job, but I will say that I know it should have been handle in more respectable manner. Some customer missed connecting flights. I missed my ride. and had to wait an hour for another ride. The passengers on American Airlines Flight 3304, should be compensated for the unnecessary time sitting on the plane on the run way.
Have feedback for American Airlines?
Thanks for your feedback!
Sorry. Please try again later!