American Airlines
American Airlines Complaints Continued... (Page 7)
406+ reviews added so far. Upset? Call American Airlines corporate: 817-863-1234

John DeSantis
from Jacksonville, NC
Dear Sir or Mam I was on a return flight from Las Vegas to Jacksonville NC with a stop in Charlotte NC after arriving in Charlotte I saw on your board that the flight going to Jacksonville had been cancelled. I immediately went to the American Airlines customer service desk to get help. I was travelling with my fiancé and after about forty five minutes the agent had gotten us tickets for a flight the next morning my fiancé's flight was confirmed and I had to go standby.
I was disappointed in the time it took although the woman seemed to be friendly I felt that things did not go as smooth as they should have she had to make several calls and said the issues were due to the merger between American and US Air. I asked about getting a room or even renting a car and she said they could not do that. I really felt like I was left to fend for myself and thought your airline should have been more helpful especially since this was due to no fault of my own.

madeleine mott
from Shreveport, LA
I booked a flight (record locator jwackq) in December to southeast Asia. I paid more than 800 dollars in upgrades. The plane had mechanical problems in Chicago and the flight was cancelled. On three separate occasions, your customer service people assured me that the money would be refunded within 10 to 12 business days. That was more than 6 weeks ago and so far the refund is still in your account instead of mine. I want to know today the status of that refund. This is also the second time I have filled out this online form. AA corporate headquarters have yet to respond to the first one sent more than 3 weeks ago.

Louis Natkin
from Brooklyn, NY
Myself, my wife 6 months pregnant and my 4 children from 2-13 were booked on flight 739 leaving Miami at 9:34 pm arriving at Philadelphia 12:24 am on 1/30/2016 arriving on 1/31/2016 we get to the ticket booth to check our bags they refuse to take it because it was within 45 min of takeoff and they don't except bags within that time frame. I'm obligated to empty my suitcase and divide it into 6 shopping bags so we ca takeout on flight. I had to throw out my$159 dollar suitcase and start running with my family to the security line.
Security line is very crowded and we tell them our flight is leaving shortly they move us to the front but for some reason stop the line due to finding a laptop that was unclaimed for 15 minutes we beg them to check us through but they refused. By the time we left security line we had to run to our gate that was literally a mile away with4 kids and a pregnant wife to get to our gate. The flight left as we arrived at gate.
They knew we checked in and were racing to gate they couldn't are less. We had to spend the night at airport to go on standby the next morning for a 7:10 Am flight. The airport air conditioning was blasting my children and wife were freezing. It was impossible to fall asleep on your chairs that are obviously not meant to lye across. We never slept spent 10 hours at airport your crew could have held the plane for 2 more minutes we were 6 passengers of witch 4 were children.
We hit traffic going to airport we had to return car get shuttle wait on line to check in throw out a suitcase run to gate to have missed plane by 2 minutes.children are sick from 10 hours of blasting air conditioning, unable to sleep. The crew at the security were heartless they couldn't care less that we were late and told us not to bother we would never make it due to gate being a mile away with all our carry on in hand it was a losing battle no help and no one alerted flight that we were running to gate to make it.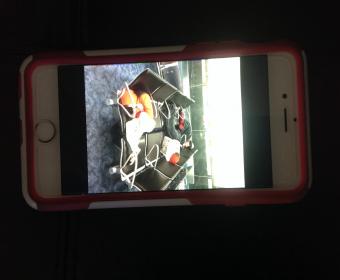 Robert
from Fortville, IN
Arrived Sun. Jan. 17, 2016 in Miami, FL from Columbus, OH my checked bag could not be located. Reported to your customer service desk. File # MIAAA00428898. Was told that my bag should be taken to my hotel by 8am (Hilton Downtown) or "worst case, be delivered to my cruise ship before departure..." Next morning Mon. 18, NO BAG at hotel, had to purchase gift shop shorts and shirt! Called airline, NO BAG!
Had to rush to a shopping area to try to find clothing and shoes to wear on my much anticipated vacation cruise! Also had to purchase essentials on ship, and just do without other belongings to make my trip great and comfortable. Called airline Tues 19, found bag "where do you want your bag delivered? they asked. Needless to say "MAJOR MISTAKE" . Now, after making an 80 mile round trip to IND airport to talk face to face with someone from American airlines, (because all aa phones are automated) hopefully my bag will be delivered to my home tomorrow. How can aa make this up to me?

Judith Shemnitz
from Brockton, MA
I had the worst experience of my life flying from Boston on Dec. 29 (800am flight to Washington DC. It was a terrible icy slippery ride (4hours ) to get to Logan Normally takes 45min. We left early knowing the weather condition. The major roads and buses were jammed. I made it to the airport by 8 but was not allowed on plane. I then waited standby several hours more refused on that one then tried again, and refused again. I had terrible anxiety attacks and the service dept agents were extremely frustrated and nasty.I received no definitive answers from anyone. I was treated poorly during my entire 12 and a half hours and was crying from frustration.
I missed an entire day with my grandchild. I headed home on bus to Braintree when my daughter called and said get off the bus. (I was on the last bus out) I was so exhausted mentally and physically I nearly had a nervous breakdown. This should not happen to a frequent flyer of your airline. I understand you have all kinds of dilemmas to face but I feel as if I was treated terribly. I would like either a refund or partial refund which I can use for my next flight. I always considered your airline reputable and have never been treated with such disrespect.

Carlos G Vazquez
from Comfort, TX
To: American Airlines Complaint Center. Re: Flight Attendant Carolyn – Aggressive Attitude toward traveler Carlos G Vazquez- Senior and Handicap person. Aboard the flight AA 2180 from SJ to Dallas TX with final destination to San Antonio TX, on Jan 8th 2016, . Boarding at 2.35pm. Record locator EGXFYG and with boarding passes attached in this email. Summary of Incident of Aggression: A flight attendant by the name of Carolyn, middle age woman with blond hair. Displayed an aggressive, harsh, demeanor, rude and loud words in front of a full occupancy flight to my husband Carlos G Vazquez, 62 y/o with disabilities.
Incident: While boarding the plane we were the last persons to board a full plane, an overhead storage area on isle 7 was empty was we walk in and I told my husband to use it to store a small computer and handbag inside it, as he was exhausted from walking and we thought the plane was full and maybe the storage areas in the back of the plane were full where we were to seated.
As we were placing our bags in the above bin #7 Carolyn was next to us watching near the front door entrance and didn't say anything. We them walk to our seats (24c&d) and after 2-4 minutes later arolyn walks up to my husband and very load and rude way, shouting at him in front of everyone in the plane said, " you had to place your bags back here where you are seated, I am going to let it go for now but make sure it doesn't happen again", as she is shouting to my husband ,I on the other side of the isle seated ,are saying " ok, we didn't know , thanks", Madelyn never turned to look at me, she continue to repeat the same words to my husband very loud , at the point where everyone surrounding us were looking to see what was going on.
My husband them upset and trying to understand her behavior, said to her " how do you know it was me ?. she responded, because I saw you, for which my husband asked her, " if you saw me, why didn't you say anything them and waited until now?. Madelyn paused and the responded because I was busy doing other things and didn't have the time.
My husband in astonishing and embarrass gesture turn to me and I said " don't let her bad mood and behavior take your peace". Never to said it was the worse flight ever after that incident. My husband had to take his blood pressure pills again because he didn't feel well the rest of the flight. If something happens to my husband to the incident , we could pursue a lawsuit against American. We had friend in the flight that are willing to testify as witness,
I understand the flight attendants are place in planes to help people, she could of asked us if we needed help relocating our bags, and if she saw us in the beginning placing the bags incorrectly she could of politely redirected us to another storage bin. There were so many way she could have guided us instead of displaying such a load and rude behavior. We didn't know there was specific designated area for bags.
After an ½ hr. on the air I believe she realize that what she did was wrong or maybe some of the other flight attendants told her she was out of place and as she was walking back and forth the isle she was holding her ID badge in her hand as if trying to hide her name avoiding for us to send a complaint. But in a disregard way one time I saw her name as she approach me, the rest of the flight she put on a red vest to hide the ID badge.
Madelyn knew she did same thing wrong and because of her aggression and rudeness, she placed us and the rest of the people around us in a uncomfortable tough spot the rest of the flight. We will never use American to fly again due to her behavior. But I am hoping that with this report Madelyn will never take her bad attitude , aggression and rudeness with anyone else. I will like to hear from American corporate office in regards to this complaint.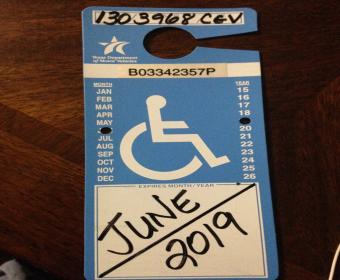 James H Moton Jr
from North Little Rock, AR
My flight left Las Vegas, NV on 12/23/15 via American Airlines. That flight was wonderful, however, the return flight via United Airlines was absolutely disastrous. The United Airlines flight was scheduled to leave 12/27/15 but did not leave until 12/29/15. My parents live in Greenville, Ms, whom I was visiting and I was stuck in Memphis, TN (2 and a half hours away). It was an inconvenience that I was not prepared for. I filed this complaint earlier but have not heard from your company. On the night before printing my boarding pass, I was informed that the flight was overbooked and asked if I was interested in taking a different flight, to which I replied "NO" because I had to go back to work. I am requesting that you compensate me monetarily or in flyer miles to supplement the expenses that I incurred. Thank you for you attention in this matter.

Bishnee samaroo
from The Bronx, NY
On November 17th I boarded a flight en route too Charlotte North Carolina after an hour and half delayed at la guardian airport in New York too be rudely ignored by an AA flight attendant when I asked for something too quenched my thirst. I am diabetic and all I wanted was some ginger ale and he heard my request and got a call or message on his phone and totally ignored me. I felt sort of embarrassed cause there were one passenger next too me and he heard when I asked and didnit receive the drink. My sister and her husband also experienced somewhat the same that we later related too also with American Airlines. Very very unprofessional.

Leonard O. Cooper
from Compton, CA
We had booked a flight from Palm Springs, CA to San Antonio, TX for Dec. 22 - Dec. 28, 2015. My husband was being seen by an oncologist for Mantel Cell Lymphoma. He had recently developed fluids in his lungs and stomach; prior to our flight the doctor ordered a bone marrow and discovered my husband now had stage 4 Mantel Cell Lymphoma and ordered my husband to cancel our flight immediately. Via e-mail, I sent American Airlines the letter that the doctor had composed that he could not fly and needed treatment ASAP. I now find that we have been denied reimbursement or refund. I would accept a voucher to be used perhaps at another time, but to deny us no refund whatsoever is very unfair. We have been world travelers for many years, our sons are world travelers (one son owning his own business). We have always when possible used American Airlines. I am appealing to you if you refuse refund to at least provide a voucher whereby we might use in the future.

wayne wise
from Olmsted Falls, OH
Flying from Cleveland, Ohio to Montego Bay, Jamaica for a Christmas Holiday Vacation ($5,000.00 including airfare and resort) on American Airlines. Missed connection flight in Philadelphia to Montego Bay because of a computer cliché on our flight from Cleveland to Philly. Plane had to re-boot computer and by the time it completed, we were told we couldn't take off for Philly because of weather in Philly. Missed the MO BAY flight. Jumped on a flight to Miami stand by. Missed the stand by to mo bay because it was overbooked.
Flew to Kingston Jamaica and a taxi to Sandal Resort in MO Bay. Didn't receive our bags til 3-days later even though they were sitting in airport at Mo Bay. Answer, our paperwork was in Kingston and would take a day or two to FAX over. Upon return to USA, Left Mo Bay Jamaica to Miami, had cancelled flight from Miami to Cleveland due to weather. Had to spend night in hotel at our own expense. No apologies from AA, and had to deal with the most rude individuals I have ever experienced. I will NEVER fly AA again. A nightmare of flying experience.

Jane Hall
from Scottsdale, AZ
I booked a return flight with AA to fly from Phoenix to LaGuardia, NY, with a transfer through Charlotte, NC, on 12/22/15, to return 12/27/15. On my return flight AA451 from LGA, ( having waited an hour to board ), a cancellation of that flight was announced. I was told by the attendant on duty, that there was no other flight out with AA, to get me home to Phoenix.
After a further long wait, the attendant returned to me, and told me the only available flight she could find, after research, was a direct flight on United Airlines, out of Newark, New Jersey, at 4.47pm, the following day 28th. Being now that I was stranded at LGA, until the next evening, I asked what the Airlines could do to assist with an overnight layover. I was told to deal with that with a complaint on line at AA.com. My suitcase was put on another fully booked flight to Charlotte. I had nothing with me but a purse and ticket.
I was able to locate my daughter, in Brooklyn, who came to my rescue. The next day, she had to cancel appointments, to drive me the distance in heavy traffic to Newark AP, which took an hour. I took my flight C137, and arrived in Phx 15 minutes early. I then had to take transport from the United Terminal to AA terminal, in the hope that my suitcase had arrived. I lined up for an hour, at Customer Assistance Baggage Claim, and then another 1/2 hour to locate it, from one of your 3rd "holding areas." By the time I arranged transport at Sky Harbor, to drive me 45 minutes to get me home, in North Scottsdale, I was very tired and frustrated. I am a 79 year old widowed lady, and I was traveling alone. I realize that cancelations do occur, but to be unable to find an AA flight, somewhere for a return to Phx, either on 27th or 28th, seemed to me to be very disappointing & and unbelievable.
Firstly, I would like to request, some compensation from you, for the great inconvenience I experienced with AA. Secondly, I have been a Frequent Flyer member with AA ( though I was not using miles on my booking ), and because I was placed on a United Airways flight, I fear I have lost my "air miles". I would like to be reimbursed for the loss of these miles.

Caleesa Donseroux-House
from Valdosta, GA
My son is active duty air force. He booked a round-trip flight 30 days in advance, with a return trip through american airlines. American airlines cancelled his return flight from atlanta at the last minute, did not place him on one of their other flights that left that same morning, and refused to reimburse him for the inconvenience and $$ of having to take a slow bus to return to his base. I spoke with some rude customer service rep called "tracy" (gmt), and an effeminate supervisor aka "billy ray" (said he/she/it was from the dallas fort worth dept).
American Airlines did not complete their end of the contract they entered into with my son, nor did they even bother to acknowledge that they were wrong for cancelling his economy military flight, (while keeping other (more expensive) flights). They owes my son his refund, plus the cost of his bus ticket.

Craig A Alexis
from Ashburn, VA
After my initial flight out of SFO was delayed by 3 hours I missed my connecting flight out of DFW. When I approached an agent to find out if I was re booked on another flight I was RUDELY dismissed! I was eventually helped by another agent (with attitude) who booked me on a flight going to DCA however IAD was my final destination. My checked luggage did not make the flight and I was informed that I have to wait until the following night to receive my luggage. Because of this I had to cancel my flight to Barbados in order to get my luggage. The way how I was treated by YOUR employees was needless to say VERY UNPROFESSIONAL. I vow NEVER to travel with your airline ever again.

Joanna Keeler
from New Hartford, NY
Months ago, I originally paid more for a "later" flight because it was important for various reasons to fly out after 9:00 a.m. I could have saved over a $100 on the ticket at the time if I booked an earlier flight, But again, I was willing to pay additional monies to have a later flight. Now, they canceled that flight and I am now on an earlier flight anyway. So not only am I paying "more" for 9:16 a.m. flight but now I'm on the flight I could have originally paid less for. Again, this earlier flight that I am on now was considerably less than what I paid for to get a later flight.
It just seems unfair to me to change my flights and still charge me for the later flight that was cancelled and put me on a cheaper flight without any type of reimbursement for services not rendered. Now, is it not only costing me more money to fly at an earlier time, I now must pay for transportation to the airport. I had previously arranged for travel; but the driver is not available that early in the morning. How can you charge me extra for a 9:16 flight and then put me on an earlier flight.

Angella Bunn-Smith
from West Monroe, LA
On November 21, 2015, my son and I were traveling to England with a layover at Chicago O'Hare. Our flight was scheduled for 7 p.m. on November 21, 2015. We were told REPEATEDLY that our flight was delayed due to mechanical reason - something to do with the gate bridge being broke. We were moved to two different gates and each time were told the same thing - it was a problem with the bridge. Finally at about 10:30 p.m. we were told our flight was cancelled due to MECHANICAL reasons and we were re-booked for the next night at 7 p.m. I filed on my travel insurance and was told I needed something from American Airlines indicating it was a delay due to mechanical reasons. I did that and American responded saying it was "weather" related.
This is so wrong - flights were coming in and out of the airport and we were told it had nothing to do with the weather that it was mechanical. Of course my insurance doesn't want to pay because of American's "reason". I am very upset. If the delay was weather related - that is what we should have been told. But the people at the check in desk insisted it had nothing to do with weather and it was mechanical and also we KNOW that flights were departing - we watched other flights leave!

jean obosu
from Nashville, TN
I purchased first class tickets traveling from Wichita KS to Port of Spain Trinidad. on my return trip 10/28/15 flight #5827 arrived late in Forth worth TX late causing us to missing our connecting flight to Wichita KS. The Miami FL flight was late because the pilot had to turn the plane around because someone on the flight didn't want to fly with that pilot. I was put up in a hotel and given a food voucher.
The next day I was able to continue my trip however, instead of being placed in first class, which I did purchase tickets for I was placed in coach. the reason I purchased first class tickets is because of my health situation.my flight information for 10/29/15 is #5831 @8:50 from Dallas TX to Wichita KS. I want to be compensated for my inconvenience as well as my extra cost of my first class tickets.

John Antonelli
from Auburn, WA
My wife and I coming home from Cabo san lucas on American Airlines leaving on November 21, 2015. We arrived at the airport early at 2:30 PM. We printed up our boarding passes and checked or baggage. Our flight was 770 leaving at 5:45 PM. The lady from American said that our flight was delayed so she had to put us on a earlier flight to arrive on time for our connecting flight in Phoenix Flight 603 to Seattle.
We arrived in Phoenix and we got there One hour before boarding flight 603. We already received our boarding passes in Cabo so we just waited until they announced us to board according to our seat number 16A and 16B. They called for us to boarded and they told my wife and I that we were not on this flight even tho we had our boarding passes we printed out that day. They asked us to go to talk to customer service. We talked to a very rude lady named Carol B.
She told us that we are not on this flight and our flight is not until 8:30AM the next morning. I asked her how this happened since we already got our boarding passes for flight 603 today. She said I don't know but your not on this flight. She said what do you expect me to do? call Cabo and asked what they did since they put you on a earlier flight so you can be on time for your connecting flight here in Phoenix? I said yes please. She said I can't I don't speak Spanish.I said the lady in Cabo speakes English and Spanish and she said I'm not calling her. She than said maybe you don't understand Spanish when she was talking. I said my speaks Spanish and English and so do I. My wife was born in Colombia.
Carl B said what do you expect me to do check for another flight? I said yes please and she said haven't you guys already did since your not on this flight and I no. She said there is no more flight's for tonight so you will have to rent a hotel and spend the night She said there are no more flights and if I don't believe her? I can check her computer. She was rude and very condescending to me and my wife. I asked to speak with a manager. The manage came and I explained the whole story and Carol B told her manager that I was not telling the truth about the whole matter.
The manager removed Carol B at this time because she got caught lying to me and him. The manage found us a flight the next morning at 6:00AM to Seattle and paid for hotel and apologized to us about her actions and being kicked off our flight. I told him I was going to write a letter to American Airlines corporate office and he gave me all the information to do so. I asked what happened to our baggage? He said it was already on the plane and headed to Seattle.
The other two women was at the customer serviced desk also apologized for what happened and Carol B actions towards my wife and I. They said they would also help us out about being compensated for the way Carol B treated us and also being taken off the flight The manager and the other two women asked what I did for a living in Seattle. I told them I own a Auto group in Seattle. Two Nissan Dealerships, Subaru and Hyundai. It's a small world to find out that one of the women son's work's in my service department at one of my Nissan Stores. So we went downstairs to catch the shuttle to the Hotel at the Airport here in Phoenix. My wife and I saw another American Airlines office. My wife said that looks like our suit case?
I said no they told us it was already on the plane and headed to Seattle. My wife walks in the office and it was our suit case. The bottom line is I fly all over the world every year and this has been the most horrible experience I have ever had with a airlines in my life from a customer service stand point. Being in the Auto business for Twenty Three years? I know all about customer service. Your airlines really disrespected myself and my wife. We should be compensated for a lose of flight and the stress your airlines put us through.

Lawrence Berger
from Sorrento, LA
Flight 5889 from XNA to Dallas on 11/18. We landed in Dallas and sat waiting for a gate for 1 hour. This was longer than the flight itself. Dallas is your hub. How can it take 1 hour to find an available gate. All I can say is another disappointment from American. Unfortunately I feel like a hostage since you are the only carrier that flies to my locations non stop. What a horrible experience once again. My advantage number is 94VFD38 so you can see I'm flying weekly on your horrible airline. A very unhappy customer!

Shenett DeWitt
from Columbus, OH
My Flight to California was very good but on the way home my plane was late out of Ontario California because of mechanical problems. Because of the late plane i missed my connecting flight to fort wayne, Indiana. I was told i could either get a hotel in Dallas at DFW or wait until the next morning after noon to get a flight to fort Wayne. I choose to fly into Chicago and get a flight. Waited 3 more hours to board flight the initial lady whom i spoke to who was a supervisor at the gate whether my flight took off from shortly after i arrived was fairly nice. But the lady who followed was very unconcerned no one ever apologized for me missing my flight because of American Airlines company's maintenance problems. I was told i could get a hotel in Chicago i landed in Chicago after Midnight and no one was around to help me. I called the American Airlines 800 support number and they kept me on line forever with no results I finally had my husband drive 4 hours from home to pick me up. I lost a day of pay at work and had a very frustrated experience and no one cares.

Erva Bruno
from Jackson, MS
On September 26th I booked flights via record Locator KEHDEB and purchased ticked on the 27th September. My itinerary indicated that I was in First class from Trinidad to Miami and business class for my next flights. I left my home without eating at 4 a.m. in the morning, On checking in I was told that I was not in first class and this resulted in me traveling all all the way to Jackson (JAN) without having time to purchase a meal and nothing was given to on flight. I am diabetic and suffered great discomfort because of the mistake made y American Airlines. I am now seeking some form of compensation for my suffering. American Airlines is the only airline I ave used for the past twenty or so years.

Sharon Hein
from Belcamp, MD
I was booked on a flight from BWI to Phoenix Arizona this past Wednesday with a connecting flight to follow to Palm Springs, CA. Unfortunately, the original flight had a 2 hour delay, which meant I was stuck in Arizona for the night (no connecting flights to AZ). I understand these situations will sometime occur and no one has control over them. What disappoints me the most is, I was put up in a hotel Ramada, that was filthy. Not only that, I stood in line for 45 minutes to get my voucher, and was told "you should be able to contact the hotel and send the shuttle bus over, IF they are still picking up since it is after 12 AM, not to mention I had waited 2 additional hours to get on the plane.
The attendant at the gate checking boarding passes was inconsiderate, especially to the elder people and not knowing how to proceed since the flight was delayed. I sat and watched the interaction she had with these people and was appalled at how she spoke to them (young girl, hanging on the podium acting as if she could have cared less). The stewardess's were rude, no hello how are you, no thanks for flying with us. I have to say, I have had no complaints with other airlines in the past - to be quite frank I would have never thought American Airlines would have been any different.
I spent a lot of money for this trip, and would like to be reimbursed in some way shape or form, whether it be a refund or a flight credit.

Sergio Murillo
from Pueblo, CO
Loise from counter was on duty along with another lady. I dropped my mom (68, Spanish Speaking only, flying to SJO CR). I initially talked to the nice lady on the counter but Loise interrupted our conversation to tell my mom that her carry on was too big to take on the plane. Her demeanor was just out professional realm. My exact complaint is that my mom was allowed from SJO to fly with the same carry on and in COS this disrespectful employee did not acknowledge nor honored the fact the AA had made a mistake. My mom had no choice but to leave her luggage behind or pay $150 as the other lady was quick to charge.
These kind of employees do not represent your company in the right light. This employee has no compassion and not willing to help a senior person. I bet if this situation had happened to one of her family members she would have been a bit more human. AA please train your personal a bit better to respect consumers. I would like to have a prompt response from your department.

Melody Wilkinson
from Honolulu, HI
Nearly impossible to describe the ineptitude and rude treatment in 100 words. Flight from DCA to Phenix was delayed because over weight - and 11 passengers had to be removed from the flight. (Don't overbook flights!!!!) This made us 1 hour late, and I missed my connection to Honolulu. I was given a ticket hen I arrived, routine me through LAX and arriving in Honolulu at midnight. I was aware there was a 3:00 direct flight, and requested to be put on the flight rather than routed through LAX. That was accommodated and I was assured my bag would be transferred to the correct flight. No such luck. I was too the bag was actually in LAX and would be routed to Honolulu. I spoke with the attendant at the airport who assured that he bag would deb delivered when it arrived. I called later to confirm that the bag arrived in Honolulu and would be delivered. The rep informed me that a file for a missing bag had never been filed, despite my prior conversations. When I asked for a customer service number, she hung up on me. Throughout this horrific experience, none has bothered to apologize or to offer to improve the situations. Beyond disappointed in the horrific customer service.

Clarence Perr
from Brea, CA
We made a reservation on AA 91/AA 1151 from LHR to LAX via ORG on August 29,2014 for our return from a cruise in the UK on August 25, 2015. Going to LHR was a great trip. When trying to check in at LHR for our return trip we were told that we had no reservations for the 4 of us. The agent there said our tickets were canceled so we had to pay for the tickets again. We had even received an email 24 hours earlier to pre checkin but could not as we were traveling. We had our record locator KGXCON itinerary showing our flight information and our seat assignments. We had used 180,000 frequent flyer miles plus $851.60 for taxes etc plus $140.00 for telephone reservation. This $991.00 was charged to my Master Card ending in ...2861.
At LHR we had to buy new tickets to ORG and LAX using the same frequent flyer miles number but had to pay the fees again. After our return to LA we spoke to an AA agent on the telephone who said the $991.00 would be returned to my new Master Card ending in ...7332. As of now, November 5,2015, we have not received the refund. Maybe I need to wait longer. My M/C card ending in ...2861 had been stolen so the new M/C card ending in ...7332 had to be used. I called the CITI master card company and they said even if AA credited the old card it should be transferred over to my new card. This could be the problem. Please help and tell me when and to which card AA credited my account.

Jean Vitalti
from Pawtucket, RI
Here is my complaint. The AA confirmation #TGCZMZ so the executives at AA can read my record if you don't believe me. I spoke to agent Carla, I was able to purchase a ticket at the price of what I paid. I had a specific reason to be back in the A.M. due to attending a Stake race 11:30 a.m. Saturday which I missed due to a long delay. My son (by the way won that race I this what I base by paying double for a ticket to keep me from not spoiling my day. In return either refunding my $1,500 or send me a voucher for two tickets for travel anywhere in the u.s. My charge was $1,200 per ticket and I would like a response to my complaint asap. Thank you for your attention.

katherine a cristy
from Aberdeen, NC
I flew from Greenville, sc to Charlotte then to Orlando, fl. When I arrived at the airport I spoke with 3 agents to insure that a wheel chair or cart would be there. I fly disabled. The cart was not there when I arrived and it came after 15 minutes. When we arrived at the gate they had just closed the doors. I missed my flight in Orlando. They re-routed me to Daytona Beach. My aunt was in Orlando and she was going to pick up my luggage.
However, after speaking again to 3 agents they informed me that my luggage would be re-routed to Daytona so my aunt could go ahead and drive to Daytona. When I arrived in Daytona, again, there was not a cart. When I arrived in the baggage claim area, my luggage was not there as it still was in Orlando. I received my luggage at 2am and retrieved it the next morning. I had a very bad experience and my first time flying AA. I typically fly Delta.

Barbara Webb
from Canton, OH
I received a e-mail back for Jada Sonnett AAREF#1-4658708532. I am very disappointed in her response. Making excuses for the airline personal is ridiculous. I and 3 other family members were treated so rudely by the airlines that I will probably never fly American Airlines again. I asked for compensation for 4 1st class seats and car rental, I got nothing but excuses and an apology.

Lee DiMartino
from Oxnard, CA
Returning from Italy we arrived to late to get our connecting flight 117 to lax. We were bumped to flight 118 and were downgraded from our seats. Trying to keep the upgrade but to no avail. We ended up in row 22 seat b and c. When we sat down after 12 hours on our previous flight we sat in some disgusting throw up on both my wife and I seats. When we realized we were wet we informed the flight attendant. She apologized but never cleaned up the mess. since there were no seats available she moved my wife and I. I personally cleaned up, and used blankets under me to sit for 6 hours.Without my wife. Everyone around me was in shock at the mess. I believe you should compensate us for this awful experience. Please respond to our official complaint asap. If the American Airlines company would like to keep us as customers, please do something to make this right.

Watch out for airline money conversion fraud. In Mexico AA charged $400.00 for reservation change, which was also a possible fraud, and I insisted the amount in Pesos was much more than $400.00 USD. (three times) they kept telling the charge was in Pesos. When I got home I checked my credit card and sure enough it was $470.00. American Airlines people, clerks mainly, and the people at the information center (reservations) either don't know anything or they outright give you miss information to get more money.

Tracey Akers
from Laurel, MD
On Oct. 3rd 2015 I was going to Maui for the 1st time I was suppossed to leave at 6:55 am, however our pilot never showed so we had to wait for a pilot from Virginia to get there. Then we got to Dallas/Fort worth 2 hrs. Late. So I missed my flight from Dallas to Maui with a lot of people which by no means was our fault. From there I had to fly to Phoenix then to LAX to Maui. Which was so awful! This trip had been planned for a yr. to get there as late as I got there I no longer had a ride to my villa. So it cost me over $100 to get to the resort. Really? That trip started off horrible ended terrible & on top of that my mother passed away.
Wow, what a memorable trip American airlines gave me as well as a lot if other people that were on the same flight. Furthermore, I was given a $12 voucher which was a huge insult & it was dated for Oct. 4th so no one would accept the voucher because I was traveling on Oct. 3rd not the 4th. What a disappointment all the way around (I gave the voucher still) shame on you American Airlines!

Megel Hamid
from Forest Park, GA
On July 27th 2015. my brother was murdered in Trinidad and Tobago. I booked an American Airlines flight on July 29th 2015. I arrived for my flight at around 5am. I waited for check in at the desk area of American Airline. As i sat in the waiting area to check in. I observed that the lines were getting pretty long with other traveling passengers so i walked over and stood there waiting to be checked in. The line was moving at a very slow pace. As i approached the desk to check in with the desk agent I was told that my flight was closed. I became very irritated and went into a panic because i was anticipating getting to Trinidad and Tobago for my brother funeral. I was then offered a flight leaving out at 7:50am as i boarded that flight it delayed for a couple hours. After reaching into Miami international airport that morning. I started to walk to every airline to get onto the next available flight so i can get to my brother funeral that day of July 29th 2015.
There was nothing leaving out until that afternoon around 4.45pm. My family tried to hold my brother's body until 4pm with the expectation that i would arrive that afternoon. Upon waiting in disappointment to get onto a flight going to Trinidad. It was now around 4pm as we boarded the afternoon flight. Well to my surprised that flight was delayed for 5 hours. After crying all day it finally created the most stressful moment in my life. We were routed off that plane to another plane so as i exit the plane and walked over to an American Airlines agent at gate 4 i believe. I asked if i can receive a voucher to get something to eat and the agent yelled out in the lobby that i wouldn't received none because i missed my flight. I became so embarrassed by her insensitive comment.
I stared to cry in a lobby filled with people. As i boarded that plane after 10pm that night, my world crumbled. I then realized that i missed my brother funeral that day and my life has never been the same. This was clearly one of the worst experience ever, I would never used your service again and would never encourage any of my friends or family to use American airline again. I would never be able to relived the memories of being there with my family and friends to lay my brother to rest at peace. Thanks American Airlines.

Imani Shanklin
from Orlando, FL
I am suppose to be landing in Aruba in 20 minutes. Instead I am sitting in a tiny seat for over an hour- for the second time trying to get to the same destination. Besides the fact that I will be 3 hours late and all reservations will be voided, I am disappointed that this is how your company functions. It is my intent to cancel my AA credit card as soon as I return home. This experience has caused me to rate your company very lowly. I will take any other airline from this point on, regardless if they are more expensive.
I spent over an hour sitting on the tar mat before the mechanic determined our first plane was not safe to carry us to Aruba. To your company's credit, the captain was upfront and displayed good leadership and customer service skills. However, after the ENTIRE plane rushed to the new gate, we were forced to sit for over an hour on the tarmac- again. The lack of organization, quick assessment and consideration of your passengers time has thoroughly upset me.
I will not be surprised if once again I am dissatisfied with your company's response to this complaint. Your customer service is rated 1.8/5 stars.

Cheryl Macken
from Huntington Beach, CA
Our ship required us to get up and out by 8 am so we spent from 10 am to around 8 pm waiting in LaGuardia. Our plane had mechanical problems and our 1:30 pm flight was delayed.When we arrived in Dallas FW, Texas there was a game and NO hotel rooms! We managed to acquire a cot (most uncomfortable) with a thin, small blanket under which we froze, ceiling lights at top capacity (we were told they would be dimmed---they weren't) and TVs blaring. Under those horrible circumstances, we tried to sleep. We finally reached CA a day late. The airline personnel were not very helpful. There was a VIP lounge, but they refused to open it for us, even under these trying conditions. They made promises that they didn't keep and seemed totally lacking in empathy. They really need training in dealing with such situations. My friend and I feel we should receive a refund of that part of our ticket to make up for the horrendous experience we had with your airline.

Linda wharton
from Sorrento, LA
My husband Robert Lee and I were on flight 1251 from DFW to Louisville KY on 10/7/15. We boarded the plane and sat on a very warm plane for 2 hours We were on for 30 min or so before anyone said anything as to why we weren't departing the gate. We were not offered the ability to deplane. I know that is more work for you but certainly would have been better for your clients. We were with about 17 or so other people and was suppose to catch a bus upon arriving for a drive to our final destination. Fortunately the bus driver waited but only for additional monies. Really put a damper on the beginning of a special vacation. In addition, we made reservation back in March and requested our seats based on the aircraft you said we would be on (2 seats on one side and whatever on the other) Turned out we were on a different type plane which resulted in my 6 ft 3 - 280 pound husband being crammed into a window seat. If we had known It was a 3 seater on each side he would have booked an aisle. Very bad experience.

Roberta Blummer
from Queen Creek, AZ
I could not print out my boarding pass and go in line at American Airlines to get help. After finally getting to a real person, he abruptly told me to leave this line and go to the U.S. Airways line. I said I did not understand why because my itinerary said American Airlines. He pointed to the left and yelled ... Just go over there! I am NOT an idiot and did not like how he treated me. He was rude and would not explain the confusion. Here is my flight info so you can know who was working that shift. He was of oriental nationality. ORD 6:50 pm to PHX 8:43 pm. American Airlines flight 414. I am also writing a letter to corporate with this complaint.

Ralph Urrutia
from Holland, OH
3/1/15 flight 3297 Chicago to Toledo after hours of delay NO Pilot we were offered lodging and meal vouchers we needed to be in Toledo on the 2nd early. We asked and were assured that if I rented a vehicle they would reimburse. Submitted receipts totaling $ 418 that included tolls and a service plaza snack. Under separate cover the credited my credit card $ 54.00 ?! I want what they promised me simply reimbursed.

elaine compton
from Carrollton, TX
I fortunately had an aisle seat because the man in the middle seat was so large he took up half of my seat as well the window seat. I could not put my armrest down or my tray table as his leg was so large the table would not lay flat. I had a back ache from having to sit half hanging over into the aisle. Is it not policy that a person the large must buy two seats? It was unfair and very uncomfortable for myself and the man by the window to have to sit like that for 3 hours. Your response will be appreciated and maybe encourage me to travel again on your airline. Thank you, Elaine Compton . flight #2314 RNO-DFW seat 23D

M. Elaine Stamp
from Waterloo, ON
My daughter and I flew AA from Kitchener, Ontario, Canada to Chicago to San Francisco on July 15. All was good. Yesterday, July 21 we flew from San Francisco with AA to Chicago and were booked through to Kitchener, ON, Canada. All was well and good until we were boarding our last flight in Chicago. Our luggage was already on the plane and the person checking us onto the plane sent me to talk to another person. That PERSON said that I could not fly into Canada and pulled our luggage off the plane.
He offered to book a flight into Buffalo, another 3 hour wait and then someone could come from Ontario to drive us across the border. The reason for this is that when I booked our flights online I gave my whole first, second and surnames and their site chose to call me by my first name and surname only and print it on the boarding pass. Unfortunately my passport has an initial for my first name and then the second and surnames. The second person to whom I spoke would not even look at my photo driver's license or health card with the 3 names on them.
He was very infuriating and so if the airline is going to be that stringent about name on passport matching exactly with name on boarding pass they should print the whole name on the boarding pass that you submitted in the first place. It was a very frustrating experience and obviously other airline personnel chose to accept my credentials on both legs of the journey until then. Oh a postscript, the AA site would not accept an initial for the first name.

Cancelled our flight to our resort in the Bahamas and could not get us there until the following day. When we arrived we did not get luggage for two and a half days (our vacation was only 4 days). Our flight getting back home was also cancelled and we spent the night in the airport. US Airways customer service could not even get us to the where we flew out of in Georgia. We had to fly in to SC and rent a car and drive to the airport in Savannah, GA. Horrible airline! We cut up our US Airways card with a big smile on our face.

Rose Henry
from Maryville, MO
I was scheduled to fly to Dallas from Kansas City MO on May 10th. When I arrive at the airport I noticed on the monitor my flight was cancelled due to flooding in Dallas. I live 2 hours away from the airport. After standing in line for over 3 hours this is what I was told, "we can get you out Tuesday", I needed to be there the next morning at 8 a.m. I told the clerk just that at which time she said "you can rent a car and drive". After standing in line for over 3 hours? Wasted a lot of time there. She then said maybe I could get out on Southwest Airlines. Which I did. I flew standby and they got me on.
It was to the wrong airport by I did get there 6 hours later. Forward to my flight home on Friday. I arrived at the airport 2 hours prior to my flight. I tried to check in and was ask if I could sit in the exit seat. I had fallen the night before and didn't think I should be responsible for helping anyone in an emergency so I declined. Apparently my response put me on the oversold list. Although ,all they would say was she's OS. I didn't know at the time what OS meant. I asked repeatedly and the attendant would not respond to me. The pilots and flight crew were both 20 to 30 minutes late with no apology for that either.
They boarded everyone but me. Even customers who were running to board the plane because they were late. I was the last person on that plane. One gentleman had opted to take a voucher not to fly on that flight or I probably wouldn't have gotten on. I had my ticket well in advance of my fly dates. I was physically upset and told the attendant I would sure think twice about flying American again. His response was "that's your choice". Customer service should be a priority when there are choices. Clearly American does not value their customers enough to try to keep them. I was never given an explanation or apology for this mess.
Please try to train your representatives as they are costing you customers everyday.

I booked AA flight #3682 going from LaGuardia, NewYork to Atlanta on May 15, returning May 18, which cost me USD 1018.80 for me, my wife and 2 kids. The departure time was schedule for 6.45am. When we arrived at 5:20am, we were informed that the flight was not leaving till 8.00am, which affected our plans and the functions we were going for. This upset our traveling plans tremendously as we had an event that we needed to be at and would miss by the late travel time.
Secondly, our return flight was scheduled for 12.46pm nonstop from Atlanta to NewYork. When we arrived at the airport 10:30am, we were informed that the flight have been cancelled and they will put us on a flight scheduled to go to Miami at 5:15 pm then we will transfer to New York flight immediately. After waiting for so long and finally arrived at Miami, we found out that there was no NewYork flights and we were re-book for the following morning flight. My family was forced to sleep at the airport!
Now my whole family is badly injured because of these undeserved ugly situation. My wife was fired from her job because of a no show on the 19 of May which she was supposed to go back to work as scheduled, my children missed a whole day of school which affected their class work and their school authority said is going to be in their record, and my job is highly threatened too cause it involves life. Please, we seriously need a compensation for these injuries American airline have caused us.

My 2 kids and I planned a flight, which was scheduled to depart May 13th at 11:59 pm fl 1283. We arrived to SeaTac airport at 10:50pm & after approaching the self service check-in machine, we stood in line for quite a while. A customer service rep (csr) approached me and asked where we were flying to. I told her Chicago & she led us directly to the front of the line.
When it was our turn to check in, the csr/Mary Ann/Marianne very rudely said she was not checking us in because we were required to be there 45 minutes prior to the flight. The clock read 11:20pm. I requested a supervisor after Marianne continued to be very rude. (We travel often) when the csr called for a supervisor, a return call came in. Marianne said she was going home when she got off work at 11:30 PM.
As we stood waiting- it was clear we could've made it to the gate in time. Marianne's entire demeanor, attitude & tone of voice changed when the supervisor arrived. Although Marianne initially told us we couldn't leave till the next night at 8 PM, the supervisor spent a lot of time looking into it & found a flight a few hours later.
We could have made the flight. We could've got a ride to the gate to ensure we made the flight. Your employee was very rude! She did not wish to assist us because she would rather get off work on time. This is the second negative experience I had with your airline in the last few months.

William Schlauch
from Fort Worth, TX
While waiting for the rain to pass, I was waiting in the lounge for your 7:10a flt DFW-GSP..supposedly the ramp was closed for a few minutes. But the storm passed and before departure time, we all noticed that you were missing a flight attendant. Calls were made but as cheaply as you must pay these people, you didn't have a ready reserve ( shame on you ) of poorly paid reservists to fill in.
Finally they posted a Cancelled sign and immediately made it a OMA flight? So they make the announcement that ( Due to local weather the Flight has been cancelled ) now that's a bunch of crap. Then they stated it as an ( Act of God ) so they weren't responsible for monies needed for a hotel room, as the remaining flights were full and not until the 18th could they get u on a flight.
How terrible first to LIE then to rub it in their collective noses!!! A pilot friend told me they cancelled due to missing crew member as I awaited my turn to be called. They wouldn't authorize a baggage retrieval so as I live in Southlake, Texas, my bag is now going to GSP?
Horrible, Horrible customer service!!!!!!! And outside of a WACO trip, we were the only flight getting cancelled for weather locally?? Now you tell me your not lieing through your teeth? I'm so disgusted with that branch of AA, someone should fold them and do everyone a favor.

James Cavender
from Nashville, TN
On Sunday, May 10th, I was scheduled to fly from Palm Springs to Dallas Fort Worth. First the flight was delayed in Palm Springs after getting up at 4:00 AM to catch the 6:05 flight. When finally departed, we were told we could not land in Dallas and circled for 2 hours before having to refuel in Lubbock, Texas.
Then arrived late in Dallas only to find out my connecting flight to Nashville had been cancelled. No one on the flight let anyone know of cancelled flights. Once at Dallas Fort Worth about 500 people were forced to stand in line to get rebooked. I stood in line 7 hours in order to get rebooked for the next day, Monday May 11.
No services were offered to those of us that waited in line, no water, food, etc. Once rebooked - we were given a card to call American Airlines. People were forced to eat from vending machines that finally ran out. Near riot conditions existed when told that the ticket counters would be closing at 10:45 PM and police were summoned.
I finally got my ticket at 11:15 PM - so from 3:30 until then I stood in line. We were told that it was weather conditions, but other carriers were taking off and landing because we heard it. Having not eaten since Saturday at 2:00 PM - 24 hours later - I was able to go to Hyatt and eat.
I finally got a Hotel Room at 2:00 AM at the Marriott which cost me $163.00 for 8 hours. I know that supposedly this was an act of GOD, but lack of consideration on the part of American and no information made for a most unpleasant experience. I am asking that I be reimbursed for my original flight from Dallas to Nashville as well as my hotel room.

I will never use your airlines since you discriminate against special needs people such as the beautiful family you removed this May!! Autism affects one in fifty people !! It looks like you should just close down !!! Poor poor pilot he fears children that have neurological problems !!! He should be fired and the public would like to hear an apology given to the family and to all there supports. Shameful!!

Patricia J. Radle
from Seattle, WA
I was charged $25.00 for having to check my carry-on bag. Many others got their bags checked free at the gate. One man got on the plane with two duffle bags and backpack and wasn't asked to check his bag. This type of service shows un-equal treatment of passengers. I want a refund of the $25.00 fee.

I bought a ticket through American Airlines to go from Little Rock Ark. to Fresno Ca. with a delay in Dallas Texas. I missed my flight to Fresno due to delay in Dallas. In La, I tried to get on another flight but they would not let me on since I had no reservations. Right after American Airlines made it for me to be on a flight then they said no more flights to Fresno Ca. until the next day at 5pm. I was so upset. I bought a ticket on United for the trip back home. I think American Airlines should pay me back the money I had to spend to come back home!!

I called at 2:30 eastern time and spoke with Troy URH is the name he gave me. He was very very rude over the phone saying things like "wow I cant believe this," "ugghh," "its crazy that you can't see, it's clear as day to me." He rudely hung up on me as well. He was not helpful at all and his aggressive tone, rude remarks and hanging up on me was not helping. This guy needs a serious attitude adjustment and should not be representing any companies. I will continue to file further complaints on all sites due to my disgust with his attitude. Listen to the recording I was nothing but polite in return.

Theresa Cavil
from Colorado Springs, CO
On Wednesday April 1, I contacted my travel Group TZELL Travel Group Northwest to book my sister, Christine Cavil, a flight from Des Moines, IA to San Diego CA on April 10th. When Christine arrived at the airport, she was told her flight had been cancelled and the next available flight was 7am April 11th through American airlines. She did make it to San Diego CA on Saturday. Her return flight was scheduled for Monday April13th with American Airlines from San Diego, CA to Dallas TX with a layover . When she arrived in Dallas her flight was cancelled due to weather. The ticket agent told her the next available flight into Des Moines IA would be Tuesday April 14th at 12.30pm.
Because of the cancellation my sister had to spend the night in Dallas. There was no hotel voucher offered to my sister for her inconvenience. Because of the two cancellation my sister's trip was cut short. This trip cost me $550.00. The confirmation number:BC2KDQ

Raul Kenrick
from Chesapeake, VA
Booked two flights from Norfolk ,Virginia to Trinidad and Tobago leaving April 21-29. Raul (Husband) was sent an email stating the original return flight was changed and to call. Called spoke with representative he stated the change was due to the flight being canceled and this was the best flight without having a long lay over. The problems begin on the return flight home to Norfolk Virginia reached MIami missed connecting flight due to IMM/CUST/CBP. Was booked on another flight leaving from Miami at 4:04 to New York LGA reaching at 7:00 next flight leaving at 9:00 to Norfolk Virginia. Once we reached LGA we circled the area for approximately 30 min. The pilot then stated we were going to land at JFK didn't give us an explanation.
We'll landed in JFK was told once we exited the plane there will be and agent out there to help us with our travel planes. Was told by the agent we had had to rebook with USAir went to the counter only to find that they were closed. Went back to American Airlines stood in line again to be told we needed to retrieve our luggage and that it was to late to catch a taxi to LGA because we would not make the flight. Then we were told there were no more flight out to Norfolk Virginia until the next morning and we would have to pay for our on transportation to the hotel and our hotel stay. I ask why female agent stated we had to land in JFK do to weather. Now I'm upset already missed two connecting flight now I'm being lied to she didn't know we had flew around LGA for 30 minute temperature was 76 degrees and clear. We booked a flight for the next morning out of LGA left the counter upset and very dissatisfied could not believe the poor customer service we received.
Proceeded to the counter to get taxi and hotel reservation to be ask why the airline did not cover our hotel stay. I stated I was told due to weather conditions, to only be told that's what your airline tell passenger so they don't have to compensate them for the inconvenience your airline caused. Cheapest hotel near LGA was Fairfield Inn Wehad to pay $174.47 for hotel stay and $32.80 for taxi I am requesting to be reimbursed for the these monies plus compensation for our inconvenience.
Have feedback for American Airlines?
Thanks for your feedback!
Sorry. Please try again later!