Facebook
Facebook Complaints Continued... (Page 4)
457+ reviews added so far. Upset? Call Facebook corporate: 650-543-4800

Disha Classes
from Delhi, DL
I have promoted my page from facebook but now i don't want to continue but the amount was been credited from my account. Please cancel my promotion and do not deduct any amount from my account. Please reply as early as possible.

dawn keeble
from Mataram, NB
I was contacted by a Ensley Charlean Bernice (Charlean Bernice Ensley) to inform me that I was one of the lucky ones picked to receive 6,000,000 us dollars from facebook. After I gave her some info (no bank details) I began to get suspicious. I accused her of being connected to a scam. She has now removed her contact details. Facebook should do a much better job at the corporate level of removing these types of scams.

Richard best
from Oxford, ENG
I am considering leaving facebook because of their tax avoidance. It is not a good example to all of us that pay.

My facebook account had since blocked for some days now and I tried to have it unblocked with my international passport but won't let me. I want my account back please, thanks.

Becky Severin
from Rockville, VA
Just want to know how to stop Facebook from loading, loading, loading, jumping, skipping, etc. as I'm trying to look at it. No sooner do I start looking at the first or second post, than it will jump three or four posts later. It's like a runaway train, and I can't stop it. This has never happened before. Does it have anything to do with that new box that started appearing beside selected posts that asks me if I want to share? Less is more, Facebook. I just want to look at a few things and log off. I can't attach an image - the whole thing never remains still long enough for me to read a complete post from anybody!

T. Whyman
from Palmerston North, MWT
Internet 'trolls' are a reality- it is unavoidable. No one would disagree that they exist. Anyone who has used social media for enough time know just how nasty they can be. No one should disagree that the administration of a page has the right to remove 'trolls' that are causing disruption on their own page by such people. But should the 'trolls' be able to report someone for being banned? Certain Facebook administration staff seem to think so.
It seems that my account has been suspended for a month due to a 'troll' taking offense at being identified and banned as such... ..of course the contents of the post that the 'troll' made which necessitated his removal were completely in line with Facebook Terms of Service.
Of course there is no appeals department for Facebook to look into overworked ( and/or lazy or prejudiced) staff members which means countless individuals, and pages have been unfairly targeted. This is nothing new it seems. It has been going on for years and absolutely nothing has been done about it. Where is the justice? Where are the checks and balances? To whom are Facebook accountable for upholding their own rules consistently?
Realistically, I don't see any substantial restructuring of Facebook policies, yet there should be an impartial appeals process in place for this "first world problem"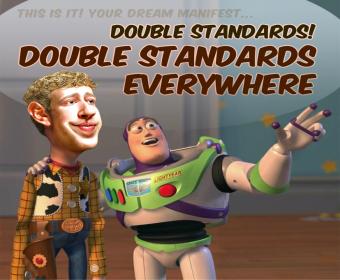 Just got Windows 10. Now I hit FB and it goes there & then just goes back to cover page, it doesn't stay on. Did get a e-mail from FB and when I clicked on, it was something about a job? Maybe my computer just got hacked. Does this sound familiar to anyone?

Cynthia
from Rockford, IL
I have a group that is supposed to be secret and I am getting requests to join my secret group. How can that be if they aren't supposed to see my secret group? Also when I go to Facebook's to find thing to post in my secret group every time I make a copy of an article and paste it to my group and then go back to Facebook's it takes me back to the beginning of Facebook. I don't like it and neither do any of the people I associate with. I would appreciate some answers and some help with these two problems please. I expect to hear from you about these problems.

The man created another(fake id) for blackmailing and he blackmailed me and said that he will leak my personal data in the public. This matter is very serious but Facebook does not take an strict action to this id and suspend him. I have asked that they trace his location via his fake id. I'm sending you his screenshot.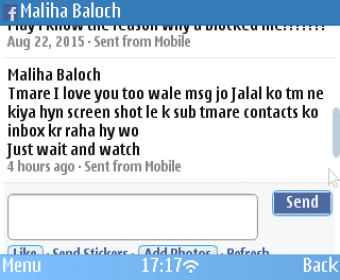 The reason why I have complained to ya'll about Facebook is because I am being harassed. I reported a user to Facebook corporate before and nothing was done about it. He has another facebook page and now he have his girlfriend writing to me. Can ya'll please do something about it or direct me to the customer service line at HQ?

Muhammad Lak
from Pasadena, CA
My facebook account was hacked and now the person who has it is demanding 1,000 rupees to give it back. I have tried to email Facebook support and they are no help.

Leon
from Newcastle-under-Lyme, ENG
I am complaining on the other half of my mate as he is unwell to do so. My mate has never had a problem with Facebook until yesterday. He received many messages from a fake account, asking for is location, who he is? etc. The account was Emma Jane it looked like it was someone from Pakistan. Also many people has just been using his pictures without his permission that should never be allowed. He reported it all but Facebook couldn't take them down. Why? Are you dumb? Cant you see its fake accounts? Cant you see people using his pictures?
It has made him very ill, and really paranoid, i woke up to find the toilet seat rip off and placed under the bedroom door without things. He is ill as it is and he takes 30 tablets a day for his adhd and many other things. This has made him even worse. If you DO NOT DO ANYTHING about this, we will be taking this to court as its breaking Facebook corporate policy.

Alex jobling
from Quatre Bornes, PW
A person has posted a nude image of me online. I have reported it but I want it gone quicker then 3-5 days. Is there a contact phone number for Facebook I can call with a complaint? Their support form seems like a waste of time for situations like this.

Constance Lane
from Cottonwood, AZ
You have chosen to punish me for quoting from the King James Version 21st Century Bible the words of Jesus spoken in Revelations, on the day that Christians celebrate his birthday. The other quote that Zionist Facebook objected to was from Miko Peled, Israeli from Jerusalem, which has been circulating Facebook in a meme for years now. How could this possibly be against Facebook's community guidelines? Truth must be against your community guidelines but only when stated by certain kinds of people. Perhaps those who interpret the guidelines need a refresher course in Human Rights.
Looking at the ownership of Facebook is very revealing: Goldman Sachs, Jeff Rothschild, very strong Zionist supporters. The Rothschild family owns 80 % of Israel. If you continue to allow Zionist to control you and your business decisions, you will, very shortly, find yourself on the wrong side of history. Similar to where Nazi supporters found themselves after 1945, not a pleasant place to be. I understand Zionism is a political issue, this is not about politics, it is about morality and integrity. Why would Facebook stockholders choose to support genocide of the Palestinian people? You cannot silence everyone from speaking the truth. Just like Israel cannot kill all their enemies, they just continue to make more in the attempt to do so.
Human rights are rights inherent to all human beings, whatever our nationality, place of residence, sex, national or ethnic origin, color, religion, language, or any other status. We are all equally entitled to our human rights without discrimination. These rights are all interrelated, interdependent and indivisible.

Chris Lakes
from Virginia Beach, VA
I have been banned from Facebook for 24 hours now and additional 13 hours has been placed on me. This is unfair to me I do not swear and always fact check my posts. I have seen far worse on Facebook than my true picture. I have seen lies. I am a historian and fact check everything I post please lift this unfair ban from my account or help my contact Facebook corporate offices so I can plead my case to them.

Mary O'Brien
from Shamokin, PA
Is there a type of contest going on where a friend from Facebook tell you to contact a John Bilscher to obtain $50,000 in cash or a new apple computer? Then he wants you to fill out a form and then he will notify you if you are a winner or not. I found this highly unlikely, so I thought I had better notify someone in case it was a scam. But I could not find a phone number to call Facebook customer service, so I thought I would file a complaint here. Thanks for your time and have a Merry Christmas.

claudia thomas
from Leighton Buzzard, ENG
I have two accounts on Facebook. Someone has tampered with both accounts and they are no longer on facebook. I have tried numerous ways to get the accounts back including updating new information and ID but I have not had any response from Facebook customer service. Can you please look into this and let me know what has gone wrong. I feel really frustrated. I thought facebook was safe, but it seems there are no safeguards against people who are bent on evil. Please please help me resolve this issue.

Jerome
from Bakersfield, CA
Dear Facebook Complaint Dept. -- I went on a post that had a picture of a woman with one leg and an artificial leg. And this Jim McQueen comments to f*** her and he think ls that's okay? So, I told him that is not right and he answers me with even amputees need to be f*****. Please get this jerk off facebook for very inappropriate comments. This is why people need to be banned instantly for comments like this.

Barbara Hawkins
from Winnipeg, MB
My account says it is temporarily locked. Then Facebook wanted me to change my password, which I did and they reset it. I am still locked out of my account. I would like to know why it has a security lock on it, and what I did to cause that to happen. This is very frustrating to me. I can't even say thank Facebook corporate office for helping me, as so far this has just been a nightmare.

Donna Tribble Smith
from Miami, FL
I discovered that someone used my picture to create a Facebook account, pretending to be me, soliciting my friends, and messaging them, saying that they received $150,000.00 via FedEx, free, and you don't have to pay the money back. I informed my friends that this is a bogus account, fraudulent, and do not give out any information about me or you. I went into Facebook, left several messages with my complaint. I than changed my password. However, I was asked to update the Facebook app, so I did. But, I immediately started having trouble logging in. Next, the Facebook website stopped working, so, thinking it was because of the upgrade, I un-installed what I thought was the upgrade. But now when I try to login to my Facebook account, I seem to have been caught in a loop where I am asked for my password, next I am told that my password (for security) has to be changed. Once I change the password, I am told that my phone number is incorrect. Sometimes, I make to a page that says you can login, but when I do, I get another message that says you have timed out, tap the screen to login, next the program goes to a blue screen, and nothing happens. I am stuck, and I need help.

I reported a picture some KKK member had up of two men being lynched. Facebook replied that it didn't violate their Community Standards policies. It's a picture of two men being murdered. Quote from a March 2015 Guardian article regarding the updated FB policies: "We also remove content that expresses support for groups that are involved in the violent, criminal or hateful behaviour mentioned above. Supporting or praising leaders of those same organisations, or condoning their violent activities, is not allowed." What liars.

Dearest Mr Mark Zuckerberg, CEO of Facebook. I'm emailing you to file a complaint about your facebook team. Iecently I had emailed you a letter to complaint about the fact that they are requesting me to upload my photo ID and other personal information. This has been going on for so long and it really wasting up my time to all the time log in and sign up to facebook. Is there anyway where I can be helped with out any personal information just to be on facebook? It is sad that I can't even chat with my family members because I'm not on facebook. Please take care of this matter as soon as possible. I've been trying for days and days to relog in but it wont take me so. I have other important things to take care of and I can't just take up my time by relogging in I feel really upset about this and it driving me crazy. And I want this to be over so that I can stay on facebook. I already had place my old photo of myself in the corner of the facebook page and yet They do this to me.

Sue Tomulaitis
from Kingston, PA
So many things were going on Facebook that needed legal attention and just to follow up on harassment by some. I filed complaints and tried to get some kind of help regarding people bashing me and causing harm to my livelihood and not one of my complaints were ever looked into. I have been suspended from my job and harassed by people on here over and over called at my home making terrorism threats and carried concocted stories that did not mean a thing. Facebook has no scruples and could care less of something very serious would happen. My attorney will be looking into this mess and will find the answer since no one there even cared and let unethical things happen. My job is still in jeopardy and I am summoned to court over Facebook. I guarantee there will be an answer to all this because I will not suffer any more because Facebook did nothing to stop the problems I encountered. And am still going through a living hell from all this. Some one has to be responsible.

Debbie Wilson
from Salt Lake City, UT
Hello this morning I was on facebook. After that it would not let me back on, it is 12:05 here, so it has been hours that I have tried. its after midnight here. I like playing happy acres on facebook but havent been able to since this morning. Could you please help Ive tried everything I could think of, I thought at first facebook was down but I was told it wasnt by family members.

varsha mawal
from Pune, MH
Someone has created a fake Facebook account with my information and photo in it. I believe the company should make it easier to stop these kind of fake pages from being created, and easy to report and shut them down. I have had no luck shutting it down so far, or a response from the company's customer service line.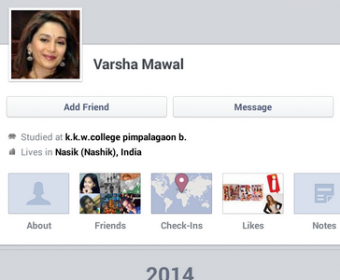 Sushia
from Thornhill, ON
I ordered for an authentic coach purse on October 27th, 2015. The ordered item was promised to be delivered within a week by "SHENSHUNFA" in BEIJING (CHINA). After more than three weeks, the above item has not been delivered. I have already made the payment by my master card of a total amount of $88.90 ($CAN) to "SHENSHUNFA" in BEIJING (CHINA). I have sent them so many reminders but it was in vain. There was no response from "SHENSHUNFA". I am beginning to believe that this is a fraud company and making customers fools. I wish to file an official complain about this matter against this Chinese company. I am sending you the initial letter I received from the company identifying my order confirmation number. This product and other fake items.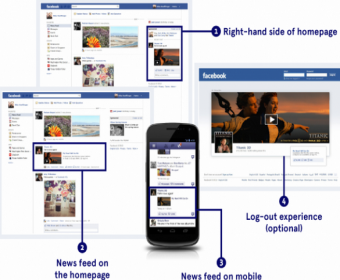 I am in a Facebook group called depression support. Someone posted something about muslims i went to tag the admins in it so that it could be removed and i get a notification from Facebook saying I've been blocked from posting in the groups. There is no Facebook support number to call either, which is frustrating.

Deepti
from New Delhi, DL
I want make a complaint about a facebook id which is a fake name this account is fake account in this account my pictures is using someone else so i want please stop this happening please help me what i do please block this id he upload my picture one by one. How do I contact facebook?

Mary Smith
from Carnegie, VIC
Have had the same Facebook account for 4 or 5 years now and not experienced any real problems. Being advised my FB account name was no longer 'valid' and needing to be confirmed by sending my driver's license, bank, credit card, and birth certificate details I (understandably) dismissed it as a rather elaborate phishing expedition, changed my password, advised Facebook and thought not much more about it ... right up until I found myself locked out of Facebook.
Seems that like many domestic violence survivors who manage to stay alive & relatively safe (from ex-partners) by not being easily found ... AVO's, silent phone numbers, not appearing on electoral rolls etc. etc means absolutely nothing to Facebook. I am required by FB to use whatever name I am known by with no exceptions permitted and no, my 'real name' isn't Mary Smith... to do what FB wants would almost certainly guarantee injury to myself and my children so I have no real alternative other than to stay away from FB and lose the (albeit at arm's length) contact and conversation it gave me.
Oh and just to be clear, other than an irrelevant pro forma response I have received absolutely no explanation or attempt at understanding from Facebook. Any suggestions as to how I could handle this better and how to get FB to listen/do something to re-instate my account?

Bonnie Maffe
from Canton, OH
I updated Facebook Sunday. Now when I tap to view video on Facebook, it starts to load then immediately switches back to the original post. It does this with everything I try to click to. Very frustrating! Can Facebook fix this please? It was fine before the update and there is no help for me to get it back to working properly on the mobile app.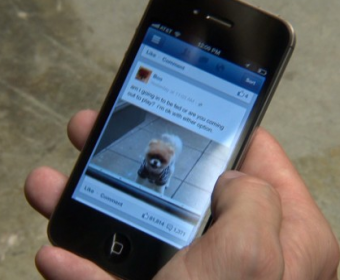 Dearest Sheryl Sandberg of Facebook. I'm emailing you to complaint about your facebook team it was 2 days ago that I was on facebook when they took away my account with out a notice saying why it was taken away. I feel really upset about this because this has been going on for quite sometime already. each time I always have to apply for another facebook account and weeks later it always get taken away. It never happen to my other sisters but I don't understand why it always happen to me. also they keep on requesting me to Upload a Photo ID and also school photo ID and Bus ID and library card ect...
I had explain to facebook that I'm unable to give out this information to them. I have a reason why I'm not able too. I can't just spend all day trying to log in and sign up for facebook I have other work that I need to do. so if this keep this is going to continue then I asked of you to please remove me from your facebook. I've been really trying to log in to facebook and it doesn't go for me so I'm really having a hard time with it is it any way possible for you to give me some suggestion in what to do?

Scott Krumwiede
from Denver, CO
Facebook websites have been sending me emails to information about what people are making comments about women, someone who works for the website added me to their list without my permission. I don't want to have anything to do with that website. How can I report a rogue fan page to Facebook?

Robert Jenkins
from Myrtle Beach, SC
I used the Facebook procedures to "delete' my account. I first 'deactivated' then I "deleted' my account . A Facebook email confirmation came to me saying in about 14 days my account would be deleted. Its long past 14 days. I did try to change my notification options in Facebook, but they didn't work. I definitely want my account deleted. i want to be permanently out pf Facebook. I continue to receive obnoxious texts to my phone saying that new photos have been posted or someone wants to "friend' . its driving me nuts to receive text notifications when i am talking to someone on my phone, etc.

Phillip D. Caldwell
from Redford, MI
I'm not able to download Facebook apps on my cellphone. There was a time when I experienced no problems at all. Facebook apps are not the only apps I have difficulty downloading! Is this a cellphone problem or a Facebook app problem? Please advise immediately! Thanks for the opportunity to share with other customers online.

Sarah Stone
from Doylestown, PA
I have noticed two of my favorite posts have disappeared without me deleting them. I often re share my favorite posts, and no very well that these were not deleted by me! Now if Facebook is getting rid of them, I sure do not appreciate this type of foolishness. I am of the older generation, and have said before that this has been fun, but not the game playing by the controllers of Facebook. I don't need this in my older age, and so unless these are somehow returned, Facebook can do whatever they want with their childish ways. One was a large pumpkin cookie, the other a beautiful Gardenia. Les see if you people are real, and you are REALLY listening to your customer complaints. I'll be waiting, and watching.

Quigly
from Bracknell, ENG
I need to submit a complaint, I have been trying for weeks to get an ex-employee removed as moderator of our company Facebook page. It had been weeks and they still control it. It would be great to email someone at Facebook and get their help in resolving this problem asap!

Eva Michelle
from Melbourne, VIC
I have a complaint about my Facebook account and the lack of security around it. I noticed my account has been misused by a certain person whom I had recently been engaging in relations with. The password has been changed as I can no longer log into my account. I did ask that person to login to my account, but only once. I was very busy on checking my account next day so had very little time to change any password and so what. I believe the person who's entering on and off misusing my account is still doing this. I can't be sure as he has proved suspect to me on numerous occasions in regards to my Facebook account. If possible, how can I contact Facebook and have someone look into the details of my account. Need a customer service rep to look at any kind of activity on my account in the past 3-6 months please. Hopefully I can clear this up.

Kagiso Madumo
from Norway, ME
My Facebook account does not want to log in, it keep on telling me about security features I need. I understand that the company is trying to improve security features, but what does it matter if you keep me locked out of my account? Been a loyal user of the site for many years, and all of my friends and family are on it now. I hope that someone at the Facebook corporate office reads this complaint!

Jody Lancaster
from Independence, IA
I can not get into my Facebook account for the past several days they keep saying change your password. I have tried that so many times, now I get you have tried too many times... how am I supposed to get into my account? It asks you for questions I have no answers to, such as who I have emailed lately, no one that I know of. I am sick & tired of this! You cannot reach anyone at the company to get service.

When I try to log in it always says that thanks for your help. We'll take look at the documents you submitted and get back to you. If we need more help confirming your name we'll reach out for additional documentation. I don't know why is that so kindly explain to me. I cannot contact Facebook offices because they have no phone number listed on the website.

La Vern plett
from Garland, TX
I enjoy Facebook very much. I am complaining about all of the lude pictures of almost naked girls; big boobs mostly uncovered and girls showing crotches. I think there are supposed to be standards higher than this. Maybe you cannot catch all of the ones posting these. Go on under my name and you will catch it.

Kathryn Olson
from Minneapolis, MN
I clicked on the "dislike " button on Facebook. (The posting about the dislike button) Then I started having trouble. Got timed out. Tried to open a different acct. then I had 2, wanted to get rid of one and no one knew how. (Support team for Facebook is useless). All I want to do is get back on Facebook. Please help me. I visited the help center but cannot find anything else there.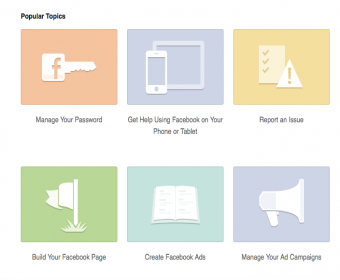 Bill Mann
from Aberdeen, SCT
A person with a sad life reported my page as fake, my page was then locked by FB, I was asked to provide ID such as driving licence or passport, I take great exception with doing so, FB is a social networking site and my documentation is private to me and is only required to be shown to legal authority. Unless I provide this proof my page will remain locked, I have relatives and friends on my page, no controversial posts just a very boring page, the sad person in question is now targeting my friends using images with his own derogatory wording and naming my friends on them. They get reported but the answer is always not against TOS, humiliating and abusing people is apparently okay in their eyes!! but one mean false allegation gets me thrown off. How safeguarding is their TOS if it is ignored by those who made it. FB is turning into a troll/stalker haven.

Stephanie Rose
from Chesapeake, VA
Some one has hacked into my account and been sending my friends and family suicide notes. I have had a past of depression and anxiety but what this person is trying to accomplish, is sick. I hate the fact that this person has all the power at this moment in time. I tried to deactivate my account, but the Facebook deactivation page said that i need my password to deactivate my account. I don't have my password because this person has changed all my passwords. Please take care of this and deactivate my account as soon as possible.

4 days later to reply to a possible threat and this is the reply I get. Thank you for taking the time to report something that you feel may violate our Community Standards. Reports like yours are an important part of making Facebook a safe and welcoming environment. We reviewed the comment you reported for containing credible threat of violence and found it doesn't violate our Community Standards.
Now if this isn't violating their TOS I don't know what ever will, and to take 4 days to respond. It is seeming more and more likely that to breach their TOS one must actually cause bodily harm, That's not acceptable and 'they' are allowing violence to be incited. What a joke! Unless you get in their face and really abuse them they won't and don't take any action. Totally unacceptable, and they should be held accountable before someone actually does (if not already) get killed!

Claire friedrichs
from Mandeville, LA
A former yard worker is using my name and neighborhood on a FB page (he says he did not set up). Facebook ....says his page is fraudulent and it lists my name and home as his place of employment. I have had to call the Police because I think he has been selling drugs out of my house. there is a photo of him in dress clothes outside my driveway and he lists my house in my neighborhood on a weekend that I was out of town. There was no reason for him to be here. Police think this is the way to let people knoewwhere to find him. I live in a gated community and people drive up to see him often. I want my name.

James allen
from New London, CT
Why did can't I log into my Facebook. Its been 3 days and its telling me that we'll look over your documents then get back to you with a decisions. And now y'all have not got back to me yet and still can't access my Facebook. Can someone please can let me know what's going on and what did I do for this to happen?

I was using Facebook as a tool to promote my business and did the occasional boost post which I thought was costing me around $20 odd dollars, however it has cost me over $3000 in posts as apparently in the user agreement is states that they can increase the charges without notice. How is this fair and how can I get at least some of my money back? They just keep brushing me off. Although it is in their policy their policy is not in laymans terms and needs to be read by a solicitor. Who does that. You agree to things believing in a business partnership in good faith and they rip you off with the fine print. It may legal but is deceptive and unethical. Anyone else have this problem with facebook at all? What did you do about it?

Ok I can't just sit back and wait for 48hrs, that's too long. I have reported someone on Facebook for a possible threat, they have said they would blow someone up if they didn't like something of theirs. This is not funny in the slightest given this day and age. The possibility of someone blowing someone else up should not take more than 24hrs, even that is too long, that possible threat could have already been carried out for all we know, and they have let it ride for so long without a response. I would hate it if this threat was actually carried out and by someone so young. I have a picture of the comments made and the person responsible for it and yet, they take their jolly time.

Larisa Khariton
from North Port, FL
This is my complaint that Facebook charged me $1898.37 for ads that I didn't order. I have two emails (two accounts) with Facebook. Both of these emails are my accounts and I am the only owner of these Facebook pages. I tried to contact their ads department and help centers but never received intelligible answers.
It appears that Facebook people don't read my letters or don't understand their duties. Please help me to receive a refund for ads that I didn't order. I have sent them all confirmations of their erroneous charges but it seems that they cannot understand anything in their activities.

Cindy Terrell
from Phoenix, AZ
We play games on Facebook and have purchased credits for those games in the past, so they have our credit card numbers. Someone has charged over $18,000.00 on my husband's business account for these Facebook credits and it wasn't us!
I am on social security and his business makes a limited amount of money and we have to be careful. So someone at Facebook has hacked into our account. I have tried several times to have our credit cards removed with no success. I don't know what else to do. We have gone to the bank and they are going to do their part in our situation. We want our credit cards off Facebook!

Mary Jane
from Blackstone, MA
I play candy crush saga. I am currently on level 305. It is difficult but I was about to win when it just disappeared. This is happened before and I don't know why . I know they would like to pay . but if you are capable you shouldn't have too. Frustrated.

Angela M. Pate
from Boaz, AL
I am not a member of Facebook, and I just received a text on my phone from someone who seemed like a spammer. That's all that came across my phone and this was the message. I saw your pic on Facebook, your cute.. text me so we can chat. I'm Adriana. I sent a text back saying Curious as to how you got my number. I received no response. Then I sent another text saying Now that you have my number you can forget you know it because I don't do Facebook. I want to know how someone gets my personal cell number when I have never been on Facebook in my life. I have people telling me there is an Angie Pate on Facebook that looks just like me well that isn't me. The police is next on my list. Signed, a non-Facebook user

Nathan Ellis
from Maidstone, ENG
I have recently updated my Facebook app, and everything was normal until I tried to log in. At this point, Facebook demanded that I provide ID to confirm who I was, stating that if the ID does not match the name on my profile then it would not allow me access. I have added the middle name 'crusade' to my profile to mark me out from other Nathan Ellis's in the world and there are a few. This was because I liked that middle name and so my friends could find me easier. However, my passport does not have this name stated on it.... so by my reckoning Facebook will have an issue with this.
Facebook is taking its sweet time over this.... so far it has been 4 days since I have had access to my account and it is to the point where I can not contact certain friends as the only contact I have with them is through Facebook. The best has been saved to last, Facebook should not be allowed to ask people for proof of Identification as it breaks international laws, Facebook is in a lot of countries to which they do not have any power over or in, for instance I live in the UK Facebook is an American company. I am not nor will ever be an American citizen and therefore I am not required to produce ID on demand.
I am making this call to all others that are suffering in the same way to share there stories, and those of you who still have Facebook access to share these stories on our behalf to make sure other people do not fall into the same difficulties.

david r sargent
from Plaistow, NH
A person without my permission created a facebook page using my business name of DOC ROX, it is associated to a Pam Beaton with a gmail address. She refuses to take the page down, I can not create a page with MY business name and my business is not being served with proper information regarding my schedule and events. I have complained, and my wife has complained also to facebook with absolutely NO results. I want that page closed down.

Firefli Dietz
from Fort Sill Indian School Reservation (historical), OK
Someone on Facebook was immature and reported my name as fake. I added my middle name to my account. The next morning I'm locked out because someone reported my name AGAIN and I am very pissed. I do not appreciate being harassed over my name. My legal and birth name is correct. I use Facebook to keep in touch with family, we are a military family so we travel a lot. I also have irreplaceable photos on my account that I do not have anywhere else. I have sent in a photo of my birth certificate, marriage license, as well as military ID as proof of my name. I want this issue resolved immediately, and my account unlocked. This is harassment and I am not afraid to take legal action if this issue remains in resolved and my account stays locked.

People reported my picture of the wedding and you made me remove it. I report a group that is all about children and having their way with them and you tell me it doesn't violate your standards. Facebook has a double standard or not standard when it comes to their moderation policy.

Keyana Robinson
from Welch, WV
A scammer hit me up using a fake name. He stole this ladies phone and was talking to me had my name on the list for free money then tells me have to pay 700.00 for the money. I don't want to claim my winning money, I am putting a law suit in.

Cynthia Rolling
from Perry, OK
I was sent a friend request from a woman in Florida City, FL . At first I accepted her as a friend. We then we began to chat back and forth to with one another. She kept sending me a few friend requests, before I even accepted her). asked me if I'd help her distribute the $5.2 million dollars that her late husband left her. I want you to know that she even told me that she was going to give me a security code, so that the person who was caring for her could give to me, so I could get the money from her. I befriended her because of what she was asking me to do. She went on saying the Lord had given her my name. Also that her late husband worked for the Chevron Oil and Gas company in the UK. I don't trust her and I don't want her to scam anyone else about this.

olteanu stefan
from Mantova, 25
i called my friends to get the access codes i sent to recover my account and none of them received anything. Are you making fun of people Facebook. How can i lose my account when i log in at 12:30 and i get a message 10 hours later that im kicked out of my account and my password was changed 4 hours before i logged in with my password that i have....is this some kind of stupid joke or do you want to delete my Facebook account and thank you i lost all my access to emails sites and all i had because i trusted you with my email phone number and many other thing. Thank you again I will never trust you again and also i don't have a phone number now because of you.

Earlier today I receive an email from facebook team and they kept asking me to down load my photo ID and I had recently explain to facebook team that I'm not allowed to give out any personal information at this time and yet they still keep bothering me about this. I did ask them in the request to please delete my face book account. I'm getting little upset about this each when I explain to facebook team that I'm not allowed to down download any personal information can you please tell me what do you suggest I should do? when they asked to down load my state Id which I told them I'm not allowed help.

Susan Lewandowski
from Pennellville, NY
A person by the name of Gary Shelley forwarded a link on April 18, that he had received from Rantlifestyles. It was a video that protrayed a drunken women at a liquor store and an associate trying to help her. The caption said "Need help in aisle 3." Mr. Shelley added a comment that said - This looks like Sue from across the street. He is referring to me and he has 86 friends that all saw this - and some of those people I know. That is insulting and degrading. I think you should warn him that this is an invasion of my privacy and extremely rude.

Janel smith
from Merrimack, NH
My brother passed away on March 24, 2015 and since then his pictures turned into a memorial unfortunately one of his friends was able to figure out his password in and blocked me from my brother I need to know how to fix this as no one has a legal right to do that please tell me.

Lilly Addams
from Brooklyn, NY
I have been on facebook for four years. I use it for business purposes. Now facebook does not allow "fake names". And requested I send in picture ID which i did. I never got a response back and over 4 days I kept sending my ID over and over again. Still nothing. No response... still blocked. It hurts my pocket for 4 days. Then I realized that they had emailed me to tell me to send photo ID and I responded to that email with another copy of my ID. About 6 hours later, they reopened my account. The MINUTE I logged on, they asked me to verify again! So I did..... and for no reason whatsoever, they are preventing me from posting in groups for two weeks. Ok, At this point it doesnt matter as long as im online. I will deal with no being able to post in groups. This is was last night.. Now today, Im online just chatting. Not posting or anything, and amazingly im asked to verify by my friends pictures. No problem. I start to type in the names of my friends pictures but facebook is not letting me submit the names. Instead of using firefox, I log on from IE and they tell me I have tried to verify too many time within the hour! I swear to god, dictators do not have as many stupid rules as facebook! They should be sued for harassment!

Diane B Carlson
from Saratoga Springs, NY
I can't afford to use the mobile app for Facebook. I need to use it on my laptop. Facebook laptop version states I don't have an account. Facebook has old information and refuses to allow me to use it. I have to prove myself for security reasons. I don't need to do that I downloaded a picture, that's enough. You're forcing me to cancel Facebook. How can I stay in contact with my family?

Carl Niswonger
from Cheyenne, WY
One person on "You know you're from Las Animas If" site was posting and promoting his photography and I complained. The Administrator didn't like me complaining about her friend and blocked me from the site. I was told that I was the only one complaining and to stop "Making Trouble". I continued to complain on Facebook proper and the abuse finally stopped. The Administrator refuses to let me back on the site because I won't "Be Nice." I told her I would make one final request for her to restore my privileges or I would file a formal complaint with you. I guess she thinks there is nothing you can do. Would you kindly resolve this dilemma as I don't think this person understand the duties of an Administrator. The Las Animas site is dear to me and I need your help to get back on the site.

sadie tempest
from High Wycombe, ENG
I responded to an advert on Facebook unfortunately I have been scammed for 100 pounds that I cannot afford. The company is Sheridan labs they offer a trial course of tablets nothing obvious in advert that shows you must cancel in 14days or a further shipment will be sent at a cost of 99 95 needless to say money has gone no shipment not that I want it . After speaking on the phone they say they will refund money but after reading a very long list of complaints on the web site it is obvious this company is all about a scam.no sign of company name on packaging complicated off shore banking.please stop the adverts as they have caused a great deal of distress in this house and it would seem a lot more as well

Esther De Sutton
from Nottingham, ENG
My account has been deactivated. I got married last February and changed my name to add my married name, De Sutton. It has been like this for over a year and today, for some reason, the guys from Facebook decided to deactivate it. This is very inconvenient for me as this is the main way I keep in contact with my friends and family. Since being married, my husband and I moved leaving behind family and friends a couple states away. I am upset and deflated that my mainstream communication with friends and family has been "deactivated" by the people of Facebook. Activate my account now!

nick danby
from Ingrave, ENG
For over a year I have been the subject of a Facebook hate campaign that has devastated my name and life ,and not only was I discriminated against by the police despite I being made aware of these acts by a neighbor but I attempted to contact Facebook and give details of the names of the individuals.This has been extreme and harmful in every way and due to nothing being done both slanderous and highly personal matters have got into the general community and I was informed via someone that from Facebook my ex wife or her friends have said things of an incriminating manner.I don't need to repeat the harm done and those who have read their public posts have led to a witch hunt, and the polices discrimination has added to it. There is laws over this and unless I contact Facebook or have the means to do so and as they have the means to investigate past posts by these individuals I don't know what to do.

Vitalina Nabola
from Auckland, AUK
This is the fifth time my friends have been viewing attachments that was not send in by me. Please can you remove all those attachments or advise me on what to do. This is not very good as I use Facebook for professional communication purposes as well with work. I need your help in eradicating this hackers!

Cheryl Fitzsimmons
from Boise, ID
A Facebook user has made misleading and defamatory remarks about us on her posts (we are not Facebook subscribers). We had asked her several years ago to not say anything about us on her Facebook page(s). She even has her son doing this, so much so she has received a cease and desist directive from our attorney! If she doesn't stop, we will be forced to seek all remedies available to us. Please tell her and her son to cease these posts IMMEDIATELY!!

irene andrews
from Minneapolis, MN
Truth be told I have been content, not happy, with facebook. Until now, now I am very unhappy. It seems facebook in its infinate wisdom has decided my friend Marty is no longer Maggical. I am referring to the fact that facebook will not let you pick your name, really? Marty has been Maggical Marty for as long as he has been on Facebook, he is as recognized by this moniker as I am by Irene. If facebook could give a good reason for this decision it would be helpful but it is impossible to get acknoledgement from a real person, when dealing with facebook.... it doesn't happen. I can say this because there is no way a person would waste their time and energy with such a ridiculous campaign.

irene andrews
from Minneapolis, MN
Truth be told i have been content, not happy, with facebook. Until now, now I am very unhappy. It seems facebook in its infinate wisdom has decided my friend Marty is no longer Maggical. I am referring to the fact that facebook will not let you pick your name, really? Marty has been Maggical Marty for as long as he has been on Facebook, he is as recognized by this moniker as i am by Irene. If facebook could give a good reason for this decision it would be helpful but it is impossible to get acknoledgement from a real person, when dealing with facebook.... it doesn't happen. I can say this because there is no way a person would waste their time and energy with such a ridiculous campaign.

On March 29th, some people had accessed my friends account and used her profile to inbox me and impersonating her in order to entice me to apply into a scam where she had supposedly won 50,000$. The offer was that I phone this number to see if I had won too, when I did they had informed me that I had won the Facebook customer special lottery. but in order to claim the prize they needed some personal info like my e-mail address, my Facebook account, etc.. I gave it to them this is when they then informed me that they need money upfront so I can get my prize. when I refused, they used all the info I gave them to change my access codes to my account. This is serious cause now they are using my account to use in their scam. My friends have been informing me. I need to reclaim my account and close it. This a serious criminal offense and I think you people need to do something about it...ASAP!

Brian Tuman
from Campbellsville, KY
I have filed page complaints against 8 pages which are all manned by unknown individuals using fake names and profiles. These profiles keep changing their names and all have me blocked from the sites and all of these profiles are posting slanderous, malicious and untrue posts directly naming me. Many of my friends who can see the content are screen shooting the posts and sending them to me ( I have over 250 pages of these pictures and comments) and they are also reporting the content as well, a few have been removed, but recently it seems all we get is a computerized reply that it does not violate Facebook policy - correct me if I am wrong, but fake profiles is a violation of face book policy..... Just 2 weeks ago they opened a closed group and it too is all devoted to me and I am blocked from seeing or joining. They have stolen pictures from my personal Facebook page and from my business Facebook page "Fast Lane Farms" and posted them on these fake profiles and the fake profiles have also posted poor reviews to my business page. They have left defaming and low reviews on my business page which I cannot remove. How can I find out who is behind these pages so I can have EPO's issued, I have filed police reports for harassment, but no one seems to be able to help me stop this. I have been told to take my personal pages down, but that will not stop them from continuing the behavior on the fake pages. Please contact me at the email above I can electronically submit to you the screen shots and the page names and would welcome the opportunity to discuss this and how it has affected my business. Nothing like being accused of being a drug addict, alcoholic, thief, transvestite, liar, homosexual, and low life to have a detrimental affect on my livelihood.

Somebody hacked my Facebook account and posted adult videos to my timeline, and they also tagged my friends in it. I do not know what exactly happened. Some posts appeared in my Facebook account. I logged in from Google chrome. I doubt somebody hacked my account.

Dave KryKey
from London, ENG
Page stolen, tried to use the help section, and its useless, sent emails and tried other ways and all I get back is the link to the useless help section - the page has 280K+ likes on it and I have had it since 2009. No help from Facebook at all!

Ayesha Farha
from Chennai, TN
My facebook profile has been replicated by someone with my photos, details and same profile name as mine. I want to know who the person is and also i want this profile to be removed from facebook. I have changed the privacy settings of my photos like it can be seen only by me. The fake profiler has my photos. Please find the profile details.

M. Piper
from Wichita, KS
I have very constant drop downs and interruptions pushing me to take your surveys. Some of which will not allow me to cancel. I have already taken your survey, this needs to stop! I cannot trust Facebook any more to provide a great experience for me.

Robert Lantz
from Sparrows Point, MD
On my facebook page I cannot any messages unless ask for friends and I do not want. Please put my page back to normal. Thank you!

Chris McClure
from Kirkcaldy, SCT
Myself on my account set up my dog a facebook and she has now passed away. It was an upset enough to myself and my son Christopher McClure who is also linked to this account. I need access to this account as my ex partner may have access I want to get in print off all my dogs pictures then close it down. The account is in the name Mitsy MiClure and it is a Staffordshire bull terrior that I am holding whilst under a duvet, that is her profile pic and I have no recollection of email address, password or security questions. I have had no problems with facebook so far so could you please email me details to sort this out ASAP please!

Hillary Barrows
from London, ENG
Facebook has locked me out of my account because they do not recognize the location. I have sent them identification such as passport but STILL they say they do not have enough information. I have sent them emails from the email account linked to my FB account. I have changed the password. I cannot verify the account because I do not recognize the pictures of the people they show me and I did not use my right birth date for security reasons. I have told them where the account was opened. I am using the same computer. The account is for a private investigator (me) and I send them emails from the private investigator account that matches the name on FB. There is NO other Hillary Anne Barrows from Shadow Investigations in France on FB but still I can't get them to unlock the account. They say that it will remain locked and their decision is final. They are incompetent and frustrating and useless.

Dee Dee Stephens
from Angier, NC
I was saying happy easter and they and they stopped publishing my posts. I have been discriminated against. I want to sue Facebook for bias against my religion.

I'm emailing you to complaint about a facebook company. when I want to check my email on facebook I found out that someone was hacking my facebook account and I've been trying to log in to my account but I wasn't able to do that. and also I've been trying to tell them that I don't feel to have my photo be shown on facebook. and yet they keep emailing me asking me in order to recover your facebook account we would need an state ID and passbook No. I already explain I'm not allowed to down load any personal information about myself. SO please be sure that Face book people does not bug me to down load any personal information about myself Thank you!

Some has created a fake account with my name with all abused words and vulgar photo pics. Please help me in deleting those accounts and please take a action by them and respond to requests. I cannot get any help from Facebook customer service departments. These two fake accounts were created and nobody is taking action. Please do the right thing and help, I really need someone to show me how to block these two face book IDs.

Linda Sadler Cheema
from Las Cruces, NM
I received a friend request from my friend Sherlene Simpson. I thought it odd but assumed she had accidently unfriended me. So I accepted the request, and in a matter of seconds I received a Facebook message from her, or so I thought it was from her. It said, "Have you heard the news?" I answered, "No, I haven't." Then she or he asked if I had received my money from some government entity. She or he told me that they had received thousands of dollars. I felt funny about this whole thing. This did not sound like my friend Sherlene. So I went to my facebook account and pulled up her page. On that page she had left a notice that she had been hacked and please do not accept friend requests from her. Then I was scared and tried removing Sherlene from my list but could not. There seemed to be multiple accounts for her. Weird! So, I immediately deactivated my account. I would like to reactivate my account but want to make sure it is safe. I would like Sherlene to be removed from my friends list.

On a facebook page Radcon jimmy conrad is a police interview of a 8yr old boy who gives his full name and the school he attends. He is being interviewed as a victim of sexual abuse and the content is detailed and upsetting. I have reported the video to face book but their selection for why the report is not flexible and does not allow u to expand on your limited reason for complaint. I believe it is illegal to to show this video as it is publishing a minor's identity on a social site but facebook do not agree. Are facebook breaking the law?

I had filed a complaint for Mary Carmen Lopez (parrots as profile pic)for using my photos without my permission and listing false comments a couple of weeks ago. She was stopped for while but she is back. Hi I see that this young lady keeps going in and out of Facebook but again on 3/30/15 she posted my photo again with another note. What's going on... the police wanted me to contact you first before filing a complaint with them. I just the picture deleted from her Facebook account so she can stop using it. Attached you will find the one she just sent last night with a new comment.  Please delete the 2 photos she has of me.  Please advise.

My Facebook won't accept any messages because there something on my page. Is said that I have to add more friends and don't won't to add new friends. Please remove it now!

LaKeshia Jolly
from Lubbock, TX
Facebook blocked my account because of a picture that was reported and they said I had to upload a picture of my ID! Well i did all that and my account is still blocked! I just want my pictures off the page and they can shut it down I dont care!

I go by Holiday Misfit Sweets in many games and in real life. Someone keeps reporting a name that I have had for many years on my Facebook page.. I am not protending to be someone I am not. It is a name I choose to go by. I do not think it is far that I am being me and I am being blocked out my page cause I am getting reported over the fact I will not pay someone attention. I feel this is unjustified and unfair cause I have had Holiday Misfit Sweets up for at least 2 years and because people decide to catfish and play with people's minds is wrong. I am not one of those people I have had my Facebook page for about 5 years now..

Rhian Grove
from Canterbury, ENG
I ordered 7 items of jewellery from Florence Scovell in early February. I paid through Paypall at that time. I am still waiting for delivery of the order! They don't even reply to my messages. How do I get my order or my money returned. Many thanks.

Lee Wright
from Niceville, FL
I noticed about 2 weeks ago i have no elite I'mmissing all my benefits and i can't understand why it can't be my credit card because you still allow me to charge my chips if there is a problem. I think you should have me a email to the facts every time i go in there to get this statement that i can't access my account because of errors to it. Well this is what i say i buy all chips on a regular base but to pay for something and you can't even call or leave a message so i could get this fixed!

Fake account as been created and adult photos are been posted with my account. I need it shut down immediately!

Gadhave Pratik
from Ashburn, VA
My Facebook account was hacked by another person and he told me 400rs deposit my bank account. The person change password i cant not use my Facebook account please request to i need help.

Lester Dorsey
from Duluth, GA
I have been locked out of my account and someone has been using it for a couple of weeks now and i cant get any support on how to get back in it because it because they changed my password and email address.

John Chaplis
from Shrewsbury, MA
if John Chaplis can't log in to Face Book, I want my name & everything else deactivated now.

Kirsty H
from Portsmouth, ENG
A "person" from Lancashire (who I do not know) accessed my photos and sent me a pm of my 2 year old daughter calling her a mongrel (which she isn't & who cares if she was anyway). Said vile person then blocked me so I can't report her. This is after a disagreement on another site. How sick to involve a 2 year old child. She needs banning from facebook. Also she has a photography page. Google her reviews, they just about sum her up!! She is sick in the head.

Jackie Mcclellon
from Middletown, IA
Authorized withdraws from checking account would like to talk to some one from facebook customer service please call after 5:30 to see either if it is possible to have that stopped and to have my money returned. Thanks!

Prudence Lucas
from Morrisville, PA
Would you stop sharing my age on face book. I am a very private person . Just stop sharing my age with every one.people are calling me to find out if my age is correct. Not only do they know my birthdate but they know my age. Stop stop stop. That is too much personal info.

I tried to log onto my account, your system would not let me. So I tried a password reset. This did not work. Tried the recovery link, did not work either. Then I was told that my account was unlocked by email. I tried to log on again, it did not let me log on again. It came back with a picture of three people telling me I should contact them and ask for a code. These people are not trusted people. I then went to the lower left corner for an alternative way. I hit that and the three people came up again. Logged out. Why, could not use my security question answer that I have with you?
Just trying to get logged back on.

Chuck Walden
from San Diego, CA
I ordered a Drone QX from a Facebook add on April 19 and to date have not received it nor have I heard from the company. I have been unable to contact them because the phone number provided to my credit card company does not work. When you call the number you get a message to contact a website and then they hang up!
I trusted them because they were advertised on Facebook. Can you help, PLEASE!

robert armitage
from Glasgow, SCT
on my laptop windows 7 since Saturday 25th may 2019 I can longer access facebook messenger via my facebook account...just getting a blank white page ??? is there a problem....??? Robert.

Karen A Sagarino-Harris
from Grand Junction, CO
I cannot see notifications and or messages, or view comments or make comments this is has been going on for about a week. I have tried clearing cache to no avail what is the since of having account that is worthless. I am using one of the browsers you said to use. Microsoft Edge.

Joseph Horn
from Roswell, NM
My account seems to be blocked. I do not have any idea why. If there is a reason, I would very much like to know why. Could you
please fix the problem?. Thank You,

You keep banning me for the same post over and over. Why?

I re-posted a picture quote and was suspended from facebook. There was no share link so I saved the pic to my desktop and re-posted it and was suspended for the picture that I got from facebook. I feel I am being singled out -targeted etc....

Dr. Jagannath Kannojiya
from Mumbai, MH
we have our company facebook account named recourse.physiotherapy but we are not able to operate / open that account we have submitted my adhaar card than also no use. pls tell me what to do in this situation

Angie May
from Boston, MA
My account was disabled by Facebook without any notice. I got a message about suspicious activity on my Facebook. All I do is post funny memes. It's crazy to think that would be suspicious at all then I was asked to submit a photo of my face that's not on Facebook and I definitely did that and my account is still disabled. It was an active account it was obvious by the way my friends commented and interacted to me that they knew me.This is a social media site. I'm not running a business or doing anything that would require for me to prove identity to you. I keep reading all over the internet this happening with most new accounts,and eventually you require picture ID scan before allowing login. This sounds like a shady scam on behalf of Facebook to see how many brainwashed zombies will willingly hand over way more info than you should ever need for a social media site. Sounds fishy to me. Activate my account that you disabled or I'll sue you for trying to bribe personal information that is unnecessary from me and unfairly locking me out of my account after you received what you asked for

My giving name is Charles F. Bailey, I placed an order with " DEALS YOU MAY LIKE" order #3738 on May 5 2019 the price was $99.99 with a discount code of $10.00 leaving a balance of $ 89.99 which they drew from my account on May 6 2019 I have never received the Drone nor they have not refunded me as they have promised . My Facebook profile is Fred Bailey and I am requesting they be removed from Facebook because they are a scam. Thanking you in advance for your cooperation.

Jacquelinw K Johnson
from Hayward, WI
I made a purchase of clothing from Chiczora, four items. I received them all and tried the four pieces of clothing on. Three did not fit, in spite of being same size as one that did fit, for two of them, and the other was actually a size larger and still did not fit. I began contact with the company's email service@chiczora.com I have a string of emails with two different representatives beginning May 5th. I still have no resolution. The last email offered a partial refund of $18 for the 83 dollars worth of items I wanted to return, and I keep the "item". It was not clear if it was 18 dollars for all three or 18 per item. Also, I asked them to pay return shipping, as their poor sizing caused the problem in the first place. They stated it would cost 30 to 35 dollars to return them to China and I would have to pay. I was not given an address to return them so I have no way to do so and no way to confirm return postage. I will not trust these ads again, and never purchase anything from over seas again through Facebook.

I am complaining about one of your advertisers, Sami & Sean. I ordered a t-shirt from them and like the design. But, it came as a v-neck when i thought I had ordered a regular round neck. They refuse to help me replace the V-neck. I have attached a copy of their advertising and sales material, which shows a regular neck, not a V-neck (see attachments). In little tiny print, the order does say V-neck, but I content their pictures misrepresent the product. They refuse any sort of help and even hung up on me in an online chat. They offer no phone number or address to formally complain. Please advise what you can and will do to bring this new Facebook advertiser into line with your (and my) expectations.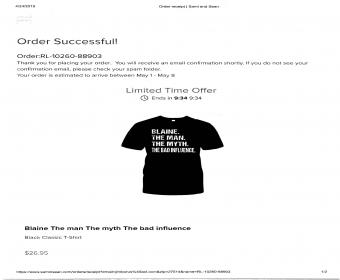 George Ghanayem
from Garden City, MI
My profile has been banned or limited for thirty days for something I have posted which did not comply with community standards but you did not tell me what it is I have posted how can I try to avoid that next time if I don't know what the offending post was?

Christine Lewandowski
from Wilmington, DE
WHO changed the format of the facebook.com/groups? It is horrible. It is NOT user friendly. You have to keep going in and out to get to one thing at a time. WHY did you change it? WHO asked you to change it? I don't remember being asked if I did not like the previous format. Does the person who changed the format even USE facebook groups? Did you try and access ANYTHING after you changed the format? You CANNOT access ANYTHING. It's horrible. PLEASE CHANGE IT BACK TO THE WAY IT WAS BEFORE IT GOT SCREWED UP. IT'S HORRIBLE. It cannot be accessed the way it is. PLEASE CHANGE IT BACK TO THE WAY IT WAS BEFORE IT GOT SCREWED UP.

I tried to friend my wife and sent her a photo. it was a simple photo of my face smiling. Nothing inappropriate. When I hit send I was then locked out of my account with an error message that says, I cannot use my account as Facebook is reviewing the photo I sent them....??? I did to send facebook a photo. If this is the problem how long does it take you to view the photo and reinstate my account? I am new to facebook and was hoping to use the messaging feature for work. seems temperamental and maybe a bad idea.
Please let me know how to get back in my account. this really stinks, Pete West

Facebook rip me off and not sorting things out have sent court papers to Facebook and the people that run it and had no answer back

Linda Leffler
from Hibbing, MN
Facebook has locked me out due to someone trying to hack my account. I even sent them a new password. Birchtree1939 uu you cannot resolve this then cancel facebook .

roger parkes
from Hinckley, ENG
You disabled my account some weeks ago for no apparent reason. I do not use obscene language or post any controversial comments.
I use facebook to keep in contact with many authors to discuss marketing. I also use it to contact a small number of friends. But my main concern is being unable to contact authors and author groups in the US and Europe to discus my publications and marketing techniques. Social media is a powerful marketing tool for me, now i am being virtually wiped out since my colleagues are unable to make any contact with me.
Why? what have I done to prevent me having any accounts on facebook? I respectfully ask that you address my complaint and tell me what it is you think I have done to deserve your treatment.
Thank you,
Roger Parkes.

Linda Skovira
from Harwich, MA
I can'recover a facebook page that I have deactivate

I want to get off Facebook. I have been hacked 2 times already and when I try to go to Facebook it tells me I have the wrong password. GET ME OFF.
Theadora Huttmeyer

Jesse Delcourt
from Minneapolis, MN
Dear Facebook team I have been trying to have a Facebook account to contact family one of my family members are dieing but you keep asking for me to upload photo of my self that clearly shows my face book ever time I try to keep a account it's refreshes the page and comes to check point within every hour to half an hour then when I submit photo you disable the account with no giving reason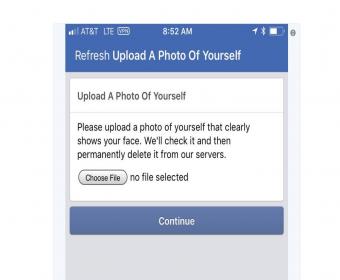 I've been complaining and sending numerous messages to Facebook on the behalf of thw everyday blocking me from liking my family members post. Now its to me as an harassment; and im almost to the point of going full throttle hiring a lawyer like Morgan & Morgan if this keeps up. I can't send my mom a heart on her page. I feel they need to be more strict on people killing people post; and posting stuff not cool. Rather then bothering us people who does nothing to people.

When I click on "see 13 more comments" nothing happens.
When I click on "see more replies" nothing happens.
Is this problem fixable?
Thanks in anticipation.
John Patterson

Sidney Anthony
from Johannesburg, GT
Facebook does not come back to me about the fact that they system deactivated my account.i have gone to all they sides to complain and they are not coming back to me. My business account is connected to this account and I have tried very much to fix this as it relates to my business account and could ruin everything for me.

Rickey Barker
from Shaw, ENG
Facebook have taken funds out of my account without authority on eleven separate occasions, my bank has recouped some of the funds, however, there is still a significant amount to be addressed, therefore I would like the funds to be reinstated into my bank account. Thank you.

id like to report facebook please. for interfering with democracy. and deleting a valid mep's election campaign video. with no explanation as to why! facebook is actually interfering with the will of the people. id like to see facebook prosecuted. i look forward to your reply. thanks

i cannot open my facebook........i was hacked......this has happen before.......done nothing wrong.....not my fault........i have tried to open my facebook..but cannot do it.........please help and open my facebook..........facebook is the best site on here,,,,,,i enjoy it alot..........please help me with this matter........thank you so much............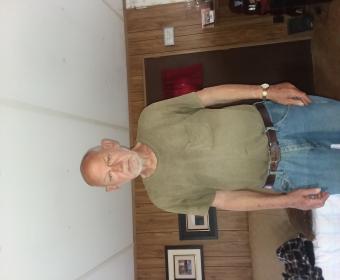 i was hacked,,,,,,,,please open my facebook,,,,,,,,have been hacked before,,,,,,,,i have done nothing wrong.....not my fault...please open my facebook........i enjoy it alot......it is the best sight on here...........thanks so much,,,,,,,,,,,,

You locked me out because you don't think it is me. I tried to change password, you refused so now I have uninstalled both facebook & messenger
I am a Christain, a Republican, wife,mother & grandparent so I will be vocal about your services.

Andy Wallace
from Lanark, SCT
Why am I getting the attached message? I have enough friends on facebook, I like to see their posts, I don't want to be prevented from doing that for Facebook's own devious reasons. I want to use Facebook as I want to use it, not the way that Facebook wants me to use it, and if I can't there is no point being on Facebook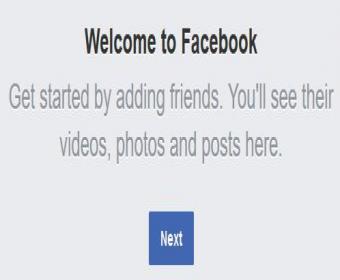 Wanda Jackson
from Dallas, TX
Can't get an account, someone hacked my account, also disabled my phone number. Y'all need to help.

STUPID PASSWORD JUNGLE MAKES SERVICE OBSOLETE BY JUNE 2019--JUST IN TIME FOR PRIDE!

Arunyadav
from New Delhi, DL
Dear team my fb acount in the name of arunyadav.wich has been hack by someon using his name on my fb id change tha paswrd also.so kindly help me to retari my fb acunt and insure that hi will not miss use tha contain in my fb id.kiny du the action as soon as posible.

Donald Haynes
from Portland, OR
They put me in Facebook jail for 7 days over a post i made a couple months ago, ok i understand. And then just yesterday. The same exact post i made at the same time as the first one surfaced and they put me in Facebook jail again for 30 days this time! I already got in trouble for it once and i have been complying with the Facebook standards. Im really getting tired and irritated with how they are running it. Ready to delete my account! Along with several other people I know.

Griffith Gina
from Saint Albans, WV
can I please have zero stars? A friend has had her account hacked and some unknown person is using her account to solicit donations and money. I have tried to file a complaint online but the process is tedious and whenever I finish explaining the complaint instead of excepting my input all the information is deleted. And of course you have a phone number but you're not talking to anybody at the moment. So first of all the friend of mine whose account has been hacked is named joyce Tonkins from .st. Albans WV. Some unknown persona is soliciting money at least it's far as I'm concerned on Facebook messenger. Second it has become so difficult for me to file this complaint – which I am doing because my friend Joyce cannot figure out how to file a complaint – that my next call is to my two senators telling them a story as a reason why Facebook must be government regulated. This is ridiculous. I am trying to report a crime and you do not make this report feasible

andrew katchusky
from Grand Island, FL
im tired of having my account blocked for 30 days for expressing my freedom of speech.i want my account unblocked.30 days is unfair and i want my account to be unblocked immediately .i have the soul right to express my freedom of speech and not have my comments i make on friends post be removed nor blocked .its highly annoying and i want my account on facebook to be unblocked NOW.facebook has NO standards .please unblocked my account on facebook.

when I try to sign up you request a mobile phone number I do not have a mobile phone

john knox
from Prescot, ENG
you are shadowing me. I can see my posts and shares. but none of my friends can see them. this is my 4th complaint in 4 months

Ryan Albanese
from Pasadena, TX
Facebook is actively suppressing my 1st amendment rights. The statement "I commemorated the event by buying an ar 15 and a couple pounds of bacon" is in no way racist, illegal, bigotry or discrimination. Continuing to do so needs to lead to charges be filed against facebook.

Naawwii Rashaad
from Addis Ababa, AA

Facebook, bring back the "new posts" topic in friendlist now!! We can't do without since we hardly see any friends-feeds nowadays. Facebook becomes totally worthless this way!

mY COMPLAINT IS WITH FACEBOOK
I boosted a post and tried to get it boosted to Maribyrnong Australia to Liberal Party of Australia people aged over 35 in a radius of about 12 km but it was boosted to Malang, Indonesia. Will you help make sure the $30 credit now owed to me goes where i intended the first boost to go?
I CANT FIND OUT HOW TO GET THIS COMPLAINT THRU TO FACEBOOK

Piera Maria Alexandra Verri
from Slough, ENG
Kindly reactivate my other account I have been trying to manage my own friends so I have 3 accounts. One old I cannot even access because of the same problem for the last 3 years. Consequently , I had to make another account years ago with other 1500 friends and you have blocked me from my second account again. Please understand I do not need your security if every time you are closing my own account. Unfortunately,I have webinars to attend which I have already paid for and this is now too much inconvenience. I am writing from my new account which you also bloked one month ago because someone thought it was not me. Kindly please unblock my account now blocked and make sure you leave this one the way it is. I would be very grateful thanks piera

One of my friend nisar kuchay is not able to send me friend request coz i have blocked him once..now he z nt able to send d request so u r requested not to block this option for him n enable him this option so that he can send the request n make sure in future u should not block this option for people..resolve this as early as possible

Rashmi Kumari
from Navi Mumbai, MH

said doing maintance been over an hour still cant log on wow some company how about fixing the problem ?????

CW Garrow
from Redcliffe, QLD
I cannot place a comment without a red window appearing and I have to delete my comment, even though there is nothing wrong with my wording. Secondly , I cannot delete certain unwanted posts on my home page.

Greendot has put a block on my card. It's been nearly three weeks now. You can't get anyone on the phone. The voice machine tells you the card will remain blocked until I send in the infomation that was requested. I was never notified to send in any iinformation. I went online to see how to unblock my card. I sent that to them. Some one called me and said headquarters would be calling me and to keep my phone line open. She couldn't tell me why my card was blocked.This is a con man business. People of the United States, don't deal with greendot.They will block your card. A means to get your money. I left voicemail telling them I don't care how long it takes,am going to get my money from them.
Have feedback for Facebook?
Thanks for your feedback!
Sorry. Please try again later!