Facebook
Facebook Complaints Continued... (Page 5)
457+ reviews added so far. Upset? Call Facebook corporate: 650-543-4800

Have been trying to get in touch, but, that's right no one can get in touch with Facebook, only cause you don't want to listen to what peoples complaints are about, you make it so hard for people just to ask a simple question, don't worry I found the answer myself.

Richard Safford
from Edgewood, NM
I do not like having the posts skip back to an earlier spot when I am reading, then having to scroll through many already read posts to get back to where I waa. How Do I Stop this?

Brian Tuman
from Campbellsville, KY
I have filed page complaints against 8 pages which are all manned by unknown individuals using fake names and profiles. These profiles keep changing their names and all have me blocked from the sites and all of these profiles are posting slanderous, malicious and untrue posts directly naming me. Many of my friends who can see the content are screen shooting the posts and sending them to me ( I have over 250 pages of these pictures and comments) and they are also reporting the content as well, a few have been removed, but recently it seems all we get is a computerized reply that it does not violate Face Book policy - correct me if I am wrong, but fake profiles is a violation of face book policy.....
Just 2 weeks ago they opened a closed group called "Tumanoligy 101" and it too is all devoted to me and I am blocked from seeing or joining. They have stolen pictures from my personal Facebook page and from my business Facebook page "Fast Lane Farms" and posted them on these fake profiles and the fake profiles have also posted poor reviews to my business page. How can I find out who is behind these pages so I can have EPO's issued, I have filed police reports for harassment, but no one seems to be able to help me stop this. I have been told to take my personal pages down, but that will not stop them from continuing the behavior on the fake pages. Please contact me at the email above I can electronically submit to you the screen shots and the page names and would welcome the opportunity to discuss this and how it has affected my business. Nothing like being accused of being a drug addict, alcoholic, thief, transvestite, liar, homosexual, and low life to have a detrimental affect on my livelihood.

Mohammed Hasan
from Mumbai, MH
Sir, my account was not opening it show make your identity but i cannot recognize all photos this id is mine please resolve my problem.

Too whom it May concern. I'm emailing to express my concern about the Facebook company. Sometime ago I receive an noticed from Face book that my account had been hacked and facebook had asked me that if they want to recover my account I would need to down load a photo Id to sent to them to verify that that is me. But I had already explain to them that I don't feel comfortable to email or down my Photo ID because I've been warn that I may not give out any personal information about myself. I had told them that many times and I'm getting little frustrated with this whole thing from Facebook. I would like it very much if Facebook people would please stop emailing me asking for my Photo ID. if this continues then I will report to my local police department along with the note thank you sincerely.

Mudji Versteeg
from Hilo, HI
Too whom it May concern. I would like to complaint about Facebook people. what my concern is is that facebook team had kept on emailing me to submit my picture ID and I don't feel comfortable to do that. I've been hearing a lot on the news about people posting photo and personal information on facebook which people should learn to be careful because you just never know what facebook can do. they can sometimes do funny thing like look up where you live and find out all about you. I've been explaining to facebook that I'm not allowed to post any photo or personal information and yet they keep on emailing me about it. I would like it very much if they would not ask me to download photo ID. I was trying to recover my facebook account when I noticed that someone hacked my facebook account please be sure that facebook don't email me anymore Thank you and Aloha.

Dayanand Pandey
from Lucknow, UP
Some one is tagging virus at my timeline even though I have restricted my tagging option and even it is sharing the same virus post to other friends of my list.

Ajay Upadhyay
from Mumbai, MH
May account deactivated for some mistakes between sending a message for friends. I want to get enabled and login back to my account so please let me back in Facebook. I am sorry for mistakes!

Habib Kareh
from Tripoli, TB
Some one changed my Facebook account name. They added his name to my account the name added is Ahmed Bayet so when I tried to enter my account a message occurred says this account removed from Facebook how this happened. I really want my Facebook account back soon

abdul mateen
from Lahore, PB
I have to tell you that somebody trying to put my pics in bad news which is completely fake. Like religious disobedience with my pictures on Facebook. She has a good following so people get started to share it. I want her account blocked and take a serious action.

lauren mcdonald
from Sydney, NSW
Why is it so god impossible to get back on my facebook when I have forgot all of passwords to every thing you are asking me for. Why cant you keep the test where I have to name the people in my photos on my account?

Facebook has stop my account for security check but for confirming they asked me for unknown pic as my friend I could nt recognise them so facebook doesn't log in my account plz help me to log in again.

My 13 yr old son has recently contacted you to ask you to remove a facebook account that a bunch of school bullies have set up in his name to make fun of and write nasty thing about him. fb support have came back saying they will not remove profile as these people are following fb community standard!!! Can you explain to me how online bullying is ok? you write about how serious you take online bullying but when you are asked to help you do nothing. who do i need to go to to get help with this??

Facebook would not accept my normal password so I changed it and answered the secret question. They said in 24 hours I could log back in. When I try they tell me my email is already in use. No kidding, it's mine. I tried again, another 24 hours and same story!!! My facebook is blocked after changing my password. Who do I call???

I'm upset because someone has shared my photo and I do not know them. A random person who was suppose to be my friend has shared a photo of mine with an inappropriate tagline. i want to report about that person. he has also sent me harassing messages from couple of his fake ID's. I would like Facebook to kindly take some steps against this and also know what you are doing to prevent this kind of problem in the future?

I was blocked from sending friends request and some of the people on the list were family, including my daughters and grandson. A couple of them even carried my last name. One of my daughters never responded because she has no means for getting on Facebook. So there reason for blocking me is all wrong because my family do "Know Me!" - I work in music so the other people I sent request to were musicians to connect with to sponsor them.

zynga robbed me of all of my chips almost 22 million worth.. i have read that they're taking chips from good players. i started with 20k in chips. i put a lot of time in doing so..
it's part of my past time i believe it's terrible they can just take your chips away as they please cause you're a solid player.. they want you to buy chips.. that's what it's all about..
Zynga owes me almost 22 million in chips.. can i please get them back??

Today is my birthday and because of some arbitrary decision of Facebook, I am blocked and cannot ready any birthday wishes I might receive.
Without a doubt, there has to be a change to the way Facebook decides who can friend who. I'm blocked for responding to friend requests not because I sent out thousands of requests. It makes me really, really mad. I want to know who has complained about me and I want an answer to my email messages.

I just noticed on my facebook account of scratchz padz a whole section of my photos containing my graphic art work has disappeared it had est around 600 posts, I did nothing, didnot remove or delete so where are my pics they belong to me put them back now, you need to fix your facebook programing allso it hasnt let me do a down load in a few months first and now my art work that I made is gone, oh come on guys fix it, bring my photos back and let me do down loads agsin..

Hello, I apologize for complaining, but the game Country Life on Facebook...has been "apparently" removed. It is not the fact that it has been removed, (2 days now)... there just was no "warning", or any kind of explanation! Which keeps some of us wondering exactly, who we are even dealing with!
People have asked, no replies...is there really anyone there working on this? Or will it be removed permanently?? Some of us, has worked so hard with these little guys, and have actually felt like we were farmers! Could you maybe post an explanation on Facebook itself? It would sure help!
You guys have great games! It helps when there are those of us who can't find a job because of out age, mostly! Keep up the good work, but please work on your communication!! Thank you...Merry Christmas and Happy New Year! :)

I'm not on Facebook and consider myself anti Facebook . You keep emailing me every week to tell me about activity on my page. When you try to click on the Link to 'my so called ' page it says it doesn't exist. However you still bombard me with info about the activity on this ghost page. I've reported you as spam but it still keeps getting through . I've also clicked through all your Facebook relevant links or unsubscribe (I've never subscribed!) links and this is as infective .

I need someone accountable from FB to contact me, as i have been discriminated and have been misstreated. i want someone from this organization to contact me so i don't have to file a law suit against Facebook, i would rather get it resolve. They keep blocking me for making friend requests to people i know. What i find funny is that they keep putting people's pictures in front of me that i know and i friend them and there i go again, i'm accused of friending someone i don't know.
Where do they get there information? if someone is complaining i can't help that if they went nuts in this world and don't want friends. i want to talk to someone at fb to find out what there story is to block people. I'm even block currently to send messages. I didn't do anything by sending a message. If someone can give me a answer about this, i could figure out why i keep getting blocked. I don't know whether if it is becasue a action from me or someone else. All i know is if i make friends requests i get blocked.
This has to stop. If i have to hire a lawyer to sue Facebook i need someone who has done this before, to get a message to them that they need to stop harrasing people for using this social media for what it was meant to be used for. if they don't want me to make friends they need to stop running people in front of my screen. i know there are hundreds of other people being block for non offensive reasons. i don't know if it is a mistake or malfunction from FB or what. I am very upset about this..

This is the worst online poker that I've ever played! It's not close to realistic. It seems as if one or two people are the only ones at a table that always have good enough hands to play. I played at a table and never got a hand that I could play or let alone win. That is terrible!
You have no choice but to try to play when you're in the blinds and half the time you don't get a hand that you can play or even think about winning on. It's horrible. I think that Facebook needs to take the poker off and just be a network that people can only talk on. I've come to the conclusion that if I'm going to play, I'd much rather get full tilt poker.
It is much more realistic than this bullshit you have on Facebook. Plus you get to play with players who know what their doing and actually know how to play. You also don't have to worry about hardly ever getting descent hands to play. You have a better chance of winning on full tilt and it's closer to playing real tables.

Facebook is down for required maintenance right now, but you should be able to get back on within a few minutes. In the meantime, read more about why you're seeing this message. Thanks for your patience as we improve the site.
After nearly 3 weeks Facebook facebook have still not rectified the issue. All I get is an automated email, no contact phone even at a premium rate.
Company is utterly incompetent when it comes to dealing with customer reviews and complaints about their website being down. I use Facebook all the time and this needs to change immediately or they risk losing more membership.

I understand that you (Facebook people) are always doing something new to upgrade the business but i am so tired of you changing things in such a way that's suppose to help make facebook better yet it is driving us looney trying to keep up with all of the different changes. You give a lot of information that is so confusing till it's defeating the whole purpose! I am so confused as to what's going on with this privacy setting till i just want to get off of facebook altogether. It's like a love/hate relationship.
You explain the changes but yet you don't explain it thoroughly enough for everybody. I need for you to explain to ME SPECIFICALLY how to fix MY SITUATION! 2 days ago something happened to my account & i don't know how to fix it. None of my friends/neighbors for CW ONLY can see any of my posts. I don't think that any of my other friends that play on any of my other games are experiencing this problem. It just seems to be only CW. Can you please help me figure out how to fix this issue.
Playing the games on facebook are really the main reason why i get on facebook in the first place. So if i can't play the games there's really no other reason for me to stay on facebook. Please advise me as to what to do now! Hopefully i will hear from you real soon. Thank You!

I bought a facebook game card and loaded it to use as cash on farmville 2. I had 211 dollars on my game. I logged out and came back an hour later and it was down to 72? WTH It cost me $25.00 to buy that card and now its all gone. I will not buy another one and may stop playing the game, this is the 2 time it has happen.

There is an entry on facebook under my facebook photo that I did not put there. The entry asks for donations for Hurricane Sandy Relief. The entry names Ronni Watkins, Angelo Santiago and Cindy Bell as supporting my request for donations. I'm sure these people do not know that they are on this facebook entry. I did notify them, though. We all "liked" a cite called Characters Unite recently. The Character Unite name was on the entry also. Please eliminate this posting and investigate this Hacking. Please take the steps necessary to clear up this violation. Thank you, 

i have reported this facebook insident a few times but just found this sight my daughter as had to move away from her x as hes arrassing her slandering her and her new partner, he as made a false profile under the name of zoe will he as sent messages to everyone on facebook accusing him of being a prdofile i think its discusting we have involved police they told me to complain to you as they no its this michael nicolas and his mum mandy bower i have already blocked that family and deleted them of my face book but earlier this year i had to add another letter to my email as someone tried to hack it now hes slandring my daughter of and will not give up i no its this person and police agree but we need real evidence so they adviced me to contack you to sort it out as they dont have control of facebook and you do its getting very scary for my daughter which i think is well rong she shouldnt have to come of facebook because he can harrasse her please help us to avoid this zoe will to be able to contact people for this is so bad to accuse people of things that is not true the the reson we no its him and his mum is because messages were sent to zoe will privately and suddenly the family are asking questines about what we put theres other evidence as well but as your good in facebook i no you will be able to read what she said and our reply please help us thank you so much for your time

I have begged and begged for customer support to help. They give absolutely no help. They will not even put my quest items in so I can move forward. It was working fine then one day it stopped. They now will no longer respond to my emails. They make me feel like this is something I did or my fault. I've been playing since 2009 and this is the worst i've seen. The customer support team used to be so much better. I am assuming they've gotten new support or outsourced it because the team they have now does nothing.

Facebook is now a magnet for child abusers, sadists, bullies and other predators, and their code of practice does nothing to prevent this from happening. It is frightening to know that a web site that is supposed to be a social tool to connect family and friends have owners who do not do enough to protect the innocent. It seems the rights of the immoral are higher than the rights of the innocent and moral people who use it. it either needs closing down or have very strict rules in place to rid FB of this content.

I am Facebook user. But my Facebook account is block. I am try every think but I can't unblock it. Please help me. Also, someone is using my Facebook account by changing password and contact no. I want to deactivate this account please help me before it gets blocked again.
Last week someone has made a profile using my name my date of birth and even my photo and has sent a friend request to me I wondered this a terrible thing and of course it would be simply because:
(1) someone else is making or using my name
(2) If it is a Facebook account there could be some serious information that is being exposed about me that is not true
(3) Whatever is being written in this account could cause me to lose my job or not be able to obtain a new job.
So I ask and am very concerned how does one stop the false accounts being made and destroying privacy and embarrassment. I need to unblock this profile and stop people from creating these fake accounts.

Hi, my language is missing in the website facebook, and I would like to report a complaint about it. All other languages are there to use in facebook, but my language, the Kannada language, is not present from India. Please add this Kannada language so that users from Bengaluru can use the website worldwide. It is a language in karnataka, which is one of the old languages of India. Bengaluru is a number 1 place for software known as silicon city of India, but still facebook is not having Kannada language.

I have been receiving emails from Facebook every 10 minutes for the past 3 days after inadvertently clicking on an ad to join. This is harrassment. I have tried using the Facebook website to fix this situation but the seemingly correct option to submit a request to stop receiving correspondence from them does not produce any results - it just sends me back to the previous page without allowing me to actually log a complaint and have my email removed from their database...although my email should not even be there! Please help!!

I am a player who has loss chips being hacked on Facebook . I don't know why you guys can't catch these people when all you have to do is let us talk to a live agent when it happen and you should be able to catch them. On my buddies list is a person name Monique who is asking for friend request on Facebook and then players chips or taken. She is leading in chips on my buddies list and claim she is from London but she has hacked players Facebook accounts from New York. It seem that you could put a stop to this which make me think you do not care that your site using Facebook is not secure. I would hope you would shut down your site until this problem is taken care of. We are paying players using your site. I do think the right thing to do is give us back our money and shut down your site until you make this site secure.

Every time when i log into my facebook account & share some pictures suddenly that capatcha popup box appears. Its a warning to message that am using some others account. How do these facebook people know that am using others account??? Why are these people giving trouble using the facebook. Where should I complain to get my problem solved? Will anybody help me in this regard

My facebook account is temproraly blocked. When i m trying to Sign In is always shows an error message shows-your account temproray blocked. It is always asking to recognise picture who were tagged in but i cant memorise the same.
Please provide me some other procedure so I can get back my facebook account. From 8 Dec'12 I am facing this problem. I will be very thankful to you when I get my facebook account unblocked.
A week ago I received a message from Facebook that someone had tried to get into my account on Facebook. First I thought it was a scam. Then my site was hidden and I could not log on. The instructions said my account had been hidden due to a security threat to my account and I had to complete steps to identify myself, have my identity reviewed and verified.
I did this 2 times scanning my government ID, drivers license as required with my number blocked and sent messages asking for explanations and to unblock my account. I checked any financial account I had and saw no problems, my Pay Pal account has not been used in years and is deactivated, also I changed passcodes on everything.
Next I get a email supposedly from Gus at Facebook telling me a payments functionality key has been disabled. I do not know what that is. I was also told I HAD RECEIVED PAYMENTS WHICH I HAVE NOT AND PURCHASED SOMETHING, WHICH I HAVE NOT AND HAVE NO IDEA WHAT THIS PERSON IS REFERRING TO. I HAVE ASK FOR AN EXPLANATION.
Facebook is a social media outlet not a shopping mall to my understanding. So the bottom line is first my account was threatened, then disabled, then I am told I have purchased and received payment for something from somewhere, have no idea what but this is suppose to constitute my not using Facebook because myself and others are being protected.
I would really like some answers here and to talk to a human being. Getting back with me with some explanations and the truth would be great.

I,m very tired of getting blocked for 30 from adding friend when i try to add friends to have new friends to talk to i wish u would change this im very tired of getting unblock them add a few then right back blocked from adding for another 30 days.
This is to inform you that i have no commercial transactions with my facebook friends in and out of the country,and also that if i do send a friend request, i am aware of my responsibilities as a good citizen of this country to fully abide by the rules,laid down by you.
The friend request i send,are to those whom i have met i in some of our church functions or are friends of my F/BK friends,nothing more and nothing less. Therefore i request, that my particulars be verified, and immediate action be taken to rectify the error. Thanking you, and awaiting your kind response.

hi, I got some problem in my game Facebook, it's Farmville2, I complete all the task which is come from barbara... I got that last thing she is givig when the task is complete and barbara gone...then I go back to my home page and when I come back to play I saw barbara is there and my last task is not complete,, but I throw ll the feast so I cant get it now... what can I do??/ please help me..I am so dasparate to complete that task but I can't....Please help me please with Farmville2 for Facebook.

Dear sir,
My account has blocked by some users which is very unfair. It is my real account and i am using it with very genuine information. but now a days it has blocked by some other users only to give mental harassment. please recover my account because i loss some photo and messages.
I need some help from you. Look forward to your positive response.

Why do you allow people to post hate speeches, photo's of dead babies, nudity, pornogrophy, threats, allow peoples photo's to be posted on another page edited with slurred speech and ridiculed and when asked to remove them you won't? I have seen all these and reported them along with 1000's of other facebook users but you do nothing. Your terms and conditions are being ignored and complaints and reports of these issues are also ignored by you. How do you allow obscene images of children and babies on a page called Controversial Dead Baby Jokes ? I have taken screenshots as proof and wrote to MP's the police have been informed too. Facebook this is your problem and instead of ignoring this you should be doing something about it. We wrote to your advertisers and you have now taken the adverts of the worse sites and we thank you for that. You will be losing business and a good amount of Facebook users are closing their accounts on the 1st Jan 2013. I'm afraid your social Facebook is becoming very anti social. I await your response. Regards Pauline

for about two tears now i have been playing a game on face book called battle pirates yes the game has had a few problems and everyone has made kykly aware of them but all they do is fob you off saying its your pc, not the case it costs money to play the game or should i say to buy things to make the game play better but its not better i have spent about $250 dollers but there not giving you what you pay for it ether locks you out crashes or does not load all the time your said fleet is being damaged and it costs to repair it at this present time there doing a game on there where you win things but as soon as i started it then problems started i got on to them but all they done was sent long emails about problems on my P.c funny that the said same emails were sent to other players i have lists . i asked for my money back but they refuse to address the problem or even give me a dirrect answer can someone help me please

My facebook account was suspended without worning are reason.i have been treated very unfair and i am a decent person i have followed all tule never a complain against me the i get on and said locked down due to spam and fake account i followed all procedures to prove who i was a gov id was sent a bill with my name and add.i find this very unprofessinal especial when i see porn all time on there.i have been on facebook for years and have pics and friends i cant replace and games i even paid tp play.everything was taken everytime i try to file a complaint it says accont not disabled .but it is loced i have had no respnse form not even a single person and that is very wrong plz check this out i did make another account but i have lost it all and dont see it right.

I've been blocked because of friend requests, recently I went to a Vinalhaven site and saw some folks I used to hang w/my ex-husband. I've worked at a factory for 13 years, or it's an old friend that accepts my friend request and I go through their friends to see if I know anyone. What is w/this. It's totally wrong! FB already kicked me out of my first profile and I can't access it and I had to make a new one. I also requested to be in a couple of groups and a lady in Australia a couple years back asked if I was related to so and so Isbister. She also happens to be a rescuer of animals. What if she couldn't have FR me? I'd have never known such a wonderful lady that deserves the hand of God on her. I repost stuff from her too. So why can they do that yet you cannot get to a real person to talk to. FB sucks.

When you go to purchases list the last one is 4/3/2013 which is correct. On 4/10/13 my bank took $476.31 for facebook. I filed report with them and no response. Can't talk to a live person. They know I didn't make these charges cause I wasn't online. I want my money back and I can't wait days for it

Hey facebook here is my review of you, my page with the new timeline has been having trouble being viewed by other people. These are her words after she was banned from one of my Facebook pages when the new timeline rolled out last week. At this point I think I'm going to have to hire hackers to even get my own Facebook page to work correctly! Your new timeline sucks, and I don't get why you have to change a good thing to make it bad. Well the part about getting in trouble with Facebook was why I was going to bring in actual bad hackers that wouldn't care regardless. Then I'm free and clear. Its just a matter of placing a link to the page on a hit list by more people who hate the Facebook timeline review.
Those types of hackers don't care why, they're just looking for a place to hit. As for karma and all that i prefer to settle debts myself, and Facebook doesn't seem to care about me or anybody else anymore. Especially in these kinds of cases where I'll probably never hear of the people again to get the satisfaction of them having been dealt with. When it's somebody closer then I just let it go and let life deal them sour cards then laugh when they're crying about misfortune. But these cases it's a large company like Facebook, who gets a new timeline, and doesn't care to settle customer complaints about their product. Well to explain what happened would take a long time as it's been going on for days.
What I posted above is as short as it gets. I've been back and forth on moving on and forgetting them or giving Facebook what they deserve. What I think only a few of you know is I'm a hacker. The benevolent type though, not malevolent. Though I could hire on a malevolent type to do the dirty work so as not to dirty my own hands. Once I get her next response though depending on what is said I think I'm gonna remove the Facebook page. They deserve it, Facebook is so arrogant and cocky with their new timeline. They're elitist yet call me out for being "an arrogant, self absorbed, bitch. She was involved in a scavenger hunt on my page and was very rude to the other contestants and the administrator running it. I gave her a warning and told her to please be polite. She kept the matter going, so I talked with two other admin and I decided as head admin to delete her from the page.
Then I found out she had posted this stuff about killing my page on another Facebook page with the new timeline. I also own another page where a scavenger hunt is being run, and she again broke the rules. She seems to think she can do whatever she likes. I would like to delete her from this Facebook page also, but I am dealing with a hacker. She alleges we continued to make nasty remarks about her, which is just not true, (you can check my page). The warning and the post saying she was being deleted were the only two posts regarding her. Any advice you can give me would be greatly appreciated. I run three Facebook pages in all with no problems.

Hello I want to complain that my Facebook account is now blocked. I just want to hear what kind of misbehaving I did to deserve this, but I cannot get anyone at Facebook to respond to me. I'm a genuine player and I love zynga. And you blocked my 2,800,000 in chips. Please see all my games and the you can make the right decision. If it's my fault then please continue blocking me, if not then give my chips back. I hope you make the right decision.

I have proof that Facebook attempted and failed to access my email account. I believe that this is the reason why my email account was later hacked, due to all the Facebook connect applications currently running on it. If you have had Facebook and email hacked before what did you do about it? Should I hire a lawyer to help me resolve and sue Facebook for attempted hacking of my account? Anyone? Thanks for reading and the help.

I have the honour to once agian request you that below complaint so far not resolved by the facebook please take action agianst facebook for giving tention in the matter. Please read the below complaint. Thanks. Dear Sir, I am using facebook for some years now facebook I want to complaint that this error came to me every time which is incorrect. "Subscription Limit Reached You can only have a maximum of 50 status update subscriptions. You currently have 50 subscriptions". I have only 30 and every time this above error came and I am disturbed with this all please rectify my error I will be thankful to you as facebook support team dont reply any email or complaint.

I've seen my email but there is no notice why my facebook account is blocked. Facebook is where I communicate with friends and family, also with my colleagues. I hope my facebook account reactivated. So far, I always write lots of good reviews about facebook in my own webs many is often accessed by the Indonesia. I can only guess maybe my mistake why my facebook account is blocked because I always confirm every friend recommended to me. If it was my fault then I will not repeat it again and more selective in adding friends. Forgive my limitations in speaking English.
Hopefully you will receive an explanation and my apology and willing to open my facebook account again because facebook very important for the continuity of my communication with friends and family. Greetings from Indonesia.

I still cant upload videos,videos that are of my own creation not someone elses. I have a You Tube account that has over 35 of my own videos. I cant even get on my facebook account and have done nothing wrong that facebook should not allow me to upload my own videos.i think Im going to delete my account forever if this issue is not resolved. i have already went to You Tube as the results of facebooks actions against me.I DID NOTHING WRONG! So why has facebook screwed up my facebook account. Guess you just want to mess with someone.
Im trying to create a musicians page but there is no point because facebook will not let me upload my original song videos…i guess I will Delete my account altogether since facebook is ignoring my complaint…Explain what i did to deserve this treatment?

I cant get on my facebook,everytime it says aborted. i have deactivated my account this morning…I would like to know why facebook has my page messed up where i cant even get on.I would like everything on my account deleted or this problem fixed. i was accused wrongfully of a copyright infringement over a month ago and my facebook has not worked right since…I did nothing wrong, everyone shares videos from You Tube ect….I would like to be able to put up a new facebook account, something is wrong with the one I just deactivated. Ive since went to You Tube and created an account for my music.
I am a songwriter musician and i made videos for my facebook friends to watch all the videos were my material. I could not even get on my facebook it kept aborting it!

In the last couple of days, my Facebook account has been acting funny. Certain statuses are acting strange…. My Facebook "profile" is completely missing– my Facebook "Friends" are present on moment and then I have none the next, though I continue to read their posts — And my notifications are there and then they are not. On occasion I note that a post I submitted is not posted. Also…. After having moved out of my Facebook profile I sometimes find myself back there again. I need to know if I'm being hacked — or is there another cause for these uncomfortable interruptions.

I can not able to access my facebook account because I have been blocked for 30 days for sending friend requests. By logging this problems shows on the login screen. Final Warning – Friend Requests Blocked for 30 Days. Your friend requests and facebook messages have been blocked for 30 days because you've been contacting people against their wishes. If you continue to ignore these warnings, you will permanently lose the ability to send facebook friend requests. Please help in this regards, I would like the ability back to send facebook friend requests on the website soon.

There are a shocking amount of blasphemous groups on facebook that are really disrespectful and say horrible things about Christianity. I find it very upsetting that facebook would allow these groups and I am asking them to remove any blasphemous groups from facebook that say bad things about religious groups. It really is shocking what these blasphemous groups on facebook say about Christianity and other religions.

Dear sir. I can not able to access my facebook account. By logging this problems shows. Final Warning – Friend Requests Blocked for 30 Days. Your friend requests and facebook messages have been blocked for 30 days because you've been contacting people against their wishes. If you continue to ignore these warnings, you will permanently lose the ability to send facebook friend requests. Pls hepl in this regards

I am hissed off. People support you until you get laid off. Than they ignore you totally on Facebook. They are just a bunch of Hissys.

On facebook the games from game duell are a pain to load. They don't come in and you have to hit refresh, sometimes when you do it will refresh OK and other times you just loose a "life" then have to wait 30 minutes to play. I go on facebook to read what everyone is up to and play a game to relax but this nonsense with the refresh thing is not relaxing at all

Blaine prest
from Halifax, NS
Friend requests,,how come some like Matthew Bonnerhave 5000 and some. Are cut off at 2000,This is very incovient.especialy if you need one and they. Have 5000or 2000'1d apppreciate a reply

ahshi kuki haokip
from Gurgaon, HR
my account was inactive for the past 3-4 years..now that i have recover my email whenever i log in to my facebook account.security check. i could no longer identify those photo...and the alternative security check where i am being asked to text the security code through phone no. i have lost my cell phone along with the no. kindly help me fixed my problem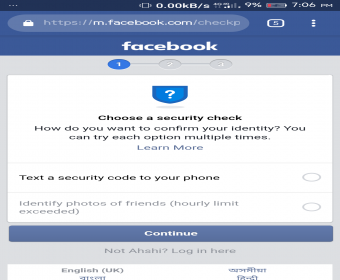 About Facebook it won't let log out and you change me money to think a take this to court of do things it

Facebook is keeping a close eye on my Facebook account. I received two 30-day blocks and other blocks for posting things that they say go against their Community standards ?? This started about a year ago when I tried to start a business and pay Facebook for advertising. They said my business goes against Community standards and then they blocked me. Ever since then I've been constantly blocked. I've seen people posting nudity, obscenities and violence on Facebook and they don't get blocked. Facebook is becoming a joke.

After a few years of membership I have decided to withdraw from Facebook. Facebook has restricted me from posing any and all pictures. I tried to post Valentine Snoopy pictures and could not. I do not like being restricted from exercising my First Amendment Rights. .

ads that you put on here for sales of merchandise need to be screened by someone as some of these retailers have a horrible reputation with customer service and very poor merchandise as well as no way to contact the retailer as they refuse to answer all calls made as well as emails one retailer in particular is Edgewater Direct as they have thousands of complaints filed against them as poor quality merchandise poor customer service months to receive items and no way to return them and some who never have received there items . These people need to be forbidden to advertise on here and should be shut down and taken out of business !

The app and online version is continuously creating problems for posting and editing. Would like to create a business page or group but crashing prevents this. Unable to keep up communication with sellers I've shopped with, creating a huge financial issue.

Facebook keeps banning me for 30 days, now they say I am banned again for 30 days for something I posted almost a year ago. I think Facebook is targeting some people to be banned for no reason except for our views on things. Why else would they dig back a year to find something, anything to ban someone.

I am being locked down on Facebook for alleged bullying of a false account. I shouldn't be punished for calling out a troll.

Lena lednick
from Washington D.C., DC
I have tried to fix my password and entering the code many different times and days and get the samessahe that I have entered to many times come back later by now I am really tired of this now all I want to do is close my account and come off this crazy site. Please fix this o I will contact the bbb and see if they can't help

Jeanne hollar
from Washington D.C., DC
For the last 2 week's I have seen the same things everyday. Also when looking at Facebook there have been many stories that contain pictures and sayings and they are all blank. This has been going on for at least 2 weeks. You can also be on there reading all the things then the pages won't go any further you just see a circle going around and around. After waiting a while I got out and then went right back only to see the same stuff I just saw. When will this be corrected. Very frustrating

Beth Strack
from San Francisco, CA
Years ago, my daughter's father-in-law ("Bud") signed up for Facebook using MY EMAIL ADDRESS. I don't know how he was able to do that, and I didn't know about it until too late, and he was dead. His wife wants to get rid of his account, but she doesn't know his password. I have been trying since October of 2017 to delete all of his information from the account, so that I can have my own Facebook with my address It is impossible.
When I open my Facebook with each of my three accounts (plus even my husband's email account, which is associated with my account), it welcomes me with "Hi, Bud." I was able to change the photo, and that was all. I can't change the name, and I can't delete any of the photos or messages from it. Facebook asks for the password. That is good security by Facebook, but they refuse to help me with my problem.
Since any other new email account that I create will be associated with my computer, the only solution is for Facebook to DELETE THE WHOLE ACCOUNT, and then allow me to create a Facebook account of my own with my own email address.

I tried asking facebook to take down (report) plus I asked them some questions which in the end, got no response. This posts was bothering a buddy of mine. It feels like facebook doesnt care about people posting things. That's why people tend to complain allot about it.

James Muma (McKenzie)
from Grosse Pointe, MI
You don't have a ZERO in your rate your experience. I've sent a number of messages about my issue, and have received no reply. My problem is: Whenever I delete a person's post, it returns as soon as I refresh the page. I've tried this on a number of different posts, and it's the same with all of them. What is wrong? How do I fix it? I would appreciate a response with a remedy to this issue.

John Phoenix
from Bidwell, OH
on jan 2,2019 $80.00 was taken out of my bank account by blackstone for a 36" griddle that was advertised on facebook. to this day we have not received our grill or our money back. the ad said that there was a 7 day delivery. guess what we have no griddle, no money and the telephone # given is no longer in service. imagine that!!!!! what are the steps for me to take to get my money back

Natosha Monego
from Everett, WA
A friend had reached out to me via the Facebook Messenger app out of concern for my safety and wellbeing due to a domestic-abuse situation. Shortly thereafter, I found myself blocked from Facebook Messenger for a post I shared earlier regarding racial discrimination on myself as a child. The post was not threatening, abusive, or offensive, and simply detailed information about my experiences. Their algorithm blocked posts, replies, instant messaging, and the ability to report a complaint or post on the public boards because I had allegedly violated community standards. This is not the first time they have blocked my account for flagrant reasons. There have been other sensitive or controversial topics I've posted about, non-abusive, in which there has been no good reason for them being blocked other than they might have been unappealing to some people. As a result of their extraneous blocking, I've lost contact for several days with friends whom I've been in contact with, providing support and help regarding my domestic situation.

janeen charles
from Shingletown, CA
Please help I have bee blocked twice this week because "I am misusing by going too fast." Could you please remove my block, it is not fair that I type fast.

Rebecca Arvin
from Irvine, KY
FB should screen people who sell things on the site... i ordered from Amelia quilts and have never received. as have many others. The company was a christmas scam and is not even open anymore..they do not respond. They now go by Ecrafta. Do these people have to show any kind of documentation before opening a business on FB? really bad business.. FB is making it EASY to take advantage of people.

angel garibay
from Mexicali, BCN
just about once a week facebook changes my password and deny me access and I get a new password they tell me its no good and this being going on for 8 months now im sick and tired of this game I paid my bills don't owe them a penny i want my apps back now got a headache now its so tiring been trying for 3 hours enough please get me my app back

john knox
from Knowsley, ENG
this is the 4th time I have complained. when I share any posts I can see them on my timeline. but nobody else can. this as been happening for months. shis is shocking. I cant even sent a Christmas message to my friends

ROBERT RUMBOLD
from Detroit, MI
As I said very offended I am a veteran how dare you treat a veteran like this if I did something wrong tell me. If its acvounts fine one is enough I use my real name . Never lied to you guys. I am offended criminals get treated better. I am really thinking about a lawsuit against the person who disabled my account and the company. You never had issues with me. 7 years same account. I did try another account when I got hacked you took it off. Either tell me what i did and how long it's off. I want to open a new account if old one is not put back on. I have been discriminated against. You sent me to scammers who said yes open another account. I love Facebook. U disabled my phone total bs. I have sent a letter to mark zuckerberg. One of my friends is a personal friend of his. . I want him.to fire the people responsible for this

Rebecca
from Washington D.C., DC
My Facebook account was broken into and all of my login info was changed. I have went in circles for hours on their "Help Center" and have received no help at all. There is no live support. No phone number to talk to anyone, and no email support either. Hundreds of memories and pictures, gone.
You'd think with billions of dollars of annual revenue, they could afford to provide competent support. I was close to sending my state ID in as identification, but the Profile picture, Name, Email, and all other info has been changed, so none of the info would even match. The only proof I have that this happened, is the Facebook emails alerting me that that someone was changing my Profile. I was sleeping when this happened, so of course, I didn't see the alerts until this morning.
Also, on Facebook's form to submit an ID, the word "License" is misspelled. Not once, but TWICE. Is it even a legit form or page?
Nobody from Facebook cares. They don't even help in the Help Community. They post the same Help Center link over and over, which just takes you in circles. I NEED TO TALK TO A HUMAN.

Ira Entsminger
from Little Rock, AR
Why am I block from using Facebook? I'm playing games, and tonight I'm blocked out, so why? I would like a reason? I watch and hear that Facebook is an equal site for all, but i see and hear you kick out people who disagree with Facebook!! If this is true tell me and I can always go to another site!! THe truth is what sets you free! I'm waiting your answer!!

Kathleen Turner
from Edgware (Colindale), ENG
I purchased a coat from Hovlly adverting on facebook on 23/10/18 i have not recieved coat but they took the £69 from my credit card i.d like my money back please

andrew katchusky
from Orlando, FL
im sick and tired of guys at facebook BANNING me .i just had a 30 day ban and then you guys gave a 7 day ban i just got off of as of last night .Now this morning i log into facebook and you ban me again for another 30 days ?.stop banning my account. your banning system is UNFAIR ! i have the right to express my freedom of speech !first amendment rights within the chat groups.you people keep bashing donald trump all the time on facebook .unban my account and stop blocking me .its my soul right to have my freedom of speech FIRST AMENDMENT RIGHTS !.

Gail goodwan tullhomma tn john daniel upchurch senior shelbyville tn impostering and attacking others with facebook projecting leaking airygas leaking at others cruel voice cruel behavior posing objective threats @ others lowyers lowyers thank you

Kenneth Stenzel
from Sodus, NY
We try to sell items on marketplace. The major problem is when tryingto sell anything in the shape of an animal. Stuffed, ceramic etc. When you put an item like this under review by the time it gets cleared it is pushed so far down the list that it is then impossible to sell. Even to push an item you must wait days. This makes it impossible to sell many items we have. That is why we absolutely hate marketplace but are forced into using it.

for the past three years I have been insulted and degraded by an unknown facebook user, this person sends insulting messages about me and my children. I have not been able to respond to this user and I don't know how to bring this person to face the law for bullying me all these years.
unfortunately I am unable to attach the messages as they appear in messenger. you are free to check them out and advise me how you can help me identify this culprit so the law can visit them.
any help will be highly appreciated to put an end to this attack I am facing. My facebook account name is Raya Mulevu.
thank you.

Mark kent
from Brisbane, QLD
I just Facebook today and I uploaded a photo and now I can't use use Facebook for security reason not good at all facebook to me this is bullshit all together I want the owner of Facebook to get in touch with me all together this is what you call service well Think this stinks all together I want the owner to contact me all together really this is all bullshit all together I think this is very bad service on face book all together

Ron Henson
from Bedminster, NJ
I have been with facebook for many years, and I abide by all policies and procedures on facebook. Yesterday when I attempted to click like to a family member photo, I was block, now I was having trouble with my system, so it took me a couple of tries for the like to take; however, when I click again, I received a message that I had been blocked. I do not understand why why I was blocked, in no shape, form or fashion, have I ever abused, mislead or sent out any erroneous information via facebook, and do not understand why I was blocked for clicking "likes" for no apparent reason or explanation. I have sent several messages at the help desk and other areas of facebook, but have yet to receive a clear response. I need to know what is going on, why I have been blocked.

Mir Zakir Hussain
from Islamabad, IS
My personal account was disable
it is my real and personal account it was disable by mistake and its my real id card. kindly check it and unlolck my account as soon as possible thank you.

Chris Puppel
from Wheaton, IL
You assholes are messing with my account and not letting me post or answer posts ..... my next call is to my congressman ...... we are gonna stop you my cousin is States Attny. and I have spoken to him before too and he has had the same issues .....

anamaria hara
from Daventry, ENG
Hello,I am having real difficulty in accessing Facebook and would kindly like to know the particular reason,so that I could avoid the infringement of Facebook policy in the future,with all regards to censorship of free expression of self beliefs and observations.I am deeply apologetic for any offence brought against any person/social entity,if any occurred.My best regards. Anamaria Hara.

Rakesh sarkar
from Durgapur, WB
Likes and comments does not appear on the page

christine booth
from Oldham, ENG
For a long time I have played Scrabble on FB but now it wont load.

I am trying to log into my Facebook account where as I don't receive the code to my mobile. I have tried various modes to log in whereas all have failed.

Thomas David Michaels
from La Mesa, CA
I set up a new account a few days ago and every time I go back to it, Facebook blocks me out until I offer them more personal data.
Now they won't accept any photo of my face that they keep requesting. I have uploaded several straight passport style photos repeatedly. I can't even get to a help board or compliant board at Facebook because they won't let me enter Facebook.
Facebook is completely unusable. and I don't trust them at all with my data. I will pursue a different platform.

Dave Martin
from Peterborough, ENG
Why do I keep getting multiple lists of people you think I might want to be friends with? Tonight I have a list of the same 6 people repeated 22 times! Extremely frustrating, please stop!!

Beverly Potaro Iafrate
from Gloucester, MA
I 've been trying to login to my facebook account for 2 days. they send a code and have sent it back 16 times or more and they do not log me in. What is going on? I changed my password and it still doesn't work. so fed up may cancel my account unless it gets corrected right away. too many hours spent on this and I believe it's someone in your company doing this .
My experience with facebook has been horrible!!

Peppie
from Orangeburg, SC
The problem is Norma Jean Hooks from Lancaster, SC. She is on Facebook making up lies about my granddaughter having AIDS and she put a picture on there to. She is using Facebook to cause problems between the public and my family. I ask that you look into it and have the page taken down. Thank you
I have her block off my page, I'm afraid that if I unblock her she will post some crazy things. Also, there is a restraining order on her as well.

Tony Crawford
from Louisville, KY
Facebook has been harassing me and blocking me for 30 days for no reason i have not posted any nudity and i want to file a discrimination complaint against facebook

I have had the same cellphone number forever 38 years. Even after adding the country code, I am still denied access and I am not given a chance to write them.

Prathyusha
from Malakpet, TG
My fb is is not opening after uninstall..
Please recover my account...
I want my account back

Nathan Pretlow
from Brooklyn, NY
How can you ban me from posting for 30 days? When I was only replying to a post about a 26-year man meeting a 13-year girl.I was only telling people in my group page in street slang to watch there daughter who they are talking to on Social media .how do that go against your community standards. If it's the language I use people in my group understand what I'm saying the N ...word is not the same as a racist word white people would use. This is street language that's all. So banning me tells me Facebook is agreeing that it's ok for a 13-year minor to meet a 26-year-old man. What kind of community standards is that?I may use harsh words because it was a sensitive subject. Check out the video then you will see why.

Carmen Stidham
from Knoxville, TN
I have tried to change my name on facebook several times. I am in the process of getting a divorce and it won't let me do it!

Kathleen Kelley
from Woodstock, GA
Ordered 2 pairs of shoes from chicmolly which took 6 weeks to receive. They were shipped from China. The shoes don't fit. Asked for return instructions, told cost more to mail back. Asked for mailing instruction and received no response. Stuck with shoes can't wear.

Richard Gabie
from Hayward, CA
Tried to reactivate account. Am blocked from logging on. Using same IP, email and device as at original sign-up. Provided new info of tel number and photo even though you have nothing to match to, and now I get blocked because you're "checking the photo". Appealed on disabled account page, but was told that email-linked account is not disabled. If you won't let me log on, it's disabled.
What is required for me to use mt account?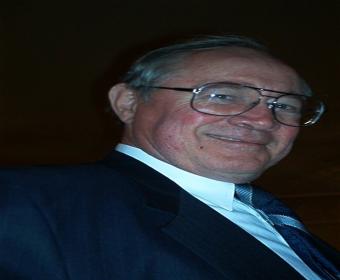 I have deactivated my account again I do like to check certain things on my friends' legitimate business pages but immediately after that it gets deactivated, I'm contemplating deleting it but not sure just yet since I am totally private or should be. However every time I logon, I get lists of tons of "people you may know". For a company that is supposed to care about the privacy of their users, showing names of people that I have absolutely no idea who they are nor do I care about is absolutely ludicrous.
They finally stopped sending the "trending" topics. If I am interested in that, I can go online to my local news or google whatever I need to. Most of the nonsense they sent was just that, pure nonsense and nothing interesting. In addition, their "suggested groups'" were also at times obscene. How they come up with recommendations when I do not post since I am basically private is a mystery.
Facebook has gone over and above what it was supposed to be originally.

Christopher beasley
from Tottenham, ENG
Forgot my password. After loads of attempts at changeing my password and not receving a email with a 6 digit code. I tried your online help. Arsked why iam not getting a email with 6 digit code and got no response. I then phoned your help line.only for you to hang up on me. Costing me 6 pounds for nothing. To say iam not happy is an understament. Ive wasted 2 hours thismorning trying to login. Well no more!! I will not be wasteing my time on this anymore. Either send me a new pass word or you wont be seeing me on facebook anymore.
Have feedback for Facebook?
Thanks for your feedback!
Sorry. Please try again later!