Facebook
Contact Facebook Corporate
Toll free phone number: 650-543-4800
---
Facebook is the world's largest social network. So, you might expect them to have a busy complaint department. The most common way to contact Facebook with a complaint is by visiting their help center. They have provided a wide range of customer resources for your use. You can also call Facebook customer service using the phone number 650-543-4800, although that is not the best way to complain.
There really is no customer hotline, at least not one they disclose. Another social media option would be to mention Facebook on twitter, if you want to do so then use their company profile. In case you want to write a complaint letter to CEO Mark Zuckerberg, the official corporate address is 1 Hacker Way, Menlo Park California, 94025. The headquarters are very nice and located in the heart of Silicon Valley. It is not difficult to find if you ever find yourself in the area.
Some of the more common Facebook complaints include hacked accounts, login problems, profile bans, stalking, and content moderation. Ultimately, because Facebook is so large sometimes contacting customer service means lengthly delays and lots of automated forms. While Facebook is still free as a service, many people have high expectations for he level of support they expect from the social network.
Facebook Contact Information
Report complaints to corporate and get satisfaction
Facebook headquarters address

1 Hacker Way
Menlo Park
CA 94025
United States

Company website

1-800 phone number

650-543-4800

Support email address

help@facebook.com

Better Business Bureau rating
Browse reviews of other Social Media
Top Facebook Complaints
Browse more than 574 reviews submitted so far

Rio Hirowati
from Shah Alam, 10
I got frequent request for security check. I was asked to seek help from friends to get codes from them. It is so frequent that they got irritated . Thank you
I need to log into my face book accouny

Debbie Griffin
from Alton, IL
Yes my Debb Griffin account was real and I can't verify my damn number and the lost of my account was a bad mistake,,,,,,,,,,,, but please I need it back now and I just wanted messenger anyway , now I claim to be 62, of age and I'm tired of waiting thank you

John Smith
from Sydney, NSW
Why am I in fb gaol again for a pic with no nudity this is the fourth time you have done this to me you apologise and say you got it wrong and have reposted the pic back on my wall but you still punish me for thirty days yet you just admitted I did nothing wrong u say u are against bullying but you're bullying me all the time punishing me when I did nothing wrong this is very unfair of you.

John Silva
from Rockford, IL
Ordered an item from one of your advertisers,item was not even close to what i ordered,it was a gift for my Grandson,used paypal ,so i tried reaching out to them,but they have me jumping through hoops! My question is why would Facebook allow a company to advertise on their website who are falsely advertising a product ? I read the comments AFTER i ordered the item and the comments said it was a scam! Doesnt Facebook see these comments? If so, how could they let this company keep advertising on their website? Thank You for your time,

James E Durggins
from Houston, TX
Ok i was making a reply to a person , the next thing i.know im blocked by face book.,its not tge first time and each time i struggle to grasp.your reasoning, once i was replying to an accociate and said dumb blk rump.mind you we both blk, talking snack, the other day i said trump hadnt done squat and you are delusional blocked agin,,I dont use profanity and talk in general so i think this block on me now deserves to.be looked into because there is no hate spech or nothing. But im accused of that .

Bec foster
from Perth, WA
Please permanently delete my Facebook account and messenger account!! I have tried many times but I'm still on there??!! This is causing stress and anxiety in my family and relationship!! I need them removed ASAP thank you

Stephanie Lyons
from Stockton, CA
Got a new never used phone signed into my Facebook next thing I know I go to sign in it is in Spanish saying Elizabeth Mora but with my page and friends I immediately want my page deleted it is under Stephanie Lyons Taft California if it is not done Immediately I will be contacting BBB.

Thembani
from Pretoria, GT
I have complained to Facebook about someone impersonating me, used my contact and posted my pictures, Facebook told me that it was not a violation of their terms or policy.

Berda Mae Holley holleyberda9@gmail.com
from Houston, TX
Trying to get on Facebook andit says account is disabled. Please belp me get my Facebook account back to running. Miss the interaction from friends

Some woman keep messaging and trying to spoil our family life and when we keep blocking that person she make several fake accounts and messaging. As of now 12 fake accounts.

Denny Efaw
from Pittsburgh, PA
I posted a video and it was deleted. I didn't delete it. The message says I only shared it with a small group. I'm guessing Facebook deleted it? Can you explain why?

Sheila Stokes
from Kinross, SCT
I have been given a ban from posting, because I responded to a user who falsely accused me of being a vile racist.
Why am I banned and not him
I Am an 82 year old, disabled, and Facebook is my contact with the outside world
Please respond and reinstate my account....this is so unfair .

Apparently one is not allowed to call a rapist of a certain mid-eastern ideology what they are. When asked for a review my request was denied.

Robert Broderick
from Bristol, ENG
I have been banned for a week. I do not know why so how am I able to learn what not to post in the future. Vague facebook terms such as abuse etc are meaningless in the present climate. May I suggest that when you ban someone you guide them to the offending post. Or don't bother to be of any help whatsoever, which seems to be the present course you have chosen. Many, many facebook friends and acquaintances have made similar complaints to me IRL snd on Facebook. You really, really ought to sort this out. We have no way to put our case forward, your attitude is very unfriendly and sweeping arrogant. Not really a great attitude for your site.

Stacy Karp Dean
from Bend, OR
Suddenly locked out of my FB account 4 weeks ago for no reason— had account 10 years with no issues. Followed all directions offered by FB to correct the issue to no avail. No phone or email work to get assistance! Still am unable to access and I have tried everything Daily for Hours at a time, still cannot enter my account. No way to rectify although I have sent dozens of messages to Facebook it still is disabled! What do I do to get my personal information and 10 year account back for my use! Very upset, frustrated and have tried everything!!! HELP!

Derek Fritz
from Greenfield, MA
I am unable to log into my FB account and can't get help to fix the problem. Many phone numbers with nobody answering them.

Diana lincoln
from Bedminster, NJ
I have not been able to log in to my account sence i moved tried every security code you sent me not going to send my id in case i have been hacked not going to bother my friends i have done everything else prove it is me

Carolyn Roth
from Queen Creek, AZ
Jul 16, 2019
Paid to
Take5 Free Slots
Completed
$99.00
Jul 16, 2019
Paid to
Take5 Free Slots
Completed
$99.00
Jul 16, 2019
Paid to
Take5 Free Slots
Completed
$99.00
yesterday I tried to buy coins on facebook game Take 5. Everytime i hit the amount to buy another box would come up with someones name to send them a request for coins...It happened 3 separate times and i kept hitting cancel. Well, they ended up charging my card 3 times for $99.00 and didn't even give me my coins...I complained to facebook and told them i wanted a refund and got a notice back saying the matter was closed and i couldn't get my money back...I cannot afford a $300 charge. I can't seem to get anyone to answer me now....what can i do...I need my money back...please help me

Ancel Salamon
from Santo Domingo, 01
I was hacked 2 times in the last 10 days and you can see that I did change my security code. Some of the comments on my page are not mine and I and now I am blocked for 30 days, I tried to contact with Facebook but it keeps on saying try later sending it a whole day. WHY?

TOM HUDSON
from Gonzales, LA
ON TODAY'S DATE 15 JULY 2019, WAS NOTIFIED THAT ACCOUNT WAS FROZEN DUE TO A COMMENT I MADE BUT DIDN'T MEET YOUR COMMUNITY STANDARDS, THIS IS VERY DISSATISFYING IN THAT I SEE DOZENS AND MORE OF DISPARAGING COMMENTS MADE BY OUR POLITICIANS OF OUR NATION, VARYING FROM DEMOCRATIC AND REPUBLICAN, YET , YOU ALLOW ALL THIS TO CONTINUE FROM DISTRICT REPRESENTATIVE WATERS, THREATENING AND COMMENTING ON SITES YOU ALLOW OF OUR PRESIDENT NEEDS TO BE EXECUTED.. THE LIES AND OTHER THAT CONTINUE ON YOUR SITE. THAT ARE DISERSED ALL OVER, YET WHO EVER FROZE MY ACCOUNT APPARENTLY IS VERY BIAS AND CONTROLLABLE TO FREEZE A PERSON'S ACCOUNT OVER A COMMENT OF LESSER STATED POST THAN I HAVE SEEN , YET ALLOWED, THE DISMAL ATTITUDE FROM THIS ACTION IS VERY CONFIRMING THAT I INTEND TO MAKE A FEW OTHER CALLS TO HIGHER UP, INCLUDING THE POST RECENTLY MADE BY OUR POLITICIANS THAT YOUR ACTIONS AREN'T THAT HONEST EITHER, THANK YOU FOR YOUR TIME, SEE YOU IN 30 DAYS, AND OTHER... HAVE A NICE DAY....

Erica Higgins
from Cookeville, TN
I had asked to see if I could get my deceased mother's account off instead I was told that I had to keep on buying Google play cards some for 100 dollars all the way up to 500 dollars and that it would be refunded back to me and I have still get to see the money and I was told that I had been penalized today and would have to buy another 500 dollars in Google play cards. I would just really like for something to be done.I am sure that I will never see my money and to be honest I really don't care I don't want someone else to go through this.

Sue Binkley Tatem, Ph.D.
from Fort Hood, TX
Portals violate HIPPA. They are used for data mining. I see that portals can be bought for a few hundred dollars on Facebook.
Good idea would be no allowing Portal sales on Facebook.
Portals, like anything else with computers, cannot be made secure.
You know that.

Steve Sandoval
from Costa Mesa, CA
Can't log in for 3 weeks now. Had to replace my phone as my iPhone took a dump. Long story short I can't receive my verification messages from facebook to log in. Can't log in via laptop, cell phone, nothing. Sent multiple complaints, and still nothing. No customer service.

john crespo
from Spokane, WA
back in 2018 Facebook deleted my page (((yapese o waabese))) no reason or any notification about my name, i have owned that account since 2008 i have upload and added pictures all my kids and videos of families for years now vanished in blink of an eye i would like to ASK FACEBOOK YOU HAVE GIVEN USERS CHANCE TO ADD OR USE YOUR APP BUT YOU HAVE VIOLATED OUR RIGHTS WITH OUT GIVING USERS NOTIFICATION ABOUT CHANGES ON POLICES AND FACEBOOK JUST DO WHAT EVER THE FS WHEN EVER, TOOK USERS ACCOUNT NO QUESTIONS I HAVE TRUSTED FACBOOK DATA UNTIL I LOST MY ACCOUNT THAT PACKED WITH FAMILY PICTURES, EITHER FACBOOK RECOVER MY DATA OR I WILL FIND LAWYER MAKE MY VOICE TO BE HEARD WORLD WIDE!! USER:JOHN CRESPO

Herve Keptner
from Warsaw, MO
i am sick of being ban hammered for telling the truth

Kathleen Platt
from Makawao, HI
I began receiving messages from a friend who I later learned was hacked on Facebook messenger also. I was contacted by a man named "George Gibbs ?" Who claimed to be giving grants from the UN. You had to pay upfront for admin costs . I was very suspicious and disinclined to proceed. But my hacked (friend), Jim and Linda Howlett kept sending me Facebook messages about how honest this was. I told George Gibbs several times that I had no money to pay fees. He tried to put a check into my bank account online but my bank called me telling me that they had returned ot as fraudulent. I stupidly went along with this for a while as I was constantly inundated with messages from my friends and from Gibbs on my cell phone. In the end I lost $500 and recieved no grant money as promised to be delivered to my door by FedEx. All hacked through Facebook
Alkkkkk, I am a poor senior ekeing by on my small Social Security check, living in a HUD sponsored seniors development on Maui.

Facebook apparently blocked me from making comments or posting anything. As far as I'm concerned I haven't offended,harassed, and definitely not threatened anyone. As far as im concerned they are violating my freedom of speech.

Tanmoy roy choudhury
from Kolkata, WB
Why is my account disable

Kathy Collier
from Houston, TX
Your 3cday block has lasted 8 days WHY

Dicky Bigbubble
from Bristol, ENG
Your Security code confirmation is being sent to my old phone number on my account i cant get access to it to unblock my account and there is no option to send the code to my Email which is still valid so ive been blocked from my own account for no reason and no i cant get the code i need to enter coz my old phone number is not in use anymore , Can you please help me gain access to my own account ghere must be another way of sending security codes like to my Email . Having an outdate phone number on my account is no reason to cause problems if you had other contact options but unfortunately there isnt none and i cant change my number or even delete my account without excess this has been happening alot and nothing gets done about it which damages your reputation, You can have people locked out of there own accounts coz they forgot to add a new number to their account. Ive proved i wasn't a robot i answered the question but now my code is being sent to an out of date phone !!! Please help me gain access to my own account

Douglas Kerns
from Las Vegas, NV
OK, that's it. this is the last time I'm checking back to see if you restored my marketplace & i can see that you haven't. every time i check i have to clear all the cookies & browsing history, a real hassle since most of the time I'm trying to save it, so i am going to look into closing my account with Facebook & hope to be able to purge Facebook from my computer & from my life. so if you ever have any intention to restore my marketplace, let me know right away, otherwise i will proceed with doing my best to get you (Facebook) out of my computer & out of my life.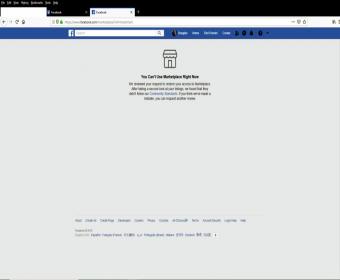 Kapil sharma
from Delhi, DL
I can't open my Facebook account

PURAV Garg
from Navi Mumbai, MH
Sir/madam my request is related to online advertising at Facebook. The product advertised have not been delivered yet as the payment is made previously so i request you to take up the matter

Val Mikesell
from Charlotte, NC
Someone either from Facebook or from one of your contractors flagged two of my post in a political group for violating FB community standards. I did not direct any personal insult towards any particular person. I was expressing my opinion which apparently the person reviewing my comment did not like.
I simply don't understand why FB corporate believes it is necessary to have to even monitor and flag any comments. This is nothing more than centralized speech control. I would think you'd be better off letting groups admins handle the governing of their own pages. No one is forced to join the group or stay. They can either complain to the admins or if they don't like how it is ran, they can start their own group.
As it stands now, someone who may find someone else's opinion offensive can simply complain to FB and then that person's voice can be shut down. This is insane. Why does FB even want to put itself in that spot.
I would suggest FB corporate should review it stand on even trying to make judgments and filtering certain content and let the subscribers work it out for themselves and you just let advertisers do what they do best and you make money. Otherwise in time, people will grow tired of your slanted micro managing like you're doing with me and look for free thinking forums to go to and we'll take our wallets with us that your advertisers will not have any chance of getting to.
Val Mikesell
Ruskin, Fl.
P.S. I've also advertised with you and would still like to continue to. But when you block me, I'll just take my business elsewhere and encourage others to do the same. You're not the only game in town. I'm your customer. Please remember that.

I have been blocked several times, I feel that it is because of my conservative values thoughts and expressions. It is election year. And I am being targeted and censored. THIS HAS GOT TO STOP I have been called by others and their comments the most vile names possible. And I doubt that they have been blocked. But I show support for my country and my president and the values. And I get blocked every time. Therefore, I have reported this to end bags, and Ted Cruz. I know that they are looking into censorship in the media oh, and I hope that you will be on their list.

My facebook account has been hacked...someone is contacting my friends using me to get to them...Ive put a warning on my timeline...but what do I do now?

My ability to post and repost was suspended for 24 hours. Everything I repost is already on Facebook . I did not take the picture myself I got it off of Facebook. So I would like to know why my ability to post was suspended for a photo that I got off of Facebook.

Abi Schofield
from Rotherham, ENG
I want to complain about having my Facebook closed down twice this week.
I have a business and you are stopping me from making a income for my two children
Has far has I am aware I haven't done anything wrong
Could you please tell me why my Facebook has men deleted and what I have done wrong
Because now I can't provide for my kids

Kenneth parsell
from Hereford, ENG
I have having trouble with Facebook I get keep trying but nothing happens what is going it's not good enough is it sometimes forget my password please help me with it.

Sandra Manning
from Oscoda, MI
T Mobile is harrassing me. I cannot stop them from sending me pop ups even though I have blocked them to the best of my ability and asked that I not see their advertisements. Is there something more I can do?

gregger nordstrom
from Perth, WA
I am still locked out of my account, for no reason at all!
I explained this in my previous complaint.
In addition, the monitors go on with nonsense about not allowing responses to my posts on either of my 'Tunes' pages/
Reason given, too many likes from a site where the 'likes' are free! Also: 'suspicious activity', when all I do is add tunes to the list.
Please put a stop to this interference!

Adam Harris
from Arlington Heights, IL
I was blocked for 30 days because of a comment. Im fine with that. But HOW is it that MY comment goes against community standards but when I report memes usig the word "NIGGER" you tell me it doesnt violate your regulations???? I have screenshots of it and everything.

Patricia Lake
from Phoenix, AZ
I ordered from hyper owl 3 glass mugs. Total 74.76. They came were supposed to be in gift boxes. All 3 were crushed and one mug scratched. After several attempts to reach co. And sent pics. They blew me off and claimed they are not responsible for their shipping. These are supposed to be gifts. I cant use the gift boxes. Now I need to spend more money on the boxes and cant gift the scratched one. For the amount of money I spent they should have been carefully packed, not sent in a bag.

My friend usually send me money via Facebook messenger last Friday he tried to send me $250. To help me with my children. But was told that he couldn't send me money due to him needing to confirm his info Facebook asked me the same thing so I send them my ID and other info only for it say payment had been cancelled when I called customer service they told me they couldn't send me the money because something went wrong with my identification process but they told me in order to receive my payment I would have to buy a Google play card so they can send me my payment plus the refund and I was like seriously a Google play card? I needed cash not funds for a app and I told them that I have a PayPal account where I usually got my payments and asked them to send it to my paypal instead and they refused.I need my money back! I even asked them to refund the money to my friend so he can send it to me via Western Union the point of Facebook payments and Western Union payments is because I don't own a car and can't go nowhere I'm 20 minutes to the nearest city with no car and my friend lives in the next state. I am also a single mom and my friend(ex-boyfriend) was trying to help me out!! Please help!!

Yogesh kumar Rajpoot
from Navi Mumbai, MH
I am a school teacher....I suppose some boys students are operating fake girls class met fb ids...it is so horrible for social culture....it may involve some outer also.....please contact me and resolve it.

HASMUKH nagavi
from Mumbai, MH

My complaint is that Facebook allows anybody to see every photo on my phone that I did not even post on Facebook I don't post all these pictures as I don't want everybody to see my private photos I think a lawsuit is possible stop letting anybody go on my phone
James LaMorgese

Michelle Homewood
from Vicksburg, MI
I understand FB is very busy by, They Do Not Care.
ALL OF MY GRANDCHILDREN AND MY KIDS, MINE AND MY HUSBAND'S PIC WITH ME SITRING IN FRONT OF HIM IS THE MOST OF WHAT EVERYONE GOES BY FOR ME AMD MY NAME. I WISH AND HOPE THAT FACEBOOK COMPANY GETS FACEBOOK WHERE SOMETHING HAPPENS THAT THEY GO BELKY UP ALL OVER THE COUNRTY AND OVER SEAS. I WANT FACEBOOK TO HELP GET MY ACCOUNT BACK

Leon Strigotte
from Coeur d'Alene, ID
I was banned by your employees for content posting. I asked for a review and never heard back from you. I have tried sending a further comment over the past week but each time getting a message that it cannot be completed. Tried many times and at different times with no luck.
I believe this 30 day ban is unwarranted.

Noe código norteño
from Santa Ana, CA
Some people have my facebook account and I don't have access to my account and email address, how can I get back my account?

Mike Gibson
from Des Moines, IA
I made an account some time ago, hen was blocked out. I thought I could just make another account. I did that but it was deactivated. I tried again and it was deactivated. I only want one account. I wasn't trying to make several. I was asked for my phone # to get back in, but it won't accept Is there anything I can do to resolve this problem?

Dawn webster
from Milton Keynes, ENG
My account has been disabled, after sending requested jpeg pic, no communication whatsoever from Facebook. Account still disabled , unable to contact any support from Facebook . Total rubbish .

Nadine Ellson
from Portland, OR
This is the third time I have to start another account because out of the blue you decide I'm not me or someone is trying to get in my account and I'm the one that has to get another account don't you think that's backwards stop the other person from my account? I've had it I don't need Facebook so shove it I'm uninstalling it.

jayesh patel
from Navsari, GJ
face book has locked my id before many time. i have completed all the proses to unlock it but facebook continuously asking for same proses. s i dont think what i have to do now please help me.

Cheryl Henriksen
from Bedminster, NJ
Facebook seems to be violating free speech on those which disagree with leftists which post totally untruthful speech. While they have the right to post trash on Facebook because of their right to free speech. Replies to their posts of nonsense should also be able to be afforded that same right to free speech. My reply of "Really...you are an idiot" is not a reason to be blocked for 30 days. Then when you attempt to appeal their block, that also is blocked and will not all ow an appeal on their decision. This is total Communist attacks on our freedoms in America.

E Fred Nassif
from Scarborough, ON
Hello:
I am a faithful user of Facebook and had over 120 faithful friends all good users-
Recently I was blocked and could not recover my account/page.
I have changed the set up several times, Facebook blocked me over and over again.
I am not a hacker nor I know how to hack- I established good users to FB.
Facebook is not a professional I would like to know why you blocking me.
You ask me to send my picture, I did you ask me to post my cell number to reactive my page
You are not a GOOD company, you robots control you I would not trust you any more.
E. Fred Nassif

Benny Korson
from Millbrook, AL
I have been hacked. All my pictures and contacts are gone. Can you fix this please, or do I need to close it out completely? Y. Korson

Intensive Paul
from Lagos, LA
JUne 12-2019.
as of date of writing , almost a month now my Facebook account has been block , saying intensive is not my real or day to day name and have sent document bearing the same name and up till date no response . please what do they want or ?

Denver Fox
from Denver, CO
Please stop telling me to update my profile. I'm sick of this

michelle homewood
from Vicksburg, MI
Facebook will not help me get my true and real Facebook account back. I was asked by a supposedly Facebook tech asking me to get a Google play card and I would be reimbursed for it after i gave them the 16 number on the card and then the techs would clear the Trojan from my account.

Charles A Bidwell
from Miami, OK
I have been blocked until the 13th from posting because of some unknown post that Facebook did not refer me to. So I have no idea if this is a valid block or some random liberal/socialist in the employment of Facebook decided they don't like and decided they wanted to cyberbully me over. i post on my Group page to update my friends concerning the grown of my puppies and now I cannot do that. I am basically home unless someone drives me and I am a disabled combat veteran and this is my communication. It is not my fault if I offend another person even facebook employees. Their feelingsare theirs. I need to be able to respond to and write post. I would like this issue resolved and would request that if this happens again that Facebook show me what I did wrong if I did so I won't make the mistake again. Plus if it was an individual I request to be able to face my accuser so I can know it isn't Facebook being accuser judge jury and executioners.

Gourav Mukherjee
from Kolkata, WB
Every 2-3 days Facebook sent me notification that someone trying to open your ac and request for entered new password and whenever I am trying to enter new password everytime Facebook denied is it possible for a person to create a new password every alternative day.

Michelle Homewood
from Vicksburg, MI
I have tried and tried to get into my facebook account and it keeps telling me that I have the wrong password and I can't even change the password for the account Michelle Micky Homewood and with all the garbage I have had to do I can not get anywhere with your site.
I have had the worse trouble with your site and all of my friends and I agree your site is nothing but a piece of crap.

Can you tell me why you desable my account.. I am new in facebook and you desable my account with in 2 hour what is happened to you... Can you reset my account

liane fountain
from Benicia, CA
I purchased from Hesimple apparel for $223.00 and their frauds. Their work is very shabby and cheap. The are on Facebook selling their items. It took 2 months and finally received an order but not what I ordered. There is no number or address to get in contact with. Unfortunately, I read the comments after I purchased. Facebook should not allow fraudulent companies to sell on line. I would like to file a complaint an I want my money back. The comments being written about them is very bad.
PLEASE HELP ME

William Pugh
from Avon, IN
I deleted my account yet it is still showing up and people can post on it. I can no longer sign in, as it does not recognize my email address. I want this removed, that is why I deleted it. You all make enough money that it should be a simple task. I was told it would take 30 or 90 days for it to be deleted yet it has been months. PLEASE delete it!!!!! I want a reply from you, after all this is your problem not mine. Thank you.

brianda cuevas
from Phoenix, AZ
i have tried to contact facebook multiple times about an issue and have had no luck. unfortunately none of the options from the help center are of use to the issue I am having. my fathers account has been hacked along with his email so he cant recover his facebook with a recovery code option. he has also tried to contact his email provider but sadly they have not been of any usefull help they claim that my father needs to purchase a google card, in order for them to resolve his issue! so we were wondering if their is any link you can send him so that he may recover his facebook? He is willing to provide any proof you may need to verify his identity. he has had his facebook for many years and has videos/ pictures that he would like to recover I hope that I hear back from you soon thank you

Rashell Guastella
from San Jose, CA
You just suspended me for 30 days and I have no idea why?? This is getting ridiculous all I've done is repost things already on Facebook . This is the only way of me staying in touch with certain people please restore my service. I did put my email unless I've been hacked!!

Manish khorwal
from Pune, MH

Abbas Adl-Tabatabai
from New York, NY
I cannot login due to your racial selection on people. This is the second time that you have blocked my login to Facebook. I think I have to switch the contact of all my friend and recommend them to switch to a more friendly site.

mike distrola
from Kane, PA
face book has disabled my account with no reason givin it has been a week and I cannot log into my account I find this very unfair and I want to know what gives them the right to do this with out warning and without even letting me know my page was just that my page I want my info back my pictures etc face book is a joke and veryunfair

Holly Horne
from New York, NY
Messenger account hacked. Facebook disabled my account. The hacker changed the email and mobile number. I filed appeal and received no acknowledgement.or response.

hi my name is slade smith and I find it extremely irritating that find the cover of house of the holy by led zeppelin vulgar and salacious ! it's an inarguably classic work of art of the 20th century. thank you for reading .

Fb is without any reason blocking all my account .Don't done any thing.Pls unblock all fb account asap.

Praween Lakra
from Mumbai, MH
My account must have been hacked and then disabled from you. You can check the ip address of the violation of your policies done. Help me restore my account and change the password.
Because I did not violate any of your policies. It must yave been hacked. Kindly look into this matter as soon as possible. I've got lots of pictures stored in your site. I would like to have them back.
I've got many other accounts associated with this account. It is costing me other accounts as well.
Kindly be understanding and look into the problem.

Stephen Page
from Edgware, ENG
Just tried to create a profile using the pseudonym, Terry Towelling. I have deliberately misquoted my date of birth because I don't want that to be known. I found it impossible to log in. I repeatedly got the 'capcha' screen asking me to confirm I am not a robot - which I did countless times. I tried all sorts of ways to get in and then I started to get the 'capcha' screens again but could only just see the bottom of a couple of the pictures I had to click on. I tried going in through a different browser and actually got the capcha pictures properly but it still wouldn't log me in. I then get asked to upload a photo of myself - which I did. I also got a message saying my account had been used suspiciously - hardly likely when I'd only just set it up and couldn't even log in!
What exactly is going on?

Dianez Penson
from Cleveland, OH
I have been using the same email since I started Facebook. Someone hacked my page and changed emails and passwords. I no longer have access to the account. I have already sent a complaint one too many times and no one has done anything to help. PLEASE help I no longer have access to my kids pictures. Either delete the page or help me gain access to my account

My account was original why my account blocked open my facebook immediately.

Todd Tokarz
from Brockport, NY
I have been a member of facebook since 2009. today I go to log in and it says I am Blocked, There is no reason for me to get blocked, I dont harass people, or name call. I am on to communicate with people from around the world.
I just recieved an Email saying I have to verify my Identity?? does everyone have to do this? I feel this has nothing to do with what name I use and more about the stuff I post. I am a registered republican, and i post alot of political things.
I really dont like facebook, and dont even need my account back, i just want them to stop banningpeople based on political views.

Calain Cummings
from Afton, OK
Yes I sent something that was wrong I'm a senca Cayuga tribal menber
I find it highly unconstitutional
That this website is messing with idian affairs.

Melissa Cook
from Richmond, TX
I posted pics of my daughter's high school
Graduation on Wednesday night and on Thurs morning I get a notification that I posted against Facebook policy. Since when is graduation pictures against policy???????
I can't post ot like or send any messages.

Chuck Walden
from San Diego, CA
I ordered a Drone QX from a Facebook add on April 19 and to date have not received it nor have I heard from the company. I have been unable to contact them because the phone number provided to my credit card company does not work. When you call the number you get a message to contact a website and then they hang up!
I trusted them because they were advertised on Facebook. Can you help, PLEASE!

Thomas Dickensheets
from Seattle, WA
They took away my freedom of speech

Facebook approved of all my business ads I were advertising, then out of nowhere, I was banned from using their ads service to advertise my business without a warning as to why. This happened directly after I made my initial payment in the same emails. Now my business is hurt and I would like a full refund for them approving my ads only later to say I violated the policy for them. The total I've spent is $2,066.91 and I would like a full refund! My company is Battle Comics LLC and it is also the name of my business page.

The ad went so fast you couldn't read it !!!!!!! It was terrible

Prudence Lucas
from Morrisville, PA
Would you stop sharing my age on face book. I am a very private person . Just stop sharing my age with every one.people are calling me to find out if my age is correct. Not only do they know my birthdate but they know my age. Stop stop stop. That is too much personal info.

I tried to log onto my account, your system would not let me. So I tried a password reset. This did not work. Tried the recovery link, did not work either. Then I was told that my account was unlocked by email. I tried to log on again, it did not let me log on again. It came back with a picture of three people telling me I should contact them and ask for a code. These people are not trusted people. I then went to the lower left corner for an alternative way. I hit that and the three people came up again. Logged out. Why, could not use my security question answer that I have with you?
Just trying to get logged back on.

Chuck Walden
from San Diego, CA
I ordered a Drone QX from a Facebook add on April 19 and to date have not received it nor have I heard from the company. I have been unable to contact them because the phone number provided to my credit card company does not work. When you call the number you get a message to contact a website and then they hang up!
I trusted them because they were advertised on Facebook. Can you help, PLEASE!

robert armitage
from Glasgow, SCT
on my laptop windows 7 since Saturday 25th may 2019 I can longer access facebook messenger via my facebook account...just getting a blank white page ??? is there a problem....??? Robert.

Karen A Sagarino-Harris
from Grand Junction, CO
I cannot see notifications and or messages, or view comments or make comments this is has been going on for about a week. I have tried clearing cache to no avail what is the since of having account that is worthless. I am using one of the browsers you said to use. Microsoft Edge.

Joseph Horn
from Roswell, NM
My account seems to be blocked. I do not have any idea why. If there is a reason, I would very much like to know why. Could you
please fix the problem?. Thank You, Joseph Horn

You keep banning me for the same post over and over. Why?

this is in regards to their stupid reasons why the suspend people. 6 day after commenting on a post that was from a general group someone decided to get all hurt and report my comment as "abusive" or something. 6 days past....I don't remember it. that is just wrong.

Danielle Burkhart
from Waco, TX
Facebook locked me out of my account and I sent what and have not heard back lately. They are censoring me because of my conservative views which are against what they are (no matter what they say). Please help and do something about this.

Joseph Collins
from Elmhurst, NY
I'm blocked because someone made a complaint about my post that is 1st amendment protected and was a political argument. Yet facebook allows people to post narcotics and jail born with no blocks on fan pages. If political arguments aren't allowed then ban all political conversations and set rules about posting narcotics and half naked people seriously the 1st advent right has been violated many times and im not the only victim many others have been also. And facebook actions continue a 1st amendment lawsuit is as easy to file as easy as it is too block someone.

Julie Wayman
from Louisville, CO
Whenever I have a complaint, I never get a response or suggestion on how to fix the problem. Im sick and tired of reporting problems and nothing gets fixed. There seriously needs to be better security on the profiles, I don't like that people I don't know or like going into someone else's profile and getting information on me and my friends!! Something needs to be done about this. Thank you for any help you can provide. I look forward to a response from other FB users as corporate continues to ignore me.

Mohamed
from Istanbul, 34
Somebody from Facebook corporate offices sent me an email stating that that my account is locked cause the name I have been using for more than 9 years isn't mine. Therefore, my account is locked. Does that make any sense? I have been logging in to my account from either my mobile or laptop from any Location around the world with no problem and just because somebody wanted to bother me, you block my account without even warning me?
I'm really disappointed at the level of service you provide tho I always thought that your team is smart and developed enough to serve millions of clients. moreover, i have sent them my ID and yet i still Cant access my account and cant eve track the status of the case.

I have proof that Facebook attempted and failed to access my email account. I believe that this is the reason why my email account was later hacked, due to all the Facebook connect applications currently running on it. If you have had Facebook and email hacked before what did you do about it? Should I hire a lawyer to help me resolve and sue Facebook for attempted hacking of my account? Anyone? Thanks for reading and the help.

Shaun
from Skelmersdale, ENG
Hi, I was in a relationship with someone on facebook. She lives in a different country than me and i thought we had something special. It was great at first, people were congratulating us and happy for us. But things went down hill after a while. One day we would be close online and the next day she would push me away for simple excuses. I admitted i cheated on her because she was picking fights with people over simple comments and posts and i was tired of being caught in the middle. There is no excuse for what i did i admit my wrongs publicly for everyone to see. But it was never enough for her. I tried to make her happy, giving her access to my accounts, letting her control who i can add and message. Things like that.We kept on breaking up, getting together often. I broke up with her finally on Xmas eve because she was told i was cheating on her with 4 women, accusing them of sex vidchatting them on facebook. She then went on to verbally abuse them but will not take responsibility of being wrong there.
I know i never did and those mentioned to her never did too. I did wrong in the past but i need advice. People are messaging me then sending her partial messages saying i sex chatted them. She has posted on her facebook page the partial messages sent to her. She also accuses me of being in love with a paedophile in another country. A few days ago, she sent me messages telling me she was going to jump off a bridge. She is constantly getting lies fed to her and believing them. She never jumped off a bridge (I admit i did say after the event on Xmas eve because i was angry. There is no excuse for that). But is wanting revenge on me for things i never did but is being told i did. She said there is evidence of me vid chatting women on facebook behind her back. I never did but apparently there is evidence saying i did. She is getting facebook admins on me along with other people. I have taken screen shots of her messages and posts in the event i need to prove i am telling the truth. Since then things got even more worse.
She has threatened people and when i warned them about her threats, my account was shut down and i can't prove my identity. Apparently she has been gloating that she has facebook admin on her side, my ip address has been flagged by facebook and one of the admins has been apparently getting women to friend me and set me up to gather evidence against me. I admit my mistakes and have fell for some of the set ups. She is now harassing other people on facebook and getting away with it. She has many accounts, mostly by the name Jaimie cousins. You need to set this right facebook as u have set a scene where she is now intimidating, threatening and harassing people and getting away with it. She says there is a conspiracy against her but there is non other than what she creates. All i want to do is post and make friends, not be accused of things i never did.

I was blocked for three days for "harassment" for making the unremarkable comment. Facebook customer service is a joke!

Sally Dunn
from London, ENG
My complaint is the way I have been treated in the last year or so, I have been banned from using APPS eg Giftbank, Quixshow and other apps. I have know been banned from the games. All I am getting is couldn't load plugin whaterer that means. So could someone please rectify this problem as soon as possible. Or I will have to leave Facebook altogether, because I have been hacked many times and been banned quite often by Facebook, which I find very frustrating for me and my friends

My facebook account had since blocked for some days now and I tried to have it unblocked with my international passport but won't let me. I want my account back please, thanks.

I'm upset because someone has shared my photo and I do not know them. A random person who was suppose to be my friend has shared a photo of mine with an inappropriate tagline. i want to report about that person. he has also sent me harassing messages from couple of his fake ID's. I would like Facebook to kindly take some steps against this and also know what you are doing to prevent this kind of problem in the future?

Susan Cattell
from London, ENG
Facebook keep locking me off my own account. No reason other than suss activity. I'm tired of it try to upload proof of who I am but can't for whatever reason. Why is Facebook being so discriminatory toward me. I wish to complain but as per it's impossible there's more but only have 100 words.

How is it OK for a parking site to post pictures and comments of my vehicle on your site this is illegal facebook. I don't want people to know where I live at all and y have a picture of my car on a site in facebook it's against my data protection laws and human rights I've spoken to the police they have said they will give u 14 days to remove or they will start court proceedings. I don't want people knowing where I live it's disgusting the page is "parking like a twat" bridgend.

Hacker on Facebook is posting rude homophobic comments on my facebook notifications. Have requested it be removed but offender continues posting comments. I have submitted this over and over using the online complaint forms and notes for Facebook, but they will not help at all.

Prın'Ce
from San Mateo, CA
Somebody hacked my Facebook account and tried to change its name. But he can't do it because of Facebook security. Now i get it back but it shows me help us to confirm your name. I tried it with my ID, but it further says me it shows your not the owner of this account. It clearly shows my name and DOB!

claudia thomas
from Leighton Buzzard, ENG
I have two accounts on Facebook. Someone has tampered with both accounts and they are no longer on facebook. I have tried numerous ways to get the accounts back including updating new information and ID but I have not had any response from Facebook customer service. Can you please look into this and let me know what has gone wrong. I feel really frustrated. I thought facebook was safe, but it seems there are no safeguards against people who are bent on evil. Please please help me resolve this issue.

Dearest Mr Mark Zuckerberg, CEO of Facebook. I'm emailing you to file a complaint about your facebook team. Iecently I had emailed you a letter to complaint about the fact that they are requesting me to upload my photo ID and other personal information. This has been going on for so long and it really wasting up my time to all the time log in and sign up to facebook. Is there anyway where I can be helped with out any personal information just to be on facebook? It is sad that I can't even chat with my family members because I'm not on facebook. Please take care of this matter as soon as possible. I've been trying for days and days to relog in but it wont take me so. I have other important things to take care of and I can't just take up my time by relogging in I feel really upset about this and it driving me crazy. And I want this to be over so that I can stay on facebook. I already had place my old photo of myself in the corner of the facebook page and yet They do this to me.

Dave KryKey
from London, ENG
Page stolen, tried to use the help section, and its useless, sent emails and tried other ways and all I get back is the link to the useless help section - the page has 280K+ likes on it and I have had it since 2009. No help from Facebook at all!

Hillary Barrows
from London, ENG
Facebook has locked me out of my account because they do not recognize the location. I have sent them identification such as passport but STILL they say they do not have enough information. I have sent them emails from the email account linked to my FB account. I have changed the password. I cannot verify the account because I do not recognize the pictures of the people they show me and I did not use my right birth date for security reasons. I have told them where the account was opened. I am using the same computer. The account is for a private investigator (me) and I send them emails from the private investigator account that matches the name on FB. There is NO other Hillary Anne Barrows from Shadow Investigations in France on FB but still I can't get them to unlock the account. They say that it will remain locked and their decision is final. They are incompetent and frustrating and useless.

Holly Clark
from Chicago, IL
My account was blocked by Facebook on March 13th due to someone reporting a comment I made where I used the word Whore. Although I am not blaming them for blocking my account without even asking for explanation from me. I was attacked by a group for over 48 hrs and finally I got in the gutter with them and called one of them names. My complain however is about what they said. Their message says I will be blocked for 24hrs but after 48hrs I am still blocked. To post a message on their Community Support group you have to log in (how?). If you go and make a report about a Disable account, it comes back and says, THIS ACCOUNT IS NOT DISABLED. There is absolutely no way to asked them how their clocks works?
All I want to do is to get my account and close it forever. This is the first time I had to deal with them (or not) and I realized what a mistake it was to join a Social Network that is trying to control each aspect of your life. I love Face Book for what it has achieved especially in countries where people are not allowed to voice their opinions. But, I live in US and there are many ways to express myself. I believe in Freedom of Speech that is why while I was getting bullied and cussed at I did not think about reporting any of them.
I simply block anyone I don't like to see or hear from. Facebook is a business and have a right to have their own policies but they don't have the right to take my personal information and pictures. I think when they decide to block someone page for an indefinite 24hrs, they should at least give that person to close his or her account.

Cheryl Fitzsimmons
from Boise, ID
A Facebook user has made misleading and defamatory remarks about us on her posts (we are not Facebook subscribers). We had asked her several years ago to not say anything about us on her Facebook page(s). She even has her son doing this, so much so she has received a cease and desist directive from our attorney! If she doesn't stop, we will be forced to seek all remedies available to us. Please tell her and her son to cease these posts IMMEDIATELY!!

Brian Tuman
from Campbellsville, KY
I have filed page complaints against 8 pages which are all manned by unknown individuals using fake names and profiles. These profiles keep changing their names and all have me blocked from the sites and all of these profiles are posting slanderous, malicious and untrue posts directly naming me. Many of my friends who can see the content are screen shooting the posts and sending them to me ( I have over 250 pages of these pictures and comments) and they are also reporting the content as well, a few have been removed, but recently it seems all we get is a computerized reply that it does not violate Facebook policy - correct me if I am wrong, but fake profiles is a violation of face book policy..... Just 2 weeks ago they opened a closed group and it too is all devoted to me and I am blocked from seeing or joining. They have stolen pictures from my personal Facebook page and from my business Facebook page "Fast Lane Farms" and posted them on these fake profiles and the fake profiles have also posted poor reviews to my business page. They have left defaming and low reviews on my business page which I cannot remove. How can I find out who is behind these pages so I can have EPO's issued, I have filed police reports for harassment, but no one seems to be able to help me stop this. I have been told to take my personal pages down, but that will not stop them from continuing the behavior on the fake pages. Please contact me at the email above I can electronically submit to you the screen shots and the page names and would welcome the opportunity to discuss this and how it has affected my business. Nothing like being accused of being a drug addict, alcoholic, thief, transvestite, liar, homosexual, and low life to have a detrimental affect on my livelihood.

Richard best
from Oxford, ENG
I am considering leaving facebook because of their tax avoidance. It is not a good example to all of us that pay.

Sanjoy Saha
from Nawabganj, E
My Facebook ID was hacked by someone. I try many ways to recover but i can't. Please find that attached photo evidence of my ID. I have been unable to get any help from Facebook after contacting their support website. It is very frustrating to call their service line and get nothing. Please help me. If you need more query than please ask me freely.

Nathan Ellis
from Maidstone, ENG
I have recently updated my Facebook app, and everything was normal until I tried to log in. At this point, Facebook demanded that I provide ID to confirm who I was, stating that if the ID does not match the name on my profile then it would not allow me access. I have added the middle name 'crusade' to my profile to mark me out from other Nathan Ellis's in the world and there are a few. This was because I liked that middle name and so my friends could find me easier. However, my passport does not have this name stated on it.... so by my reckoning Facebook will have an issue with this.
Facebook is taking its sweet time over this.... so far it has been 4 days since I have had access to my account and it is to the point where I can not contact certain friends as the only contact I have with them is through Facebook. The best has been saved to last, Facebook should not be allowed to ask people for proof of Identification as it breaks international laws, Facebook is in a lot of countries to which they do not have any power over or in, for instance I live in the UK Facebook is an American company. I am not nor will ever be an American citizen and therefore I am not required to produce ID on demand.
I am making this call to all others that are suffering in the same way to share there stories, and those of you who still have Facebook access to share these stories on our behalf to make sure other people do not fall into the same difficulties.

Mary Roche
from Rancho Mirage, CA
Someone has set up a dummy account and has contacted my friends with a scam. I deactivated my account but need to have the dummy account deactivated.

Vitalina Nabola
from Auckland, AUK
This is the fifth time my friends have been viewing attachments that was not send in by me. Please can you remove all those attachments or advise me on what to do. This is not very good as I use Facebook for professional communication purposes as well with work. I need your help in eradicating this hackers!

Brian Tuman
from Campbellsville, KY
I have filed page complaints against 8 pages which are all manned by unknown individuals using fake names and profiles. These profiles keep changing their names and all have me blocked from the sites and all of these profiles are posting slanderous, malicious and untrue posts directly naming me. Many of my friends who can see the content are screen shooting the posts and sending them to me ( I have over 250 pages of these pictures and comments) and they are also reporting the content as well, a few have been removed, but recently it seems all we get is a computerized reply that it does not violate Face Book policy - correct me if I am wrong, but fake profiles is a violation of face book policy.....
Just 2 weeks ago they opened a closed group called "Tumanoligy 101" and it too is all devoted to me and I am blocked from seeing or joining. They have stolen pictures from my personal Facebook page and from my business Facebook page "Fast Lane Farms" and posted them on these fake profiles and the fake profiles have also posted poor reviews to my business page. How can I find out who is behind these pages so I can have EPO's issued, I have filed police reports for harassment, but no one seems to be able to help me stop this. I have been told to take my personal pages down, but that will not stop them from continuing the behavior on the fake pages. Please contact me at the email above I can electronically submit to you the screen shots and the page names and would welcome the opportunity to discuss this and how it has affected my business. Nothing like being accused of being a drug addict, alcoholic, thief, transvestite, liar, homosexual, and low life to have a detrimental affect on my livelihood.

Habib Kareh
from Tripoli, TB
Some one changed my Facebook account name. They added his name to my account the name added is Ahmed Bayet so when I tried to enter my account a message occurred says this account removed from Facebook how this happened. I really want my Facebook account back soon

M. Schoolcraft
from Bethlehem, PA
I would like to complain about groups on messenger. Someone added my name to a group and then they were verbally abusive. No one should be able to add you to a group before asking your permission. This would not have happened to me if I was asked to join in the first place. Please change the policy on groups. I realize this may be a Facebook corporate decisions, but it should happen!

john Goff
from Harrisonburg, VA
My wife has passed away 11/11/2014 so called friends have posted pitchers of her with out my permission. I have ask them very nicely to to stop but i have been told to stay off their facebook page by them and they have blocked me from their pages. I just want them to to stop. Anyone who wants to post any pitchers of her i want them to consult me first.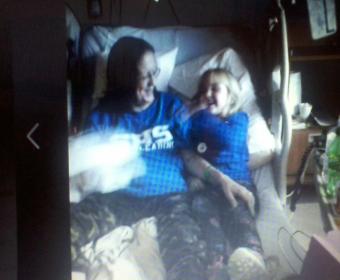 Becky Severin
from Rockville, VA
Just want to know how to stop Facebook from loading, loading, loading, jumping, skipping, etc. as I'm trying to look at it. No sooner do I start looking at the first or second post, than it will jump three or four posts later. It's like a runaway train, and I can't stop it. This has never happened before. Does it have anything to do with that new box that started appearing beside selected posts that asks me if I want to share? Less is more, Facebook. I just want to look at a few things and log off. I can't attach an image - the whole thing never remains still long enough for me to read a complete post from anybody!

Constance Lane
from Cottonwood, AZ
You have chosen to punish me for quoting from the King James Version 21st Century Bible the words of Jesus spoken in Revelations, on the day that Christians celebrate his birthday. The other quote that Zionist Facebook objected to was from Miko Peled, Israeli from Jerusalem, which has been circulating Facebook in a meme for years now. How could this possibly be against Facebook's community guidelines? Truth must be against your community guidelines but only when stated by certain kinds of people. Perhaps those who interpret the guidelines need a refresher course in Human Rights.
Looking at the ownership of Facebook is very revealing: Goldman Sachs, Jeff Rothschild, very strong Zionist supporters. The Rothschild family owns 80 % of Israel. If you continue to allow Zionist to control you and your business decisions, you will, very shortly, find yourself on the wrong side of history. Similar to where Nazi supporters found themselves after 1945, not a pleasant place to be. I understand Zionism is a political issue, this is not about politics, it is about morality and integrity. Why would Facebook stockholders choose to support genocide of the Palestinian people? You cannot silence everyone from speaking the truth. Just like Israel cannot kill all their enemies, they just continue to make more in the attempt to do so.
Human rights are rights inherent to all human beings, whatever our nationality, place of residence, sex, national or ethnic origin, color, religion, language, or any other status. We are all equally entitled to our human rights without discrimination. These rights are all interrelated, interdependent and indivisible.

Barbara Hawkins
from Winnipeg, MB
My account says it is temporarily locked. Then Facebook wanted me to change my password, which I did and they reset it. I am still locked out of my account. I would like to know why it has a security lock on it, and what I did to cause that to happen. This is very frustrating to me. I can't even say thank Facebook corporate office for helping me, as so far this has just been a nightmare.

Dearest Sheryl Sandberg of Facebook. I'm emailing you to complaint about your facebook team it was 2 days ago that I was on facebook when they took away my account with out a notice saying why it was taken away. I feel really upset about this because this has been going on for quite sometime already. each time I always have to apply for another facebook account and weeks later it always get taken away. It never happen to my other sisters but I don't understand why it always happen to me. also they keep on requesting me to Upload a Photo ID and also school photo ID and Bus ID and library card ect...
I had explain to facebook that I'm unable to give out this information to them. I have a reason why I'm not able too. I can't just spend all day trying to log in and sign up for facebook I have other work that I need to do. so if this keep this is going to continue then I asked of you to please remove me from your facebook. I've been really trying to log in to facebook and it doesn't go for me so I'm really having a hard time with it is it any way possible for you to give me some suggestion in what to do?

Kagiso Madumo
from Norway, ME
My Facebook account does not want to log in, it keep on telling me about security features I need. I understand that the company is trying to improve security features, but what does it matter if you keep me locked out of my account? Been a loyal user of the site for many years, and all of my friends and family are on it now. I hope that someone at the Facebook corporate office reads this complaint!

Bill Mann
from Aberdeen, SCT
A person with a sad life reported my page as fake, my page was then locked by FB, I was asked to provide ID such as driving licence or passport, I take great exception with doing so, FB is a social networking site and my documentation is private to me and is only required to be shown to legal authority. Unless I provide this proof my page will remain locked, I have relatives and friends on my page, no controversial posts just a very boring page, the sad person in question is now targeting my friends using images with his own derogatory wording and naming my friends on them. They get reported but the answer is always not against TOS, humiliating and abusing people is apparently okay in their eyes!! but one mean false allegation gets me thrown off. How safeguarding is their TOS if it is ignored by those who made it. FB is turning into a troll/stalker haven.

Larisa Khariton
from North Port, FL
This is my complaint that Facebook charged me $1898.37 for ads that I didn't order. I have two emails (two accounts) with Facebook. Both of these emails are my accounts and I am the only owner of these Facebook pages. I tried to contact their ads department and help centers but never received intelligible answers.
It appears that Facebook people don't read my letters or don't understand their duties. Please help me to receive a refund for ads that I didn't order. I have sent them all confirmations of their erroneous charges but it seems that they cannot understand anything in their activities.

Cindy Terrell
from Phoenix, AZ
We play games on Facebook and have purchased credits for those games in the past, so they have our credit card numbers. Someone has charged over $18,000.00 on my husband's business account for these Facebook credits and it wasn't us!
I am on social security and his business makes a limited amount of money and we have to be careful. So someone at Facebook has hacked into our account. I have tried several times to have our credit cards removed with no success. I don't know what else to do. We have gone to the bank and they are going to do their part in our situation. We want our credit cards off Facebook!

Firefli Dietz
from Fort Sill Indian School Reservation (historical), OK
Someone on Facebook was immature and reported my name as fake. I added my middle name to my account. The next morning I'm locked out because someone reported my name AGAIN and I am very pissed. I do not appreciate being harassed over my name. My legal and birth name is correct. I use Facebook to keep in touch with family, we are a military family so we travel a lot. I also have irreplaceable photos on my account that I do not have anywhere else. I have sent in a photo of my birth certificate, marriage license, as well as military ID as proof of my name. I want this issue resolved immediately, and my account unlocked. This is harassment and I am not afraid to take legal action if this issue remains in resolved and my account stays locked.

I merged my personal account into a fan page with my old fan page, creating a new one www.facebook.com/raizapedia; but now I cannot post, like, share or comment on anything. I have been deleted from all the groups I was a member in, and my friends cannot find me either. Somehow, I still get updates in my wall. I have been trying for months to fix this with no success. I even created an alias account to be able to update and share on the page, because Facebook would not let me use my email, claiming it already has an account registered (the ghost account), but this is to complicated and confusing for my contacts.
I write to you in the hopes of getting some answers, since the system is asking me to approve an update for managing the page from my personal account, which is impossible at this moment. All this situation has made me consider closing all my business on Facebook because it is too complicated and ineffective to communicate with my followers on this platform. I would really appreciate some technical support .

Earlier today I receive an email from facebook team and they kept asking me to down load my photo ID and I had recently explain to facebook team that I'm not allowed to give out any personal information at this time and yet they still keep bothering me about this. I did ask them in the request to please delete my face book account. I'm getting little upset about this each when I explain to facebook team that I'm not allowed to down download any personal information can you please tell me what do you suggest I should do? when they asked to down load my state Id which I told them I'm not allowed help.

Susan Lewandowski
from Pennellville, NY
A person by the name of Gary Shelley forwarded a link on April 18, that he had received from Rantlifestyles. It was a video that protrayed a drunken women at a liquor store and an associate trying to help her. The caption said "Need help in aisle 3." Mr. Shelley added a comment that said - This looks like Sue from across the street. He is referring to me and he has 86 friends that all saw this - and some of those people I know. That is insulting and degrading. I think you should warn him that this is an invasion of my privacy and extremely rude.

Dee Dee Stephens
from Angier, NC
I was saying happy easter and they and they stopped publishing my posts. I have been discriminated against. I want to sue Facebook for bias against my religion.

I'm emailing you to complaint about a facebook company. when I want to check my email on facebook I found out that someone was hacking my facebook account and I've been trying to log in to my account but I wasn't able to do that. and also I've been trying to tell them that I don't feel to have my photo be shown on facebook. and yet they keep emailing me asking me in order to recover your facebook account we would need an state ID and passbook No. I already explain I'm not allowed to down load any personal information about myself. SO please be sure that Face book people does not bug me to down load any personal information about myself Thank you!

i found out from my sons friend that someone is using my son christopher hibner and his picture on your website. my son has NEVER had an account on your website. i would like you to close that account. we cant even get facebook because are computer is in safe mode and will not allow us to do that. i just tried to open an account to make a complaint and would not allow me to because i am in safe mode on my computer. PLEASE do something about this. i dont know maybe one of my sons friends did this or what please investigate this. thank you charmayne hibner

Hello I want to complain that my Facebook account is now blocked. I just want to hear what kind of misbehaving I did to deserve this, but I cannot get anyone at Facebook to respond to me. I'm a genuine player and I love zynga. And you blocked my 2,800,000 in chips. Please see all my games and the you can make the right decision. If it's my fault then please continue blocking me, if not then give my chips back. I hope you make the right decision.

Rio Hirowati
from Shah Alam, 10
I got frequent request for security check. I was asked to seek help from friends to get codes from them. It is so frequent that they got irritated . Thank you
I need to log into my face book accouny
Have feedback for Facebook?
Thanks for your feedback!
Sorry. Please try again later!