T-Mobile
T-Mobile Complaints Continued... (Page 3)
854+ reviews added so far. Upset? Call T-Mobile corporate: 425-378-4000

KATHLEEN LAVINE
from Henderson, NV
For over 2 years have been receiving text messages at all hours stating my credit card has expired. I have called repeatedly as my card does not expire until 2019 and each month my payment has been automatically taken. As recently as June 20th a customer servuce persin Alexis sebt me a text sayig the problem has been resolved. And voila yet again I get another text. YesterdaybI called several times and basically got athe run arouound. . I have been a good customer and have my choice of carriers. I expect better service not condescension and crazy explanations for why the problemm cannot be corrected.

Mary Jackson
from Indianapolis, IN
Was in T- Mobil Store @ 38th Meridain Inpls.In.46205..Said he just took over this Location as New Manager .. My Mom pays for my Hot Spot and He yold Her to Stop Paying for it because I was Just Trying To Use Her. She was telling Him That the HotSpot was Hers and She Wanted too Keep It Anyway. 1st of All THIS SOB WAS MEDDLING IN A FAMILY DECISION THAT H

Donald R Nicholson
from Clarks Summit, PA
On 7/01/18 I observed a charge to my bank card that was not mine. Notified my bank and began calling T-Mobile. Everyone that I talked to had no concern at all, informing me that there was nothing they could do. One even snickered about my ordeal. The phone that was used was 201-889-5628 (NJ), I live in PA, am a male and the one using my bank card is female. The charge was for $296.00. The Legal Department advised, just have Law Enforcement contact us, This is not right. An investigation should be done as others, I am sure have experienced this. An attorney should ask the court for class action status. This has put me through a lot of stress, including changing my bank card and notifying all who make automated withdrawals

My son and I went into the T-mobile store in Pocatello, Idaho. I told the salesman, I was looking for a phone in the $150.00 range. He checked my account and said I was eligible for an upgrade and the down payment would be between 35 to 70 dollars. I was okay with that. He stared to talk about phones with better camera resolution, I interrupted him and said I didn't need to be upsold, I just wanted a 150.00 phone. He said he didn't know the prices of the phones in the store so I told him there were 3 that were 150.00 and could he tell me the difference between the phones. We had to show him where the phones were located. There were 2 in one location, and the other was in a 3rd location. My son said to him, you don't know the prices of your phones or where they are? He said the prices change everyday. I was frustrated by this point and asked him what time his shift started. I would have thought that at the beginning of his shift he would have checked prices. I also would have thought when he checked my account information on his computer that he could have looked up the prices then. I don't know if the guy wasn't interested in helping us because I was buying an inexpensive phone or if he truly was that uninformed about the store's products. There was a young lady working in the store who came over and said a new product had come in that day in my price range that I could get for zero down. My son tried to apologize by telling the guy he knew he was being a jerk, but it just seemed like he should know his product, at which point the guy said that ok, just keep it up and I'll show you the door. So I said fine, that I would buy online. I asked for the managers name and business card, and was told the manager didn't have one. The young lady wrote the managers name and phone number down for us. My son tried to apologize and we were still practically thrown out of the store. I try to support local business rather than shop online, but I'll drive 70 miles to the next nearest T-mobile store before I will EVER go to the Pocatello store again.

Jacob Stinson
from Enid, OK
I am a U.S. Cellular customer and while in the local U.S. Cellular store on 6-28-2018 Adrian Meyer (District Manager), Alex Cerezo (Store Manager), and Paige Marcuez (Assistant Manager) for the local T-Mobile in Enid,Ok all came into this U.S. Cellular store and conducted an interview with one of the associates. I find this very unprofessional that T-Mobile had to go to another cellular company and conduct an interview or even go into another cellular store to try and steal their employees. The store manager for this U.S. Cellular was out of office at this time and was unware of the situation. He has been fully made aware of what happened now. I will be making sure that I let everyone know how T-Mobile is conducting business and how shady they have to be to get employees.

GARELD GABRIEL
from Phoenix, AZ
AFTER OVER TWEENTY YEARS AS A CUSTMER T MOBILE DID NOT SEND ME A BILL I GOT A DOULBLE THE NEXT BILLING HAD UNTILE DUE DATE TO PAY BOTH I LOOKED AND HAD NO BILL SENT THE DOUBLE BILL THE THEY TURNED ME OFF I CALLED LOT OF REPEAT ON THE BILL FINALLY GOT A LIVE PERSON SO THAT THEY ONY REPEAT THE MESSAGE NO HELP AT ALL THE HAVE THE DOUBLE PAYMENT IN FULL .. BUT SOME HOW THIS IS THE COUSTERNERS FALT

john w wibley
from Boynton Beach, FL
I was paying my bill online! All of a sudden I paid $648 and its not even due! Its upsetting! I didn't authorize that amount!

vernon harris
from Norfolk, VA
I had a billing question and the customer service person did not want to hear me out refused to understand . Was not professional at all. I have been with T-Mobile for over 12 years and have never wanted to leave them as much as I am thinking about it now. Over the last year there service has been the worse.

deherrera lawrence
from Denver, CO
I have not been contacted for being charged for a phone I do not possess to the tune of $132.00 to date. The J7 phone was returned on September 13, 2017. Register#: 83 Trans#: 60, Operator :613, Block: Y, Item Description 1081145 Galaxy J7 . Member Type : Business.
I need compensation ASAP. I will not settle for anything less . I also thought I have a service of two lines for $70.00 minus $10.00 for auto debit $5.00 each line for 55 years of age and over. I find this to be a legal matter of deceptive advertising since my auto debit was $95.82 on 6/4/2018.
Please contact Me ASAP to discuss this in detail.
303-428-1010,
deherrera Lawrence
mrfffine@aol.com

tania. yzaguirre
from Reisterstown, MD
chartley.park shopping center
144 Chartley dr MD 21136
443-713-0000 Kevin, he is so good talking to Spanish people and taking advantage of them
I pay him to cash 160.00 for him to unlock my cell, and he never did it. people pay him under the table. cus that's what he does. cash in his pocket now he is saying that I never pay him.
and his camera he says he cant see it. I know he is lying. I used to have T-Mobile but I left cus he lies to much. please if someone can help me.

Antoinette Palmer
from Sacramento, CA
On 5/31/20 I made the switch to T-Mobile after 15+ years with Verizon. My daughter had just switched over and told me to use her name so she would get a referral credit. I was told by the sales people, there were 3 of them, that I join under my Military Vet status and that I could add my son for an extra $10.00 am month. Great deal, Yes. My phone did not finish setting up so I agreed to come in June 1st, the next day, and bring my son as well to start his service. I was also told that they would pay off the phones from Verizon as well. So, on the 1st, The woman helping me was complaining the whole time about what the sales person (Steve) did or didn't do the previous day. She got everything downloaded on my phone and then my son's after he decided what phone to choose. Today I get a call from Tommy stating the didn't collect my son's old phone and that needs to be turned in to get credit and it has to be in good condition. we ll, we were not told that. In fact, my son was showing them yesterday how bad his phone was but no one said anything and no one said it needed to be turned in to pay off Verizon.
Also I asked about the referral credit for my daughter and was told that she needed to fill something out prior to me signing up with you. She was not told that nor was I until after they took my money and I signed up even though I asked about it numerous times.
There was also a 2 for 1 on the S9 that I was not aware of. I asked about it yesterday when I went in to see if maybe I could do that so my son could get the S9 instead of the Lg66." No, it's too late", was the answer. They sure were a lot nicer and friendlier before I bought than after.
I am more than dissatisfied. The customer service I received is unacceptable and warrants training of you staff.
I understand there are certain criteria that needs to be met but if it is not explained to the customer then it should be your loss not mine.I would like this rectified as soon as possible and hope you respond quickly.
Antoinette Palmer
916-212-3489

nicholas cianferano
from Middletown, DE
Went into your store purchased a new phone for my grandson who broke his screen on his phone so we up dated to a new phone paid the one hundred seventy five dollars to have the phone fixed from the insurance I pay every month. Brought the new phone and a unbreakable cover for the phone so after paying another one hundred thirty two dollars for a cover we then left the store and stopping to pick up my grandson glasses 7 miles away we notice a crack in the cover, we went back to the store showed it to the girl that sold it to us. You could see that nothing hit the phone it had no damage to it. She said she would replace the cover it had only been 2 hours old. She called her district manager who told her they could not replace the cover I had to go back to the company of the cover for a replacement.I have purchased 4 phones from your company in the passed year, and with this type of practice I am thinking of going back to Verizon.You say customer satisfaction you need to practice what you preach.

Denise Montanino
from Southlake, TX
My complaint is the service sucks. Dropped calls, hear every other word, tmobel has been around long enough to have all these bugs worked out. I had tmobel when they first came out and I switch because of the same reason. Thought I'd give them a try again. I will be switching again. Your service just sucks. Sick n tired of my dropping calls or going straight to voicemail. You need to hirer better technician or one with more education. To figure why the connection is so bad.

thang d bui
from Waipahu, HI
Hi my name is Thang D Bui. I am a 15 years of T-Mobile's customer. About 3 years ago, I had an issue with roaming charge. when I spoke to a T-Mobile rep I was told that T-Mobile loss contract with Viet Nam there for international call and roaming charge to Viet Nam is very high. I asked the representative to block all international call option for my family plan. In March 2018, my 76 years old mother did not know and call her family in VN. the phone number was stored in her call log and instead of dial button using face time audio, she mistakenly dial the standard call button. this mistake created a long distance charge over $700 for me. when I contact T-Mobile representative, I was told that there is no record saying that I ordered the long distance call block and since my mother made those call I have to pay the bill. I try to tell them that there are so many ways that I can call my family in Viet Nam for free. why would I leave an option that will charge me over $4 a minute to call Viet Nam. I was very clear that I asked the representative to block the international service for my entire family and if the representative did not activate my order, it would not be my fault and I shouldn't be charge for the long distance call. I spoke to a representative and 2 managers. no one was willing to help. finally, a manager name Raquel offered me 20% discount. I was not happy but after explaining the situation again and again to her with out success, I gave up and except the offer. I was very upset with the customer service I received from all 3 of them. I told Raquel to reverse my charge of $921.78, make adjustment to my bill and recharge me for the correct amount. I also asked her to email me contact info for T-Mobile complaint department. she said she will do it. However, until now, I have not received any information from her. I also noticed my bank account was charged $921.78 with out any adjustment. I can't believe I was treated this way after 15 years of loyal customer to T-Mobile. I am a business man and was insulted by the behavior of your managers. I am looking for other carrier to switch my account over because the service I received from your staff was unacceptable.
thank you

Rubidia M. Aguirre
from Waltham, MA
I visited the office located on Moody St. in Waltham, to upgrade my cell. Right away the people in there greeted me and offered me their help. What I didn't know is that they didn't really knew what they were doing. After more than 3 hours I was told that I was all set. Because it was late and I was tired because my 4-years old grandson was with me, I just took the phone and went home. I didn't use my phone that evening and then thee next day I just took my phone and left the house to run errands and later to pick up my granddaughter (everything I was doing was an hour away from my home). When I was ready to go on my way to pick up my granddaughter I picked the phone the send her a text message and I got the message that the text was not delivered and then I sent another one with the same result, so I decided to call her and I couldn't make any phone calls. At that time I realized that my phone was not working and couldn't do anything since I was an hour away from home. After I managed to pick up my granddaughter I went back to the T-Mobile office and I was told that they forgot to desactivate my old phone and take care of other related changes.
Because I was at T-Mobile for more than 3 hours I got a parking ticket in the amount of @25 and I would like T-Mobile to reimburse me for this incident that will also affect my driving records with my insurance company. If T-Mobile has a problem reimbursing me for this then you should take the money from all those employees and mail me the $25. I am attaching a copy of the ticket where displays the reason of the fee. Hope to hear from you soon.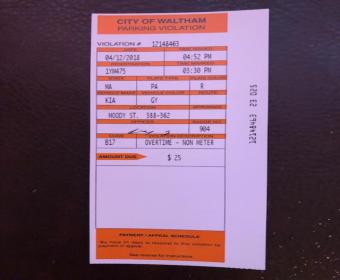 kATHY pENA
from Albuquerque, NM
About two months ago we switched tot T-Mobile from Straight talk. We had to wait awhile as there were not very many employees there to assist. This was on a weekday around twelve o'clock. We ended up having to purchase phones even though ours were new because they said straight talk had a year waiting period to unlock our phones. We have been with straight talk for about three years. So we purchased two phones and the 55+ plan. The salesmen helping us had to give us two different phones at two different prices because they did not have two of the 200.00 phones there. So the manager told him that he was going to credit us back 50.00 for our long wait and because the stock was not the same phone. Thus we make payments for the phones and the service every month. We have yet to receive the credit of 50.00 to our bill. I have contacted them several times on this and they keep saying they will have the manager take care of this. I believe he lied to us and now I am wondering if they lied about the phones as well. I feel someone should do something and also discipline that manager. He should not be in that position if he has no ethics. It was in Albuquerque New Mexico at the San Mateo store.

VELMA GREEN
from Madison, MS
I am regarding the fact that my identity was stolen an someone pretending to be me purchased a whole cell phone in my name using my credit card an everything, T-MOBILE did not check this out thoroughly an my credit card was billed for charges that I did not authorize, they set this account up on my card an the payments came out automacially till I found out about it,i am requesting all my money back before I have to pursue this in court an you all will be responsible for all my attorney fees, I can be reached at 601 6678500.

Jamie Marie Botha
from San Diego, CA
I called in Oct 2017 to find out what I needed to have my husband (who I am divorcing) removed from my phone line to include his cost of his phone itself and the accessories. They told me I could not do it he had to call in. As nasty as our divorce is going I convinced him to call in. So, he calls in and I ended up paying another month after he called on him on my phone line. I noticed the phone and accessories had not come off. I called again and asked them why those were not transferred. They mentioned they sent him something to sign and send back. So today 4/12/2018 I find out I am still paying on his accessories and phone itself not the line. I am livid and call in only to be told I was sent an email to digitally sign. No, I was never told that. I was told it was sent to him. Then I am not being reimbursed for the 30.00+ $. I have been paying since Oct and didn't even know it. This is ridiculous. I have done what I could and even bought new phones in the last 6 months and put someone else on my phone plan (which I need him to put his line and accessories/phone in his name because we broke up and he moved out of CA. It is like dejavue! I have been with T-Mobile for so long I cannot even remember how many years it has been. I am contemplating leaving T-Mobile because I am so livid right now and upset to say the least I am not getting that money back and I had to beg him to sign this form again by the way the Supervisor miraculously was able to send both of us (I still have not received the email) and told her this and she told me as long as he does it, it won't matter on me if I don't because she has removed those charges. I want to be credited for the money I have paid. This is a ridiculous process and have to make so many phone calls to get the run around and told I can't authorize anything to be done to may account. Not to mention ask the soon to be ex-husband who I am leaving to do anything especially this is so pissing me off! Then to be mandated to use a desktop or laptop on a document to digitally sign it. It should be allowed on a cell phone. Not everyone has access to a laptop or desktop!

Denise Montanino
from Southlake, TX
My B/Friend are on the same account. We've been having problems with our phones. Dropped calls, static. This is the best yet. We have our phones connect to our tablets. Which means that on Google maps I see see we're he is and the same with me. So he stops in with the phone tells them the issues and asked them is there anyway someone can tell where someone is the person preceeds tell him only with a spy app. So my b/f is highly mad thinks I'm spying he still mad at me . Which there is no spy app on the phone. The tech guy doesn't take the time to research it just tells him this. After being together for all most 10 years we are going our separate ways thanks to this idiot person.

rachel madrid
from San Diego, CA
cannot use my hotspot to use wifi on my other tablets or phones. i took the phone into the store in san diego downtown store and a lady nammed Jennifer tried to help me but couldnt. she said it must be my other devices that do not work and not my tmobile phone. i came home and came to the computer and was able to get the wifi instantly from other sources. so it is not my other devices that are having problems. i also just got off the phone with 611 for tmobile and they tried to send me a pasword to log into my account for tmobile and the text never came thru.i am now waiting for tech to call me back, very frustrating!!!! Rachel Madrid (858) 2099683

Lisa Tibo
from Owings Mills, MD
We purchased a new Iphone8+ and were told that 1 phone would be free. That we would receive a gift card in the amt. of the phone and then we could pay that phone off. We never received it, so I called several times to customer service and nobody could figure it out??? We did talk to 1 lady who said she would process it, but never received it. I do have her email if you need it with her name, etc. I went to the Tmobile store in Whitemarsh Mall, MD and spoke to Gabriella who said she would look into it. I called her the following week because I never heard back from her. She said she would look into it and call me the next day, which she never did. I have emailed her twice (she gave me her card) and have never heard from her. I really would like my gift card because I have been paying for that 2nd phone for months now. My husband wants us to switch carriers, but I thought I'd give it one more try. My cell # is 443-600-1414 and we have been with Tmobile a while. We switched once but came back and prev. were with you a long time. Thank you.

In two months I've had payments taken in error and 5 to 7 days before I receive the refund. This is very irritating when you are provided with promises that aren't honored. The borrower is inconvenience and no restitution is provided. This has happen back to back in the last two months.
I have been a customer of T-Mobile for four years and have NEVER encountered the problems I am having now. I would greatly appreciate some one contacting me in regards to this matter.
Thank you in advance.
Theresa Lewis

Elina Ellis
from San Antonio, TX
Just got new tmobile service. Had to put a good amount of money down for my new phones which is understandable. I went ahead and paid it wanted to get out of my service for sprint. Checked my bill and come April 19 I'm expected to pay 969. Which is interesting to me because it was not covered in my contract or covered by the store rep that I would need to pay a line deposit for each line. So I called customer service there answer to me from the rep, supervisor and managers plus accounting that there is nothing they can do for me. I need to pay the line deposits and will not get back for a year. My problem is I owe less than 800 on the equipment I financed if I decide to pay off early and switch companies do I lose my deposit. Seems like tmobile is forcing people into a contract. Which is not what tmobile advertises so I guess that is false advertising. So for less than 800 I can pay my phones off cancel my service and take my equipment else where or just cancel service and be done with tmobile.
I don't like being lied to and not telling me everything up front. Surprise me with hidden fees and tmobile advertises no hidden fees hmm something weird is going on here. I'm planning on taking my business else where. Thank you and have a nice day.

Monica Zackery
from Indianapolis, IN
I have been a T-Mobile customer for a little over five years while residing in Nashville TN, I was also a customer when I lived in Pittsburgh, PA. My reason for contacting you is for the last 6-8 weeks I've contacted T-Mobile regarding dropping two lines that were associated with my account. Each time I called I was given a different answer. I would speak with customer care and they would refer me to the store, I would go into the store and they would refer me back to customer care. But with each encounter I was given a different answer on how to resolve the issue. I was finally able to get the lines removed. On Monday 3/26/18 made a payment of $115 due to the fact when I spoke with a representative on 3/23/18 I was advised I had a past due of $50.00. On Tuesday 3/27/18 my services were disconnected, I was driving to work and speaking with an associate and asked her if she would restore my services and I would make a payment on Friday 3/30/18. She told me she wouldn't be able to do so. So there I was driving while it was pouring down rain fumbling around in my purse looking for a credit card to make a payment. Needless to say I swerved and almost ran off the road twice. None the less I made a payment of $75.00. On 3/29/18 I made a payment of $200.00 and received a text message that I owed $546.06. I called back into customer care and was advised this was due to the two lines were dropped in the middle of the billing cycle. My frustration is I have made numerous attempts trying to remove those other two lines and not once did anyone every tell this should be done at a certain time of the month. The gentleman did pro rate my bill for I believe $80.00. I am very dissatisfied that it took almost two months for me to finally get the lines removed and I still wind up with an erroneous cellular bill. I'm not at all pleased with all the mixed communication and mixed signals that I received. With a company this large all associates should be on the same accord. It makes no sense that when a customer calls in regarding services, billing or a question in general the associates just free style with an answer. It is the consumer that keeps your organization running, but in no way is it fair to treat customers like this. The entire ordeal has been extremely frustrating, time consuming and costly. I am honestly thinking about leaving T-Mobile and going to another carrier. I truly feel as though there should be some concessions with this bill considering all of the trouble that I've been through over the last 6-8 weeks.

Aaron Hardy
from Winter Springs, FL
I am curious as to why (and disappointed) that I am required to leave the service that I have been using for years to get the best deal. Tmobile is offering a service 35/line unlimited - I have 4 lines that I would like to do this with as the 2gb of data is not enough. I have been told by many reps that this is not doable. I find this very hard to believe; you would rather I leave and go with a competitor for (at least) 3 months - before I am ABLE to take advantage of a discounted program. Please explain the logic - you lose the business all for not offering to an existing client the same offer.... I look forward to a logical reply.
Thank you,
Aaron Hardy
(407) 310-8504

harvey J Silver
from West Palm Beach, FL
on 3/13/18 i switched to TMobile becuase you have a great offer at Costco.
howeveryour service sucks,got no cell service switching back to Verizon.

Karen Wingate
from Ilford, ENG
My T-Mobile internet connection has slowed down from 3G to 2G.
It has been at the 2G speed now for about over one week now.
This is not good enough I am paying for 3G speed, and I am getting only 2G now.
How long will this slow speed go on for, it is almost unusable, it is so slow.
Get it sorted out now, or I will have to look for an alternative service provider.

Hector F Torres
from Falls Church, VA
Overbilling
Since November 2017, I have been trying to resolve this problem. Today, my fifth call, I was on hold for 2 hours and 15 minutes and no one came to the phone. Last year a replacement phone was shipped to my son. The phone was not the same as he had so he returned the phone immediately. Almost a year after, t-mobile is still charging me for the phone we never had. I have spoken with supervisors and representatives and but no one can resolve. T-mobile does not trust their customer service managers, they have little to no authority to make decisions to satisfy the customer's concern. I wonder if I should contact a lawyer to resolve this.

Marcus
from Watsonville, CA
I recently received a bill from this wireless carrier for service I never elected to receive. Approximately 3 weeks ago I walked into the Capitola CA T-Mobile store to inquire about service. A sales rep tells me that in order for my to be quoted the best rate, I had to provide my Driver license and Social Security no for a credit check. I did so and was assured it would only result in a soft hit to my credit report. For the following two weeks I received calls from the rep asking when I would return to the store to choose my phones and open an account. Shortly thereafter I receive a $150.00 bill in the mail with two unidentified phone numbers connected to wireless service I never contracted to receive.

m.jones
from Cincinnati, OH
I work for a verification company and I called your store located at 1836 Ashley River Road, Charleston ,SC 29407 and spoke with the store manager Delores G, Wow she was very rude and aggressive. I was simply attempting to verify a past employer employment. She was interrogating me, very unprofessional.I will never that location again!!

homar chavez jr
from Laredo, TX
I WENT TO T-MOBILE TO PAY MY BILL AND PURCHASE A TABLET. AT THE STORE THE YOUNG SALES PERSON MADE ME KNOW THAT I HAD THREE TABLETS, MMMM ITS WHEN I WAS NOTIFIED THAT MY EX-WIFE WENT BY AND PLACED A CELLPHONE AND TABLET UNDER MY ACCPOUNT. I ASKED HOW MY EX WIFE HAD THE ACCESS AND THEY TOLD ME THAT SHE WAS A USER. OK. BUT I ASKED HOW SHE OBTAINED MY PASSWORD OR IF SHE DID NOT NEED A PASSWORD.I ALREADY SPOKE TO T-MOLIE AND ARE UNABLE TO HELP THIS IS A POLICY MATTER WANT TO KNOW HOW DID THE SALES PERSON SALE MY EX WIFE WITHOUT CALLING ME OR PASSWORD.

Anthony Greene
from Baltimore, MD
I took my wife to your Route 40 store in Cationsville MD and was treated like (SHIT) A customer service rep sent my wife a replacement phone because her phone would not keep and charge and the young man at the location refuse to give it to her stating that her phone had a hair line scratch on it there for she has to go through her insurance and he was going to ship back the replacement phone. Now my wife explained to the customer service rep over the phone that her phone does not keep any change and when asked about any damage she stated that the phone has a hair line scratch . A phone was shipped out on the 30 of January and arrived at the Route 40 location on Feb. 7, 2018. The way that the guy in the store spoke to my wife was so unprofessional that I had to leave the store and I emailed the store manager. My name is Anthony Greene a Public Health Investigator For The Baltimore County Health Department 443-529-5458 and in all my 10 of dealing with T-Mobile I have never seen such and I have 5 lines with you guys and insurance fir every one and was treated like I didn't matter. I have reported that location to BBB for review because if I'm spending money in your store I shouldn't be told that (it my problem that you're not getting this phone) Staff comments

I contacted the T-mobile office four times this morning and spoke to four different representatives, and on each occasion the line was disconnected. I have been been a T-mobile customer for 13 years, and have three lines of service. After calling back into the office... the service also disconnected. This is poor service, and bad business especially when I called to add a product.
I have also contacted the office about hearing echoing on my line, and computer sounds with no resolution. Hired new staff ? Have you lowered your standard ? Just bad service

Kathryn Venet
from New York, NY
The customer service reps. speak very poor English. It's impossible to understand what they are saying. At minimum if a company is serving U.S. based customers with a computerized product they ought to be able to speak decent English so that the customer can understand! I am beyond frustrated trying to unlock my cell phone which T-mobile locked so that I am unable to transfer carriers. I am perfectly paid up, have always been an excellent customer and I deserve decent treatment. This is the worst company I have ever dealt with.

Renard Young
from Los Angeles, CA
My complaint is about the Tmobile REVVL phone. I've had my service with Tmobile for about 4 months. When I purchased the REVVL phone, I asked about the head set that comes with "ALL" phones and the rep told me the phone doesn't comes with a head set. I thought that's strange with it being a law to have a head set on when driving and on the phone. Every since I've had the phone it's been a problem. I call someone or.they call me I would lose that call and have to call them back. Very difficult and unprofessional as a business man to loose a important call. I've spoken with 2 different reps about the phone, calls dropping as well as me not being able to respond to a group text. One said he didn't know why, the other rep told me that the phone sending the text maybe texting a big file. I showed him the file and it was small. So I have a phone that continues to drop calls and people I'm doing business with send a group text, I can't respond to it. This REVVL phone needs to be recalled because it is terrible. The service at Tmobile is great, but I'm stuck with a phone that wasn't explained clearly to me what could be a problem. They did tell me to turn my phone off everyday for 10 seconds. I need help in getting rid of this REVVL phone into something a whole lot better. Can someone please help me, very frustrated with this phone. Thank you

LUCILLE WILLIAMS GANTT
from The Bronx, NY
I CALLED YOUR SERVICE DEPARTMENT FOR A PROBLEM MY PHONE PURCHASE FOR MONTHS AGO WOULD NOT CHARGE THE PHONE WAS SHIPPED TO THE STORE IN THE BRONX ON METROPOLITAN AVENUE AND WHEN I WENT TO PICK IT UP I WAS TOLD BECAUSE I CANCELLED MY SERVICE I COULD NOT GET THE PHONE. THE REQUEST FOR REPLACEMENT WAS PUT IN BEFORE THE SERVICE WAS CANCELLED. THE REASON THE SERVICE WAS CANCELLED CHECK MY RECORDS ABOUT ME COMPLAINING ABOUT THE SERVICE THIS STORE GIVE TO CUSTOMERS WHICH IS NO GOOD FROM MANAGER ON DOWN I PURCHASE THIS PHONE FOR 123.00 AND IF I HAVE A WARRANTY THE PHONE SURPOSE TO BE REPLACED YOU DO NOT HAVE ANYTHING IN THE CONTRACT STATING THAT IF YOU CANCEL THE SERVICE YOU DO NOT GET A REPLACEMENT PHONE
CAN YOU HELP RESOLVE THIS ISSUE OR I WILL TAKE IT TO THE BETTER BUSSINESS
MY TELEPHONE NUBER WAS 718-844-4108
LUCILLE WILLIAMS GANTT
1113 LELAND AVENUE
BRONX, NEW YORK 10472
EMAIL: LUCILWILLIA@AOL.COM
718-823-7399

Denetria Adams
from Chicago, IL
I have been a T-Mobile customer for over 17 years, I have paid my money faithfully all of the 17 years. T-Mobile use to offer perks for it's loyal customers which made us feel like we were value to there company, now T-Mobile don't offer it's loyal customers anything but are continuing to go up on it's rates. T-Mobile is not showing its customers appreciations for their business, so I think I want to take my money to another company that appreciate me doing business with them.

Yvette Salas
from Canyon Country, CA
I am extremely upset about the service and the principles behind T-mobile. Here's my situation: I currently have 3 lines with t-mobile 1 of which I cancelled today. When I ordered the third line I specifically told the agent that I HAD TO HAVE the $15 dollar add on for International Calls. I had the piece of mind all month since my parents were using the phone because I know they call out to Argentina and Mexico all the time. At the end of that first billing cycle of this line I receive a bill for over $927.00 that includes over $797.00 worth of international call charges. I immediately stopped payment on the bill and since then over a week ago I've been trying to get your customer service to pull the recording of the call when they set up this line to prove to them that they didn't add the $15 dollars in their error, I specially mentioned that I needed that add on about 100 times on the call. I currently have this add on on my line which is the primary number on the line so that is why I was very specific about adding it to this line know that my parents would be calling out internationally. The first gentleman that helped me over a week ago told me he would need time to pull the recordings etc. Once I received the call back via voicemail and called back the other gentleman that helped me told me they couldn't just pull the recordings for anything that it was very difficult. Then I asked to speak to his supervisor which says they don't use the recording for this purposes even though the recordings say " This call can be used for quality purposes" then towards the end of the call the supervisor says she did listen to the recordings and didn't find anything and then asked her why have you guys been telling me that you can't listen to the recordings and now you said you did. I then told her if she listened to the entire call since it was about 30-40 mins longs, she didn't respond to the question.
The fact is that the customer here has NO PROTECTION the supervisor told me that she was going to see what the agent said and they are basing everything off the notes in the system and because they all know each other there is this community between the staff that they are basing it off what they say. But everyone knows in life there is human error, so now, it's the agents word against mine, why can't they pull the recordings when you are claiming that they are there for Quality assurance?? Than the supervisor told me they are used for training and something about there being 900 agents. How is that the customer's problem. I am one customer with a BIG BILL being charged in ERROR if you are not willing to do you due diligence how is it OKAY to charge me this bill. It's your job to show me the proof that I didn't do my part if that is what you guys are claiming but I am positive that I added the $15 dollar feature.
PLEASE Have someone call me IMMEDIATELY I need someone to take ownership over this Claim I don't want to have to escalate this to a court of law, it's not right to charge a client the mistake your agents made, and your company is not even willing to properly investigate this matter.

CAROLYN H.
from Palm Bay, FL
I called TeamMobile Customer Service on 1/25/18 to cancel my service and told them I was switching carriers. I spoke to three different agents, one of them supposedly being a manager. I was promised by the first agent, Jolo, that my account would not be charged that day for a month of service; he in fact said he 'had stopped the payment.' He also said I had a $10.00 credit on my account that could not be given back to me. I asked to speak to a manager or supervisor three times before he switched me over to Summer, the supposed manager. Summer promised me my credit card would not be charged and that the $10.00 credit on my account would be refunded back to my credit card on 1/25/18. She said she was transferring me to the Billing department who would take care of everything. I was transferred back to Customer Service. This third rep told me he 'could not do anything for me because I didn't have the ID numbers of the people I had talked to (although I had their names.) Question: if the damn ID number is so important, why don't Reps give it to you when they first give you their name? I checked my credit card today and TeamMobile did bill for the month's payment although my TeamMobile account is closed now. They also did not refund my $10.00 credit to this same credit card. I called TeamMobile customer service today, 1/29/18, and spoke with Sean. I asked for a manager twice and was told he 'was going to switch me to the Loyalty Team.' I was switched to Tiny (Web ID # 2045400), and again asked for a supervisor twice. Tiny stated that my account had notes stating that 'for any matters, to call Midland- a company that my TeamMobile account was sold to.' Tiny could not give me any information on when my account was sold to Midland, or what type of company Midland was. Tiny gave me the number for Midland and I called them. Midland is a debt management company, and they report having nothing on file for me. I called a different TeamMobile Customer Service number (there are many numbers, which is very confusing.) I got Rep Jen (Web ID # 308785.) Again, I asked for a Supervisor three times. Jen said she needed to switch me to the 'Prepaid department before I could speak to a Supervisor.' I was switched to another department, then was on hold for over 10 minutes. I hung up, as I spent over an hour on the phone with TeamMobile Reps on 1/25/18, and today have spent over another half hour attempting to get a Supervisor. I am going to file a stop payment notice with my credit card company next. I was a TeamMobile customer for ten plus years; because of this extremely poor customer service, I will NEVER return to TeamMobile, and I will advise anyone never to sign up with TeamMobile.

wayne tindall
from Hightstown, NJ
calling t-mobile on all of the service numbers are sent to the same taped message and ask the caller to enter the number they called you from. when the call is incoming to them. Talking to a rep on a billing questing is impossible. I cant stand t-mobile and will change companys as soon as poss..

Kristin Dinder KDAdvocacy LLc
from Allentown, PA
They have stolen my paid for AT&T 2s8 phones and 1 s8plus. I have been charged device payments since 9/2/17 and no compensation for switchover! Best part is they keep adding lines to my business account without my signature or authority! This is a case of fraud and theft by deception at its finest. They now have 24hrs to rectify this entire mess before I submit to my legal dept and they are reimbursing me more than 2100.00!

Were do I begin first of all the service is just awful I mean awful you people should be ashamed of even advertising your products anywhere because the fact of the matter is that your service and your products are disgraceful. I have never in my life have I ever had so much difficulty with a cell phone provider ever!! I regret the day I ever made the decision to sign up with T-Mobile . The best decision I made was leaving T-Mobile and going back to my original carrier. At least they care about their customers. All you people care about is MONEY!! you could care less about your customers as long as you have your money that is all that's important. And your customer service department wow they don't care at all they couldn't even fix the problem I was having with my phone and you people would suspend my service for no apparent reason. I am glad I left and I will never ever ever ever ever ever ever ever come back EVER!!!! I have already begun to tell all those I know and those who have service with you people to either make every effort to leave or to never in a million years do business with you people EVER!!!!!! Thanks a lot for ummmm lets see NOTHING!!!! and if I could rate this with no stars I would you don't even deserve one.

Zhanna
from Lewisville, TX
horrible experience escalated to the point where I HAD to switch carriers! no follow ups no PROMISED phone calls. Customer care is ridiculous.

Kendra Smith
from Charlotte, NC
1st issue: Called in to get my number changed Rep charged my debit card with out my knowledge. Called back in and the rep stated that she would credit my acct. I asked the rep to put the money toward my payment agreement. ( didn't happen).. Called back in spoke to a different rep and she was able to take the money and put it toward my payment agreement... She also stated that it wouldn't change my payment AGREEMENT and that every thing was going to stay the same and she then took a 14.00 payment from me. I kept getting alerts on my phone telling me that i needed to pay my bill or set a payment agreement which i had already did. I called back in and that's when everything went down hill they were unable to kept the present PAYMENT AGREEMENT AND THE CURRENT AMOUNT WENT UP THAT WAS DUE AND THE DATES HAD BEEN CHANGED. THE DATED I STATED WITH WERE NOV 21 31.50 AND DEC 5 125.00 NOW THE DATES I HAVE CHANED TO ME MAKING A NOTHER PAYMENT ON THE 30TH AND THE THIRD THOSE DATES DONT WORK FOR ME AND THE REPS KEEP TELLING ME THAT THEY CANT CHANGE THEM BACK TO WHAT THEY WERE THIS IS NOT RIGHT AND SOMETHING NEEDS TO BE DONE.

Marc Epstein
from Los Angeles, CA
I planned to travel to Peru and saw on T-Mobile's website that I could get data in Peru "worry free" (see attached screenshot from T-Mobile's website at https://www.t-mobile.com/optional-services/roaming.html). I went to a T-Mobile store in Hollywood, California, and they assured me that I would be able to get data in Peru using T-Mobile's SIM cards, so I signed up for T-Mobile ONE Unlimited plans for both my iPhone and iPad. But in Lima, Peru (the capital and largest city in Peru), I could not get data and thus could not use Google Maps, which made navigating very difficult. While in Lima, I spent over 3 hours with T-Mobile customer service trying changes to settings on my devices, all to no avail. When I returned to the U.S., I asked T-Mobile for a credit for the time I was in Peru. I spent 2 hours being transferred from one T-Mobile employee to another, finally being turned down by a supervisor in the Retention department (Ashley in South Florida) who claimed that T-Mobile could not guarantee that T-Mobile's SIM cards would work in other countries and that she could not and would not issue a credit other than $25 which was a proration but not equal to the amount T-Mobile had charged my credit card for the time I was in Peru. T-Mobile should have refunded $170. Based on my experience, T-Mobile should not be trusted to provide data outside of the U.S. or to refund charges to which T-Mobile is not entitled.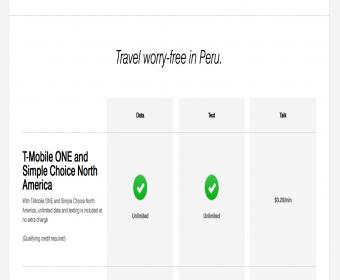 Devin Brooks
from Emporia, KS
I've had ongoing problems with T-Mobile since I've been on it for the last year almost every time my bill is due they'll send me a message saying it's due in 3 days but take the money out before the bills do causing my bank account to go into overdraft fee because they're taking it out before was supposed to then when I called to complain they tell me will take care of it if you have any problems and need an extended period to pay your bill give us a call but when you called them they said they can't do nothing for anyone if they're on prepaid and they have to come to postpone or start a contract, you can't get a word in edgewise with any representative they seem uncaring unemotional and unsupportive to your plight and just downright one of the most disrespectful phone companies I've ever had the displeasure of dealing with, how can you be one of the top phone companies with all the service and reliability if you can't even help your customers with the simplest complaints all you can do is brush them off, I expected reconsolidation after the third time they took money out of my account to pay my bill that wasn't do yet it's shameful

Timon Wafer
from Irving, TX
Tmoblie is the worst customer service company in the world.... they took my money and do not horror there primises.... I was tlkes into buying 2 Samsung S8s and it was a buy 1 get 1 free.... once i tried to redeem the free phone.... they would not give me the money for the phone that rhey said was fee.... they gave me a code but when i went on line to put the cose in... it did not work.... so now I have to get my attorney to take this case on and try to make them horror THERE promo....

William Kroeger
from Metairie, LA
I used T-mobile services for 3-4 years, basic plan, flip phone. Every time I purchased additional time
for the phone, the actual minutes I received was less than the amount of minutes I purchased.
When addressing the problem with store where the purchase was made, a rather vague explanation was given and
the actual amount of minutes was then added to my account. I was switched to a new plan during my last visit
to T-Mobile which seemed ideal for me and for the minutes promised, seemed like a good deal. Once on the new
plan however, I was contacted monthly that I had exhausted the monthly limits. I use the phone very infrequently and
find it difficult to believe I had used the monthly allotment. Because of these issues I decided to move to another carrier.
I want to use my existing phone with the new carrier, however the phone is locked. I made a request to T-Mobile
on 11/09/17 for an unlock code and was told a request was forwarded to Samsung for the code and it would be forwarded
to me once received. Still waiting for code. From research done, I believe the code actually comes from T-Mobile and this
is another reason I will never do business with your company in the future. Will file a complaint with the FCC if code is not received.
.

Gi Wilson
from Indianapolis, IN
My daughter (adult and disabled) paid forward more than $800 on her Tmobile account. When her phone was cloned and made unusable, she was told to take it into a store. Store personnel said they coudn't help. Finally, she was allowed to deactivate her account but there was a remaining credit of more than $600. She requested deactivation in August. Tmobile said they could not perform same until the next billing cycle which turned out to be October. Now the credit is down to $400+ dollars. Twice she was told her refund was in process. The first time it was to be a Visa prepaid card. The next time (a month later) it was to be a check which was to have been delivered November 6, 2017. It's now November 9. Still nothing. How is it they can keep jerking her around and keeping her money?

owens
from Fayetteville, NC
I have spoken with Several Agents REGARDING A STOLEN PHONE,MOST REPS.VERY UNHELPFUL.
THE LATEST REPRESANTITIVE NAME WAS ALEX,HE'S CLUELESS.
VERY, VERY, FRUSTRATING.I WILL NOW HAVE TO GO TO A T MOBILE STORE.
THOSE NEWEST AGENTS MAKE ME WANNA SWITCH TO SPRINT!
THANK YOU. SORRY TO BOTHER YOU.

I filed a complaint over a week ago. I have called on NUMEROUS occassions!!!!! I phoned spoke with someone 10-31-17. Was told it hadn't been
sent out because of $20.00 that was due. Now I should have been told this while I was in the STORE!!!! Now upon my phone call yesterday I requested that the phone be sent to my JOB!!! It is time for me to go. STILL HAVE NOT RECEIVED MY DAMN PHONE!!!!!! I have a order of protection and my PHONE IS NEEDED!!!!!! I do not have a LAND LINE!! MY CELL IS MY ONLY MEANS OF COMMUNITCATION!!!!!!!. SO YOU KNOW WHAT. I am going to make sure that should something HAPPEN TO ME, that your ASSES will be held accountable!!!

Lance Tennyson
from Brooklyn, NY
I had issues with my iPhone, so I stopped by the t-mobile store on South Main Street in Portchester, NY. I don't think it's appropriate for the employees and also the management in the store to tell the customers not to stand and the rug by the door in the store, either you get off the rug or you go outside the store, remind you I have four lines with your company. I asked the manager for the information to file a complaint he refused to provide the information, and dealt with me very disrespectful, it almost got physical, this manager professionalism is the worst, i do hope for continuing business relationships this matter is look into.

Elda J Hernandez
from Renton, WA
I bought a iPhone 7 a year ago and I pay off and I am asking them to unlock it so I can use it in Mexico since is mine now and I call customer service two times in two weeks and they send me a email sayin that I can't and I see no reason why since I pay my bills

DeAndra M Pace
from Brooklyn, NY
I am not happy with the service I received, I brought and Iphone 6e and a Galaxy J7. Now both of these phones are locked on Tmobile and can not be used. I called September 15 about this and was advised that the Iphone would be unlocked with 24-72 hours. After waiting 5 days I called back again. This time I spoke with 3 different representatives and was advised I still owed a balance on the phone. I am not sure why I am showing that balance as to the down payment I initially put down as well as my monthly payments for a bill that should have been 200 dollars and it was almost 400 dollars a month. So how is a phone not paid off that Cost 399.00. Still can not use my phone. I have a child and I work and need a phone all I would like is for this Iphone to be unlocked. The representatives were rude and not very helpful or compassionate at all.

Juan Arthur Perez
from Tyler, TX
Switched from Sprint to TMobile. Was offered a promotional reward to pay off the balance of our I phone from Sprint if we poured over our phone numbers to T-Mobile and send our Sprint I phone to Tmoblie. We did all that was required for the promotional reward (sent our Sprint I phone to T-Mobile and submitted promotional request and last Sprint bill stating our balance for I phone for breaking lease with Sprint. Four months later, T-Mobile said they denied our promotional reward and did not return our Sprint I phone after denying our promotional reward for the balance of our Sprint iPhone. No reason was available for the denial. T-Mobile did not return our Sprint I phone, they stole it. Numerous calls to T-Mobile resulted with promises to return our calls by T-Mobile sups. After 12 calls and all said their sups would return our call within 1 hour, never received a return call. Most pathetic company ever. We're dropping T-Mobile and taking a huge financial loss. I'd rather pay to exit than being associated with thieves and liars.

Last November 2016 black Friday, T-Mobile had the promotion, buy an IPhone 7 or 7plus with a trade-in eligible iPhone (iPhone 5 thru 6) and get $300 credit and the remainder balance is billed credited, meaning they bill you monthly, but it gets credited back to you.
IPhone 7 plus----- $869.99 + Tax
Down Payment--$149.99
-------------------------------------------
Remain Balance ---$ 720.00
Trade-In Credit---- $300 (IPhone 5s Trade in)
Last November 2016 black Friday, my daughter and I went to the T-Mobile store in Savage, MN. I asked the sale's rep to verify if my current plan (Simple Family plan with no unlimited internet service) would be qualified for the IPhone 7 or 7plus with a trade-in eligible iPhone promotion. He confirmed with another sales rep and informed me that my current plan would be qualified. So, we bought the IPhone 7 plus in rose gold but was not able to trade in my daughter's IPhone 5s 16g as they had no rose gold IPhone 7 plus in stock. We were told to come back to the store to do the trade in when the IPhone 7 plus arrived . A week or so later, the IPhone 7plus arrived at our home instead of sending it to the store. We brought in the IPhone 5s to the store, but we were told that since they made the mistake of shipping to our home we need to mail in the trade-in. So, I got it packaged and wrote all the reference number and mailed it.
When the December billing came and I did NOT get the monthly billed credit. I checked my statement and it showed I was enrolled into the promotion, but a week later it showed I was removed from the promotion. I contacted Customer Service and explained the situation. It turns out that I must have an unlimited internet plan to qualify for the promotion. The Customer Rep whom I spoke to went to check with a manager and the manager agreed that because the store sales staff had informed me that I qualify before making the purchase they will give me the credit instead, but I must contact the store to give me the credit since it I made the purchase there. I asked that the Customer Rep put on the case notes what the manager had said.
I contacted John R, the Manager at the T-Mobile store in Savage, MN and explained the whole situation. He said the amount $720 to be credited is too large so it must be done by a higher up Manager (Ruben). John contacted Ruben with the situation and assured me that the $720 credit will be applied the following billing cycle.
January billing came and still no credit. I contacted John again and he contacted Ruben. Again, I was informed it will be applied next billing. The following months nothing ever came through. When I contacted John, he asked that I contact Ruben directly. I called Ruben's Cell and actually got hold of him. I explained the whole situation again and Ruben attempted to give me the credit while in his car, but Ruben said he has bad connection so he will complete the transaction once he is inside and will call me back. He lied. He never call me back. I made several calls and left multiple messages for Ruben but still no return calls.
Finally, I contacted the store manager (John) and told him what had happened. I told John, if they are not going to credit me I am willing to accept another IPhone 7Plus in exchange. But he refused. He contacted Ruben again and promise the credit will be applied next month. Next month's bill came and still no credit. John finally suggest that I contact Customer Service again to see if they can do something now that I have done all that I could and still can't get this situation resolved. We are now in October 2017 already.
I called and spoke to a female customer service rep and explained the entire situation to her. She was very apologetic and can't believe it has been going on for almost ONE YEAR. She needed to do some research and maybe call the store manager and then call me back within 2-3 hours. A week went by and still no call from her. VERY DISPPOINTING!!!
I decided to call customer service back to follow up. I spoke to a young man, he understood my situation and wanted to help me. He put me on hold and contacted the T-Mobile Customer Solution to see what my options are. He then transferred me to a young lady with a heavy accent, it was hard to understand her. She gave me a long explanation and finally said she can give me the credit for $633.99. I told her it should be $720, not $633.99. She went back to explaining but I could not understand her. So I just said, go ahead and apply the $633.99 credit. So $720 - $633.99 = $86.81 that T-Mobile still owes to me.
Throughout this whole process, I have been very professional and very patient. I have 7 lines on my T-Mobile account and have been a long time customer for at least 10 years.
To compensate for this bad experience and for what I went through I request that T-Mobile send me a new IPhone 8 Plus.

Kevin Doherty
from Honolulu, HI
I was just forced to electronically sign your completely one-sided legal equipment agreement in order to order a phone. This agreement is absolutely ridiculous, and required me to basically give up all of my rights as it pertains to my personal information and any kind of legal recourse.
T-Mobile seems to take the stance that "if it's legal - we're gonna do it", whether it's good for our customers or not. No options for opting out of personal information sharing, mandatory arbitration, and no class action. This says a lot about T-Mobile as a company. As a long-time customer, I wanted to write and let you know that 1) I noticed 2) I do not appreciate it and 3) I am concerned about the security of my personal data. The last time i begrudgingly provided T-Mobile with my personal data - you lost it (emphasis added).
I understand that you THINK you are in a position to force your customers to sign these kinds of unfair and one-sided agreements, but it speaks volumes about the corporate culture. I do not appreciate it and urge you to revisit how you treat your loyal customers.
- Kevin

Ed Deguzman
from Piscataway, NJ
Inquired about 55+ with 2 lines plan at the Menlo Park Mall, Edison, NJ retail store and was told I had to call customer service. Called customer service and was told any retail shop can take care of the change. Went to another retail store (Woodbridge Mall, Woodbridge, NJ) and was told they don't do the change and had to call Customer service.. Called customer service again and was told any retail store location can do change because photo id needed. Went to a retail store (299 U.S. 1, Edison, NJ) and was told I needed to go to a corporate retail store. Went to a corporate retail store (32 Parsonage Road, Edison, NJ) and was told they don't do it and had to call customer service. This time, I called customer care while still at this location and told them of my misery, aggravation, frustration, anger, for being bounced back and forth. The rep finally agreed to do it and was passed on to an activation line where they took my wife's information so she can open up her own account under the 55+ plan.
What a nightmare! What kind of customer service is this? If not for my daughter, I would switch in an instant to Verizon or AT&T. After being a customer for more than 2 years, this is what I get.

BETHANY CROSS
from Charlotte, MI
A week ago I went to a ton Ile store because my phone was not working right. The sales girl told me she could not help me I had to call costumer service. I did that and customer service said I needed to go back I to the store so they could help me. I did this because I never left the parking lot. The sales girl only helped while I was on the phone with customer service. As soon as I hung up she said I will just put in the warranty for you and you will have your phone tomorrow. Come to find out after several calls back to the store this never happened. On Thursday my phone finally got ordered under the warranty was told it would come in on Friday the next day. This did not happen. Today Monday a week later my husband's calls the store to ask when the phone would be in. The sales man told him to tell me to come in and they would make it right. So I did. All they did was tell me when the truck might come in. By the way I was told 3pm it is now 336pm no phone yet. While I was at the store I spoke with the manager who said it was my fault and they could not do anything to fix how upset I am. He also said firing the sales girl should be enough. That is not as I still do not have a phone that works. So I'm writing this complete will give you time to come up with a way to fix this before I go to another phone service. This will only be a couple of days. I feel I have wasted enough time and now money because I'm paying for service I can't use.Beth Cross

Ebony Tate
from Killeen, TX
I just started service with tmobile two days ago , the first issue I had was the store I went to convinced me to trade in my iPhone 6plus for a lgk20 telling me it was a better phone because it had newer technology ((LIES)) the phone was horrible it was cheap and nothing close to my iPhone , I was also told that they would hold my phone until the next day because I was really on the fence with buying this phone , I went back to the store yesterday (9/26/2017)) to return the CHEAP phone that was upsold to me for my iPhone ,and tthey told me they already sent my phone in forcing me to keep the CHEAP k20 , so I called the district manager and his solution was to sell me an iPhone 6s .... this phone is wayyyy to small I cant see anything (which is why I had the plus to begin with) I am not an unreasonable person , but I feel an unjustice was done , I am a brand new customer and I am VERY UNHAPPY . If I could get out of this contract I would .

Joel Neft
from Secaucus, NJ
There is no coordination or consistency -- they sent me to the store to return the phone. At the store, they told me I had to ship it back with UPS. After hourso n the phone, I still have no answer. This happens almost weekly with T-mobile-- there customer service is pretty much the worst.

Christine Washington
from Albany, GA
I was admitted to the hospital on Sept. 10 and was not discharged until 8 pm on 09/20/17. Before I left the hospital I talked with John and Guido as well as someone in tech support regarding my phone. My phone (229.296.9699) is completely inoperable and I wanted to know if I could get it repaired. I was informed that it would have to be mailed off and probably take 3-5 days, which I didn't have to wait. On Sept. 21, 2017 I went to the T-Mobile store in Albany and talked with Sales Associates Heather who talked with someone at T-Mobile for several minutes along with the store manager Kimberly. The outcome was that an EC? show that I was eligible for an upgrade but I would have to pay $228 and some change before I could upgrade to a new phone. After this discussion, I left the store to go get some additional funds to be able to take care of this matter. When I got back to the Albany store Kimberly assisted me with the transaction whereby I paid $125.00 in cash and the balance on my VISA debit card. The payment went thru on the store end but T-Mobile is still telling the manager and myself that I still owe the balance which has already been paid and shows up in their system as being processed. However, I was not able to get a phone nor was Kimberly able to get the issue resolved.
Before leaving the T-Mobile store I called and asked to speak with a manager but I was given over to a supervisor who told me that there was nothing that they could do. I in an anger and unprofessional manner told customer service and the supervisor that I couldn't give a damn about what they were saying. I informed them that I had just got out of the hospital and as I live along I need to be able to call 911 or EMS if I have a relapsed of my condition. They didn't give a damn at that point I informed them that if I go home and have a relapsed of my condition this evening, tonight or tomorrow and unable to contact anyone for help I was going to sue T-Mobile. The supervisor or manager was nonchalant about the situation and kept telling me that if would take 24 hours or a day before the issue could be resolved.
The reason I am so upset and extremely pissed off is because I have been a customer with T-Mobile for over 11 years and could not be given any better service even though they had talked with the manager at the Albany Store and she verified the payment. My medical issue is coughing up blood and if I started back I was to call 911 and come back to the hospital. Hopefully for T-Mobile sake and with the God's grace and mercy I will not have an issue where I will have to go back to the hospital.
This makes me really consider whether or not I want to continue to be a T-Mobile customer. Hopefully someone will take the time to read this message and contact me via the email above because I have no phone.

Karen Streich
from Milwaukee, WI
I will be traveling soon to the UK and wanted a prepaid phone that would work. I went 3 times to the store at Southridge Mall in Milwaukee, WI. I spoke to Tom who explained in detail about the plan. I went back the additional 2 times to be sure I understood. When the time came to finalize the info I called the store and found out Tom (the manager) wasn't at that store anymore and no one knew where he was. The person I talked to didn't seem well informed so I went to the store on S. 27St in Milwaukee and talked to Melissa. She gave me different information but seemed very capable so I decided to go there when the time came to get the prepaid phone. I went back Sept. 21st. She got the phone out and was putting information into the computer and found out that I cannot have a prepaid phone for the UK. I would have to go home, thaw out all three credit freezes, come back, buy a regular plan with the international feature added and cancel it when I get back. I already have a Trac Phone which is inexpensive, but meets my needs. I only wanted a phone for travel to the UK, and if I had known ahead of time about removing credit freezes, etc I could have done it weeks ago. Now it's just too much of a rush and I no longer trust that the phone would have worked. I really did due diligence and the fact that I don't have a T-Mobile phone to travel with isn't due to my lack of trying. It is due to employees who were well meaning, but not well trained. I can't be the only person who ever wanted a prepaid phone for foreign travel. After being given 3 different versions of what was available, none of them was correct. Better training could have eliminated a whole truckload of frustration!

Christy Seabrook
from New York, NY
I was advised that I would receive an corporate discount from my job just to be given the run around for almost 2 months. I have been a T-Mobile customer since it was under Suncom. I had a conversation with 2 employees on 9/8 regarding my discount which I was advised (if you would pull the calls) that once I receive my discounts that T-Mobile would retroactive the months that I never received and was advised today 9/20 that I was given the incorrect information from Paula (supervisor) located in Idaho that the information that was provided to me was incorrect. This has been the worst experience that I received from T-Mobile. I will be searching for another provider, clearly your employees were not trained properly to be providing inaccurate information.

Eleanor Tan
from Chicago, IL
I am your customer for almost 16 years and am very dissatisfied with your t-mobile service. I bought my phone in t mobile store and seems they are not very competent to help me as a customer. When I came with my issues the lady said to me that she cannot help me because her job is to sell the phone. that i have to go to computer and call the 1800. Also, before that , the guy who help me to purchase the phone is I felt that he just want to sell the phone with out explanation. I paid my phone in large amount of money. I am sure you can check my billing and the amount.
I am adjunct faculty of one of the College here in Chicago .I met one of my students and found out that she is the manager of tmobile. She explain to me that I really paid too much and end up the right things.
I have to report this issues to someone (Consumer Affairs) because this is taking advantage for those people who trusted your company. Please send me my money back that you owe me. You charge me $500 plus and 244 plus for 2 lines without explanations. Trust is the best to get more people to rely in your company but if you have more complaints then you have more people to go somewhere else. Don't ignore this issues because people chat and talk , Thank you for your attention.

Markela Karalli
from Conshohocken, PA
This complain is regarding the tmobile store at king of prussia. I went and purchased an Iphone 7 plus for which I paid $817 ,cash. I asked and was told by a sales.person named allysia that the phone is unlocked and I can use it the next day if I want in europe. When I asked her to please be sure before I pay for it because I am travelimg in few days and needed.to have a phone with me, her exact words were " no worries, from the 6s the Iphone makes its phones unlocked. I paid cash and left only to return after 4 days and ask for a refund . I was told they dont have the money and I should go and look at other tmobile stores hoping one of them had $817 cash to give me, because they had not made enough sales that day but even if I would come on a saturday they could not guarantee me I would be able to get my money, so I should go looking in other tmobile stores if any of them around the city had enough money or I could get a corporate check .This was unacceptable because when I paid I was not told that if I were to return it I only will get my money if the store has made enough sales that day. After they made some phone calls to other stores and 2 hrs of waiting ,there were no money found so I decided to get a corporate check and wait 14-21 days without phone to get my money back. Then while waiting for the check and after after 2 hrs and 15.min, they searched in the store and in all the registers and found some money and told.me they have to keep $50 restocking fee? For their mistake which the employee admitted in front of everyone? If you could check the cameras you will see what happened on Thursday, sept 14 2017 , 6-8:15. This was the worst service I have seen, the worst way I was treated from a store and its managers. And in the end they robbed $50 from me. I have been a tmobile customer for more than 15 years and this is not a way you should treat your customers. One of the managers that dropped by suddenly told me : " we dont have any money to give you , those are the only 2 options you have so either take it or leave it" unbelievable. I am requesting that the $50 they kept as "restocking fee" to be returned to me because it was their

Mr Richard J Agnusich
from Clearwater, FL
TINASHA.......In TENN..Could Not Help Me With Problem. (tech Dept) She Is Unqualified To Hold That position In My Opinion.t) She Kept Talking Over Me. When I was Trying To Get Help. The Tower Was Down Or What''? Please Educate.The person She Is Inept in Her job. I'm Very Un happy with Your Service On This Date 9/11/2017 EST 1PM.

Diane Tidwell
from St Louis, MO
This is an example of how NOT to handle a identity theft issue!!!
I have file a police report as my account information and personal identification information was stolen/utilized by employee (sales agents) at the Bartlett TN location. Back in June 30th someone purchased an iPhone 7 and accessories on my account. Once I noted the issue, I have made over 10 phone calls to the customer service line with request for follow up. To date, I have received little to "no" follow up or feedback. At this point, I feel victimized twice ... Once by the sales associate and second by the lack of ownership by someone to ensure complete resolution. I hope this compliant will result in an outreach from T-Mobile's escalation team ... I'm considering cancelling my services and going to another provider.

Robert Walling
from Fowlerville, MI
T-Mobil is the last carrier I will ever purchase from. They basically, stole 3 relatively new Sprint IPhone's from me.
We took them up on their supposed better service and savings only to find that their coverage was well less then what it was proclaimed to be. We could barely get service from our home which is 6 miles outside a the Capitol city of MI, Lansing.
When we "switched" to them they had us send to them our 3 sprint (*nearly new*) Iphone's with the promise of paying any fees associated to switching to them as well as crediting us 250 per phone for the IPhone's that we send them, at the time these were the top phone (5S). Well, that didn't happen, they had us ship to them the phones in their provided boxes with their provided labels and then after asking repeatedly for our credits they told us that they never received them.... I asked them how that could possibly be the case since they provided the method to get these back to them. We went back and forth with them for several months and finally became tired of not getting anywhere. We then went back to Sprint and have been happy with our service since. After letting T-Mobil know that we switched they not only stole our phones but sent a collection agency after us to pay them for the balance (equipment) that *they* say they were owed for. We tried repeatedly to deal with them to get the proper credits we were promised and would gladly pay any difference once we received them but they did not comply with their promises.
I have had cell service with all of the major providers at one point in time or another and T-Mobil is by far the worst as well as the most dishonest. We are looking for answers in how to file legal action against them but they are the big company and me the average consume... I would like to have this resolved so they can stop damaging my otherwise perfect credit! We still have all of the shipping information that they had us send them our equipment with.
Looking for answers?
Thanks
Robert

Fernando Franco
from Long Beach, CA
I was offered a plan of $130 for 4 phones unlimited with $10 off with auto pay, total of $120 after rebate. Ever since taking the offer I been in constant dispute with T-Mobile. At first, they said I had a different plan then after several disputes they would find the plan the offered me, then followed by a assurance that it would not happen again, but it kept on happening after each bill. The last dispute they claimed that don't have any such plain and that I was mislead. they offered a $200 rebate for my problem which I refuse. I would like for T-Mobile to honor what they promise

Carole Jordan
from Spokane, WA
On July 11,2017 I reported my phone(Galaxy note3) lost service.
I deal with tracfone for the free service. I purchased a sim card for t mobile, which is compatible with tracfone service.
Having trouble getting it actived since I complained on 7/11/17.
Tracfone contacted t mobile about the problem on 9/2/17. We were told I'd have activation within 2-4 hrs. It's now 9/10/17 & still no service.
Now they tel me my sim card has expired & it will be 7-10 business days to send me the new one.!
You can't believe how frustrating this has been!! This is 3 months now without a phone, as a senior on a low fixed income, I'm unable to purchase even the cheapest hone.
What is the solution to this?

Sami Dirbashi
from Richardson, TX
I need to make a complaint regarding the bill we have been receiving. I do not owe T-Mobile any amount since the last payment was made for $114.81 on 5/5/17, which was for the service period of 5/15/17 – 6/15/17. On 6/10/17 I called T-Mobile notifying that we were cancelling the service effective 6/10/17. I switched the service to MetroPCS on the same day, 6/10/17. I actually called T-Mobile from the MetroPCS store.
On 8/3/17 I received the bill for $509.79. When I spoke to Cheyenne (her Rep. ID 40517), a T-Mobile representative, I was told that it was for 1) Device we had from T-Mobile not returned 2) One line (my daughter, Nadia's line), and 3) Service charge from 6/15/17. Cheyenne acknowledged that 1) I would return the device (I sent it back to T-Mobile by UPS next day.); 2) Service for Nadia's line had been separated from mine; and 3) I cancelled the service with T-Mobile effective 6/10/17. She promised to clear this charge and make our balance 0.
On 9/1/17 I received the bill for $142.08. According to Belle (rep ID 280989), our balance shows 0, and she would text me the confirmation. She also suggested me to go to a local T-Mobile store. I never received text from her. When I went to the T-Mobile store close to my house this morning, I was told that I owe $142.08.
As I mentioned above, my last payment was made for 5/15/17 – 6/15/17, and I cancelled the service on 6/10/17. Therefore, I owe T-Mobile absolutely nothing!
I am a long time customer of T-Mobile who never failed the payment on time. I don't understand why I have been treated like this. I switched to MetroPCS, which is your own affiliated company!
I am looking forward to receiving the statement showing 0 balances.

Ellen Savage
from Philadelphia, PA
I purchased a 2nd line phone for my husband on 8/3/17 for a gift, but my husband is loosing his eye sight, I called T-mobile and stated that I have to go to a store so my husband can pick one out.
The lady send me a return label per e-mail. I sent it back on 8/8/ 17 per Courtney instruction.She also corrected my phone bill to $50.00 per month. I am 71 years old and will be issued credit.
I called back on 8/15/17 spoke with George who stated that they received my phn. and I will see credit on my charge account on the 8/19/17.
On 8/16/17 I spoke with Miquel after looking at my account on the website and found mistakes he said he adjusted my account
On 8/24/17 I spoke with Raya who said credit was issued on 8-19-17 She also adjusted my account again. Because it kept going up.
On 8/28/17 my statement on line says I owe $80.38 I supposed to get a $30.00 credit. Also no $106.00 credit to my credit card.
I had spoken with Nicco employee # 19460811 who credit my account down to $30.00 for September who stated he will look into why I did not received my $106.00.
I am on Social Security, who needs her money, so I can purchase a 2nd phone for my Husband
Please advise ASP
Ellen Savage

Summer Elder
from Orlando, FL
Last week, my sons phone just stopped connecting to the Tmobile network. I called Tech support to troubleshoot it, they recommended going into a store to see if the SIM card was bad.
I visited a store located on Roosevelt Blvd in Jax, Fl. The employee there told me the device was the problem, not the SIM card. The device still worked fine, it just couldn't connect to internet/ calling network. This employee initially told me he could switch out this phone for a new one with no changes in my monthly payments or overall costs, since this device wasn't that old. I agreed.. And then he tried to have me pay 76.00 for various fees.
I had him stop, put my current device back together and declined. It is not my fault this device just suddenly and inexplicably won't connect to the network.
I then called customer service. I spoke with Jeffrey in IT who again tried to troubleshoot the device unsuccessfully. He apologized, realized the device was NOT old enough to be having this problem and offered to set something up internally. He arranged a replacement phone, free of charge, to be shipped to another local store in Jax, Fl on 103rd St. I explained to him that my current device did have a screen crack and had for some time. He said this was not an issue.
When I went in today to finally get this new phone, the rep at the 103 St location,( Asst Manager, Romnick), REFUSED to give me the phone they received because my current phone screen had a crack. I attempted repeatedly to explain the process of what happened to him. He refused me when I asked to speak to a manager. He refused to provide me any contact information for anyone in Managements. When I pressed him, he gave me the WRONG e-mail address for the General Manager. He didn't apologize or even care to listen to any words that left my mouth.
I called Customer Service from the store and spoke with Drew in Boise, Idaho. He apologized and stated he would ship a different replacement phone to my home, overnight, free of charge. I'm expecting it tomorrow.
This employee at the 103rd location needs to be FIRED. I want correct contact information for management at this location.
I've been a customer for over 10 years and NEVER should have been treated this way. Ill keep reaching out to every senior level associate in this company if necessary. This person was HORRIBLE and this experience us ridiculous.

SARA KEY
from Chattanooga, TN
T-MOBILE IN CHATTANOOGA, TENNESSEE 37421 VERY UNSATISFIED WITH T-MOBILE PHONE COMPANY-
LOCATED ON GUNBARREL ROAD TALKED ME --(DISABLED WITH HANDS UNABLE TO USE OLD OBSOLETE NON WORKING--"DEFECTIVE" TELEPHONE FLIP TELEPHONE THAT I COULD "NOT" OPEN PLUS IT WAS DEFECTIVE--UNABLE TO HEAR WHEN RECEIVING CALLS OR CALLING OUT) PLUS ADDITIONAL PROBLEMS. THEY HAD THIS TELEPHONE ON DISPLAY---WITH NEW TELEPHONES. I AM DISGUSTED.
MY PHONE NUMBER IS 1-423-503-5636 (SARA KEY) ACCOUNT IS UNDER NAME OF ROY L. KEY 1-423-503-0000
PLEASE KNOW THAT I AM "DISABLED" AND UNABLE TO USE THIS DEFECTIVE TELEPHONE--AND I TRIED ANOTHER PHONE--TO HEAVY AND LARGE FOR MY "DISABLED HANDS"--AND THE STORE "CHARGED US A $50.00 (FIFTY DOLLAR-RESTOCKING FEE) THAT WE SENIOR OLDER PEOPLE CANNOT AFFORD TO PAY OUT. I AM 75 YEARS OF AGE AND MY HUSBAND ROY KEY IS 82 YEARS OF AGE--VETERAN DAV ON FIXED LOWER INCOME. I WANT OUR "FIFTY DOLLARS" REFUNDED PLUS I SHALL RETURN THIS OBSOLETE FLIP DEFECTIVE TELEPHONE WHEN I FEEL WELL TO GO TO T-MOBILE STORE. I WOULD NEVER RECOMMEND T-MOBILE FOR DISABLED PEOPLE--WITH NUMB HANDS. PLEASE RESPOND IMMEDIATELY. THANK YOU, MRS. SARA KEY 2326 GUINEVERE PARKWAY CHATTANOOGA, TENNESSEE 37421 HOME TELEPHONE 1-423-894-0015 DATE- AUGUST 28, 2017 MONDAY

Zeel Vachhani
from St. Petersburg, FL
I talked to t mobile representative about my issue but they are not trying to solve my problem and ask me for wait 24 hrs then 3 hrs and then again and again...
FInally they disconnected my phone without give me any answer, and i have every proof about it including communication on call and message that how rudely behave your representative to me.
I tried to solve my problem by messaging and by calling but on call they didn't give me any information and every time told me that your name is not on account so i can not help you but indeed my name is definitely on account.
So i'm very very disappointed for customer service.
I hope you will try to solve my problem and give me response as soon as possible.
My T mobile Number is +1 727-276-6519.
Thank you,
Zeel Vachhani

Erica Jones
from Philadelphia, PA
T Mobile is very unprofessional and unorganized. My phone went black and I called to purchase a new phone. It's been two week and my phone is still not here yet. Each time I call to check on the status of my order I speak to a different representative who provides me with different information. One time I was told it was coming the next day. Another representative told me a week from now. I even spoke with multiple supervisors. One told me a week and another told me 27days literally 3hrs later when I called. Its frustrating and very irritating. I have been with T-Mobile for about 2 years.. but this is absolutely ridiculous. I am always having issues with their services however their rates are good which is why I stayed as long as I did. But enough is enough, I'd rather pay extra for good service. I am canceling my services with this company.

Beverly Gadison
from Canton, OH
My phone was cut off on September the 22 and was off the whole month of October until the 28 and T-Mobile is trying to charge my for that month by saying that they did not charge me but there was no credit on my bill for that month at all and it is not fair that I was charge. I argue with that customer representative that was not listening to what I was saying she had me to hold on for a manager which never came to the phone to talk to me.

Cary Law
from Seattle, WA
I am so upset. I opened a new line on September in Bellingham store, the service is very good. They explained the term to me clearly. However, I got a text message on September 13, please see attachment which is the line is charged $0 and I called 611.
One of your customer service told me that there is no charge on the line as long as I use T-Mobile service. So I asked him that it means No charge on that line every month. He told me yes. But on Oct statement, I got charge and I called 611,the customer service told me to bring the text message to near T-Mobile store. I went and showed the salesman the text.He called the center, just told the salesman that it was a mistake. I felt very disappointed about the calling center.
Then I called again and told the customer service Raymond the whole story. He told me that he will adjust my monthly payment to $290.Every month from that day, I only pay $290.i confirmed with him again. He told me I only pay $290every month, not only on October. However, I got charge again this month, I called again but the customer service Owen just revoked the agreement between Raymond and me on behalf of T-Mobile, and I tried to talk to her supervisor Dexter who refused to talk to me. I feel very sad and disappointed that the two customer service persons do not cherish my business with your company.
I told owen that if you guys do not anything, I will bring the case to consumer affairs and small claims court,or court.because T-Mobile did not do any remedy action. But Dexter still did not do anything and even refused to have phone conversation with me. Do you think that your customer team respects the customer or me? If your company does not mind I bring this case to consumer affairs and Court, I will be happy to take this case to court. I hope that you can give me reasonable solution.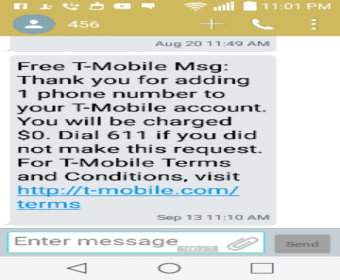 Richard Graves
from Birchwood, WI
I own a business with a 715-463 exchange (our # 715-463-3663) and since May of 2016 customers who have T-mobile as their carrier 715-222 are not able to connect to my pizza business because the calls are dropped, routed to another phone number, or just never connect. I have been told that the calls go out fine to the switch (a long distance carrier), but not sent through to the local phone company (Grantsburg Telecom).
Our business depends on calls from cell phones and the T-mobile customers can't get through. There has been at least five trouble tickets issued with no solution to the problem or explanation of what is going on. Total and complete incompetence! I am currently soliciting information from every customer (offering a coupon) who uses T-mobile; asking them to write down how many times they have tried to order in the past five months and what they usually order.
This information will be placed on an invoice and submitted to a lawyer for processing. latest ticket numbers: 14135418, 14149006. My business records of sales comparisons from the past five years indicate that we have lost a considerable amount of business since May 2016 due to this problem.

Stephanie Graham
from Elizabeth, NJ
I inquired recently regarding not being able to dial on a conference call number that I have been using for a long time and that now, I am being charged .01 a minute to dial in on this call. The representative that assisted me before I was able to speak to a manager was not aware of this change and that it was not new policy. However, she was able to eventually tell me that the changes were just made about 6 weeks ago. I am very upset that a notice was not sent to me as a customer to inform me of the recent changes. As a customer, we are spending a lot of money each month paying for the equipment and telephone bills, and as a courtesy, we should have been informed. Now I am unable to log in on the conference line each week.

Jeff Tyler
from Grand Prairie, TX
Have a LG G4 handset that recently died. Told handset was on back order and possibly could take 2 weeks to receive device. I understand that it is not the carriers fault for the handset to quit working. I do, however, hold the carrier responsible for taking 2 weeks to get the replacement. We pay insurance so that any problems happen with handsets can be rectified quickly. We have been with T Mobile for 15 years, maybe it is time to shop elsewhere.

kevin zou
from Renton, WA
there was a promotion going on that t-mobile offer trade-in your iPhone 6 for free new iPhone 7, so i call t-mobile to place order for iPhone 7, the rep said my order was processed. When log in my account to check the order status a week later, i didn't see any pending at all. I called t-mobile and found out that my order never has been processed, so i try to replace the order, the promotion was already expired.
So i was so mad and switch to sprint, about a month later, the t-mobile charge me $150. the plan i used was the t-mobile one plan, i pay 3 lines get 1 line free, but i only used 3 lines. I couldn't find the 4th person to join my plan, so the 4th line was not being use. When i switch to sprint, i thought my t-mobile account was cancel. They charge me $150 for the 4th line remaining active. T-mobile is a big scam company.

Patricia Ferrand
from San Diego, CA
I am a T-Mobile customer for more than a decade. My L-G4 phone, which is less than one year old, stopped working, so I took it to the local T-Mobile store to process a replacement per terms of the insurance policy sold to me by T-Mobile. The store tech determined that I had not damaged the phone and am eligible for a replacement ---in 29 days! Because it is back-ordered at the factory.
A replacement that takes 29 days is not in compliance with the policy terms I was promised when purchasing this phone and policy. I am told my option is to "jump" to another phone, the nearest similar model is priced at $499 --before taxes, with my "credit" of the balance still owed on the LG4, this would represent an additional $320. Why should I pay $320 when they owe me a fully functioning LG4, which they are pricing at $344.99 in their store? And they have these in the store.
I called the T-Mobile customer service line and was told it was not their problem because the manufacturer is back-ordered. But I did not buy this from the manufacturer, T-Mobile sold me, billed me, and collected from me, payments for the phone and the insurance.

Holly Hayner
from Columbus, OH
i had divorced and separated back in May 2016 and my ex-husband had been cancelled off my t-mobile account, i have been calling several times and is still being charged for his phone he had sent back to the company several months ago. I would like to get this corrected ASAP this has been very up setting that nobody at the store nor on the phone can take care of the issue in getting this corrected. I don't agree i should have to pay for a cell phone he nor i no linger have and would like a reimbursement of the charges i have been paying throughout the months. It will not be hard for me to switch providers. This is very up setting that nobody can get this corrected on my account, not so much worried about the refund, just getting my bill corrected would be great.

Esther
from Arlington, TX
I was mortified when I lost all my contacts due to lack of care or training. The sales person was apologetic for his mistake but that does niot help. I Grace been with you 12 years and this is my first complain I regret even getting a new phone. This person took upon himself to shred my sims card and also the chip that contained my fathers pictures I ask heart broken those were the last pictures I hear of him. Why are they not trained on this.

H. Wesley Lear
from Orlando, FL
Called customer service 3 times. Got a different rep. 3 different times that I could not understand. Spoke too fast, could not understand them with there accent and could not complete my request. Been a customer 12 + years, never missed a payment and have never been late with a payment. Have had current phone for about 2 years and now can not understand any one due to the receiver of the phone (had to call on the house phone). Am wanting to upgrade to a GPS phone and I feel the prices involved in getting another phone are just too high. Since we have been a loyal customer for so long, and since we use to get free upgrades, I feel I should receive a free up grade at not charge seeing that the current unit is not working correctly and can not be used. I would accept a used or refurbished working phone. Do not need the latest, greatest or most expensive model. Only request is that it not be Pink.

Tawni Pierpont
from Silverdale, WA
Back in July I signed up for a plan with T-mobile. We were told that if we bought 4 Samsung J7 phones and upgraded to the 10G of data that the 40.00 for the plan and the 10.00 a month for the phones would be credited to my account every month. Well every month since then I have had to call customer service or go down to my local T-mobile store and fight for at least 1/2 hour or more to get my bill adjusted being told that it would not happen the next month.
I have gotten text messages over the last three months telling me that I was dropped from the plan and then re-enrolled in the plan. Every month I am told there will no longer be a problem. Finally this month I had had enough of the problem. I got ahold of customer service once again and was told that my complaints were not on record and that as of the 20th of this month it was finally added to my account to have the problem fixed.
I went to my local store and (they are awesome, by the way) they called and got the problem fixed once again and asked if there was some sort of compensation for my problems over the last three months and he was told there was nothing they could do to help me due to the fact that it was not their problem but that it was my local stores problem. It has nothing to do with my local store, all they did was sign my up.
They do not drop me out of the promotion or re enroll me in the promotion. That has to come from somewhere else. My rep told the customer service lady on the phone that he did not feel he should be responsible for compensating me on my bill, due to the fact that it was not his fault. The lady on the phone said there was nothing she could do. I am not happy with customer service. I have been a loyal t-mobile customer for two years now and I have paid my bill on time every month.
Fighting for a plan was not in the cards for me and i was not aware that I would have to fight every month for this upgrade. I am expecting some form of compensation on my account for the problems that I have encountered and all of the rude customer service people I have come across over the last few months. I will take this problem higher if something is not done to make me a happy customer.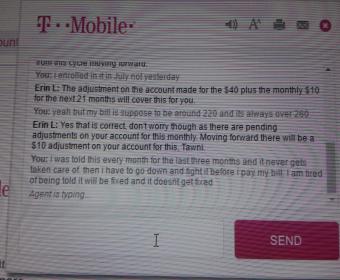 Laurie Miller
from Tucson, AZ
I have been trying to solve a complicated issue for the past month or more. No one I talk to when I call customer service has been able to help me. On August 12th, my friend and I decided to switch from Verizon to T-mobile. She went to a T-Mobile store without me. She did not have access to our Verizon account, or any of the information that T-Mobile needed in order to port her number. The sales associate helping her told her it was no problem: He can just give her a new number and that he could port both of our numbers when I came into the store later that day.
I did in fact go to the same store, to the same person, a few hours later. He set me up with a new cell phone and ported my number. I was under the impression that he would also port my friend's number at the same time. He did not. I didn't become aware of this fact until I got a bill from Verizon that included both the remaining cost for my financed phone and a charge for my friend's line, since it was never actually ported. There is also no record of her trading in her phone. As far as I'm concerned, he stole her phone and lied to both of us.
The name of the person at the T-Mobile store in Tucson, AZ, is Eddie. I don't know his last name. His sales rep number is: 7980503. The store he works (or worked) at is: San Clemente Shopping Center, 3847 E Broadway Blvd #3847, Tucson, AZ 85716. I paid the Verizon bill ($154.89), which includes both the cost of my device buyout and a regular monthly bill for the other line that was never ported. I submitted the bill to Switch to t-mobile and was approved for a reimbursement of $54 (which, by the way, I still have not received).
I went to a different T-mobile store a little over a month ago to try to solve this problem. The manager there advised that I let him port my friend's number to my T-mobile account, so that I can at least get that part taken care of. I am still waiting for my final bill from Verizon before I can submit it for reimbursement. He also told me that he would put a credit on my account for the extra line for 4 months. After 4 months he said I could cancel the extra line. I got my new bill from T-mobile and it is $143.16. You can imagine why I'm confused as to why it is so high. I do not see the credit on my account for the extra line.
I would like to be reimbursed for the last monthly bill I got from Verizon for my friend's line (about $100). I would also like to be credited for the extra line that I currently have, that no one is using (there isn't even a phone attached to the line).

Elnaz Saidifar
from Natick, MA
Horrible experience with T-mobile. been a loyal customer for almost 2 years now, but extremely disappointed with my latest experience. I don't have a phone right now because they were not able to solve my problem. I use my phone for business, so basically I can't do my job right now. Extremely frustrated. They can't solve the issue and they don't have a loaner program while they are working on the issue.

Lissa Bentley
from Apopka, FL
I requested a replacement for my Note 4 (it freezes and goes crappy when I set it to mute). So after 2 weeks of waiting I finally got it. But the replacement I got was even worse (the girl at the store who did the transfer notice some glitch even before the transfer from my old phone started). After they did the transfer It kept on rebooting and it just freezes. When it rebooted... it goes really hot too. So I told them that's unacceptable. They made me call 611 (Customer support) and I know I got rerouted to a call center and the person I spoke to can't do anything but order another replacement which is in back order and credit me the $5.35 i paid every time I get a replacement.
She said I could ask the store if I could get a loaner phone. I went to the store the next day. The manager and the staff who did the transfer clearly knows that there is a problem with the phone but told me they have no loaner phone. In the meantime, they wont just give me back my old phone which was there in front of us because apparently it has to go to the warehouse ASAP. So now I have no phone at all. The replacement just died and I don't know how long a wait I have to get a new replacement.

Leyvis Quintana
from Hollywood, FL
T-Mobile, has being pushing me around since September to replace my phone Samsung Note 7 for the New iPhone 7 plus 256. They had take three orders and none of them has gone thru. Their customer service is not qualify to work with the system. Las order I place was in store, tired to deal with the phone person and while speaking to them about my order, they cancelled my order without my authorization and put me and the end of the line again pushing my shipping date from 10/18 thru 12/12. Very shady and unreliable company. I switch from AT&T after 8 years and I strongly regret it.

Anna Freeman
from Columbus, OH
T-Mobile has advertised that they will pay your last bill if you transfer your service to them. This is untrue. Approximately 2 months ago, my sons decided to get off my AT&T plan and get a T-Mobile account. They've called an incredible amount of time inquiring as to the status of the payment, even receiving a text over a month ago (Wed., September 14, 8:09PM, as follows: "Free T-Mobile MSG: Your reimbursement submission has been approved. Please allow 2-3 weeks for receipt of your final payout via prepaid card."
Mind you, this came after we had waited a month for T-Mobile to pay the "final payout." Now another month has passed and nothing. T-Mobile keep telling my sons, processing. T-Mobile won't talk to me personally. This is very poor customer service. Why can't this just get taken care of as promised? Quick to add them as new customers, slow to cover their final payout. Bad business.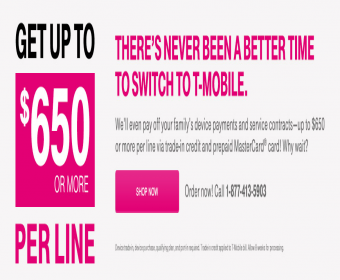 Michelle Branch-Riley
from Richmond, VA
Cool pad battery overheated customer service sent whole phone back for replacement. When replacement phone arrived it was only the phone no battery or back cover. I have spent over 10 hours trying to resolve this issue. The phone was purchased at a T mobile store.The customer service has been awful. Today I have spoken with 7 people and been transferred 5 times. I have been trying to resolve this matter for almost 2 months. I had to purchase another phone.

jodie berger
from Oakland, CA
I had a T-mobile plan with a corporate discount. I asked about family plan w/ discount and was told I was eligible to switch to the family plan and keep discount. I switched plan, and was processed for the corporate discount and all was good. I changed jobs and in 10/15, I again asked about the discount with my plan, was again told I could have my plan with the discount. Corporate discount was verified and applied monthly. All is good. In 2016, I stopped getting the discount automatically, and had to call. No problem.
Eventually I was referred to Migrations for resolution, and was told I never should have had the discount with my plan. I spent 3 months, and finally got it resolved. There was an email from a supervisor to discount confirming. Today I'm told no more discount. Call and email records stop 1+ month short of when I when this was resolved. Told can't get copies of my own contacts with customer service. I'm grandfathered in. Discount confirmed. Do not understand lost records or why discount is being yanked again. T-mobile website very clear that grandfathered in discounts (like mine, pre-2014) still qualify.
Please return my discount. I brought in 5 people (5 new phone) and in 1.5 years, bought 2 more phones. Very disappointing.

Sara Gaviria
from Hyattsville, MD
An employee at a T-Mobile branch in Tampa was in charge of merging two accounts. My husband and I wanted to be together in a family plan so we asked her to merge us into one account. She made my husband the account holder and supposedly canceled my old account. She forgot to tell me that I needed to pay for my phone in full that day before transferring to my husbands account because the jump service I was using couldn't be transferred. Today I got charged $404 without notice all because she forgot to tell me that I needed to pay that off.
She then lied and said both my husband and I would be making installment payments on his new account and today I found out it was all A lie. My account was overdrawn and now I have to deal with the fact that I not only have no money left in my account but also owe money to the bank. I want this issues addressed and acknowledged. I hope to hear back from corporate about this terrible experience.

Suresh
from Hyderabad, TG
I am customer of T-Mobile. I took the connection in July 2016. Before coming to India have requested in Store whether I can use the services in India or not. Got the response like I can use the service but they are going to charge 20c per minute. I am trying to use after coming to India. But I see there is "No Service" so have contacted Customer care services and they have done their basic troubleshooting things but no use. So they have raised a ticket and informed me the issue is going in 5 business days. it's almost 40 days. But the issue was not yet resolved. gain I tried to contact the customer care but got the same reply. But paying the bill on time. Not getting any proper service.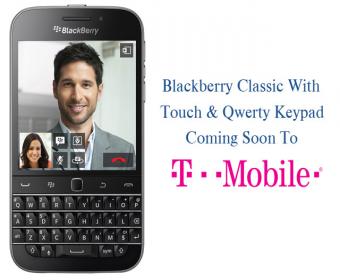 Gloria Martinez
from Austin, TX
I have been a customer with Tmobile over 14 years. Today I walked in the store I've always gone to for questions, purchases or to make payments. They signed me in, a couple of customers walked in after I did. The employees helped them before me. I checked the sign in sheet and I was next, according to the sign in list. I confronted an employee that was helping the person who should have been helped after me. I mentioned to him that my name was next in line before the persons they were helping. He just looked at me and said "we'll get to you in a minute". I was so upset because of how he made that comment, and felt I am a paying and loyal customers also. Just want to say, the employee has attitude and picks and chooses who to serve next. Now I have to go back tomorrow and hope the don't have attitude.

I set up a family plan with T-Mobile last week in order to enjoy the free trade-in promotion with them. There are four lines in this family plan, and three of them need to trade-in. I pre-ordered the new iphone and finalized the trade-in process the day i set up the plan. But the other two, because the line are located in different cities, I have been adviced to ship out the sim card to them. so they can go to a nearby T-mobile and do service after then. Today, when the other line holder went to the T-Mobile store, the repentative told them that the trade in promotion was gone yesterday without any warning or notice. Right now, my old iphone 5 can't be trade in anymore.

Simona C. Breban
from Newark, NJ
Two SIM Cards Delivered - One SIM Card/Service Representatives Won't Cancel, 2nd SIM Card does not work. 1st SIM card was lied to by t-mobile customer rep and told was cancelled and follow-up again to cancel and got a bill for SIM card that doesn't work and I didn't activate but asked to cancel.
2nd SIM card I prepaid $50, my credit card was charged after I activated it but doesn't work and SIM pin code i gave to T-mobile customer rep doesn't work. My at&t account was cancelled by t-mobile when i activated the 2nd SIM card. This is my experience with T-mobile, mocked, ridiculed, dragged through the mud, stressed, taken advantage of for money and time and left with nothing - no phone. I included details in images below.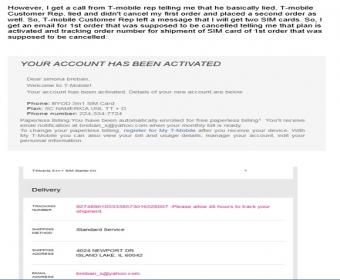 Veronica Duncan Williams
from Clayton, NC
I submitted a complaint to the Better Business Bureau today due to an Supervisor name Clark being uncaring to a complaint I had today because of Service Interruption due to hardships I am facing with no fault of my own as a Senior Citizen.
The BBB office will be contacting your office in a few days.
Also, I am submitting a complaint also to the Consumer Affairs Office too.
Veronica Williams

Carol D'Ann pierce
from Little Rock, AR
On 04/04/19 I purchased a phone and a 50.00 activation card at a Dollar General store. This phone was purchased for an elderly lady in a nursing home (this is the only place the phone was to be used). On 04/04/19 I called to activate the phone and TMobile was unable to activate the phone. I was asked to return that phone and purchase a new phone and was told the 50.00 plan would be transferred to the new phone. I returned the original phone; purchased a new phone and had the data plan transferred to the new phone only to find out that the phone will not work once you physically enter the nursing home. With the phone not working in the nursing home, the 50.00 data is no use to me. I have attempted multiple time to get a refund on the unusable 50.00 card without success. I do understand that the card is non refundable; however I purchased the card to activate the phone and the phone will not work in the location needed. I am wanting a refund for the 50.00 since it is not my fault I can not use the data card.

Faezeh Zia mousavi
from Van Nuys, CA
Today I was in store#2795.The manager Alexander was very very rude. He said you have to wait if can not wait go somewhere else.I asked him little bit bring the music down, it is too loud, he said no,that is how it is. I left store but did not expect from Tmobile. We are customer for 18 years and they treat us like this.

I am upset with the practice of T-Mobile cancellation service. After less than 2 days of getting my new T-mobile phone, I was not happy with the service or how I was treated at the store. I cancel and had to 50 restocking fee and I was told I had to pay for the days I used my phone. I question that because I have 14 days cancellation service. Within less than 29 days I got a bill for 89.00 when I called customer service I was told that I was responsible for the full amount even when I cancel my service within 2 days. The supervisor wanted me to reactive my service to "help me out" I didn't agree with that because why would I reactive a service I wasn't' happy with? This practice doesn't make any sense to me, I understand being liable for the 2 days of service but a whole month?? How is this right? I am a consumer and if I am not happy with a product I have the right to pay for that service. I agree to pay for the 2 days of service but the rest it does not call for and how does their billing cycle even work? I looked online and in the terms and condition, it does not have a specific distribution of what the consumer is liable for it basically say T-mobile has the right to charge me whatever they want? In what country is this allowed? I refuse to pay for a service that I am not happy with and I am not going to have this fraudulent charges on my credit report. I want T-mobile to fix this misleading practice, simply if it is not clarified in writing it cannot be held against a consumer.

Ron Borje
from Irvine, CA
In early February 2019 I had 5 lines but 2 of these lines I had suspended and was not using anymore. I had a grandfathered data plan and I was interested in getting Unlimited Data on all my lines. I contacted customer service and spoke to Maria, an after hours representative, and she told me about an unlimited data plan of 6 lines for $200 including free Netflix. I have my girlfriend who had 3 lines at Verizon that I was thinking of having her join me. I wanted to get rid of the 2 suspended lines first but she recommended that I keep them and just have 2 of the lines ported over and just add one additional line to equal a total of 6 lines. In addition, if they owe money on their phones, TMobile would pay up to $650 per phone. I waited until March 22 to add them because they needed to be at least 90 days into their old payment contract. Unfortunately, Maria was not the person I spoke to again and had someone else. Her name was Grace or May. Over the phone, she ported the 2 lines and said to wait 24 hours. The next day I was told to go to an actual store to get sim cards. While we were there, we purchased a new phone for the additional 6th line. When all was over, the representative told us that we no longer qualified for the $650 because of the way went about it. We were told that we should have added 3 new lines in order to qualify for the rebate of $650. I explained to the customer rep that it was THEIR idea to do it this way and now we are the ones paying for it. Now, we will need to pay the $650 (x2) of the old plan because of their customer service department. I have called the customer service department several times and each time we get a different answer. The last conversation was with Amanda, who promised to call me back yesterday (March 31, 2019) but no call.

There are three(3) different issues. In which, one of the three(3) it has been 3 MONTHS and still NOT resolved with one of my numbers and only on 3/31/19, after near 3 months an explanation after me pushing them can calling about this issue was given which is unreal and not even true or accurate in my view.
Here are the issues and facts.
In Janurary 2, 2019, all the sudden, we had issues with "REGULAR" voicemail, FORWARDING function on one of my numbers on my account and one number ONLY and FORWARDING and sending VM messages only with that number. I have 4 numbers within my one account suffice to say.
I reported that immediately been working with one particular person (MOSTLY) but others too as he was off and I needed to get this thing resolved on this issue since 3 months, troubleshoot like crazy researched like no one's business, "esclated" supposedly to the top engineers and for months we had the same issue. Even though I get a ticket created, and a week later, several times, it say, "the problem resolved".... No it has not, and the whole process starts again. See my point? That is ongoing for months. I was very patient and very professional until I got tired of lies, lip-service, re-explanation of these issues to many different people including the "tech support/ engineers" each and everytime for 3 darn months. Finally on March 31, after being on the phone as usual for a long time and waiting and getting call backs and calling them, the customer care person who was MOSTLY helped me and I appreciated his efforts told me that for that ONE particualr line, since the T-MOBILE had updated their VM systme, that particular number and 15% of others have not yet "migrated" to the NEW SYSTEM, thus we need to wait another 3 months (2nd QT) to hopefully the VM issue of FORWARDING is resolved?? WOW! Really? so all this time this is the BS I am suppose to accept and all these months I needed to send FORWARD and we couldn't and I asked and asked for an explanation and nothing was done. Only lipservice we will do this and that ,and nothing happend.
Issue #2, From my one of my main lines, to another line I have on my account, to only ONE number in which is NOT the same number I had stated above that has the VM FORAWARDING ISSUE, all the sudden 2 weeks ago, when I send a text message to that other number, and that number ONLY, no other numbers in my account or anyone else for that matter, I get kicked out of the text app, and the message will not go thru and I have to try many times until it does. THIS WAS NOT an issue before, only to one number, we are using the originial app that came with all of our phones, it is up to date and again, to only one phone number from my main number only. That is very strange, is it not? well, a ticket was created about 2 weeks ago. It took a week, but it was resolved, and 2 days ago, it came back. Been dealing with that too, no help, no feedback, no reason as to why, no solutions, just buy time, a lot of nosense I am sorry and we understand and BS talk. NO ACTION.
Issue 3, as fo 2 day ago too, the say that I spoke to the tech support and this and that, all the sudden, on my main line, I get phantom VOICEMAIL ICON message and alerts. As if I have a NEW VM . Well, I do not. There is nothing there and it is really getting old. Do not know why and they cannot so far explain it either. Their BS work-around solution, forget the regular VM which we been using as their long term and royal customers for years and just use their Visual VM to get around it. What a BS.
I told them I am very disappointed and upset and to be their customer and their service is subpar and I have been paying all this time for a service (s) that I cannot use properly since begining of 2019. And I am sick of their lip-service and I want the CEO of this company or high managment to be aware, listen to all of my phone taped conversations and see if this is normal service and if I or anyone has to deal with this nonsese. I want resolution and I want a proper remedy.

a store sales asked me to transfer all my number from a business account to personal account, after 4 months my old account is still being charge. went back to the store, they said the sales is no longer working and they are not responding for that, call the customer service , she said i have to pay because the account is still open untill i call, but the account should be closed 4 months ago, i didn't get 4 months payment back, and have to pay another 102 dollar to close the account, the representative don't even take my credit card when i just want to pay for it, she ask me have to call in again to pay for it, bad bad services

I have two lines and my account is since 2003. Within the last two years internet on one of the lines (22406590259) was not working every time the phone was in Canada. When contacting customer service last year the answer was given: "We are not guarantee internet in Canada". You actually should.
Finally, after a few attempt to talk to customer Service they were able to fix the problem, but it took two years.
Last year in August the line (8479620553) was blocked and did not accept text from Europe. Again it took a few calls to fix the problem.
My question to T-Mobile is whether some of your representatives are lazy or just lack of knowledge?.
This is not acceptable and some refund should be given.

Laura VItta
from Oceanside, NY
T mobile made mistake with not updating IME number in their system. Caused issue with the lost device while in California with denial of the claim on 3/10/19 , store confusing issue more by selling a new phone to us under different number on plan I think they said using Jump. Then I had to spend 4 hours on the phone 3/20/19 trying to straighten this out with the same questions being asked over and over and finally was told that T mobile had the wrong number in the system and it takes a while to update, which is a horrible excuse because the device is almost one year old. Botton line is hours and hours of my time dut to T mobile mistake, charge of brand new phone added to my bill, plus deposit out of pocket, charge of deductible insurance claim, charge of still paying on the lost device installments, waste of hours of my time, and new phone was added on as a different line so I am assuming I have a new line to pay for as well when the new bill finally arrives. Out of pocket already this has cost me $500 dollars and then add on the installment charges etc. Please do not respond telling me how I can correct this and what I need to do. I pay a large amount of money monthly for this business account. This is all on T mobile and I request you compensate me for the money this has cost and frustration and time loss. If you are not willing to provide that I will take my business elsewhere.

Domingo Miguel
from Chicago, IL
I was told that I would get a phone
all I had to pay was for the service and I would pay my phone in payments monthly they still took 25 for a phone they let me use in the meantime until I went back to tmobile they told me I couldn't get the phone I would have to pay 80 for the phone then I would finish paying it off monthly I'm filing a complaint because they are didn't not keep the word in what they told me the first time I couldn't even get my refund of the 25 dollars

VALENTINA ZUTMAN
from Chicago, IL
We have been with T-Mobile 15 years . I have 2 lines- 2246590259 and 8479620553.
My son, whose phone is 2249620553 often travels to Canada. Within the last two years that he had traveled, he was in Canada for at least 60 days, internet on the phone never worked.
He reported the problem from Canada. The answer was: " We do not guarantee internet". You do no guarantee, but we keep paying. Some days internet was not working even in Kent Washington. All this time we've been calling T - Mobile, but nobody could fix the problem. Finally, two weeks ago my son got to the right person who connected him with the technician, and the problem was fixed in 5 minutes.
My question to T -Mobile is: whether your representatives lazy or not experience?.
I think T- Mobile should issue a refund for all inconvenience.
In August of 2018 I had problem with international text. It was blocked and I was not able to receive text messages, but your representatives kept saying that everything is fine, when representatives in Europe were saying it blocked. Finaly I've got to the right person and it was fixed.

Lindsey Shaffer
from San Jose, CA
Yes my Complaint is against representative Brian Copulo badge I'd: 456882
So what's going on is I was on the phone with this representative for about an Hour trying to get transferred to a customer-service rep that helped me 2-3 days ago he was not willing to transfer me,.. He was not willing to let me be on hold to transfer me to the representative that I wanted to be transferred to her name was Sherri,.... But I'm not shure that this was the reprisintitive I talked to 2-3 days ago,...
2-3 days ago I called in wanting to get my T-moble hotspot working on my computer both a Male & Female reprasentitve helped to verry the account information by getting my Mom on the line She verrified the account information with both of these reprasintitives,.. and the representatives told me that I did not have to verrify that account information that they allready recived the passcode verification from the account holder Marian Knott wich is my mom,... then the reprantitive told me she was going to send me a free sims card in the mail Free of charge and that she was going to give me a call March 15 after 10:am,... to activate the sims card for my phone and that when she called in I would not have to verrify the account well, she never called that's when I eventually called into T-moble got ahold of Brian Copulo and he was doing everything in his power to not transfer me to the right people that I talked to 2-3 days ago that could help verrify the account for us he would not transfer me,.... he would not look into the history to see who it was that I talked to, he would not let me be placed on hold till either of the reprasentitives that I talked to 2-3 days ago I wanted to be placed on hold until either of the reps were able to talk to me, he would not let me do that,.... and both of the Reprasentitives that I talked to 2-3 days ago had the account verification codes he needed he wasn't willing to contact them to get the account verification codes,.......
If someone can please get ahold of the representatives that sent out this free sims card in the mail to help me activate it because that is what I called in for in the first place, I would greatly appreciate it,....
Lindsey Shaffer-
831-224-2202

Have you ever had terrible customer service? DO NOT LET THIS HAPPEN TO YOU!! I have had the ABSOLUTE WORST CUSTOMER SERVICE EXPERIENCE CARE OF TMOBILE!! Check this out. My family switched to T-Mobile 18 months. We were tired of the ATT increasing fees, and being treated like we were another number. Ronnie and I switched the WHOLE FAMILY OVER TO TMOBILE. Dropped our bill about 100.00 per month. Got everyone on Samsung phones, that for the most part have worked flawlessly. Well, Maddie stayed with Iphone...the first year had been like the first year of marriage, a few bumps along the way, but for the most part... it appeared to be a great switch. The staff were great and very friendly. Over the first year we lost one phone to a lake, another to a cement shop floor and a third to... well, I can't remember. We have protection plans, and Tmobile was great at quickly replacing them. 18 months later, it is my turn to switch. Mid-February I went in to a TMobile store to upgrade my phone. Wahoo, right?! II wasn't switching to the newest latest greatest model, I was humbly switching to the Samsung Galaxy S9 Note. The note feature would be a great bonus for work meetings and such. Anyway, after standing in the store for about 5 minutes, waiting patiently so the 3 staff members could finish their conversation about what phone they were going to get, we were attended to. Mind you... WE WERE THE ONLY CLIENTS IN THE STORE! (THIS IS WHERE IT ALL STARTS). May I help you?
3/1/19 I went into the TMobile store to upgrade to a Galaxy Note 9 – "Sorry, ma'am but we are out of most of the Samsung phones due to the release of the GS 10 series. TMobile decided not to purchase any further "OLDER" models until mid-March because they didn't want to over purchase the newly outdated phones…based on the premis that the GS10's would sell like hotcakes. "Ma'am, you will need to go on your app/online and perform your upgrade there. So, I came back to the store at their recommendation, only to now be sent away, because TMobile didn't want to waste money, and decided not to stock a product that they have advertised. Hmmmm.. Not good business practices to me.
3/3/19(Sunday) I call using my TMobile app to call the customer service line. It is in the evening, so I get the 24 hours service tech, Jenel. After being on the phone for over 45 minutes, I was quoted a cost of 259.79 as the down payment/shipment and connection fee. Mind you, on 3 different occasions I was quoted completely different costs, all of which include shipping costs. This is my first contention point. As a loyal and previously satisfied customer, why was I having to pay shipping fees just because TMobile decided not to provide the product in the store. During the conversation with Jenel, I was told that I should expect to have the phone on my door step by the end of the day on 3/6/19. She said the phone would be shipped essentially in 3 days. I was satisfied with this. She told me to watch my email, and to please complete the eSign within 48 hours, or the order would be null/void. I received the Email on 3/4/19. I completed the task as required. I also received a text message thanking me for my call. My down payment and agreement were for the Samsung Galaxy S9Note.
3/4/19 Being a conscientious patron, I went on Amazon and purchased a screen protector and 2 phone cases for the S9Note. I wanted to ensure that the phone was protected from the moment I got it. The shipment was due in on 3/12/19. On 3/4/19. I also received a YOUR ORDER HAS SHIPPED MESSAGE: ORDER# S061383615/ORDER DATE OF 3/3/19. This message was sent to my email account. My TMobile APP also reflected the same information.
3/6/19 I received a message that my phone was due to arrive by 8 or 9 pm that day. UPS also said the same thing, But nothing arrived. The TMobile APP said the package was out for delivery.
3/7/19 I called the TMobile customer service line. I spoke with Rich. After struggling just to get Rich to access my information, he finally accessed my information. I explained my concern because I was worried the phone had been stolen or lost. My experience with previous TMobile shipments is that they arrive as expected. Now a day's people are stealing things from porches and mail boxes, so I actually called to alert TMobile that something was wrong, and that they needed to check on their item. I had also noticed that the status of the phone on my TMobile APP had changed from "to be delivered by 8pm, to now reflecting N/A. I asked him to see what that meant. Rich didn't know what the N/A stood for, and Rich then told me that my phone wasn't due to arrive until 3/12/19. Jenel, the previous service representative said nothing about the phone arriving on the 12th. She assured me it would be sent 2nd day air, and arrive on the 6th. I explained to Rich, that I knew nothing about the 12 as a shipment date, and suggested he check the phone records because I know that TMobile records phone calls. After prompting by someone talking in the back ground, Rich offered to contact UPS to check on the phone, I requested he check. After being on hold for a handful of minutes, he came back to tell me that the phone was due to deliver by the end of the day that we are talking, after feeling somewhat satisfied, we end out call. I alert my kids to watch for the phone. I go straight home, and continue to wait…. NO PHONE IS DELIVERED.
3/8/19 I GO THROUGH THE SAME SCENARIO AS RICH'S EXCEPT THIS TIME IT IS WITH Jermaine. Same identical situation. I am told that the phone is set to deliver on the 12th. I explain to Jermaine, that I was told by Rich the day before, that it was supposed to deliver by the end of the day on 3/7/19… per Rich. I ask Jermaine to check on the phone with UPS. After remaining on hold, for another handful of minutes, Jermaine returns to tell me that per UPS, the phone was slated to arrive that same day, by the end of the day. Jermaine, goes one step further and tells me that he is going to follow up with me the very next day, Saturday 3/9/19, to see if the phone arrived. If it didn't, he would put in a request for an investigation. NO PHONE IS DELIVERED!
3/9/10 Jermaine called me to check and see if I had received my phone. I informed him that I had not. He said I would have to go to UPS and request an investigation. Mind you the whole time, the UPS site and TMobile App said the phone was at the Oklahoma City Main Depot. Tired of waiting and wanting to speak to someone face to face, my husband and I went to the UPS Depot. We spoke with a clerk there. The clerk then notified me that UPS couldn't find the phone. She said it was LOST. She nicely printed out a tracking sheet for my use, detailing the movement of the phone. The phones movement hadn't changed since 3/6/19. I explained I wanted to generated an investigation on the phone's whereabouts. The UPS clerk told me that I couldn't request it, TMobile had to… since technically TMobile is the UPS customer.
I then called TMobile and talked to Paige, at approximately noon. I had to explain the situation AGAIN. She looked into things, found the notes, and said that she would start the investigation. She told me she would call me back to let me know what her follow up was. I asked to speak to a Supervisor to explain my dissatisfaction with the run around that I was receiving. I explained that I felt I had been lied to, and that I didn't appreciate it. Chris apologized and took my information. He said that he would fix the situation. I explained that Paige was going to call me back with more information, so we decided I would wait for Paige's call.
Later that day, Paige called back. She apologized, and told met of her plan. She said the phone would be next day air shipped. But wouldn't go out until Monday, 3/10… but would arrive on 3/11. She said that I would be credited back the down payment for the original lost phone. She said I would have to pay a down payment for the 2nd phone, but that the charge would not be required up front. She said she had received permission to charge it to my account/bill and that I would have to pay the down payment on April's bill. I said that would be fine. She said this way, I wouldn't be out of pocket 2 DOWN PAYMENTS. Everything sounded like it was finally fixed.
Later that afternoon I noticed that shipment notification had been added to my TMobile APP home page stating that A DELIVERY ATTEMPT OF THE LOST PHONE HAD BEEN MADE, BUT NO ONE WAS THERE TO ACCEPT THE ITEM. This was unusual because, all along even UPS said that they don't know where the phone was, and the UPS app said the item was still in transit. I believe this is a false message, and never occurred.
3/12/19 NO PHONE ARRIVED, I had not received any shipment details, or shipment notification regarding this shipment. My TMobile APP has never reflected anything regarding the 2nd phone to be sent. I never received an eSign email request for the 2nd phone. I called and spent another 45 or more minutes on the TMobile Customer service line. Jared answered the call, I immediately asked for a Supervisor. Amber was put on the line. With all due respect, I was very angry at this time. I spoke to Supervisor Amber (40689). Amber went through THE SAME PROCESS AS ALL OF THE OTHERS, WE HAD THE SAME CONVERSATION, I RECOUNTED THE SAME STORY… FOR THE NOW 5TH TIME. Amber said the same things Paige said, and again… no one could figure out why the previous situation wasn't completed. Long story short, Amber told me the same thing as Paige except that this time, she quoted me a down payment of approximately 250.00. She assured me that I wouldn't have to pay for shipping, and that she was putting the phone in for NEXT DAY AIR. She said that the request wouldn't go in until the next business day, but the phone should arrive on 3/14/19!!!!!!!!!! She told me to call her if there are any further problems. She sent me a text with her number attached.
3/13/19 I receive a text stating: "Thank you for being a valued T-Mobile c.ustomer! Your order ID# ia S061808025. I also receive a text reminding me to remember to go to my email and sign the eSign electronic signature. I never receive the email. Amber confirmed my email address during our phone call.
3/14/19 AGAIN, NO PHONE ARRIVES. 8PM I CALL TMOBILE. This time I speak with Rachel, I immediately ask for Amber. I am told by Rachel, that Amber is gone for the day. She said, she can leave a message for her, and that Amber has up until 24 hours to respond. I decline the offer and ask for a manager. I am told that there isn't a manager available, only another Supervisor. She forwards me to Carlos. I RECITE THE SCENARIO YET AGAIN. AND ASK WHY THIS CONTINUES TO HAPPEN. Carlos repeats the same rhetoric as Amber, and Chris and Paige… they don't know what has happened, they can see that I have called, they see that requests for shipment have been placed… but no phone has ever been shipped except the initial LOST PHONE. I explain this is now going on 2 weeks, and that this is deplorable customer service. I request that my order for the Samsung Galaxy Note 9 be cancelled. I then explain my disgust with this service. I work in the healthcare field, for a Major medical facility. I am in charge of many people and one of the most important things preach and teach my staff is customer service. I explain that we can be as nice as pie, but if there is no follow through our effort is worthless. If my employer worked with the same level of Customer Service as TMobile has provide me, I don't think our level 1 Trauma center would be saving lives, and open. Although my experience with TMobile was great up until this situation, my intent is to pay off my phone, and move to another carrier as soon as possible. My family will be moving as soon as their phone contracts are up, which should be next fall. With good faith, I cannot recommend T-Mobile to family, friends, or coworkers. I may be just one small person in the TMobile scheme, but if this is the way customers are handled, I don't expect TMobile to continue to compete with ATT, Verison and alike.
I have never been so frustrated with someone, something to this degree. Shame on you. As valuable as phone service has become to the consumer, and integrated in family interworkings… this is absolutely unacceptable.
Regards,
Kari Croco-Combs

I've called several times and still isn't resolved.
I want to dispute the "Fees and Charges" associated with the following address:
1064 Eagles Brooke Dr Locust Grove, Ga 30248-2470.
Specifically, associated with Locust Grove, Ga address to dispute:
the Regulatory Programs & Telco Recovery Fee ($3.18 per phone per month = $6.36 Total per month)
One-Time Charges each month on my phone number for Federal Universal Service Fund – This month it was $2.77
Government Taxes and Fees for Locust Grove State and Local Sales Tax and County 911 charges ($1.73 on each phone = $3.46)
Once you help me get them removed, I need to see how to get refund from last 30 months (since living back in Tx).
My wife and I have been loyal T-Mobile customers and I need this resolved.
BRIAN T SLUGA
Independent Business Consultant
EDO Houston, Tx 77003
309-241-6677

Jarred Fusco
from Lindenhurst, NY
I would choose a -10 rating if I could. I purchased a Samsung S9 in October of 2018 at the T-Mobile Store at 200 E Montauk Hwy, Ste F, Lindenhurst. When I went in I asked to see a phone that was "waterproof" and the salesman showed me the S9, I liked it but noticed the price was a lot more (about 900) than I'm used to paying but he said its worth it so I said ok I'll take it. I purchased the phone that day with insurance and left happy. A few days later I returned because the phone did fall and There's a few scratches on the phone, but it was NOT because of the fall that the phone broke, and upon bringing in the phone to the store and him looking up my information, and him seeing I do have insurance and saw that the phone itself was damaged NOT due to the phone falling, but the actual phone itself was not working properly and he said that its o,k and that it was within the time allowed for me to return the phone ( I believe 2 week is allowed to make returns) and was "no problem" to get a replacement phone since I did have insurance. At that point I asked for a replacement and he said that he was "sold out" of the S9 and at that point I said "Ok do you have any phone similar to the S9?" He said yes the Galaxy J7 so he then informed me that the main difference is that the s9 was "water resistant" not "waterproof" like he originally said so I said what's the difference and that's when he proceeded to tell me that the "water resistant" S9 is only good for a few feet of water not totally "water proof". So I then said ok well why would I pay for the S9 when I'm paying to have it waterproof but your telling me it's not, so he agreed and said to get the J7. I purchased the J7 and asked can you take this s9 right now and take the return and he said "no you will be sent a box to your home address to put the phone in the box and follow instructions to send back to right place" since I purchased insurance and it is an outside company or something that deals with returns. I said no problem so I purchased the s7 now and still have the s9 waiting for the box to be sent to me house to return it properly like the man at T-Mobile said. I go home and wait and wait, no box shows up, I call and ask and no one is helpful and the people at the T-Mobile store at 200 E Montauk Hwy, Ste F, Lindenhurst, NY 11757, were so beyond rude to my wife and I they laughed in her face and made her cry they were so mean to her so now it has been months and this issue is STILL not resolved. We have made numerous attempts to get this resolved and no one even after calling many time for MONTHS and them saying they will "credit our account" for a month because they left me with no phone and service for days when I explained to them I NEED a phone for work since I work in the medical field and am "on call" most nights, but of course they never credited the account and there's no documentation anywhere. We are so dissatisfied with the T-Mobile store we purchased it at we called and complained to t mobile and refuse to go back there or to talk to them after they treated my wife and I the way they did. I have ALWAYS paid my bill on time and always a loyal customer who has been with t mobile for years. I have made every right move to try and resolve this issue which is ridiculous to begin with. We have the phone still and have attached it with this and the phone is just sitting here and we are waiting STILL to return it! We have tried and tried and we can get NOWHERE. My wife and I even called yesterday TWICE and spoke with a T-Mobile rep for about a half hour and they said they would call back in a half hour that they were putting this in as a "top priority" and even gave them 2 additional phone numbers to reach in case they couldn't get in touch with me right away and STILL no one ever returned our call to resolve this issue and we are literally lost as to where we should try now since every single time nothing ever gets fixed and is absolutely insane!This is by far THE WORST customer service experience I or my wife have ever had in our entire lives! Bottom line is I have an s9 that is basically brand new that I am not making any more payments on because I am literally getting robbed and is affecting my credit score significantly so am looking for anywhere for help to resolve this ridiculous circumstance that T Mobile has put myself and my family in. Please help!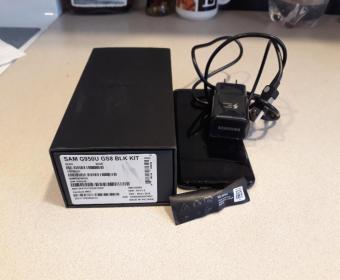 Jesus Castillo Martinez/ Kathleen Mackie
from Winston-Salem, NC
This morning at approximately 0920 we called the customer service number and because we were upset that a draft for T Mobile in the amount of -405.67 was placed on 03/08/2019. They discontinued our service today. We spoke with a woman named Bridget, who was extremely unhelpful, and blatantly rude. She laughed at me when I persisted that I wanted to speak to her manager. I realize this money may not mean a thing to her, but it is an incredible amount to us. I think I deserved better service than that. Her manager was eventually able to help m, although I can't believe I had to fight for almost forty minutes and have customer service agents laugh at me for a mistake that was obviously on their end. This is inexcusable. I may end up contacting the Better Business Bureau.
I am submitting a copy of my bank statement that this amount was drafted on the 9th. It makes no difference to me whether the processed was finalized, since T mobile obviously initiated it on the ninth, and I clearly no longer have access to those funds.
Jesus Martinez
336-602-9869
Kathleen Mackie
336-399-3295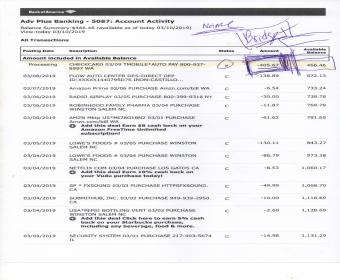 sameer kherani
from Garden Grove, CA
my card was charged for $50, using autopay, even then my account got suspended. its been a week and i still have no mobile data.. the t-mobile representatives have no clue as to what is going on and all they are do is file multiple job tickets. so i paid the $50 and still got my account suspended.

lilly ma
from Olympia, WA
paid cash on prepaid phone and it is been 24 hours and not working? WTF

Berdia M Bates
from Detroit, MI
My daughter upgraded her phone, the sales person gave her a tablet saying it was free, but didn't mention it comes with a monthly charge. So since she doesn't use the tablet, I wanted to cancel the service, then I was told I had to pay for the tablet. So how is that free!

Tmobile lied to me about switching to them from ATT. they told me they would pay off my contract, my current bill and my devices. they assured me this was taken care. i received a phone call on 2/27/19 from a debt collector who was hired by ATT to collect over 1,000.00 for my ATT devices, contract and past bill. AT NO TIME, WAS I TOLD I WAS TO FILL OUT INFORMATION ON A LINK. AT NO TIME, WAS I TOLD A PREPAID GIFT CARD WOULD BE SENT FOR ME TO PAY THEM OFF MYSELF. THIS IS ON MY CREDIT! TMOBILE NEEDS GET THIS OFF MY CREDIT AND MAKE THIS RIGHT AND DO WHAT THEY TOLD ME THEY DID! I have made a complaint with the T-Mobile store in Missoula, MT. i will be contacting better business bureau and an attorney. it is NOT okay to have me fill out the link now and wait up to 8 weeks for the pre-paid cards all while this stays on my credit building interest with potential garnishment. UNACCEPTABLE. i am demanding this be made right. I am LIVID. i have been on the phone with corporate office who states all they can do is credit my account ultimately leaving me to have a judgement against me on my credit. I will be pursuing a law suit.

Norman M. Fabian
from Warren, MI
BEWARE THIS COMPANY! They WILL CHEAT you! I am a Member of the U.S. Military, I had a Wireless Hot spot from T mobile. I have had this for several years. Leaving the Military I contacted T-Mobile to END MY SERVICE. Since June of 2018, they have continued to charge me, repeatedly telling me "oh you only SUSPENDED the service" Repeated calls to their "team of experts" results in them asking me what my Phone number is (I don't know I have not had the device for 6 months and it is a HOT SPOT not a PHONE) I have given them all my information, and the ACCOUNT number Only to be told "well sorry we have no way to help you (but they can find me when they send me a BILL!) These rotten thieves continue to try and charge me, I have contacted the FCC and the State Attorney General's office! Beware this fly by night mismanaged company!

I haven't been able to get internet on my phone for 1 week. I have called T mobile twice and they keep telling me that they will call me back and haven't received a call back yet. I have been a customer for 15 years, customer service is getting worst and worst as time goes by.
770-309-4611.

I have spent over 8 hours and talked to countless people to get something as simple as a new phone line added. Bring up my account, listen to the calls, and make this right IMMEDIATELY.
To now receive an email that you haven't received the phone I sent in for trade in (where this never should have been a problem) is absolutely unacceptable.

iam robert gunthrie i live in houston texas someone in hot springs ark went to the t mobile location in hot springs and charged 4600.00 worth of smart phones and sign my name to the charge know it is charged to my credit report i have never been to hot springs ark. in my live its does not make sense to me and i hope you also why would a 75 year old man like my self would drive all way to ark. and purchase 4600.00 dollars worth of phones i think i have a niece kim rolkle that live there she is a con artist the police there said they would contact her and she was the one that got the phones the police will not do nothing iam asking to please look in to this matter i am fighting cancer and heart and kidney prolem stage 3. my phone is 7139936753. i ask again please. my car insurane.has went. up

I need the CEO or supervisor of tmobile to contact me I had a lady name marissa tell me if i paid 30 dollars when my bill was 70 she cpulf switch to pre paid an in two days i cpuld re upgrade back to either 70 dollar plan or 40 so that way i could fet my data back an now im being told there nothing i can do about it i have to go to the end of the billing cycle i need my dara for my job or I will get fired she shoyld havent had lied to me if that isnt what i could have done im very very hot about this an need this fixed in next 2 hrs tops I have no internet

Switched to T-Mobile on Feb 6 2019. We had two of our own new phones and needed 2 more phones for kids. Saw a promo for iPhone 6s for $350 with $190 cash back. The store rep in Chantilly VA said oh I can get you the phones and ship it you free of charge. Give me the phone numbers that you wanted ported. Gave three phone numbers to him and got a 4th line. Guess what after porting the numbers he suddenly tells us they don't have the phones and they don't have them online either. Now our phone numbers were ported and we were stuck. we called customer service and spoke to customer service rep named YAYA. She stated the store can move you one up so you can get iPhone 7 for the same price, but I cannot do it since you are buying from store the store manager has the authority to do it. The store manager on duty stated that he is putting notes in the system and back office will give us credit and ran the phones at $449 each with $27.down. Stated if I don't get credit come back. 5 Days later T-Mobile generated the bill and guess what my 4 Lines for $140 that T-Mobile advertises online (taxes included) came to $145.75 and they charged us $37.50 monthly for 2 phones for 24 months. So today Feb 15 2019 went back to store and Store Manager called the back office and talked to Alex from customer service to get us credit. The customer service simply refused to honor what was promised to us. The store manger even tried to ask them if they can put a promotion that had just ended and get us $210 credit so we will pay $10.00 month but customer service refused.The store manager stated he cannot do anything except for us to return the phones and they will charge us a restocking fee of $50.00 for each phone. I came home and called customer service to find out their cancellation policy and they stated we are sorry everything happened to you but we cannot do anything but give their feedback to their managers. This is how a TYPICAL BAIT & SWITCH works and looks like T-Mobile is very good at it. I paid $106.00 for activation, $27.00 per phone as down payment on two phones( $54.00) that I will return and pay $50.00 restocking fee and pay them $145.75 for using T-Mobile service for 10 days. So we are out $305.75 for a POS service we received from T-Mobile. Any company can provide you services but you can tell how good a company is when a problem arises and how they handle a customer complaint and resolve it. T-Mobile definitely failed and if their was a less then 1 star I would give them that.

Brenda Shipman
from Roswell, GA
I want to give zero stars, My plan was changed without my knowledge from $55 to $310 it's only me, I didn't understand the large bill and made arrangements, then 2/2/19 I call asked my bill they said $458 + $310, I lost it, they found out a rep changed it in error, been talking to your experts for 11 days with no resolution, yes your crediting my account but when I asked for a Note 9 in purple they said it would cost me today $600 but you just took me through hell charging me over $800 with tax but you want me to remain a customer? lol and pay $600 with 24 mo installment of $9. Here is my sorry team of experts- Adel S 74313, John F 72649, Jullian P 291605, Roby B 71798 . Oh yeah than set an follow up call for the 16th for what? How is this loyalty? If shoes was reversed, how would you feel? $600 upfront and $299 later, but you charged me in error $800 and want to say $165 is what I deserve? Review my account 678.814.6060 pin code 137313 Brenda Shipman. Call me when you are shipping my phone if not leaving your company, No customer should have to go through this at all!!!!!!!!

Barbara Ollarvia
from Saint Augustine, FL
I purchased a LG Stylo 4 from the T-Mobile store 1835 US Hwy 1 STE 173, Saint Augustine, Florida 32084 on Sunday February 3, 2019. I went to return the phone on Saturday February 9th due to its size... it is entirely too big, and difficult to manage and store. I wanted to buy a LG Q7+ which was on display for $275 according to the sign posted along side the phone. When I went to the counter to purchase the LG Q7+ the T Mobile Representative said that it cost $375, although the sign for the phone stated $275 on February 9th. . I was told to come back the following day and talk with the store's manager Drew McClung. I went in the next day and Mr. McClung would not honor the prior day's posting of $275. I returned the Stylo 4 and paid the $50 restocking fee. Everything was restored on my old cell phone. So here I am out of $50 and stuck with my old cell, back to square one and minus $50. How disappointing that a price listed to the public was not honored. I am requesting that T-Mobile sell the LG Q7+ to me at the posted price, $275. Thank you for your attention to this matter.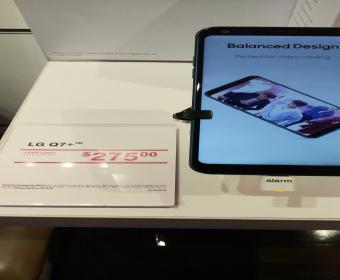 To Whom It May Concern
I am writing about an issue that I have been having with Tmobile for about a yeat now. I have been with Tmobile for over 8 years. I lastly had the Tmobile to go plan due to issues with my account but I wanted to contine my services with Tmobile. I had the Tmobile to go plan for over a year and I was fine with it.
My problem started when I wanted to add my son to the acct and was told that I would need to have a regular account and my number would have to change to have the benefits of that plan. I was then told that my son would also needt o change his number ( he's had the same number for 7 years). I thought that was the only way to do it, so we did it.
We were then told that it would be better due to lower rates since I was adding a line to the account. I was told that we could pick a phone for his line for free and that I would be responsible for the taxes only and would have to pay that upfront. We were told that he could pick 3 accessories from the shelf for free. He then told the cashier how to ring the items up and she looked confused. I should have known something then but there was no additional fee until I received my bill.
I questioned him on how this would work with the warrenty that I have on my phone due to having a different number and totally new account and he stated that it would be the same. I left the store thinking everything would be ok. I warrenty that I mentioned was going to cost me 150/250 to have my phone replaced so I was waiting until I had the extra money. Once I was able to process the warernty claim I was told that the warrenty was no longer valid due to the change. I told them what happened and a case was opened but it would take awhile and I was without a phone. I went to the retail store and told the mgr (same guy) what happened and he said that he would be ableto help. He adv of the phones that I could get and they were not what I wanted but I was without a phone so I went with the REVVL. I had issues with it and returned it within 2 weeks time. I went back to him and he told me that I had to call Customer Service and that if I have any issues to come back and see him " the mgr Victor". I was back at the store a few days later because I didnt want the time to die for the return. I was then told he was out due to his baby's bith. I called the call center again and at that point I was very upset. I then went to the President of the company and I talked to Abigail and was told that she was the Presidents assistant. She gave me her number and extention and said she would take care of everything. It seemed like everything was fine, she replaced the phone and had it mailed to me and I was able to mail in the other phone that I received from the store.
The next month I received my bill and the phone and accessories were on their for both phones. I called and was told it would be taken care of. That really meant that the charges were broken down and I was not supposed to notice. I called the next time and was told that the accessories were not free and are not charged upfront and billed over instalments. I advised her that that was not what we were told. We were told that they were free with the purchase of the phone. I also told her that I remember vividly because I told him that we didnt need it and I can ofer phone cases online for aound 10-15 dollars. HE then respnded that these items were free and guided my sone to the shelf and told what rows he could chosse from. I was told that it would still be on my bill but would be credited to my account.
The next month I received a letter from the collections agency. At this point Im super upset because I was told not worry about the old account so I didnt . I called the call center again and told basically by a mgr that they cant do anything. I then verified that there was no final bill sent to me and since I had no access to that account I would not know. I was then told that I would receive a 100.00 credit to my account for the misunderstanding. There was no misunderstanding but a mess up. I then returned to the store and I was told that he no longer worked there!
I try to reach Abigail at the number given( 877-290-6323 ext 3418068) and leave voice mailS... no call back. I never heard back from her or anyone else. Im not stuck with a collections notice for a bill that I didnt know existed on an account that I was told not to worry about due to the new account.
I continue to pay the bill so nothing else happens but I call to see what can be done. O speak to several mgrs and told that nothing can be done. I also find out that there changes made to my account that I didnt make. I was also told that I had to pay a hign deposit on a new phone due to the amount of installments on the accessories that I was told were free in the first place! Im so aggrevated at this point and dont know what to do!
Someone has to be held accountable. The manager has to have some accountability also. I have been working on my credit and now this happens and it was unneccessary. Im ready to end my business with Tmobile. I know we are only a couple verses the many but I honestly feel that someone has to make this right.
Kanyanette Jones

Fernando Rodelas
from Bonner Springs, KS
In 2013 I transferred my cellular accounts from AT&T to T Mobile because of a special that T Mobile was offering, 4 lines for $100.00 and they would pay $250.00 per line to port in your old Number, with that being said we did this and never received the $250.00 for the five lines, we paid AT&T because it was hindering our credit- then we also brought in out I phones and turned them in to T-Mobile to get Samsung's back- on the first bill the bill should have been $100.00 plus an addition line connection fees were advertised free. the first bill was $581.00! could not get anyone at T-Mobile to help us with this- either out of the country rude customer service reps- etc.. so we went to the store and complained they sent us to t mobile cust serv, we ended up cancelling, no contract with T Mobile but with AT&T we did have a contract- we had to pay AT&T over $1700 dollars in cancellation fees- T Mobile sent our account to Convergent who is charging us $1900 dollars and are willing to settle for $600.00 absolutely not! you owe us. I need for the collection to be taken off of the credit bureau and cancelled with convergent- I called T mobile and spoke to a supervisor who disconnected my call! T mobile does not have record of the bills and neither does Convergent- It is illegal to charge a person and send them to collections without valid and accurate info. I am sending this complaint to BBB as well and some attorneys on the web that are suing TMobile- all I want is to receive an email or letter with confirmation that this has been take care of and deleted out of my credit file. Please call me at 913-337-5319 Thank You Fernando Rodelas CC: CEO of T Mobile John Legere, President of T Mobile Mike Sievert. BBB.
for info on the account the last 4 of the social are 6044- Fernando Rodelas opened in 2013

I am writing to dispute the recent charges to my business account MSEA, LLC 964398211. My bank account was drafted a $511.50 payment that I am disputing and now I am unable to get my medicine nor food for the month of February. I am at a disadvantage in negotiating reimbursement as a vulnerable adult as I tried to speak with the customer care person. Help, the authorization was for the active account that had be closed prior to January 30, 2019

I get no phone signal at work. I complained about this for the last 2 years my work address 1700 Clairmont Rd Decatur GA 30033 and the VA Hospital 1670 Clairmont Rd. My message and miss called don't show up for 24-48 hrs. I also signed up for the veteran discount at a kiosk and it was never applied my phone number 770-685-0960

Cort Corino
from Hinsdale, IL
I am trying to switch to Verizon Wireless to get as far away from T-Mobile as possible. However, when Verizon went to activate my phone with their SIM card, my phone locked and now T-Mobile is saying they cannot unlock it until the final bill is paid. Well, the final bill isn't even generated and won't be for another 3 weeks! Absolutely unacceptable. I paid both my iphone 8's off over 4 months ago, which means T-Mobile does not own them, which in turn means they should not be locked. I find it reprehensible that they continued to lock my phone after I had paid off the phones and I seriously think this should or may be illegal.
I find it unacceptable that there is no faster to solution to unlocking the phone than the 24 hour request period. Every time the request is sent, I wait another 24 hours just to be told that my phones cannot be unlocked. There should be a direct number to the unlocking department (whoever they are) for emergency unlocking situations. This is a business phone and this whole situation should never have happened.
T-Mobile is by far the worst cell phone provider in this country and should be ashamed for the way they treat customers.

After speaking to someone on the phone at T-Mobile in August 2017, they took my $10 and sent me a SIM starter kit so I could install it into my existing phone before signing up for a plan. Today is 2-1-2019. The SIM card has an expiration date of 6-28-2019... BUT.... what T-Mobile won't tell you is that you have 60 days to install it before it goes *poof*... never mind that the card hasn't expired yet. After being shuffled between 4 reps in India and then finally to a US rep and her floor manager, I ended up with absolutely no attempts on their part to make this right by me. They would speak over me, answering any question I had with the same reply that the card had expired and they were happy to send me a new card for $25. Over and over! I'm not sure where they were trained to think that rudeness would be a sure-fire way to turn me into a happy customer. I didn't even get an offer of a $10 refund or $10 credit toward their SIM card that now sells for $25. I can only see that this is a bait'n'hook scam or consumer fraud. Hey, I wouldn't be so upset if someone had told me I had 60 days or if there had been something in the envelope or within the starter kit packet explaining that, but their failure to inform me doesn't justify ripping me off. My final contact was in sales and then her floor manager, Zachs. Both were very condescending and didn't seem to care that I was out $10 and got nothing but aggravation for it. What has happened to customer service? I've got to say that Verizon still seems to know what it is, and I will bring my additional business to them now, and T-Mobile will never, ever be a consideration again. I've never been treated so poorly to inspire me to post a complaint to protect other consumers before, but they earned this one. Good luck if you choose to do business with them. I suggest going to a store where you can get the name of the person taking your money, and have them put everything in writing. Note: After reading others' complaints against T-Mobile, I feel very fortunate that they made me angry enough to choose to not do business with them... all for only $10!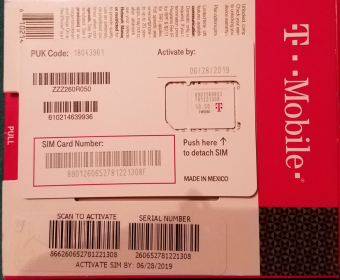 I am very unhappy. I have been dealing with this issue for over a year. I have called and spent countless hours on the phone and have gotten no results after countless times of being told I would.
I purchased a Galaxy Note 8 with the buy one get one free promotion and they did not have the second one in the store so they told me it would be mailed out to me.
I never received it so about 6-7 months later I began calling and trying to get this resolved.After specking with 10-15 different supervisors and being told that this would be shipped out on more then one occasion this has turned into a nightmare. Now I am being told that I am not eligible for the promised phone. I am paying about 450 a month and been with T mobile for about 8 years.on phone services and am to the point where I am thinking of leaving T-Mobile to go with Verizon.
This has been the worst I have dealt with.
I need this taken care of asap.

SMS Not Sending. After over 10 years with T-Mobile it may be time to switch carriers. After 10+ hours on the phone with tech support via phone calls and chatting nobody is still receiving my text messages even though they say sent. After hours, tech support said it was my phone after assuring them it was not (because I put family members SIM card in and texting worked fine) despite this logic they insisted I get a new phone to resolve the issue. Against all logic I bought a new $600 phone as predicted this did not solve the problem and they offered a whooping $50 credit for my new phone. The very nice rep at the store tried for over an hour to resolve issue with Tech Support with no success. The most frustrating part is that I am on my 3rd trouble ticket number. Once the trouble ticket gets escalated above regular tech support someone closes it out without confirming with me that it has been resolved. I am now on my 3rd trouble ticket #22254690. The very nice reps keep promising me that it will be resolved and not to worry. Very difficult running my business with people not receiving my text messages.

T-Mobile is stated to the best cellular service; however, my financial experiences have been the worst. First of all, when I switched from Sprint to T-Mobile, T-Mobile never paid my final bill. The final bill of $1693.00 is now on my credit report. I have gone to the store at Northgate Mall located in Durham, North Carolina and inquired about this. They have instructed to submit my final bill, which was done more than twice. I currently still have that line with T-Mobile, and just overall am so done with the customer service of T-Mobile.
Second complaint is, I had ordered another line and cell phone with T-Mobile. That cell phone was returned within the time frame, and the line was ever used. However, T-Mobile was drafting my account each month for the monthly payment. I had gone into a store, which called in to close the account and started the process of a refund. I was told on December 1, 2018 that I would receive a refund of $210.00. As of today, that refund has not been received. I called back in January 19, 2019, the operator processed another request for refund. On today, I am told that the refund has been denied. Please tell me why. I received confirmation that the cellphone was returned. There was absolutely no usage on the cell phone line.
T-Mobile has become a thorn and have very poor customer service satisfaction. Every time, I have a problem with T- Mobile y problems are never solved. T-Mobile has caused a problem on personal credit report as well as over the past few months of overcharging me.
Upon switching cellular services, T-Mobile was supposed to mail me a credit card to pay Sprint. That card was never received. I was told by a phone operator, that the card would be send electronically, and it was never received.
T-Mobile customer service continues to lie and break promises. I no longer go to the store at Northgate Mall in Durham, NC. They have clearly allowed my credit report to be ruined after promising better rates than Sprint. However, if I'd known my credit would become screwed up, I would have stayed with Sprint.
Then I come to T-Mobile, and discover that you are will taking money from me. I am so regretful for coming to T-Mobile. However, I have gotten better and pleasant service from the T-Mobile store on Glenn School Road in Durham, NC, I am just unhappy with the poor customer service satisfaction I have been receiving towards my problems.

Stacy Melby
from Lakewood, NJ
i bought a phone back in march in 2012 used in till feb25.2012 then my phone didnt work tried to fix the prombles but coundnt so tmoble told me to go to target to get the phone replaced so i did and they coundnt fix it so they gave my a newer phone and that broke. i was charfed with two phones that never work and i was carged with two broken phones and chargers 732688-4827 and 732766-7976.344.00 charde with two cancellations fees 200. 200. each .totle 798.00 totlled charges. thank u stacy melby

Brought 2 phones in October of 2018 from 218 commerce circle in Bristol pa with a free tablet I was asked did I want to insure phones and I said yes but didn't want to insure tablet. I was having issues with phone so I took it back to the store on 1/26/2019 that I brought it from 218 commerce circle in Bristol pa and I was treated in a unprofessional manner, I was told that I didn't have insurance and I told them that was in correct. Store manager Alexis put me thru to customer service and they in turn sent me back to Alexis who refuse to give me any other options or help me. Words were exchanged and Alexis walked off and told me to fuck off. I am furious because I spent over 1000 dollars in phones and the employee did not put insurance on my phones. I would like to be compensated in some way and an apology for the way I was treated. I work for Fedex express and I would fire any of my employees if they treated a customer the way I was treated. I will not stop until I am heard and something is done about that store. I just wanted my phone fix not trying to be fraudulent in anyway because of his mistake I am now without a phone and 800 dollars very angry customer....

Virgil Phillips
from Ormond Beach, FL
I want an e-mail address to send a transcript to, for you to see. I was told I could get a plan at a local T-Mobile store only to put forth, time, effort, gas, etc. and find out I couldn't. Also some other issues I would like to discuss. Also I went to a store about getting information on a plan and to buy an $80 phone, only to have the clerk insist I get the $300 phone, which I re-iterated numerous times I did not want or need that phone. Only to have him tell me they would finance it (seriously, if you need to finance $300, a phone SHOULD NOT be your next purchase). Then he asked (it was a Thurs) if I was to decide to buy it (the $300 phone) would I mind waiting until Monday, because then his training period would be over and he would get commission.
Thank you
Virgil
386-569-8912

ALI ERKAN BUYUKSOY
from New York, NY
we been having this ongoing problem with us paying and the money has not been applied to the right account, the problem has been going on since 2015, its been 5 years and still we back to the same place, always the same exact problem we pay and the money doesn't get applied to the account, the check has our account # written on it .

Antoine Johnson
from Seattle, WA
I really don't like to be lied to. Your employees including manager at the Lakewood WA 98499 location straight lied to my face. I been using your services thru metropcs and was going to switch over to the mobile but your employees told a bold face lie to my face. Not knowing that I have an old friend who worked for you. Integrity is big on customer service. I'm looking to move my services. I'm very disappointed about my experience at your store!

Inez Castillo
from Grand Prairie, TX
I want to first apologize, for having such bad payments. But on 12/27/18 I called and spoke to a representative name Crystal in Oklahoma and I do believe call was recorded. Well that time the services were suspended, what told to me was that 478.55 needed to be paid and I think I was connected to Kelly at the Financial Dept. don't remember if it was crystal or Kelly but I was told I had 3 months which would be March 10 to pay this amount and the rest of balance would be connected to be payed with restored services and that nothing more would be added to balance because phones were not working. I called on 1/16/19 to make a payment and was told that 571.76 needed to be paid for restored services. I called again and spoke to Priscilla on 1/20 and was told the same thing, I asked for a email and she said that only had a mailing address. I am very disappointed with the way I have been treated. All I ask is for someone to investigate this matter and let me know. Thank You.

Kim DeMuth
from Davenport, IA
I purchased a new phone on 12/3/18 and spoke with Ebony. The phone was mailed to me because there is No T-Mobile Store here in Dubuque, IA. You had a new Promotion going on and I was not told about it.
I called on 12/13/18 and spoke with Jasper to get help setting up my New phone. I asked him about the Promotion. I then added a New line to my account. I did everything for the Promotion in order to get the 50 inch Samsung TV. Jasper let me do everything over the phone rather than driving an hour an a half to Davenport since we do not have a store here were I live. He then told me I should receive a Email in three days.
I called on 12/26/18 and spoke with Josh the supervisor. I was calling about my bill because it was higher than what I was told by Ebony. He was questioning me and stated the 4 reps that I talked to before said I was not eligible and said I had to go to a store. He kept repeating this. The 4 reps that you spoke with before told you that you were not eligible. Why did you even call. I told him to please be quiet. I called because I needed help setting my New phone up that I just bought. I also purchased a new line that was added to my account. I told him to pull the call between Josh and I so he can hear what was said.
I can not believe how this supervisor made me feel and treated me with no respect. I was so upset and hurt. He acted like I could not call T-Mobile, but I am a member. I felt like dirt when I got off the phone with him. I did everything for this promotion except go to a store, but we do not have a store her in Dubuque, IA. If Jasper told me that I had to go to the store, then I would have. He was nice and thought he was helping out. I never did get a Email.
I tried to make this short. I have more notes. I thought Customers meant something? I was with IWireless for 12 years and they said to try you. I have been with you for 6 months.

Diana Perez
from Chicago, IL
I have been a customer for a long time. I bought the cheapest phone you had. the man who took care of me said I'm going to give you a case and shield protector. I said thank you I have my receipt. on that day I paid off 2 phones I was paying on. I have that receipt. there were no charges for the case and shield and chip. then when I get my bill they are on there. I called at least 20 times I went to the store the manager said she would take care of it. I called and they said my bill would be 83. 87 a month that the charges were taken. off did not happen. now I get a call the store will credit me 30 and team mobile 50. but my bill will stay the same. no I have been paying for items I did not ask for. I want them removed and I want my bill back to 83.00 dollars or I will present everything to my attorney and sue you for all the calls aggravation and making my blood pressure go up. Some one needs to take this seriously and go threw all the notes if your representatives do their job right I will not pay the bill till it is correct or I will let it go to collections and sue you.

Demeitri Celestain
from Little Rock, AR
I've made three or more attempts to get my auto pay charges changed which are associated with a two-line account, which I no longer have...different customer representatives give different resolutions, but yet the auto pay has not changed...I need someone to look into this matter and make the necessary changes to my account...

james
from Temple Hills, MD
I signed up on October 20, 2018 in Suitland, MD. Then rec'd. a bill for $123 due on 11/13/2018. That's when I discovered that an I Phone that I had not purchased had been added to the account. The I Phone was purchased in Atlantic City, NJ 30 mins before the T-Mobile employee put my Motorola in my hand! T-Mobile adjusted my bill and (claimed) the matter had been referred to its fraud unit. The bill due in Dec. 2018 also was incorrect and still had the I Phone in the bill. They once again adjusted my bill and assured me the matter would be addressed. Then my bill due 1/3/2019 still charged me for an I Phone that I didn't and couldn't have purchased. This time they didn't adjust my bill. They made me pay for something I didn't and couldn't have purchased. This company is the WORST. There's a crook in their employ and they seem apathetic or impotent about doing something about it.

Thank you for the person who HELPED ME @ the American Canyon Store in California....I had a great customer experience I purchase my phone...He took the time and went out his way to reassure me...my phone had be damaged he was smart and confident in knowing his job...I loved his positive support
Thank YOu
Marcy Adams
415-972-9850 t-mobile for life

Eva
from Philadelphia, PA
I went into the TMobile store located in Broomall PA on 12/26/18, to complete a buyers remorse. The phone was shopped to the store so it was never in my possession. After repeating myself to the associate she finally got the phone out of the back, I handed her my return label issued by tmobile she didn't know what to do with it. I explained repeatedly and she took the label and placed losely on the box and placed it under the counter. I did not feel good about this so I went outside and called 611. I explained the situation and was advised that they send back products daily if not every other. The phone rep reassured me that she documented my account and to call back in about a week. I called today 1/7/19 because I still never received confirmation about the phone or my refund. The rep today tracked and found that it wasn't sent out until 1/2/19. That is a week after I returned it and completely unacceptable as it will be another week before I am refunded my money. This is extremely poor customer service, your own employees do not follow your protocol and as a result the customer has to suffer.

JoDY Fritzke
from Forest Lake, MN
I WOULD RATE IT 0... I have been trying for hours to get T-Mobile to credit my account and give me mins.
I sat for 2 hours explaining the problem to MANY service reps. After being on hold for 1 hour and 25mins i finally got one that was going to help and POOF i had to go back to the start,
This is what is going on...I paid 30.00 to my account for mins On 12/9/18. The total was 33.95 ... They then took out 43.95 I called again long wait times, But they said they would refund the 10.00. I received the refund of 10.99
My Bank account shows the payment coming out 120/18 ORUS TR:610197 RF-200396531T 43.95 , >>>>>>>>>I SET IT UP FOR 30.00
My bank account shows. 12/13/18 OURS TR:-409131 RF20002858767T 10.99>>>>>>>>RETUNED.
I have not received the minutes for the 30.00 you still have. Your customer service is basically the run around. Most of them can't speak english very well and they just keep passing me off to another one then I get hung up while waiting AGAIN.
I guess if I don't hear back from this email I will just go to Our States Attorney General becasue if you are doing it to one you are doing it to many.
My email is Thefritzkes@aol.com MY LAND LINE IS 651-272-5142.. I HAVE TO SAY I HAVE BEEN A CUSTOMER FOR AOUND A DECADE OR MORE AND I AM STUNNED BY YOUR CUSTOMER SERVICE and have never had this problem before.
My cell phone # account # is 651-431-8432
Jody Fritzke
Have feedback for T-Mobile?
Thanks for your feedback!
Sorry. Please try again later!