Wyndham Hotels
Wyndham Hotels Complaints Continued... (Page 5)
935+ reviews added so far. Upset? Call Wyndham Hotels corporate: 1-800-466-1589
brian knott
from Tampa, FL
Hotel, Hawthorn Suites by Wyndham Sacramento, at 321 Bercut Drive, Sacramento, CA, United States. I arrived at the location and their internet was down and waited 1 hour to be checked into my room. This is really exhausting after working all day. I couldn't believe it took this long! After I made it into the room I noticed the toilet wouldn't flush anything. I called the front desk and asked them to send maintenance. Instead of sending maintenance they sent a cleaning person that knocked on our door. Once she answered she gave the plunger and ran away. We called behind her asking her to wait and that we didn't need a plunger we actually just needed a maintenance man who had a snake to fix the toilet. I called the front desk several times asking for help, but they were busy and couldn't answer my phone call. Four hours later I was finally able to get in contact with them and they sent a maintenance man. He fixed the problem with a snake and left. He left a mess of toilet water all over the bathroom. I called and asked them to clean it up, but they never came. One day later I woke up to the sink overflowing on to the carpet at 5 am with the sewage water. I called the front desk and they said they don't have a maintenance person available and that there is nothing they will be able to do. Several hours later there was still not a maintenance man and we checked out of the hotel and did not book again because the room smelled terrible after the sewage ran over the carpet for hours.
Jim and Carrie Klempel
from Bismarck, ND
I made our reservation 4 months early. On the night we were to arrive, when we were 30 miles out of Sidney, MT at 10:05 pm Brad the General Manager called us to tell us they did not have a room for us because they overbooked the reservations. Long story short I asked why we were not called sooner and he basically said this was common practice and that Sidney was a growing town since the oil boom and he wanted us to just understand that this happened all the time. Now my husband was born and raised in Sidney, MT and we know this is not common practice and does not happen all the time! I am also disabled with a brain injury and Brad just talked in circles to me justifying why our room that we reserved 4 months earlier was given to someone else and just expected me to understand! This was garbage explanation!! He called us back 3 times and finally he called back and said we would get our original reservation of a king size room and he did give us 1 free night but that does not excuse how we and others at the hotel were treated. Once we got to the hotel. Our bathtub drain was plugged, we had only 1 bath towel and despite asking several times could not get another one. Our room was never serviced and we stayed 2 nights. We learned a swim team whose school reserved rooms for the team a year ago also had their rooms given away and told the same things as us. Another lady my husband spoke to went to her room only to find other people's belongings in her family's room. When we finally did get to check into our room, the poor girl at the front desk said the computer showed our room at 11:00 pm had not been cleaned yet. I suggested she check it before we went up and it was clean (tub was plugged though and hair on the floor)! It also came to our attention simply because my husband is from Sidney and we have family here, that Brad the General Manager has a reputation of treating employees poorly and doesn't like if they have 2 jobs even if it doesn't interfere with their job here. Apparently he ran a very good employee off. We have been down to the front desk and nobody there to service people. If you would like to speak with us we can be reached at
406-425-8119 I would Love for someone to call. Hotel wise this was very poor despite getting one free night for the reservation hassle! Our tub is still dirty from being plugged 7 hours later and we still only have 1 bath towel!. We will NEVER stay here again until management changes!!!
Carrie Klempel
Esther Scott
from Fairfax, SC
After my first night of a 3 night stay they arrived at 9am to do the housekeeping (I have a dog with me so they have to come everyday by their rules and my dog cannot be in the room), I was still asleep. I later spoke to the front desk to try to arrange a time frame in which they could come that would be convenient for both of us and they would not work with me AT ALL. Check out isn't untill 1100 and I'm staying 3 nights, so why am I being disturbed at 9am?
Daun Fornoff
from Bedminster, NJ
We are on a family vacation and booked 5 rooms at your Super 8 in Hays Kansas. We were late getting in after a long drive, front desk staff was very cranky. After checking in and getting to our room at around 11 PM, the guests in the room above us arrived and proceeded to party all night. After several calls to the front desk they were finally removed at 4 am. Needless to say we got no sleep. We fully expect our mo ry to be refunded for the lack of customer service and no sleep at your hotel.
I reserved a room from August 2-5 2019 at Hawthorne Suites in Wichita on 411 South Webb Rd. from booking.com. I checked in around 4:30pm on Aug 2. I smelled funny smell but left to run about the city. I returned and got settled to lay down around 9:30. I pulled sheets back and smelled a horrible urine smell. It was all over mattress and box spring like someone stood next to bed and urinated on it. The bed and box spring were dry so maintenance just put fresh sheets over the urine. I called front desk and they changed out mattress and box spring. I feel that I deserve a compensation as I drove 13hrs from Louisiana to visit here and made these reservations almost 2 months in advance. It is now 10:45pm on my first night. Front desk worker Hassan said Erika Villagomez is the manager who did not show up or talk to me about the issue.
James N. Larsen
from Lutsen, MN
Dear Sirs/Ms:
We rented a Dbl queen bed room at Americinn West in Appleton, WI on July 25 & 26 departing 7/27/19. We were assigned Rm # 300.
The room had been renovated w new carpet, paint, beds etc. However neither bed had a nightstand or a light to allow us to read.
The bathroom had a hook attachment on the door without a hook. The entry door had a broken security latch. The light blocking
opaque shade was out of its track and jammed at a cocked angle. There was no TV guide or local information guide. These deficiencies
might have been understandable if we paid for a low price hotel room. The reality was that we paid the room charge of
$488.98 + tax for a room that was sub-standard. The final discouragement was when we returned to our room after a long day
we found that our beds were not made. Even Motel 6 makes your bed. I informed the night manager of the room short-comings and she acted surprised but seemed unaware that this was not customer friendly and seemed unconcerned until I told her that she should write these things down for corrective action by maintenance. I grew up in the hospitality business and frankly expected a better experience by a Wyndham affiliate hotel. I did not write a negative online review but am requesting a credit for future use at one of your affiliated hotels. Thank you for your response
to this concern. The hotel I.D. is 53615.
James N. Larsen
P.O. Box 1500
Grand Marais, MN 55604
Rebecca Thorn
from Seattle, WA
Good afternoon,
On June 26, 2019, I had a reservation for your Baymont Inn and Suites in Yreka, Ca. I arrived into town at 2:50 pm and went to the hotel. I walked in and was not even greeted by the 2 women working the counter. No one else was at the counter. They finally looked up, no smile, and I told them I had a reservation for that night. They told me I woIuld need to COME BACK at 3 pm....in 10 minutes. Thats what I said, ...".in 10 minutes?" they said yes, there were no rooms ready.
Now, I know check in time was 3 pm and that is your policy. I can appreciate and understand that.However, I was astounded that they had not prepared for my arrival, I had a reservation. And in 10 minutes? Really? I was on a 14 day road trip, staying at 7 hotels, made reservations along the way, I NEVER once was even told to wait when I arrived early. Every single hotel accommodated me, hours earlier than the check in time.
I was expecting much better service from a Wyndham hotel .
I find it absolutely ridiculous they told me to come back in 10 minutes and that no room was ready. I am a disable person, I was tired and sore from 6 hours of driving. At that point , needed to lay down. I didn't even want to stay there from the sheer rudeness of the women , who made NO effort to be courteous or accommodating. Even if they had offered me coffee, sit down and relax while they got a room ready would have been nice.
I went across the street and stayed at another hotel who got me in right away and were VERY pleasant. I, unfortunately, was still charged the room at your hotel. I just thought I would let you know that the service there was unlike I have ever experienced at any hotel.
Sincerely, Rebecca Thorn (253) 820-3716 ( i am pasting a copy of my bank charge as I am having trouble attaching )
Transaction details
Post date
06/26/2019
Description
Baymont Inn And Suites Yreka Ca
Amount
$110.88 Charge
Transaction date
06/25/2019
Itinerary info
FOR 01 NIGHTS
FOLIO: 22872667
Reference number
24431069176036947345936
Karena Martinez
from Humble, TX
Very rude customer service when I called the customer service center with a young lady names Jenna. Also when I checked in the first night I was taking my toddler son a shower and the tub was clogged , not only was this disgusting the back up water had a huge hair ball floating, I had to take my son out with a bath towel and wait for my husband to fix the problem , the tub was clogged with a bunch of hairs that clogged the water from going down the drain. I Called the front desk to be told that they would let house keeping know and said that they were new to the team, unacceptable... Didnt bother to accommodate with a different room or send someone to come fix the problem my husband had to fix the issue with a pen and fish it out with toilet paper. I have attached pictures and would like to receive a call back asap. The restroom also had black mold around the tub like it wasn't being cleaned , u can see in the pictures also.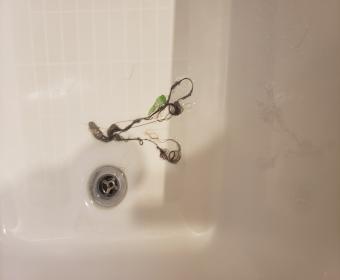 Cliff Lillywhite
from Herriman, UT
We checked in to the Wyndham Ramada in Cedar city Utah the evening of July 2. Attended a play and returned. Turn the bed down and it was horrible: black hair, something red on the sheet, black stir stick, another piece of black plastic. Someone intentionally covered this up. The room stunk because it had leftover food in the refrigerator. The door to the bathroom had a crude cut out so it could pass the toilet to open. The only towels were two bath towels, but no hand towels or washcloths. I've traveled for 35 years and this is by far the most disgusting I've seen. I left my phone number for the manager to call, but a week later he still has not called and I've heard nothing from them. It was very difficult to find another hotel room that late that night.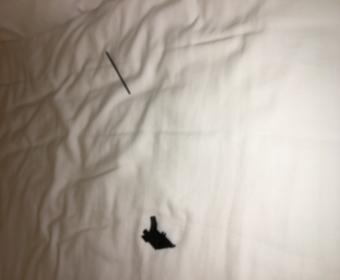 CAROL THOMAS
from Sandpoint, ID
in MARCH 2019 I MADE ARRANGEMENT WTH DAYS INN PONDERAY IDAHO, MANAGER SONIA, FOR A SPECIAL RATE FOR 20 ROOMS FOR A SANDPOINT BRIDGE SECTIONAL POSSIBLE 200 T0 300 HUNDRED PARTICIPANTS, SHE QUOTED ME $55.00 PER NIGHT PLUS TAX WITH BREAKFAST,NO DEADLINE WAS MENTIONED. NOW SHE WILL NOT HONOR HER COMMITMENT SAYING HER DEADLINE PAST. THE EVENT IS SEPT 12 THRU 15 2019 PEOPLE COME FROM CANADA, OREGON WASHINGTON MONTANA AND THE STATE OF IDAHO THE FLYER HAS BEEN SENT TO OVER 40 CLUBS WITH THE QUOTED PRICE OF $55. WITCH SHE REFUSES TO HONOR. THIS IS VERY POOR BUSINESS ON HER PART. THIS WILL NE A YEARLY EVENT AND DAYS INN WILL NOT BE RECOMMEND AGAIN, CARO THOMAS HOSPITALITY CHAIR FOR SANDPOINT BRIDGE SECTIONAL
Mrs. Rhoshina Webb-Broca
from Laurel, MD
Poor customers service and unnecessary room cancellation. Official Letter of Complaint sent to FDM S. Deen and Manager J. Macedo of the Newark, NJ TRYP. Because my letter has NOT been responded to nor can be up-loaded for your review and action, I have no alternative other than to send it to your Corporate Office CEO, Stephen P. Holmes at Wyndham Worldwide.
Thank you.
Judith Murray
from West Bloomfield, MI
I stayed @ Days Inn in Ashland Ky on Sunday 6/28/19. I now have BED BUG BITES! I AM FURIOUS!! I have never had bed bug bites before and never want it again!! It looks horrible and I am up all night itching! I am calling the Board of Health also!!
CAROL THOMAS
from Sandpoint, ID
MARCH 2019 MADE ARRANGEMENT WITH DAYS INN, PONDERAY, IDAHO FOR 20 ROOMS AT A REDUCED RATE OF $55 + TAX FOR AN EVENT IN SEPT, 12, THRU 15, 2019 FOR A BRIDGE SECTIONAL AT THE EVENT CENTER. SON THE MANAGER WILL NOT HONOR HER COMMITMENT. THERE WAS NO DEADLINE MADE BECAUSE THE PLAYERS WERE TO MAKE THEIR OWN RESERVATIONS , SHE ALSO DENIED A RESERVATION I MADE FOR THE DIRECTOR OF THE EVENT THIS EVENT BRINGS PLAYERS FOR OREGON, WA, MONTANA , CANADA AND ALL OF IDAHO, NOW WE HAVE TO AMEND THE FLYERS TO SAY DAYS INN WILL NOT HONOR THEIR PUBLISHED PRICE WHICH WAS SENT TO ABOUT 40 BRIDGE CLUBS. THIS IS NOT GOOD BUSINESS FOR YOUR HOTEL CHAIN CAROL THOMAS, CHAIRMAN HOSPITALITY, FOR THE SANDPOINT BRIDGE SECTIONAL
Booked 2room for 2 nights 1 year in advance for a family trip to the air show. On the night we showed up, they had given our room away to someone else EVEN THOUGH WE HAD A CONFIRMATION NUMBER! Booking agent called but they still wouldn't give us the confirmed rooms. Since we were stranded, and our vacation ruined, we drove back to Chicago in the middle of the night. Wyndham did nothing. They think returning my money was good enough. Stay at the Marriott or Hilton. Better customer service
Carol A. Walker
from Silver Spring, MD
I would like to report an employee at the Wyndham Resorts at the National Harbour in Oxon Hill Maryland. On Monday, July 29, 2019. I did a tour with this property, my sales person name was Justin (didn't get his last name). While going through all of the paperwork which took about 31/2 hours, partly because I was very undecided. After several hours I decided to purchase, but letting Justin know that I had an appointment at 4:30 that I could not miss, it was now around 3:45pm. Around 4:00pm I ask the lady at the front desk to get Justin for me because I needed to leave. At this time Justin was in the "main office" speaking with the Vice President (that's how he was introduced to me) and he had my personal credit card in his possession. Several times I asked Justin to please bring me my credit card, I needed to leave and would have to pick this up at a later time. Five minutes went by and Justin came out, still without my credit card, asking me if I could give him just 5 more minutes which I indicated I just did not have I needed to get the this appointment. He went back to the "main office" and came back with the Vice President, still without my credit card at which time the vice president began to ask me to give them a few more minutes which I again, stated I just didn't have, and I asked the VP also to please retrieve my credit card so I could leave to make my appointment at which time, he continued to ask me to give them just a few more minutes.
I became very angry, my voice got loud and I began to scream at the both of them still requesting my credit card, now its 4:15pm and I still do not have my card. I told the VP if he gave me my card I would be back the next day,he then asked Justin to go get my card and I then left. Which I barely made it to my appointment on time. Justin called me the next day to apologize, when I told him I decided not to continue with the purchase, and explained to him that my experience with the day before was just not professional, he then said to me "I wasted his time and no one dragged me in there to see the tour", I told him I would be contacting corporate "he told me do what have need to do!"
This was a very unprofessional experience and I would not recommend Wyndham at the National Harbour locate to anyone. This is very sad because Wyndham has beautiful resorts and I was recommended by a friend and I told her not to recommend anyone else to that location.
Lisa Jameson
from Cleveland, OH
I arrived on the 29th of July, 2019 to your property located in Oklahoma City NW 39th Expressway. We booked into room 532. The curtains was held by a black hair clip. The bathroom was dirty and the tub looked terrible. The bathtub looked like the paint was peeling off and dirty. I requested to be moved to another room. I was told I had to wait until the next day. I was moved to room 438. I have never in my life had to stay in a roach infested place
The room smells like mildew, the carpet is old. The bathroom was even worst. The shower curtain looked as if it has never been changed. No water pressure to flush toilet. The refrigerator was dirty and had roaches inside. There where no working lamps inside the hotel room. I went to the office and made a complaint and nothing was taken care of. I woke up in the middle of the night to find a roach in the bed with me. Roaches crawling on the ceiling, walls and the carpet. I left on the 31st to go take of some errands. I thought when I arrived back that this nasty room that the room would have been at least cleaned. I had no clean sheets or towels. The trash can was still full
I had to go to the office and get towels and trash bags to take care this issue. I have pictures and videos of have disgusting this hotel rooms are. I went and made a complaint about the roach problem and nothing was down. I made a complaint about my room not been cleaned and nothing was done. I am going to take this issue father if nothing else is going to be taken care of. Now I'm sick from staying in your infested hotel. I have many more pics...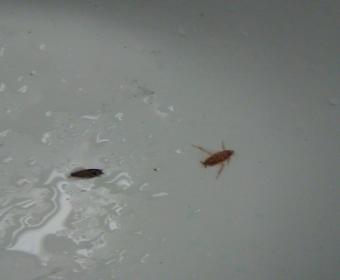 Steve Grebloskie
from Cherry Hill, NJ
My cousin and his bride to be have worked with the staff at the wyndham new oreleans French quarter the weekend of April 16-20. They were promised blocks of rooms for their guests and I cannot stress how ridiculous the process of booking rooms has been. The entire staff that answers the phone and handles bookings are an absolute embarrassment to your company. There is no coordination, zero confirmations being sent, and complete miss management of the bookings. You should seriously consider reviewing the staff you have on hand at this hotel. I could have 7-10 individuals respond to the same issues we are all facing. If u care you will look into this.
Karina Bicha
from Sacramento, CA
To CEO / Head Management / and others
I can't believe how I have been treated by your company. I made a reservation on YOUR website for a hotel room with 2 queen size beds, for Aug 1 -3 , at $404.78
I never received an email/confirmation so I called around 10 am on 7/30 to find out what the confirmation # was. I was told I did not have a reservation. I wasn't at home at the time, so when I got home I checked my credit card statement and it showed I was charged for the room. I called the front desk of the hotel and spoke with a lady named Ruby. She also told me I didn't have a reservation and couldn't find me anywhere in the system. Then she called me back and said she had found me and she had a reservation. Then she told me it was a king size bed in a suite. I reserved a regular room with 2 queen beds and do not want a king size bed in a suite. Then she told me I wasn't charged correctly. There was nothing she could do but Mike the manager would cancel my reservation.
Since I needed a room by 8/1 and today is already 7/30 the prices are now higher.
I made a new reservation at a different hotel and now have to pay $519.18 (which is $114.40 more). I called back to talk with Ruby and make sure my reservation was cancelled. I was told Ruby was gone for the day and the person who answered the phone was not able to help me. She transferred me to someone else. That person (who was in Indiana) told me she would sent my request for cancellation and reimbursement to the General Manager, Mike, at the San Mateo hotel. She couldn't help me with that either. I can not believe what horrible customer service your hotel has and how no one can help me. I will never stay at any of your hotels. I expect my hotel room to be cancelled,(since you couldn't find it in the beginning)and I expect my charges to be reversed. I also think that because of the incompetence of your website/employees/ etc you should reimburse me the difference I had to pay for all your errors. ($114.40) This has been the most ridiculous screw up ever. Note that I got an email today reminding me of my reservation, which was suppose to be cancelled. I called the front desk and talked with Julie and she put me on hold for over 6 mins. Then she was having problems finding me in the system, and said she had to put me hold to help two people who just walked in. Well since I called before them, she should finish helping me and then help them. Not put me on hold for another 10 mins while she helps them.
What a mess. Worse experience ever.
Sincerely
Karina Bicha
mamabicha95@gmail.com
916-717-1557
7932 Carmencita Ave
Sacramento, Ca 95829
I-Fang Ho
from Ossining, NY
The following statement should be able to explain my concern as a new owner.
Purchase date: June 14 2019 location: Grand desert Las Vegas
The reason for purchase:
As business owners, we travel frequently but not necessary at the locations of Wydham owned hotels or resorts. However, we were told by agents including manager on the site after they checking those info for us that we can book hotels which are available in hotels.com ( I'm gold member ) by using our points as well as airline or cruises even though it might not be the best usage of our points. We specific told agents that the only reason will stop me to become an owner is the locations of resorts or owned hotels are not the locations I need for my travels. We were told that was not as issues because Wyndham can help us to book hotels which are available in hotels.com by using my points but we might have to call agent to do so instead of booking online. Today was the first time I try to use the service by calling the travel team for my coming business trip and I was told I can't use my points due to the hotel is not Wyndham owned. I spoke to few people on the phone and felt super disappointed the discripency between what we were told and what can we benefited from it. Also I found it very disturbed that I have to deal with this because I become an new owner. Please help me to clear with my rights as an new owner and if its not I was told when I purchased the time share I would like to rescind the contract. Be honest, I already told some of my friends about Wyndham and I'm regret I did that especially We made it very clear what we are looking for before we purchased it. As we all know who will have the time to look through all doc of the contract on the site and we trusted your agents by addressed our needs. I will still recommend my friends of your company because of other reasons but now when I felt we were cheated. Hopefully this statement will make you understand my frustration. After more than 2 weeks in dealing owner's care specialists, the most answer we got is " there is nothing I can do for you." if I was lucky enough to find someone to talk to.
I also provided the names of agent and the managers who sold the package to us to the owner's care service. but the people that we talked to 1 and half months ago seems to disappear from the surface of the earth. No one from sales department of Wyndham Grand Desert seems to exist to help me out.
I gave one star, only because there is no option for Zero star.
Sylvia Parrea
from Jersey City, NJ
Arrive to hotel on 7/26/19 The was not ready had to wait a half hour to go in to room from a long 13 hour drive. When I into the room it a bad smell. The blankets was dirty stains the bathroom had cracks in the shower walls and the tub have a big rust stain. The pool had rust covers at the bottom of the pool. The are supposed to be white not brown had no chlorine in the pool. The smell of marijuana every outside the hotel. I left the hotel because of the SMELLY room and halfway. This hotel was the worst I ever been in. Your hotel need a huge up grade ghetto and run down. Awful Awful Awful. Worse hotel ever can not be rated to Awful. And couldn't stay left the same day. Because I was amazed how much this hotel was run down.
TRENA REEVES
from Waterbury, CT
Stayed in Niagara Falls 7/24/19-7/7/27/19. Towel rack was digisting. I had to hang my washcloth on a hanger. Joshua, the front desk supervisor states he couldn't take anything off my stay because I paid
In full online. The look on his face was a look of disbelief and that he would have maintenance take care of it right away. I wasn't going to say anything about it, but after paying $547.19 for 3 nights, I thought something should have been taken off for the inconvenience. Please call me at 203-525-8917 and I will explain further. Confirmation number was 8110753100926.I would appreciate s response to my complaint.This is my third year staying at this hotel, and I never experienced anything like that. The address was 333 Rainbow Blvd, Niagara Falls, NY
Thank you.
Trena Reeves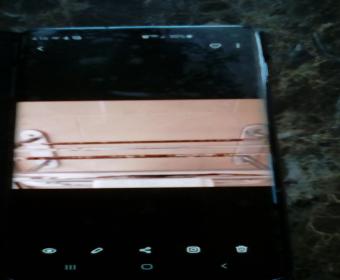 LaQuinta in Reno Nevada is a CESSPOOL OF FILTH AND EXCREMENT AND THE CITY KNOWS AND DOES NOT CARE. LaQuinta KNOW''S AND DOES NOT CARE. OUR DOG WAS POISONED DURING OUR STAY ON JULY 12, 2019. WE LEFT THE FOLLOWING MORNING WITH A DOG COVERED IN BLISTERS, RED RASHING AND BOILD FROM HEAD TO TWO, VOMITING ALL NIGHT AND ALL THE WAY HOME UNTIL WE GOT HER TO EMERGENCY WHERE THE VET TOLD US THAT SHE HAD BEEN EXPOSED TO TOXIC CHEMICALS. OUR VACATION WAS RUINED AND WE THOUGHT OUR DOG WAS GOING TO DIE. I CALLED LA QUINTA, I CALLED WYNDHAM CUSTOMER SERVICE AND NOBODY WILL DO ANYTHING ABOUT IT. I WROTE AND CALLED THE HEALTH DEPARTMENT IN RENO NV AND NOW I'M CONTACTING A LAWYER AND THE MEDIA BECAUSE YOU PEOPLE DON'T GIVE A CRAP. I TOOK PICTURES AND VIDEO'S OF THE FILTHY, FILTHY CONDITIONS, STAINED CARPET, STAINED CHAIRS, URINE ON THE FLOOR, DIRTY CLOTHES IN THE CLOSET, MOLD IN THE TILES, RIPPED & STAINED CURTAINS, DRIP STAINS ON THE TELEPHONE AND CRADLE, FILTHY DIRTY AIR CONDITIONING VENT, LAYERS UPON LAYERS OF DUST ON THE HEADBOARD OF BOTH BEDS, ABSOLUTELY DEPLORABLE CONDITIONS, DANGEROUS TO HUMANS AND PETS, CARPETS THAT HAVE NEVER BEEN STEAM CLEANED AND PARVO LIVES IN CARPETS FOR NONE MONTHS AND IS DEADLY TO DOGS AND WE THOUGHT OUR DOG WAS DYING. I AM SO ANGRY AT THE STATE OF NEVADA FOR NOT DOING THEIR JOB AND I AM ANGRY THAT THE OWNER OF THIS LA QUINTA FOR ALLOWING THE PUBLIC HEALTH TO BE PUT AT RISK. THIS HAS BEEN GOING ON FOR YEARS AND NOBODY IS DOING ANYTHING ABOUT IT. I AM CONTACTING THE MEDIA AND A LAWYER.
I was overcharged for my stay at the La Quinta at North Myrtle Beach. My refunded still has not been refunded on my card and because of this I was charged overdraft fees from my bank. Sean Douglas the general manager is not calling me back nor giving me updates on anything. Very poor customer service. I'm contacting corporate now.
I stayed at the Wyndham Garden Hotel in San Diego near Sea World. I paid $274 for the Saturday night stay on July 27, 2019. When I initially pulled into the property I felt like I was at a low income project. The pool was very small and full of people. It looked 1/3 the size of the pool that was shown on the website. Outside the hotel rooms were people I was not interested in staying among. They were very low class. It looked as if a number of them were drug addicts. I went to the front desk and complained. I initially canceled the room, but decided to keep the room so I would not have to look for another. I have stayed at a Wyndham before in Orange County, CA and was very impressed. The rooms were very old and smelled bad. This was worse than a Motel 6. The company should be ashamed that they would continue to rent rooms at this property. I went for breakfast the next morning and they ran out of the majority of the items. I was told by the server they ran out. Very disappointed.
Char Franklin
from Aurora, CO
Got double queen room booked online for July 19 20 and 21. Called back talked to Forrest and got second room with 1 queen then was charged twice, the second time more even though I was told I would get a discount for both. Then was charged 100 on the 23rd. Seriously!!! 3 separate charges totalling almost 500.
Someone needs to fix this, there os no reason for me to pay this much because my credit card was on file!!!
Ellen Anderson
from Spartanburg, SC
checked into a Super 8 Wyndam called Super 8 Beaux Bridge, 2008 Rees St, Beaux Bridge, LA 70517, tel 337-332-1114 on 6-29-19. we looked at the room and it was disgusting, dirty bathroom, stains on bedding, very old and damaged interior. we immediately went back to the registration desk to request a refund. on the way to get our refund, we talked to another guest in the parking lot who had found a hypodermic needle in his room bathroom and had gotten a refund and was leaving as well.
the place is a health hazard.
Lisa Huff
from Hilton Head Island, SC
Room had mold up the wall on the side of the bed .
My self and 3 children walked into the room and had a hard time breathing because of the mold.
we left the hotel to find some where else to stay. My chest was hurting for two days after I left this room.
My children had watery eyes for about two days after plus had a hard time breathing even with the inhalers they are taking on a daily bases
. I do have pictures of this room as of now I can't send them to this computer I can when I get to my home. this hotel is in Knoxville I-75,Knoxville Tn,
Consult# 4275525 I was told someone would call me on this as of today 07/30/19 i have not recived a call.
317-607-2785 my husbands cell Patrick Huff,
I look forward to talking to you to figure out how to get this resolved.
Patrick Huff
I'm staying at the Days inn in Lubbock Texas 6025 Avenue A
Lubbock, Texas
The date is July 30, 2019 time is 1:16pm.
This is completely ridiculous and outrageous here! It's already 1:16 and still no customer service for my room! On top of that the room has terrible water pressure and toilet hardly flushes. I don't even have a working telephone here. I have to go to front which I have twice now on status of getting room service. The service here is terrible and I truly hope I don't ever have to stay here again. As a guest I should not have to wait this long for some god damn room service!
We are at a Wyndham Travelodge in Strasburg, Virginia. "Breakfast " is included. Breakfast supplied is 3 sorts of sweet pastries and a couple of packets of oatmeal with tea and coffee. Nowhere dues this constitute a continental breakfast. No cereal, no toast, no waffles, no yoghurt. Pathetic. Also no way to make any high drinks in the room. ..no hot drink cups or tea/coffee. Not impressed
james craig ballard
from Oxnard, CA
We stayed at the Wyndham travelodge in Ontario Ca or attemted to on 7/29/19. After the cable went out and the power 20 minutes later we went down stairs to ask the manager how to obtain a refund as it was hot, dark and a upstairs unit. Without the ac it was very hot. I was told no refund and told to stay in my room until its back on. we told the manager look we know its not your fault but we cant stay here and proceeded to drive another two hours to home after driving up from San Diego that night, I asked for the 800 number to wyndham or travelodge to call someone and the manager said there isnt one and we would have to wait for them to call us.At that point I said you dont have a number youre a corporate company. His son was very rude and told us flat out to GET OUT.We left and called the next day to hotels.com and there getting me a refund, but this guy and especially his son were ridiclousy rude. I have stayed at Wyndhams and never had a problem as we travela lot for baseball, but after this experience I will not.Just thought you needed to know about this establishment.If I could have given it no stars on this I would not have even given it a one. The bathroom shower valve was also backwards and when I turned it to the right on cold, it was hot I got out just in time beore I scolded myself.
Thank you\
James C. Ballard
My brothers and I booked 3 separate rooms at your Reno La Quinta hotel this past week-end. It was rated 3 stars and the pictures on the website indicated that the rooms were in good condition. However, the facility was no where near even 2 stars! The outside physical plant was poorly maintained. The grounds were dirty, with trash littering the outdoor hallways. The pool was not in working order and looked dirty (not something you would expect in the summer heat of Reno.) The outside doors of most rooms were dented and the paint was cracked and chipping off in many places. The hotel office was ok but the countertops were marred and looked dirty. The staff was, for the most part friendly, however, we were told that the HVAC units in each room were being rehabbed. They told us that someone might be entering our rooms to work on the units, possibly while we were not there and that they did not have to inform us of this fact, should it occur. We informed the staff that under no circumstance was anyone to enter our rooms while we were checked in. Inside, the furniture was o.k. And the beds were clean and quite comfortable, but the bathrooms were old, rundown, and full of mildew and mold, especially in the tub. Th price of the hotel with taxes was a little over $100.00 and certainly the condition of this hotel did not warrant this price or the 3 star rating. Had I known I could have attached pictures to this complaint, I would have taken some. We hope you are able to inspect this property and remedy these issues before someone else is fooled by the rating and internet pictures.
Rose Wagner
from Millsboro, DE
I booked 2 nights july 2nd and july 3rd a friend of mine was rushed to hospital I checked in on the 2nd upon check in I told manager the shower was not working he assured me it would be fixed when I returned, I returned late after leaving the hospital just wanted hot shower and sleep the shower was NOT FIXED, he said he would infact comp the room for that night and moved me to another room! He did not comp the room and when I asked why he said oh well I can not do that, this is unacceptable for your corporate name I will if I do not receive a credit or free night blast this all over social media no threat promise also he would not put my membership points on my 2 nights he should be fired! Ms. Wagner 732-691-5335
Staff was great, proficient, professional and friendly, no complaints there. Check in was quick and easy.
And there it ends. I travel a lot for both work and pleasure. I often opt for Wyndham and or Days Inn knowing my there will be a level of cleanliness, attention to detail in maintenance of the properties etc. Never again.
If there had been ANY availability anywhere else we would have checked out as quickly as we walked into this facility. It appears that maintenance of rooms, grounds, landscaping and parking lot has been deferred for the past several decades. Beyond ancient decor there was paint in and on our toilet, floors, countertops, etc. Both elevators are health hazards. It appears that there was water damage, NONE of the buttons are readable. The safety closer on neither worked, except putting the (grossly filthy) luggage cart in front of would stop the doors closing for entry or egress.
The pool was surprisingly clean and although there was beautiful landscaping there was trash and weeds peppered through out.
The location was fabulous, although I am from San Diego I'd not known this hotel was even there and it was (I thought) a great find as we are often in the area to visit friends and family☹️
On top of everything else we paid rates equal to a higher end hotel. At nearly $180 per night the expectation for a simple clean maintained room to sleep for the night should not be too much to ask for.
I have put in a call to Mike, who I understand is the manager of this facility. I expect some kind of refund.
This place was so bad we felt ITV necessary to let a group of Norwegian women staying there as well, that this place was NOT a fair representation of what to expect in the US or San Diego!
Tried concealing a resv. ( 62 hrs before ) with Your Travel Lodge in Angels Camp, Ca.; they said I must go through Bookings.com because I received a lower rate! Yes! I did call TL first but was told they were full on July 27 2019 Sat.!!!
Called Bboking.com (1st time) instead of Expedia.com ( A BIG MISTAKE)!!!
In order for them to concel my resv. I would have to go to a WalMart (right then) get a Booking's gift card and walk out of store and call him (David) back. After I read security code numbers to him, he would charge me two payments each $168. In two mins he would reverse charges to my account!!! I was shocked and hung up! He kept calling back using different phone numbers!! Right after his call to me, Travel Lodge charged my Visa card the $168.!!!! This is very fraudulent and is being reported!
Billy W Baxter
from Chicago, IL
Mold in shower and ceiling, mouse droppings in bathroom. I woke up with a sore throat, congestion, itchy eyes and couphing. I drive for Swift transportation, room was paid for by James Jefferson, my trainer/mentor for swift while on a 35 hr reset. 2 nights, Saturday and Sunday 7/27/2019 and 7/28/2019 room 142. McComb Mississippi. I have several photos.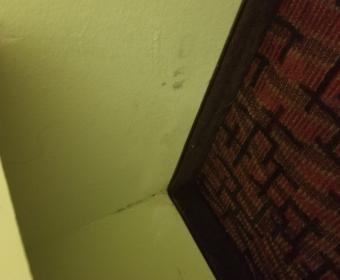 My complaint is there was hair in the bed. I pulled the covers back and there was multiple strains of hair in the bed. I went down to the desk to ask for another room. The front desk clerk acting as if it was my fault that the hair was in the bed, she never apologize. She just gave me another room without saying anything, just starring at me. She could have apologize. Everything else was awesome.
Andrea Del Valle
from Ooltewah, TN
I am currently at the microtel in Chattanooga TN
In Mccutheon road .
Room 151. I paid for 4 nights and I still do not receive room service. I had to adk the front desk for toilet paper, towels, soap, my trash was in bath and room and I had to leave towels in hallway and trash also..I made my own beds.
I want a refund of my nights .
The managers name is Jennifer Weber.
I am a Whynham gold member.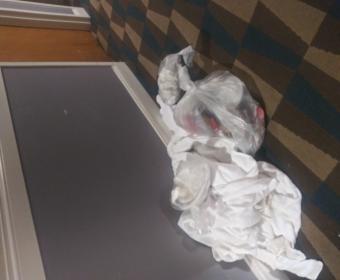 John Dorociak
from Charlotte, NC
The room has a work desk and an office chair for working at the desk.
The chair has a lever that is supposed to raise and lower it for comfort while working at the desk.
The chair's height cannot be adjusted and it remains at the lowest level.
That makes it very uncomfortable trying to work at the furnished desk.
When I called the front desk and asked for a replacement chair that would adjust in height, I was told that all of the chairs in all of the rooms were permanently adjusted to the lowest level and that if I wanted to work I should go down and use the working office.
I am not going to discuss any issues we h asve encountered during our recent 3 night stay at the Days Inn. After we communicate further with the appropriate people, I will then determine the necessary steps. I am a fair, kind, understanding woman, who is seeking what is deserved and ethically right to our family. Honestly, I am hoping to strengthen skills along with knowledge for all direct and indirect parties involved in the future. Customers are the future, now let's start treating them with respect and dignity! Thank you H.K. 802
IF PEOPLE READ REVIEWS BEFORE STAYING HERE. THIS PLACE WOULD NO EXSIT. CHECKED IN ARRIVED BACK AT THIS PLACE AT 2:10 VEHICLE WAS TOWED WITH STICKER IN CAR. FULL OF BELONGINGS AT 2:50AM. COSTING 245:00. STAYED HERE A WEEK AGO AND WAS NEVER GIVEN A PASS AT ALL. THE MGT IS UNPROFESSIONAL AND FRINT DESK IS RUDE. I WILL HAVE AN ATTORNEY INVOLVED. NOW I HAVE MO MONEY AND NO WHERE TO GO. I WILL BE STANDIND ST YOUR INTERENCR LETTING POTENTIAL CUSTOMERS ABOUT THIS TREATMENT WITH THIS SIGN.
Ginger Ochoa
from Sacramento, CA
On 7/26/2019 and 7/27/2019 I rented a room at Travlelodge in Yuba City, CA. The staff were all very nice and I was pleased at the cleanliness of the room. I was in room 246 the last room on the 2nd floor near the pool. The first night between 1am and about 4:30 am I was woken up with doors opening and closing and people walking up and down the hall. There was no talking or yelling so I didnt feel like I could really complain. Today was really hot and I was looking forward to enjoying the pool but it was quite crowded so I thought I would wait until it was a bit less busy. Unfortunately the pool closed at 10pm and as I was outside I observed the same people that had been in the pool all day get into at least 3 cars and leave saying goodby to various people. One person who had a puppy, not on a leash, let that puppy jump on my 9 month old daughter on thier way out of the pool area. My baby was not hurt thank God just very scared. I do not believe the staff here is aware of this problem and I have no complaints with them at all. Somebody needs to know just the same.
Kellie Staszak
from Washington D.C., DC
We stayed at Wyndham Garden Grand Rapids. Outside was completely overgrown and not well maintained. Inside was very dirty... carpet stains all over. Wall paper falling off wall in our room. No towels at pool. Broken vending machine. Hallways smelled musty. Filthy front desk area. Loud motorcycle group outside of our window that we called front desk about and nothing was done to stop them. Poor selection of snacks and drinks that took forever for front desk to ring up. Extremely disappointed . Total rip off ! Way too expensive for the condition of hotel .
Got a room at the Baymont at 7330 Plantation Rd, Pensacola, Florida. Upon checking in I unloaded and then left immediately returning to the room at approximately 10pm. Upon entering the room you could smell moldy smell. Upon taking a shower, I noticed several areas of mold. As soon as I laid down in the bed I felt as if something was crawling on me and making me itch severely to the point that I left the room and slept in my car in the parking lot until I got my stuff and checked out at 6am. I always thought highly of Baymont but upon renting this room my thought has drastically changed. Needless to say I should have saved my $160 and just slept in my car cause this room wasn't worth $5.
Simon Lilley
from Guildford, ENG
I recently stayed at the Wyndham New Yorker Hotel with my family, on a special holiday to mark my wife and I's 25th Wedding Anniversary. We booked a stay from Sunday 14th to Sunday 21st July.
Having received a notification from the hotel, I confirmed our arrival at 6pm following our inward flight to Newark, and subsequent transfer. Wanting to immediately relax and access our room, I'm sure you'll appreciate my frustration to find that, due to "computer issues", which I understand started the previous day, the hotel was unable to book anybody into rooms, and chaotic scenes ensued in your lobby. We eventually managed to check in at 9.30pm, some 3 1/2 later.
Working in an IT based industry I fully understand that computer problems can cause major issues. However, what I was most disappointed about, and the reason for complaining, which I have never done previously, was the poor service given by the hotel whilst we waited over 3 hours in your lobby to check in.
In summary:
At no point were customers informed what was happening and how long we could expect to wait.
Most annoyingly, no Manager was willing, or able to make an appearance to reassure customers. Indeed the few visible staff were proactively suggesting we return at a later date to complain to a Manager about the situation.
No refreshments were offered for the waiting guests crowding the lobby.
Taking the above into account, I trust you will review and offer an appropriate refund. The hotel took my card details and security. Therefore, a refund to my credit card would be most acceptable.
Name: Simon Lilley
Stay : Wyndham New Yorker 14-21July.
Thank you for considering my request.
Simon Lilley
Mark Nischwitz
from Los Angeles, CA
Days Inn at Redondo Beach in Torrance, CA, must have been a great hotel back in the day. The place is filthy now! I slept in my clothes because of how dirty the room was. Black dust bloomers hanging from the bathroom exhaust fan, mold, lights out, foul odor, rust. The place needs to be overhauled! Feel free to call me for more details 262-989-7858. You are better than the hotel represented!
Allen Palenske
from Bowling Green, KY
Super 8 Grangeville, ID. My stay was July 17 and 18 , 2019. I made my reservation weeks a head of time and requested a quiet room on the top floor, even tho I checked in very early in the day the clerk told me they had no room available on the top floor and they would give me a quiet room on the second floor. If I remember it was 217 right above the check in desk. The first night I had to call the front desk and ask the young lady who was working the front desk that evening if she could turn down the music she was playing because I could hear it in my room while I was trying to go to sleep. She did turn it down. The second night again she was playing the music so loud in the lobby I could hear it in my room. I went to the front desk and asked if she could turn it down because again I could hear it in my room. Instead of saying I'm sorry sir I will turn it down she sort of gave me a hard time about it and gave me a B.S. story that it was the policy of the hotel to play it loud so people checking in could give their credit card numbers and other people would not hear their numbers. First of all you don't say your credit card number out loud, you hand the clerk your card. I have stayed at many hotels, many 5 star better hotels than the Super 8 and none of them have music playing in the lobby. I beleive the young lady working the desk was playing the music loud for own enjoyment, as a guest I should never have had to ask that the music be turned down. Choice Hotels will be my choice from now on.
Roxanne Davenport
from Ormond Beach, FL
I did not know that the employee of Wyndham is more important than an owner as per security. If you want more information which there is not enough room to explain it all.
BARBARA KERN
from Virginia, MN
I want my money back. I am now finding out that the Wyndham timeshare is a scam
Have feedback for Wyndham Hotels?
Thanks for your feedback!
Sorry. Please try again later!