Lowes
Lowes Complaints Continued... (Page 3)
932+ reviews added so far. Upset? Call Lowes corporate: 1-800-445-6937

Ordered an item on 5/25 - checked delivery status using their system - says it will be delivered on June 1st - does not arrive. Check status on June 1st says its delivered. Clearly not. Call Lowes - told (2) things : DATE provided initially was a guess and that would be the date the product WOULD ship NOT arrive. I ask why then does it show DELIVERED in the system . I am told that is how LOWES works - when a delivery date passes - the system changes it to delivered. I am then told the date the item will ship is 6/3 Monday. Today is Tuesday, I check system for delivery status - still no product. SYSTEM now says - ORDER CANT BE FOUND. Seriously. So phone call # 2 - oh were sorry but we can't get ahold of the vendor and we don't know if it shipped or not. I ask why was my credit card charged on 5/30 - when I was told it was shipping yesterday and now your system doesn't show it in the system. No answer, other than we are sorry maam. I ask for supervisor - ask for expedite - his response - he doesn't have authority to do that. I ask for his supervisor - he says he is the only one that can manage this activity. but yet he doesn't have any authority. I ask for the order to be cancelled. He can't do that - because he doesn't know if it shipped. If it did ship, then I will have to receive it and then return to my closest store. I will NEVER EVER EVER EVER EVER order from Lowes or shop in their store again. I have ordered so many times from Home Depot - BIG ITEMS and no problems. STAY AWAY FROM LOWES!

MICHAEL LYONS
from Portland, OR
BEEN TO STORE THREE TIMES, HAD TO WALK OUT. CUSTOMER SERVICE DESK JUST IGNORES YOU, OBVIOUSLY MINIUM WAGE, AND IT SHOWS.
FIRST TRY,WAS TO BUY 1OO 20FT LENGHS OF PVC PIPE BUT NOW ONE COULD BE FOUND TO RUN THE FORKLIFT,
SECOND TRY. WAS TO BUY 4 CRAFTSMEN STOREGE SHEDS, COULDN'T FIND ANYBODY TO PURCHASE THEM FROM. WENT TO SERVICE DESK, THREE PERSONS BEHIND DESK, I WAS JUST IGNORED, UNTILL THE GUY MANNING THE RETURN DESK NEXT DOOR FINALY ASKED ME IF I NEEDED SOMETHING. I TOLD HIM, AND HE PROCEEDED TO PAGE THE GUY IN CHARGE OF THE SHEDS, AND KEPT PAGING HIM MULTIPLE TIMES, EVEN ON THE ADDRESS SYSTEM, NOTHING, I ASK FOR A STORE MANAGER. HE CAME AND I TOLD HIM I'VE BEEN THERE FORTY MINUTES AND CAN'T FIND ANYBODY TO SELL ME THE SHEDS. HE TOLD ME MAYBE EVERYBODY WAS TO BUSY TO HELP ME, IN A RUDE WAY. I HAD TO WALK OUT AFTER THAT, HE YELD AFTER ME TO HAVE A NICE DAY, IN THE SAME RUDE TONE.
THIRD TRY, I READ LOWES IS CLOSING STORES, MAY I SUGGEST THE BEND OREGON STORE BE ONE OF THE FIRST, AND NEEDS TO CLOSE, CAN'T BUY ANYTHING IN IT.
,HOPE THIS HELPS
THANK YOU
MIKE LYONS
BEND OREGON

Vanessa Church
from Murrieta, CA
I am a carrier for Oldcastle, one of the vendors that supply Lowes with garden and landscaping product. I have delivered into Lowes for years now and I follow all rules that Lowes has established for carriers. Today I tried to schedule in a truck. I called a day ahead of time during receiving hours. The load is on a flatbed per Lowes request. The receiving department did not answer the phone or page. I told customer service that I would call back. I do realize how busy they are. I called back at 3:45pm EST and was told that the receiving department was gone. I then asked to speak with a MOD, per Lowes instructions if we are unable to get a hold of receiving. It is now 6pm and I have yet to talk to one of the four managers on duty. I am on hold as I type this. I have literally been dealing with this for more than 3 hours now and still have not spoken to anyone. This truck is planning on delivering tomorrow, 6/5 in the afternoon. The load is due 6/6. The customer service lady, who has been trying to help me, asked if I could call back tomorrow and speak with receiving. She has been trying to get a manager to take my call. I am going to do this, but I will probably be told that trucks have to be scheduled in a day in advance, which is what I have been trying to do. I am sending this because there will probably be an issue tomorrow when I try and schedule the truck in and I would like for it to be on record that I did comply with all of Lowes regulations regarding delivery of product. Thank you

Bob Bohrer
from Chittenango, NY
Purchased your Troy Bilt 2700 Pressure Washer which has stopped running after several uses. It refuses to start after proper cleaning. How can I exchange this for a better machine? I am a loyal customer of your Oneida, NY store.

I purchased 60 bags of dark mulch on my Lowes credit card during the Memorial day sale to get the sale price of $2.00 a bag. I asked the cashier if I can purchase the mulch while it is on sale then have my son pick it up at a later date with his truck (I don't have a truck). She said yes so I bought 60 bags to pick up on a later date. Today 6/4/19 at 12:30 my son went to pick up the mulch with his truck. They said the cashier did not mark it to be picked up at a later date. I had to call the manager (Vanessa Walters) who approved the pickup for today. Ms. Walters told my son he would have to load the 60 bags of mulch into his truck him self. This is terrible customer service. I have never had to load heavy bags into my vehicle by myself. Home Depot across the street will load it for the customers as will the tractor supply store. You have plenty of employees working in this department they should have loaded up the truck with the front loader. This is terrible customer service. If I was there instead of my son I would not be able to due this with a sprained hand. They should tell the customers you have to load it yourself that way you have the option of buying elsewhere.
Suzanne Jacobs

I wanted to complain about the waveland MS lumber the way the managers are doing to the cashiers. The cashier will no longer be waiting on us that we are use to because they was thinking about putting them up front and would no longer being a regular cashier back there and they would be moved to the front, I am a regular and do not agree this is not fair to them and us they should not be treated that way,

Melvin Holmes, Jr
from Louisville, KY
Back last year July 2018 we had kitchen countertops installed. The countertops are great but I have issues with some other things like backsplash and soap dispenser coming loose. I went by the store today to see if I could get the person who finished the work to come back and fix the dispenser. The person I spoke with was looking up my information (so she said) and sent it over to the representative I had work with (Heather Knuidise) which would generate a work order for the repairs. After thinking about it I called the store. I was told the person (Heather) does not work there anymore and that department has now been elimated. The person I spoke to earlier in the store never made mention of that. I did speak to a manager but no resolution. Now if there is no department does that mean there is no warranty for repairs on workmanship? The store no. 1923.

joan purvis
from Shreveport, LA
I paid $3500 in Feb 2019 for 3 windows and 5 doors. windows only right size - all doors wrong. Still don't have front storm door. I've spent close to $50000 in last 20 yrs-will never do business w/Lowes again. Call Shreveport LA on Youree and see is anyone answers the telephone.

Jerry Whichard
from New Castle, DE
I ordered a double vanity by Scott Living Durham 60in white oak w/ carrara marble top 4in backsplash, the delivery service called me and said that the order would be delivered Saturday from anytime between 8:30 am until 1:30 pm waited and no show. I received another call from the delivery service and said that the order would be from 8:30am to 5:00pm again no show and no explanation. I called customer service and customer service investigated and found out the order was never put on the truck I was told it would be delivered on Monday between 8:30am and 1:00pm again no show again no on truck. When will I receive my double vanity. I have missed two days from work waiting for this order and would like compensation for my time off.
order # 373260116 item# 922226 model# 1328VA-60-241-900 Scott Living Durham 60in white oak double sink w/carrara marble top
Thank you.
Jerry Whichard
4 Lester Ct
New Castle, DE 19720
302 261 6886 home - 215- 605-1082 cell

Gerald Dixson
from Bedminster, NJ
Display of Kobalt battery powered lawnmowers were marked at a price of $299.00. There were some that were self propelled and some were not in the same stack. They were stacked this way since Memorial Day. I asked a sales associate about the price and she proceeded to tell me the self propelled mowers were $399.00. If there was only one self propelled in the stack, I could understand a mistake. There were in fact three that I saw in the stack. I asked here why they were stacked that way but she only replied the self propelled was $399.00, with no other reason they were stacked that way. Not wanting to start a confrontation I moved only, but walked back by the display and noticed the sale sign had been removed. I shop at Lowe's frequently and know them as a company of integrity. On the surface the incident seemed to be a bait and switch tactic. To me the price marked on the stack should have been honored at that time then the mistake corrected. I want to continue to shop at Lowes but I feel I was treated in a none professional way and am considering taking my business elsewhere. In addition I fell that I should be able to purchase the self propelled mower at the price of 299.00 as it was marked on the sales tag. I did not take any photos, so I'm doubting the sales associate will fess up to the error, given the way she treated me.

Elizabeth Leahy
from Branford, CT
I purchased a dryer, service was excellent, the installers were professional and courteous, I was very impressed until an emergency flashlight was missing after they left that I had placed on a table in the basement when I had to replace a light bulb prior to their arriving. Although it was of small monetary value it ticked me off because I had tipped them well and I had to buy a new one. I don`t like to complain but this didn`t sit right with me.

Sharon Jackson
from Hagerstown, MD
Store #471 Date of purchase: 5/31/19 Time: 16:00:09 Terminal:15 Clerks name: Debbie
I brought my purchase to Debbie's register. She did not acknowledge me at all. I said, Hello to her, she did not respond. She rang up my purchase, don't remember if she handed me my receipt or put it in my bag. Did not say thank you. Did not say anything at all. She was talking to the lady at the register beside her. Then told a young man who came up to her that she would like to take a break. Very disappointed with the lack of customer service!

Tom McCallum
from Beverly Hills, FL
Service. My wife and I went to lowes in Ocala, sw 90th, to pick up an order that I had made online, we arrived and the sales associate was NOT very friendly at all. She did NOT smile the whole time we were there. She acted as if she didn't want to be there, much less to wait on us. She did say Thank you as I left, but no smile. I'm not submitting the complaint to retrieve anything other than self satisfaction. I have to run now, but I will continue later.
Tom McCallum

I went to buy $1000.00 washer it's been more than 2 weeks the schedule for delivery was on Thursday 30. When they show up with it They had the wrong washer they came again today they had something wrong with it again I got upset and told them I really need that washer they told me that they couldn't go and get the other one and come back. So I try to reach a manager and I couldn't in all the 4 times I called. So really is that much y'all care off y'all business.

Susan M Berthelette
from Mansfield, MA
We visited you store in North Attleboro MA on 5-24-19, in the garden center. We purchase about 175.00 and when the clerk was finished he said oh I cant print you a receipt, ran out of paper, do you really need a receipt? I said Yes, your store return policy that you do need a receipt in order to return an item. Another clerk came by said, DO you really need that receipt?. Again, I said Yes, so I made her look up the transaction. She finally she looked up the transaction and said "Okay go to Customer service and ask them for the receipt. SO I said really, I have to walk back into the store and go to customer service? Yes, she said cant help you here. So I has to walk to customer service and stand in line with 4 other people, which they had one person on the desk. Took a while, and finally got my receipt. I don't understand, isn't your policy for return that you need a receipt, so why do your employees really are shocked to hear that a person needs a receipt? Also why do I have to walk across the whole store and stand in another line just to get the copy of the receipt? Poor customer service

Ordered a bunch of appliances online and one of my appliances was priced lower at the store, but it charged me $50.00 more. Tried to get a refund at the store, they said it was an online order and will be helped by customer service. Called customer service but they put me on hold and never got back. I might just go ahead and cancel The whole order. I have options.

Joseph A. Mercadante
from Norristown, PA
Regarding Lowes Store @ Metroplex in Conshohocken, PA 19428.
My son and I have decided to purchase our future garden and hardware needs at
Home Depot (less than a mile away) because of a recent experience at your store.
The experience was more in the way of a 'last straw' than a isolated incident;
we are not sensitive people and make allowances.
I watched with incredulity while my son had to wait at a checkout for the female
cashier to finish a social conversation with a male employee before she checked
his items out.
When the transaction was completed she promptly sat down and did not offer to
help bag the items. As a matter of fact her attitude as far as the customer was
concerned can best be described as sullen.
We have tolerated long lines at unmanned return departments, employees uninformed
of product description and of product locations; but, we will not tolerate outright ignorance.
Until this situation is rectified will take our business elsewhere albeit reluctantly
because we love the store.

Nicole Hawley
from Hunlock Creek, PA
I wish I could rate it a 0, for stars, the Lowes in Vestel NY blind and shades department does not even deserve 1 star, the entire system is so screwed up and they have been not following though on what they have said for custom blinds. It happened the first time I ordered my custom blinds and now the second time also and I have to be honest I will tell everyone that comes to me to never go to lowes that it was terrible and to use home depot. No one there even seems to care, I have entire documentation of what happened if anyone even cares.

Alfred L Thompson
from Midlothian, TX
I received a delivery and my door was damaged by the delivery drivers. After 8 calls to the store and 2 personal visits no action was taken by the store manager to fix my door.

Victoria Jackman
from Pittsburgh, PA
Zero is my rating...…
Lowe's is ridiculous. I placed an order for appliances on 5/4/19, no call, no delivery.....nothing. Couldn't even get someone on the phone for weeks. Finally after calling several numbers, I reach someone only to be told my appliances would be here Tuesday 5/27/19...AGAIN....no call, no delivery.
I WILL NEVER ORDER FROM YOU AGAIN. NOR WILL I SHOP HERE. WORST EXPERIENCE EVER. YOUR TAG LINE IS HUMOROUS.

Frank chastain
from Bedminster, NJ
I bought an electric range took it home unbox it it was a gas range i took it back and got the right one no one there seemed concerned about about the inconvenience it caused me

Just left your store after buying a 300.00 Dyson vacuum. While checking out the receipt printer malfunctioned (which Happens), the girl didn't know what to do, so I had to wait for her to ask someone. Then I had to go wait in line at the service desk to get a receipt, (couldn't get it at the checkout). I said that it was ridiculous that I was the one having to do all the leg work to get a receipt. The girl then told me "it wasn't her fault" the absolute worst thing you can ever tell a customer. Like it's my fault your equipment malfunctioned. The most you should say is that your sorry it happened and then you go and get my receipt for me because it's not MY fault. I will never shop at Lowe's again, I gave it a shot also there were like 4 employees standing around talking to each other and the lady at the service desk was about as friendly as a pit bull. I will take my business to Home Depot from now on. Lowe's doesn't seem to care about us lowly customers.
Lowe's GVX 2646 3122 Interstate 30 West, Greenville, Texas 75402 Invoice number 10147 1*14 05/29/2019. 12:38:34, Sales # 002663325.

Leslie Cook
from Ruckersville, VA
In your sales ad dated 5/23/19 - 5/29/19 you list a picnic table for $69.00. No where does it state that assembly is required nor does it state that there is a $10.00 fee for assembly. I visited your Culpeper, VA location on 5/26/19 wanting to purchase one of these and NONE of them were put together. When I entered the store and inquired about purchasing one I was told that it would be at least 3 days before I could get one already assembled and that there would be a $10.00 fee for doing so. I asked to speak to a manager concerning the fee that is not listed anywhere and was approached by a very arrogant, rude and down right ASS of a person who I don't believe was a manager at all but just someone they pawned me off on. I explained to him my concerns with having an assembled item listed for a certain fee and then trying to charge more money for putting it together. I was told that I was not the first one to bring this up during the sale, but that there was nothing he could do and even if they had one already assembled then there would still be a $10.00 fee added to it because they had assembled it, which is also not listed in your paper. I am a customer service rep for a very large company and we would NEVER allow one of our customers to leave feeling as though their business doesn't matter. We go by the motto that the customer is always right. I would rather eat a few dollars today than lose my customer's business in the future. There was also another family in line behind me who also agreed with my point of these fees not being printed and walked out with me, so this "manager" let $140.00 in sales go over $20.00....SMART! Now in the grand scheme of things I'm sure my little purchase doesn't mean anything to you, but my husband owns his own company and is not looking to spend anymore of his money at Lowes either. I hope that in the future you can train your employees to be more polite to your customers and you can learn to print more honest ads and not have hidden fees that make you lose more business.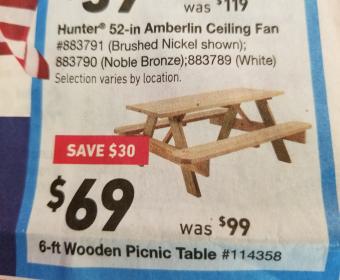 I was to get flooring delivered to my home on 5/29/19. I called to confirm with Lowes on 5/28/19 and they confirmed delivery for that day. TODAY is 5/29/19, my father took off work to sit at my house to ensure someone would be there when they delivered the flooring. It is 2pm and I called Lowes in Altoona, PA to see when someone would be coming because no one has, and they inform me delivery was changed to 6/5/19. NOONE INFORMED ME OR MY FATHER OF THIS! He took off work just for this day. Very unprofessional and totally unacceptable especially since I, the customer took it upon my self to confirm delivery and they did, FOR 5/29/19!

On May 28,2018 I wanted to buy a 4x4x8 of wood and have it cut to a certain size. I called to the Lowes in La Quinta,California and I called customer service department and I asked them if they can cut a piece wood they said yes. I asked them if they can check with the lumber department before I go over to the store. After I bought the 4x4x8 wood I asked them to cut the wood and they said they cant cut the wood due to the machine being broke. I am very upset with the customer service I received. I asked to speak with a store manager and I explained the situation with my poor customer service I received.I would like to know what can Lowes do for me as a customer?

NABIL SAID
from Stone Mountain, GA
On May 24, 2019 WE BOUGHT 25 CU FT WHIRLPOOL REFRIGERATOR, ITEM 876294 RRS 8555SIH2, from Lowes store #1644 in Milledgeville, Georgia. the appliance was delivered on May 26, 2019 to our lake house in the area. THE SERVICE WAS VERY GOOD, 5 STARS
on May 28, 2019 we went to Lowes store # 2232 on Fairington Road, our residence area. we wanted to buy 5 years extended warranty for the appliance. One associate could not help, another associate told me to go to the store in Mellidgeville. When I objected she did some entries in the computer and charged my Lowes credit card $189.97. She produced a receipt which did not have any reference to the appliance or my name
When I asked for receip that shows reference to the appliance and the full record, she told me to call warranty coverage for help. I asked for a manager. the manger Mr Zola Davis did not seem interested in understanding or solving the problem, and went fast into hiding, VERY BAD SERVICE. VERY BAD REPRESENTAION, 0 STAR.
Finally I was helped by sales associate MS DORA MAPP, she was VERY HELPFUL and called warranty coverage and asked them to connect the warranty to the appliance. She was told it will be done the next day. I hope so !!!!!!

I purchased a brand new refrigerator on 3/2/19 Fulfillment # 85580 location 1190. ORDER # 369835895, invoice # 92245. On Thursday evening, 5/23/19, I noticed my freezer had defrosted and all of the ice melted and refroze. The Fridge was not cooling. I immediately called Whirlpool Customer Service and due to Memorial Day weekend, they could not get repair out to me until Tuesday, 5/28/19. I am being told that the Freezer Harness is defective and the defrost safety is malfunctioning... I called Lowes CS at 800 445-6937 and I am being told that there is nothing you can do about this! The repair man said the part in stock to replace is no where available and could be at least two weeks. I will be without a fridge/freezer for over 3 weeks, possibly longer. I am so disappointed in Lowe's and can't believe you will not replace this defective appliance that was just delivered less than 90 days ago! I want someone to make this right. Please call me at 813-629-9014.

John and Jacqueline Beck
from Tallahassee, FL
We signed a Contract with Lowe's on November 2, 2018, for the purchase of kitchen and floor remodeling, with a sub-contractor thru Lowe's. We have been dealing with a Lowe's store in Tallahassee, Florida, on Capital Circle NE. The work that we wanted started the first week of January, did not start until the 2nd week of February. There have been delays due to mis-ordering of material (wrong material ordered and not ordering of items), no call backs from Lowe's personnel, poor workmanship by the contractor, poor measuring by contractor, no call backs from the contractor, additional work needing to be done by contractor due to the aforementioned, damage by the contractor, plumbing mistakes, electrical mistakes, damage to house, plumbing leak, having to use customers tools and materials because the contractor did not come prepared. We are now at the end of May 2019, and this project is still incomplete. We do not want the contractor back in our house due to the many mistakes and lack of professionalism they have exhibited. I have spoken to Anthony Robinson and Kelly Lewis on two occasions, and we are still waiting for a reply from them and from Chip Pledger or Jay somebody to resolve our concerns and issues. We are very disappointed with LOWE's, and their lack of customer service. Trying to get through to speak with someone on the phone is a joke, your customer service is lacking at this store.

WORST CUSTOMER SERVICE EVER!!!!
Purchased an Upright freezer and had it set up for delivery on Monday, May 27th, 2019. I was told by the manager in the Greenville, Texas store that he couldn't give me a time frame for delivery which I was fine with, I was off work that day since it was Memorial Day. Around 10:30 AM i received a call from the delivery guy stating he would be at my house between 4-5 PM, again i was fine with that. 5:30 rolls around, no delivery and after calling the store for AN HOUR i finally get ahold of the Store Manager and i was tol that my delivery will have to be made at another day since the delivery truck is runnung late. Did not receive a call from the driver who called me from his personal phone and when i tried to call him 2 times he didn't answer. As much as i hate shopping at Home Depot i will from now on. I'm done shopping at Lowes! This is the 2nd time I've been treated this way after ordering something from them and having it delivered.

Dear Mr. Ellison,
I am writing to you today to share my experiences with your store and express my extreme displeasure. My intension is to keep this letter brief and on topic. Our family made a decision to renovate our home last year. Our modest 3-bedroom home was somewhat dated and in need of some work. After a long search and much thought, we chose Lowe's for our renovation. We were impressed with the care and support we found in the early planning and decision-making stages. 5 months ago, we walked in, spoke with our PSA and wrote your organization a $36,000 check. This amount of money constituted the bulk of our savings as well as the equity in our home. We were told that it would take 4-6 weeks for the custom cabinets to be delivered and then a week to 10 days after that to complete.
On the day that the work was to begin, we were informed that our PSA, Jessica, was no longer with the company, and in fact the Job of PSA had been discontinued. From that point on we were directed to deal with Tammy, the "installation person". Since that time, we have never spoken with her without having to call the store at least 3 times. We have been hung up on more times than I can count. When we have gotten her on the phone and the 2 times she has come to our home, she was disinterested, rude, and dismissive.
The Sub-contractor, Neil Carpenter, has been another disappointment. Just a few of the items that have happened include no plastic sheeting being hung to protect the rest of the house, paint and drywall mud in the bathtub, an entire wall of cabinets being installed several inches off so they could not be opened, and our house left in total disarray on a daily basis. This is far below the industry standard of practice. The week to ten days that he promised was more like 4 weeks, with a long 6-week gap in the middle. When these things were brought up to Tammy, I was informed that I was "nitpicking" and that I should have know it would take more time.
So, here we are 5 months into a renovation of our kitchen, living room, and dining room and still no end in sight. For 4 months we ordered take out, ate microwave meals, or sandwiches. Our Son has found nails, tools, and chemicals more than once, and our garage was used to store things and was unusable to us. Our deepfreeze was unplugged by your workers and left for weeks. Luckily it was bitterly cold here. Our bathtub has been used as a utility sink, and the communication from your employees has been next to non-existent. Any time we have asked for time lines or dates of work, we have been told "Sometime next week".
2 events finally pushed me to write this letter. The new dishwasher we purchased did not work on installation. Tammy was called and told me she would have to send a warranty service call in and would get back to me. She did not. We went in to the store and talked with another person who was able to get the new dishwasher switched out immediately and, in the process, informed us that Neil no longer works for Lowe's due to poor work, but was allowed to finish our project. So, we are now depending on a former employee to care and respect our home.
Secondly, When Marie and Tammy came to do our final walk through, I was asked to sign off on the finished product even though there is a list of things that are not complete. I was again told that I was nitpicking, and not answered when I asked about a promised refund on cabinets damaged by Neil. Marie told me that she would get right on the list and have Neil back to my house immediately. Today, 8 days later, I got ahold of Neil and was again told, "he would be around to finish sometime next week."
This is an unacceptable way to treat a customer, particularly one who spent such a large amount of money with your organization. I am disappointed and dismayed that this is has colored how I feel about my new kitchen and that my excitement and flexibility were exploited by your people. We went out of our way to be understanding. My Husband and I work very hard and realize that things happen and there are delays. This whole experience, however, has been far more than life getting in the way or simple miscommunications. This was one of the saddest displays of poor service imaginable.
Angrily,
Katherine & Bryan Sullivan

David tuck
from Greenville, NC
I've purchased pine straw twice in last month and had to wait over twenty minutes in extreme heat for someone to unlock truck. Today a young boy came out to load pine straw and saw trailer was locked and radioed for a manager to unlock. The young boy preceded to help another customer and forgot about me. After waiting for about 10 minutes I called Lowe's operator at store and asked for someone to come out and unlock truck. I waited for a while and no one shows up so I called again. Finally lady comes out (I think Gloria was her name) to unlock truck. I suggested it might be a good idea for someone to be responsible for unlocking truck every morning. Her response was that sometimes things were beyond her control...like when people call in sick. Unlocking a trailer in the morning seems like a simple task to me and could be done in just a few minutes so loyal customers like me (67 year old veteran) would not have to wait for a long period of time in the extreme heat. Also I feel like a better response from Gloria might have been "great idea, I'll tell the manager" and would have defused me. I seldom make complaints but eight hours after this Lowe's purchase I'm still very annoyed especially since it's happened twice in the last month. I'm retired and have been spending several hundred dollars a month for years at Lowe's (ask my wife). Honestly I would like to have some sort of credit toward my pine straw purchases for the long periods of time I've had to wait for someone to unlock the trailer. Thank you.

WAYNE D EVANCHIK
from Green Cove Springs, FL
Lowe's disrespects American flag this Memorial Day Holiday. The Lowe's on 1700 Blanding Blvd, Middleburg FL , Store 2970 has on display, just inside the main entrance, a picnic table (one of your $ 69 specials, painted as an American Flag. The flag covers the table and 2 side benches. It is a disgrace. The American Flag should never be sat on or have food served on it. Check with the Flag Code.
Early last week I protested to the customer service lady but to no avail. I stopped several times throughout this week to talk with the real store manager, Clint Nelson, but he was never there, or didn't want to talk about it. This morning while I was there I spoke with a supposed to be manager and she said it didn't bother her. I asked if she was from a military family..she said no. My niece placed it on Facebook. Unfortunately this store is too wrapped up in making money this Memorial Day weekend, they will do anything for a buck. So maybe corporate can do something about this. Besides myself there are a lot of retired military here.
If you can't do anything about this maybe the local TV stations can. They are always looking for stories involving large companies disrespecting the
American flag for profit. "Lowe's disrespects American Flag this Memorial Day holiday should title their story.

David Jacobs
from Vincentown, NJ
5/25/19 Went to store in Lumberton NJ at7:00am to purchase a new 46" riding lawn mower .Waited in department for assistance ,passing employee asked if I needed assistance and I replied was looking to purchase a riding mower ,employee told me to go to any register and they will ring it up and the department employee will come out with key to unlock mower as they are outside in front of store .After going to the 1 and only register open and waiting on line for 25 minuets the cashier told me she was unable to locate the SKU # for that item and I will need to go to the department to have the employee check and get the proper SKU #.I went back to the department and waited 25 additional minuets for employee to assist me, We finally figured out the proper SKU # and was able to go back on line and pay for this tractor was again 20 min . Now I had to wait for a manager to come out with a key for the locks that connect all the tractors ,in the mean time the department went to get the owners manual and the keys for the tractor .
I took the key and checked to be assured the key fit and worked ,the tractor did not engage and the employee told me that was due to no gas in the tractor . I advised the employ I am 55 years old and have worked on Lawn equipment and it was not due no fuel in the tractor.
I asked him for the manager and upon the manager returned he told her I did not know my *** from *** in the ground the tractor is fine ,I explained to the manager the battery is dead .The employee reiterated that I was wrong and she should just give me my money back and get rid of me …. so I said fine give me my money back and I will leave ,manager was rude and taking employee side and had no regard to making this right .
Reason of review: Poor customer service.
Preferred solution: Let the company propose a solution.
I liked: Brand.
I didn't like: Anything about their customer service.

Dianna Sakacs
from Lanham, MD
Mr. Niblock:
I am not a happy customer, thumbs down to your corporation!! First let me tell you I have had several storm doors ordered from Lowes. Two from the store in New Carrollton – one of which was delivered to and installed in my Mom's home in Ohio with no supervision from me – I was here in Maryland at time. That's the good news; the bad news is that the customer service is slipping badly in this store; you need to send someone to figure out what's going on.
In a nutshell: I ordered a door on May 15th. Paid $35 to have the door measured and was told it would happen in 48 hours and I would hear back from the store in about 4 additional days to come in and pay for the actual door. I waited an entire week.
On May 24th I tried to call the store four times without anyone picking up the phone!!!!!! So I called the Customer Care 800 number and voiced my complaint about the lack of attention to my order and not being able to contact anyone. She asked if I would go on hold so she could contact the store; came back on the line and told me she had called 7 times with no answer! She apologized and told me she would contact "senior management" and someone would get back to me within 24 hours. 24 hours came and went and no one called so I called Customer Care back again and told them I was done unless someone called me back by 10 a.m. the next day (May 24th). Did not receive a call back. Surprise. So I called my bank, reversed the $35 charge and called Customer Care a third time and told them to cancel the order and informed them I had reversed the charge. She said she was sorry. It had been 48 hours since I voiced my complaint to Customer Care. If I had this much trouble just getting the door measured, I had no confidence that a door would be delivered and installed in a timely manner – meaning before the snow came in January. I'm serious. I know it's only May but given my experience…
THIS MORNING (May 25th – Saturday – a full 10 days after placing the order), l received a call from Coffers Construction offering to come measure the door. I told her the contract had been cancelled. She claimed she wasn't told.
This is even more laughable because in the Detailed Expectation Sheet under the "Why Lowe's for Installation" it states "We'll keep in contact throughout your installation experience." I'd be interested to hear your defense of that statement.
For the record, I have now ordered my storm door from Home Depot. They'll be here Tuesday to measure the door. They would have been here Monday but it's a Federal holiday.
In addition, I visit this Lowes frequently this time of year to buy mulch, top soil, lovely plants, etc. I usually take a member of my family because at 82, I can no longer lift heavy bags of mulch or what have you. One day no one was home and I needed top soil so I went and was able to tip the 4 bags onto the flat bed with no problem. (No one was around to assist me.) Asked at the counter if someone would help put it in the car. She called for help over the speaker system. Waited at least 15 minutes and no one came. Finally a lady came by and asked I needed help – NOT A LOWE'S EMPLOYEE, A CUSTOMER. I told her yes but that help was supposed to be coming. She told me "honey, neither of us will live long enough for someone to come out to help. I was here a half hour last week and no one came so I did it myself." She then proceeded to lift those bags into my car. I felt awful – poor lady – she was considerably younger than me and told me she was a "farm girl" but she shouldn't have had to do that. I thanked her profusely and decided not to go back to Lowes's if I was buying something I needed help with.
I'm wasting all your time telling you this because this store needs help. Literally. Either the manager needs to be retrained or replaced or you need to hire more help. Retail 101 – someone should answer the phone by the 3rd ring (if only to put you on hold); Management 101—someone should call back immediately when a complaint is voiced. Will I go back to Lowe's. I don't' think so. Home Depot is a little further from my home but seems to be less aggravating, When I went to get the storm door, I noticed 2 instances where employees were dragging flat beds filled with mulch to someone's car. It was a weekday around 11 a.m. They seem to have it all together Maybe you should contact them and ask for pointers. Since they are able to hire help I can only surmise that you guys just don't care.
A very disappointed EX-Lowe's Customer,
Dianna Sakacs

Hello,
I am a United States Marine Corps Veteran with six years of service and I have been refused your veterans discount at Lowes store #2505 more than once just because I do not have a "my Lowes" account or card. This is totally unacceptable! Even after showing the associates my VA card, plus my North Carolina veterans drivers licence I was refused!!! Isn't this enough?!? I don't want to join your little club because I don't want my purchases documented and categorized!! My privacy is important!! But not to you people.
I was visiting the Lowes in Jasper Ga last month and the associate checking me out noticed my U.S.M.C. hat and shirt I was wearing and didn't even ask for a "my Lowes" card or even a V.A. card. He automatically applied my discount and thanked me for my service.
This is something the Murphy store does not do or know how to do. I showed him my N.C. VA drivers licence anyway, but to get back to the subject. WHY IS IT ONE WAY IN ONE STORE AND ANOTHER WAY IN ANOTHER STORE!! You guys are a miracle!!
Starting this day, Me or my family will never set foot in any of your stores again! Discount or not...We will be taking our business to Home Depot. Its another 15 miles for us but at least we will be trusted and taken at our word. Even the local hardware store ( ACE in Hayesville NC) . Takes me at my word!!
I hope you go out of business.....sincerely CW

To whoever reads this:
You advertise Comfort-Bilt storm windows, Single-Glazed Aluminum White Window, Model C 2033255, Item# 7744 32x55 for $54.00 and 32x39, Model C 2033239, Item # 7492 at $48.00. I need 14 of the 32x55, for a total before tax of $756.00 and 2 of the 32x39 for a total of $96.00 before tax. When I called my Lowes here in Conyers, they said that they are not available; nor would they ever be. Why do you advertise something on your web page that can't be bought?
I'm on SSI and get $791.00 a month. Your folks told me, basically, too bad we are out and are not getting anymore.
This smacks of "bait and switch" tactics. They are more than glad to sell me windows at $80.00 and up.
As you can tell, I'm not happy at all about this situation. I buy all of my Home Improvement needs from your company. Granted, I'm not a "big dog" as far as your other accounts but I have been loyal to you since you opened this unit.
I would hope that accounts for something in your corporate eyes.
Yours,
S. Kurt Jocoy
788 Greenwood Trail SE
Conyers, Ga.
30094-4548
E-Mail: kjocoy@yahoo.com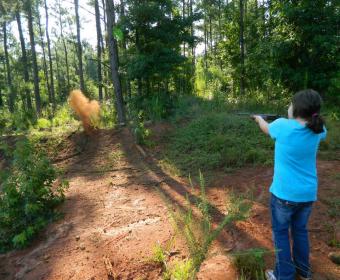 My name is Barbara Kirby and live in Richmond Va. I used Lowes installation for a new range I bought.
they came and picked up the old one and put the new one in. It is beautiful and we love it and everything
worked out fine until we went to cook that night...I realized I had not taken out the pots and pans from
the bottom. Now, right off I would say that is my fault....what disturbs me is I called Lowes right away
and they said the truck would be in and I could pick them up. So I went when they told me to at the
customer service desk and they said the truck wasn't back yet....please wait until tomorrow to pick
them up....so I ventured again to pick them up and no one could find them. I finally talked to the man
that sold me the range His name is AJ at the broad street store. He could not have been any nicer and
walked me over to where the truck was....The man he talked to told him it went to the Spotsylvania store.
so Spotsylvania store is far from me. And like I said it was my fault in the beginning but what I want to know
is how did they not hear the rattling when they took it out. Something seems fishy to me and I would like
you to look into for me PLEASE. We are an older couple and things like this frustrate us.
If you need anymore information please let me know.
Thank you we have always loved shopping at Lowes and have done it a lot but this upsets us.
Barbara Kirby

Had a flooring installation project thru' Lowe's (Hampstead, NC) with excellent in-store assistance. Purchased and picked up tile for the project, and set up an installation thru' Lowe's Serve Pro (contractor I presume). Paid for measurement of the space which was professionally done in short order. Worked with in-store reps & paid for estimated installation. Next came a review of the install which called for additional materials to be purchased & delivered. From there it was passed on to the Serve Pro people who subsequently contacted me.
Once Serve Pro had "the ball" it became a delay, delay and lie game - "I'll call you back this afternoon to schedule the install" lapsed into nothing for days. I asked if the installer could at least visit the site before the installer appeared with men & materials. I got a call from some lad who said he would be here Memorial Day to look over the install - OK.
Today, a call from some clerk about starting installation over the weekend - Saturday & Sunday (do contractors do that??) - to which I grudgingly agreed. I made the mistake of telling her that someone from Serve Pro was stopping by Memorial Day(Monday) for I could only guess to look at the job-site. She said nobody from Serve Pro did this, I was mistaken and it must have been another company. So I gave her the lads phone number.
Well, yes, it was Travis from Serve Pro, and since he was coming on Monday (Memorial Day) the install would start at 8 AM on Tuesday.
I commented that Travis was gumming-up the works, holding up the install. She got upset about this (boyfriend?), and lied to me that he wasn't delaying the install. I assured her he was, since she now wanted to start the install on Tuesday, not on Saturday as she had initially said. She doubled-down and continued lying about the delay. I got irritated by her insistence that it wasn't a delay (Duh!) ... with her finally deciding that they wouldn't do the install.
I know it wasn't a big job & we're just "small potatoes" to you, but the aggravation and delay in having to deal with this petty snowflake certainly un-did all the positive work accomplished by your in-store sales people. If you're going to allow your contractors to hire thin-skinned high-school dropouts to deal with the public, expect to lose business. For me, it's just an inconvenience and leaves a bad taste in my mouth - for you it is lost revenue and a kick in the teeth to all the good people who represent you in the store - they did a great job, it was your contractor who dropped the ball.
If I didn't like the tile we bought you'd get everything back and I'd just go to flooring shops in Jacksonville.
I'm not sure I want to waste my time further with you because of the bad experience with your contractor, Serv/ice Pro.

In March of 2018, I had Lowes install new luxury vinyl and carpet on my stairs. In early April 2018, a ripple in the floor developed. I have had to go through the channels at my local Lowe's to file a complaint. On May 14 someone came to assess my floor and he felt it could be fixed. The initial floor installers through Lowe's apparently installed the floor incorrectly. They did not leave 1/8 inch all around the floor since it is a floating floor which is what is causing the ripple in my floor when my house shifts. Today the individual that was suppose to be at my house between 9-10 to fix my floor has never shown up. I have tried to reach the install manager to no avail. I called the subcontractor and he says the individual that looked at my floor on May 14 never put this on the calendar. So as of now it appears there is no end in sight for my floor to be fixed and the corner of one of the planks is poking up creating a sharp edge.

I was recently at your Lowes in Queensbury, NY. I needed help in the plumbing department, which was something simple, but I couldn't locate it. I spent more than half of an hour waiting for help and finally a man from the electric department. Another man near me had the same issue. It took two intercom calls and 4 pushes on the help button to finally get the wrong person.
It's my understanding in checking with another Lowes that managers are paid better if they can cut down on the employees hours. My opinion is that you need to have better service and forget this policy before you lose a lot of business.
I have always liked Lowes better than Home Depot, but I'm not so sure now.
Sincerely,
David Atkinson

I ordered a hose reel and hose on line 3 weeks ago from your store in east Patchogue the hose was delivered but the reel was returned by Fed ex because of damage some one by the name of Crystal signed for it and I have been calling the store and even drove 30 minutes from my home to ask about it because no one there could tell me why it wasn't in their system I was finally told it was being shipped out last week and it never was now my wife called 3 days ago and was told it would be here by today may 22 nd. They still have not sent it out and no one gives us any answers but of course I've been charged for it and also was told they couldn't cancel the order. I have been shopping at Lowe's for years and have never been treated so poorly i will pay off my card cut it up and start going to the home depot this is the worst experience I have ever had with any retail store and it's employees.

i was humiliated in front of the public which disturbed by son. i am thinking of contacting

I have purchased a suite of 4 kitchen appliances from Lowes. The range and refrigerator were special order, because of the items purchased. I was out of the country for 2 weeks, and when I got back, I was expecting to hear from Lowes. I had to call, at which time the refrigerator and microwave delivery were done the next day. Great. The range is still not in. OK. But, today, I was supposed to have a dishwasher delivered by an installer who would install the unit. The time window was between 11:30 am and 2:00 pm. NEVER CAME. This is when the fun starts.
Contacting your company and getting help is nearly impossible. I have placed at least 5 phone calls today, maybe more. I was passed from phone to phone, only to wait for the phones to ring until they hang up. Nobody at Lowes answers phones. NOBODY. When I finally got in contact with people that said they could help, the answer I always got was, it's the installers job to deliver and install. They would have him contact me. It's now 5 pm. No calls. I've called back. Twice. Still no solid answer, except to be told "we have to find out why the installer didn't do the install". I guess that means I have to sit in my home and wait for a call. WHENEVER. What kind of solution process is this?
I wasted a whole day on this situation. I emptied under the sink, removed everything that might be in the way, and patiently waited for my dishwasher. My time is valuable to me.
So, to sum this up, let me say this. I purchased 4 appliances for $2,400. Not a ton of money, but a lot to me. I've already paid for them all. Your business practices are, to say the least, sad. I have purchased a washer, dryer, and gas grill at Lowes in the past. You can be sure, everyone that I might ever talk to, I'll mention the wonderful customer experience I've had with your company. To not even get back to me with a reason for the situation is not acceptable. Your installer could have been in a car accident, injured in some way, or sick. I understand the human side of life. But why can't you at least contact people and inform them why they wasted their whole day? No more large purchases at Lowes for me. And, if I don't get a resolution to my satisfaction soon, I'm contacting Visa and sending everything back. All of it. I'm very upset.

Purchased major appliances 5/17/19 going to 2 different address's. Both scheduled for 5/20 Monday delivery. 8859 Sissy Lane address, Lake Charles la rec'd phone call on their way and was delivered. The 1301 E. McNeese ,ste 304, Lake Charles La., have not rec'd as of 5/21.NOT notified by the local Lowes store on where or when the delivery would be made which is unacceptable. I called 5/21 and talked to Mitch in delivery , he was unclear on what happened but I never rec'd any information about this and had to call the delivery dept to locate the order. WHAT happened?? Need my order....

I am complaining about the Waterloo Lowe's policy regarding refunds. Almost a year ago I purchased a new refrigerator and was told I had to buy a water hose connection. After the refrigerator was delivered and installed, I was given the new hose and told I didn't need it so I should return it to the store for a refund. When I attempted to do so, I was told I could not receive cash but would have to spend the approximately $10 dollars on store credit. The person in the customer service department called the manager on the phone when I protested The manager said that was their policy and I would have to find a $10 dollar item. Given the fact that the original purchase was not my idea I did not feel I should have to find an item to receive the credit. For $10 Lowes has lost a customer. I had also just purchased a new dishwasher and stove at the Waterloo store. I will go somewhere else to replace my washer and dryer as I feel I was treated unfairly in being forced to purchase something that wasn't needed and then couldn't get a refund. It was only $10 to me, but it will end up costing you much more in lost future sales. I don't expect you to do anything at this time, but thought you should know how this policy affects your customers. I know this is not the case at some of your rival stores as they willingly give you cash for a returned item.

We purchased a washing in July last year and has been messed up for over four weeks. We have called every week and keep getting the run around that they can not find anyone to come repair. We even bought the extended warranty and for what? We were told on the Monday April 29 that someone would be here on Wednesday of that week to repair. We are very frustrated at this point. Would someone please help with this, four weeks of have to go do laundry else where is not why I bought a new washing machine. If no one can help I would like all my money back an I will go somewhere else.
Thank you
Rickie Rogers
843 672 4831 please leave message

On 5/13/2019 I purchased a Whirlpool Dishwasher from Lowes Surprise, AZ store on Grand ave. at approx. 7:30 PM. I clearly asked for installation at my rental home, 12742 Crystal Lake Dr. Sun City West, AZ 85375. I arranged to have installation call my renter and supplied a phone number and address. I was told that the installer would call within 24 hours. The installer left a message or me on Thursday, 5/16 at 4:45 PM. The message was unclear and quite garbled. I called the number associated with the message and encountered a female who was most uncooperative, hostile in that I did not know who called me. She asked my name numerous times and seemed totally unconcerned about providing installation service. I became irritated with her ( I did not use profanity). She refused to help me and hung up on me. I was in the process of calling back when someone with a decidedly British or Australian accent called back and began berating me for how I had communicated with his workmate. In a very bravado manner he announced that he would not be installing the dishwasher and hung up. At 7:30 PM I called the 800-445-937 and spoke to Alia in customer service. She said that I would receive a call from installation on Friday 5/17/2019 that would result in installation. At 4:00 PM that day I called 623-975-6020 and spoke with Brian who said it was impossible to help me and that perhaps installation would call on Mon. 5/20/2019. I was not happy with this information and told Brian I was going to speak to Corporate. Later Brian called back to say installation would be on Tuesday, 5/21/2019.
I WANT THE MACHINE INSTALLED AND I WANT A REFUND OF THE INSTALLATION CHARGE. I WANT TO REWARD MY RENTER WHO HAS HAD A BROKEN DISWASHER FULL OF WATER AND HAND WASHING HIS DISHES FOR SEVEN DAYS AND COUNTING. THIS HAS BEEN HORRIBLE SERVICE. I rely on Lowes for all my home repair and replacement. I am a loyal customer and will continue to be, but heads must roll after this catastrophe. Respectfully, G. David Wilson, 12503 W. Banyan Dr Sun City West, AZ 85375 623-229-6903

It started when I ordered some items online, Lowe's contacted me to say my order was being transferred to a different store because the store my order went to (Rogers Arkansas) could not fill the entire order. My original order cost was $358.21. Then again I was contacted by the alternative store to say they could not fulfill my order for the next several days and sent me a new invoice, I noticed the delivery charge had been increased too. I decided to cancel. Also Lowe's had taken $727.47 from my account. I contacted both my bank and and manager David Dotson at the Rogers branch, it took many phone calls and ten days for me to get my money back. I asked to be compensated for my out of pocket expenses and for the time it took to resolve this mess. Nothing was offered.

I purchased a John Deere lawnmower on 3/12/2015 a D105. First time I used it it would not turn. Called Loews and they picked it up and replaced it with a D110. Being nervous about a big investment your sales rep suggested I purchase a 3 year extended warranty which I did. The lawnmower now has a bad engine - cost is about $600.00, told them I had the extended warranty. Called Service advantage and they told me the extended 3 years was up? Said it has been a little over 4 years leaving about 10 months left. They told me the warranty started when I purchased the mower, said John Deere covers the first 2 years then the 3 years kicks in was what I was told 5 YEAR COVERAGE! Your sales rep misled me. I am a 70 year old veteran who was misled by your sales rep. Lowes service advantage kept telling me sorry but it expired. Told them I was misled and again more I'm sorry - they see my point but cannot do anything. Years of buying from Loews is now over, also going to YELP so other people do not get misled. Very disappointed in Loews - everyone was right - you are small compared to the Giant Loews they don't care.
Thanks for your feedback!
Sorry. Please try again later!