AT&T
AT&T Complaints Continued... (Page 9)
1090+ reviews added so far. Upset? Call AT&T corporate: 1 (800) 331-0500

On Friday March 22, 2013 I called AT&T to discuss my current bill which I just received. In Oct we started the bundled billing I was advised my bill would be $124.00 for 2 years my first bill and subsequent bills have been $138.96 until this months bill which has increased to $145.10? in less then 6 months my bill has gone up. what happened to our agreement? I was on the phone over an hour and half yesterday I spoke with the Phillipines 3 times India 2 and someone in Oklahoma the last person either hung up or we were disconnected no one could explain to me why or make any sense. iI do not have the time or patience to go around the world to discuss my bill.There is no where on my bill with an address to send a complaint. I will send my bill this month in the amount of $138.96. I expect AT&T to keep their agreement. I would like someone from your company to call me before I change to Comcast Cable of Dish. It should be noted that We have been doing business with AT&T since 1979 we are both seniors on a fixed income. that is why we did the bundle.

WHen I purchased my new Iphone I was told that it could now FACETIME over cellular. Since I have had an unlimited data plan for me and my wife's phones since 2003, I was told by Apple this was ideal. After my PHONE told me to contact AT&T to activate FACETIME over cellular, the bait and switch began. AT&T insisted I had to drop my unlimited plan and go to a new "Shared Data" that would drop me to 2GB of data for BOTH phones. THe cost would be the same until I went over my data limit....then the price gouging would begin. Really? A customer with AT&T Cellular since 1996 and yet again no regard for loyalty by those who I've helped keep in business. PLEASE find some sanity and make a grandfather to this new plan.

Our family signed up joining family wireless phone plan with ATT Sale in Irvine, Ca. One of the line were told by the sales Michael H was a system generated error which resulted over charge $44.23 every month. The sales has credited me 3 months and he told us the problems will be fixed. History of all the email communications are available. After 5 months the $44.23/mo. overcharge still not resolved. And now has past the one month back out period.
The Sales person told me Nov,5th, 2012 to deduct $88.25 from the Nov 2012 bill. ATT wireless sent me letter to pay the $88.25 in full otherwise will disconnect all my wireless phone lines. ACC#337018282403 Credit my account for the full $129.46 and all related charges. Fix the system generated error back to agreed rate $9.99/mo. AT&T has drag this problem over the one month back out period. If the problem still not fixed, refund me 949-394-xxxx the activation fee and cancel this phone line.

I depend on my phone for my work. My office is in my phone. I'm paying insurance with AT&T and got a replacement iphone 4S, damaged. so I had to re-send it again, which means 5-7 days without phone for the second time. I didn't know that after paying for insurance what you get is a refurbish phone and not a new one. The insurance co. even told me that if I get the replacement and is damaged again, I will have to keep re-sending it as much as needed. So what is the use of paying for insurance if you don not have guaranteed of geting a reliable phone?
I think AT&T should inform the client that the insurance they offer is not a reliable one because the company dosen't sends new iphones as replacements. I' m very dissapointed with AT&T because I have been a responsible client for so many years, and I chose AT&T because I travel a lot as a missionary and the coverage is one of the best. I bought an iphone, because I need a reliable phone, as I need a reliable company as is supposed to be AT&T. Please make sure I get a new iphone, that I can rely on, as soon as possible. I'm willing to get the iphone 5 but I have to wait until May 2013 because of my contract. PLEASE, help me with this matter. Thank you, Lyssette Ruiz. ( The main account is under Yarley Nino)

I was happy with my DSL internet service. When I moved, I was convinced to switch my service from DSL to U-Verse, guaranteed that the rate will be the same. It was not. Then I had to wait 3 weeks until they figure out how to install it, then they disconnected my service with no reason and had to wait another 3-4 weeks. All this in within 1 year. The biggest problem is that there is nobody seems to care and I really hate switching to another company and being without internet again.

Recently decided to upgrade our service w/AT&T as our phones stopped working anyway so since they were giving the iphone 4 for .99 cents we decided to upgrade our service. What could posibly go wrong? Everything. Since the moment we walked into one of their stores, for a simple upgrade the first trip took over 2 1/2 hrs. They were having some kind of computer glitch. We walked out of the store after 2 1/2 hours w/out the phones but w/an upgraded contract or so we thought. We were told the phones would come in the mail in a week as they had run out. A week later what did we get we get a bill for the total due for the new upgraded service. A new bill? but we hadn't even gotten the phones yet nor had the account activated yet. We were told we would need the phones in order to do activation. After we received the phones, which was a few days after the bill had arrived, we went back to the store and this time we had the undesired privilage of waiting 3 hours as one of the lines was activated however my husbands line had a problem and so after 3 hours at this store we walked out, with one line working and w/a promise from some tech that they would call us back w/in one hour after they got problem fixed. The did indeed call to tell us they could not find the problem and they would call us the next day. Since my husband would not be home he asked them to speak to me the next day. NO CALL ever came so I contacted AT&T and spoke to one Rep and explained the whole story and as nice as she was she could not fix whatever problem was w/the phone line so she transfered me somewhere else and I had to retell the whole story once again to another Rep and she put me on hold and got her manager involved and 1 1/2 hours later no resolution, I told the Rep to call me back w/whatever info she found regarding the problem. She called back and left me a message saying that they could not get to the bottom of the problem and so that they were going to have to file case to get line restored so that another department could take a look and resolve the problem. Here is the kicker she said it would take ONE WEEK to get an answer. WHAT? to get a line reactivated. Called back looking for Linda but the girl that answered said there were tons of Reps and she didn'tknow who linda was. Asked for a supervisor as one week to get a line reactivated was unacceptable to us so i got a Rusty Anderson on the line. After explaining now the problem to Rusty he said there was a case already filed and they couldn't do anything else, he also said he needed to speak w/the owner of the account my husband. ??????? I just spoke to how many of your Reps that did not ask to speak to the owner of the account and after all this time on the phone, NOW you ask to speak to the owner of the account. That account bythe way up to a week ago was in my name but per the suggestion of one the Reps in order for us to get a corporate discount, transfered ownership of the accounts to my husband. I got my husband on my cell and asked Rusty if he could hear my husband to which he said yes but he wanted my husband to call directly to them. WHY if he could hear my husband why cant he just continue helping us? I tell you why because the girl I spoke to before Rusty said if I hung up and call back I would get a completly different person. Not acceptable at all. This Rusty was just trying to pass the buck as they say and hope someone else would get us and deal w/the problem instead of him. Rusty Anderson proceeded to tell me they had done all they were going to do and if I wasnt happy I could just take the phones and drop them off at the store we got them at. After like 3 weeks of trying to do a simple upgrade we are going to Verizon. They are offering the iphone 4 for FREE and for aproxametly the same price. Very unhappy w/the outcome of this problem as we have been w/AT&T for years and years before they were called AT&T .

Please, I bought a Nokia Booklet 3G from eBay unknowing to me the 3G was locked to AT&T service. I am in Finland and know one seems to have a clue as to how to unlock the 3G on the booklet. I was finally asked to contact AT&T to issue me with an unlock protocol.
Please my IMEI is 358232030169467
Please I am really desperate and would appreciate any help you could give. Thanks



Disclaimer: This complaint was submitted by Emmanuel N. on 08/30/2013 at IP address 85.157.78.222 using our AT&T Mobile complaint form. This opinions contained in this AT&T Mobile customer review titled, "Nokia Booklet 3G" do not reflect the opinions of this website.

I transferred my 3 yr AT&T DSL to a new address and was promised to get one year promotional service @$19/month. Since April I have been calling the AT&TÂ billing office that the cahrge of 35.84 is wrong and every tinme they assured me that it will be fixed. It has never occured and it appears nobody knows what they are doing. They will act like robots, your name your last 4 digit SS canyou offer you infor on promotion the bill will be fixed in 3 cycles. When you call nobody knows waht is going last call today they transferred me to the rewards section. Frustrating and what an inefficent company Still struggling to fix my meal further more they are charging 5-6 dollar to the bill because of late fee. I am amd and frustrated with AT&T!

I had dsl 6.0 for over a year, but only really hadabout 2.0 speed. I called numerous times to complain and got a different excuse everytime. Techs would come to my house and couldnt find anything wrong and just leave, or wouldnt even show up in the first place after wed wait all day. I was going to cancel my dsl when at&t said i could upgrade to uverse and that would fix my slow speeds.They said it would be $179. for the change, but with a $100 rebate it would be only $79.
My bill finally came and it was $304, and guess what-ITS NO FASTER THAN IT WAS TO BEGIN WITH. One of their so called techs came to our house and tried to tell us that my new xbox was bad my two new desktops were bad and our wii was bad and our new laptop were bad, lol. Then he change his story and said it takes 10 days for uverse to ramp up to full speed. Well thats a lie also, come to find out if a customer calls within 10 days of the tech leaving their home, it goes against the techs record.
I can honestly say that at&t has lied to me everytime ive talked to them, and they dont give a damn about keeping their customers. We ordered uverse over the phone - we have at@t internet and home phone. The agent said we had to bundle all. ATT now has our home listed as disconnected and listed to a different woman in the same town but our phone still rings to this number. The agent said we can get a $ 216 gift card - now impossible to get. Recived $90 internet bill on one phone that has unlimited data plan, $90 for going over limit- there is no limit on plan in place.
Internet service at home keeps going out and has to be rebooted and the sound quality in one room is no good and the company cant fix it. The company wont pick up their lines or operators drop calls on transfers. They have the wrong email address for us but their website wont allow us access to change information. I am cancelling everthing that was installed.

I signed up for an ATT UVERSE 200 / High speed internet bundle advertised at $90.00 per month with free HBO and Cinemax for 3 months. After 3 months ATT has billed me for a total of $497.99. They also started charging for HBO and Cinemax 2 months before the free promotional period was over. They also lied about the expiration of the free promo period on their Billing website, claiming the expiration was one month after the actual expiration.
Looking to join a class action lawsuit against these ridiculous billing practices.

I contacted At&t towards the end of June last year (2012) about an employee saying she was and could access my account. So I called and filed a complaint and had At&t put a passcode on my account so she couldn't access my account. She had also been texting me and harassing me through text messages. I had asked to to stop. She stopped until around Jan. 23rd, I believe. with her phone calls and text messages again. She stopped for awhile, but started back yesterday, Feb. 25th, 2013 with her texts messages harassing me again. I would like this employee of At&t to stop. Her name is Lisa Marie Nolan she works in sales in or around the Reno, Nevada area. Her phone number is 775-830-4713 thank you kindly

I set up service with ATT bundle department for Internet and TV. Yet 2 months later I still am fighting over incorrect billing, wrong services, mislead and lied to by sales agent, wasted over 40 hours of my personal life trying to correct your companies idiot errors. I will be filing a complaint with everyone possible over this and will not refer your services to anyone and will now be looking for another company to switch my tv, and internet and will also be looking to go to Verizon after almost 18 years with your company. I don't believe the customer is always right, but I know my initial conversation was recorded. I have spoke to over 20 different people and still not corrected to my original agreement. I will see you in court if you think I will pay what I did not agree to. I do not want to speak to another person in a foreign country either! I was promised a bill $69 a month bill for Internet, and direct tv with 3 receivers, one being HD DVR all free for 12 months. All on ONE BILL through ATT! I suggest you fix this and compensate me for the worst service and lost time with children, husband and life, and for my minutes being wasted on my cell phone.
Sincerely disgusted soon to be ex-customer
Tracy McGregor

We are in quite a pickle here and getting ready to cancel our accounts with AT&T. On September 19, 2012 Steven Meyers contacted us regarding the "special, discounted" pricing on upgrades. We took advantage of this "special" iPhone pricing and INITIALLY requested one iPhone 5 (####-6543) and one iPhone 4S (####-5005). I received an email confirmation of these account changes from Steven at 3:42P on 9-19-12. At 4:07P on 09-19-12, I replied to Steven's email requesting that we exchange the iPhone 4S (####-5005) for an iPhone 5. Steven responded, via email on 09-20-12 at 7:28A indicating that the order had already been processed and requested that I call him, which I did, immediately, and had to leave a voicemail message. Since I did not get a response of any sort from Steven, I sent him an email at 11:18A on 09-20-12, indicating that I had left him a voicemail message earlier that morning. Still no word from Steven, I sent him an email on 09-21-12 at 9:18A inquiring about the protocol to follow to get the iPhone 4S (####-5005) exchanged to an iPhone 5. Steven responding, via email, on 09-21-12 at 9:24A, stating "Basically the easiest option would be to issue you a return label for the 4S when it arrives, and once that is reported as returned, we can order the iPhone 5. Unfortunately because the order is processed and sent off, we can't reverse it until the phones are shipped to you. You do not want to refuse shipment though- that may mess up the whole upgrade process with the other ordered iPhone 5s. Accept the shipment when it comes in and e-mail me, and we will issue you a return label." So, on 10-04-12, I attempted to contact Steven, via email to advise him of the arrival of the iPhone 4S (####-5005) and immediately received an undeliverable email from postmaster@us.att.com. At this point I'm frustrated with AT&T and let the matter sit a few days, while I regained my composure, as not to be unprofessional. Naturally, other business came about and the phone matter disappeared from my priority list until Jeff Ringenberg called our office on Wednesday, 09-25-12. I contacted Jeff, via phone, and he had given my co-worker, Traci Beecher, a number to call to do the swap, indicating that if we had difficulties we should then contact Jeff. Well, obviously, we had problems and have attempted to get in touch with Jeff, via phone messages and emails.. However, it seems to be a pattern at AT&T to initiate Business Account contact and then disappear. Customer Service is certainly LACKING at AT&T. All we are trying to do is EXCHANGE a phone. I do NOT understand the difficulty with this request and would like to HOW we can complete this transaction? Please advise. I understand that we currently do not have a large business account with AT&T, but our Sprint account has over 90 devices (at $6k - $7k monthly) and we are seriously considering moving over to other cellular providers; however, at this point it looks like we'll have to work with Verizon. Thank you for your time and response.

In Jan 2012 you promised to credit us (William Kaupas 214-383-0410 9900 Derwent Plano TX 75025) approx $290 on our bill....for 11 months you have called off and on claiming to turn our phone off for non payment. We have always paid the balance of our phone each month, less this balance. Check the records.
We have spend hours on hours on the phone with your people, a number of times...each time we are promised it will resolved...and each tell you have lied to us. Now, I try to call and the telephone will not work because of the unpaid balance. This must be resolved...it has been going on for 11 months.....and you are hurting my credit.
If we cannot get this resolved my next email/letter will be letter to the FCC.
William Kaupas, 9900 Derwent Dr. Plano, Texas 75025 214-383-0410

I've been having trouble with my ATT Uverse connection for about a month now. It loses signal everyday every afternoon and comes and goes. I can't even you the house phone to complain because Uverse voice is lost also. I finally called ATT from my cell phone 0n Thursday 10-4-2012 and an appointment for a tech to come out Saturday afternoon between 12 and 4 pm.
The tech gets here around 2:30, without calling first that he is on his way. I explain the problem of the signal loss and ask me to show he the lines outside. While going through the house my wife arrives thru the back door and he tells here " Hey sweetheart what going on". My wife replied "I don't think so". I led the tech to the back of the house and opened a side gate to where he could go to his truck and back. I went back into the house where my wife was very upset and she said to me that it was a very inappropriate thing to say to a customer. And I agree. After about 30 minutes the tech rang the front door and said he wanted to test one of the receivers and the cable coming to it. I saw him hookup a meter to it and he said was getting 100% signal to it. He then said he was going out to the truck for about 10 minutes and I said okay. I closed the door behind him. I went back to talk to my wife in the kitchen and after about 5 minutes I went back to the bedroom were the tech had left the meter hooked up and found that the tech was back in the house. And without ringing the doorbell for me to let him back in. This really surprised me. I use to install Direct TV and Dish Network and we were thought to let the customer know when we were coming back in the house. Anyway he told me everything was working properly and he left. My wife and I watched some TV in the living room before leaving and it looked ok. When we got home around 10pm I noticed the TV's in the bedrooms were not working. I call ATT on Sunday Morning 10-7- 2012 and told the person on the phone that the tech did something or didn't do something right because all the TV's were working before he got there. She started to tell me to run this test and that test and I finally said that they needed to send a tech out to fix the problem. He then said to me that it is up to the tech to determine if the will be a service charge if it was something that we did to the service. I then told her that it was something that the service tech did because he said he installed some new parts outside. My wife then asked that she wanted to talk to a supervisor and complain about the techs actions and inappropriate remarks that he said to her. She did get to talk to someone else whether it was a supervisor or not. We have not heard anything back from ATT. I went outside afterwards to see what the tech had done outside the day before and saw where he had left their box wide open and the cable going to the other TV's disconnected from the coupler and the coupler just hanging. Also the side gate was left open. Thank God my English Bull Dog didn't get out. I re hooked up the cable to the coupler but left the rest of the techs work as he left it. Hopefully the next tech will turn it in to Quality Control...if ATT those has a QC department.

I am at my wits end. My life has been hell since falling prey to AT&T false and fraudulent promises...that is until you sign on the dotted line. I was told there was excellent coverage in my area so I switched carriers. Huge MISTAKE. I have now had 3 different microcells and all 5 of our phones freeze up after a 2 min. conversation.
What is worse is because the freeze up the call is not dropped the minutes keep adding up and you cannot end the calls. Sometimes the only way to end a call is to remove the battery allow phone to cool down ( all 5 phones different operating systems Android and windows and different manufacturers) and restart. When the phone freezes up it shows full signal strength and that it is connected to the microcell.
At first it was just voice , but now we are having as many issues with data and text. I have been on the phone with AT&T over 100 times only to be continually told "based on your minutes we show that you are using your phone successfully" No idiots based on the fact that we can not hang up our phones when the other end goes dead, it continues to rack up minutes. I have gone from using less then 600 min shared for 5 family phones to over 1500 before the end of the billing period.
I have told them to look at the actual numbers called and they will see a continued pattern of recall to the same number over and over again. And then finally they will see that a land based phone has to be used to contact a family member on the plan. So now I have 5 phones that dont work, I have had to have a land based phone installed which now goes against our minutes as it is no longer cell to cell! Its a nighmare. The only thing I have continually told them is that whenever we have a visitor to our house with a IPhone they never experience the nightmare we have.
I have asked AT&T to send us a refurbished IPHONE and lets see what happens but they refuse. They now say we cant guarantee service in your area, even though we were told it was excellent and based on their own web site our address shows good coverage. I have talked to the managers, manager manager and so on and so on only to be spit out the same lies and deceit.
I have also been told that I am the only person on the earth that is having this issue even thought there are countless other horror stories on the internet of the same issue with AT&T and specifically Samsung phones having this issue. My only recourse at this point is to file a Notice of Dispute and take them to Arbitration. I will be seeking relief for the costs of all phones, mental anguish, loss of business and withdrawal from the contract.
Never ever again will I sign a contract with a mobile carrier. They lie and will tell you anything to get your signature on their contract. Shame on you AT&T and shame on your customer service, tech support and Presidents office ( which is just a hyped up name for some idiot behind a desk who spits out a written response.)

Being hung up on and blocking my phone where I could not call back. On 12/28/12 I called to complain about a new phone that I had received and it was dropping calls and not holding a charge. I called to get a new phone and talked to Stacey Norfleet in Las Cruces New MX who was unable to help me & transferred me to Paul in technology who was also unable to help me so I asked to speak to his supervisor and he hung up on me and blocked my calls.
Monday 12/31/12I talked with Darnisha in So. Carolina who held me on the phone for over 25 minutes so I hung up. Called again talked to Brianna Johnson, Mobile AL who transferred me to Karisa Carniel in Ft. Lauderdale FL. I have my TV services, internet and cell phone all with AT&T and my quest is still unresolved. Can I get some help? Is this the best service we can get from AT&T?

A representative came to my house to sell me ATT Uverse. I reluctantly took the service and have had nothing but problems since. First my bill was more than I expected. Then a piece of equipent went bad. I was told that I would have to send it back within certain time. I had to drive 35 minutes to turn in equipment to the closest UPS store.
When I got there, they would not take it because they had no pick up order. Really? Then I had my service cut off because my bill was sent through email along with a million other ATT emails daily which I automatically deleted not realizing a bill was included. When I called to get this mess straightened out I was charge a huge reconnection fee. They would only take the charges off if I agreed to let them automatically draft my bank account. I had enough. I canceled service and was charge an early cancelation fee.
I refused to take equipment back since it was a 35 minute drive and was sent a prepaid UPS box to mail it back. I sent it back the next day after I received it. That was in January and I am being billed for this equipment, even though I have a receipt from UPS with tracking number and signature of person receiving it.
I have made numerous phone calls and ATT just can't find the equipment. Now I have been turned into collections. AT&T is the worse company I have ever dealt with. THEY SUCK!

I called AT&T in March to get long distance added to my home phone service. I was told by customer service that uverse was now available in my area and that all at&t customers where going to have to convert over to it. I was told that there would bo no charge for the modum and no installation charge. I agreed to go ahead and get converted.
In March, I received my regular bill of $136.00 and i also received a $260.00 for uverse. I called 7 or 8 times to customer service and each time I was told that I had to paid these bills. At one point someone finally took off 49.50 for the installation charges but there were other charges that were not removed and I was told that instead of the modum being free I had to keep the service for 30 days then I could file for a reward card which would take another 4 to 6 weeks before shipping.
So I ended up paying $210 in March for the uverse and I did not pay the 136 thinking that it would adjust down to zero once they had all the correct information in their system.
Now, in april I am being billed 76.00 for uverse (which is correct) but today I received a late payment bill for 112.00 for my regular old service. I called customer service and tried to explain that the old service was discontinued and since at&t always bills in advance that bill should have zeroed out.
I could not get them to understand that and when I asked for a district manager's phone number they ignored my question and stated that I had to pay the 112 plus the 76. I can not afford to pay them $200 a month two months in a row nor should I ever have had to pay this amount. It is not right and it is not fair what at&t is doing.

I am a 10 year customer of cingular/AT&T. Never have I experienced terrible service until Cingular merged with AT&T years ago. That's when my bill has tripled the amout from what it was.
Since last year Nov. 2012 My bill has raised $51 every month. I have called every month to rectify the situation but nothing has changed other then the money has increased. Everytime I call I get people to sell me something and they are completely RUDE & DISRESPECTFUL. Today I was told I'm stupid and the best option is to cancel my service and find another company to take my headache. The matter of this situation is that the customer service just and never will be where it was years ago. I'm a firm believer that if you have someone who is willing to make the decision to stay with a company for so long that they should be a "VIP" customer and get every kind of discount they offer. It's sad but AT&T will be losing our business over this reoccuring situation due to all the games they play with my money. I hope this can/will be resolved ASAP.

I am frequently getting texts about using 100% of my data plan and are being charged $10 for another GB. I have turned off background data sending from apps and I rarely save anything or watch videos yet these charges are being sent many times a month.
The charges are adding up and my poor mother has to pay it and when she attempts to get it fixed she is given excuses or lead in circles meanwhile at&t gains from this problem getting getting any where from $20-$50 dollars extra each month!

I pay about 135 or more a month for one phone line, since I am a college student with no laptop I use my iphone for everything. I called maybe only twice to complain about the huge amount I am paying every month in return for horrible Internet services. There were many other times where I would have called but just didnt have the time to explain to another representative the same story since I knew they would just tell me the same spiel about turning my phone on and off to connect with towers. I am fed up with how much I am paying every single month for one line especially when I turn my phone off to turn it on again, and it still doesn't work. I want to end my contract. This is ridiculous. It's so slow. Videos don't even load half of the time. The last three months it has gotten worse. If I am paying top dollar for Internet then it should be excellent. Not below average. I don't want to be offer any incentives to stay with att. I want to break my contract with no charge. Sometimes the GPS would take me to the wrong places. Siri is slow and inaccurate. Please answer back soon so we could end this matter. I won't go to any press or write any blogs about this bad experience. I just want to stop this contract because it doesn't make sense. I feel taken advantage of every month when I see my bill. I don't mind saving money ever month from work to pay for this bill if I had excellent services. Since I don't get what I was promise. I think it is fair for me to ask for an early termination.

I talked to a lady 3 days ago now and she said with all the problems that we are having with our phones and one being stolen that we could upgrade and add a line for .99 total $1.06 each. She offered us the Apple I Phone 4 and or the Exhilarete for that price. Also said that we can grandfather in our plan since you dont have that anymore Now I call and they say nope. Cant do. What is the deal with this company? I need 5 phones, 4 already on the plan and add another. Why can we not get help from anyone anymore? Please respond for we really need phones that dont hangup on us at anytime of day or night. That dont shut off and on when they want. We have been good customers and pay our bill. We dont have the money to buy full price and when they tell us .99 cents and add a line for .99 cents with no problem whats the problem? Help us out here please.

Our Uverse works during the day but about 6 pm each day a red light
Comes on and we cannot log on. The troubleshooting help on the
Internet does not help with this problem and if you call ATT you are
Told there is a 30 minute wait. What a way to run a business..

To Whom it may concern, I have been an AT&T Customer for nearly 30 years. A while back I received an email from AT&T suggesting I upgrade and extend my contract for two years as I normally have done for years...I did extensive research for two months to find a phone I would like and that would perform similarly to the Palm Pre Plus that I have been using for sometime. This phone has been a perfect device for my business and personal affairs. I finally decided on the Samsung Captivate Glide and ordered through 'MY ATT' online.
I signed up and did all the necessary agreement and service contract with specific plans, etc. Once my phone arrived in mail I began to follow instructions to transfer contacts and activate new phone until I realized that there was no instruction to transfer contacts other than 'one at a time' ( I had hundreds). At this point I called AT&T tech support and got an operator that seemed as though he was reading the same thing I had on my screen and I waited for him some twenty minutes to figure out what I figured out in five minutes myself. He advised me to go into the closest AT&T store location and that they would have to do this there.
This is where my big problems began. Once at this store I was greeted by the store manager and she motioned to an employee 'Jarel' (sp?) and said 'contact transfer' or something like that. For the next two hours I was in this store as and a guy named 'Garrett' (who chimed in to contribute his own particular style of discouragement) attempted to simply transfer my telephone contacts from my old device onto my new device. She was using a converter machine with different cables and then she would walk away and let Jarel work on it for a while...nobody really handling this with a solution but rather giving me various explanations or excuses as I heard them.
I could not and still cannot see why this would be such a mystery for a company that is marketing these phones, selling these phones, creating comparative views online and service, data and text plans...every imaginable phone combination (including mine!)of instructions to transfer contacts, etc. I would imagine that there would be some IT protocol for this type of situation as Palm Pre Plus is not exactly that antiquated of a phone.
I realized it was time for me to upgrade (even though this Palm is a fantastic device and works very efficiently doing things that some smart phones still do not do) and of course that is why I did! Stuck here in this Pasadena/ Colorado Blvd AT&T store I realized and knew ultimately that someone, somewhere would be able to handle this but that I was in the wrong place and/or at the wrong time. Eventually I was convinced by everyone that it was my fault for having such an unusual phone and that they had never experienced such a situation?!?
I know from reading that there are many thousands of customers with AT&T that use the Palm Pre and have or will need to have their contacts transferred at some point if they wish to upgrade...spend money on new phone and extend contract for two years like I did... once again. So, why did they give me this totally callous, irresponsible treatment and turning the whole situation around as if I was asking for too much and treating me as some sort of difficult customer? I really was not sure. It was a bit baffling to me. Normally when this type dynamic happens it is when someone is trying to take advantage and redirect away from a particular honest responsibility. I fell for it I guess ... after all they said... they tried for all that time and made a suggestions that I owed them the consideration for this. OK fair enough.
I was convinced ultimately this Saturday evening by Jarel that I would be able to take my old phone home and connect it to my desktop and sync all my telephone numbers. He said that night my sim card was empty and that my contacts were on my phone. I thought that was strange. She seemed exquisite at making herself scarce at opportune moments. I shook hands with Jarel, thanked him and left the store and headed home to set out on the task of transferring all my contacts...at this point was beginning to worry me. I had many years of accumulated telephone numbers of all my customers, family members, employees, friends, local vendors and business that I use daily.
Once home I discovered that all of my telephone numbers were gone. It wasn't long before I realized that the numbers must have been on the SIM card. The contacts that everyone at the store kept pointing out and had me go home with were only the synced contacts from my desktop already on my phone, most of which were only email adddresses. All my phone numbers had been erased. If they were aware of this then that would explain the strange behavior. If they were unaware then perhaps there would be a way to recover them. I was very concerned.
I could not imagine that they would not know they had erased my SIM card. It was too late, the store was closed when I called. I returned today (Sunday February 19, 2012). Having decided I was going to give everyone the benefit of the doubt I went in with an open mind and was only concerned with finding out if there was some way to recover these numbers as the alternative will be a long process of recovering them...and some I may not be able to get at all. In my reality I have to work come monday morning and this is going to create havoc. Having my own business is not having the dubious luxury of excuses, muddled smokescreens and discouragement while collecting a paycheck.
Almost as soon as I approached and her body language and manner in which she reacted was very telling that I was not going to get any help with this problem (as a reminder; a problem which occurred as a direct result of paying for goods and services, agreeing to a contract and following direction by AT&T personell to then thouroughly being abandoned in the lurch once things went awry) I still gave her the benefit of the doubt. I asked her if she could please relate to what I was experiencing and that it was my understanding that this whole transaction was marketed to me as a seamless transaction and now I am left hanging and having to deal with a mangaer taking this 'personal' as if it was about her.
I was appalled how much personal attention she seemed to be demanding and how unproffessional and irrespponsible this whole ordeal was. How did I get stuck in this situation? I got no resolve. Spent nearly an hour at the store arguing and of course Mr. Garrett was again pitching in his two cents only insofar as to offer more discouragement (help get me out of there) but no responsible 'take care of business' person could I find.
Except for the security guard, he seemed level headed and a straight shooter. really wished I could have done my business with him. I did notice that 'Jarel' was there in the store and the minute I walked in he disappeared in the back and when I asked for him said he was gone for the day. Another weird thing.
I left with the problem. I was hoping to find some efficient technical person that could perhaps convey what exactly had happened, maybe move forward with this whole thing in a responsible, productive way but instead I felt like I was dealing with a group of teenagers unable to confront problems and solve them without being sneaky and dishonest. All in all, as a paying loyal customer I was hoping to leave feeling a little better and confident about something through all this. Instead, I was distraught and angry.
I will proceed to see if I can hire a private technical person to look into this and If all else fails (and hopefully not) I will do the more inconvenient thing and return my phone, ask AT&T to cancel my contract on account of this breach and remain month to month as I was and keep my options open. Maybe this is a sign for a turning point for me to consider another carrier after all these years? I don't know. All the folks at this store seemed as if they would be perfectly ok with that. Probably nobody would care. I must get back to my life and my work now, this is a costly and time consuming issue!

My dad, my sister and myself decided to get my mom an iPad for Christmas. But first I called AT&T to make sure mom would be able to get service where she was. The lady I talked to was very nice telling me there was no problem in doing this, that was November 19,2012. She did tell me that in order to not be charged until when we needed it to call closer to Christmas. We called on December 19,2012 and talked to a Natalie who said there were no ports available in that area but she would put in a request for one.
She said to call back that Saturday. I did and was on the phone for 4 hours getting the run around everywhere. No one knew anything but were too busy to help and wanting to send me to someone else to bother. Even places like wireless service. Why send me to wireless phone service for DSL? Also, sent me to tech support with a person who I couldn't even understand but wanted me to tell him the # on the iPad! Why?
All I needed was to know when they would have Internet service for my mom in her area! Plus, and this is kinda funny, a lady asked me, while I was waiting for them to check on moms DSL, if I wanted mom to have her bills sent to her compute r so she could look up her information!! Can you believe that? I said NO, as I am trying to get her Internet service with you!! She said, oh, that's right...where does AT&T get these people??
I finally get off after feeling like I could scream! I go online to check at my house for mom and notice that they have her in the system for her phone # as trying to get Internet service. I call back after Christmas December 28,2012 and after talking to another lady that doesn't /can't help me she tells a man in the area /room with her who my sister, mom, dad and myself have the feeling doesn't want to talk to us.
He comes on all sighing and frustrated and tells me the best thing to do is go online at my house and sign her up with her address. So I go home and try to find it but only see where mom is in system and a date of January3,2013 as date for Internet to be processed. I call back that day and am on phone for almost 3 hours with same bunch of crap as before...switching me everywhere but where I need to go.
Plus, after demanding someone higher up I get a supervisor who is so rude that after asking what he can do for me puts me on hold while I explain. then after I finish I say hello! 3 times before he comes back on, I heard a click, and says while I was talking he was pulling some information. How rude! Then he says that if I can hold on a few more minutes he will try something...then it rings me over to tech support where I was at the beginning of the morning. This man says sorry but after all this there isn't anything you can do...
I can say this though, if I ever find a company that is even half as big as AT&T I WILL be seeing about going with them. My sister has already changed everything including their business because of all the trouble they had with AT&T and my husband thinks we need to too...if AT &T doesn't get their act together they won't be the largest anything!! people can only take so much before they look elsewhere...this has been an eye opener for me...
I've spent countless hours on the phone with nothing to show for it except my blood pressure spiking. My mom has an iPad that she can only play games on and my dad, sister And myself are out of $500, a gift mom has been waiting for that she can't use until someone in her area dies! I asked ATT about another port but nothing...my sister and her husband are looking into something, maybe they will have better luck with another company!!

First, a little background. I initially signed up for U-verse in July 2009, when it was first offered at my apartment complex. I love technology and I am the one people usually turn to for tech advice. I have recommended AT&T U-verse without reservation to anyone who asks my advice. I tell them that if U-verse is available in their area, it's the best TV/internet service available so it is a no-brainer as to who they should use as their service provider. Several of my recommendations have resulted in U-verse gaining more customers. I'm not telling you this because I expect something in return.
I have never even taken advantage of the referral bonus because I don't want people to think that is the reason I am recommending U-verse. I really appreciate a company that values their customers and does everything in their power to ensure that they offer the best products and services to consumers.
I tell you all of this to now give you a recap of the most recent interaction I had with U-verse support. I have had problems with service in the past, but have always had them resolved by AT&T's courteous and responsive customer service team. I had an issue when transferring service when I moved to a different apartment in the same apartment complex. This issue was handled promptly and with minimum service disruption. I have been completely satisfied with AT&T U-verse until now. Following is a timeline recap of the steps I took to have my service restored.
10/11/2011 - 6:00 A.M.
Woke up to find that my RG was unresponsive and could not get a signal. TV and internet services were completely down.
10/11/2011 - 6:30 P.M. - Time of call: 55 minutes
When I got home from work, my service was still down. I called U-verse support and the tech walked me through the troubleshooting steps. She eventually suggested replacing my RG with a new RG, which would arrive Thursday, 10/13/2011. I'm not an expert on AT&T's system, but I had doubts that the RG was the problem. I asked her to send out a tech to troubleshoot the problem, but she said that there would be a $149 charge to dispatch a tech without first trying to replace the RG. I conceded and asked her to ship me a new RG.
10/13/2011 - 8:00 P.M. - Time of call: 1 hour 25 minutes
I received the new RG and followed the steps to get it running as soon as I got home from work. The new RG was producing the same symptoms as the previous RG, confirming my suspicions that the RG was not the problem. I called U-verse support and the tech walked me through the same troubleshooting steps as the previous tech. She concluded that the RG was the problem and offered to ship out a replacement. I told her that the RG I was currently using was a replacement that I had just received today and told her my suspicions of it being a deeper problem, due to the new RG producing the same results as the previous RG.
I asked for a tech to be dispatched and she told me that there would be a $149 charge to dispatch a tech. I asked to speak to her supervisor. The supervisor agreed with me that there was a deeper issue and believed the RG to be functioning properly. She tried to transfer me to Tier 2 Support, but there was a problem reaching them. She then said that she was going to go ahead and have a tech dispatched to troubleshoot the problem. She scheduled a tech to come out on Friday, 10/14/2011, between 4:00 P.M. and 9:00 P.M.
10/14/2011 - 3:18 P.M. - Time of call: 4 minutes / 3 minutes
The service tech called me and told me that he was in route to my apartment and that he should arrive in 5-10 minutes. I told him that I was still at work and would leave immediately to meet him at my apartment. He said that he would go ahead and check the outside lines. My commute is usually around 30 minutes, but got stuck in traffic on the way home. The tech called again at 4:15 to let me know that he had checked the outside lines, and that he believed my inside lines were ok due to the fact that he could "see" my RG from outside the apartment. I told him that I would be home in 10 minutes and he said that he could not wait on me. He also stated that he was not qualified to troubleshoot the outside lines and that he would put in a call for an "outside line" technician to come out and check the outside lines.
10/15/2011 - 10:15 A.M. - Time of call: 36 minutes
I have yet to receive a call from AT&T, nor have I noticed an AT&T technician on site servicing anything. I called U-verse support again only to find out that the only thing that the technician had reported was that I was not available to let him in the apartment to check the lines. There was no record of the tech requesting another tech to check the outside lines. The customer supprot tech offered to set up another appointment for Sunday from 4:00 P.M. to 9:00 P.M. I told her that I had dinner plans during that time and that I would not be home. I asked her if a tech was available to come out today and she said that there were no open appointments.
On a side note, I had planned to have several of my family and friends over to my apartment to watch football, which I had to cancel due to not having TV service. I told her that I wished to cancel my service and she immediately transferred me to someone else. I told the second representative the whole story and told him that it looked like my only option was to cancel service. I told him that I still love U-verse and hated to cancel my service, but that this series of events was unacceptable. He agreed with me and told me that he would help me cancel my service, or that if I was willing to try, he would get this issue resolved.
He placed me on hold for about 5 minutes and then the phone started ringing. Someone from Tier 2 support answered and was unaware of my current situation. She said that my call must have been dropped and transferred to her somehow. I gave her a rundown of how I reached her and she offered to help. She told me that there was an opening for today from 12:00 P.M. to 4:00 P.M. and that she was not sure why the previous tech stated that all of the appointments for today were taken. She scheduled a tech to come troubleshoot the issue.
10/15/2011 - 3:45 P.M.
The service tech arrived and I told him the story of what was happening. He checked the line that plugs into the RG and could not get a signal. He checked the line in the wall where it enters the apartment and could not find a signal there either. He put in a ticket to have a tech come check the outside lines. He told me that the tech would call me and give me an update on what he finds and let me know when to expect my service to be restored.
10/15/2011 - 10:30 P.M.
I contact U-verse support to check on the status of my service outage. The representative advised me that the tech was currently working on the problem and that someone from AT&T would contact me once the issue has been resolved. He told me that service could be restored tonight, or if not tonight, first thing in the morning.
10/16/2011 - 9:45 A.M.
A tech showed up and said that he had checked the outside lines and that everything appeared to be working properly. He asked to come in to check the other lines. He checked the same lines that the tech checked the previous day and determined that the problem was either the wall jack or the cord running from the jack to the RG. He replaced the jack and ran a regular phone line to the RG. The RG finally connected and service was restored.
I have several issues with the way this process was handled. My main problem with this encounter was the lack of urgency on solving this issue. U-verse at one time had excellent customer service. What happened? I will be moving soon and I had planned to have U-verse as my TV and internet provider in my new home, but I am hesitant based on how this situation was handled.
The purpose of this letter is to inform AT&T management of my encounter, and hopefully have the current way AT&T handles customer service and technical support analyzed to make it better.
I schedule new service with att internet for a friday at 1.30 pm. After traveling 66 miles to my vacation home to meet the installer, no one showed up. Called att at 4.30 pm and they said I already had internet. I aske how is that poosible? They said that I dont have be there. Ok, but the agent tranferred me and the second agent said tha I do not qulify in my area for dsl? Ok, she tranferred me again and the third agent said I need uverse? Transferd again to a manager and he said it would cost me approx 200.00 for a new account. Today is monday and I dont know if I have a order in place or internet or if all these people from att have any clue or care.
Thank you for taking the time to read this.

Since October of 2012 when I added internet to my land line service they never can get my bill right. I called on 3-11-13 to try to get something straighten out went thought three people and then on the fourth person never was connected. Spent over an hour and never got any where. I want to know why every month I get charged a different amount? Example: Bill for home phone & internet 12-13 65.41. 1-13. 71.24. 2-13. 63.64 3-13. 67.41 . I was told it was going to be under 60.00 per month.
Also I had problems with my internet not working right in December. Three times a tech came out did some repairs outside and checked it out before they left. I had bad internet connection for 5 weeks . I finally figured out they had one of my connection plugged in the wrong port.
You can see for yourself how many times I have called in. It would of been more but I'm getting tired of not getting anywhere with your employees. I am not a happy customer.
Martha Rodriguez

I ask for internet service in December 2012, i change my mind and cancelled it on december 23 2012.They told me that everything was taken care of. Received a bill, and nothing was taken care of. i also recieved a box in the mail. I call and again they were taken care of it ,they also said they were going to send me a sticker to send the box back. Nothing 5 times I have call you people to get this cleared nothing. Received another Bill for 23.79. I spoke to and her name is liz and she said she was going to call me back. Nothing Nothing and Nothing. and still i get charge. Iam so fed up with the customer service on this company. I want something done.my phone number is 561 283 7284

I am working on a letter to AT&T explaining why my rejected fraud claim is in fact completely legitamate! Having repeatedly been given the run around with NO opportunity to talk directly with someone on the fraud unit I request the contact email for someone in charge ON THE FRAUD UNIT! Being placed on hold for 3 mins by an AT&T international care agent with incomplete details and only part of the story who spoke to the fraud dept on my behalf who then quickly rendered a decision against my claim is unacceptable!

Late last fall the grassy area at our curb was dug up and seeded to repair a phone problem our neighbor had directly across the street from us. My grassy area damaged is approx. 5 foot x 40 foot which is now full of rocks, mud and no grass. The reason my side of the street was dug up is because the main cables are on my side of the street. The neighbor who required the phone work is: Steve Ninast, 1239 Woodridge Trails Dr. Fenton, Mo. 63026. Their phone number is: 636-349-7608.
My name is Rich Lanigan, 1238 Woodridge Trails Dr. Fenton, Mo. 63026. My phone number is 636-343-8980.
I would like to have my lawn repaired.
Thank you.

I called AT&T to transfer my home service and a credit check was ran with out my knowledge or permission. I do not appreciate the fact that I was not informed of the credit check. Plus the fact, that it is ILLEGAL to perform a credit check without the knowledge of the consumer.

On Tuesday Dec. 3rd I called a reported my phone out, I still have a land line. The service department guy I spoke to said it would be 6-7 days to get it repaired. I asked why and he said they were behind on repairs. I said this would not work as our small business also opperates off our residential line. He did not care. I left it at that, on Friday, Dec. 6th, I called again and a very nice woman assissted me, and said they could fix it by Saturday the 8th ..a little better. Well I have waited all day and no show yet and not a single way to find out if anyone is actually going to show. My family, tenants and customers have had no way to contact us for 5 days this is so unacceptable. I have been a customer a long time and am greatly disappointed. Maybe they need to hire more workers and stop paying the CEO's...ect..so much money. We live where cell phones do not work, if there is an emergency....well let's hope not.

On the 29th Dec 2012, I had sent a request to IMEI unlock a iPhone 3GS. I had received a request number 1464442, it states that if any other quires are required that I would receive an email.
I have received nothing as of yet, and it has been more than 5 to 7 working days. I got the phone in Santa Domingo in Jan or Feb 2010, and I stay in South Africa, I don't have the slip from the shop that I had got the phone.
Can you please advice on the way forward, so that I can unlock the iPhone, I had got around it before by jailbreaking it but now it has been updated to 6.0.1 and the jailbreak does not work to unlock the phone.

I have been with AT&T ConnectTech for 12 years and I have finally had enough! They provide me with home phone and DSL service. Last week I lost internet service so I called and was put in touch with ConnectTech. After going through some of the basic modem related issues I was told I would have to purchase a plan to get the technical help to diagnose and correct my problem. I spend 2 full hours with 4 techs over the course of 2 days.
I was told I had a virus (turned out I didn't). I was told that my network driver was missing (turned out it wasn't). And finally I was told to remove everything from my computer and reprogram it (I am glad I did not follow that advice!). The ConnectTech techs were too concerned about getting me off the line as quick as they could. Well I stumbled upon the solution to my problem myself. My DSL service had to be reinstalled.
It was a simple fix that I did myself. I called ConnectTech and told them that their lack of service wasted my time and I am not paying to continue this service. I was told that I would have to pay an early termination fee of $150!!! I called back and spoke with a Billing Supervisor and he told me he would not waive the early termination fee because the techs spend 2 hours of time with me.
I told him ConnectTech provided me with 2 hours of wrong information and missed the simple fix! I received ZERO satisfaction!

I have a complaint. Yesterday, 11-03-11, I called with questions about getting DSL Basic Service (U-Verse for my area) and I got a Customer Service Rep who sounded inept and I no confidence in a single word she was saying. I told her this and she offered to transfer me to a manager. Her manager, Trevon from Los Angeles, was understanding and informative. Understanding of my frustrations, he offered me a rebate of $100 for the modem and a waiver of $36 for the activation fee, I accepted it. Unfortunately the call was dropped by my AT&T iPhone before he could complete the order so I had to call back.
I went throughout the automated system and got Doug, who said he was able to see that the manager, Trevon, was entering my order in and that he would transfer me over to him. What he actually did was put me back into the automated system (COMPLAINT #1)… I went through the prompts and got to Dion from Fresno, no employee number, and he said he was able to see the order Trevon was putting in but could not honor the rebate and wavier. He told me he emailed Trevon and was waiting for a reply. He took my contact number and said he would call me as soon as he heard from Trevon.
Concurrently he was taking my complaint on Doug and that his manager might be calling me back for more information… no call (COMPLAINT #2). I call back and the center was closed. I call back today, 11-04-11, and get CSR Andrew, and he couldn't help me because I'm a U-Verse customer. He tells me he'll connect me to a U-Verse agent and that he would warm transfer me… that wasn't done (COMPLAINT #3)… he drops me into the automated system.
Brenden, from U-Verse is trying to help me and he sees an outstanding balance of $1,775.23… my balance according to att.com is $342.18. He can't move forward and he says he'll put me on hold and he'll speak to the credit department to see if those charges of $1,775.23 were fraudulent… he doesn't put me on hold he cold transfers me to the National Credit Verification Dept (COMPLAIN #4). Kathy Daniels from National Credit Verification is unable to help me because their systems are down and I should call back after 20 minutes.
No one there seems to know what good customer service is about. Either that or they don't know how to put people on hold. I need retribution! An email back to me letting me know you got this and that those I have listed were reprimanded would be nice. Since starting this, I called 858.522.8918 for more service and they couldn't help until the "unpaid balance" was corrected. The National Credit Verification Dept's systems are still down so Cheryl, said she'll call me back Monday… we'll see what happens.

I have had my account with ATT for over 6 years, and I have had some trouble with my bill getting large, from returned checks. So I have some fault here as well. But I get very frustrated and unhappy when a payment arrangement is set up with AT&T and then not honored. On Nov 10, I spoke with Prina Cruz, badge number PB179M, she was very helpful and made some credits and payment arrangements on this account. We cancelled a payment that was due on the 14 for 749. And then made an arrangement of 394 on the 24, 394 on dec 8, and then the balance dec 16. That was set up and in place and I called again on the 19 to confirm this information. So on the 24 I made a payment of 394.
But after making the payment te computer said my account is still past due and subject to interruption. So I made another payment, I made the payment but new it was not going to go through. I wanted to at least make sure I followed my arrangements. Which I did with my first payment. So that week one payment went through and 2 were returned. But I made the first payment and it wen through. On dec 1, my service was interrupted. That's when all the problems really started. At that point they said they were not honoring the old arrangement and further I made new arrangements that I would have never done. After going back and forth several times with different managers. The rep I spoke to said they would accept half of the past due. Manager only said full balance.
So I accepted to do half. Confirmed with rep when 2nd payment would be due on dec 17. She then asked if she could take her break and call me back. So 10 min went by, called me I could not make the payment with a credit card. I asked to put in the system so I could make a payment later. I went into a att store after work, and made the payment in cash of 350. Called AT&T and waited 28 min for a rep, and then was hung up on. A rep at the store helped me and called in, he further said that management did not approve the deal, and the whole balance was due. So my true complaint was that payment arrangements with AT&T are not being honored by AT&T I will be forwarding a letter to the attorney general as well, as all this was happening to a survivor of Super storm sandy. I was out of work for 3 weeks and displaced for 2 weeks.

Hello,
My AT&T troubles started from the time we got on the telephone. I have never remembered my 4 digit pin but always give a password reminder & the same answer. For some reason this time it didnt work and the rep told me I had to go into a store with my picture ID. I've recently been in a car wreck and have a neck & back brace, but I guess that doesnt matter when it comes to federal regulations. I had to ask to speak to a manager and suggest to them that they call me on my phone number on my profile. It would've been helpful if he told me that they could do that and to answer the other line when they call. Instead he came back to the phone saying we called you twice and you didn't answer, at which point I asked was that him calling from the 803 number. I answered the line and we finally got down to business, but not before the rep Tiffany, came back on the line with her "how can I help you ma'am" that was dripping with sarcasm. Any who I disconnected my services Oct 22 and received a bill for roughly $150 for internet & U300. I have returned all equipment and was told that my 6 month promo expired in July, although I signed up with AT&T the end of March. I asked the rep, Tiffany, to send me copies of my bills so that I could try to make sense of this, since my OLB was disabled when I closed my account. She gleefully told me that she would have to charge me for it because they already sent me one courtesy bill. I was already upset with the whole security issue, but then to be told I cant look at the bills unless I find them. Well, my OLB is disabled and I signed up for paperless billing so help me understand this concept please.

I have an I-Phone that I am having trouble with the battery holding a charge. When I went to the local store and ask if they would help me with this problem they told me that my phone had just just went off of warenty and there was not much they could do for me. I was give a phone # to call and see if there coprate office would be able to help me. The person I talked to gave me 2 ways to slove the problem the frist was to send the phone to them and they would check the phone and make the decision if there was a problem if they found a problem they would fix the problem but this would take several weeks to complete so I would be with out a phone during that time so why have a phone that I cant use but yet pay the monthly bill on. The second way was they would send me a phone during the time they were looking at my phone for a cost of 180$ and the cost of the new battery that would cost me 80$. I would not get the 180$ back so with the 180$ and the cost of a new battery at 80$ I would pay more that the phone is worth. No matter what I do it is going to cost me a lot of money to fix a battery 180$ and the cost of the battery or the loss of my phone for several weeks. They are not giving a fair deal here so why not pay out my contract and change carriers and get a new phone at the cost of 200$ and the second phone free. What would you do here get screwed or change. Hope you can help in this matter and not give me the same bull----. Can you afford to lose a costomer over a batterry and all of the bad press you are going to get. I hope you are going to treat you costomers better than that but at this point in time I don't think you will. If I am ever ask about who I would recomend for a carrier it sure will not be you if you can't fix a battery problem with out costing a ton of money you don't need my help in getting more costomers to screw over.

After 4 years of terrible service...I finally had it. Call after call I was put off. Doubly frustrated due to the fact that I had to drive nearly two miles to get good enough reception just so that my call with their service would not be dropped. Yet time after time I was told that I had at least 2-3 bars of reception. They talked me into getting a mini cell booster. Told me to try it (at a cost of $199) and if I was not happy with it ...return it. Well I found out from my neighbor with the same problem that the mini cell does not help. So I called and went in to the store to return THE NEW UNOPENED package...only to be told that it needed to be returned within 14 days! No where on the shipping info/receipt did it state that...nor did the AT&T customer service person on the phone state such. So now I have a mini cell booster of no use. It is one thing after another with this company. The people on the other end are all friendly and polite...but...totally useless. It is an obvious game of burn the customer out so they will just suck it up and move on. It is experiences like these that cause people to "go postal"! I understand that things happen...but really....time and time and time again...it can't be just me. HELP!

I called to findout about expire date of my contract and I was transfer to retention dept. and talk to one lady her name was Bowman Tywana and I ask her if you have any promotion so I can stay with you. My price was $ 174 per month and reqest her for bettr deal but she told me no promotion is going on right now so I said ok and hung up phone. Now I started with different company with half price in same deal. I called for cancel my service after expire my contract, now they are saying I have renewed contract with them and which never give them permission for that and never talk about any renew contract. Why do I have to pay $150 for early cancelation which I never ask for renew my contract. Please work out with me otherwise I have to go talk with better bureo. I will appriciate if you do something abut this and Terminate that lady from job who cheated me. Thanks again.

I bought an iphone From an AT&T dealer in Chandler ok a year ago in June. The power button needed work so it was taken to an apple store in OKC. The person at the apple store opened the phone and said the "home button isn't theirs so it can't be touched" I called AT&T and was told this was not their problem. The store I purchased this phone from does not sell referb phones so it had to have come from apple this way . Was told this was not AT&T 's problem. I was fraudulently sold a new phone and no one wants to fix the problem or take ownership of this dishonesty

We have been with AT&T and the company they previously bought out for 8-10 years. Our business is in a poor and rural community and we rely on contracts with the US Federal Probation Department and other contracts to survive in this area. 90% of our patients are Native American from the surrounding reservations. Our business gets paid once per month, and as per contract they have any day up to the last day of the month (unless there is a department issue) to mail our checks. They do not have a direct deposit.
Our business is in Rapid City, SD, and our checks are mailed from Sioux Falls, SD, after approval from Pierre, SD. Our business survives from check to check because of the low-income area we service and the business does not have State or Federal monetary support and does not have a savings account. The reason I'm explaining this is because I have had checks returned because the checks did not come in as expected or a payment arrangement could not be kept because the check did not come in on time. As our payment history with AT&T shows even with our difficulties we have always paid the bill.
This month, December 2012, our check was delayed because of the 3 year contract updates with the US Federal Probation Department. I had received an email from AT&T showing our cell phones would be shut off if not paid by the 20th of December. Instead of just waiting for the 20th I called and made a payment arrangement for the 10th with the Debit Card, knowing our check is mailed from Sioux Falls on Thursdays and received in Rapid City on Saturday afternoon mail and the payment would be put on the debit card.
Unfortunately, on Monday, 12-11-2012, the administrator in charge of issuing the checks sent an email stating the officers had not turned in the updated contract client travel forms so our check were not approved last week but would be issued this Thursday, 12-13-2012. I called AT&T immediately to let them know of my problem and was eventually put through to a manager who basically told me there was absolutely nothing they could do because I had already made a payment arrangement and broke it.
I explained that this has happened to us in our history with AT&T on several occasions and because we have always make our payments ($300.00 to $400.00 a month) AT&T had always supported us by not shutting off the service but would charge us a disconnect fee that we were glad to pay for the support. The manager could care less and did not care to discuss the issue with me any further. So, in desperation I called on Tuesday, 12-11-2012, and explained my situation once again.
After the man (I believe his name was Nicolas) gave me the same explanation I asked him if he could put me through the save department (which I had been put through once before in my history and they had helped keep service alive). He asked me if I was going to discontinue service with AT&T and I told him that if after as many years and as much money I had with AT&T and they could not wait 5 more days for a cash payment for the late payment and also the new payment then, of course, why would I want to stay with this company. He asked me to wait while he put me on hold to discuss the issue. He returned and told me that he could not set up a new payment arrangement but would put a note that the service would not be shut off until Saturday, 12-15-2012, if that payment was not made.
I stated what he told me back to him to ensure that what he said was correct, thanked him and felt relieved. Today, 12-13-2012, our phones were shut off! I called and was put through to a manager who stated that because the phones were shut off today even the "save" department could not help, and the rep that I had spoken with did not have the authority to tell me that our phones would not be shut off until 12-15-2012. I asked the manager if it was AT&T policey for reps to blatantly lie to their customers? Also, because of the lie and then having the phones shut off that now the "save" department could not intervene, "Was that my fault?"
So, in summary, I was given a payment arrangement for 12-11-2012 that I could not make but was given 24 hours to get the money on the debit card and still be charged the disconnect fee. The next day I was told that because of my situation that a payment arrangement could not be made but they would put a note on file not to shut off phone until Saturday with promise to make both payments. On 12-13-2012, two days later the phones were shut off and the manager stated he was sorry I was "lied" to but there was nothing he could do. So, as of 10:00 am this morning we have 3 patients that cannot contact us if they needed transportation to our office and have not shown up for their therapy sessions. I understand that AT&T needs to be paid for allowing us to have service with them.
That is a given! But the unprofessional and non-customer service related way the "managers" have handled this situation is unforgiveable! If anyone one of the 3 patients are in distress and can not reach us at this time - it is unforgiveable! If the rep had not "lied" to me I would have had time to contact all patients for this weeks therapy and warn them that our phone service would not be available until Saturday and other arrangements would have been made!
I am absolutely astounded how AT&T management after all of these years and all of the thousands of dollars are business has spent with AT&T decided to punish us. This is another example of how our country has lost empathy for the "little people" and "poor people" who are paying their taxes and working to help underprivelaged citizens.
Although we are late at times we pay the extra fees for the honor of your phone service and ALWAYS make our payments and fees. Our business is very sorry that we have caused your multi-million dollar business difficulty. And, I would like anyone who gives a damn (I'm positive this will not be read or it will be read and thrown in the shredder) to know that as a small, disadvantaged, minority business that is just making it day to day never turns away a patient who cannot pay today, but can pay in the near future. Our patients are not just a number, they are human beings and we have empathy. Sorry for taking up your time with our trivial issue with your company! Sincerely, Gina Fiferman.

I am really screwed. I admit it was my fault but I sent my credit card payment to my closed AT&T account. It was a huge amount of money and I thought it would bounce back. WRONG. It was placed in some black hole account in the middle of nowhere where I have to dig and stratch to even get them to acknowledge they have my money. I have talked to 15 different people at AT&T and not one of them cares or if they pretend to care, they won't do anything about it.
I have had three people promise to call me back and not one person did. I can eventually get through to accounts receivable but they cannot connect to what ever black hole AT&T customer service department has my money. The best I have heard is hold my breath and wait for a check in three weeks. I cannot believe that this is the way a company would treat someone. IT IS MY MONEY and they have it by accident. I have friends who have done the same thing without all the hassel.
When I said it was AT&T I had each person say "you are screwed". Yes I tried to reverse it through my bank when it happened. Yes I called AT&T immediately (within 30 minutes) of them getting my money. That was over a week ago and it took this long just to locate it. In the meantime I have beeen insulted, disregarded, bounced around and forced to jump through hoops to get my almost $3000 back.
I am a single mom that works for a non-profit. This was to pay off my daughters tuition and they can't cut me a break and give me an acutal person to talk to that might help me out or care about the fact that I am paniced that I will never see my money again. The next step is an attorney.
WHAT EVER YOU DO DO NOT SIGN UP WITH AT&T

I was interested in having the U-verse with AT and T . They had schedule a technician to arrive . They did not . I tried to check my status on line and it was not available . On the day they did not show up , I called at and t . After passing me around several departments , they told me that for some reason , my account was cancelled .They had schedule me for another date one month later . This time they showed up however , they said they could not install the services for a box of some sort is missing .
Attempt #3 came when a rep was going around out building saying that they had install the box needed due to the demand of people . For this attempt , i took a day off. Guess what the technician did not show up again ! and when i got a hold of someone they told me that they could not install u-verse for there was a part missing ! AND check this out , before i could get a hold of someone , i check my status online and it states that my installation date was scheduled for dec. 31 , 2036 !
I ordered Uverse TV back in October. They have been out to install a total of 6 times. Each time it is the same story, the other department did not do what was needed. This company is totally disjointed and has absolutely no regard for their customers. There sales and product offerings are a scam. I would recommend that no one do business with AT&T as they can not be trusted and are totally out of control. If I had the opportunity I would divest all service with AT&T. This is what happens when a company approaches a monopoly in a particular area. Sound familiar?
I had saved all my documents to prove such even happened.

I submitted an issue on Saturday which finally after 7 months a ticket was created. I was told someone will follow up today (wed). I called the tech support department to find out, and the person who answered the call stated she has no information. i asked her to contact the department that is working on this ticket and she said she has no way of contacting them. Understand, i've been going through the same issue for 7 months and changed out the phone 3 times and got 2 new sim cards. It was obvious she was reading her dialog book, so i asked to speak to her manager. Her manager would not come to the phone and delivered the same message this woman just gave me which was they have no way of contacting this 2nd tier department. I asked for this manager's name and id number and the woman said it was against policy to give out such information. How is anyone going to submit a complaint or a compliment if basic information cannot be handed out? The only information I was given was this manager's name (who refused to get on the phone) is Christina.
I ask you this: How does such a large company not be accessible to different departments? Why is it that the wireless customer service department have the worst employees who does not or cannot assist? Why is it that the wireless customer service department have under trained and rude employees?
Don't tell me that the day isn't over. There is 2 hours left in business hours. Again, 7 months of the same issue and it's taking AT&T this long to TRY and assist me?

I recieved a call from an AT&T business representative back in May. He was calling to see if I wanted to add AT&T Office Reach to one of our phone lines because of the person using it making so many 411 calls. He told me that if I added this service it would cost $5 a month as opposed to the $20 or more that was being charged in 411 calls. I told him I would have to ask my administrator and would get back in touch with him.
After I let him know he could add it, he said it would take 1 week for it to be fully functional. I said that was fine. Waited for the next bill to come, it hadn't been added. Giving him the benefit of the doubt ,I waited once more for the next bill, since I had spoken to him close to the end of the last billing cycle. Thinking that it would show up on this bill. It still had not been added after 2 months. So I sent him another email asking him why this service had not been added, and he said he would get it added for me. So I wait another 2 months, it still has not been added. I then send yet another email, telling him that this service needed to be added immediately and we were not paying the current bill until it was handled. He said he would get it added ASAP and would see about getting us a credit.
Next bill comes, Office Reach still has not been added and we only recieved a credit for 1 411 call ($1.99). I send him another email telling him how rediculous this was and asked how hard it could possibly be to get this added. By this time we should have been paying $5 a month for Office Reach and had already paid close to $100 in 411 calls. I told him that we didn't feel we should have to pay for these since it was a error on his end. He said he would try to get this service added and would see about getting us a credit, but it would take a week to get it done because he was on vacation. I sent another email to him last week to see where he was on getting this added, and got no response. I sent a final email to a sales rep. yesterday to see about getting this added and asked how to file a complaint. Got a response within a few hours that it was being added and would take 7-9 days for it to be fully provisioned, but no response on a complaints department. We'll se if this actually gets added. But it is rediculous that it took 7 months to get anywhere with this. I have kept a copy of all emails sent and recieved. There needs to be something done about this guy!

My complaint is with the ATT store where I purchased it. 1521 Olympic Blvd. in Walnut Creek, CA. I went in to purchase a new cell phone. They told me that if I went wireless with my HOME phone that it would be cheaper - 15.00 CHEAPER. Also told me that I would maintain all the phone services...caller id etc., the metro plan etc. All this was not true. There was no caller ID and the wireless was costing me 6.00 MORE per month. I immediatly went back to the store with the wireless router and told them they misled me and to put EVERYTHING (phone and internet) back to its original state. I was 10 days without phone service and had to use a hotspot for my internet connection which was very spotty. They assured me over and over all would be taken care of and would also take care of any extra charges - so far the extra charges are 145.00 but haven't received all the bills yet. So now I have two internet connections and being charged for both. I have emailed them repeatedly and left messages with the manager and the case worker assigned to my case. NO ONE has responded in over 1 week. I told them yesterday 12.15.12 they had 24 hours to get back to me before I file a complaint. They did not live up to what they said they would do and I am left hanging with the mess and the cost. I also asked them for compensation for this whole thing and received NOTHING. I need them to fix EVERYTHING and take care of EVERY BILL that I have incurred.

I handle all the cell phones for our company and called to place an order for a new phone on our account as I always do. The phone we wished to purchase was on back order however they checked and a store 30 minutes away had it in stock and they told me it would be best to go to the store to purchase it, that all I would need was my drivers license. I went into the AT&T store with our company bill and was told they could not talk to me because I was not listed as the administrator on the account. The assistant manager, Debbie was very short with me and did not want to listen to the fact that I was told to come there by the person I tried to order with over the phone. I then walked outside called the number on my bill and had myself placed as the administrator on the account to be able to purchase a new phone for a new employee. When I went back into the store she would not even look at me however the manger, Sean was very nice and very helpful. However, now a week later an employee that does not have his name listed anywhere on our billing and does not have access to our billing went into the same store and was given not only the total that we pay monthly but what we pay for on the business account. It looks to me like there are different policies for different people and that the policy should all be the same for everyone. I was already mad it took over an hour at the store because of their "policy" and now to find out the "policy" is not for everyone across the board is even more fustrating.

I want to complaint about stonetown store in San Francisco I went there today 11/01/2012 to activate my iphone 5 first when i got there the young lady by the door stop me to redgister may name for waiting list and she asked me where did i buy this phone look like interigating me so I told her nicely I got my phone by mail so I told her about her customer service she didn't like it so after a while when the tech person arrived he approched very rude like (wise guys) and he asked me why i didn't activate my phone on like which i didn't know and during to activating I nicely ask are you guys busy these days he repied very rude with customer like you we are very busy that was really rude this is in my mind all day I think thats why they are there for if they don't want to do any thing any body could work there and I think the tech and the lady on front were related to each other so this people need to talk if will let go they think they can do any thing and no one watching them.

My son's I-phone was stolen by one of his friends so I filed an insurance claim. Before the replacement I-phone arrived his orginal phone was returned. Therefore, I contacted AT&T and told them I no longer needed the replacement phone. They said no problem, open the package and place the return address on the box and mail back to the return address.
As I did not need the replacement phone I did not even open the package with the phone rather, I sent the entire package to the return address. Then a few weeks later I received a bill from AT&T Wireless for the deductible of $199.00 even though the replacement phone had been returned the same day it arrived.
I thought the matter was settled however AT&T continued to bill me for the insurance deductible even though the replacement phone had been returned. I called them several times and they said the never received the phone. Lately, the said the phone returned did not match the serial number of the phone sent.
Bottom line, they have my $199.00 and the replacement phone plus I was informed that they could not and would not send me a replacement phone nor would they credit me my $199.00 paid.
These guys are celluar predators. They even harrassed me several times and told me they would cut of my service and report me to a credit agency.
AT&T stinks!

I went ATT to ask about my bill, one of the sales consultants had bad manners and he looked impatient. I am very dissatisfied with his assist.
His name is: Derek , Job title: Sales consultant Date: 02/25/2013, about 6:15 P.M.
Store location: 5180 Stevens Creek Blvd #30, San Jose, CA

I was recently paying 24 dollars a month for unlimited internet when I received a charged for over usage. That's when I found out that a limited had been placed on Att internet usage so now I have to pay extra a month or limit myself and family to use the internet less. So I shoped around for better deals and got unlimited internet plus almost 4 times better speed with Time Warner Cable for 29.99 a month with no contract. So I called in today to cancel my sevices with Att and now I'm being told that I had agreed to a 12 month contract and have to pay a early termination fee when I wasn't made aware that I was in a contract.
I have been with them for 5 year now and was always month to month but now that I want to cancel they come up with this they have always changed up my pricing to end up paying more and I had always complaind and got it fixed and always spoke well of my service and how willing they were to help but now I don't think so highly of them. So be on the look out and don't get trapped like I did now they tell me that there is nothing they can do about it that the representative I had spoken to should have made me aware of a contract which he didn't and that since August the cap was put on internet usage which they also did not make me aware until I got this months bill.
So I am very dissapointed with Att and their costumer service representatives.

Called cuts.service to cancel service was transferred to a specialist which talked me into a plan that give me and my husband one smt.phone and one simple phone which would be used for simply talk only. Was told to go to cos o or wallmart to get the second phone cheaper I agreed to a 66.00 plan monthly price for everything.
Went to store was told by a agent zach in store on 2nd st. Hickory that I was lied to my plan going to cost 85.00 per nth without the second phone told me to call cuts set to get fixed was assured that I could go back to orig plan if I wanted called cuts serv switched to spec.agent again and was told my plan was going to cost me 109.00 per mth to my shock I asked to cancel the acc. Was then told locked into 2nd acc.could not drop eventhough was told had 14 days to cancel from the delivery date of the phone.
I asked to speak to a manager was told no manager could help me had to go to this site and make a complaint.been with t-mobile for years even stayed eventhough no phone and up grade without changing plan I feel like I have been treated like an edit like I don't know what I was told and definitely not the case well educ and worked for AT&T. Cuts serv for years know exactly how thing work I was cheated and definitely lied to.i have always stood up for t-mobile look what I get for it.
I hope my faith will not be completely broken I hope this mistake can be fixed and faith restored.I tried to talk to Bridgette to rectify the problem did not get anything from her buti have to keep the contract even though was told have 14 days to change back. U probably get all time I have not lied please help, if I could afford would love to keep things as is just not an option layer off work cannot afford. I know you're company has not built on lies and deciet, Please help you"re loyal customer,cantwait to hear from you.

I have been w/ATT for morethan 10yrs,family plan,I helped my cousins family to get their own family plan w/ATT using my account info.I had 5 lines on my old account, and my cousin who had her 3 cell phone on my other new account for less than 2yrs.1 line is addressed to my house ( the old account ) and the newest account to my cousin's address, we pay separately.I had her oldest daughter cell bill come to my house and my daughter in law's cell phone bill go to her house. So we went to ATT sales office here in Forest Dr. Columbia , SC. we were told, my 1st account where my cousin's daughter cell phone bill goes,is very old,while my the other account is very new , the only way to swap the 2 cell phone billing address is to have my old account be current, updated. We asked if there were charges involved , the representative said no, we are just making your account curent, swapping the cell numbers and the mailing address for the bills. All the transaction happened at the store, we were not told of any charges , no bills nor new written agreement signed nor given. As I called ATT tonight to inquire about adding new line , I was told I owe ATT more than 400.00 dollars due to having new account, that i have dropped my old account and I have to call the collection agency to settle the money . This is not true , all we did was transferred one line to the other address and another line to my address for billing purposes due to my daughter in law living w/ us, and my cousins daughter living w/ her mothers address. The ATT representative was so unprofessional,RUDE,her name "Rebecca Quillan"( not sure last name)",she did not let me explain,she called me " impostor" when I told her I did speak w/ ATT rep so many times , but nothing in reference to this. They said I dropped all my 5 cell phone lines to get a new account and i am now getting penalized for dropping all my lines.We still have the same cell #'s,plan

Been waiting over a month and nobody can or will help me get a phone that I want. And it's just a talk and text phone. No internet! I am sick and tired of people not wanting to help valued customers. Been with ATT since 2006 and this is the worst I have been treated. Called 6 stores and nobody had the LG xpression. One store found and got it in 48 hours but I couldn't pick it up right away, I WORK! But they refused to hold it over 24 hours after I've waited over a month! This is customer service? I tried calling to order it online and nobody knew how to do it online. I was on the phone with them for over 30 minutes because they could'nt figure out why I could'nt get the discounted price. After being transferred to different people and being put on hold numerous times. I finally got pissed and hung up. They were nice but not trained properly. I am starting to shop around for a different carrier. I'm done fighting and nobody seems to care or want to help.

We have been receiving an average of 3 calls per day to our home phone. The caller ID identifies the caller as ATT. The number is 512-518-6962. I have answered the call and so has my wife on two different occasions and asked them not to call back. The caller identified herself as AT&T long distance service, trying to get us to switch our long distance plan. We have cellular phones and have no use for a long distance plan. I want the harrasment to stop. If something is not done, we will be looking at changing providers for our cell phones, home phone and internet service.

Really AT&T??? Really?!?! I ordered services for my land line and Internet on November 17th to be installed on November (Monday) 26th between 2pm and 5pm. I received a text message on the 21st asking me to confirm the same date and time and I did. I received a 2nd text message on the 23rd requesting another confirmation of the date and time. I confirmed it again. Then came Monday, November 26th... Waited, waited, waited... No one showed. Called the number I was given when I ordered my bundle and checked with the automated system. The system confirmed that yes, my service was scheduled for Monday, November 26th between 2pm and 5pm and since it was after 5pm the service should have already been completed. I make my appropriate selection to speak with a representative and hold on the line. A man answered speaking very broken English. I could barely understand him and had to ask him to repeat himself several times. He told me that in his system my installation date was for Tuesday, November 27th between 8am and 11am. I informed him his system was incorrect and that I received two texts messages on two different dates confirming my date and time and even the automated system has the correct date and time. He argued with me that I was incorrect and that those dates and times were just my activation dates. I told him no, I spoke with a live person when I scheduled this and that those dates and times were confirmed many times over as my installation dates. He continued to argue with me so I requested to speak to a manager. He told me he was with another customer and I told him I would hold. After several minutes of back and forth, him telling me his supervisor was busy, me telling him I understood that part and I would hold anyway, I was finally placed on "hold" to speak to a supervisor. The line disconnected when I was placed on "hold." I immediately called back and spoke to another man, who also did not speak English that well, and I gave him a short version of my problem and asked for a supervisor and was connected. The supervisor, also speaking very broken English, repeated the same incorrect information as the previous gentleman and basically told me my only option was to reschedule. Not pleased but needing my services I complied. I made my original call at 4:45pm. I was transferred from call center to call center, department to department and placed on hold by SEVEN... SEVEN different people, not one person spoke English well, between 4:45pm and 7:50pm attempting to reschedule only to have the last person I spoke with ask me to repeat my last name just to find out they weren't even dealing with the correct account. Even though I repeated my information several different times, I guess the language barrier from not speaking nor understanding English that well had something to do with them not understanding the information I was giving them. The last person I spoke with had me on hold so long that she finally took my number and said she would call me back. She never did. The next morning, bright and early, at 7:45am I start my phone calls again. It took until 10:15am to finally get my installation rescheduled for Wednesday, November 28th AFTER 3pm. I get home from work at 1:55pm and on my door is a note from the technician that he was sorry he had missed me. The phone number he was given to contact me was incorrect (language barrier???). I called him back and he said he was at another customers house waiting for her to get home because they had given him, you're gonna love this, the WRONG TIME... He said he would do everything he could to get back to me today because this happens all the time and he doesn't understand why the call canters always screw up dates and times. Perhaps it's the breakdown in communication because these people don't even speak English. Outsourcing may be cheaper but it is NOT very efficient. I received a 2nd phone call from the technician and he said I had to call AT&T back again because now they had placed a hold on my installation because I missed our appointment time, which was not our appointment time at all. I refuse, I REFUSE to go through another several hours of transferring and holding to get the service I requested. I did call, however, to cancel my request as I will be using Verizon. You should strongly consider sending a quality control team to whatever country you have outsourced your call centers to and see if they can assist your call center employees in un-wedging their heads from inside of their asses. I apologize for the language but you tell me a more fitting wording and I will edit my comment. I have NEVER had an experience like this in my life. I have moved all over Texas and Louisiana and set up many phone lines and Internet lines and cable in my adult life and have NEVER dealt with such incompetence. I would never recommend AT&T for home or office service to anyone.

I became an ATT customer in 1994 and until yesterday I was very satisfied. I was told last October 1st, 2011 to call to renew my account and the time not used in 2011 would be carried over to 2012. I called 9:30 a.m Oct 1st 2012 to add $100.00 to my account, and I was advised that I was 2 hrs short
air time so the $74.00 was terminated from my 2011 account. I tried to talk to a supervisor and to no avail. I was told nothing could be done to adjust my account. No one advised me there was a time on Oct 1st that I had to call by to keep the $74.00 and roll it over towards 2012. I am a senior citizen living on a fixed income and to lose $74.00 because of 2 hrs is a great injustice on your part to a long time customer. Hope to hear from you soon regarding this situation

Our wireless Internet had slowly been decreasing in reliability and power. We used to be able to run a PlayStation 3 and all our computers with no problem. But now the Internet connection is about as strong as a price of grass. It drops connection and when we do have connection it is fucking awful. Now it is your job to provide us what we pay for. And we have not had any change in payment. So unless you can boost our service or cut down what we pay, I demand reimbursement from you idiot providers. And don't give me that bullshit in saying that you can not provide us with any better service, because the streets next to us have better service. Again, fix this damn problem or Give Us our money back because frankly this is awful customer service and it rediculous to treat your customers who have been with you for 4 years like the shit you are treating us like.
Sincerely, a pissed off customer

like everyone else I harassed by unwanted sales phone calls. Now we also cannot easily hang up. As you know you have introduced a new feature that prevents a hang up until the call is completed by the calling machine.
This is not tollerable. I am forced to just throw the phone on the floor and check later to see if my line is available. If you cannot fix this NEW fiasco you will loose much public admiration, and customers (me) . 760 5919043
James Elliott

19 attempts, yes 19 attempts. My problem is still happening. When it rains I have no line or service. This has been going on since Sept 8. All the customer service reps give the same BS about being sorry and I understand crap. Bottom line, they do not listen. An executive should go "UNDERCOVER" and see what it is like to be a customer. Sh*t, I'm an employee of 30 years and have interests in this company. Now when people tell me their encounters, I beleive them. That is why AT&T's stock is doing crappy.
If I wasn't getting a discount (soon to be $50 a month) I would cancel service. Actually the discount is not worth the agravation. Besides, Verizon are the people who own the lines and come out to repair them. I think that VERIZON does not care about AT&T's customers and hopes that they will switch to their services. If I owned a company like this I would surf the web for deflamation articles so I could prevent crap like this from happening. I was just called from an AT&T esculations manager and they insured me a repair by tonight. I serious doudt it. This is the 19th complaint that I have had. I'll give it another week, then I'll make a decision.
If I had more cash I would take out a whole page article in the newspaper detailing my problems. However, AT&T does not allow its employees to speak to the media. I hope someone could get a hold of the CEO, CFO, VP AVP and whoever has clout or interests in making sure their company excels. This is CUSTOMER SERVICE WEEK. Soon they can eliminate that event from the calender because they wont have any customers left. Crap, I already changed cell phone carriers, the home phone may be next. AT&T WAKE UP..

On Dec 2, 2011 I received a phone call around 4:45pm at my job from an AT&T technician stating that he was calling to confirm a work order to move our internet and phone service to the office next door to ours. I told him that I was not aware that we were moving our service, so I had him to contact the business owner about this. The owner told the technician that we were not moving our service. This was on a Friday. The next week by Tuesday we found that we did not have internet service. Coincidentally we were also having computer problems and our computer was being serviced, so that is why we did not find out until Tues.
The business owner called AT&T. After waiting (forever)to speak to a human, he explained what had happened. He was given the runaround, put on hold and told that they would fix the problem. The next day, same thing. This went on every other day, being told they would fix the problem and nothing.
Finally on Dec 16, 2011 the technician who had called originally on Dec 2 finally showed up at 4:50 pm (Friday) and stated that he could not do anything because he had to have the phone room unlocked. (Did he mention this when he spoke with the owner earlier? No.) On this day we also lost phone service. This tech was at a loss as to what the problems might be. He said he would return Mon himself so that he could fix the problem. Result. No tech. Three of us from our office called AT&T and got nowhere. Just more runaround, put on hold, and promises to come "tomorrow".
So our business has been without service since Dec 2, AT&T says their records show that we have service. I guess we must if their records show it. Never mind the fact that we can not use internet or phone. What does it take to get through to these people? We have not been able to conduct business and losing money because these people just keep giving us the runaround. We are in the process now of switching to a different company for internet and phone, but that is still going to take another 5 to 7 days.

DEAT SIR OR MA'AM,
I was deeply upset with your company. I was a loyal AT&T Customer for several years. In 2012 we experienced several months of service interruption and sometimes it was days without phone service. I am a Law Enforcement Officer and was without phone service and possibly impeded on my employment. I was satisfied that your company attempted to satisfy us with refunding us some monetary amounts. Several employees for your company were very helpful in assisting us as we were not happy. It saddens me that your company advises that the phone contacts are recorded and while we were advised that we were not going to be able to be refunded any more for the service interruptions. My wife and I inquired about ending our contract, not that we wanted to, but that I was not able to go without phone service, while I live in the city, well within range. An AT&T Customer Service person advised that we would be able to end our contract with AT&T without paying the termination fee. So this is what occured, and then we don't recieve any paperwork in the mail, until we receive paperwork from a collection agency stating allost $1000.00 including several hundreds of dollars for termination fees. My wife called and spoke with another AT&T Customer Service person who we advised the entire situation, this person then transferred my wife to a manager, whom advised her that they would look into the recorded phone call from our termination call. This manager advised to give her one week and then they would be in touch with us, and that AT&T would honor what the manager had said. Over a week passed and my wife called back speaking with another AT&T Customer Service person, having to explain the situation then being transferred to yet another manager, whom advised that not all calls are recorded, but only randomly recorded. This Manager advised that the company would not honor the non charge of termination fee as these are automatically charged. Now we were forced to pay approximately $1000.00 dollars becuase your company did not honor what you said.
Again, I am a Police Officer and feel that being treated like this is not ethically right. We would have not ended our service if the fees were not going to be waived.
I understand that we owed for some service but feel that we should not have been charged the termination fees. Times are tough enough and i do not appreciate your companies dishonesty.
I will voice my opinion about AT&T with not only people in my community but throughout my family and network of friends. A cell phone is a mandatory tool for a police officer and i feel that your company should record all phone calls so you can not use the absence of phone calls to your advantage.
I would also appreciate anything that can be done about any attempt to right this with me.
The account name is Robert Elick with authorized user of Tabitha Elick- Wilson.
Thank You for Any Assistance,
DJ Wilson

I cancelled my business line in July 2012. I am still receiving a phone bill for service although I haven't been with them since July.After numerous phone calls , I was assured they would finish putting through the cancellation. As of today, Oct 25th, 2012, I am still receiving bills for a phone service that I dont have anymore with at&t.I have spent much time and hours on the phone trying to clear this matter up.What does it take to get a supervisor to correct this problem?

We received 7 unwanted phone calls this past week from some "card services - Rachel". We are sick of getting these calls weekly which have gone on for the past year or so. Either you do something about this annoyance or we are going to quit having our land-line telephone and go strictly with our cell phone. We have punched "3" until we are blue in the face or punched "1" and tried to talk to the representative and they just hang up on us. We are at the end of the line with these calls.

I purchased the bundle package over the phone. The technician installed it and was more complicated to operate than described originaly. Then I canceled the order and wanted to return to the previous package I had with them. Since then I have been without televison since November 16th and without telephone since yesterday. There is a total disregard for the affect it has on me. I am 91 years old and live alone and must have a telephone for emergencies. I can get no answer as to when service will be restored.

been trying to get my phone number from a previous carrier switched to AT&T. I have been told several different things on transferring the number. one person tells me they have sent in a request for the number several time and when i call the old carrier, they say they didn't get the request. on Friday [nov. 3] AT&T sent another request for the number and told me to go ahead and cancel the number. today i called to see why my phone is still not working and was told i wasn't suppose to cancel the service with the old carrier. this has been going on since nov. 29. all i get is the run around. once again i am on the phone with AT&T trying to get this mess straightened out.

To whom it may concern,
Hello, my name is Krishna, and I have been your customer for quite a few years. I am do frustrated with this issue that is not getting resolved. I have spoken to many customer representatives yet not getting any where. About a month and a half back I had called to inquire on billing issues and I also dropped a question on paperless billing since the recording kept advertising while I was on hold. I had no intention of going paperless but asked can a person have access to all the bills for all 12 months of the year? Her respond was "six months". So that was the end of it because I like to keep my bills for a year, just incase if I might need it. I must tell you she was very helpful, she even helped me to with the plan, we had increased minutes since my husband kept going over the limit. Next day I followed my instincts and called back to make sure there were no changes except the plan that I had chosen. This time it was a guy, he texted me four digit code and made me repeat to it to ensure the security. After that I stopped receiving bills, not to mention my bill was so high, yet I paid it and he informed me that I had gone paperless thus I explained it him and told him that I never gave permission. He promised me that he changed it back and he would mail me the bill. I was told it would take 5-7 days to receive it and would not charge for it. Since than I have called informing that I still have not received the bill. Tonight I finally spoke to a supervisor, Rocky Trevino id # RT391D. I also taped the conversation, which he was informed about it. I told him my dilemma with not receiving bills. He said he would open up a case to investigate why I am not receiving bills. He said "I should set up an payment arrangement to keep it from getting my service disrupted". This is very disturbing, my account has always been current, my due date(per rocky) is the 25th of December. I still have not received my bill and he wants me to pay it? If not then the service would be disconnected? I am sure there are better, efficient ways to help customers. In seven years I have had three experiences of bad customer service. So to say, majority of time, they have been very professional and helpful. At this point, I am litteraly feeling being conned and taken advantage of .
A person must look at customers's history and know and show how valuable the customers are with resolving one's problems and concerns properly.
I would like to get this resolved ASAP, today is the dec 20,12 and my bill is due on the 25th yet not bill to review. So please guide respond to my email or call at (570)656-1083. I do not want to take legal action unless I am left with no choice. Ido not believe in law suites, however I will if this is not resolved promptly in an efficient manner. Thank you and have a Happy Christmas.
Sincerely,
Krishna makadia
(570)656-1083
Krishna74@hotmail.com

Ordered U-Verse and schedule installation between 8 and 12 on April 4, 2013 the tech never showed or called. Contacted various ATT numbers and got someone from India the majority of the time. Called everyday and was shuttled around for hours each time with no appreciable results. ATT shut off my DSL and would not try to turn it on so was without internet for a week. Talked to a couple English speakers and was told I would have U=Verse on such and such a date, never happened. The last I talked to a tech was to find out u=verse would be installed April 10 this time the tech came out. On Monday April 8 was called by tech support and the A--hole told me he would call after the install time to verify installation and supply an offer to compensate for the trouble I was put through. He has yet to call but really didn't expect it. If it were possible to get another provider out here in the boondocks I would tell ATT to stuff it. Their customer service is non existant and the techs say thing they have no intent on following through on. These phone techs put you on hold for 20,30, 45 minutes while they go visit or something because they come back on with the same crap. ATT should be forced to provide a months free service for every day a situation is not rectified. And on top of all this crap I had to put up with U-Verse sucks it is slower than the DSL I had. What a waste. I hate ATT and will never recommend ATT products to anyone.

When AT&T took over US Cellular in 2006, I woke up in the morning and my service had been switched. This was done without me signing any contracts with you or any notice. Then, you stated that I would have a "similar" plan with you like I held with Us Cellular...that was a lie. Believing and trusting AT&T, I kept your service.
When I got my bill, I flipped! My 3,000 + minutes were chiseled down to 300 minutes, of course I went over the limit without knowing it. When I called you, each person was very rude. I changed to Verizon and am still with them.
For seven years I have been continuously harassed, while I was a single mother and now retired, taking care of my 89 and 88 year parents. The people you have ruthlessly and wrongly turned my information over to, have to this day, called me as many as 7 times in a row almost every day.
I need my phone line open for emergencies. Yes, I could have been bullied into paying the bill, but you committed the deception thus making it "really the principal" of the thing.
I would appreciate you taking care of your responsibility of placing me in this situation. If not, since I am retired, I do have the time to go to a lawyer. I still have the paper work for this.
Sincerely,
Sharon E. Johnson

We bought a iphone 4 with a upgrade for $99 as a christmas gift for our daughter and gave to her early due to her phone crashed. we activated it and 3 days later it was stolen. we contacted AT&T as well as Apple and we were told we could do nothing about it. we were told we had to purchase another one for $550 if we wanted a new one. even with the technoligy they have it is not able to be located. when apple was notified we were told they dont support the customer just the product and there was nothing they could do.
When AT&T was notified they said it was out of there hands because it was an apple product and apple doesnt care about there customers just the product. so i guess our complaint is that there is no such thing as CUSTOMER care at AT&T or Apple. we are switching companies as well as product. with HTC being as good as or better than apple and better customer care.

I signed up for paperless billing and never received information on the $10 reward that i should have received. I called customer service to check on it and it turned into a 42 minute call with 8 transfers to different departments. How difficult is it to let your customer know that their $10 reward card will be send or credit to their account will be applied. This was a waste of my time and energy, i am so disappointed with the way ATT&T handle their complaints. No where on their web site does it offer you to send a complaint in, better yet just to talk to a customer service rep is almost impossible. It took me 5 minutes and several clicks before i could even find the number. I have been with AT&T for 10 years and expect more from them. Customer service is obviously not a priority!
Jana

1.store would not answer questions on cell phone.my phone died and had to buy one.isaid no extra charges.other manager is not there there are charges.no instructions on how to use phone.no access to computer to get info.i get charged for hitting i cons that i never wanted.hate the phone and hate the service in the store.i spent my breaks and lunch hour on the phone with att and no anwers. 2. sons two month phone's batter is defective. store said they could not do naything.that suck. we have two phones that work horrible and were told it would be $35 to bring them back. isn't the customer to get a phone that works when you pay all this money. and 3. people are getting the hd channels free. i called and i was told that i was not a preferred customer to get that free. ok. i have been using at and t for year and years. and years and years. i thought i was a preferred customer. i am not getting any help on the phone or at the store. are you going to help me.

I was out of town and returned to find my ATT modem and internet account not working. Called into ATT and they told me I needed a new modem. I purchased an ATT compatible modem from Radio Shack for $109.36. I tried to install it to no avail so called into ATT. An agent tried to helpe me install it and finally told me to get an agent with more expertise I would have to pay $50 and $15 per month to get support for it. I then went to ATT store and bought an ATT modem. I tried to install alone but called in and an agent helped me get it installed and onto the internet. I tried to log on again and was not successful but a not to contact ATT came up. I could not call them until 7 AM the next day (today) and an agent said there was a block on my account - that dept did not open until 8 AM. I was finally told my account was past due but I had paid $77.14 on 10/;5/12 at but they had no record. I paid another $77.14 today to get it back on. when I got on the internet to pay my cell phone and other bills I found that I paid $77.21 on the 15th also.....ATT HAD CREDITED IT TO MY CELL PHONE BILL OF $154.35!!! I had spoken to a chick in the Phillapines the second time. My cell phone is not due until the 23rd!!!!! I spent over 8 hours because of ATTs error and received no compensation or apology. Why do we put up with such treatment?

I started New-Service with AT&T and ordered Samsung Galaxy S3 Refurbished device. I found some technical problem in the device and went to couple of AT&T Stores to find the resolution. I was told like you can refund or exchange this device since it's under 14-days.
I called Premier Support since I bought this device online (under premier). After several conversation with them, they were ready to exchange the device and asked me to pay Full Amount for new device and as soon as I will send back the existing device they will credit back the difference amount. I follow the instruction of Premier support executive, made the full payment & returned the existing device.
I tracked the device using the tracking number given to me and called AT&T again when I saw that the device has been reached. I asked for the difference amount and asked me to wait for 48 hours. I have been calling them continuously since then but not resolution. Now I am in 2 years contract with them and also paid amount of both devices.
Please assist.

I called to get my e-mail unlocked...after several persons explaining I was sent a few text numbers, could not get any to work. I was told to go to the ATT store and they would unlock it....take a couple of ID's. I did that and the young lady who waited on us tried but could not unlock it either.....I am being mailed an ID...this is crazy since you have the account and more. I have tried 3 ID's and the security questions and all are wrong ....I am upset as it has been several days and now I have to wait longer for the mail....if this does not fix the problem we will be looking into another service....
We are here 5 months and every time we come back to our home I have some kind of problem with ATT. We are bundled and I see no reason for this.
I have been text questions for service and called. That is not necessary,just fix the problem. Don't call or text.
Thank you for your time.
Sondra Wolfe
P.S. If not for the young lady in the ATT store service would be changed as of today....she was very kind...and said she would help when I got the mail ID if I needed her.

I have faced the worst dsl customer service ever, not once but always. When I took dsl service the customer care person assisted me in selecting a plan. She guided me wrong. She told that I will be charged 14.95$ a month as I already have wireless with at&t and If i do not order a modem I will not be in any contract. They told me speed upto 6mbps but provided less than 1.5mbps. I was charged 19.95$ and when I talked to customer care they told me that you need to have a phone connection for 14.95$ price that contradicts the statement of previous customer care person. I am not bothered about 5$ but the speed was so slow that I ended the service after 2 mnths thinking that I am free to leave at&t. After a month they charged me 138.59$ as pending fee with no details. I called customer care. I was on phone for about 2 hrs and they were transferring me here and there and they were so dumb to answer any question. In the end I paid it. Now after 3 months they charged me 80$ again. Am I so free to call them again and again but I called again as I did not want to pay again without knowing what I am paying for. I was on phone again for about 1.30hr and they kept me transferring again and again. They have hired the dumbest people. Then I called after 2 days again and thank god someone told me the reason why I was charged 80$. She said it was early termination fee for internet I used to have 3months back. Wow that was a big surprise to me. I told there was no contract but she said there was. Whom to believe?? The very first customer care person or this one. So I have put the case under investigation. Either they are big cheaters who lie to you to put you in a contract or the customer care representatives are uneducated, dumb people.

My U-verse went out on Dec 23rd 2012, called AT&T tech support on 26th, and had been told that they were not able to figure out the problem. Called again on 31st request ATT either fix it or terminate the service, phone got cut off after 20 min communicated with customer service. I called again and was told they would try to fix it but didn't get the U-verse service to work till this day. Jan. 5th, 2013

Today (December 28) is the thirteenth day I have been waiting for AT&T to "port" my number from Suddenlink or Sprint. I was an AT&T customer for five years and became very dissatisfied with the cost of their service. When I tried to switch on December 15 to Suddenlink, I could not switch because of my alarm system. Suddenlink released my original telephone number on December 16. Since then I have talked to several dozen AT&T representatives.
Two have sent me to bogus numbers, one a health service and one a disconnected number. Almost all of them have sent me to another part of AT&T, which then sends me back to customer service and makes me wait through the recorded list of services. An AT&T technician came to my home, assured me the porting of the number could be done "in a few minutes" and then departed surreptitiously without doing anything or telling me what he had done. I had no telephone service for seven days but then finally got a "temporary" number.
I am supposed to get my original number back on Thursday, December 29. I had good reason to leave AT&T, and if I ever get my original telephone number back, I will leave them again. Incredibly bad service!!!

I called ATT advanced tech support because I thought I was having a Virus problem, and said I should purchase the Advance Tech for $15.00 per month in order for them to help me, I spent over 4 hours with them entering my laptop and cleaning it which I didn't request. When they were through the Virus problem was cleared up, I thought, but my computer was really messed up, fonts were a mess, and numerous items I had such as Bookmarks, Mail, were gone. But the messed up fonts were the worst problem, it felt like it had fraud written all over it. I called them back and spent another hour trying to make some corrections, but they were unable to do anything.
After talking with them being convinced I needed the Advance Tech support contract, etc. I found I needed only to do a restore and when I did everyting was fine. I am now considering dropping ATT, for Cell phone, Internet Service, and land line. If I have to pay $150 to cancel the Advance Tech contract, I will have to do it, but these Techs are not ever going into my computer again. They totally messed it up and I had to fix the problems I had myself, they did nothing but mess up everything. I have been with ATT for ages, but they will not screw up my computer again! This is a total advanced tech support scam!

I March right after getting out of the hospital, I was having issues with my phone. I was in fear of heart attack and being with out a phone. I went to the at&t store to see what they can do, I was told I had to take the phone to the apple store or wait to get phone through the mail. I couldn't wait, mgr said he would see what he could do. I had 2 myths to go before upgrade. He could and explained to someone the importance of a working phone. After all the b.s I went through, he got me an approval for a new phone. NO ONE SAID IT WAS AN UPGRADE NOR A NEW 2 YEAR CONTRACT!!! I call and find out, it was approved for a new upgrade EARLIER than allowed. Then when I call and ask for the Mgr, he was the rudest fuck..... I would have gotten a pay n go phoname had I known this bullshit would have been pulled. I don't work, I am so angry, Better Business B and chamber of Commerce! And I will post this on FB. Disgusting the way I was treated and how this was handled. I will contact my lawyer. Shame on you

I'am filing this complaint due to AT&T Being either unreliable and completely inept as to the problems of replacing a phone i purchased through their company , i had a palm phone which i was trying to get the product replaced and have been met with a stone door as to doing so , now my phone is completely dead and i'm looking at spending extra money to get another phone when the product was clearly a faulty hand set and when trying to get help in dealing with it nobody could help let alone customer service or even the store branch where it was purchased , now i have no phone and very little money to do this and should i do so it will take awy from my family holiday season ...
Thank You , Sincerely Andrea C. Reynolds

After Hurricane Sandy, ATT claimed my husband was Internationally calling/texting, however he never left the states. ATT would not show us proof of these claims and billed us for over $300 charges. I continued to fight with ATT over our international charges and they kept telling me there was nothing they could do since the system showed us international.
I was not international, I was at home with no power or cell service. We left ATT in Feb due to these charges. They billed us with cancellation fees, entire Feb bill (even though we didnt have them) and international charges. They processed our credit card without our consent. I will never use ATT again. They are trying to gain money back after Hurricane Sandy.. Horrible customer service.

Just wanted to let you know an issue that was going on for 3 month with your company and about your employees who not helped me resolve an issue with. Every time I call and they listen to my problems and promised me everything will be done and no calls backs from each of the previous people who promised to help me and call me back the next day,ather from the mangers and supervises.
I had to windup calling back myself each time with hours of holding on and never getting my situation resolved.
. I spent a total of approx. 100 hours on the telephone in 3 month with promises that were not kept... People always call to complain about service but I must write to tell you that I'm went to the hospital twice because the way of AT&T doesn't care about the customers
. If you would like to contact me with regard to this whole experience please feel free to contact me. at 848-565-5527
Sincerely,
848-565-5527

I ordered a Samsung Galaxy Note phone from one of the representatives of At&t. It occurred to me on 12/19/2012 when I was getting ready to upgrade my phone I realized that the representative ordered the wrong phone that I ordered for my husband (Samsung Galaxy Note). When I wanted to get the situation taking care of At&T could not assist me because the phones was in processing to be shipped.
This ocurrence was not my fault! The Samsung Galaxy Note was for my husband's anniversary gift. In short I will have wait for the wrong phone to come ruining my anniversary gift for my husband. There should be some type compensation for ruining my anniversary!

For being a telecommunicatikons company, AT&T has one of the worst customer service departments I have ever dealt with. First one must hold on the phone for a good 20 minutes before reaching someone to speak with, then it is usually the wrong person or someone who lacks any sensible knowledge of the guestion being asked. When a person finally reaches the right department it takes a good hour to get any order changed. I recently attempted to upgrade my cell phone service. In ther process I discoverred that after being a customer of A T & T Uverse and Wireless Phones, the
wireless phone department showed me living somewhere in Shaumburg and the next time I called I was living In Independence Ohio. I life in Lisle, Illinois. The first time it took over an hour to do the necessary paper work to upgrade my phones to the I phones. Upon completion, I was told I would receive the phones the fallowing day, One week later after I did not receive the phones I phoned again and again waited endlessly to get throujh. When I finally recached the correct person I was told that I was supposed to go to my e-mail to accept the terms. No one told me that on my first call and I don't look at my e-mails regularly. After we finally get that straigtened out I asked the individual how I could make a complaint about the service. She told me I had to go to an AT &T store in Independence, OHio to file the complaint. I told here that made no sense because I lived in Lisle Illinois. She checked your records and they showed I lived in Ohio, I again worked with her to get everything corrected. I then went to an AT & T store to file a complaint and they had no idea what they were supposed to do. They callled AT & T customer service only to get the same run around for about an hour with nothing to show for it. I then fround this on line.
IF AT&T DOES NOT GET YOUR TELECPHONE COMMUNICATION DEPARTMENTS IN ORDER YOU ARE GOING TO LOOSE MANY CUSTOMERS. I ALREADY KNOW OF AT LEAST TWO THAT HAVE LEFT AT&T AND I AM VERY MUCH ON THE VERGE OF DOING THE SAME.

We have been having problems since we moved to our present location. The tv keeps freezing and when trying to record ar watch recorded program says DVr not working. The tv will stop and give list of trouble shooting suggestions. We have called and are just told to reboot.
We have rebooted this junk more times than I can count. It seems that this is happening on the main tv as the others don't have the same problem. We have been told this was impossible. The cost of this service is not low and for what we spend this problem should never exist. It took several months to get our billing straight after we moved also.
Talking to many other AT&T customers this is happening widespread. Please please do something to resolve this issue.

It's about AT&T--of course...the company with THE worst "customer service" in the world. I just spent two hours on the phone with two different techs (escalated up to a level 2), trying to solve a problem with not getting email from a business client that I've routinely received email from--four emails I was expecting didn't even make it to the AT&T server, and I'd already investigated with the client to be sure the problem wasn't on their end. First, AT&T tried to tell me it was my fault: rule #1 in their training manual must say "always try to blame the customer" because I was using the wrong version of Outlook.
Then they wanted to take remote control of my computer to troubleshoot--I refused, not only because the problem isn't on my computer, it's on their server, but also because I don't want them to screw anything up on my computer, which they almost always do. Then I asked for a level 2 tech, who tried the same routine. I then asked if she could check the sender's email address to see if AT&T had somehow blocked it. She said no, that AT&T couldn't block sender addresses....and backed off that claim when I asked how AT&T blocked spam-sender addresses (which they do, but not well at all, witness the 100+ daily spams I'm getting this week).
The coup de grace was when I had to tell HER that sbcglobal.net runs on the Yahoo platform....and this is a tech, let alone a level 2 tech??? I'm now going to drop my last account with AT&T...they don't care a whit about their customers, and never have. Thank God it looks as if their T-Mobile acquisition isn't going to go through, AND that it will cost them a bundle to get out of it....which of course they will pass along to anyone stupid enough to continue to use their "services."

I moved from Canton Ohio to Mt Pleasant S.C. I had wireless internet and phone I this wanted what I have in Canton,Ohio. I did not ask for a new equipment. I should not need to pay will $199.99.
They told me then you this move your service there will not be a charge.
They lie to me!!!!! ,
Janie Marcelli

I have uverse put in for all services on 08/03/2012 during the first month my services would go off for periods of time when it rained or got cloudy on Sept 042012 I called as the service in my kitchen tv thats houses one of the wireless receivers did not work After time on the phone to see if we could get it fixed it could not be fixed and they had to send a tech out on 09/04/12 when he came we were told that we had the wrong modem and we were loosing signal He replaced the modem and then went into our downstairs family room and pulled on the wires that were placed for a box on initial installation he then could not get the TV to go on and finally gave up and gave us a wireless receiver. Know I am getting charged for the repair and a $110.00 charge for a computer outlet that was there on installation and a 99.00 repair I should not have to pay for these acct chages as apparently the u verse was not set up right on installation I want these charges removed phone number 773-774-6752 I spoke to a supervior and then a manager who told me the repair charge can be removed but the outler charge has to remain . Waht kind of business is this I am wondering if I should have stayed with comcast I do not see a new outlet by my computer that was put in

Whoever does your commercials is horrible at their job. Where did you get all the ugly kids? I work at a bar and my customers ask me to change the channel or mute when your commercials come on. Thats pretty sad. Make some better commercials the kids are very annoying and not even cute!!!!

I ordered it online and they never check with me the shipping addrres so they send the phone to wrong addrrs wich i dont even kno how they got the addrrs, so i waited pr 3 weeks and cAlled them and found out abt it
So they said we will open a investigation case and we are ordering new phone now wich u will receiece in 10 days
After 10 days i called them and they didnt send the phone cuz they need to find the first one that they sent to wrong addrs etc and they said they cant do nothing for me until they find the phone untill tjey locate the fkg phone
I have bussinnes acount and my phone isnt work it has pass 1 month and no phone
Im with att for 3 years and when i need them they say
Sorry nothing we cant do and i paid for the phone allready anf they cant credit it back
They made mistake now im paying for
They said : you can buy new phone for the hole price woch is 700 but i allready paid for one phone etc
So now im here with phone that doesnt work
I hate att
Paulo
Millena inc

phone broke..called 611 for time eligable for upgrade. They were very understanding and said I could take it in to a local AT&T store and she (missy) would send a note to the affect that we were ok to upgrade early When we arrived at teh EPPs Bridge , Athens, GA AT&T the manager (Amy) said we could not upgrade because we had already upgraded 2 lines in May (not true) My daughter had upgraded her phone with my upgrade 2 years age and when she went back they used my number again (by mistake) then went in to change it (we have the paperwork) Amy said they had a signed contract with 2 lines...Not true! Amy rolled her eyes at me and said well, maybe if you had 5 or 6 lines with AT&T, they might consider it along with other factors but they cant now so after being treated terrible by Amy, we went to the AT&T store where my daughter actually upgraded her phone and they said that it was their fault They called customer service and after 1 hour and 10 minutes they told her...sorry, they could not upgrade my contradct until December 2013. This will be 3 years since my last upgrade. Even thought it was "their" fault and they assumed responsibility..customer service said no. I don't understand... I have been a customer with AT&T for over 12 years and am very dissapointed!

On 11/13/2012 I needed services to swoop phones because of shattered glass at location, AT&T 3329 Oak Lawn Ave., Dallas,TX. I was unable to get the proper assistance and was told to take the phone to an Apple Store. After arriving at the Apple Store I mentioned I had phone insurance from AT&T. I was directed to the 2nd AT&T Store at 1030 North Park Center, Dallas, T 75225. I was given a card to contact AT&T support to issue me a new phone.
On 11/14/2012, I received the 4G phone, however had problems making connections. On 11/15/2012, I returned to the Oak Lawn store to get the 4G phone set-up. I was told I had an hour wait and the store representative (Jeff) made contact from the store phone to the call center to assist me. The person from the call center stated I needed assistance from someone else because it would take longer to get me set-up on my cell after communicating for at least 15 minutes or longer.
I was switched to another gentlemen that was surprised how I was treated in the store, and on the store phone. We were on the phone for at least 45 minutes and I was passed to an Apple advisor by the name of Jerry Pensleywho took my email address and mentioned to contact him when I got home. In the meanwhile, I had requested for a store manager three (3) times and was never assisted. The associate Jeff who made little contact and assistance was extremely rude and kurt. Jeff mentioned if a representative could not help then a manager would intervene. Jeff was the representative and his assistance was extremely poor and a manger was never called. I was on the AT&T store phone for at least an hour while other calls were coming in on AT&T phone service trying to get my phone activated. As I left the store Jeff mentioned did I need any assistance, and was I taken care of.
My answer was "No". Jeff, personality was very nasty and anyone who cannot conduct themselve in an orderly fashion dealing with the public give the establishment AT&T an unreliable name. I have never experienced a problem with AT&T from the many years I have had service. I will not recommend AT&T to anyone and may consider changing services.
Look to hear from you soon.

Hi,
I bought a iPhone off the net 2 years ago and recently went and swapped it for another iPhone, I changed my sim card in the phone to find that my phone had been jail broken, it has reset itself to your network, I searched the Internet to find how to unlock and came across this website www.attiphoneunlocking.com, I done everything the website said to do, I purchased the package I needed to unlock my phone and waited the required amount of time for the email to say it was unlocked, I did not recieve the email, I then contacted the support network from that website to inform them that I had not received the email and why is it taking so long, they replied asking for my order number, I informed them I didn't recieve a order number, they said they can't find the product to unlock without the order number, I then rang up my credit card company to recieve a statement of transactions, on the statement it shows that AT&T has charged the purchase to my credit card, I informed them of this and then asked for a refund, I was then informed that my transaction was denied and if I want my phone unlocked I have to order again, something is not right cause if my transaction was denied then it would not have been charged to my credit card, it has been approved and my phone hasn't been unlocked, I want my phone unlocked as this is my only phone I use for work and it has affected my work life a fair bit, it seems AT&T has robbed me of my purchase, they are rude and not helpful, I would like a full refund of my purchase and my phone unlocked.
Thankyou

I would call and talk to AT&T about this but I was but on hold forever and could never get through. Two weeks ago I had U-Verse internet and cable installed in my apartment. The man who installed the equipment was friendly and very helpful but the way the he set everything up was a disaster. The wires were all tangled together. Every time I try and disconnect a wire everything falls off the shelf because he just left everything in tangles and in a cluster. I would expect him to fully do his job and leave the place looking better than he found it because I had the wires before neat and clean. But what really angered me was the fact that he set all the equipment on TOP of my new BLU-RAY player. And for some reason it is not working. I would think someone who works with electronics would know better than to put that much weight on top of the Blu-Ray player. I am not the person to complain but I am very irritated with such poor judgment he displaced.

Two weeks ago I'm walking down 6th St. when I'm approached by a stranger who asked me if I would like to make $100 real easy. All I had to do was go to the Apple store with him and use my info to help him purchase 5 iPhones. I got in the car with another fellow and he drove to Stonestown Apple Store where I gave my ID and SSN and they purchased the phones.
Then he gave me $100 and drove off. Yesterday I got a bill in the mail for $450 from AT&T. I thought I was just helping them to purchase the phones, in fact it was a fraudulent wireless phone cancellation.
I mistakenly assumed that they would be billed for the service. I called AT&T and immediately cancelled the service and explained to them what happened. Today I'm in the Stockton Apple Store and someone approached me with the same offer.
I saw that he was with a friend of mine who was considering taking him up on the offer. I told him that he would be getting a bill in the mail. So he declined the offer. The conman got irate and started threatening me.
I talked to the store manager and told them what was happening. They said it is legal because the person is willingly giving their info to AT&T. I told him that anyone who comes in trying purchase 5 phones using someone else's ID should immediately be setting off red lights. The person giving the ID should be told that they will be getting a bill in the mail.
Otherwise this is a scam and Apple is in on it, in other words a fraudulent wireless phone cancellation designed to take my money. The ones getting screwed are AT&T, Verizon and the person providing their ID will get a ding on their credit report especially if they don't cancel the service right away.
I want to the at&t store cause i just get a new HTC phone and my phone felt in the water under 10 days this lady name Olivia, Olivier told me that she can give me a new phone this phone cost about $600 but if I give her 300 she will give me a new phone she did the process gave me a new phone i give her 300 I see that she put the money in her bag and give me a receipt that said 0 dollar 3 days later i went back to the store wanted to exchange my phone for a new one cause i was still under the 15 days.
I told the guys that was helping me i just paid 300 for the for 3 days ago he told me i was lying that the phone was replace for free so i would like to know where my 300 goes and why is Mrs. Olivia, Olivier doing fraud on people account to put money on her pocket.

Hello My name is Randy Gray Accounts # 504 393-0832 475 and 504 361-4601 476 My complaint is about a few things. I have been with AT&T for over 15 years. My business was @ 1801 Hancock street Gretna Louisiana 70053 . Well after I been there over5 years, I had to move to 2431 Hudson place NO 70131. I ask back then that can I have the same number 504 361-4601 moved to that location due to advertisement and everything I built around that number. AT&T replied there is no way . you have to have the number 393-0832 . They also offered me that on getting that line they can forward the 361-4601 at no extra cost as log as I stay with AT&T. Well that has been fine since last year when yawl have been making all kinds of changes.
Change 1) Yawl turned that forward line with out my knowing into a contract that will cost me 60.00 per month more . I didn't ask for it nor did I was offered a lower price when they made the changes nor did I know I was accumulating a bill 466.88. to get disconnected.But The answering guy said that I haven't paid since the month of March.
Change 2) If my phone gets disconnected due to payment . Not only you disconnect ,Your advertisement turns my business Number to other business in the area, as a recording. That is Not right I lost a lot of business over that, on the 504 361-4601 as we speak, while I disputing the charges. ( Please call and here what am talking about)
Change 3) the internet service has change also where that is coming from another company out of AT&T called Uverse . That is so crazy. When you call to speak with a manager they never get on the phone . My main concern is please get my old business number 504 361-4601 to tie back into the 393-0832 and if not please stop referring my business number to other business. I beg you please stop. I'm a small company and I will be force to get a lawyer if it hurts me more than what its doing. Please contact me back your feedback, of what can you do for me to keep me moving forward . First thing Waive that 466.86 and combine both of them numbers to 393-0832 please work with me here. I Never seen AT&T go this for to the left before. Thanks for your time .
Sincerely
Randy Gray

wow, the day that commisions were to be reported for sales in January 2013 for the 3rd year in a row they have not decided which comp plan they are to use in order to pay our commisions. They are withholding 80% of the commissions since they have not sinched down the true commission plan.
They really are not concerned with the customer facing teams the work hard to hit their extravagant goals. thier plan increase about 200% across the board.
there should be a law to protect the employee's, Maybe the SEC should check AT&T out for inflating their earnings and cash reserves based on the withholding of our commissions....
Oh Well, maybe next year they will get it right.....wait we have said that for 3 years....

Todd Laviolette
from Marquette, MI
I scheduled a repair appointment because I wasn't getting anywhere near the speeds promised I currently have the 1000 Mbps plan and was only getting 250-400 Mbps the appointment was suppose to be between 10 am and 12 noon. It currently is 1:45 pm and they still have not arrived.

Sarah Bailes
from Fresno, CA
This afternoon, between 4:00 & 4:30 PM, I started a job application, which took 2 or more hours to complete. Problem was that a resume writer sent my updated resume by email. I opened another window to assess my email. Now since the email icons/functions have changed, & I am unable to just click on "Move" & transfer it to "My Documents" as I had before, I needed instructions/assistance to walk me through this process. So I called AT&T for tech support. I talked to a female who's directions were unsuccessful. Then, and only then did she tell me that there were no tech support persons on duty tonight, they wouldn't be back until tomorrow. So I said," Hope u have a good night", before hanging up. I realized that she did not tell me what time tech support would be returning in the AM. I called back, just for that that information. I asked the next person, "What time will tech support be back tomorrow morning, & got no answer. Instead he also tried to have me try things that did not work...I had asked a few times during this interaction, "what time will tech support be in/back, in the morning ? ", each time he ignored my question; he even tried to redirect me to another company for help, so unprofessional, when I know AT&T usually have an excellent support team. That is inexcusable. Before hanging up, @ 9:00 PM, My resume that was on my email & the application have both been deleted, and I still don't know what time the knowledgeable tech support team will arrive in the morning. I work in a field in which these applications need to be carefully worded, & it takes a considerable amount of time to compose, so I am very upset about this extremely poor service, & especially the persons whom are obviously not capable to solving a basic issues.

Donna Makowski
from Chicago, IL
my uverse has not worked for weeks and I have called and complained and no one fixes this problem. Mark a service tech installed another service and charged me again and it is still not working. I want credit for the month of June. I also want a service tech to CALL ME before he comes, not to show up when I am out of the office. This is ridiculous. The service is terrible. The ban # 285544238.I want a credit for all the time of non-use. Donna Makowski

Edward Hedin
from Las Vegas, NV
Directv Account 35056717 Had a service appointment today, 6/28/18, between 8 and noon. Received an email yesterday reminding me of the appointment. Received another email this morning at 10:00 am saying I was still scheduled. No show by 2:00 pm so called 800-519-1823. I was told the technician came to the door and I cancelled. No one came to the door and I did not receive a phone call saying he was coming. I did not cancel the appointment. I confirmed the technician had the correct address, 2848 Carmel Ridge Drive, Las Vegas, NV 89134. Obviously he went to the wrong house. Doesn't he use a GPS. I am asking for a month's bill rebate for my lost time and inconvenience. BTW, rescheduled appointment is not until July 10th. Poor service.

Eloise Miller
from Atlanta, GA
I received an administrative broadcast from ATT regarding an application today
(June 27, 2017.) Your technical support is familiar with this broadcast and could not assist me.
I had previously requested that ATT not call or email me about selling products or service, yet you disregarded my request and force this message on me and taking up my time for the past 4 hours to get the mess you made cleared up.
Just as soon as I can find another carrier, you have lost me as a customer. You failed to respect my request to not contact me, especially to sell a products and services and then made it impossible for me to delete the message.
The call was spoofed on my caller ID that showed it came for Allstate Insurance.
of which I am not a customer.
This voice mail cannot be deleted by me using the regular way from my phone voice mail. I had requested that ATT not call me or email for any product. I am furious and will file a complaint. You are just like all the other business no respect for the customer.

christopher robinson
from Ashburn, VA
TO WHO IT MAY CONCERN,
MY NAME IS CHRISTOPHER ROBINSON..
I'VE BEEN AN AT&T CUSTOMER FOR A VERY LONG TIME.. LAST YEAR AT&T INSURANCE DEPARTMENT BEAT ME OUT OF $250.00 FOR A IPHONE THEY SENT ME WAS MESSED UP! I ENDED UP TAKING IT TOO THE APPLE STORE AT LENOX MALLS IN ATLANTA, GA. WHERE THEY REPLACED IT FOR FREE DO TO THEY STAND BEHIND THEIR PRODUCT... I STILL ENDED UP PAYING AT&T FOR A MESSED UP PHONE WHICH I SENT BACK TO THEM.... NOW THIS MONTH, MY TABLET WHICH I HAD A ONE YEAR CONTRACT EXPIRED THIS MONTH ON JUNE 14, 2018... THEY DIDNT EVEN TAAKE THE TABLET OFF! I STILL GOT CHARGED FOR THE TABLET THIS MONTH!! WOW!!! INSTEAD OF THEM TAKING THE TABLET OFF MY ACCOUNT WHICH I WAS TOLD THAT IT WOULD COME OFF MY ACCOUNT AUTOMATICALLY.. I HAD TO CALL THEM AND TELL THEM TO CANCEL THE TABLET OFF MY ACCOUNT!! WOW!! THAT'S SOME BULLSHIT!! NOW IM UNHAPPY AGAIN BECAUSE IM BEEN RIPPED OFF TWICE BY AT&T!! THAT'S REDICULIOUS!!! I JUST WANT THE CEO OR PRESIDENT TO RESOLVE THIS ISSUE!!! I LOVE BEEN AN AT&T CUSTOMER AND WOULDNT TRADE YA'LL FOR THE WORLD, BUT IF THIS ISSUE CANT BE RESOLVE THEN IM LOOKIN' TO GO TO VIRIZEN WIRELESS... PLEASE CONTACT ME 404 990-0925 OR EMAIL@: christopherrobinsonsr.197401@gmail.com
THANKS,
CHRISTOPHER ROBINSON

Steve Hawryluk
from San Francisco, CA
June 2018 - I called AT&T to let them know that the address they had on file for me had the incorrect house number. I spoke with a representative who kept questioning if I wanted to move my internet service to another location. He could not grasp the concept that I was simply calling to correct a clerical error. I asked to speak with a supervisor after 30 minutes or so and was quickly told that the steps that had been taken were the correct ones. I was told that their system required that they disconnect my service from the "old address" and then reconnect my service to the "new" address. I was told that I may have a brief period of time where I did not have internet access while the system "moved" the services to the "new" address. Remember, that I did not actually move anywhere. The equipment never left my house... I simply wanted to correct the house number they had on file for me.
1 week later
Tuesday - I came home from work and my internet service was not working. I called AT&T to speak with resolve the issue and was told that my services were disconnected because I was moving to another location. I spent another 2hours on the phone with some poor tech guy until he finally said there was nothing more he could do. He suggested I call back the next morning when the correct people would be in the office.
Wednesday, Thursday, Friday, Saturday - Each day this week I have called, spent about 2 hours each day on the phone, and spoken with 2 to 4 different people each call to try to get this resolved. EVERY person I spoke with said one of two things... 1. I will get to the bottom of this and you will have internet shortly... OR 2. I need to dig into this, contact the "back department", and you will receive a call within a few hours with an update. I have. I have not received a single call back and, you guessed it, It's Saturday and I still don't have internet.
The most frustrating thing about this situation is that there is no one accountable at AT&T. Each time I call I speak to a new person, and have to spend 20 minutes reviewing what has happened so far. Then, an hour or more later, I get off the phone with that person (or multiple people) and they are off the hook. There is no follow up, no need for them to every question or check to see if their customer's issue had been resolved.
AT&T,,, please help me. I don't know what else to do here. Unfortunately, AT&T is the only internet service provider in my area so I don;t have the option of going with someone else.

JIM RYAN
from Stockton, CA
I CALLED YESTERDAY WITH QUESTION REGARDING BILLING ON MY WIFES PHONE, 1-209-603-2629. THIS PHONE HAS NOT WORKED SINCE MAY 3 THIRD. YET I AM BEING CHARGED $93.95 A MONTH FOR A PHONE THAT DOESN'T WORK. IT NEEDS A NEW BATTERY AND CHARGE PORT NEEDS TO BE REPLACES. THE PERSON I TALKED TO TOLD ME TO BUY A NEW PHONE, I WILL NEVER BUY A HAND HELD COMPUTER WHICH ARE THE NEW PHONES YOU SELL. ONE I AM ON SOCIAL SECURITY CAN'T AFFORD THE OVER PRICED PHONES. THE MAN I TALKED TO SAID THERE WAS NOTHING HE COULD DO ABOUT THE CHARGES FOR A NON WORKING PHONE. I A HAVE A LONG TIME ATT CUSTOMER FOR MANY YEARS. I DON'T APPRECIATE THE AGENT IF YOU CHOSE TO CALL HIM THAT HIS ENGLISH IS TERRIBLE COULD NOT UNDERSTAND EVERY THING HE SAID WHEN I ASK FOR HIM TO SPEAK UP HE STARTED TALKING LOWER . ALL I AM IS A FAIR DEAL REGARDING THE PHONE. IF THIS CAN NOT SETTLED I WILL HAVE TO FIND ANOTHER CARRIER FOR MY SERVICES.

Gary Rutherford
from Dimondale, MI
Have called 5 times...…….Can't get anyone that speaks good English...…..asked to be switched to someone in the U.S...…….response..call back please...…. Unbelievable that a corp. as large as you has such bad manners...…..never again...…….

Ron Wilchek
from Cleveland, OH
We had at t tech come in and upgrade our router. After he left out Wi-Fi printer is off line. Called customer service. They informed me it is not their problem. I should call the printer manufacture. It was working fine before they showed up. My money their way. Zero stars !!!

Mk Jeskey
from Houston, TX
I had Uverse installed in my new home in March 2018. After 2 weeks a TV issue appeared, could not access recordings or pause a live viewing. Tech came and fixed it, said it was a bad box. Same issue returned this past Sunday (no recordings access, no pause). Tech comes Tuesday. End result without consulting me, he deletes all my recordings on the grounds the disc was full (it wasn't), 2 of those recordings I needed for work (3 of those service calls were Sunday-Wednesday this week). Not 10 minutes after he leaves I lose Internet. Another call to "customer service". Eventually get the Internet back. I return to the TV and THE SAME ISSUES ALLEGEDLY JUST FIXED! Except now in addition to the recordings/pause issues, I can't record at all. For the third time this week I call. I'm told a tech will be here between 4-8pm last night (Thursday, June 14). NO ONE CAME AND NO ONE CALLED!
Rating ATT with 1 star is 5 stars too high.

+richard l green
from Harlingen, TX
after 61 years with same phone# my uncle86 and aunt82 feel betrayed by you. a letter said they must upgrade so they made an appointment.3 guys came in took away landline and DSL[they did not ask for this] and put in VOIP. no amount of calls has resolve this. it seems everyone involved is denying any wrong doing. so, congrats to you ATT customer service. they have only been with you 61 years

Richard
from San Jose, CA
Our landline is out of service. No dial tone and the phone doesn't ring when called. I checked and there is no dial tone at the service box on the side of the house (the demarcation). I found it very difficult to report the repair issue to AT&T. When 611 is called you are put through various levels of automated nonsense before being routed to the wrong person, generally in the sales department. Finally got through to a human who made a repair appointment 4 days out with a 4 hour window. On the appointed day no one showed up and no one called. Called back to complain and AT&T has no record of either the repair request or service appointment. So I made another appointment, 4 days out and with a 4 hour window. I waited all day and no one from AT&T showed up. Tried to call AT&T, but by then their call center was closed. Today is Saturday, they will reopen on Monday. I will call on Monday and make another appointment. I will wait all day and they will probably not show up again. It's not like they can't find us. Their RT is at the end of my driveway. Meanwhile, we will continue to get billed for the phone service that we don't really have - payment for which they will continue to demand on, or before the due date...

Susan Conca
from Arvada, CO
I called to pay my bill. First call use automated service, didn't work. Second call, talked to billing customer service. I was told amount and it would cost an extra 5.00 to pay with James. I explained automated service was not taking my information. In fact it tried to have me pay someone else's direct tv account. I only have a wireless account. Was told try again at *611. Tried the automated system tried to add 40.00 for me paying my bill. Called back spoke to Casey she took my payment charged me 5.00. When I asked about my bill I was referred to app. Spoke to Randy supervisor. He was rude, nasty and talked down to me because at this point I had been told 4 different balances not including what the app said, 5 different balances. I tried to tell Randy I had never had another carrier but that was going to change. I have had a car phone before they had cell phone to now a cell from age 16 to current with AT&T. Randy basically said AT&T didn't care about my loyalty and should leave. Last time I checked AT&T was doing better but still in the forest and not even close to the woods let alone in the clear. I don't understand why Randy (supervisor) is able to talk like that to anyone! Randy needs a mouth wash and a very long time out, possible long enough he is no longer on AT&Ts payroll!

Stephanie
from Garland, TX
I am so extremely disheartened with AT&T customer service. I have had several issues in the last two months related to Internet and DIRECTV. I've spoken with countless customer service agents and multiple supervisors who have not not only not helped at all but have also been dishonest and none have returned calls as promised. I've invested at least 15 hours in phone calls. I'm at my wit's end and still have no resolution. I am ready to take legal action if I cannot get a resolution to my billing and contract issues.

Sherry Stephens
from Royal Oak, MI
ATT U-Verse service went out at approximately 2 AM Saturday, May 12, 2017. Spoke to 3 representatives and 2 supervisors starting at 7 AM who had me do a reboot before telling me it was a problem in my area and would be restored in 2 -4 hours to telling me I would have to wait until Tuesday, May 15 for a repair.

walter asbell
from Neodesha, KS
some one called me from at&t but instead of fixing my problem he just wanted to give me a few bucks and that's makes things alright? why do you not fix the problem. then told me he would take phone back but would give the taxes I paid

C. Montgomery
from Houston, TX
Our beautiful lawn is DESTROYED from your company (AT&T) digging up my yard to put in new lines and the DEAD SOD and ROCKS that was put in to replace the dug up holes looks like TOTAL CRAP and I AM VERY UPSET. I would like AT&T to put down sod that is actually alive and make it look like it did before my lawn was destroyed!!!!!!! I already cleaned up most of the rocks so the lawn mower doesn't hit them as well as fixed the huge bolts that had springs in them which I had to take off for the bolts to fit level to the ground (nothing like a trip hazard) very dangerous. PLEASE FIX THIS ASAP!!!!!!!!!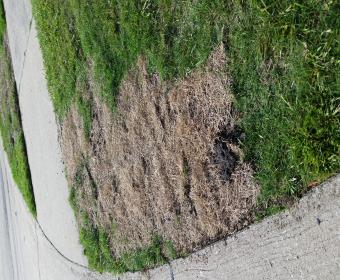 Danny neeley rome ga 30161
from Rome, GA
You lied multiple times about our bill an the perks you supposedly where letting us have what a joke charging us twice for phones that where supposedly free or we would not have gone this route maybe that's why we havent received a paper bill for 3 months no happy customer here ever wonder why? Even the so called credit cards where nothing as to what you advertised to us amount cut in half per Pam @276 254 9587 she said would return calls an never had please pull taped phone call if you don't believe this !so why am I receiving so much dung from this so called customer based company you can contact me three the snail mail @ Danny Keeley 1480 ward my rd rome has 30161 of you have the gonads to I'll be waiting today is 5/10@8:45pm

walter asbell
from Neodesha, KS
your sell man lie to me I have been with you for years time to look for new company

Roy Holton
from Stowe, VT
On April13 I made a call to the ATT service department reference my direct tv not working properly. On this date I'm not sure if I spoke to a person or not about getting it fixed. On April 15 I spoke with a person who set up a service call for me for repairs on the 16th. The 16th came and no one showed up advising road conditions were too bad to get here. Personal in the survey department called wanting to know if my tv had been adequately repaired at which time I told the person no one had showed up. This person set up another repair date for April 19. Again no person showed up for the repair. I called the repair service once again asking why. The lady advised that she would have the service supervisor call within the hour. Needless to say no call. I pay 124. dollars a month for a service that I'm not getting. I feel that ATT show prorate my bill for this inconvenience and I will be looking elsewhere for tv service.

Chad Schwartz
from Stroudsburg, PA
I needed to purchase a new cell phone. I'm an HVAC service tech and I'm crawling in and out of attics and crawlspaces all the time. My old Samsung flip phone was a military grade phone and has been through the war. I asked for a rugged phone and was pushed to an $850.00 phone plus a case. I didn't need a smart phone for where I was working, I knew it wasn't going to last. I was offered one flip phone which is a cheap piece of plastic for 63 dollars and change. But, I can buy 6 of them and still save 500.00 dollars over the smart phone which will only last two years anyway. I called tech support to find out how to import my contacts, there isn't anyway to do it. I have to input 239 contacts by hand. He told me I had 14 days unconditional to return the phone so I went back to the store to return it and was informed there is a 45.00 restocking fee on a 63.00 phone. So, I'm keeping it while I go out to bid for a two new phones and carrier, did I mention there are two phones on this plan and carrier. I've been with AT&T for 13 years now, but I guess that doesn't mean a thing. You're only as good as the new money they want you to spend in there store. I now understand why they are rated the worst of all the carriers for customer service.

Carolyn
from Gainesville, FL
I am a handicapped seventy year old. I came to this store to pay a final bill for a family member. Three people behind the counter and I have been waiting over 30 minutes and no one is taking my money. This is unacceptable

Howard L. Love, SR.
from Little Rock, AR
0n 4/2/ 18 I spoke with an agent regarding a $40.00 charge for a mini genie that a tech left at my home & a $9.00 late charge. advised the agent that I had contacted agents in feb. & mar. 2018 and was told that the non owed $40.00 & 9.00 late charge would be removed. this did not happen. the agent that they were generating the paper work to effect the removal of these charges.also onthis date i advised the agent when I attempted to schedule $153.52 payment due 4/ l7/18 the system was showing a payment for $151.51 was schedule for 4/13/18.the agent advised me she entered and scheduled the $153.52 for 4/7/18. in checking bank account on this date I did not find the that the payment had not been processed. an agent advised me, after inquiry that they were unable to process the schedule payment because my banking information was not available and because of this I would have to pay $5.00 or processing fee and, be charged a $ 9.00 late charge on my next billing I schedule my paymentst to be drafted from my checking on the scheduled due date. when I do this it shows my banking information is stored in the system. the time I have spend on the phone waiting and the thank you for being a valued at&t customer at the closed of the call is not true. I trust that your response to this complaint will make it true.

Taylor
from Milwaukee, WI
I have been promised a credit on my account since November of 2017. Its now April 2018 and every time i call, I am told the exact same thing. The rep sees all notations on the account for every month I have called and promises me that the credit will be applied to the next months bill. Today I was transferred to 7 representatives. 7! And they each claimed that they were transferring me to a supervisor to apply the charges. Finally after the 7th rep tried to transfer me, I just hung up! ATT is the worst company I have ever dealt with! Not only will I never do business with them again, I am making it now my personal mission to express in every outlet my dissatisfaction as well as notes of names, dates and recorded conversations I have contacted.

I feel compelled to contact you in support for the young students at Stoneman Douglas school. I would like to ask that you think about being on the "right side of history" and DO THE RIGHT THING and drop your support for the laura Ingraham show. She is a loud mouthed bully and should not be allowed to act in such a manner, without being held accountable. Please, DO THE RIGHT THING. BE ON THE RIGHT SIDE OF HISTORY!
the boatwrights from Oregon

Jonathan Stern
from New York, NY
I am a longtime customer of ATT with a family plan that costs us about $4,500 annually. I notice that ATT advertises on Laura Ingraham's show, and am very upset that she was so cruel to school shooting victim and high school student David Hogg via Twitter. (Her subsequent apology was just to save face and advertising support.) I hope you are very upset by her cruel words too and will stop advertising on her show. I'll wait to see if you stop endorsing her to decide whether or not I stop using your services. I don't want to give so much money to a company that supports such cruelty. It makes me feel like, indirectly, I'm supporting her too. Please stop supporting such a mean-spirited person; it's not in keeping with the spirit of your company.

Jimmy Patterson
from Benton, AR
I purchased a new 6S apple smartphone from AT&T, during my first month the phone was checked and found to have some defects and AT&T filed a warranty claim and replaced the phone, 2 to 3 months later my phone was stolen and then AT&T filed a insurance clam and replaced my phone again, I am now having issues with that replacement phone with missing screws from the charging port and have been told that my phone is not a new phone as I had purchased but a refurbished phone, I made 7 calls in one day trying to have my issue resolved, 4 calls to the techs at call center, 1 call to the billing management, 1 call to technical support, and 1 call to Apple waranty. I am only asking for my phone to be fixed or replaced with another refurbished 6S since I paid and bought in good faith a new 6S from the begining and with all that I went through from the time of purchase AT&T had replaced my new phone to a refurbished phone that I could have bought at a pawn shop for way less money. No one was able to help me with my defected refurbished phone. I am elegiable for a upgrade but find it hard to upgrade with a company who in their good faith sent me a used phone to replace a new phone and now want even help with the repairs of 2 small screws to fix their refurbished phone that they know clearly and without doubt that they shoud step up and resolve this petty issue which could become a major repair for this phone in the future. thank you for your attention with this matter and your time

Thomas A Turco
from Fort Myers, FL
I write to you not just to complain about poor customer service but hopefully someone in the corporate office can rectify the situation. My complaint is long so please bear with me.
On Friday, March 24, 2018 we 9 my girlfriend and I) went to the AT&T store located at 8646 Gladiolus Dr. in Fort Myers, Florida to see if any promotions were in effect.
We were told by the woman staffing the office that there is a promotion, we could upgrade to a Samsung S-9 for only half the price of the cell phone. She said the phone normally is $789.99 however we could get it for $395.95. My girlfriend asked is there anything we have to do other order the phone and we told "no', just pay the sale price. However we had to go to the store located at 4125 Cleveland Ave, Fort Myers, Florida since that is where I purchased my phone. So across town we go, there we are told the same thing, S-9 phone for $395.95. My girlfriend up grades her phone, however I cannot, I must go to the store located at 6 Mile Cypress Parkway. Before closing the sale my girlfriend asks the saleslady(Dana Brown) it is half price, no other commitments, she says "no". She never shows us the paper work but puts it in a folder and we leave. The only number she signs for is the $42+ - sales tax. Never saw any paperwork or image on the pad for the price of $789.99.
We go to 6 Mile Cypress store and wait for a rep, when I tell him I want to upgrade my phone he tells me I must get Direct TV. I couldn't believe it. No one before mentioned Direct TV to us, as a matter of fact we asked at both stores is there something else we must do to get the phone at half price and both times we were told" no". We then look at the paperwork and we see the $789.99 charge. We were told that my girlfriend would have responsible for the entire cost after 14 days and there would be nothing we could do about it. We were so mislead, to the point I would classify it as a scam.
Now we have to go back to the store on Cleveland Ave. and undo the whole sale. Mind you we have already spent 4 hours on this process.
We get there, and Dana Brown tells us it was just a miscommunication!
To add insult to injury she want to charge us a restocking fee, nervy.
We started out at 11:30 a.m and ended up leaving the Cleveland Ave store at 5 p.m.
We have been long AT&T customers and I am not going to threaten leaving, although I have had many offers to leave. I am happy with the service but not with the AT&T representatives as some of your stores. They are the face of your company, to many the first impression of AT&T, don't let them ruin your reputation.
I hope and expect a response, Thomas A Turco, 203 400 4922 my email is tat71647@yahoo.com

Marilyn Curry
from Tacoma, WA
Account #298089494794. I received my February bill on 2/16/18. I mailed my payment 2/17/18. It was posted 2/27/18 and I was charged a $5 late fee on my March bill. I received my March bill 3/19/18 with a due date 3/24/18. There was no way my payment would reach IL from WA so I had to spend $24.70 on next day service. P. Van signed for the payment 3/22/18 at 5:48 AM in Carol Stream IL so I know my March payment will not be late. What I want to know is why I was assessed a late charge when I mailed my payment timely and have had no late charges on this account in 6 months. Please credit my account with the $5 late fee. Is there any way you could mail my payment to me a week earlier to avoid this problem? I have tried and will keep trying to set up an online account but have had no meaningful help from customer service.

Graciella Nilson
from Buena Park, CA
I am very Upset about a situation with AT&T INTERNET BILL ,I have been told 2 months ago I will pay $34 for 1 year of promotion,and today 3/24/2018 I have recived a Bill for $40. Rude !
This is very not right !

Graciella
from Buena Park, CA
I am very Upset and disapointed! I had a VERY BAD EXPERIENCE at the AT & T store located at Beverly Bvd,(and La Cienega) Los ,Angeles CA 90048.This is the second time I went to ask for help to downdload an App.and No only the employee didn't have a knowledge at all, he couldn't respond any question. that he lied and was disrespectful.His name is LUIS, he was trieing to make buy a new cell,when the one I have I bought it 5 months ago,He said I need a biger phone,becouse I don't have room for texting??????
LUIS ,need training and education,this is not right to treat a costumer and lie to make me buy a new cell. Are they in comisions on sale??? This is the second time that happened!

Joseph Petras
from Carlsbad, CA
For 3 months in a row I have received my bill 2-3 days before the pay date.one time actually after the date all resulted in a late payment.
There is no way other then going into an outlet to pay this on time. Paying by check through the USPostal service which is the most convenient way for me it is impossible to be on time, so, go ahead and charge me the $5.00 late fee.
The closing date on bill this month was 03/07/18. I received it today 03/23/18 16 days after the closing date, the due date 03/28/18 Today is Friday the check goes to Atlanta If I pay the bill tomorrow the chance of it being recorder by the 28th is absolute zero.
I believe this is fraud committed by the nations largest telacommunications co..

, account under my wife name, account Number # 063 015-2433 211 7
from Oklahoma City, OK
Had DSL internet. Always had problems with account . Connection problems, lose of broadband and signal due to signal lose to packs . I tried for 3 to 4 years to work with A T & T. They even lowered my monthly rate to 28.00 . But they never fixed the problems and I finally had enough of their none action and customer service. They were none carrying. They sent final statement to be paid after I had told them I had not had internet due to them for 4 weeks. I should not have any billing. And they also for about 3 to four months had been charging me 88.00 to 95.00 for DSL. Why would I have the slowest internet for the cost of the fastest which is about 20x's faster at that price ??? We can not even get faster service in this area .... I have tried to talk to the complaint department with no successes at all. I need to talk to someone that has the power or authority to fix this issue and so I can go on down the road. I told them that I was contacting my rep. and also the BBB and Attorney General of the state due to their none carrying and none comment to help customers. Have copies of billings and also, copies of monthly checks going through bank. Bank statements validate our payments and also we should not have any late charges on an account which never really ever worked to its specs.A T & T owes us money for over charge and also for so called late fees, which is a joke .I've been lied to, been rude to, been maneuvered, been manipulated , and even been hung up on. I am a customer and I do not work for A T & T. I fail to see why anyone should be treated like this from a company that projects so much friendliness. False advertisement .I have tried to conclude this event of lack management . This is just the start I feel and I am up to the task !!!!!!!!!! 3 / 20 / 2018 .... Phone # 1-918-271-4160

i got a lg v20 back on march 11 of 2017 the deal was 50\ off of 829.99 over 30 months but att made me pay 249 of the phone upfront that left me with 580.99 over 30 months they were giveing me 13.37 a month as a creidt over 30 months but are now saying i ported my number out so now i owe 829 not 580.and not takeing off any creidts i have so far after 13 months of billing

Jean Conley
from Dallas, TX
On March 14. 2918, an AT&T serviceman worked on a telephone line in the yard behind my house. Before his arrival, I had no problem with my service. I did not call him. Shortly after he arrive around 9:15 A.M., I list the dial tone on my LANLINE. I waited to see if my service would be restored after he finished. He left around 3:30 P.M., but my LANLINE service was not restored. I immediately called AT&T to inform them of the problem but was told it would be Thursday of the following week before anyone could come back out and restore service to my house where I didn't have a problem until the servicemen worked I. The line. I complained that I WAS A DUSbked elderly woman with severe rheumatoid arthritis and that my ADT SECURITY security system would be greatly comprised by that arrival date. The agent then told me that the soonest they could come to my house would be March 21. I asked to speak to a supervisor and was referred to Ryan who assured me they would expedite the repair and someone would be out the following day, March 15 between 8 A.M. and 8 P.M. At around 3:30 on that date, I called to check the arrival status of the serviceman only to discover that no order had been established. Ryan lied! I complained because of the risk to my self and home security because my ADT alarm operates on my LANLINE. I informed Louise that my home had already been broken into once and I didn't want to face another danger like that, especially silly with a compromised system that has lost service because of A mistake made by an AT&T serviceman. Louise assured me that someone would be out between 5-8 PM, but needkess to say, she LIED as well. I pay my bill on time and AT&T does not have to call me for lack of payment and to be treated with such lack of concern for the customer's well being has become the trademark of AT&T. You all don't care about customers. Not only I'm I without service but I'm at risk because my ADT system is compromised but I'm using cellular data I should not have to use, possibly costing me financially in the long run, because I don't have the security of using my home Wi-Fi. No one from AT&T visited my house on March 15 to fix a problem your company caused. I ask that you send someone to my house first thing on Friday morning to repair the problem your service man caused. I ask that you discount my bill for lack of service from 9:30 A.M. on Wednesday, March 14 until those repairs are made. I also ask that you discount my cell phone to atone for data used that would not be used. I have had similar problems in the past where I have been accused by AT&T of using data beyond my plan while aim sittiting at home all day long relying on a Wi-Fi that may or may not be working through no fault of my own. There was a time when AT&T appeared to care about their customers. Where is that concern now? I live alone! It's not a very comforting feeling to have someone break into your home, and the thought of my security system being disabled because of a mistake on your part is REALLY frightening for me! When I faced that dNger before, it was well over a year before I slept at night. Please don't make me relive that incident, which is becoming very real for me.

Judy Foster
from Baton Rouge, LA
On or about March 2, 2018 I made a promise to pay by phone using your automatic services for 3-21-2018 and on Tuesday my services were interrupted. I did receive a notice in the mail for the 8th of March service interruption. I was approved for that date and someone tried to get into my gated community and was unable to get in. I can't get in and out of my gated community because the last four digits of my phone number is the gate code. It is so sad to offer a service and not honor it. Services needs to be restored immediately. I also spoke to Linda Wilson and she said she showed no record of a promise to pay by date. I also explained I had 2 surgeries and I was running a little behind so I would make payments on my account as much as I could. Linda stated that she could not restore my services unless I did a promise to pay by with her by check or credit card. Why would I call and say I did a promise to pay by and give her the dates and amounts if I didn't schedule one. If they were going to interrupt my services, why didn't they do it on the 8th as they say was scheduled. Obviously it seems as though my promise to pay was deleted. I used my phone as recent as Monday night. I have been a customer for many many years under a different last name and city since it was South Central Bell.

Kristen McCumber
from Oklahoma City, OK
I have been dealing with this issue since May of 2017. My services were transferred from the home that I was staying in to the home that I have bought. Since then I have called every month to get everything taken care of as far as my billing. Someone on Direct TV took it off of combined billing and I didn't find that out till September because in June they stated that everything was fixed. I still wasn't getting my bill to upload so couldn't pay it. In September they told me to register which I did and was only able to pay once on there because every time I log in it directs me to combined billing. I have called every month been promised call backs I never received, been told it was fixed, and just wait to make a payment until they could fix it. I called every month to due my part as a customer. This experience has been crap and something I shouldn't have to call in monthly and speak my weekend on the phone 3-4 hours at a time.
I spoke with supervisor Frank Employee #FR371B who tried to say that I didn't do what I have been doing calling in trying to pay even when they said I had 0 balance and I even went to a store you couldn't find it in the system and speak two hours after work. I understand there is valid charges because I can't disconnect them but all the work I have put in your company never responded. Frank then stated that I can only adjust 100 dollars due to the unfortunate circumstance which he has the power to due the balance. Im not trying to get off easy but for my difficult situation and been provided bad customer services I'm not paying charges I can physically pay because they don't pull up or they can't find them. I will continue out paying once everything is fixed and start with my combined billing the way it is suppose to be and the correct amount. As I stated to him. A a supervisor you are suppose to go beyond for the customers and satisfy them. I never had an issue till I moved and never missed a payment. This is not on me I haven't dropped the ball ATT/DIRECT TV did. The balance should be credited and what should happen is credit and pay the early cancelation fee because I'm done being a DIRECT TV customer with the horrible experience I deal with every time I call in. I will go to cox where I have never had an issue and think about getting a new cell phone and internet plan as well. Ive been a long time customer and this experience has left a bad taste in my mouth and when your friends and family ask are you calling direct tv again that is an issue.

Jason Stratton
from Vandalia, OH
Just had corporate gentlemen that came by to see how Dave (our installer) did they opened the gate without my knowing to check on install and failed to shut the gate behind them. Now my dog is running loose NOT a good start for your sevices.
Jason Stratton
512/765/0706

Harold Burtt
from Orange Park, FL
The month of Jan I dropped my fax line my bill was reduced by $52.00 the bill was $151.57 this month my bill is $222.66 ..
I made multiple calls before I actually got to speak to someone in the US and they pretty much said this is your bill and when I said that ATT was going to lose me as a customer pretty much got the oh well. I said Comcast would like to have me as a customer and the ATT lady said would you like for us to cancel your account or wait till you call Comcast.
With my wife's cell phone bill is separate from the other ATT services that we have all totaled we are spending over $300.00 per month and really disappointed in the ATT attitude towards their customers.
That lady in Kentucky needs some customer service training she was supposed to be a supervisor in Customer Retention.
Happy to hear that so much is going well for ATT that they no longer need to keep their customers.
Thanks for listening I feel better now hope to hear back from ATT but not expecting too will be searching for other options.
Harold Burtt 904-272-0788

Allen Ingram
from Louisville, KY
I'm having grave difficulties trying to get the plan agreement your company and I entered into (see below) correct billing info. I've spoken to billing and the loyalty departments on several occasions within the last few days with each time receiving feedback via email from them of plans that was said that I had agreed too, but didn't. I have spent numerous of hours on the phone within the past few months and days trying to correct these issue with negative results. Agreed to services and plans timelines: 1. Change in monthly services cost (03.08.17). Directv - $15.99; Internet - $31.99. No contract. Total monthly cost including taxes - $52.00. Effective date: 03.26.17~03.26.18. Had many issues with billing thereafter. 2. Change in monthly service cost (08.06.17). Directv - $15.99; Internet - $31.99. No contract. Total monthly cost including taxes - $52.00 with $36.60 due 08.26.17. Current balance: 0. $32.30 removed from my bill. Conf #: 3531967603A. Rep name: Taja. Problem in Aug: Bill was great and the service person was very good. However, my upload and download speeds were changed without my knowledge or consent. 3. 02.12.18: Receive email stating change in services. Bill increased, contract added. 4. 02.15.18: Called AT&T to address concerns. Asked to speak with a Mgr. Rep said Mgr would call me back. Mgr never called. 02.16.18: received email stating same as item 3. Reps that I've spoken with: Jevone, Tre, many others. My request and expectations are that your company adhere to the service plans and agreements that we entered into in Mar and Aug 2017. No contract, download and upload speeds at 18 mbps and 3.0 mbps, respectively. I look forward to your response as soon as possible. My telephone: 502.695.3707 (H) 859.492.3707 (C). Acct #135252206. Pass Code: 5217

PILAR HACHA
from Pompano Beach, FL
Installation of my service was done in December 23,2017. A cable wire is still exposed in the backyard. I called in to report the issue and even called the attention of a serviceman servicing my neighbor but nothing has been done to bury the exposed wire. Is there anybody listening?

Cleve Murdock
from Columbia, SC
I called into your customer service to check on my data plan. I spoke with the representative about what there was to possibly upgrade my plan. She told me about the Unlimited Data plan. I asked her how much it would be and she quoted me the price of $145.00. I currently pay 133.30 for the 10gb plan. So I asked her if that was the price and she again said yes. So I told her that since it was only $12 more that I would upgrade to it. Never once did she say anything about any additional fees or taxes. I get my next bill and it shows a higher rate than what was quoted me. I called the customer service at that time and then they proceeded to tell me that my new rate would be $172. I told them that was not the price told to me and that it needed to get fixed. Nothing was resolved at that time so I asked for a supervisor. The representative told me that they would have to call back in 30 minutes. That was on 2-9-18. Today is 2-13-18 and I just got off the phone with them after spending 1 hour and 21 minutes with 3 different people. I made that call as no manager called me. I was told that the initial representative had told me a wrong amount as they should have explained about the added fees and taxes. I explained to each person that the representative never told me that and that I should have been given that price. Each person I talked to kept over talking me and did not resolve anything except that they were giving me a $100 discount on my next bill. The final person whose name was Sylvia (did not get the first two as I could not understand them) said that she could not help me due the fact that they can not change the amount of a plan because it was the marketing team that set these prices and that they could not alter the plan. I then asked to speak to her manager and she stated that he or she would only tell me the same thing and basically said that it would not do any good. I then asked for the corporate number and she said that I would have to get that from the manger. Then she told me that after conversing with her colleague's that there was no corporate office number. I was on the phone with her the whole time so I do not know when she had time to do this. I asked again to speak to her manager and she said that it would take 24 to 48 hours to get a call back. I asked for the name of the manager that would be calling me back and she gave me the name of Jessica or a Martin. I will be waiting for this call.

James Crawford
from East Moline, IL
I am James Crawford---1833 7th Street--East Moline, IL. 61244 crawdad01@sbcglobal.net
About a year and a half ago. (Aug, '16 I believe) I requested a land line be installed in my home. I had service with ATT for over 50 years but had it removed because all I was getting was sales calls.
Shortly after, my wife lost her vision and could not use the cell phone. I requested a new land line from ATT.
After waiting a week with no service I called ATT (after my usual 25 minute wait) The lady said it had been installed. I had been in the telephone business for 31 years. I checked the demark point and the terminal at the pole(since it was a buried service) and found my drop wire was not connected. I called again and after my usual 25 minute wait. and was told it was working because she had called the number 309 752-0372 and heard it ringing. Wow, I thought: Who am I dealing with here? A ring back tone doesn't mean it is really ringing a phone. I told her my service was not connected at the terminal She said I should call repair. I told her I needed an installer. She was sure she was smarter than me and we reached a stalemate. I told her I wanted to cancel my request for service and she agreed.
A month later I got a bill for connecting and a months of service. I called back and after my 25 minute wait, the person said they had no record of the previous conversation. but she would annotate our call and look into it.
A month later I got a bill for installation (about $45 and for a months service. I called and after 25 minutes, I was cut off. Next month another bill arrived with just the installation charge. I sent a letter of explanation. Then I got the nasty letter saying I am late.. Then I explained to a collection agency and they said OK forget it. They sold it to another collection agency which I ignored. Yesterday I get a notice from another collection agency.
I am sure this has had a negative affect on my credit rating and feel that ATT is responsible for all the harassment I have been given.
Would someone take pitty on me and resolve this matter.My previous telephone number was 309 752-0372. I had copies of my letters but have changed computers and the letters only duplicate what I have said here

Debra Ellison
from Birmingham, AL
I called internet service number in August to complain that our extra charges for internet usage was impossible because we are unable to download movies and the amount of usage they were saying (250gig-650gig) was not believable because we are a two person family and work full time jobs.
The individual stated the Technical department could research this and get back with me.
In October I called again, and stayed on phone over 1 hour, and the lady agreed with me that it appeared incorrect that two people were using 650gig in one month with NO movie downloads, and NO video downloads. She stated they would credit my account for that month and go to research the other months.
In February, I noticed the other months were not addressed so I called back a third time, and this lady was horribly rude. Wendy Desk R100. She stated it was very possibly that I could use that much internet and there was going to be no more research. In essence she didn't listen to my complaint and understand what I was addressing.

Judith Kowich
from Warren, MI
After careful review and outside inspection, it is the collective conclusion that AT&T is deliberately slowing down my internet speed both direct and wireless !!! - I would like a direct response regarding this matter !!!
Respectfully Submitted, Judith A. Kowich
30529 Iroquois Dr. Warren, MI 48088 1-586-751-0159

Ronaldo Davis
from Houston, TX
This is the worst service I've ever had I've only been with AT&T for 2 month n my transition has been horrible I will not recommended nobody to them at all I'm so disatified already !!! Now when I switch services they'll ask me wht can they to keep me instead of asking me now smfh!!!

Kamau Kambui
from Gainesville, FL
I live on St, Croix USVI, I have been an ATT customer for many years, I have enjoyed excellent service with ATT all the time. I even at one time switch to Sprint for they has better rate packages, but had to switch back to ATT because the service was not as good as it's rates. So I know the service that ATT was able to provide, However all that changed after the passing of the resent hurricanes in the Virgin Islands. The service we now receive is nothing compare to what it used to be. We were able to two months credit which was good but we are now about five months after the passing of the storm and the service we once enjoyed is yet to be. Over the past three month I have called Tech Support to see they could do anything about the service only to be told that only two of the towers are showing good and all others are showing deterioration, they are working on the problem and will be restored soon. Over those three months I have been given several dates that repair was to be completed only to be disappointed. The last date I was given was Feb. 7th, and of course we still have the problem, poor service, but our bills is like we have excellent service, with no discount. I will be filing a complaint with Better Business Bureau for I am fed up with ATT customer service responses.

Kamau Kambui
from Gainesville, FL
I live on St, Croix USVI, I have been an ATT customer for many years, I have enjoyed excellent service with ATT all the time. I even at one time switch to Sprint for they has better rate packages, but had to switch back to ATT because the service was not as good as it's rates. So I know the service that ATT was able to provide, However all that changed after the passing of the resent hurricanes in the Virgin Islands. The service we now receive is nothing compare to what it used to be.We were able to two months credit which was good but we are now about five months after the passing of the storm and the service we once enjoyed is yet to be. Over the pass three months I have called Tech Support to see they could do anything about the service only to be told that only two of the towers are showing good and all others are showing deterioration, they are working on the problem and will be restored soon. Over those three months I have been given several dates that repairs was to be completed only to be disappointed. The last date I was given was Feb. 7th, an of course we still have the problem, poor service, but our bills is like we have excellent service, with no discount. I will be filing a complaint with Better Buisness Bureau for I am fed up with ATT customer service response.
Thanks for your feedback!
Sorry. Please try again later!