AT&T
AT&T Complaints Continued... (Page 12)
1090+ reviews added so far. Upset? Call AT&T corporate: 1 (800) 331-0500

Mike
from Pompano Beach, FL
I have tried a dozen times to get someone to change my service to make my bundled internet and Directv affordable. Customer service keeps transferring me to another department then hanging up. This is the worst service I have ever had. I will try once more then cancel it all.

Matthew
from Indianapolis, IN
I think it's a shame that AT&T does not support its military. There are no special deals for soldiers and Airmen being deployed overseas. They want us to buy into the standard international plans. As if we were businessmen traveling overseas. It's very expensive to use your phone to call loved ones back home when you're serving your country. I'll be telling everyone I know that AT&T does not support our military.

Carol Sterner
from Cameron, MO
Two different days last week I visited the at&t store at highway 152 and Flintlock Rd in Liberty, Missouri. Both days I was greeted by a woman named Sue. She was very cold the first visit and the second time, 9/27/16, she was rude and not helpful at all. I finally went around her and asked my question to a representative. He was very patient and helpful.

Linda Ensley
from Pine Bluff, AR
I am having a hard time getting my u verse account transferred, however AT&T has no problem auto drafting the amount out of my checking account on a monthly basis. I have been given the run around for about 2 weeks now. Every time they give a scheduled date to have it transferred they never show up. When I call about the situation they tell me they will be out on the next day, and they still haven't showed up yet. I took off from work on Tuesday and they never showed. I had some stay at my house on yesterday and they never showed up.
I called them on yesterday and they assured me that the tech was still coming, but guess what no one never showed up. The lady I spoke with on yesterday evening would not let me talk to her supervisor. She indicated that she would call me back in thirty minutes and guess what I never heard back from her. I called back to day and they told me that my appointment was scheduled for tomorrow. Is this a joke or something? Will I be able to get my service transferred or will I have to discontinue my services. If no one shows up on today or tomorrow I will take my services elsewhere where I will be greatly appreciated.

Jonathan Riley
from Studio City, CA
I called At&t customer service by phone with a billing inquiry. Although the agent was polite and friendly, she told me she could not help me because she can only handle wireless accounts so she transferred me to another department... Then this new agent told me she can't help me either because she can only handle business accounts so I was upset at this point due to loss of time and effort. So she transferred me again to an automated phone menu and I still had to wait again on hold to speak with someone in the U-verse department.
Then when I finally got to talk to this agent, she refused to answer any of my questions because she said she could not verify my "passcode" but I have not requested any security protection to my account. This made me angry because she not not answer any of my questions. All I wanted to know is why my bank statement does not show that my check went through on September 01, 2016. She would not even answer that simple question. She then said she would call me back but nobody ever called me back and the problem has been left unresolved. I don't want to go through this again and am thinking about switching my internet and phone service to a different carrier.
I'm requesting that AT&T merge all departments so that they can handle any account instead of the current system where there are several specialized departments that can only handle a specific type of account. Please remove the security passcode and security question protection from my account because I cannot remember them and have never needed or requested password protection for my U-verse account. If my bill payment is late then please waive any late charges because I sent the checks in advance and did everything I could to try to resolve the issue responsibly but AT&T customer service was unwilling and or unable to handle my request by phone.
Live chat would not open and I could find no other email support other than this one.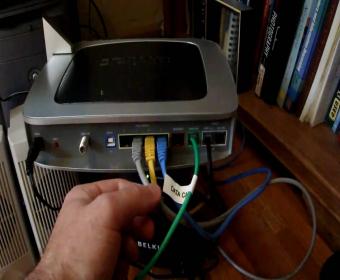 Erika Bartusek
from Augusta, GA
I have been active duty in the military for two years now and began my attempts for my military discount in May of 2015. It is currently September 2016 and I still have not received this discount, going on well over a year. I've gone in store a handful of times to resolve the problem and each time my information is resubmitted and I'm told that it should take a couple of months for the discount to take effect, but to no avail. I've shown my CAC card multiple times for the purpose of sending a confirmation email to my government email account and in none of those instances did I actually receive the email.
I have also brought my LES into the store which I watched the representatives scan in, but again, to no avail, I was told that there is still no record of my discount in the system. At this point I'm willing to drop AT&T as my service provider as the problem has been recurring for the past year. How can you possibly advertise a military discount it you are unwilling to provide it?

Shirley Clayton
from Hayward, CA
I called on August 24th because my U-Verse cable was receiving some pixelated images. A technician was sent to my property and determined it was a wiring issue. He contacted a second technician and left. The second technician arrived and did some work outside with the wires, he determined we would experience a service outage of a couple of hours up to three days while the issue was resolved. I called on August 25th to check the status of the repair. I was then told that it had been escalated to a contractor since dig work was required to repair the wires and that the project had an estimated completion date of August 31st. Since I work from home, I attempted to see if AT&T could provide me with a mobile hotspot while my internet service was down.
They could not do this for me but adjusted my account an additional $50--they claimed this was for the cost of the device and the service. They advised I go to a local AT&T store to get this hotspot and add it on the account. When I arrived at the store I was informed the device itself was $50 and the service was an additional $50. I was so unhappy with this blatant lie from the customer service rep I had spoken to that I went to T-Mobile and walked out with a hotspot and 6 GBs of data for $28. Throughout the proceeding days, I kept contacting AT&T to inform them that I had not seen any dig work being done around my property or neighborhood. They insisted that I be patient. On August 31st, I called twice --once in the morning and once in the evening.
The morning of the 31st I was told that there was a window from 8AM to 8PM for the work to be completed. When I called in the evening, I was told that the work had not yet been completed--or even started for that matter--and that I would be contacted the next day. I was not contacted on the 1st and I called myself to figure out what was happening. Now the project had an estimated completion date of September 7th. I attempted to call billing and see if my account could be adjusted and the "account expert" that I spoke to was horrendously rude.
First, she insisted that I had an overdue balance of $50 and this was the reason my services had been suspended. When I explained the situation to her and told her how unhappy I was and that I was considering switching all of my services (cable, internet, 3 mobile phone lines and home security) she told me--and I quote--"I highly doubt you have any type of home security, much less AT&T home security".
When I asked to speak to her supervisor, she informed me she would be transferring me and promptly hung up. Later that day I saw an AT&T technician outside of my property. He informed me he was checking the wires (despite already knowing it was a wiring issue). He told me that whenever the contractors get there, it would probably take three working days to repair the cables. I called technical support who told me the contractor would contact me the following morning between 8 AM and 12 PM to keep me updated.
On September 2, having not received a call from the contractor, I contacted AT&T again. This time I was told that there is a ticket but no one has been assigned to the ticket. AT&T has no information regarding when this work will be done and I have been without service (cable and internet) for over 9 days now. If the technician was correct and it takes three working days to do the dig work for the cables, the earliest I can expect my services returned is September 6th. And I highly doubt this work will even be done then since no one has been assigned. I have had an awful experience and immensely regret switching to AT&T. I wish I could give zero stars and go back in time before I ever decided to switch to AT&T U-Verse.

Julia Ramirez
from Temple, TX
AT&T Wireless customer service failed to provide at best, minimal Network Connection for the very basic of wireless phone service. Starting the VERY first evening (after 9pm) spending from 3pm - after 9pm at the AT&T store activating our NEW service with AT&T, we began to see that we had if we were lucky, 1 bar of Network signal. I contacted AT&T Tech support, maybe around 10pm or a bit later to troubleshoot what could possibly be causing this.
I spent well over 2 hours performing the steps the Tech directed me to do, at one point she even asked permission, which I gave to access my phone remotely so as to see if there was an issue either with an app or settings, she did at that time direct me to change settings for the Mobile Network Type, the Roaming, the MIN and I think the PRL version settings.
This resolved nothing, my phone still registered barely 1-2 bars. I was on the phone with her until well after 1am. The very next day…the same issues. This was experienced on my husband's AT&T Galaxy S7, my daughter's Galaxy Note 4 and my Galaxy Note 4 (these were ported over to AT&T) from Verizon Network. This problem was relentless, it existed not just in our home, but outdoors, in our backyard/front yard, in our vehicle traveling throughout the city of Temple, TX, just up the block and ultimately at the foot of the building where the AT&T tower in our area is located just off of 1st St.
Not only were we plagued by the lack of 3G LTE and 4G LTE Network signal, but incoming and outgoing calls were so poor, it was as if we were using two way radios, completely choppy to the point that neither person could understand what the other was saying. During several poorly connected calls to your Tech Support personnel, conversations suffered being dropped causing either myself of them. If they made note of my number, to call back.
At one point, I had to contact my bank regarding my Debit Card being compromised requiring my card being closed and contacting them to have a new one issued. I found that trying to enter the numbers requested to reach a representative through an electronic call direction was absolutely futile. It kept saying, it could not understand my number entry on the keypad. This also happened even "speaking" the information. After 3 tries I was locked out and had to call their fraud division directly to unlock it.
Yet another incident happened while at the Walmart store located on West Adams. I had to call my daughter to see if she had prescriptions to pick up, I received a message that stated "your call cannot be connected" another attempt just rang and rang, yet another attempt went immediately to Voicemail or went immediately to Voicemail without ringing.

Maxine Covington
from Gadsden, AL
I have been a customer for 16 years, and I am not a person who complain. On August 20,2016 .AT&T debited 231.19, from my checking account without my authorization. Not only was this unethical, but, it is against the law to go into somebody bank account without their consent. August 24, I talked to AT&T customer service representatives (James) he was no help, other than telling me there was nothing he could do.
I asked to speak to his supervisor, he told me his supervisor wasn't available, and she would tell me the only thing I could do was go to my bank and have them to do a reverse payment. This is the second incident I have had with you all this year. On February 11, I called to have my service bundled, the representative told me it would be at least 1billing cycle before I can see my statement combined and lowered. It was 4 months later(June) before they bundled my statement and I had to call them to see why it wasn't done.
The representative I spoke with said that it was supposed to be done in February. When I asked why wasn't it done, again they don't know. I asked what could they do to take something off my bill, she said we can only take off $25.00 . My combined service is supposed to be less, but, I realized it is actually 10 to 15 dollars higher than not being bundled. I know I am not the only customer that has a complaint against AT&T. It is time that AT&T start taking their customers serious. Like, I said, I am not a person that complain, but, this incident that happened on August 20, going into my bank account without my authorization and doing nothing to rectify the situation.
I look forward to hearing from someone so AT&T and I can come to some understanding. If not, I will forward this to the (BBB) Better Business Bureau.

kevin g murphy
from Leesville, LA
Once again, a tropical event with heavy rainfall and flooding (hurricane Katrina ring a bell?) and no cell phone service for 3 days! AT&T, one of the biggest companies in the world, cannot grasp having their 'switching station' in a place or location that can't be flooded to prevent this from occurring again. They must be a little cash strapped and lacking money for capital expenditures. Good thing I'm paying for the land line also. Can't wait to switch to Verizon where I can travel the country and get reliable service.

Adam Allen
from Carrollton, TX
I love ATT but I will never get the passport plan again as only the texting portion was really working I guess because we were home using WIFI. The data plan, I give mixed reviews. The passport locations were never near us especially in Paris and had to actually be in front of the café for it to connect and once it did it was very weak. I wasn't able to constantly surfing the net or sending text/e-mails with photos, couldn't post pics online so I can remember where all the photos were taken or save space on my device. It worked at home mostly then call 611 for assistance with but still had to constantly enter the city in order to locate a hotspot.
During an emergency used the phone a few times to call my sister and even had to refill my RAZA account to make calls to the us and Africa because the hotspot wasn't working so couldn't use WhatsApp while away from home; but I still got billed $200 for roaming which I think doesn't make any sense at all. I have record of when and how I made my long distance calls and tried to explain that to agent I was talking to few weeks ago but we got disconnected and I was hopefully for 4 minutes that he would call me back so I don't have to explain myself to another agent.
Room for improvement, for better customer service if a call drops while agent is research an issue the best practice will probably be to customer the client back since as I customer I don't have the ability to contact that agent directly or were told they cannot locate the agent :( That didn't happen and you can already imagine that my heart was broken and I was tired. Lesson learn next year I won't use passport and hopefully I won't be with ATT anymore and wouldn't recommend it to anyone who likes to surf online for every single thing.
My advice to everyone who uses att passport plans keep in mind because if you are the type that likes to talk and text on the go and not "wait till you are at a cafe that has Wi-Fi or back at the home where there's Wi-Fi," then these free apps/services might not be as helpful and you're better off getting a mobile that is unlocked and get a SIM card once in Europe. An example might be, you and your travel group/companion are separated and need to communicate each other's whereabouts and maybe you need to do so rather quickly, rather than find a wifi hotspot. This is very sad and not worth it.

Marisol Alfonso
from Burbank, CA
My account number is: When we first got the U-verse a month ago, on July 9th, David, Customer Service Representatives, told us you we're not going to charge us the installation fee, order 2237569906A. But we received the bill from you charging us the installation fee, and on July 29th, Hernando, from customer service (Medellin, COL Center) told us that Bryan, his supervisor, would review the tape from the sale to confirm whether there were or there were not installation fees, and they will have an answer on the next 5 business days.
We called them on August 5th and Christian, Cus. Ser. Rep., told us that Bryan, also his supervisor, would call us in 3 business days. And he would drop the installation  fee from the statement. Until now, nobody has called us, and the bill remains the same, including the installation fees. And it appears on my account as past due, when your representatives told me this wouldn't affect my credit report, but it is affecting it.
Nobody is taking care about this nor they seem to care on helping us, and we haven't received any answers. We feel frustrated and disappointed with your U-verse service. My family and I regret to finally accept U-verse service.

Abygail Sanchez
from Miami, FL
The technical support number takes me to someone that is obviously reading a computer. She speaks very poor English, keeps repeating same question (very frustrating, and even if I ask a technical question she continues to read off of something and doesn't answer the question. Its feels like I'm connected to a person which is located in an efficiency in Hialeah. Its always the same person. I dare anyone at ATT to contact her and go through what I went through.
You'll want to beat yourself and that's the honest truth. When did you guys start doing this? In addition, because I was frustrated on having to be charged $199 to get a tech out to my house and replied no thanks and I will replace cable myself. Cable is not worth $199 and I hung up. My system was completely deactivated for several hours. I sure hope they can't do that but, its funny when my husband called again and made an appt. the system came back up.

Stephanie Skinner
from Austin, TX
This survey is forcing me to give a one-star review however my review for AT&T and the service I have received over the last 4 hours is a -25. Chantal at the Galveston location has the worst people skills and customer service skills of anyone I've ever met in my life. My husband and I are on vacation and my phone quit working and rather than assist me I was transferred to every department within AT&T and it's warranty department as well as hung up on several times. I have been a loyal AT&T customer for several years I have also been a customer at my business but after the service that I received today I will be canceling every account that I have with AT&T.
It's no wonder that you have a 1.93 rating because after the customer service that I received today, you should be out of business. Train your staff AT&T, teach them how to learn conflict resolution, teach them how to treat your customers but most of all teach them how to fix the problem in the first place.

Elizabeth Johnston
from Houston, TX
How do I remove the 1 star? No stars or negative stars would be accurate. I live in a rural area. I had a landline with ATT for 35 years. Switched to ATT cell phones about 2.5 years ago because the ATT cell service in this area was great. Well approximately 4-6 months ago something changed. Cell service became awful. Internet sketchy. I have called Customer Service probably 20 times since February. Yes I have sat patiently on the phone with them for 1.5 -2 hours while they trouble shoot my phone, take remote access of my phone, put me on hold, consult with a supervisor, etc,etc,etc. Bought a new phone. Same problems. They suggested replacing or warranty out brand new phone. Fine.
Same problems. Sent back warranty phone and kept my NEW phone. Problems continue. Consulted with ATT store locally owned by a very good communications company. They tell me they can see a problem with the tower nearest me when they pull up their map. During my calls to ATT customer service they see nothing wrong. 2 tickets have been opened on tower. Backtrack...out of all my calls 1 rep did say she saw something wrong with tower signal leading to the 2nd ticket being opened Friday and someone would call me back in 48 hrs. Got a text this morning requesting that I call ATT at blah blah number to discuss my technical issues. I called. Basically I was told there is no problem with tower.
Tower is operating as designed. Well...there was no problem with ATT cell service until a few months ago. It was great! But SOMETHING has changed! I noticed it in February. Calls dropped but not just dropped. The phones will freeze. You can't end the call. You have to turn phone off. Internet on phones freeze. You have to turn phone off. Phone will not ring but you have a notification you have a voicemail. Not getting incoming texts. Outgoing texts aren't received. The problems are not being experienced by just me. It's a rural area. I have several family members here. I know lots of my neighbors. It's a widespread problem. We are all having the same problems.
Unfortunately like myself several people have bought new phones only to find out there was nothing wrong with our 2yr old phones. It's so ridiculous that the "Mark the Spot" ATT APP won't even connect or report until we leave this area. Then when it reports it reports some other tower where you have traveled to. It's maddening I guess because service here WAS so good. Something has changed. ATT refuses to admit anything has changed and insists there is no problem with the tower. Maybe if ATT sent a human being out to the tower someone could figure this problem out. Or maybe ATT spent all their funds acquiring DirecTV that they now can not maintain their equipment. I know ATT considers my account a drop in the bucket. But I will not call ATT again. I will spend my time researching other carriers with hopes someone else has cell coverage in my area.

paul brant
from Statham, GA
I have been able to used as admins on this line for over 5 years the primary is Marie my wife of 10 years. so when my daughter went to your Bethlehem store some ASSHOLE named Richard refused to let me approve the new sim card. I had all the correct info, and when my wife called the woman she spoke to said i am on the account to do these things. They had my granddaughter with them who is sick and had to wait for this butt to flex his muscles. As soon as our accounts expire goodbye AT&T!

A. Millhouse
from Brooklyn, NY
On May 11th, at approximately 9:15 am, I entered an AT&T service location on 34th Street, NYC. The place was empty. I was "greeted" with an annoying glare of the "gentleman" behind the counter. My daughter's phone was deleting her text messages and turning off unexpectedly. I asked Diadre, the "pleasant" associate to please take a look. Acting like he was doing me a huge favor, he scrolled through the phone and informed me that her memory is depleted and she needs to delete her text messages. That would make sense if it wasn't for the fact that ALL of her text messages were, in fact, deleted - thus my visit to the help center. I tried explaining that to him as well as asking him to see if there was anything else he can find since there were other issues with the phone. He interrupted with a quick "I just told you what is wrong with it..." To that I responded that, I know but there are other issues that might have to do with another problem. His response was not to insult his intelligence and he shouldn't even be helping me because this is an Apple Store issue. I got upset and asked for a manager. He said he was the manager. Things escalated and he began to threaten me with calling authorities. Then he said that I will probably start calling him racist names. I was floored. I wanted to know if he is actually getting paid for this. This is not the first time I experienced horrific treatment at AT&T. They just don't care because they don't have to. I will be changing cellular providers.

I went to 3 AT&T stores to trade in my phone and tablet. Finally in Victorville they had phones and everything I needed. Although they charged me a 35$ stocking fee, I was told to call AT&T and they could possible credit the money. When I called They finally said they would and then got disconnected. When I called back they said that there was no way that could happen and they wouldn't do that and couldn't do that.

Zalane Kunkel
from Kingston, PA
NO SERVICE AGAIN..I HAVE A SICK PARENT THAT I TAKE CARE OF IN WHICH I USE MY PHONE INCASE OF EMERGENCIES...WHAT IS THE PROBLEM AND WHAT IS AT&T DOING TO FIX THE PROBLEM????

Felix
from Miami Beach, FL
I was riding my bicycle Northbound on Indian Creek Drive (Miami Beach FL, 33141). Indian Creek Drive has parallel parked cars between Harding Ave and Byron Ave . According to Florida Statute 316.2065, a bicyclist is required to stay 4 feet from parallel parked cars, therefore I know I was well within my rights. On this segment, an AT&T Vehicle (Licence Plate BQZ M14) began tailgating me, and honking his horn for 2 blocks because he wanted to turn on Byron apparently. I would like to send a complaint to HR and have this driver reprimanded for reckless driving and possibly assault with a deadly weapon!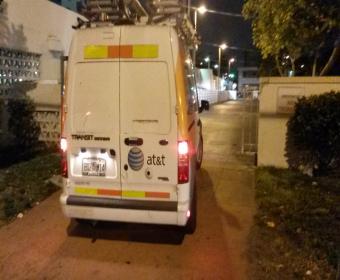 Eddie Graham
from Flourtown, PA
I was attempting to request repair in my phone due to a data usage problem! I was informed "twice" that a supervisor would call me to handle the issue! Still no contact. However I get a bill reminder "promptly" every month from the billing department.

Robert Bryon
from Shawnee, KS
Our front yard was torn up last fall while installing underground service. The repair off the lawn is unacceptable, it is rough and the seeding grass will not grow in the poor dirt quality. Other ares in the neighbor hood had been prepared for sod. Ours is on a cul-de-sac and out of site to daily traffic. I want my lawn repaired like others

Alex Figueroa
from Oviedo, FL
In February 2016, AT&T came to our subdivision, Kingsbridge East in Oviedo, Florida to install Uverse fiber optics. With the recent rains in March, the area excavated by AT&T had collapsed revealing a three inch hole in the sewer line resulting in raw sewage flowing through the hole onto the exposed ground. The hole is approximately 3 feet deep and 4 feet across and next to the sidewalk. On March 26 we called the repair line at 1-877-737-2478 and opened a ticket as this was an immediate concern for health and safety.
Not having any response from AT&T by March 28th we were forced to call a plumber and have repairs made that totaled $544.27.As of March 29th we still have yet to hear from AT&T. We have attempted to call to find the status of the open ticket and were given the runaround. We are long term wireless customers and are extremely disappointed wi response to an immediate health and safety matter. We expect reimbursement and to have the hole filled. AT&T equipment appears to be damaged also.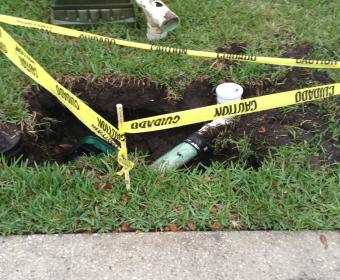 Stacy heath
from Houston, TX
Hard to write with limited time. Techs came yesterday upgrade service. Now nothing works spend3 hours on phone missed NCAA playoffs. So upset. TVs out internet out after speaking last tech over an hour lost connection and never called me back even though we confirmed call back number. He also mad me cancel the appointment I had set up for tech before he would help me so my poor experience will get worse when I need call again tomorrow. So frustrated!

Cesar Chaffo
from Concord, CA
In March 21, 2016. I ask for update the phone service from limited service to unlimited service adding $10.00. with the representative over the phone the total amount will be $57,00 plus taxes. Today I received an e-mail showing a combination the statement with Direct TV what we never touch in our conversation. Please correct or keep two separates statement one for DTV and another for phone an internet. I wish to fix this matter as soon possible. I hope to receive an answer to my claim.

Rhonda Mooney
from Lilburn, GA
in January 2016 At&t called us about changing from At&t internet to U-verse service. The Customer Service Agent explained that they was changing DSL to U-verse because they was discontinuing DSL. She explained how U-verse would speed up the internet because they was switching to fiver optics. My husband agree to the change. She stated the bill would be $62.00 plus taxes for 12 months. He asked her would their be any problems with the switch. She stated no because I'm putting in the computer. She gave him the date and time.
On January 16 2016 around 2:00 pm a young man came to my home to install the U-verse equipment. In February we receive a bill from At&t for $77.28 I pay the bill at the At&t store after paying the bill. U-verse send us a bill for $161.13 for February and March with a $9.00 late fee stating that never received the payment for February. I called the representative and explained how we received two bills for one service and your representative blame us for not looking at bill he when on to say that we will receive a check for the $77.28 by mail in for to six weeks.
I got very upset with the Supervisors Lopez ID XY92B32 he was very unprofessional. He told us he would split the payment, on March 11, 2016 we would pay $80.56 and on March 26, 2016 we would pay $80.57 this was the arrangements. Now they saying we can't get my $77.28 back no one knows where my money went to but it is showing on my At&T bill and i have my receipt. I'm paid two bills for February.
My question is where is my $77.28 and why couldn't they transfer the money from my At&t account into my U-verse account. I'm entitle to my money back. They never cancel my At&T bill now I have two for one of service. I'm hoping to hear from you soon.

Candace Smith
from Cleveland, OH
If I could give a negative star I would. I waited for over 3 weeks for service to be set up after a move. I was told the first time there was a problem with tje outside box and the installation guy couldn't fix it. Inwas rescheduled for another week out for the second installation guy to say the problem was never fixed. After spending 2 hours being bounced around on the phone no one could give me a straight answer or guarantee my services would be fixed. I still have no service and not one employee at att can help me or tell me the problem. This is the absolute worse service I have ever seen in my life.

Anselm Joseph
from Atlanta, GA
I am the Manager of Richard's Buckhead Collision and we have been loyal customers of AT&T for along time and have had several business that had chosen AT&T. I was very disappointed and frustrated that I could not get to talk to any customer service and my calls were automatically being transferred to a collection agency. Our account is current and we do not see why I could not have the opportunity to talk to live person to understand what was going on. Attaching a bill showing our account is current. I need an immediate explanation of what is going on. If I do not receive an immediate response, will take action to report to appropriate agency.

Ronald E Walker
from Alameda, CA
I dealt with three different employees. The problem was a difficult one, and it took two referrals and three employees to resolve it. The first employee (AT&T Mobility) gave poor help. She could not deal withn the problem and transferred me to the wrong department (billing). The employee in Billing did not have the resources to respond to my problem but found and gave me the number she had for the problem I described. She also was helpful and patient even though she had no resources for dealing with it. The number she gave me was disconnected but gave a new number to call. At that number (U-Source) the service representative gave good service, seemed to have access to the resources to deal with it, and gave me other useful information.
The situation was that I was receiving multiple calls from "the Federal Investigation Department" threatening to "go to court" with certain unspecified charges. I knew the falsity of the calls and called the number given twice to ask that they stop calling me. After repeated additional calls (six times yesterday) I verified that the incoming calls and the return call were from the same number and that it traced to AT&T Mobility. I called AT&T Mobility, described the problem and suggested they investigate. They told me they could do nothing unless the calls were coming to my cell phone. I explained the calls were coming to my land line, not my cell phone. Finally they said I should request a blocking order. I requested to be transferred to the proper department to do that.
The department I reached was the billing department. The woman I spoke to there was patient and helpful and researched the number to call. The number I called had been disconnected. I called again to make sure I had dialed right and got the same message but noted a new number, which turned out to be the number which connected to a U-Verse number where I got the blocking order and obtained other useful information.
SUMMARY: the AT&T Mobility service was neither helpful nor forwarded my call correctly. The billing department was the wrong department but patiently went over the problem and gave me the most recent information she had, which was outdated but apparently correct. The only flaw was that she didn't sem to have received information about the change. The U-Verse service was excellent.
RonaldEWalker@aol.com

Weiping Hu
from Bellevue, WA
Still get shutdown. On Sunday, March 13, 2016 at 11:45 PM I emailed my complaint directly to AT&T Customer Care at attcustomercare@att.com. I wanted to tell them about the requested AT&T wireless account change. Apparently my phone's SIM card was disabled when I change SIM card for my son's phone. After hours I still can not get my phone restored. Please fix it, the number is linked to a very unhappy customer.

Dana Yoshioka
from Kane'ohe, HI
I had one of the most upsetting, disappointing, and stressful experience with an AT&T employee the last night. I had a problem where the charger connector could not connect to the port on my iPhone. I went to a female employee at the Kaneohe location (#808-236-4494) and she assessed the situation as a loss and that I would have to file a claim to get a new one. She told me to get a cheap phone from Walmart or Target until I receive my phone. I then proceeded to Target and purchased a $15 flip phone and $30 refill card. I wanted to get a second opinion, so I went back to the same AT&T today and met with one of a representative whom I fully trust. He looked at my phone and just said that there was lint in it, so he cleaned it and it worked great! He said that it was a common problem for those who put their phone in their pants pocket. He was then able to charge my phone.
So, I went back to Target to get a refund on my items, but unfortunately, they could not refund me the $30 refill card. I would still have to pay this bill on my credit card! I feel that AT&T should refund me the amount for the refill card since the purchase of these items could have been avoided. I don't understand why there was such a discrepancy between the two representatives. Is it due to lack of training? Ignorance? Incompetency? I feel that AT&T needs to remedy such unfortunate situations such as these. I have told my friends and family about this and I know this will have an impact on this company unless something is resolved. I am a loyal customer to AT&T and I want to continue having this company as my carrier. Please let me know what the solution will be. Thank you very much for your time and support regarding this matter.

Kelley C.
from Las Vegas, NV
On 10/14/2015, I called AT&T to ask if there were any options available that would lower our wireless bill and to also ask about upgrading my iPhone 5s and my husband's iPhone 4. I was transferred to AT&T's "Retention"/"Loyalty" Dept. (I put those in quotation marks because I am not sure if the "Retention" Dept. is the same as the "Loyalty" Dept.-I don't think that some of the AT&T customer service representatives know if there is a difference either!)
When I was finally connected to the "Retention" Dept.; I spoke with a representative named "Mary Ann". Mary Ann reviewed my bill and said that she could double my data (from 3GB to 6GB) at "no extra charge." I was happy with that and she said that she would have that taken care of.
During this same conversation with Mary Ann (on10/14/2015), I asked how much it would cost for my husband and I to upgrade our existing iPhone 5s and iPhone 4 to either an iPhone 6, 6plus, 6s, or 6s plus. I specifically asked what the monthly cost was for the different GBs of each iPhone model under their NEXT plan. I also asked her how much each phone cost if bought outright.
Mary Ann informed me that if I upgraded BOTH phones, my bill would be $116.66. (She also offered two free Otterbox cases.) I reviewed the amount of my bill with the two upgrades 3 times; to ensure there was no misunderstanding when I reviewed this with my husband.
In addition, I asked Mary Ann to note my account to document what we discussed (the doubling of data from 3GB to 6GB at no additional charge, the 128GB iPhone 6s Plus pricing, two free Otterbox cases and what my bill would be if I upgraded BOTH phones). I asked her to note this discussion on my account to avoid any confusion if I called AT&T to order the iPhones or if I went to an AT&T retail store to purchase the phones.
Little did I know that this was the beginning of an ongoing and still unresolved NIGHTMARE. Since my initial call with Mary Ann on 10/14/15, I have called AT&T at least 5 times; with each call lasting anywhere between 45 minutes to a little over an hour. I have been transferred, hung up on, and have been told that there is nothing that can be done. My most recent call was yesterday, 2/29/16, which lasted 2 hours and 8 minutes.
Mary Ann failed to properly document our conversation regarding the price of the phones she quoted and what she quoted for my bill. She also failed to double my data as she had promised, which resulted in some inept person messing up my data plan, being charged for a "change" in my plan and losing rollover data.
Yesterday was the straw that broke the camel's back. I was told by AT&T Customer Service that "there is nothing more that we can do for you". And that I will need to go to an AT&T retail store to resolve these pricing and billing issues. That didn't make sense to me, but since I needed to pay my bill anyway, I went to the AT&T store in an attempt to resolve these issues. This turned out to be a waste of time. At the store, it was suggested to me that the only way to lower my bill was to lower my data plan to 2GB.
I almost lost it! I explained to them that my data plan is not the issue, since I was receiving 6GB of data for the price of 3GB due to the double your data promotion in October 2015. Rosa, the manager at my local AT&T store was just as inept and unhelpful as Customer Service! She said that this was a Customer Service issue; so I could come back when I had more time and I could contact Customer Service while I was at the store. For what?! So she could look at me while I call Customer Service?! That was ridiculous.
The Customer Service at AT&T really sucks. They lie and lead you to believe you will be receiving what you were promised; then purposely do not document you account. Which then leaves you on the hook for paying way more than you were promised, or having to decide if you want to pay a termination fee to get away from them, their shady practices, their crappy customer service and their overly inflated cost of services.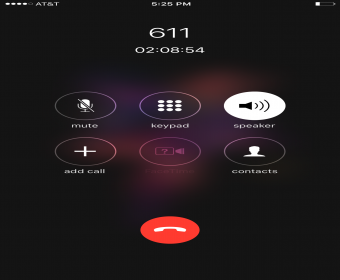 Faith hall
from Fort Lauderdale, FL
I had this service for five years. I called because of I was having trouble paying the bill. I had to cut my favorite stations to get a discount. I went without channel 7 for almost a month. If I called the customer service I will not get any help.

Bruce Reichenbach
from Arlington, TX
At&t Hasn't provided a reference channel line up card with numbers any time recently. I can down load a colored chart, but it lacks channel numbers. When I select movies, news channels, etc the channel names and numbers are shown, but when I hit print the same color coded chart, with no numbers is displayed.
When I try to print the pages that show all channels by plans each page must be printed separately, which will use hundreds of pages. Universe should provide a durable color folded card by service from basic through 450. In short AT&T should provide a quick reference card or come up with a way to print one. I like universe, but find feed back to the company lacking and is not to be found.

Robert Kontout
from Bradenton, FL
I bought a Beatbox Portable Devise around three years ago. I notice it was not working so I bought it to the Apple store. I bought it from the Apple Store for around $399. My family loved the bluetooth box. It was so maddening when the Apple Store said they do not work or replace any items on the Beatbox to date.
Really AT&T, you say that to a customer who has phone service for their family and who purchases items from you on a regular basis. Apple said to go to a store that fixes Iphones or computers that works with AT&T items. I took the beatbox and they cannot work on it because they cannot get the parts. How many companies put an item in their stores that retail for $400.00 and do not have replacements for this item to be fixed after three years.
Our contract is coming up with our phones and we are very disappointed in your service for a very expensive Beatbox that cannot be looked at or fixed. Shame on your company for the consumer. I would like to have a response from your organization on this matter. Something to believe that you care about your consumer. I bought the box at the AT&T store in West Chester Ohio. I live now in Sarasota Florida. I just took it to the AT&T store in the UTC Mall, 2831 University Pky-Sarasota, FL 34243.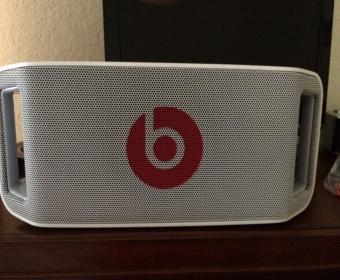 On 1/15/16 I called Customer Service to check on Account #847-674-3342 because the phone in my husband's room in a nursing home wasn't working. I was told that 3 bills were sent and not paid. I didn't receive the bills. I found out they were sending them directly to the nursing home and they were not forwarding to me, I talked to Joshua in Customer Service and requested they make sure the address on the bill was my home address.
This month again I didn't get a bill. I talked to Antonio in Customer Service and he again changed the address. He said he woud take another billing cycle before this change would be in effect. I don't understand why it takes that long to change an address. My husband depends on this phone to contact me about any issues that come up in the nursing. It is very important that I receive this bill on time.

Edyln
from North Augusta, SC
I am learning disabled and choose to write over calling. Warrenton, Ga 30828 is where I live. The internet service here is beyond poor especially in the morning and evening. During the day it is fair. I see where my connections are coming from a tower in North Augusta, SC. That is ridiculous. If you cannot provide me with faster and more stable connection, i would like to discontinue my u-verse & at&t account if we cannot resolve the issue. would need a technician to come to house and do all the work for me...i cannot take instructions over phone.
I will use all resources to register this complaint and express my most unhappy experience that started when U-verse was installed. Also, you don't even have this service at all at my cabin. Thank you to the customer service person who finally helped me with this this. I know nothing is your fault, but your attention to this matter would be appreciated.

Bryan Godwin
from Oklahoma City, OK
I am wondering why your employees have to lay to us. The told me and my wife when we went to the AT&T store in Moore, OK. to see about if we could get a better deal on a new contract. First they told us we would have to go to Directv because they are getting rid of uverse tv. Also your installers told us the same thing the you were finding out uverse services. Your installers said that new customers would have to have directv that they were not going to fade out uverse all together. We are about 75% satisfied with our service.
We told our neighbors that they said about uverse being fading out. But the came over and said they got a new uverse contract from the same store. They told them that they were not going to fade out uverse. Now I fill stupid that I told them anything. So five employees lied to us. So I would like for you to have your service people come out and do there work in the future and just not speak unless spoken to. Now the contract is in my wife name and not mine. I just want you to know that I do not like or need to be lied to.

Rodriguez
from Chicago, IL
I`'ve had to contact AT&T customer service representatives since January about adding and having a technician out to connect internet to my services. On February 3rd I called off of work and they were scheduled from 1-3pm. No one showed but I received a text stating " they were sorry they missed me"!! I was home from work waiting.
They rescheduled for Saturday the 5th from 11-1 and at 9 am I receive a text again "sorry I missed you" ! I have been on the phone all day with one department to another just to get rescheduled again. Who makes sure these technicians are following through? Is there even communication between departments?? This is the worst service ever.

Don McCarty
from Tampa, FL
I was never told I had to wait 6months to unlock my prepaid phone. I want to switch carriers but can't. So if I want more Data on my hone I have to pay $15 more if I stay with AT& T. I bought the phone and don't owe any money, I should be able to use my phone where ever I want to. We will be filing a complaint with the BBB and telling everyone we know to stay away from AT&T. Your customer service reps are not very helpful. Told us you bought your phone at Walmart they don't know anything about AT&T. Well it wasn't just them that didn't tell us your cs reps didn't either.

James Arnold
from Dallas, TX
We have contacted customer service more than 20 times now. We have been given the run around with several departments. We have been having the same trouble with land line for over a year now. The phone has a humming noise that is so bad that you can barely hear the party speaking. We have had technicians out and they have not been able to fix it. The last technician said that the underground cable to the house is bad and needs replacing. That's been over 6 months now and no one has been out to replace it. We have been paying our phone bill on time and have not missed a payment. We really feel that we are getting taken advantage of and being charged for a service that cannot be used. We have bundled with our cell phones.

Jeannine M Ruse
from Homewood, IL
01/25/16 Made a credit card payment over the phone to pay off the balance of an installment plan for a phone purchase. 01/25/16 ATT misapplied the payment to the phone bill in general rather than the installment plan. Made several phone calls to several different departments to get this matter corrected. The best ATT can do is refund the payment to the credit card. 01/25/16 ATT refunded the payment back to the credit card. 01/26/16 Made a second attempt to pay off the installment plan with a credit card over the phone. Was careful to explain the problems from the previous day to insure this would not happen again.
01/26/16 ATT misapplied the payment again to the phone bill in general rather than the installment plan. 01/27/16 Am now on the phone with ATT for over 2 hours and 22 minutes to have yet another refund of credit card charges and will now have to pay a 3rd time to try and get this installment plan paid off. No words can express the incompetence of a company that can not take a payment and apply it correctly.

The week of 2016 New Year, my landline started giving Static, dropping calls and hearing conversations from unknown persons. By New Years Eve I had no phone service. Unfortunately it was ;late when I realized I had no service, and the Office was closed. So Saturday Jan 2 (my birthday) I called and was given a date of a service repairman to come out on Tuesday January 5th.
I waited all day as instructed and no one came. Called on Wednesday, they said they would send someone out on Thursday which was totally unacceptable due to business contacts, as well as I am also caregiver for my elderly disabled Sister, and have a 8 year old daughter, and with no phone and I leave home no emergency call could be possible. I requested immediate service and someone came out Wednesday afternoon. Service seemed restored, but on Thursday, the next day service was off again. I called again as was given an appointment for Monday and repair was made and service restored.
Unfortunately this is not the first unpleasant encounter I have had to stress through. A few years ago trying to get internet service, for some unknown reason was without phone or internet service for 2 or 3 weeks, which really brought me to tears. I have been offered and accepted service to increase my internet speed, which absolutely did not work. I can not believe a company of this magnitude has so many problems. I never complain about anything, but enough is enough. I am totally disappointed at this time and hope this is the last time.

Ryan Ragan
from Orlando, FL
I would like very much to speak with someone in corporate about my complaint. I was promised a new phone I got the wrong phone it's too small for my vision and I wanted the one that was two years advanced upgraded to galaxy note 5 that I was promised.
Instead they sent me the galaxy 6 at 6 or something. I've activated I tried to use it for a week my eyes are used to my other phone that I've had for 3 years and I'm getting older. I can't use the phone that they sent me they told me that they were sending me a replacement but a two year newer version of my own phone instead I got this the at 6.
I do not want this I can't see with this phone and I was promised this or one of three choices now they're saying that I didn't return it within the two week period which she told me I had 30 days to return it. The girl on the phone so she must have made a mistake as well as sending me the wrong phone it's not the phone I ordered or requested and I can't see. I been with AT&T for a very long time through my business for 17 years this is my personal line and I don't want to cancel my service with you guys.
I've been very loyal to AT&T for 17 years my personal line for 3 years I'm very very hurt and upset and I need someone to call me asap.

Nina Hauser
from Ann Arbor, MI
I ordered an Apple I Pad Pro before Christmas from the Apple website. As soon as I received it from Apple, I called AT&T to order internet service for it. No one ever told me that I have 14 days to try out the internet service, after which I am signed up for TWO years. I returned the iPad a few weeks ago because it doesn't work for me as an artists but I forgot to cancel the internet service until yesterday (1/18/2016) When I spoke to the representative, she was quite unpleasant, telling me that I Cannot cancel the service because I am on a two year contract. I do NOT have the ipad any longer, and yet I am expected to pay for service for it.
I think this is outrageous. I have been a loyal customer of AT&T for many years , using it for my TV, Internet, two phones and one would think that's it just good business to grant my request to cancel it. Now I'm expected to pay $146.00 to get out of the contract. I am probably going to switch to t-mobile. I've heard that they have much better customer service. I know AT&T won't care one bit. I find that sad.

Elaine Boudreaux
from Delaware, OH
There wa phone that my mother returned. I am authorized on the account and have POA. I have the email memo that ATT received the phone. The account was never credited for the phone and the whole phone amount was due. I went round and round with ATT saving all chats with them. The bill was always paid, just not the phone amount. ATT in agreement with that as well. After many months still no resolution, no credit for the phone ATT received, and no phone returned. Then ATT suspended the account without resolving the issue. SO now 2 whole phone amounts due and no phone, no service.
After many months, now when I call, they finally after trying to explain months worth of the problem, they transfer me to retention dept where calls are not returned as promised, and one guy even hung up on me. I have made a federal complaint with the FTC. The phone number involved is wrong. I can provide all chat info and the power of attorney to resolve this matter on my mothers behalf. My mother has always and still does have a superior credit rating and has ALWAYS paid her bills!! Again, the lack of ATT resolution to this matter, and now ignoring my mother has resulted in elderly abuse in my opinion.
I also want all future communication and bills to STOP being sent to my mother.

Danielle adams
from Madison, AL
Bought new iPhone 6s online 12/20/15. Somehow I got singed up for the next payment plan program. I intended to buy the phone for 299.00 and have a two year contract. Not sure how I got the next plan. I only noticed it because my credit card was only charged $75.00.
I called customer service on 12/28/15. Explained my issue. Was told nothing could be done. Rep transferred me and then I was disconnected. I called back. Rep said I needed to bring phone to att store and return phone. They would then start over and have me buy a new phone. 1. That is stupid. 2. My area was under a tornado watch and I couldn't leave the house. 3. I was flying out the next morning. Rep said she could file a case and it would be handled from their end. It would be faster to go to the store, but this would work. Rep said case #J05879992 and that I would be contacted.
1/15/16. I called att because I was not contacted about my case. Rep asked what my issue was and I told her I was following up on my case. She put me on hold. Rep came back and said what wa the case about. I said here is the case number. She said she didn't need the case number and out me on hold. She came back and asked me what my case was about. I told her my case number and what my case was about. She said she my case has not been looked at. I asked her to get me a rep that could help me find out about my case. She transferred me and then disconnected. I called back.
Rep said my case has not been looked at and said she would have the case expedited. She then said I had to pay for my phone $800. I said no, and repeated my issue. She said I should have gone to the att store and returned the phone etc. I asked for a supervisor. Transferred to supervisor. He told me my case was looked and and rejected. I said I was told by two reps that my case had not been looked at. He said case had been looked and and was rejected.
I asked why I wasn't notified of the rejection. He said they don't notify customer. He then said that I a new plan stated 1/8/16 that only allowed for the next plan. No more 299.00 two year contracts. I said I was never told about the date and I had proof that tried to resolve the issue on 12/28/15. He said I should have gone to the store and too bad. Nothing could be done. I asked to cancel my account and he transferred me to the DSL department! I hung up and called the cancelling dept. rep told me I had to talk to the retention dept.
I was transferred and disconnected. I called back. Rep said he would sorry about my issues and could understand why I was so upset. Rep said he could see the supervised transferred me to the wrong dept on purpose. I never told this rep I was transferred to dsl. He could see it somehow. I was then transferred to retention. Rep said she understood why I would want to cancel my service. I told her att reps were fraudulent. I was tricked into a next plan, told it would be taken care of, case was never handled, lied to by several reps, disconnected repeatedly, transferred incorrectly on purpose. Rep said she would talk to her supervisor. Put me on hold.
Came back and told me nothing could be done. I said cancel. Rep was quiet for a long time. I waited. Waited. Rep said she was having connection issues. Rep then said if I cancel your service it will disconnect mother current call. I said don't cancel, I'll go into the store and handle it there. She said I already cancelled the other lines. I said why did you do that without asking me a date for cancel etc? I told her to not cancel and I would go into the store and talk to a human.

Gerald Bell
from West Monroe, LA
i cancelled my landline phone service with AT@T on Nov 30, 2015 my number was supposed to be ported over to Verizon at that time. i talked to AT&T before doing this to be sure I could keep my DSL and they said i could. i rec my bill for the billing period of Nov. 29th thru Dec 28th and my landline charge was still on it. I called A T @T to get this corrected and they told me it was not ported and if it had been that I could not keep my DSL.
I have a wireless box for Verizon and they are telling me I was ported on Nov 30th and I am being charged for both companies. I do not understand what is going on. I have tried to contact them by phone about 5 or 6 times and they keep hanging up- Verizon will charge me $175.00 to cancel. But I'm not hooked on the phone line for AT&T I'm on wireless for Verizon. Would you please get this corrected. I have talked to the Better Business Bureau and filed a complaint.

Michael Jordan
from Brighton, MI
Not sure WHY you don't add routers but this address 204.255.137.154 is choking my connection to a server I have been using for a decade. Since switching to AT&T last year this connection is bad and THAT address is the one router set that has made it worse. Why you can not invest in your business to maintain internet is beyond me....a YEAR for Christ sake and this major choke point has not been resolved. is it time for a class action suit against AT&T? Getting tired of AT&T service standing in a circle and everyone pointing to the left and hearing a chorus of "it's not our area it's theirs" the pingplotter image attached is from a GOOD day.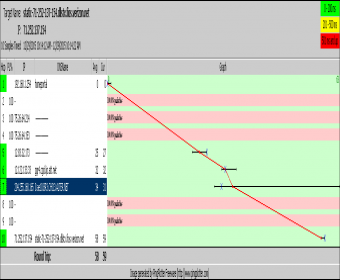 Thanks for your feedback!
Sorry. Please try again later!