Google
Google Complaints Continued... (Page 5)
323+ reviews added so far. Upset? Call Google corporate: 650-253-0000

David West
from Southampton, ENG
I have a 2012 nexus 7 tablet which worked just fine before successive "upgrades" turned it into an unresponsive piece of junk. I complained before and the reboot, clear unused apps etc suggestions were a total waste of time. Basically, if your geeks had bothered to test the lollipop and successive upgrades against the 2012 nexus 7 they would have very quickly seen that anything beyond KitKat was a waste of time. If this was a cynical marketing ploy to force customers to go out and upgrade to the latest ñexus you got it wrong with me. I will not be purchasing another Google product again and will not be recommending them to anyone either. In order to retain my custom I would recommend that you offer a "downgrade" path back to KitKat so that I can use my tablet again and not go out and purchase an opposition product. I look forward to getting a useable reply from you other than the usual corporate fob off.

Claudia Harms
from Arlington, TX
I would rate my Google customer service experience as a -10! I have tried to call several times and have spoken with multiple agents and NONE of them EVER do what they say. I have been trying to access our business online reviews for one month now. I have spoken with so many different agents (Mandeep, Ashis, Ksure, and Ceva just the last 4 names I started keeping up with) I have a business account that has reviews. I know that google likes for you to reply to your reviews and that communication is what helps your "online presence" as well as where you come up when someone "googles" you.
I have not been able to access our google reviews for over a month now. I would LOVE to respond to the reviews we have but because google's employees don't want to fix this. I am still not able to access our business reviews. Everyone tells me the same thing "we will escalate the problem". This has been escalated so many times the head of google should be working on it by now. Thank you google for damaging my online reputation and keeping me from being able to do a thing about it.

I am the head of an organization called Anthropological Survey of India (under the Ministry of Culture, Government of India) located at Bogadi 2nd Stage in Mysore. Our office land line telephone no. But this number has been notified in Google as the telephone number of BSNL which is wrong. Due to this mistake committed by Google, several calls are received everyday from people, mistaking our number as BSNL number. It is a great nuisance caused to us. Please immediately rectify this by removing the following notification.

Will Mills
from Kokomo, IN
I don't appreciate you pushing your evolutionary views on me on your opening web page. I will be using another search engine.

I notice someone hacked into my Google account and change my recovery password information. I took snapshot of the contact info. of this hacker. How can Google help in taking legal action?

Jivan Bansi
from Guelph, ON
I Googled that site and alarms went off and I got a bad virus that took 6 hours to fix and my computer has never been right way too slow. Please shut them down. that is octavemusic that I'm talking about it wouldn't let me type it in the company name space but Google needs a better way to report websites that contain a virus!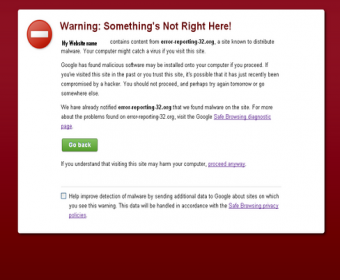 Shelia Anderson
from Worcester, MA
I have a smartphone but it cant load anything, it jumps around to different pages, i had to unsubscribe from games i paid for but couldn't play, its so slow, pictures messages and sites wont load because that red star comes on and freezes everything.

Carrie Dinsmore
from Rochester, MN
Someone with an email address has been stealing from my credit card to buy Google games and whatever from Google. Also I have been getting emails for this person at my email address. I have sent messages to Google informing them about this for quite some time and for a few days I quit getting emails for this person now I got it again today showing fraud. I would suggest that you contact this person and stop them from doing what they're doing and also stop sending her emails are his emails to my address. The last email that I got for that person I can not do anything with so sorry I can't send you the info unless you can call me and help me give it to you. Google's customer service seems to be a bit off for such a large corporation, there is no complaint line or anything.

Carol Rogers
from Ottumwa, IA
On Nov 9, 2015 over $90 of unauthorized charges from your Google Social went to my card without my permission. I want the backed and disconnect from my Google social account. I have called my bank which is a federally run debit account for social security recipients. My telephone number has been given to Google with no help yet. I am expecting to hear by phone within two days or I will take legal steps. I have already called the child's father (boy is 14) too young to be on your sites anyway and he will deal with the boy. If he doesn't I will file charges and get help to retrieve my money.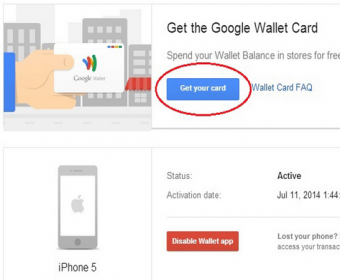 Brynn Helfrich
from St Louis, MO
All right. First of all, my sister thought it would be funny if I wasn't able to make a Google email account so she took my iPod and made it to my birthday. I'm 14 and you have to be 13 to make an account so she said I was 10. She made it all the way to the end and then hit 'done' and it took her to the 'you are under aged' page. Now I try to make an actual Google account and it always goes back to that page and I can't get anyone to delete it. So much for Google customer service!

Zahoor Muhammad
from Peshawar, NW
I am facing a bug in Google gmail chat of hangout. I am describing it in step by step detail below so that someone can help me.
1) Open gmail
2) Enter your user name and password
3) When gmail is loaded and its hangout loads properly click on the chat text box
4) Type and message to a contact and send
5) Press on the mouse roller button to auto scroll up and down (press it in the hangout area)
6) Remove the Cursor from that place to any other place on the document
7) The issue rise at this stage i.e. We will be not able to click on the hangout textbox neither we will be able to chat with our contacts until we refresh the whole page manually or to start a new tab window and browse it again

Bobby
from North Bend, WA
Our products were up there for years, no problem, then all of a sudden a month ago they shut us completely down. Over multiple conversations with a rep, the upshot seems to be that the shipping and tax amounts ended up LOWER on our main website than they were in Google Shopping. There's absolutely no way we can get accurate shipping amounts to show in G Shopping because we have no idea where the product is going! I have no idea what G expects us to do in order to make it exact. I have no idea at this point how to fix this, and the G reps are VERY non-helpful.
Just got off the phone with Google customer service again. Talked to somebody different (whoever answered, David was his name). He looked up the case and tried to transfer me to the rep who has been "helping" us thus far (Vincent)... I told him no, that's not helping. We've (our marketing guy was dealing with this before, now it's me, IT) already talked to that rep 10 times and nothing's moving, we're getting no direct steps for action to just fix whatever the problem is.
I told David that I need to talk to either his or Vincent's supervisor, not to crap on them but to just escalate this because obviously Vincent and David don't have whatever info they need to be able to offer a solution for us. I was told it would be 2-3 days before I get either a call back or an email from one of the supervisors. What a nightmare.

Ken Izzi
from Widnes, ENG
Hi i can't use the google search engine as it keeps having a popup that prompts me to except its advertising terms and conditions, even though i have gone through the other options to switch the ads & cookies off. Is there something else i have missed. This is getting on my nerves now. If i have to go through this procedure every time, i will use another such engine.

Someone has hacked my gmail account and he is using my e-mail address. I change the password everyday and I even register for verification code which is only asked once after I change the password. Every morning when I get into my account the verification code is not asked and the same person or people with the IP 141.0.13.13; 82.145.22.229; 82.145.221.205 which are from Kenya and Netherlands as it shows on last activity. I now don't trust this verification code system if the person can always have access into my account.

Dan Russo
from Arlington, VA
I was trying to access Quirky, the site where inventors pitch ideas, I was funneled into a site called "Enhance". I mistakenly assumed it was part of Quirky and detailed my idea. I found out later they are not, but only after they gained access to that idea, under false pretense. They should be prosecuted for wire fraud.

Al Epidendio
from King George, VA
I am bombarded by emails selling stuff I do not want. Most of them are emails I did not ask for. You cannot sell me anything! I am 68 this month, on SSI and cannot afford to buy anything. If you cannot stop sending this crap, I will go elsewhere. I am sick of spending time unsubing.

Michael Green
from Blue Island, IL
Frustrated as all get out. What the heck is wrong with you people. I just can't remember my password and wanted to change it. I am not asking for US citizenship! This questionnaire is impossible and asks questions that, if I knew the answer to, I wouldn't be writing this email with anger. Gmail is pretty impressive when it works, and the fact that I can't log on was my fault, before I was introduced to your outrageous form. Help me out.

Raymond Fullwood
from Colorado Springs, CO
I manufacture and sell a heads up display bezel for the 1999-2004 Corvette on ebay. Customers have been able to type in C5 Corvette HUD bezels and Google would direct them to a page where on HUD bezels would appear showing both OEM bezels by GM and mine which is an aftermarket bezel. For the past month Google has chosen to include all dash bezels to be included going from 1 page to more than 10 pages of bezels. Unless you know what I sell is an aftermarket product, customers are only seeing OEM bezels which is costing me many lost sales. I wish Google would go back to Great Deals on C5 Hud Bezels on Ebay like it has been for 8 months. I have tried repeatedly to contact Google with no results. Their service is horrible.

Clark Creery
from Melbourne, FL
I am so glad I am retired and I have time to search for fixes in Google. Years ago my USAF group needed a place to keep our records so I started the google group for our folks. It has given me good service but at times things change and I have to search high and low to figure out what is going on. No problem until Windows 10 hit the streets. I was able to set up the software but the new Edge did not support my password manager and it still does not. On top of that we were using google analytics.
I spent three days trying to figure out why my website would not support this review. Only today did I find a statement telling me that analytics does not yet support windows 10. So many changes and so much information to read, I will be dead by the time I figure out how to get help or fixes. I like google but I am very unhappy with the way it is managed. I know there are tons of differing machines and software but this is affecting my use of the issues.

Ashley R Williams
from Kannapolis, NC
I'm trying to recover/ reset my password and it will not let me. I recently upgraded my phone and number but it's saying the information I'm entering is wrong when I do use my old phone number. I use aol mail and I never had this problem with resetting a password. I will recommend no one to use Gmail because you can't even talk to someone.

Adele Stanger
from Tauranga, BOP
I would like Google to re enter correct information regarding my business that you have on your search pages. I didn't submit the information which is listed against our business name. It is causing my name a great deal of annoyance and frustration. It is amazing that a corporate entity as large as Google has no corporate phone number to call for support. I have also searched high and low for customer service information and found nothing.

Deborah J. Boyd
from Falls Church, VA
A few months ago I was having issues with my computer. I found a website similar to this and then someone called and said they were working for Google. The name of that company was InstaGeeks. I live with my best friend, Mary Green and she is the one who paid for the services. I was transferred from one company to another once the first technician said I had been hacked. That company was digi (do not remember the rest). Now yesterday I did not call anyone but I got a call from a guy who said he was from InstaGeek but the caller ID said Big Island.
He said our network had been hacked (I am thinking that when I introduced Mary's new computer InstaGeek was triggered since we have software they installed on my computer which is hardwired to FIOS of Verizon and all other computers are on a private wireless network. When the first time InstaGeeks worked on the network they charged Mary $400 but said it would cover everything for 5 years. This Big Island guy wanted to charge $700 and told me the first charge was just for viruses, etc.
I need to know if these people are authorized by Google and if so why? Where is the liability? Now I have just purchased a new HP Chromebook because the first one continues to have issues and since it is not Microsoft based there is no third party that can work on it by remote. Who at Google do you want me to send my old Chromebook for analysis of who and how it got screwed up.

Mike Parks
from Overland Park, KS
Dear Google Fiber Kansas City, 1600 Amphitheatre Parkway, Mountain View, California 94043. On April 22, 2015 Google Fiber came to install our TV and Internet services. The install was scheduled for 3 hours. The technicians worked in our home for 6 hours and were unable to complete the job. A second crew returned to our home on April 23, 2015 and spent another 4 hours. This crew finally completed the installation.
Subsequently, we had equipment in our family room that made a loud noise, feedback in our expensive Bose sound system, our high-end WiFi equipment not being used, our Sprint femto cell left out of the system and a myriad of other issues. We finally sought follow up service and a third set of technicians came to our home on May 18, 2015. This group re-did our entire setup, moving the main internet equipment to our basement (where it should have been to begin with), incorporated our WiFi equipment and generally solved our issues. Four days later, on May 22, 2015, our cable service stopped working.
On Saturday, May 23rd we called Google for service. It was Memorial Day weekend. You indicated you could come on Thursday May 28th. We contacted the crew that had been in our home on May 18th and they came out on Monday, May 25th. This crew, again, changed out equipment in our home and got our cable operating. Four days later, on May 29,, 2015, our cable service stopped working again. We believe Google Fiber is unable to provide services using a commercially reasonable level of skill and care and therefore cancelled service on May 29, 2015. Because the cable service was not working, we asked that be cancelled immediately and billing stop, with the internet to be cancelled June 15, 2015.
In addition, when the technicians fixed on service Monday May 25th, they somehow HBO added to our plan for $20/month. When I received the plan change confirmation email I immediately went in to cancel the selection since we had not chosen that and while I cancelled, your system actually changed just HBO to a premium package of $40/month. I have had to call and email multiple times in order to resolve this selection, as customer service agents were clearly not empowered to fix the problem they caused initially. I was billed both a partial month and a full month for these services I never subscribed to and spent hours working to resolve the charges. These charges have finally been resolved but not without an unreasonable amount of effort on my part.
Due to our cancellation, you now state we must pay a pro-rated construction fee of either $275 or $250 (we have received notifications with both amounts). We believe Google Fiber failed to provide service at a commercially reasonable level and that the construction fee charges should be waived. We have been unable to resolve the construction fee charges with your local customer service team despite many contacts and escalations. I have paid our final bill (without the construction fee) and yet I am unable to remove my credit card from your system so you will be able to automatically charge my card with this fee. While I can and will dispute that on my credit card, I would prefer to resolve it directly without having to go to that step.
To resolve the problem, I am asking for waiver of the Construction Fee charge as a result of our cancellation. I look forward to your reply and a resolution to my problem, and will wait until June 25, 2015 before seeking help from the Kansas Corporation Commission and the Johnson County District Attorney's Consumer Protection Division. I am immediately filing a formal complaint with the Better Business Bureau. Please contact me at the address provided or by phone or email.

Dick Beyer
from Coralville, IA
The Google search page always has a small cartoon at the top. The one today, 6-17-15, was very offensive, showing the Statue of Liberty crumbling and destroyed, with an American flag behind it! I don't have to put up with this political crap and am switching to Bing immediately. What ungratitiude and arrogance!

Towhidul karim
from Dhaka, C
I was unable to send any e-mail from g-mail. There showed that delivery status notification failure ,technical fault of permanent failure. My another e-mail account doesn`t open. There showed that your password is in valid.

Linda Wilson
from Fountain Hills, AZ
The ads that cause content I'm reading to move are extremely hard on my eyes and brain due to sensory issues that are COMMON problems for people. I know that companies want their advertising to disrupt people's web browsing to bring attention to their ads, but that is counter productive since we lose patience with the page and just close it. I click on plenty of advertising links, but only the ones that don't move, blink, and cover content. Irritating people is NOT the way to sell. I know that Google isn't the only one to allow these types of ads, but seriously, I will find news sites that don't do this and they will get my business.

Edwina Montgomery
from Chattanooga, TN
Someone purchased one of your products and charged it on my visa card. $200 on 3 separate occasions 4/2/2015.. $50; 2 on 4/10/2015... $50 and $100. I called Google on 4/28/2015 and spoke to several people. I was connected to Austin and he was going to get back to me. I called this morning and no one knows him, and no information in the computer regarding our conversation. I need my money back!!

Nnanna Wagbaranta
from Sheffield, ENG
I am not able to open my mail because you are always asking me to sign up instead of signing in and you are always claiming that someone else own my mail address of many years. I do not want to sign up again when I already have my gmail address. Please let me sign into my gmai address.

I have many emails that I would like to answer, but I have to have a "Google" account. When I try filling in the information, Google wants to know my Gmail email OR I can use my present email address. Which is the one I put on, and the response is "Gmail address not correct. I DON"T WANT GMAIL!!! I have a Gmail account and had nothing but problems. I want to stick with my Yahoo account!!

Edward hallett
from Treorchy, WLS
Purchased email account and photos and videos of my first and second child being born all lost as all accounts and apps have been hacked and can no longer use emails or apps so phone no longer any good to me as I can't do anything with it no play store or anything. Reported to police and fraud squad who are investigating further but three mobile refuse to do anything for instance replace handset stop contract and been right rude. Htc also not helpful and Google well I've never ever been spoken to in such a manner, and also repeatedly hung up on the line deliberately considering had been waiting long time in que and ringing from Wales near Scotland UK to USA.
I've tried all avenues but not treated fairly as I pay and haven't missed a payment for 7or so years 45 pounds monthly to be told they won't help even replace fix or stop contract as phone no longer any good to me but just having people accessing my accounts when they feel like. Where is the security my children wife and I are now looking over shoulders. They have our my mostly identity please can somebody let me know what I should do please

Yesterday my Samsung Galaxy S4 phone did an automatic software update and it STINKS!!! It has made my phone VERY hard to read and terrible to use. The screen colors are HORRIBLE!!! I called my provider, AT&T, and was told there was no way to change it and no way to go back. I was also told GOOGLE is the one who designed/implemented the update.
THIS IS MY FORMAL COMPLAINT!!! I HATE IT !!! If it cannot be removed/changed then I will have no choice but to get rid of my phone...I cannot use what I cannot read!!! I called google about an hour ago to tell them I didn't like it and see if there was a way to change it...I was told, not their problem, call Samsung and then they hung up on me. VERY DISAPPOINTED IN YOU GOOGLE ALL THE WAY AROUND!

Christina S
from Princeton, NJ
Everything else about what you do is just fine, except your new maps STINKS!! Trying to contact you is nearly impossible. I've just taken so much time out of my evening to try and make this complaint because the frustration of using your new mapping site is so strong I had to speak my mind.
I am in a hurry to get to a new location tomorrow and I still cannot get comprehensive directions. I cannot see the turns or the streets. We all, all of us out here, we all hate it. Please don't make us work so hard to find simple directions. Why is it so convoluted? Don't any of you test the things before you roll them out? And I mean with the average person, not your high tech team.
Really super annoying. I will not be using them anymore.

I had my gmail account for many years. Today I called Google tech support to find out why im not able to send emails from my android. My question was not answered, instead they tried to sell me some protection software because they've detected suspicions activity on my account. I said I don't want any protection, they did not like it and blocked me completely from using my gmail. Their respond? Oh ma-am this is for security purposes and if you want to gain access to your email you have to pay $89 fee. What? Complete ignorance, disrespect and abuse.. It seems they can do whatever they want in India and no one supervise them. I am so outraged.

pinuckle hillbert
from Billings, MT
Okay so here we go. I don't get why you can make all these sites on Google and phones or whatever it is but on Google doc's you can't make it capitalize words on its own. I mean, come on! If they can make a guy go to the moon, you should be able to make it so it capitalizes words on its own. Geez o peas buster, get your head in the game. You want to be the best, well fix this stuff. This is no joke man. Come on. Your smarter than that because I spend all day on the computer like some people. I thought you were the best until I see that it doesn't capitalize words on its own. See, on this deal, it capitalizes the I iiiiiiiiiii See, you should make it like this. ... ps I'll still use Google cuz it knows everything.

julien codaccioni
from Dublin, L
I would like to share with you my frustration about your email services, gmail. it is getting harder everyday to connect to your services. this morning, i tried to connect and got the error message, server not found. i woke up at 5 am to send an important email and could not do it. this is happening way too often. i had the same experience at least 4 times this week. i now have decided to switch and open an email account with another provider. your services are really not living up to the standards. FYI i am based in Dublin, Ireland. Very unsatisfied with the quality of your services and it is almost impossible to get in contact with you. will not recommend Google products to anyone.

d'Anne MacNeil
from Mesa, AZ
Experience NEGATIVE TO THE MAX. I am 64, disabled with cataracts, do the barest minimum on hand me down computer from Daughter and 95% computer illiterate at the least. My major enjoyment is playing games on PCH.com; but no longer, as google "ad(non)sense" takes up a third of the page. I have to blow up images to play & your "adsense" causes the game part to go partially out of the screen and impossible for me to Play. I try to survive on disability only, keep all I own in good condition, have no money to spend on anything that is not totally essential. I am not a possible consumer for your adsense businesses. PLEASE REMOVE ALL ADSENSE ADS THAT I AM GETTING; DEEP SIX MY E-MAIL ADDRESS AND GET OUT OF MY GAMES!!!!!!!!!!!!!!!!!!!!!!!!!!!!!!!!!!!!!!!!!!!!!!!!!!!!!!!!!!!!!!!!!!!!!!!!!!!!!!!!!!!!!!!!

walter allen
from Windsor, ENG
Bad day on my Macbook pro 15/04/2015 using Google search engine every time i clicked search up would come a second page usually a computer cleaning program. Noticed that it was all going whilst i was using a third party app in the failed installation of a tomtom drive. After using the correct tomtom installation the problem still existed i checked downloads and applications and removed uninvited programs. The problem screen adds continued i sent email to Me & support@dealply.com Ticket Received - [#28165] annoyance. On Wed, 15 Apr at 10:52 AM , Walter Allen wrote: Have Dealplay adverts on my mac book pro. My page is safari with Google search engine, followed the removal instruction at (Google extensions) can't find deal play on the 6 extensions listed please help.... Reply We understand from your request that you are having difficulty removing the DealPly software and would like to offer you additional support services to help you uninstall DealPly. One of our customer support representatives would be happy to remove the app for you by using a "remote desktop" program of your choice like TeamViewer...... I have overcome the problem by using Firefox search engine The complaint is regarding how outside operators can place unauthorized programs on my computer.

Romulus Paradise
from Ha Long, 68
Please return my bookmarks to the previous format. I did NOT ask you to change my bookmark manager into a childlike, colorful space wasting, time wasting playground of balloons. I am an adult. I can read words. I like my bookmarks in a written list. I DO NOT want this change to my bookmark manager. please return it to its previous setting, or tell me how to. Please, in the future, ask before you decide how my interaction with MY computer should look. Thank You

Quinn Henry
from Jersey Shore, PA
I bought myself a Samsung Galaxy Tab 4.0. Very nice tablet and everything, but the storage. I, actually for my birthday, got myself a 16 Gigabyte micro SD card for apps, and music. But you have made it so you can't do this. I honestly think this is one of the worst desicions google has made. And I find myself in a hole with it, a lot of people do. This needs some serious tweaking, because getting a 16GB card was a waste of money at this point. Two stars is very kind in terms of my anger at this point.

June Taylor
from Chesapeake, VA
I sent a very long email to the old address of a friend. Google gmail did not let me delete the old address to add the new one. She got part of the message in the process. How do I get rid of the yahoo address to add her new gmail address from the message so that she gets the whole message?

VickyLynnStovern@gmail.com
from Davis, CA
Forced compelled to e-mail and too much never getting answers. Tried to get through on feedback on my gmail and someone whom seems to think is better than changed my silhouette from female gender silhouette to a male gender silhouette. I had tried to get through to your department 4 years ago and learn someone else more powerful than my minimal useage is a terrorist or he would not. So my female gender silhouette was in Barstow, California where I had applied for this google mail and since I have moved here to Sacramento, California, someone has changed many things to my e mail accounts. Had a facebook account mainly because my children said hey mom, check out Facebook and then I got to see what my adult children was communicating with their friends, however, one day another not of my account friended me to a man married or living with someone, I thought heck no, not getting involved with this stuff, also, problems in the 1999 with her shown as a snitch, Eva Andrade was shown on some paper after she had asked teenagers to roll a joint and she tried to get into my young ones at 9 years old pants and he said NO WAY. Then a voice said shes Chiadez, I thought So What shes wrong to turn people in when she partakes and invites, What was she trying to accomplish, So I cancelled Facebook and should not of had to, tried to contact you to of the occurance of someone tapped to my Facebook also. Had to spill the truth to GOD. Another is g mail was with a dash and then one day it was not and made a difference to sending and receiving. Not sure why, the tapper to what I did not give them permission. Also, electronic signatures not acceptable, what a cheating way.

Peggie Richardson
from Sacramento, CA
I am a big fan of Clash of Clans. I had a game on my Android tablet and another game on my phone. Last night for some reason google decided it needed to link my phone to my tablet, even though my tablet is set for NO linking, By doing this my Clash of Clans game on my phone was replaced with the game on the tablet. Now the phone and tablet have the same game.....I was/am ticked off because I played both games in my Clan. Now all the time I have spent updating the game on my phone is gone. I have spent the whole morning and afternoon trying to find somehow to fix the problem. I finally found a number to get some answers. Of course the people who answered were not here in the United States and did not speak english very well. The first person, Robert Downey (?????), I spoke to went through all the questions with some I found odd. He of course passed there call to his supervisor, Kevin, wanted to have me connect my phone to my computer to he could make the "easy" corrections. He, of course, couldn't fix the problem because my phone and computer were being hacked by 4 different people. To fix this problem I would need to pay 6 different people. When I told him I would take it back to Verison and have them reset the phone because they have backups saved daily for me. I actually wrote on the screen "I don't want to help you anymore" then some words that are inappropriate to write here. If this is the way google takes care of their customers they need to be discontinued. There is no way to call for assistance with an actual google employee who knows how to help. All help numbers are for individual internet sites like this. Tell what good does this do other than allow you to blow off steam.

nathan whatley
from Chicago, IL
I am sorry to say that I called Googlei support and they did nothing to help or solve the problem I order a token package from gsm games filed a refund because chips where not credited to my account also told them that today I had my daily bonus and I had ten thousand chips and was betting 400 chips a spin next thing you know game froze when it came back online I has a total of two hundred chips . I contacted the game supporter and have heard nothing back I'm not too happy that is thirty dollars down the drain and it was purchase with my Google wallet the customer support did not even check to see if the purchase was under review to receive my money back under my Google wallet it says completed purchase he could have checked it and ordered a refund on it.

I just wanted to say that all i am trying to do is report a fraudulent email about me being one of seven winners in a lottery from google / gmail. Google makes it very hard to submit these emails. I give up. I only thought that a strong and reputable company such as Google would like to have the evidence so that they may be able to investigate , capture and stop all the defamatory use of the google trademark. Right or wrong people will remember Google not the unstoppable perpetrators.

Well I got this account a few days ago and no I am getting these e-mails stating that somebody has been using my account over and over. I don't even live in lynchcyburg because that's where this person keeps hacking me from and I would appreciate it if you could stop right now.

Narayanan Nair
from Bangalore, KA
Important mails not getting through gmail when I use Google mail. They are somehow getting filtered and I cannot find a way to stop this. Can Google please help their customers out for a change?

Andy Garcia
from Hialeah, FL
Someone has been through email texting my phone over 100 times a day. It is a Google gmail spam account that I have submitted for removal without any success. How can I stop this person?

I am very unhappy when I call your customer support help line number 888-361-3731 and they are trying to sell me a security fix or product. I don't know what country it was but I suspect India. I am very frustrated when you call your customer support line and the people are trying to tell you everyone has your information and I am in jeopardy of my information being stolen and all of my accounts are compromised. I know it is a scare tactic to try to get me to buy their security fix. I called my local computer tech person and he assured me that everything is OK. It is very time consuming when you think they are trying to help you and they are only trying to sell you. My time is valuable and I don't have the time to have my hours stolen from me and in the end my issue not being corrected. I have also let them have remote access to my computer and now I am really angry. I am so angry I am thinking about changing my email and search engine. I don't expect to hear back from you except a computer generated email response and that even makes me more upset.

Google Stop censoring and suppressing the Alternative media. #DontSeeEvil #DontExposeEvil #GoogleAltDelete

Muhammad Asim Zaidi
from Karachi, SD
I got a Google e-mail like this which i can't understand is it from Google or any Fraudulent activity. the person also send me 3 pages latter with some description and also signature of google directors, read down message.
Dear Google User, You have been selected as a winner for using Google services. Find attached email with more details. To claim your reward, please contact our Foreign Payment Bureau officer below by neatly filling the verification and funds release form below, as your payment will be released and arranged by our United Kingdom Office.
Have feedback for Google?
Thanks for your feedback!
Sorry. Please try again later!