Woolworths
Woolworths Complaints Continued... (Page 3)
689+ reviews added so far. Upset? Call Woolworths corporate: 1-800-638-434

Brett reardon
from Brisbane, QLD
Orders 1kg chicken thighs got to counter to pay $5.50 a kg and was charged $29.50 for ham that is not on woolies got the big eye on you now.have made complaints to the right authorities. Not a very happy chappy woolies.had this happen once before at another store .No regards Brett...PS can't supply products as was taken away and replaced.so left store just so I didn't blow up.but be warned airlie beach woolies next time will have on fraud.(got it).?

Paul HOGG
from Singapore, 01
In early November this year I approached the Woolworth's Store at
River link Shopping complex and spoke to the store manager requesting that I receive the weekly specials brochure at my residential address via Australia Post surface mail. To date I have not received any brochures. As it is now two months since I made the request, I find the situation unacceptable and urge you to arrange the immediate delivery of these brochures each week.. I can not see why a simple matter is placed in the too hard basket.

Mrs Robinson
from Sydney, NSW
Morning, as I have been shopping only in Woolworths supermarkets for over 51 years and 20 of those years as a Deli manager for your stores. I opened the Deli at Chester hill so I can appreciate how busy food departments are. This morning I went into Chester Hill to buy your double pack of round plain unfilled sponges. I asked the girl in the bakery isle had any as I had checked the shelves in the bread isle and display case outside the bakery. They only had rectangle ones which I did not want.
The young girl asked the two lads ( I will call them lads as they do not deserve the respect of being called men ) the oldest one which I think is the Bakery manager or 2nd in charge came over looked at me and I said " Do you have any unfilled sponges " he turned away and at the top of his voice yelled PHONE PHONE PHONE. I gather he had a phone call. The girl found 2 pkt in the freezer. I asked the younger of the two lads, what his name was and when the the oldest one came out the other whispered that I had asked his name. he walked over near me stuck out his chest and said What. As I am 70 I felt quite intimidated. I spoke to Michael who was running the store but feel this needs to be bought to your notice. Thank you for the great service I normally get from Chester Hill and our family wishes you all a Merry Christmas and A Safe New Year

Paru chetty
from Durban, NL
YES I WILL BE VERY SPECIFIC.
Why don't you have all your online offers for Durban on your Christmas cake offers

Mrs Theresa Quinlivan
from Macquarie Park, NSW
I was doing my weekly shopping as usual at woolworths, But this time i was shopping at the new woolworths in Coolbellup for the 3rd time, lovely store , plenty of produce but after paying i went to the cigarette kiosk to buy a carton of cigarettes, my 20 year old daughter was standing almost at the next checkout with my trolley waiting for me, The service girl by the name of Chealsea kept looking over at her and asked if she was my daughter, I said yes and she refused to sell me the cigarettes unless my daughter came over to her and showed her ID, MY daughter was not near me and usually doesnt have her bag, I was lucky on this occasion she did, I found the service girl to be quite rude and lucky i had already paid for my groceries or i would have just walked out.

jenny wheaton
from Sydney, NSW
Vitasoy oatmilk has been removed from the shelf this is the only milk I can drink and prefer and it is not being stocked in this store anymore I would like to no why and also why it cannot be but back on the shelf. Woolworths is removing to many items from there stock of grocerys that some customers prefer. Come on woolworths but my oatmilk back on the shelf.

Julie Tye
from Adelaide, SA
It is actually my father that I'm complaining for. For the last 3 weeks he has not received any brochures from Woolworths not a good time of the year for this to happen. His address is 98 Wehl Street North Mount Gambier SA 5291

Lee
from Sandton (Sandhurst), GT
I Can't eat in an enclosed space, kept asking to open the door and the staff kept closing it, when I said I can't eat in an enclosed space they took my food away...this is incredibly rude. Never felt so humiliated, won't be eating here again!!!!

Gayle Shirley
from Melbourne, VIC
Dear Sir/Madam i was in the Ashwood store Victoria tonight around 10.10pm for a return on an item i had misplaced a reciept for..A male customer service person on register served me he took item dissapeared down isles and on coming back (abruptly told me next time you come in make sure you have a reciept as you clearly know you need id for items over a certain amount)I was shocked by attitude to say the least,now i produce id regardless of item amount with or without a receipt as is just common sense to anywhere you return an item.So for his reaction and to be so rude about it and in front of other custormers and staff is uncalled for.I have shopped in this woolworths for years off and on and believe this sort of attitude should be addressed within this store.And customers should not have to explain their actions re id no matter if item is 5 dollars or 50 dollars.

Lisa Gerrard
from Liverpool, NSW
My husband and have shop at valley place Woolworths for several years now. Spending $350 - $550 each fortnight and have seen major changes in the last year which is not for the but the worst. Thursday night when there should be two or more check outs open we find every time we need to ask for service. I know this self check out thing is what you think everyone wants but I am not putting that amount through self serve or waiting for someone to open a check out . Last night was the last straw young lady said I am closed but there was not another check out open. She did serve us then was quite blunt to next few customers. I am only giving this feed back in hope you will look at your store and hopefully fix it for the best ,but if not I don't care because you have lost our money. $22,100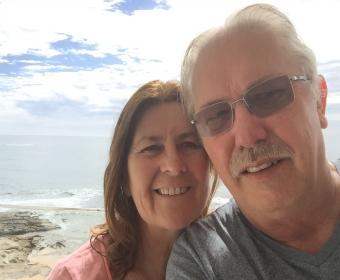 norma bou-nehme
from Sydney, NSW
I was at Woolworths this evening at Marrickville metro at the deli department. I asked the gentleman who served me for 200grams of mortadella and had asked him if he could cut it fresh for me as I wanted it thinly cut. He proceeded to tell me that he had cut the mortadella that was on display only ten minutes ago, but I asked him if he would like it cut fresh as I wanted it thin. He then went out the back and was shaking his head as if he was disgusted that I dare ask him to cut it for me. I watched him as he went about cutting the meat but I noticed that he was cutting the mortadella on a slicer that was filled with left over ham that had been cut and the slicer was dirty. I personally understand that it is all cold meats that are being cut on these slicers but having worked in the food industry myself and having used meat slicers before I have always wiped the slicer after each use.
When he went to wrap my cold meat up he walked over to where his co worker was serving and whispered something to him and the co worker looked in my direction and said to the gentleman that served me in a laughing voice "good luck".
As i walked away i heard the gentlman that served me telling his co worker that i had asked him to cut the meat in a loud voice and they were talking and laughing as if i had asked them for their right arm.
I am totally disgusted with the behaviour of both men and the fact that this isnt the first time I have had issues with the deli department but have never complained about it, but tonight I'd had enough of this behaviour and was not willing to let it go. I expect something to be done about this as I refuse to buy my cold meats from there again just to be made to feel like I inconviencing the person behind the counter. If your workers dont understand what customer service is then I suggest they get some training.
Thank you for your co operation in this matter.
Regards
Norma Bou-Nehme
0404877778
Norma_b1964@hotmail.com

Phyllis Harris
from New York, NY
Yesterday I purchased an Asian Salad Bowl from your Woolworths store at Burleigh Waters, Qld. Upon eating the salad I crunched down on a piece of what appears to be hard plastic material and almost broke my tooth. It would appear that this hard material has fallen into the salad during the manufacturing process.
I was very annoyed that this could occur and worried that I could have swallowed it. I've attached a photograph of the piece of material mentioned and also of the label on the salad showing the date, location and time of manufacture.
Can someone please contact me to let me know what is going to be done about this and what compensation I can expect to receive. I am a regular Woolworths shopper and feel very concerned that this occurred and it makes me very wary to purchasing any of your ready to eat pre-packaged food products.
Phyllis Harris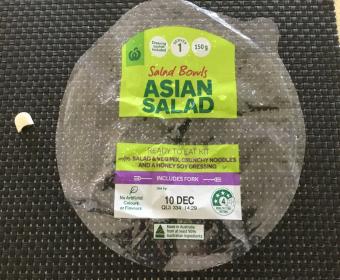 Phillip Mfanunje Dlamini
from New Germany, NL
On the 04 November 2018 I visited Hillcrest corner Woolworth food store. I joined the quee and when it was my turn to be assisted the indicated that I must go till number 6. When I reach that till the cashier and the lady, I later learnt that she is the supervisor on duty at the time were busy with another customer who was not in the quee. Both the cashier and the supervisor just ignored me as I do not exist till asked as what was going on. She just said sorry. She continued assisting the customer who was not in the quee. Please note that that customer was carrying clothing items. I was left confused and my place in the quee was taken by other customer. No body cared except the cashier who was working in till number 5.
I am very angry about this. What is the purpose of quee when supervisor's special customer does not need to stand in the quee. I feel undermined and may is because I am black. I want this incident to be investigated and appropriately steps taken to those responsible.

Prakash
from Randburg (Newlands), GT
A disappointment with Woolworths credit card.
My card had been compromised online and was cancelled. A new card was re-issued and I was told 7-10 working days. On enquiring I was now told that they had ordered a new card for me but did not send it to the branch as agreed(Mall of Africa). They now rectified it. But it would take another 7-10 days to arrive and even thought it was their fault they cannot assist a customer.
This is totally unacceptable especially over the festive time after it being Woolsworth mistake.
Unsatisfied Customer

Noel Brink
from Johannesburg, GT
No proper stock taking or stock ordering in place, popular lines often not on shelves, and in some instances out of stock for two to three days.This issue raised on 4 occasions with store management and I was told its not their fault that certain lines move quickly????.
Surely management should know how to do proper stock ordering based on customer purchase behavior, and historical purchase data at the store and a have a handle how to run the store properly.
Net result - will not use Woolworths Elridge again as 9 times out of 10 I end up having to go to Woolworths on North Rand Road in any case.

Gaurav Sharma
from Mumbai, MH
Hi There,
I reallly had a bad experience with the woolworths store inside forest hill chase and wanna lodge a formal complaint about my ordeal.
Store number - 3150
Assistant store manager (Unwilling to help at all) - Shamila Abayakoon
Store assistant - Lucas Hepner
Store manager (Not contacted/not available etc) - Jesse Hughes
Can you please guide me in the right direction to lodge this formally.
Gaurav Sharma
0431 218 436

Angelique
from Centurion, GT
To whom it may concern,
On the 24/11/2018 me and my Fiance whent to go and buy some food from your crossings store.
When getting to the till and having to want to put this on the woolworths card something was wrong so there was a lady that took my Fiance's ID and card to try and resolve the problem. After about 10 minutes she called my Fiance he spoke to the people on the phone. She then said that she needs to void the slip and fax this to head office so all the while standing one side while feeling embarresed because everyone can see there is a problem. So after about another 20 odd minutes passing i decided to ask where she whent as i have arthiritus and my legs and feet are hurting from the standing. I walked to the last till and asked where the manager was and the other lady said i am the Manager so i started to explain that we are waiting for the other lady and to get back to us and i would like to know how long its still gonna take because its a bit embarrasing. She then without listining to the whole story asked me what till i was at. I showed her she walked to the till i asked her to listen to me and what the problem was then she did not need to speak to anyone else while standing at till she replied to me i need to get the story from her (the cashier) insinuating that i would lie to her about something.  I than said to Gomotso (the manager) that if she just listend to me she would not have to ask anyone else what happened and she started laughing at me and i asked her are you really lauging right now and with an attitude she said yes she was. She was so rude and unprofessional that even the man that also had a tag that said Manager came and took her away.
Me and my fiance left without the food we needed. I am so dissapointed and i would like a Manager to call me back
Your feedback regarding this matter will be highly appriciated .

Paul North
from Port Macquarie, NSW
OVER COOKED CHICKEN AGAIN. !!!
store ID 1180 010 trans 9050 24/11/2018
Great new store layout.
Obviously new chicken cookers installed.
Chicken as above receipt at 17.19pm cooked 16.10pm. The lower leg portion was that overcooked it had completely dried up. The breast meat was dry and tough. As a regular customer your roast chickens are no longer tender and moist. Please do something about it.!!!
If Coles and IGA can do so should Woolworths. I am not happy as I have previously complained about overcooked chicken and obviously nothing has changed...

Elize du Preez
from Johannesburg, GT
The rap music that they play in the store is so loud it is impossible to do your shopping it sounds like a rock concert even the other shoppers were complaining even the manager at East Gate said that it was very loud but could not assist as it head office

Riaan Pretorius
from Nelspruit, MP
There are very few non-Halaal options in your Nelspruit Stores. All Unilever products are Halaal and there are no other non-Halaal product equivalents. An example would be Magnum Ice Cream.

Kim L Groombridge
from Brisbane, QLD
I shopped in woolies at Beaudesert today at 12:55 pm.
I bought I packet of candy canes and was charged for 2.
This is not my normal shopping town and probably wont be returning there for a while.
Many thanks Kim Groombridge

Lavina Staader
from Blacktown, NSW
I have a question more than a complaint.
I have been a loyal Woolworths customer for many years however I have recently been puzzled & surprised by the rise in the price of butter I buy.
I have regularly purchased Devondale dairy Soft 500gms (white container) & for a long time it has been $5.00 sometimes a bit more & ,$4.00 when on special.
The last 2 weeks I have noticed that the price has risen to $5.70
I understand that prices have to rise however this is a very big price hike. Wondering what could cause this in such a short time.
Look forward to your reply.
Regards Lavina Staader
P.S. I shop at Beresfiel, Raymond Terrace & Warabrooj.

Gazi saydul Hosain
from Sydney, NSW
My name is Gazi Hosain i am a regular shopper of Woolworths Ltd at their Marrickville store located at 463 Illawarra Rd Marrickville NSW 2204On 14/102018 at about 1830 hours me and my family went to Woolworths at their Illawarra Rd store. While we were busy shopping my 2 and half year old daughter placed my wife's I-phone 8 at the Bakery section which gone unnoticed by me and by my wife. After we got back home realized mobile is not with us. We went back to store and had a look every where failed to locate it. We spoke to Duty Manager Mark and request him to check the CCTV footage. He said he is busy now he will have a look next day. Next day we went to police station to file this incident report. Marrickville police station asked to us to call 131 444 to file a report we did so. During that same time while we were on phone with police help line we went back to Woolworths and i was told by Duty Manager Mark that my wife's mobile was taken by another lady customer and the matter was captured by CCTV footage. At that very moment i was talking to police help line and Mark then had few words with police officer who was on duty. Mark told me CCTV will be provided to the police and they can investigate this matter, I was given a event no by police help line which is 71896785.
Since then i tried to call contact marrickville police station and they sort of inform me that they are busy or woolworth did not provide the CCTV footage, So i called Woolworths marrickville store where my wife's mobile got lost. This time Duty Manager Anthony told me that CCTV footage has been provided to Marrickville police and every time i have spoken to them i had very friendly conversation with store management. So i called Marrickville police station and they told CCTV footage provided could not be read.
Today 17/11/2018 Marrickville police called me and told that the CCTV footage is not clear so went back to woolworths to get another copy. But police was told by the woolworths store management that CCTV footage has been deleted.
Before I have spoken to Mark and Anthony both are i believe duty manager and every occasion they told me that it was clear that mobile has been picked by another lady customer according to footage. Now police are telling me totally different story. And bottom line the CCTV footage is been deleted without keeping available copy even this incident was under investigation. More over i was threatened by the police not to talk to store management about this matter.
I am a regular woolworths customer love shpping there. At this point i started to feel that i was not given the care i should be given as a loyal customer.
1. When i first spoken to Mark he was very friendly and willing to help me.
2. He did check CCTV footage spoke to police help line and informed me that my daughter placed my wife's mobile at Bakery section and moment after lady came picked up the mobile
3. Spoke to duty Manager Anthony he also was very friendly and informed that he delivered CCTV footage to police.told me the same story
4. Reason for me call store management according to police that it is stores responsibility to provide CCTV footage to police and police was telling me that they did not receive any call from Woolworths.
5. Finally the CCTV footage has been deleted.
Why the CCTV footage has been deleted even though this case still under investigation ??
Why Marrickville store is telling police so that i cant contact them ??
I feel like i am not cared at woolworths in their store and customer who took my wife's mobile got away. I would like to know why both duty manager were so friendly at the beginning and not so much now??
Is not this way criminal been encouraged ??
I want a explanation. I am thinking about taking legal support.
Kind regards
Gazi Hosain
Card NO : 000053 (Rewards)

Hi there
I visited your petrol site at Gracemere qld 4702 on Thursday 15 November 2018 at approx 6pm,after filling up my vehicle I proceeded to wash my windscreen, I could only find one watering can and one bucket with on the whole forecourt with about an inch of yellow dirty water in the bottom of it. So I couldn't wash my windscreen
I then proceed to pay for my fuel, and entered the shop I noticed drumsticks on special for $2.00, I went over to the ice cream freezer to get a drumstick and found that their wasn't any, all the favours were empty
I then went to the counter to pay for my fuel, I asked the operater if there were any more drumstick as the ice cream freezer was empty', the attendant said no there wasn't any, I asked abut the water buckets on the forecourt as I couldnt wash my windscreen , the operator just said we bring all,the buckets and watering cans in at 5pm , except for one, as its too busy at 9pm to bring them., this is not Good enough, I won't be return to Woolworth petrol Gracemere , especially when they advise specials and don't have any stock. Also I couldn't even wash my windscreen , I won't be returning anytime soon and will be going to Caltex at Gracemere for my fuel in the future, if Woolworth continues to run it here petrol station like this you have lost me as a customer and I will be telling all ,my friends about this incident
Ray

Lyn Humphris
from Melbourne, VIC
I purchased what was labelled as "Roast Pork" from the heated stand at your store in Malvern Vic last night about 5:15pm. When I got home I discovered it was actually a piece of ham inside a net bag and completely sealed in plastic! Had I lived locally I would have returned to the store immediately but I live in Heidelberg and travel by public transport so that was not an option. (It was a one-off visit to Malvern to attend a market research session.) Needless to say, I wasn't very happy as I can rarely afford to buy meat and only purchased this as it had been heavily reduced in price. (It was marked as out of the oven at 12:40pm.) I am a pensioner and was most upset that I had wasted my money. Not only did I consider it a problem having the plastic bag in the oven, I am unable to consume high salt foods. I hope you will at least instruct your deli staff on the difference between roast pork and ham as well as safe cooking techniques.
Regards
Lyn Humphris

Lyn smith
from Brisbane, QLD
Went shopping at Woolworths kinkora Gladstone walked to the service deli and it was disgusting. Looked like the inside and outside glass hasn't been cleaned for a long time, it looked the same as the last time I was there. The way the ham are thrown in the counter to fill a cabinet that they do not use anymore, the products in the caninet were as dry and not well presented. Just wondering if the store manager or the deli manager actually look at the department from a customers view. All I can say is I will not be buying anything from that department.

Vicki Collins
from Upper Coomera, QLD
We have just moved back to the Lockyer Valley from Hervey Bay and two days in a row attempted to buy roast chickens from Woolworths at Plainland. Both times, no chickens?!!! I assumed at 12 noon the chickens would be ready, but not a chicken to be had!
Unfortunately, Woolworths seem to be the only supermarket in the immediate area, too bad for the customers.
We drove to Laidley and IGA had plenty of beautiful BBQ chickens. I will be letting my friends know this, so they don't make a wasted trip to Woolworths at Plainland in the future.

phiindile machi
from Durban, NL
I call customer care to close my credit card after i pay all the money,they didn't close it ,now i get a msg each and everymonth that i have to pay

christine rhodes
from Gulmarrad, NSW
Since when is there a limit on a cash out transaction,I have used this service many times and have taken out as little as $20 and as much as $500 so to my surprise this morning at Emu plains I asked for $400 after I had done my shopping ,and was told by this young man he could only give me $200 ,I suggested he suspend the sale and I would proceed to the service counter to get my money as has happened before ,he said he could not do that ,I suggested that he was making his own rules.I would have spoken to the service manager but unfortunately find her manner very abrupt and rude.I came home and thought about it and thought bugger this I am going to speak to the store manager ,I rang and was told rather rudely that the store manager was out and would not be back for an hour.Now I have worked in retail for over 50years and held seminars on customer service and while employed at Big W and K mart as service manager for many many years ,know this is not a good image for this company.I have found Emu Plains to be one if the worse in customer service ,for a start there is a rather large blond lady who appears loud and abrubt with staff and customers alike,and this is not the first time I have complained about her.Anyhow my transaction no:is8096 pos002 at 11.53 08/11/2018. I trust you will speak with the store manager and perhaps some of the staff need retraining.

Sandra Tam
from Aspley, QLD
In early October this year I bought two bottles of Blackmores Glucosamine Sulfate 1500 at $23.50 per bottle which was advertised as half price on your catalogue. As a regular customer of Woolworths, I thought this was a very good bargain and did not bother to check prices of similar product with your competitors.
Subsequently I found out Coles offered only 35% discounts of the same product and yet their discounted price was lower at $22.75.
I was very disappointed that the original price offered by Woolworth of this product was $47, a huge 34% more expensive than the original price of $35 as offered by Coles.
Consumers tend to be attracted by the percentage of the discounts generally rather than checking with the original price.
On this occasion I felt being cheated by Woolworths, a large reputable supermarket, and will avoid shopping at Woolworths in the future.
Would appreciate your response to this issue. Thank you very much for your early attention.

Sam Stamos
from Melbourne, VIC
I called Camberwell store Wednesday 9am, three times.
Each time the call was not answered and each time i waited for a very long time, not, simply hang up after a few rings.
In the end i gave up.
I am aware, staff are busy, but, i am also aware there is always someone at the front desk that could pick up the phone.
In the end, i called your competition and picked up what i required from them.
I still shop at Woolies, but, believe you should be aware and advise your store manager

Teresa
from Earlwood, NSW
I had one bottle of milk to pay for and because there was a lady in EXPRESS lane with a trolley full I had to wait 15 minutes came on OPEN more checkouts EXPRESS lane is 15 items or less and you SHOULD put that on the sign to let people know. No wonder you are losing customers I would have left the item on the checkout and go else where but Mum likes Woolworths milk I don't know why

Jan Wynne
from Glen Waverley, VIC
I visited your Brentford Square Store 3173 (Vermont) and my rewards card did not register even though the machine beeped
and light was green I reported it to the service desk as I have a special offer for this week and wanted the amount recorded
against my card (9344682943790 - $35.84 - pos 1 trans 6716 19.55 3/11/2018)
The girl Elle informed me that it is not their fault if the machine does not work and that she could not
fix the problem and told me to 'have a good night'. I informed her I was not happy with the store as the previous night Elle had charged me twice on an item (excuse change over - staff swapped over on the register while in the middle of my purchases)
Her manner was condescending, repeating over and over to 'have a good night'. Her responses to my complaints incensed me even more. I walked away then returned to the service desk as I decided to return all the items for refund
Elle ignored me and I waited for another staff member. She then came up and asked why I was returning my purchases and was it only because of the points not being registered (apparently she did not serve me as she was off duty - I answered and said she should not be behind the desk- her reply was she stayed to help staff ) When I said I wanted a refund she then asked to look in my bag I asked why and was told I may have forgotten an item ( all 8 items were on the counter and she had my docket in her hand to check) I took offence at her accusation.
She then requested ID for refund even though I was still in the store and had just purchased items. I gave her my drivers licence she then advised me that it would take a while to fill in all details I took all items back and threw them in the trolley and advised her I would not shop in that store again Her reply was 'you have a good night and we will see you again' - great way to treat an extremely angry customer
I shall now be checking out the local Coles Store!
Sincerely yours,
Jan Wynne
(a former satisfied regular Woolies shopper)

I love shopping at your Port Hedland store as the produce is of outstanding quality any time of the day / night . I also love the range into your deli . I was totally gob smacked when I went to your deli on the 26th October 2018 about 4 pm . I was approached by a young girl I don't know her name as she wasn't wearing a name badge maybe 18-21 . She was chewing gum like a jersey cow as she spoke to me , was wearing more jewellery than a jewellery shop and to top it off she had the longest pink false finger nails . It was like wtf I'm pretty sure there are policies that don't allow this . I walked away without buying anything as I didn't want any spit from her gum , broken nail or a piece of jewellery in my food . What a joke

peter cavanagh
from Woolloongabba, QLD
Woolworths Nambour was shopping to day Friday 26th with my wife at 2. .30 pm out of all the checkouts only 3 were being used, people were lined up waiting, and waiting,I asked one of the staff to see if more checkouts could be opened,nothing happened for quite awhile so I asked again and wastold someone had come to see and said the was no one there.Very strange as people were lined up waiting,
My wife and I are 79 years of age and now were to sit and wait to be served, I was about to leave the store with my wife when a supervisor turned up with a bad grace and ordered a member to open up the till.Last year woolworths assured customers no hold ups at the checkouts.Looks like this went out the window with good service.Not happy.

A E .Mothersill
from Brisbane, QLD
Their Jamie Cumberland sausages are not even close to the genuine ones .Thrown a load of pepper in to try to flavour them

Brandon Wootton
from Kelmscott, WA
Why should i have to wait 48 or more hours for my money to be refunded back into my account. I asked the lady for a cash refund and she said it can only be put back on my card. This should not happen. I want my money and should not have to wait 2 days for it. I am done with your company.

Gaye Sandy
from Melbourne, VIC
Over the past six months i have been trying to buy yellow capsicum. i have been told they are unavailable. Not true. I shop at the store in Lakes Entrance Vic. I was recently down south in three different woolies stores and there in in fresh produce area was piles of yellow capsicum. so i asked the question why in those stores which happen to be in quite affluent areas and not in Lakes Entrance. Answer was there is only so many to go around, thats fine but i can assure you that my dollars are just as good as anyone else"s. The upshot is that i find it disgraceful that because i live in a lower area of wealth that my taste for yellow capsicum does not count.
Shame on you woolworths
Yours Gaye Sandy Buchan Vic

Petrina Gray
from Sydney, NSW
Good Morning, I would like to put forward a complaint about my online shopping experience at Cranebrook Woolworths NSW 2749. As I am 8 1/2 months pregnant I had decided to start online shopping as it is just getting way to much for me to do the big shops now and have my husband pick it all up the next day as he wouldn't no what to get if I wrote it down.
My complaint is that I made the order sat morning received a confirmation email with order number , payment made and when to pick it up. The next morning my husband called me from the store to inform me they can not find our order. I then checked my emails to find out it had been cancelled and refunded with no reason at all. The lady at the counter informed my husband that this may have been to many products being out of stock or payment declined. I actually don't know what happened and don't understand why this has happened. This has been very frustrating for my husband and myself when I could be going into labour any day now. My husband had to come back home print out the list go back to shops and spend an hr shopping for all the products we ordered and pay a second time. We are now waiting on a refund for the first payment we made.
The fact that we have had to go through all this waisted time of ordering online, going to the shops twice , actually doing the shopping and paying twice without even an apology or a valid reason as to why. I have attached the order information below so that you can track the order and hopefully find out what has happened. I am worried about doing further online shopping after I have the baby as I will be needing formula and nappies and will be worried it will be cancelled.
Petrina Gray
If you have any questions please feel free to contact myself on 0416870063
……………………………………………………………………………..
2:06pm Saturday
Pick up order number: 30724601
PICK UP ORDER PROGRESS
Order placed
Order ready
You can amend your order online until
Saturday, 20 October at 05:45 pm.
…………………………………………………………………………………………
5:45pm Saturday
Hi Petrina,
Your Woolworths Online order has been cancelled.
Your Order Number: 30724601
Delivery time: 10/21/2018 8:00 AM - 10/21/2018 11:00 AM
We look forward to seeing you online again soon,
Your Woolworths Online Team
……………………………………………………………………………………..
10:36am Sunday
Hi Petrina,
Please see below for refund details regarding order number 30724601.

Niren
from Blacktown, NSW
I have been a regular customer for more then 40 years. After the cashier closed the transaction today a bag was needed for goods to be put in for some senior customer. Unfortunately Scott the duty manager would not approve the use of a bag which should have been scanned prior to closing the transaction . The senior did no have any cash to pay for the bag. I had to pay using my card a sum of $0. 15.
I will oblige by sending the transaction should you wish. The cashier was helpful.
I believe , that some policies are for fools and always regarded your management were wiser then them.
I know you will not respond and give the store policy as a convenient blurb.
thanks
niren

Elsie Botes-Lashmar
from Cape Town, WC
I filed a complaint about their Woolworths brand toilet paper just on a month ago via email (Parklands store was the one I visited) and I to date have not even had the courtesy of a return mail or call.
Thanks
Elsie

Naomi read
from Rose Bay, NSW
Very very poor the management is a joke at Miller i will be going further With it and maybe even public I'm seeking legal advice Thank u

Sandra Sheehan
from Leichhardt, NSW
I have been a Woolies customer for over 20 years and have always purchased groceries, vegetable, fruit and meat as part of my weekly shopping.
However, I will not be purchasing my meat again at the Woolworths in Winston Hills. Given the current quality of the product on offer I can only imagine that you have changed your supplier.
The meat is of sub-standard quality and very over priced. We are fortunate in Winston Hills as it is only a short walk to Coles, Aldi and a butcher. This is the walk I made today as I was not prepared to pay the price you were asking for steak, lamb and pork.
I will continue to make the walk along the Mall to Coles until such time as the quality of meat you provide improves.
Although it is optional to provide an image of my complaint having not purchase the meat I could not do this and would suggest you look for yourself.
Sandra Sheehan

Roshini White
from Perth, WA
I do my shopping at the Kingsway Woolworths in WA every week. I wished to purchase some kebabs from the deli dept and was served by a young man. There were only 3 kebabs in the tray in the deli cabinet and I wanted 10, so I asked the deli worker if there were any more. He said he would have a look in the coolroom for any more. However, he just went to the door of the coolroom, had a quick glance (no longer than 1-2 seconds) and said there weren't any in there. He could not have possibly looked properly. I asked him had he looked inside the coolroom and he said he could see from the door that there weren't any and that they would get some more tomorrow. Obviously he couldn't be bothered.
About ten minutes later, I asked my husband to check back on the deli to see if the kebabs were refilled. The tray still only had 3 kebabs in it so my husband asked another male worker there if there were any more. He said he would check and came back after 30 seconds with a full tray containing 20 kebabs which he opened and served him with 10 kebabs that he asked for. It seems the first worker lied to me and could have lost a sale if I had left after such poor service. A supervisor or manager needs to have a chat with the staff there to ensure a better quality of service.

christine bowes
from Launceston, TAS
I wish to complain about the service I have received regarding my claim which has now been in since early may 2018. The main problem we seem to have is continually ringing Customer Services section and being told someone will ring you back shortly regarding the claim which never happens so consequently we get nowhere. In early September we received an email saying job was now completed so I checked work done at the unit and again rang Customer Services to mention that the Facer boards needing painting. As I am heading towards 80 years of age I would have thought that would have been part of the job and not left to me.
Also prior to storm there was Gutter Guard in spouting and am not sure whether it has been replaced. It is very hard to see if it has been replaced and I don't feel confident getting up a ladder to have a look.
Even today I phoned again Customer Services Number ending in 969. I spoke to a lady regarding the claim and was told she would put me spoke to Manager in that section and I was left waiting for50 minutes and no one got back to me so I evenually hung up without getting issue resolved.

CARLEEN JENKINS
from Burwood, NSW
I shop in woolworths for all my groceries, today a competition came up on the register, so I thought why not give it a go. I have been logged on for over an hour trying to find the competition. Woolworths.com.au/qantas. Can you please send me the link.
Not sure why it is so hard.

Anastasia
from Sydney, NSW
Wed, 17/10/18 around 12.40pm
Went to Woolworths Townhall to pickup few things for dinner, when I went to self service register & scanning my shopping item I accidentally put eggplant as onion, prior to that I put onion in. As I about to put one of the eggplant to the bag just realised it was wrong about to take out the eggplant this self checkout (Indian) lady (short hair with glasses) screaming from behind saying 'you put the wrong one!!' (LOUD tone) and I turnaround at her and I said yeah that's why I was looking for you. Meanwhile while she's cancelling the item that I put wrong, I said I need to get a tomato then she's giving me an off LOOK. Anyway, I went to get the tomatoes she put aside my eggplant next to the scale assuming she have made the correction so I put the eggplant in the bag and she SCREAMED back at me telling me it hasn't been done yet, so I said to her I thought that she had put it through and she say something back to me 'I'm NOT Putting it for you!!! (LOUD tone!).
Then I said to her RELAX! and she questioned me about the onion I purchased like I'm going to steal something else put it under onion. So I took out the onion from the bag and show it to her and I said Relax ok! (because I couldn't stand her talking to me in a very loud tone!!).
Woolies you failed me! You need to treat your customer service rep to be more polite when they speak and you don't scream to customer.

Giulietta
from Applecross, WA
Good Evening
Today I visited Woolworths in Victoria Park Perth WA.. (15th October)
I went through the express lane check out area which even though there were 3 girls behind the counter only one was serving as the others where chatting. When they finally decided to stop talking and call me through the girl was rude, as i payed with my card she didn't even acknowledge the final transaction and wait for my purchase to finalize so she could give me a receipt instead to totally ignore me and pick up her phone and start reading it and texting. The other girl standing next to her decided to get the receipt and as i was about to walk off held it up to see if i wanted it.
As I was so annoyed and upset at the service I just looked at her and walked off without taking the receipt, which I regret now as it would of had the transaction details and the name of the rude girl that served me. This is not the first time i have come across inattentive, rude staff here and I today I thought whether is goes anywhere or not I will be letting you know my disappointment. We are paying customers and if the staff cant get off there phones for 5 minutes to serve a customer or pull themselves away from chatting they should not be at the front serving...
That was most certainly not an express lane today and not from being busy but the unprofessional staff attending the check outs there.
Regards
G Giancola
0401227455

Maree Barnett
from Moonah, TAS
I have been giving feedback for the past couple of months after each visit to my local Woolworth's store and received for the month of Oct 2018 this email from:
Support-Woolworths
christoffer_christiansen@outlook.com
Dear Maree Barnett Thank you for visiting our stores. As a sign of our gratitude, we want reward you with this amazing surprise. Click here to receive your gift!- https://sound-warehouse-sw.myshopify.com/products/auwoo Prizes are these two flagships below! Click here- https://sound-warehouse-sw.myshopify.com/products/auwoo This email was sent to mareeann2002@yahoo.com.au why did I get this? unsubscribe from this list update subscription preferences Sound Warehouse SW · Lundevænget 75 · København K 1326 · Denmark
I went through the process trusting your brand and filled out my personal details and address and bank details (as I was offered a choice between 2 phones for being a valued customer)
It was only after giving all my details I was taken to bookfeen.com a tv & movie site online stating id signed up for that instead and paid a fee of $1.49 for this month. I rang and cancelled my visa card immediately and told them I was also contacting you about the SPAM Support - Woolworths email.
I think this will be the last feedback I will give about my recent shopping experience at our local Woolworths store as I was excited that id received a gift for my feedback but Ive had to cancel my bank card because of this SPAM. I am wondering how the spammers knew I was giving feedback in the first place?
Kindest Regards
Maree Barnett FSC No: 9355080402642
Scottsdale
Tasmania 7260

Peter Bishop
from Broadbeach, QLD
Some weeks ago I fed a $10 note into a self service machine at Richlands Plaza (Brisbane) and it disappeared. The machine either spat it out and I didn't or the machine didn't register.
I asked the girl on duty to look under the machine but there was so much rubbish under the machine and they were not allowed to move it. I wrote to the Manager(Marty) who didn't have the courtesy to reply.
Certainly not a good look customer service wise. This is not the first problem I have had with self check out machines.
I will not use them any more or use cash.
Peter Bishop

Dennis M Felgate
from Denman, NSW
I do not really have a complaint yet?? - but would not have a clue who to contact with this question
one of your Hotel's which Woolworths own and operate, the trading hours are
Mon - Sat 10:00 AM - 12:00 AM
Fri - 10.00AM to 12.00 AM
Sun 10:00 AM - 10:00 PM
QUESTION - what does the 12am and 10PM trading hour mean?? Can you purchase a drink at 11.55 or 9.55 ? or does this mean the place stops trading 30 minutes earlier (ie. 11.30 or 9.30 ) and refuse patrons service after this 11.30 or 9.30 time period, Then at 12 AM or 10Am the patrons are asked to leave.
can you please reply by e mail
Thank you
Dennis (m) 0458 742 236

Tom Hilton
from Annerley, QLD
I have just thrown out my middle rash bacon I purchased at Woolworths on 28 th of September, I have registered my complaint twice before but no action,the bacon was totally fat and as we live out of town we haven't been back in to town. I always get my bacon at Woolworths plus our shopping I can't express my disappointment as I needed it for a special occasion and had to go to the local store and pay heaps Regards Tom

Augastin Fernando
from Blackburn, VIC
As a normal practice when i come to work in the city (Adelaide rundle mall ) ,i come to your store to buy a bottle of water today at 2.45pm.
i came to the cashier who were free at the time (named Tamara ) to pay .
when came to the counter she said and i quote " I'm sorry i ask the people behind to come first so i can't serve you" (who were coming from the selfservice counter side).
It was a 80 c water bottle and it would not even take a minute to do the transaction but she enjoyed i think making me go behind .
I thank her for the polite gesture she gave me and did not wait for her but went to the self service and did my transaction .
I wanted to speak to the manager but she was busy with few customers and i ask one of your stuff how to make a complaint and he gave me the details to send you this info .
I thought it was very unprofessional to ask the people who have gone to the selfservice to come to her and who is at her counter to go behind.
I think tamara has the right to have her own private beliefs and opinions in dealing with multicultural people at her free time but when she is working for a company like wooly's she should know that you need to serve all customers who pays the same dollars to get the same service and value for money.
I would like to make this complaint so that another customer like me will not be served the same way by tamara as i feel its very low for a company like you .

kay evans
from Coffs Harbour, NSW
The Classics range of frozen dinners "Slow Cooked Pork" with cheesy potato & cauliflower ,mash and carrots
Was actually Pork sausages with gravy and mash I liked it but it was NOT as described on the packaging

sheila pope
from Toorak, VIC
since Woolworth Moama NSW 2731 has been refurbished the service from checkouts is very very poor...At 9am No checkouts were open only the do it yourself area which was manned by an employee but which nobody was using, 1 fast lane which I had to use & lift groceries which contained heavy bottles from the trolley to a double story counter which no 80yr should expect to be doing...something must be wrong in the running of this supermarket to not have more employees to man the ordinary checkouts. I have been a customer with woolworths for many many years and feel very disgruntled with this situation...This isn't the first time this has happened tooo many.. but enough is enough.....

christine johns
from Melbourne, VIC
I wish to provide feedback bout the customer self serve check out area for the Bundoora Melbourne store. I was using the self checkout recently and had a male employee of around 16-18 stand approximately 2 feet from me watching me constantly. I felt so intimidated by his behaviour. Obviously he had been told to watch the customers as they scanned their items, but he made me feel like I about to do something "illegal". I got very flustered and felt quite anxious at his over the top and intrusive manner. I will not be shopping there again as this was not an isolated incidence of this type of heavy handed customer service behaviour. I will be shopping at Aldi from now on even though they do not have packing and self check out, I get treated with respect at Aldi and do not feel "watched" as I do at Woolworths. The store can use cameras at the self checkout in a discreet way, it is NOT ok to make customers feel they are criminals in training.

I have visited Woolworths Supermarket in Unley to buy a catch day gift card shown on a catalogue with a 1000 points promotion. I have been advised the store dont have any gift cards available and the promos was displayed on the walls. I have asked store to check if any other nearby have any of these vouchers so I can go there.The lady (or the manager) advised that none of the stores in Adelaide have these vouchers. I was intending to buy $500.
It is very disappointing that is stated in this catalogue and promos were clearly displayed in the Woolworths supermarket but the shelf across all the stores are empty. Ver bad service.

Peter Davies
from Lilyfield, NSW
Woolworths advertised "buy any 2 Philly products in one transaction and receive a platter. For two weeks in a row I purchased 2 Philly products requested a platter only to find the staff knew nothing about the promotion. I gave up in the end.
Secondly, I was informed by you that I would receive reward points for bringing in my own bags. I asked the checkout girl why she did not credit me with my bags, I had produced my rewards card. I was told we longer have that promotion. I checked with the store manager on duty who told me I was right and the checkout girl was wrong.
There seems to be a communication problem at your Park Beach Plaza store. Does management even both to speak to their staff?

Adam Spinks
from Parramatta, NSW
On the 17/08/2018 i was waiting out the front of Mount Druitt Woolworth's for them to open up at 7:00am. Once they opened up i went in to buy a packet of smokes, i got asked for my I'D i gave them my forklift license as its my most recent I'D, they said they couldn't accept that so i gave them my Learners License and they said your License has expired we cant accept that i said but it has my picture and my date of birth which my date of birth is the 17/03/1997 and they said no we still cant accept that. I did say to them that it is stupid and stuff i did go off at them which i am sorry for doing i was just annoyed at that certain time of what was happening. I would just like to know what can happen or is all this true with the I'D.

John Thomas
from Beaumaris, VIC
Why have you stopped selling eggs that are not refrigerated? I do not, and will never keep my eggs in the refrigerator and so your eggs are no longer suitable for me. Woolworths at Thrift Park, Parkdale has always had both refrigerated and off the shelf, but with the new layout, which I might add, is very inconvenient because the isles now have no break in the centre, has stopped having them non refrigerated, leaving me no choice but to go elsewhere. I might add that I have been a loyal Woollies customer at this shop for over 40 years but once I start going eslewhere I will most likely do all my shopping elsewhere as well.
A lost customer,
John

Someone here recently said that customer consultant "Barrington was "Awesome" - well I'm not so sure. What unnerved me was how easily he managed to wind me up over what was a simple matter: Jalapinos in my Sourdough Bread. To the uninitiated Jalapinos are Mexican Chilli. I must have been slow off the mark because Im 67, however his supercilious voice reeked of antipathy towards my problem. When I tried to explain that I suffer from GIRD and that Chilly can put me in hospital he turned my complaint into a university debate. "Halipinos" he said in a stuffy Melbourne Grammar accent, when I tried to explain how labeling Bread as Sourdough then writing underneath in smaller print - "with Jalapinos" was misleading. I tried to add that when I typed this label into Google that every one of the many hundred examples of this item were returned labelled - "Jalapino Bread", bar one - Woolworths. I then contended that the effect strong chilli can have on some people is akin to that of peanuts on others. I even presented recent evidence that people of different ethnic backgrounds had different tolerances to things like peanuts and Chilli. No nothing I said he agreed with. He, despite being half my age was more traveled and knew more about food allergies. When I mentioned I was sick and had sought medical assistance. He then came back with the line - so you went to a doctor, we have to escalate this! No I said I went to the chemist it being 8pm, with my script for 40mg Pantoprazole and additionally purchased double strength Gaviscon.
The real issue anyone with empathy would have understood without turning it into a university debate was Woolworths inappropriate product labeling. Woolworths it seems are trying to cash in on the Sourdough bread label by adding additional varieties that in effect are no longer Sourdough Bread - and need to be labelled as what they are: "Jalapino Bread". Or as Barrington said correctly in exquisite mocking Spanish - "Hallapino"
Well Barrington whoever you really are, you sure wound me up and pushed the right buttons. At first I thought you were Canadian with that Christopher Plummer plum in the mouth - then I thought Melbourne Grammar - then I thought Oxford educated South African via Durban. Now I just think you are the wrong type to be in customer service.

I needed to return 2 packs of Golden Delicious Apples purchased at Woolworths Kloof Branch because my child said they were sour but the staff member Princess Dlamini totally refused to process the return although i had a valid till slip. I tried to explain that my sister bought the same apples and had a similar complaint and my child also found that the apples were sour as she eats these type of apples all the time but she was not happy with these purchased from Woolworths. Princess refused to hear any excuses and did not take the items back for a refund or offer me an alternative. I am totally disgusted with her attitude and bad service. I eventually had to drive further away from where i reside to another Woolworths store where they gladly took back the items and gave me a refund with a smile and without any fuss or questions raised. I also am disgusted with the service from the Woolworths Customer Care whom i phoned on Monday, the consultant that answered the phone did not seem helpful so i asked to speak to the Supervisor/Manger whom to date have not called me. I then called the branch on Wednesday to speak to the store manager but he was not in, i left a message and he too has not called me since. I am very upset and disappointed in the way my complaint is handled and the disregard from customer care and mangerial staff in regards to my complaint. I will also post my complaint on social media so other customers can see what disgusting service Woolworths provides to their loyal customers in regards to returns or any type of complaints.

Robyn Meyer
from Cape Town, WC
I bought a Woolworths Pepper Steak Pie 450g, the one that you heat up in the oven for 30 min last week.
I have bought numerous pies in the past and have never had a problem but the latest pie I bought was very disappointing, to say the least.
The meat was inedible, only gristle and no gravy at all
I don't normally complain but felt this should be brought to your attention.
Regrds
Robyn Meyer
078 359 0354

kIT
from Dulwich Hill, NSW
I bought a bottle of milk online from Woolworth. I picked it in the evening on the 27/07/18. On the 2nd August morning, I found the milk is already expired as it was marked on the bottle best before 1/8/18. I called Woolworth customer service, the lady told me she cannot refund me for that milk because there is a 5 days policy on dairy products. I should consume the milk within 5 days not wait until it is expired.
As a customer, I am very disappoint with Woolworth's policy. My experience is I should open every single bag in store to check if all items are right before I picked up from the store. My experience is I should not bought any products online because you do not know what they will give you. Woolworth's policy only know by their staff and not by customers.
Eventually, the lady refund the money to me. She said I shall put down a note in your account that you have been educated about the dairy products. I feel bad for such a bad education with Woolworth

Kath Jackson
from New Farm, QLD
I have been a customer of woolworths for many years – probably your longest customer.
After being sick for several days and unable to shop I decided to order online for a delivery.
What a mess.
First I put in my postcode – to problems appeared.
Then my address – again no problem with delivery.
Trying to make up the order was hard with the specials keep appearing but I persevered and finally got to the checkout.
Free delivery on first order – no mention of the $100 limit.
Order before 6 pm for next day delivery – oops – no let's try 2 days.
I spoke to your customer service (why you call it that is beyond me – rude covers it)
I was told that the store's quote for that day was already filled.
Rang the store to check – oh no was the reply, we don't deliver.
So I am sitting here with an empty pantry and fridge – fingers crossed that I might
feel better tomorrow to go shopping –
Definitely NOT at woolworths.

raelene
from Bankstown, NSW
I am sick of your LACK of staff on the checkouts, your business takes billions of dollars from customers and we stand behind loaded trollys for an age because there is no customer service at the checkouts.Today was no different and while I was waiting 2 checkouts were closed leaving only 4 operating. I think its time a bit of service was offered to the people loyal to your store, incidently I shop at your Mount Gambier stores. Thank you.

Brenda Cernat
from Johannesburg, GT
Why are is WW using Killarney mall as a training ground for young inexperienced staff who have millennial attitudes?
All the older ,mature ,experiences staff seem to have disappeared and have been replaced by a rowdy,rude ,slack attitude filled bunch!
This store is no longer a pleasant shopping experience.
I have on many occasions had to remind the cashier that I as the customer in front of her,and I am the ONE she should be interfacing with and should NOT have to speaking to the packer or other staff members hanging around in her,in her African language.
The cashiers DONT SMILE ,they look grumpy and disgruntled .Should I have to feel bad that I can afford to shop at WW??????
This afternoon between 16H50 and 17h05 ,I strongly suggest you watch your camera footage of your incompetent ,arrogant "store manager"
Abraham Langa.
I had to remind him of who was the customer ,while he danced around with a hanger in his hand and we had to wait for 15minutes to pay.
Its quiet easy WW ,I can take my R3000 that I spend on food weekly elsewhere.The staff you have placed in Killarney are not representative of customers that shop there ,most so in ATITUDE!
He must be replaced, HIS ATITUDE SUCKS and he represents WW.Most concerning is that yo have placed him in this store !Have you not done your market research ?
I am expecting feedback regarding my complaint!

Rike Kullack
from Brisbane, QLD
Artisan bread. Over the past 4 months the walnut, currant & fennel loaf has deteriorated dramatically. When Woolworths first introduced the new line it was delicious but very expensive- ($6) but I would treat myself to it(I'm an age pensioner)..today when I bought a loaf it tasted & looked nothing like the walnut , currant & fennel bread. I have tried calling the number at the top of my docket on many occasions over the past months with no success. Is there no quality control of the product? So who is responsible? I'm upset that the quality has totally come to this & I've not been able to talk to a manager about this problem- I've been a loyal Woolies customer for many years & would like that to continue. I look forward to a response from Woolworths. Thank you. Rike Kullack

Nurunesa
from Cape Town, WC
I Bought shirts and was over charged by R10.00 by one of your cashiers Portia Cupido - who also didn't know about any of Woolworths products.It may seem like a small amount but if Woolworths gets away with overcharging people like this it will accumulate a higher value.
I cannot seems to attach the pictures here, upon your response I can send it.
Regards,
Nurunesa

Rang customer service line with enquiry, spoke to Barrington & he was awesome. Transferred me to my local store te issue. Spoke with Michael who's the manger, who also was awesome. Gave me all relevant information. They were both helpful & professional. Was a pleasure speaking to both.

Jennifer Argyrous
from Sydney, NSW
I know this is a 1st world problem, but the three Woolies stores I access (Bankstown Centro, Stockland Wetherill Park and Bonnyrigg) have been out of my current favourite chocolate for weeks! It is the Freys hazlenut MILK chocolate bar. Apparently it is everyone else's favourite too, because the stock is regularly out. Please note: no one likes the dark chocolate version or the popcorn crunch! Also, the GREEN TEA flavour of mochi (in the Asian products section) has also been out of stock at these locations as well (again, everyone's favourite!)
Could these items please be restocked more regularly?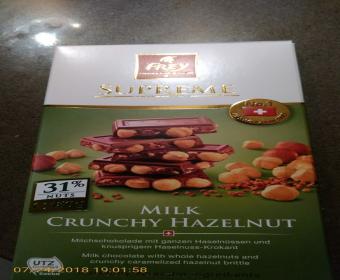 angela law
from Brisbane, QLD
Today at UNDERWOOD KURABY only 2 checkouts open both had long queue the 15 or less checkout not open people queuing up for self servethis is not good enough .I will be shopping at Aldi in future.

TIm McCarthy
from Sandy Bay, TAS
Beef Bourgignon 500g product was of unacceptable quality due to high component of inedible gristle. Shared product in a meal with two friends and one in particular had to leave a high proportion. I expect better from your own product priced at $20 per kg

Brian J Coles
from Baldivis, WA
I recently shopped at Woolworths in the New Mandurah Forum W.A , can you tell me why you don't stock spinach from Australia as I could only buy spinach from the Netherlands or New Zealand, surely we have growers here in Western Australia or even the whole of Australia.
My family only buy's Australian produce as we can rely on it's quality and we support jobs here in Australia.Can you look into this and see if you can rectify this problem please as I would like to continue getting all my needs from Woolworths rather than having to shop else where to get all my Australian produce. Many Thanks .
Kind Regards Brian Coles

Robert deans
from Armadale, WA
Bought Woolworths brand Frozen snack Chicken satay with long grain rice. Expiration date Dec 19. Bar code 9300633320751. Package had no chicken in it. The rice was present but the satay side was empty except for a small amount less than a tablespoon of sauce in it. This is the second item that I have bought of Woolworths brand in the past 2-4 weeks that has failed to meet expectations. The first being an oats breakfast product that was short the amount of packages that were meant to be inside it. This is leaving me with the opinion that while Woolworths may think their home brand products are improving their quality control seems to be decreasing. After buying 2 such poor quality products I am starting to rethink I should stop buying home brand products because while they are cheaper the price is becoming indicative of their quality. Like the porridge oats I will not be wasting my time returning this item to the shop as I do not keep shopping receipts and its not worth the effort on my behalf or my time. I will simply not buy these products in future nor would I recommend buying Woolworths branded products if this is how their quality continues to be.
Regards
Robert Deans

Pauline Crannage
from Wellard, WA
This morning at approximatley 11am I unwisely shopped at your Kwinana WA store. At the checkout we had to wait while "maggie" finished her conversation with an off duty staff member about " here age when she started going out with her husband ". Really I don't care or need to know this information. When eventually "maggie" starting registering my items she recognised me as an ex employee. Note I have not worked in that store for at least 8 years and while there we were not personally close or friends "Maggie" then enquired as to what I was now doing. I replied and stated my current occupation with no further information as it is of no concern to her. Then to my horror remembering that at this time I am " THE CUSTOMER" Maggie then proceeded to " slur " my occupation and my character while I was employed at Kwinana while in the hearing of other customers and my friend who was at the checkout with me. We were not at this point engaged in friendly chit chat.I rarely shop at Woolworths these days and won't be returning. I suggest that you advise "Maggie " to keep her loud mouth firmly shut. As a customer to your shop I do not expect to be subject to service assistants personal verbal comments regardless of what they think of me. How often has this same type of incidence happened to other customers in your Kwinana store???.

Keith H. Burgess
from Sydney, NSW
Our normal big shopping is done online, with which we have no complaints. But occasionally, like last night, my wife does a top up shopping after work. There was only one staff member, & my wife had to use the automatic tellers. These were not working properly & my wife complained that there is not enough room by the teller to place the purchases. My wife said that the staff member was seen being very rude to a young lady customer that was also having trouble getting the machines to work, going from one machine to another. Because of the problem with these auto tellers my wife was late home; we live out of town. We will no longer be doing any shopping at Woolworths other than online pick-ups.

Denise Borg
from Baulkham Hills, NSW
I received your email of 18th instant quoting $8.50 per kilo for chicken thigh fillets. I travelled to Woolworths
at Vincentia only to be told their price was $9.50 per kilo. Does this mean I cannot rely on the emails
you forward to me for weekly prices.

I want to put in a complaint about Nicholas who works at your Colac store (young blonde, maybe late teens to early twenties) using offensive language in range of customers hearing. Talking about how his boss is a "c**t". Might be worth reviewing his adherence to customer service and store policy

Carol bayliss
from Kangaroo Point, QLD
Hi
I wish to vribg to ur attention about my lical store at collingwood park qld 4301
I used to do my shopping at this stire in last 6 minths this store can not providefresh good i had dry meats frim deli also fruit that is vad off sealed in vags rage from tomotoes fruurs strawberrys grapes pototos . Not costomer job to make sure the good are fresh to sell
This is a local store i deoebd on as i am disabled there a numver of staff that are very gelpful an lot staff that are out right rude i gave never in my life stolen from no where i feel intimadated when i go to this store staff tread everyone with same cover as a thef . I refused to use self serve as the demale staff treat you like ur stolen something it rude not none perfessional . I travel to go to the next closedt store .
Reagards
Carol bayliss

Michel Alfonzetti
from Cranbourne, VIC
Just today, I bought some Woolworth brand Salted Pistachios. Tag read BB 10/01/19 10:12 3
Well, I was just wondering whether you should be brought before the ACCC for false advertising.
1.....They were not salted......not at all. Did someone just wave a packet of salt over the pistachios during production??
2......They are tasteless.... I can get better at any other store.
My wife wants to shop at Woolworths, as we have done for decades. But for the first time ever, she agreed with me that your standards have slipped.
We have spent, over the years, hundreds of thousands of $$$$ with your Company. That is about to change.
Clever advertising does not belie the fact that some products are 3rd rate.
Aldi is cheaper, and the products are just as good if not better in most cases. The new German interloper will be here soon, and the race will truly be on.
Tell me, why on earth would I give you my hard earned money anymore???
And,..FYI....also my family members? Just saying.....if you can afford to lose a long term many $$$$ customer like me.well good luck to you.
Hope to hear from you.and please...........none of the usual template messages
Sounds sill eh..over pistachios?BUT??
Many Thanks.........Michel 0402 245 933 studdyone@yahoo.com

wilhelmus kruize
from Townsville, QLD
My complaint is against the blatant misleading advertisement in you catalogue with the starting period 11 Jul. 2018.
The reason is that on the front page you have a classic family roast at $6 a kilo.
I have been to the shop at park side and their answer was (Oh we are changing managers and he forgot to order it try the avenues or the willows.
Fair enough so I went to the avenues no we don't have any.
OK next stop the Willows none there so I spoke to the butcher and he advised me that there were none and the other shops have any either.
I have just wasted a lot of time to try and get something that is advertised and not supplied, at no store was there a retraction or an explanation about the goods not being available.
This is not acceptable, it is not the first time that this has occurred and I want to know why there are so many faults in the catalogue.

Karen Holahan
from Balwyn, VIC
Today the 13/7/2018 I went through the self serve checkout at 11.30am at Woolworths Supermarket Epsom Victoria, I had a can of mother drink which I got out of the fridge near the checkouts, it did not have a bar code on it, I was the only person going through self serve at that time and I said to the Woolworths attendant (Cherylene her name I think)" excuse me this drink can't scan" and she replied "well you will have to go and get another one"I replied Ï can't leave all my stuff"and quite nastily she said " Ï will stay here"at this point I said ÿou are being very nasty"she replied "what did you say"I replied ÿou are very nasty", she glared at me and said "how hard is it for you to go and get it" she held her stare on me so I said "I am not going to play your childish games"and I ignored her to continue on with my purchases, I have been a customer of Woolworths for over forty years and I have never had a complaint, I rarely go to any other supermarket, I really felt that this girl was out of line and would hope that she does not treat any other customers in this way, I have always found Woolworths Supermarket staff to be very helpful and friendly particularly where I most shop which is Woolworths Golden Square Thanking you
Karen Holahan

Jack
from Wentworthville, NSW
Today afternoon I went to Burwood Westfield Woolworths to buy seafood. A customer service lady from Island grap the lobster tails and King Green Prawns by hands and didn't use the disposable gloves. Then she thrown the package on the counter without saying anything.
I brought the lobster tails first. Then when I saw the king green prawns on special, I asked this Island lady to give me some prawns as well.
I have been to many different woolies stores. Today was a nightmare that broke the good impression of high hygiene and good customer service used to be.
I complainted to the store manager before I left the store. However, I think this is quite serious against the hygiene rule and terrible bad customer service, so I think I need to lodge a formal complain throught online.

keryn mclean
from Kellyville, NSW
For a long time I have been buying microwave dinners (kids left home) have been happy with quality. What pisses me off to send this is, you have made the instructions so bloody small in print on packet. I have had eyes tested only need low readers, now I have to use a magnafiing glass to understand cooking instructions! You go to the shop and buy a 400g beef lasagne. These meals are made for one, but we are important.
I love my local woollies but this needs to be addressed for us older folks (61)

Naomi Lindenberg
from Cleveland, QLD
After writing and submitting my original complaint, I was advised to share it via social media in order to get your attention. WTF?

Mrs Sam Cele
from Umzinto, NL
My ID NUMBER is 781026 0255 083. When I gave my banking details to Woolworths in 2016 I was told that I was only owing R4000-00.. I would like to know how much more that I still need to pay before your company stops deducting the R300-00 from my bank account.
My contact number is 076 6494 333/074 266 7069
Thank you

Naomi Lindenberg
from Brisbane, QLD
My husband bought me the wrong cigarettes and I returned to the store with both cigarettes and receipt only to be told that they would not be exchanged. He bought the wrong ones and the most expensive and I had reason to return them. Why could I not do so? Explain your policy regarding this as if it were an unopened food item it would not have been refused.

Fay Ryan
from Melbourne, VIC
i am sending this complaint about Roket apples they are much smaller now they roll around in the plastic case they are in but you are still charging $4-90 for 5 . If you are going to charge that much then put an extra apple in the container it is large enough now or drop the price . My sister and i buy at least 6 pkts a week and we are pensioners.When we first started buying them we couldnt get them out now they are like marbles rolling around . Be fair please .

Robyn Seale
from Bondi, NSW
I downloaded sometime ago a Woolworths shopping ap for my smart phone. Over a period of time I constructed a list of my regular items for my weekly shopping which I find extremely useful. This week I tapped my Woolies ap for my list and got four different options, mainly to do with online shopping, and no access to my list. Where has it gone. One screen says access your shopping lists but it won't let me. Help.

Sandra Love
from Windsor, NSW
My problem is the new changes with delivery of grocery items now for a lot of people this has become a necessary help especially if people who are disabled. So you charge now 12.00 which has just gone up from $11.00 for delivery. Now witth the new delivery in bags 1.00 extra per bag i assume and then which is really a major problem with me you want to charge another 3.50 to put on the bench which is what happens and the person receiving always help drivers on top of 12.00 my god you can surely suck up the cost of fellow putting on bench it is ludicrous . This is probably first time in my 67th year ever putting in a complaint and seriously thinking to go to sunrise with it. I will however wait for your response
Thanking you in anticipation
Sandy love batemans bay nsw 2536

Linda Friedrich
from Mount Gravatt, QLD
14/6/18 at 2.30pm my daughter who is 19 took her Grandmother to the cigarette counter at Woolworths Deception Bay whilst helping her do her grocery shopping. She has told me that when the young girl at the counter who had dark hair and glasses and was about 20 years of age served my 80 year old mother she just shoved her cigarettes at her across the counter. There were no other customers waiting to be served. My mother asked "Oh do you have a plastic bag I could use"? as she had not yet entered the store to start her grocery shopping. Your employee's response was "Oh I don't know...maybe if you're polite and ask nicely"..My daughter who is a university student and does not live in this catchment was absolutely appalled at this interaction with someone the same age as her towards her grandmother. The bag was then just shoved across the counter towards them and they took it and moved away from the counter. However after they moved away from the counter and went to enter the store my daughter looked back to see your employee rolling eyes and clearly talking in a negative tone about my mother to another employee in the section who she has described as a short older blonde lady who was in her forties who did not engage in the same behaviour.
I am sorry but I can not let this go....My mother is 80 and yes she does smoke! but she is a well regarded person of Deception Bay and has lived there for 40 years. To have my daughter come home quite upset about how someone her own has treated her grandmother at the "smoke counter" makes me wonder how this young woman actually interacts with your other clientele who are not so well dressed, or elderly or accompanied by loved ones as my mother was. I seriously think you should reconsider if she is the best person you want representing your company perhaps she would be best at back of house with no customer interaction.
I look forward to a response to you regarding this very concerning incident!

Andrew Parker
from West Hoxton, NSW
I am an avid woollies shopper and of late I have been buying your brand of choc chip cookies because they are the best tasting and are good value but the last 4 packets I have purchased have all been broken and I end up with a tray full of crumbs and pieces and lucky to get more than 6-8 full cookies out of a packet.
If I was only getting a couple of broken cookies I could live with that but every time I buy a packet is too much in my opinion
Hopping you can rectify this or I will be changing where I choose to shop
Not happy Jan..........
Regards
Andrew Parker

Steven
from Johannesburg, GT
Visited Woolworths at Boksburg Retail Park like I usually do daily today,Friday 08/2018
Just needed doughnuts a beta tub of ice cream
Proceeded to pay at your 10 items or less cashier.
To my horror I find two people in front of me with a trophies full of merchandise.
Now why have you got a fast que?
After 25mins my chance comes to pay and I asked the cashier why does Woolworths allow anyone to pay at a fast que. Your cashiwrrtold me why don't I ask the customer myself why he came into that que with more than Ten Items???? THAT IS RUDE!!! I DO NOT WORK FOR WOOLWORTHS. IT'S NOT MY FAULT YOU HAVE INCOMPETENT STAFF.
I then called a manager. Portia. Just as use less and more rude than your cashier.
I will never spend Amy money at your store again. I used to do all my shopping which is good and groceries at your store. I SPEND APPRX R18000 MONTHLY AT YOUT STORE. NOT ANYMORE. I WILL RATHER GO TO CHECKERS FROM NOW ON.
For a so called up market store you are the pots and so are your staff. You have no capable management at your stores.
I own 20842 Woolworths shares and I will be bringing up your poor customer service and bad attitude at the AGM.
Shame on you! !!!

Matleme Wiggins
from Footscray, VIC
I took my own bags.On checking my docket later,I found I was charged for my own bag.I didnt need extra bags as I had some of my own I had taken in left over at the end after paying.for items

Joy campbell outman
from Durack, QLD
This is a complaint against kerry
(i had a simple enquiry)
and liam (Asking to speak with a supervisor)
who could possibly work at the same centre
Very distressing to be spoken to in such a rude way from both
I dont know if they are overworked or not having enough breaks or just dont like their jobs whatever the reason i wont tolerate rudeness from anyone
If im nice to them i expect the same in return to end up hanging up on the 1st call was bad enough but twice ? Talking so abrupt and rude to people is unacceptable on top of not even mentioning his name i had to ask for it
They have a way of getting people all fired up and the best thing is to hang up
I was having a wonderful day until i got on the phone to the call centre
It took a lovely lady from my local woolworths to calm me down
i was in tears
im always quick complimenting people but not today and not standing for rudeness from anyone anymore ever !

Alan Lane
from Noble Park, VIC
Woolworths supermarket Dingley Village, today at 10:30 AM. My wife approached the butcher counter to purchase a half leg of lamb. The butcher would not serve as he was on his way out of the section for a tea break!! He asked a lady from the bakery to assist but her knowledge of the meat was non-existent and she did not know how to cut a leg of lamb in half and was probably not qualified to do so. My wife left the store very angry and will purchase the meat at Lindens butchers at Southland.
Questions: Why couldn't the butcher show a bit of courtesy and serve a customer before his tea break?
When the butcher is on a break why isn't there a fully trained person available to assist customers?
Are your staff fully trained in customer service procedures and protocol?
We will never buy meat from this store again while this rude butcher is in attendance.

ZUBEIDA SADAN
from Cape Town, WC
I applied for a Woolworths store account online. Emailed my payslips through as requested.
The next day a call centre consultant called to say that he picks up an error on my application - my last name says it is Sadan but that is also my surname???
I explained that I have ONE first name and ONE surname. How does that confuse anyone??
so because this will cause an "irregularity" on my application, do I want to continue with the application or would I like to submit another application online ?? (confused/ baffled face)
Really Woolworths, please train your staff to MAKE SENSE or maybe use some common knowledge when speaking to customers.

Almut Potgieter
from Pretoria, GT
Acc 6007850108627678
About 6 months ago I applied for another card through your Forest Hill branch as my card was no longer swiping due to old age.
I was told that my I.D number has changed which it has not to the best of my knowledge.
Anyhow, it seems that something happened as i had put my daughters telephone number down a I am hard of hearing, as they contact her now.
I have never received a card and have not bought on this account since and there has been a payment made by eft every month barring one which was made up for by an increased payment.
We now get harassed and threatened to be handed over on a regular basis when I would think there must be nothing owing on this account...oralmost nothing.
The amounts due vary vastly and the last one was over a thousand rands when the one before was four hundred and something and no purchases have been made onthis account since the applicationfor a new card.
My daughter filed a series of complaints to no avail and we comtinue to recieve incessant calls and threats to credit bureaus etc.
I have had this account for over thirty years and have never had a problem until i applied for another card and now
It has put such a bad taste in my mouth that I am going to close it.
Please send me statements for the last 6 months reflecting all payments tothis account so i can reconcile.
If you cannot produce them then the money has no longer been credited to this account and i suspect you have 2 accounts for one person as something was definitely processed as the contact details have been changed.
If you can produce them, and your figures are in fact correct then this card has been cloned by someone in woolworths as no purchases have been made whatsoever. We never recieved a replacement card.
I am beyond irritated.
I am sending this complaint again in the hope that it wont fall on deaf ears and please respond to this communication in writing as soon as possible.
Yours faithfully.

I wish to make a complaint about the new system implemented on the self serve registers in the supermarkets. Today at Woolworths Morayfield was my first experience with this system and I am unhappy about the whole experience. I have always used my own bags for at least the last 20 years (even though back then I was looked at as though I was from another planet) and now I am questioned every time I shop? The bagging area is not very roomy and now if I attempt to shift the bags into the trolley or even just rearrange them this machine questions my motifs and demands that I put them back. If I have heavy or bulky items I do place them in the bagging area after they are scanned but if I attempt to then transfer them into the trolley it tells me to place them back in the bag. This is a " Big Brother is watching you" affair and succeeds in making your customers feel guilty even though they know that they have done nothing illegal. There is surely another way to handle this. Come on Woolworths pull up your socks and stop humiliating loyal and long standing customers.

Maddie Kawar
from Southport, QLD
Very very very rude arrogant and insulting customer service from Woolworths 2613 paradise centre staff name Amaliya this is third time i am experience same service from the same person. And for no reason.in the morning i went to Woolies to buy chicken brest while i am returning to the gym. When i went to self service reg I realised I forgot my bank card so i said to the girl i dnt want it and she said you need to put this one back in deli. And so rudely she tell me that so insulting. I put it back. Second incident i have 4 yrs boy wid me and he scan lollipop twice so i called her and she is so rude and tell me make sure you scan it properly so so rude again. Third exp is in my grocery i bought A2 lite instead of fullcream and i ask can i change it and she is so rudely how long you bought and i am like min ago and she said go get it and come back to service desk when i came back there was already a guy waiting for her she is like you have to wait i am fine wid that but when is is back from another checkout that guy is first so i said serve the guy and she is so rude excuse me ... excuse me can i get milk and she scan milk and bang it on and then i get that milk and walk of bcoz its so insulting.. very very insulting.. would not expect this kind of service from Woolworths

GLEN VILLAGE WOOLWORTHS - The service at your fruit and vegetable department absolutely pathetic. No matter when if i requested something from that department, there is no stock, while they were busy unpacking the new stock , but when going back after 15 min the new stock is on the selve. It happened again yesterday
and I locked a call via your customer services department by phone. There is a Mr Karabo who got an attitute thinking Woolworths belongs to him. He will decide whether or not there is stock , or he will do it his way even if he is allocated at that department .
As well as your Management department, according to me everbody is running the shop. If there is one he or she is definitly not aware of what is going on in the shop. 2 Cassiers at peak time , people standing in a long que. Sorry that is not on. Cassiers talking to each other and long conversations with customers after they had paid is also not service.
Next time I got this kind of service, i will for sure spread this on twitter and facebook with video footage

first off. star rating -0.
I do my online shop weekly. things are always forgotten, this week it was 4kg of chicken breasts. my weekly orders are close to $1000. This week was only $439. I have parents that pay their childs school fees but yet I cant provide the food.Tomorrow I will have a lot of angry teachers and teachers having to deal with parents. My job is to order their food.
Today I asked for my chicken to be delivered as it was missing from order. $38 worth. I was told twice that because the chicken was only $39 I couldn't have it re delivered as it was under $50. Then I was asked could I go to Nerang and just pick it up. Your kidding me right. So NOT EXCEPTABLE.
I am now in trouble with finance and HOD as money was refunded to corporate card and Im not allowed to do that.
We will now take our business else where as this is bad work ethic.
You can contact me on 0490248728. Tammy
There needs to be some sort of an apology for this as the times I phoned I got nothing.

Rebecca Budway
from Sydney, NSW
Today Saturday 25 th May I went to Woolworths greystanes to return some batteries and did not have my receipts for them the boy at the counter turned to his supervisor and she told him to scan and see how much it came to it was $50.50 now she did not explain to me before she scanned in a gift card that the limit was $30 I desperately needed the cash as I owed someone money she swipes the card and then says to me the limit is $30 it's tooo late I've scanned the gift card you have to take it I work in retail and I know she could have cancelled it and given me half the batterie back I said to her why didn't you tell me this beforehand she says really rude it's too late and walks off so she lied to me and walked off and never told me about the $30 policy beforehand I am so furious with this rudeness and deceitful behaviour I will never shop at Woolworths ever again and I am going to the social media about this and the radio and tv station it's a scam she could have reversed it and asked me what would I like to do instead she humiliated me she was wearing a Muslim outfit at greystanes service desk I would like her fired for her rudeness and lying to me I work in retail and I know how it works but I stand by 100% customer service and friendliness and I certainly did not receive that today at your store I will never go there ever again

poor customer service as I have applied for wolworths card at march to date I do nit have my card ,everytime I get to the store I get the same excuse that I should wait for two weeks. I don't even think this customer complains helps as it seems it falls on deaf ears, did email last week about this query to date no one has contacted me .This is so useless no wonder the staff is like that as well. so disappointed in this service as it is disgusting as well.

Hi there,
Just writing to advise of the highly inappropriate security officer working in the Surry Hills Metro store today at 12pm.
I regularly shop at this location and am continually harassed and profiled, perhaps for being a young woman in my 20s with tattoos, unsure exactly what it could be.
However every single time I come to this store I am harassed at the checkout with a security guard standing behind me so close I can barely move to put things in my bag.
Today, said security guard got so close that he grazed my behind. If this happens again I will be pressing charges for sexual harassment.
It is absolutely outlandish and incredibly disrespectful, not to mention DISGUSTING.
I would suggest better training your incompetent staff, or perhaps if you have an issue with customers using a self checkout, open your registers again.
Regards,
A very angry customer!

I wish to make a complaint about Woolworths home brand vanilla creamed rice. The last four tins purchased (with a use by date of 01-2021) were almost pure liquid. You could drink them. No need for a spoon. I made this same complain some time ago and thought that the problem had been rectified. Whilst shopping in your store at Morayfield today I picked up several of the cans on the shelf and shook them. They all made a sloshing sound confirming that they too are mostly liquid. The label states "THICK & creamy. This is in fact false advertising and is misleading customers. What has happened to this former great product which I note is now made in Belgium? I would appreciate an email reply regarding this. Do not phone me or ask me to phone you. Barb Bowtell

Whist shopping at the ponds woolworths, a staff member told another employee off, I believe that the staff member was a shift supervisor. While she had every right to tell this employee off it should have been done in private, and not for all to hear. She shouted at this other lady and I would class it as verball bullying, also this shift supervisor was complaining that she had no staff to cover in three weeks, she said it was her birthday and she had the weekend off. I was uncertain who she was talking Tom but she spoke very loud for everyone to hear, again these sort of issues should be dealt with personally and not in front of customers and other staff members. The lady in question was working on j he cigarette counter where also customers get assistance with their shopping if they don't want to use the check out machines. I was inot woolworths at approx 10am this morning. I would like this matter resolved as this particular lady needs extra training on how to deal with employees. I am an x manager of a care home, and we would never speak to another person in the way she did. Fare enough she was probably frustrated with this other lady but still no excuse to talk to her like she was dirt. I would like you to contact me on how this issue will be addressed, and to prevent this occurring again, as I believe that this particular lady acted very 7nproffesnonally, in the way she spoke, and also complaining about staff issues, which surely the manager heeds to be involved if she had problems that she can't handle. My email address is jennycritcher111@gmail.com my phone number 9 6296171

Geoff Russell
from Sydney, NSW
Today I purchased a 500ml bottle of Milton anti-bacterial solution for $6.90 from w'worths DY NSW.
You used to sell the 1 litre bottles for approx. the same price.
I walked over to Coles & they were selling the 1 litre bottles for $6.64.
I came back to W'worths & spoke to the anglo-saxon manager responsible for that dept.I told him that there must be a mix up with the pricing.
he told me he wasn't responsible for the pricing & that was the price.
He showed no interest whatsoever in checking as to whether there was a pricing mistake, & cared even less that the product was selling for twice the amount than Coles.
I shop in W'worths 3-4 times a week spending several $1000's a year. His attitude was disgracefully dismissive & I will no longer shop at W'worths again.His attitude & others like it may be the reason W'worths was placed 7 behind 6 other supermarkets in a recent satisfaction poll with customers.
Geoff Russell

I constantly go into Woolworths Raymond Terrace to shop but find the produce lacking in freshness - you advertise you are the "fresh food people" - I dont think so. The main store is sadly lacking in both freshness and customer service. Some of the "behind counter staff" certainly lack manners and helpfulness.
There always seems to be lack of product on the shelves - why is this ?
I dont normally complain but my experiences recently have led to this email.

Gareth Owen
from Brisbane, QLD
Hi I am a loyal Woolworths Customer since landing in Australia late 1987 and especially at Woolworths Pacific Pines where I've live the last 16 years. On the evening of 7-5-19 I log into my WW account check the 1-2 price specials decide to go to WW PPines as Windex Surface and Glass was 1/2 price @ $2.40 so time to stock up. Along with Cadbury Chocolate at $1
I was not feeling well, tired and disappointed to find only 1 x Windex S/G there with a damaged creased label and no $1 chocolate bars left
So I purchased the Windex and some other items on special went through the checkout
I remember hearing a double beep/scan on the Windex, I try and look at the screen and couldn't see it
Then made conversation about the only reason I came out was to get the Windex and they were out and forgot about what I heard
Got home and remembered "did the young man double scan?" Checked the receipt and "yes he did!", = $4.80 pls see screenshot
Wow how many times over 30 years have I been overcharged?
Drove back exhausted , got a $2.40 refund with the excuse that the checkout machine makes that error
Seriously Woolworths?
Wow... wrong answer to the wrong person on the wrong night.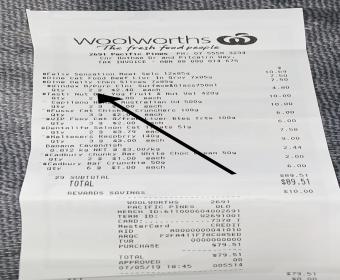 Hilary Maxwell
from Cape Town, WC
From time to time I receive Woolworths My Rewards vouchers and find that frequently, the items listed are not available in store. The latest one listed R10 off 2 WW 400g strawberries. On my first visit to Woolworths - no strawberries, and on enquiry, none available! A few days later, they only stocked 250g strawberries, so still not able to be used! The same voucher offered a discount on Fresh butchery products, excluding poultry, so I selected red meat to the relevant value, only to find it did not qualify as is was not from the Fresh butchery section. I would have thought all the meat you sold qualified as Fresh!!!
I find your system very user unfriendly!

Elzette Korff
from Pretoria, GT
I would just like to know every time there is a special on something at Woolworths food in Witbank both stores there is never vegables and if I ask for a rain check they never give out any they tell me they can't provide me with a rain check for the vegables so I would just like to know why does some Woolworths food stores gives out rain check for there customers but both the Woolworths food in Witbank don't give at all

I purchased a Celebration Carrot Cake from your Dural Round Corner store on 27 January 2019 which was of poor quality. I posted a letter to PO Box 8000, Baulkham Hills 2153 on the 31 January outlining my disappointment at the quality of the cake which on taking home was found to be extremely dry and not very pleasant to eat. Due to the cost involved of $40.00 and my inability to return to the store at that particular time I decided to send my comments in writing and have been awaiting a response, which to date I have not received. I can supply a copy of the letter and a copy of my receipt if required but I would particularly like some feedback about my complaint so I know you have taken my concerns seriously.
Kind regards
Jeannette Speak

Omnia Fahmy
from Melbourne, VIC
Two runaway trolleys were stem pres to be pushed into the other trolleys by the Hadfield Store Manager 18/4/19 & the trolleys did not go into the others, then came flying damaging my car.
Woolworths rejected my claim to fix my car. The store Managee Donella lied to the insurance company
I believe in Karma & will take this to woolworths CEO

Omnia Fahmy
from Glen Waverley, VIC
Two runaway trolleys were stem pres to be pushed into the other trolleys by the Hadfield Store Manager 18/4/19 & the trolleys did not go into the others, then came flying damaging my car.
Woolworths rejected my claim to fix my car. The store Managee Donella lied to the insurance company
I believe in Karma & will take this to woolworths CEO

I went into Woolworths Joondalup to buy my groceries and noticed the easiyo sachets were marked down to $3.50 and decided to stock up. I bought 8 sachets at that price. When I got home and checked my docket I found only 3 sachets had been scanned at $3.50 and the other 5 at $4.50. Every flavour sachet in the shop had the price tag below with $3.50 printed on it. So why was I charged the higher rate?

Sandy Robertson
from Bundoora, VIC
I am a extremely long time exclusive Woolworth customer (approx plus 40 years) & I recently had a bad experience with the meat department at the Sebastopol supermarket. I have recently started purchasing the prepackaged cuts of meat, which up till now I have been quite happy with, until last week I opened a 400gram pack of BRUEMAR pork. The piece of meat that was visible through the clear wrap looked very nice but to my shock and surprise the piece under the cardboard wrapper was of a totally unacceptable standard. It was very small and consisted almost totally of grizzel and sinew, totally uneatable, as I was at the time, preparing to cook said meat this was very annoying & frustrating & resulted in a less than enjoyable meal. I have spoken to my supermarket meat supervisor and was directed to contact the complaints Dept. I hope you will address this matter promptly.

To whom it may concern
I have a Woolworths Credit Card and it has been block because of the FICA. I have send email 4 times already and I have been to the store in Paarl Mall and they have also email it thru twice but still nothing. I must say the Ackermans service is better then Woolworths. Can someone please be in contact with me and sort it out ASAP or I will take it further.
I always thought Woolworths is on top of everything but I was wrong.
Regards

Lerato
from Johannesburg, GT
I have been to more than 5 woolworths stores looking for all day bras size 36 F since last year November to no avail. For a reputable store like woolworths not to have stock is to disappointing and unprofessional. I cant buy or wear any other bras because they not as comfortable as all day bras. This week I went to Woolworths in Kerk Street, Jabulani and Maponya still to no avail and I cant go any further than that to get what I want and by the looks of things bras are hardly on stock for people with big breast. This is not on and need to be rectified ASAP. I need feedback ASAP and a solution to this.

Alex Pyrih
from Brisbane, QLD
Purchased a pack of five Lamb Chops, the top 2 looked great but they covered the bottom 3.When we took all the chops out the bottom 3 were so fatty we could not eat them and gave them to our dog. Not good how they cover fatty chops with some good chops. Should off gone to the Butcher, at least you can see what you are buying

I called woolworths at Musgrave centre to find out if they had stock of the bread that I liked. The first time I called I was put on hold for forever and the switchboard did not even have the decency to come back to me. This was a cell call.
The second call I made, I mentioned this to the lady and she said she was going to put me through - with the same result.
I then made a third call to speak to the manager and was rudely cut off.
This is the type of service I get when I am always shopping at Woolies - totally disgusting.
I then further made a call to the Durban Head office where a lady by the name of Leverne told me that she would try and find out what I needed. Lo and behold your staff does not even know what the store stocks. I was told that what I wanted was discontinued, by then I was fuming as I had just bought the Ciabatta bread a few days ago from the same store.
This is what I told her and she mentioned that she would now go down to the store herself and will call me back.
I AM STILL WAITING FOR THIS CALL.
This is the worst service I have ever had.

27th April 11.30 hours my daughter and I were going through the self – serve checkout which was located next to the staff member overseeing everyone. This girl came over and asked if we had checked through and item which she proceed to use her finger to check what we had already checked through, she proceeded to do this 3-4 times, not once did she check anyone else. I understand they need to oversee customers and there are not so honest people but we were right next to her and dressed nice. I did ask if she wanted to check items through herself and if she thought we were stealing also why she was not doing the same to others, it was only then did she check 1 customer's items. She then asked if we checked through the toilet paper and proceeded to do this herself – I went back to tell her we already did this and she had charged me twice – she sarcastically told me to go to the counter to get my money refunded. I did report her to the manager. Both my daughter and I were made to feel like thieves, humiliated and will not be returning to Pacific Fair Woolworths again, nor will our family and friends. We are well educated and felt we were undervalued as a customer. We would appreciate follow up and feedback please. - very unhappy customer.

I rang Woolworth's West Lakes SA at 5.30 pm on Friday 26/4/2019, I asked to be put through to the bakery I sat on the telephone for 10 minutes and the call kept bouncing backwards and forwards. I hung up and rang again the same a staff member answered the telephone and I complained that I have been waiting for ten minutes for someone in the bakery she said I will put you through, I complained to her, what is the point of you putting me through to there if obviously no one is in the bakery, surely there is some one else that can help me to check stock, she put me through to grocery department and I found out what I wanted to know. If Woolworth's want people to shop in their stores you need to train your people to be more efficient, I don't shop at Woolworth's never have always been a Cole's person obviously this is why. If you don't train you staff to be customer orientated then why would anybody want to shop at Woolworth's
Venetia Donnell
0419815608

H.W. SWANEPOEL HETTY
from Durban, NL
your stores in kzn shelly beach and margate branch shocking never got stock ask promises nerver get what we ask for.... fresh fish, redt meat chicken never got a lot same to chooswe from cherry juice we buy you mix 5 lites...
yogurt ice cream... various fruit and vegs. never got variety... biscuits never got variety
margate put in book also promised never get stock BAD SERVICE NEVER GOT STOCK........ NEW STORE WAS GOOD WHEN OPENED A FEW MONTHS AGO NOW DOWN THE DRAIN.
shelly beACH NO STOCK FISH BAD SERVICE ALWWAYS SAYCOME NEXY WEEK.......
I LOVE WOOLWORTHS STAY IN PORT EDWARD TRAVEL ALL THE WAY HALF HOUR DRIVE TO YOUR SHOPS NEVER GET WHAT I WANT GETTING BAD MONTHLY...... DO SOMETHING PLEASE BREADS OLD CAKE NOT ENOUGH SELECTIONS CHECKENS READY MADE ALWAYS SAY WAIT ANOTHER HOUR.... TO COOK I CANT WAIT HAVER TO DRIVE BACK TO PORT EDWrd where i live...... 082 553 8229 cell no,..

Colin Hirst
from Kempton Park, GT
At the end of last winter I bought a pair of slippers (stokies) from your store . I wore them for 2/3 weeks and put them away for the next winter . with the onset of cooler weather I unpacked them, and have worn them for about 2 weeks .In total about 5 weeks and not wearing them every day .I was dismayed to see last night that the sole has broke off in patches like pieces of a puzzle,.this is not in my opinion fair wear and tear but the use of a sole material that is not fit for purpose , they were machine washed once in cold water and only worn indoors or on occasionally onto our lawn .
The slippers are available for inspection , and I can wassap photos to a number of your choice .
Your intervention would be appreciated
Colin Hirst 0828010748
.colinhirst906@gmail.com.

Lack of tills being open always. Yesterday afternoon there were 3 tills open, with queues snaking around. I waited approx 15 mins, outrageous. Why?
The self service section also had a large queue. Is it that you do not wish to pay the wages by making your customers wait. This is not the only occasion and find it insulting to all of your customers. I think I will shop at Coles and Aldi and am sure not the only one if you keep making everyone wait, so unnecessary.
The branch was at Ocean Keys, WA

THREE of young male atttendants at Woolworths Whitfords Mall WA 6025 sit behind us at Muffin break photographing us.They then abuse us verbally.Led by a buck toothed guy, 22 glasses eating Hamburgers at (onions ) at 9.05 am
His other two nasty mates ar a Chinese guy age 20 or so and a tall brown haired guy with a Mt T hairdo Where do we get these guys?Two are South African nutters..

I layby David Jones jacket size 24 in Groblersdal mall,unfortunately I sent someone to collect it,they gave her Woolworths jacket. My worry is am working at Ermelo now and at Ermelo they could not be able to help me when I want to do the payment.

Sakuni de silva
from Docklands, VIC
Dear Manager,
On 03/04/2019, I purchased Australian grown milk full cream 2l (12 packets) from New Town Woolworths (7008) .
I start using the milk and i start having flu and diarrhea. My partner also start having diarrhea. But we did not lealised it's happening because of the milk. I had medicine from doctor 10th April and she gave medicine for flu but she said diarrhea will be get better. But flu get bit better execept diarrhea.
Then we went 3 days to interstate, by the time our diarrhea get bit better and today (17/04/19) i came home and start using milk again and our diarrhea get worse. Then i open another milk and try as well unfortunately both same. Then I realised milk is the issue.
I understand that under the Australian Consumer Law, when I buy products and services they come with automatic guarantees that they will work and do what I asked for.
I have my receipt and still i have 3 milks left with me. I ll attached receipt with this email.
I want you guys to understand the situation and I want you guys to do the best you can do for me. Because i m a woolworths regular customer and me and my partner is sick as well.
If I do not hear from you within 05 working days, I will lodge a formal complaint with Tasmanian Consumer Affairs & Fair Trading and/or report my issue to the ACCC.
You can contact me about this complaint via email at desilvasakuni@gmail.com or call me on 0452104612 during business hours.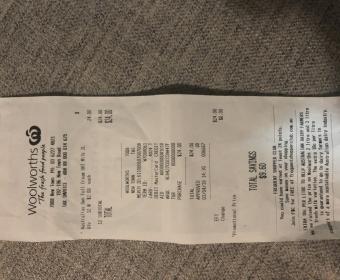 At my visit last night to the Wooloworths store in the Northside Plaza Rockhampton (at approx 8.30pm) my daughter and I were shocked to hear one of your staff , who was stocking the ice cream fridge, speak very rudely and loudly to another staff member who she called Clayton (an Aboriginal man). She spoke to him in a derogatory manner after he asked which isle he needed to take his trolley of goods to stack. She did not show him which isle to go to and her directions were abrupt and sarcastic "It's the one that says dishwashing liquid". He looked around at the isles and could not find it. I looked down the next isle and the sign was half way down the isle so i told him where it was. Then the staff member muttered rudely under her breath, she looked very annoyed rolling her eyes and ignoring the fact that we were standing in front of her watching the whole situation. It was very embarrassing for Clayton and equally embarrassing for us the customers. Clayton deserves an apology from this staff member for her lack of support and bad treatment.
The staff member mentioned (I did not see her name) was a woman, Caucasian, with short hair shaved up the sides, with a small pony tail pulled to the back of her head. She was stacking the refrigerators with ice cream and the time was approx 8.30pm.

I Shop @LaLucia Mall - saw a Black Pants (David Jones - S04109390) they only had a 8 - I require a 12 - they checked the computer and told me Gateway had 1 x 10 and 4 x 12 - so I rushed off to Gateway - Was told it is not on the floor but in the Storeroom. No reply from the storeroom, she said she will let me know. Day after I get a sms to say sorry, but they have not got stock - so it is still showing on the computer, because I went back to La Lucia to ask to check Pavilion. Within 5 minutes she phone to say sorry they have no stock in Pavilion. My question is why is it still showing on computer if there is NO stock???????????????????????

Michael Page
from Gnangara, WA
I have just washed the Woolworth Green Bag in my washing machine.
On removing from the machine it has left a very, very bad green stain!! around the top.
I'm trying to work out how to remove it.
Please let me and other shoppers with similar experience how to remove this ugly green stain
from around the top of my washing machine.
Very annoyed that this would happen, the bags should be tested before selling to the public.
Extremely unhappy!

Catherine McBeath
from Canberra, ACT
Homebrand Sweetner (artificial sweetner) 300 tabs (blue and white). Today i attempted to dispense two sweetners into my coffee, when i couldnt get it to dispense i took the top off the sweetner and was discusted.....there was black mould and spores all through the sweetner, it made me feel ill as i had used two previously this morning. I have attached a photo. I wiould like to organise a reimbursement. They were purchased at Woolworths Tea Tree Plaza Modbury South Australia.
Catherine McBeath
7 Lester Street
Hope Valley SA 5090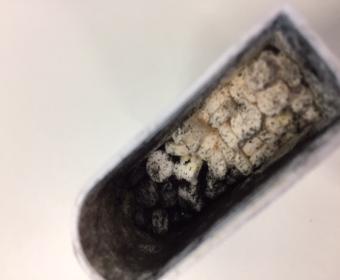 Lynne Taylor
from Berwick, VIC
I purchased a couple of kilos of red nectarines yesterday from Woolworths in Emerald,
Victoria.
Eating some today they were brown inside and tasteless.
The quality was unacceptable especially when Woolworths use the slogan the "fresh food people."
This is not the only time I have had very poor quality fruits from Woolworths.

Chrysienna Maher
from Sydney, NSW
I was at Woolworths Kings Langley today and experienced the worst service.
There was a packet of 2 hatchimals on sale for $5 on clearance (end of the isle). I walked past them and saw them on special with a yellow tag because they were high my 4 year old son didn't see them. Then when we walked past the actual isle that they were kept my son reached up and took one off the shelf. I looked and they also had a price tag of $5 so I allowed him to purchase them.
When I checked out at the self service the price came up to $10. I informed the lady they were $5. She went for a walk and came back and told me no they were $10. I then said to her they are also $5 at the other end of the isle. Instead of her walking there to look for the price she asked me to take her there while I was in the middle of checking out with a trolley full of food and a 4 toddler in tow. I showed her the $5 one and she advised they were series 2 then I walked over to show her the other isle and it said $5 she told me the sign was for a single hatchimal not the pack of 2. There was a whole heap of them in that section that marked $5 but they were now all pushed back to the back of the shelf. She said to me no these are over stocked and pointed to the ones hanging that said $10. I then told her they were all in a pile infront of the $5 sign. She then said to me no, these have been pushed back all the way to the back. I then said to her if they were all the way to the back how would a kid have taken them off the shelf? She replied I don't know they were pushed back when I saw them implying that I was lying.
I don't know of any parent that would go out of their way to buy hatchimal toys for their sons.
This girl (Corina if my memory serves me correctly) made me feel like a liar, she wasted my time walking her throughout the store to show her the locations of the items, she asked me to leave my shopping at the self service registers which I insisted I would finished then she wasted more of my time refunding me the $5 because I ended up purchasing the discounted one.
Its not about the $5, its not about the hatchmals its about the way she made me feel and the time she wasted.

Janet Barber
from Latrobe, TAS
Today at our local store where we have shopped for 45 years the checkouts were terrible...room to line up is limited because of other shoppers only two were open...self service of course but I will never do that...we were not the only ones frustrated ....the staff at the store are fantastic but service desk staff were not on the ball today and it is a week away from Easter so mayb that was the reason but management has to be ready for those occasions

Pam Hillier
from Novar Gardens, SA
Why is it getting harder to find brands on your shelves,sick of going to coles to get sliced pickled onions and other things that we could once get. Will be taking my shopping to Coles from now on , money hungry you are and your so called fresh fruit is shocking get it home rotten in 2 days WHY

You have reintroduced talking self checkout machines. I hate them and will not tolerate them. Coles have turned there's off. I'm going from a dedicated Woolworths customer to embrace Coles.

Muriel Brugaletta
from Craigieburn, VIC
I went into The Store at Northland last Sunday to buy Hor Cross Buns.The add in store says Mouth .watering Hot Cross Buns well I picked up a packet of the Traditional ones only to find they were Frozen Stiff,I picked up another 2 packets and they were frozen.I was.. not happy So I did not buy them.I want fresh ones not frozen ones.When are these buns made??. I wont be buying any from Woolworths again.

Dhanesh swaminathan
from Yagoona, NSW
I am international student from India and I am frequent visitor to your stockland Woolworths supermarket at Merrylands. This time when I billed my things and while getting out I had a really bad experience from the security guard who was standing just opposite to the billing place , where I billed my things. He asked me two three times as I billed my things or not. It was really odd that he asked me as if I was going out without billing..there were many others too..still he asked..I felt it really bad and I have to show the bill. It is not at a good customer approach from brand like Woolworths. Really disappointing.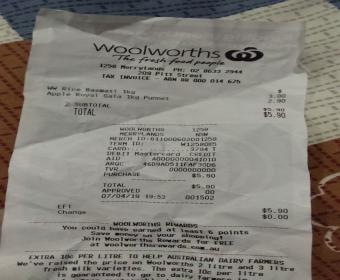 lisa donnelly
from Sydney, NSW
At Undanderra store there is a older 50 plus lady which sometimes is on self serve- this has happened - about 5 times now- while all other staff are friendly helpful and clearly have to supervise this women stalks me- I mean i walk in and she follows a few cms behind and stand over me while i start doing my products- to the point one day i forgot to scan my 15 cent bags- it is intimidating and i feel harassed and can never think straight when people stand over me in a dominating passive aggressive way. Today was no different- I often turn down the volume on the machines as they are so loud i get ahead ache- and i did so today- there is enough noise and activity and I have sensitive hearing and immediately felt the pressure of the noise giving me a headache- this women moved to the exit position but still not watching anyone else but standing in a dominating pose- she then questioned the volume- i politely answered it gives me a headache. i had no intention of being intimidated to turn it back up.
Now here is the thing- i am a mature person- well dressing and had just returned form my church to pick up a few things before going home. I am sure people do steal- and i am sure you should have your staff watching- but this womens repeated targeting of me and aggressive style of physical intimidation is ridiculous- i am not an impoverished person nor a criminal and have worked in juvenile justice.
I am fed up with her- the time was around 1pm- the other staff here are friendly supervise very well but never use intimating body stances or the stalking and over bearing of this woman.
If she is targeting me ever visit perhaps she is doing it to other shoppers- she has no right to judge or treat me in such a manner- i should not feel like a criminal paying for my groceries- i would Never steal- she is the wrong person to do such a job- the type that if you made her a prison warden she would take great joy in making the inmates feel like scum- because that is how she is using her role to make me feel every time i shop there.
I do not wish to be called thank you

Wendy mackenzie
from Sydney, NSW
Bought chicken on 04/04 at Town Hall n try to use today. It was smelly n slimy. Went to checkout counter n talked to supervisor who told me bring the chicken to show deli staff. Went to counter n explain to this staff who I can't see her name tag. She was in her defence mode asked me 1. How did I handle the chicken 2. Is my fridge working probably 3. No one complaint except me since she has been working there 4. Why I don't cook chicken on the date I bought
I'm not looking for argument n want to replace chicken. Told my experience to the checkout supervisor, she is apologetic n replaced for free. I have been shopping with Woolworth many years , this is my first complaint. She was very rude n not deal with professional service.
Regards
Wendy Mackenzie

Helen Dudgeon
from Kew, VIC
Just purchased 6 bottles of wine At BWS noosa Village and have never encountered such an abrupt and un helpful
woman, she needs training in customer service. Back to Dan Murphy's for me the staff atr friendly and help pack. Bottles into boxes and even help older people to their car.

I am so flabaghasted with the nightmare of experience I am having with my woolworths ccard. Last year woolworths handed me over for being in arrears without advising me of anything nor did they even contact me with regard to payment of the account....I hv since paid over R10000 into urlls woolworths bank account but according to ur records, it is still reflecting that the last payment that was made was only in November 2018 meanwhile urll kp telling me that ALL my payments hv been updated. Not only that to mk matters worse..after harassing urll to put my payments thru , only two wks ago do I receive a document that states I'm now owing urll an additional interest of R6500 based on ur records indicating that my last payment was only put through in November 2018 when over R10000 is sitting in urlls bank account not processed on the account?Although, Ive complained abt it, the guy in ur finance dept basically kps sending me wrong information n of latest has conveniently tried to pass the buck onto the co that woolworths just handed me over to. I refuse to deal with that co cause if woolworths personell had done their jobs properly to begin with n communicated with me with regds to the status of my acct the same way they telephonically harassed me to take the ccard to begin with.......I wdnt be in this horrific nightmare of an experience to begin with!!....Absolutely flabhaghasted!!

Bruce Turner
from Melbourne, VIC
Mildura Langtree Ave Store. I fronted up to checkout at 4.50 Young man started putting my items through. He had trouble locating the asparagus tag on the computer. He checked the spelling with me. Asked if it was a vegetable or fruit. Searched again. He then called for help from a supervisor. Then waited . He apologised to everyone in line and particularly me. He called again. Still no response from the supervisor. The check out girl next door could see he was in trouble so she called for help on his behalf. No one fronted up to assist. After about another four minutes we jointly decided to give up. He apologised profusely. His customer service was nothing short of excellent. Pity the senior staff did not back him up. And please do not tell me it was busy. At five o'clock it will be busy and should be staffed accordingly. And by the way I would suggest the young man is of aboriginal descent and deserves credit for the way he handled the situation at his level.

Tanya Tamm
from Salisbury, SA
Today I shopped at your Golden Grove store which I shop at often. I purchased two packets of your Extra soft Jumbo Hamburger rolls with the date on the label stating that they were baked on the 3rd April 2019 and best before 6th April 2019. My husband and I had the rolls for lunch and there is no way these rolls were baked today, they were extremely stale and not at all fresh as indicated by the labelling. I am totally disappointed with this product and feel that your bakery department relabelled the bread rolls so as to sell them. I have frozen the second packet in the hopes that it may freshen the rolls up.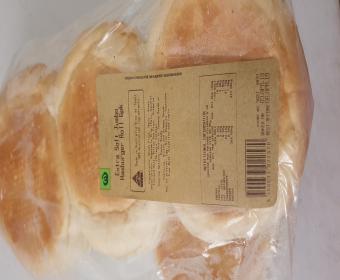 Tanya Tamm
from Salisbury, SA
This morning I shopped at your Golden Grove Village Shopping Centre store. I shop here often and have bought items from you bakery on numerous occasions. Today I purchased your home brand Extra soft Jumbo Hamburger rolls packet of 6 which stated on the label that they were baked on 3rd April 2019 and best before 6th April 2019. I purchased two packets of these rolls. There is no way that these rolls were baked today as they were stale. I am most disappointed with your labelling as it was quite obvious that it is false from the taste of these rolls. I opened only one packet placing the other in my freezer, lets hope that by freezing them it may improve the rolls.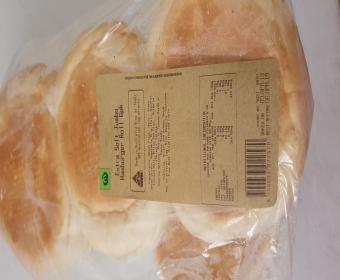 Have feedback for Woolworths?
Thanks for your feedback!
Sorry. Please try again later!