Microsoft
Microsoft Complaints Continued... (Page 2)
518+ reviews added so far. Upset? Call Microsoft corporate: 425-882-8080

I am trying to recover my password I have given accurate list of my emails but still you say no !.I'm furious I just want to get into MY emails !

The White Tall Male at the Microsoft Store at Fashion Show Mall with balding head and remaining hair tied into a pony tail. I believe that he is a manager and he told me to get out and claimed I was using the computer there for eight hours and that the time limit for all customers using computers is only 30 minutes. He refused to give me his title or name and then he put his face up to my face and to separate us I put my hand up against my face and told him to get away from me. No way was I there for 8 hours. I left home around 3pm, went shopping at Fashion Show mall, so I estimate that I was on the computer for only 1h45 minutes at the most using a slow computer that was on sale for under $200. The store was empty. He complained that I didn't buy anything. Then he told me to get out and go to the public library. As a tourist from San Francisco, I did visit the Las Vegas library once and it's basically used as a homeless shelter. This policy is now applied evenly as children and their parents are playing games while probably the mother is shopping. Totally rude and obnoxious manager who needs to be replaced. I went down to use the better Apple Computers and that store is filled and there are African Americans, Hispanics, Asians working there. At the Microsoft Store at Fashion Show Mall in Las Vegas, there was a heavy set Asian Woman who also had attitude. Don't know why you have so many employees at your Microsoft Store at Fashion Show Mall who just stand around and gossip since there are so few customers there.

I was trying to access my word document and I was being asked for a password. I have never before been assed for a password once I have access to my computer. why am I now needing a separate password to access my own documents?
As I have not had a separate password for Microsoft Word, I have none to entre. Again why am I now required to submit one before I can access Microsoft word

keep losing sound..my speakers are well connected,
had reimage fix it 3 time,its ok for 3 days only..now can you tell me how to fix it for good!!!!!!

Since my last overnight Windows update, a few days ago, my WIFI , TP-Link do not want to connect to the network. I was forced to use a Ethernet dial-up on the Laptop. Sometimes it will connect, sometimes the comment is: "unable to connect to this network", or not recognizing the network...
I never experienced this error before.
This is highly frustrating and unacceptable!!!!!!!

s.moorw
from Mississauga, ON
I purchased an Xbox live gold gift card at the local retail store. When I tried to use it it would not work and I kept getting error message that it is not valid. Feeling frustrated I asked the retail to refund me, they advised me to contact Microsoft support. When I did, I spoke to a a Jarred in central America. His English was not very clear and he did not understand the issue at hand. Jarred was very rude and unwilling to assist. He refused to listen to my concern and hung up the phone. I am even more disgusted that a well regarded corporation would outsource their customer service jobs to non America citizens who do not comprehend or conduct themselves professionally.

I ordered ( order # 5682980030133844620) from Microsoft office on April 14 2019. Since I did not hear from you do date on the status of the order I called your customer service to find out of the status. She put me on hold for an hour and then disconnected the call. I never had such poor service and will never order anything from Microsoft Store

mob +79261503427
Microsoft account haker9191@mail.ru
gametarg proboryan
Hello, I would like to know the reason for writing off 69 rubles from my credit card. I did not do any purchases, just tied the card to the account, and I immediately came SMS from the bank that the card Microsoft written off 69 rubles. How do you understand that?
on the page where i add the card info was no informaton about it, i want money you had taken without premission back to my card

CECIL JOHNSON
from Sour Lake, TX
This is my second complaint about the font size. Size 11 is too small please update so an individual can increase the size permanently! Having to change it on every email is unsatisfactory!

I had an email that I had so much problems with retrieving that email all the time when I got a new email they did not pass on the Microsoft rewards points some one from Microsoft should take a hard look at what happen with my email it was not right that email was jjjjay777@outlook.com and where are my rewards points all of it went on way to long look at the history of that email and you will see what I mean Jason Bassingthwaighte

Why in the hell are you people not going to support Windows 7 after January of 2020. Your Windows 10 suck the only good thing you've done in the last 20 years was Windows 7 if you fail support Windows 7 I will move my browser and operating system over to Linux at least they're consistent whoever came up with this idea are they have their head examined it sure is pissing off a lot of people. the genius came up with this idea to be taken out and put against the wall and shot as a traitor. It's going to significantly cut in your bottom line cuz I will no longer use any Windows products at all!!!

Pat Johnson
from Smiths Falls, ON
I got a new computer an had to start finding new games, I downloaded backgammon reloaded number 64, had it for a short time and now the network administrator has it block. I do not think they should have the right to stop people that way. I got the game from the Microsoft store, It would be great if you could get this cleared up. Thankyou in advance.
Pat johnson

philip mcdonald
from Linden, NJ
I am a 78 year old man living on social security, with my first computer bought on sale ai BEST BUYS, whose technition set up windows 10 WRONG. It had numerous problems updating..After 18 months your technition finally replaced windows 10 & solved the problem. Now while reading the news windows froze. After 15 minutes i held down the on button, like a technition told me in the past. When i turned it on again windows was gone. The next day march 23 i called for help. I was put on hold for hours which cost me over 1,000 minutes eventually over 11 days. I have talked to numerous technitions & also was given a wrong case number, (1440117220 by mr. Anshula) which I read back to the man to varify. At a later date i was told that case had been closed a year ago and given a new case number (1466532728 I have had humerous dates to fix my problem but after waiting hours with out a call I finally called back. and once again today april 3 and was told by a level 2 lady almost 4 hours after my appointment she needed to replace my windows and she will call back in 15 minutes. I am still waiting!. Please help me. philmaceliznj@mail.com. Now i am on my girlfriends windows 7 computer. Thank you for listening to my problem.

CECIL JOHNSON
from Sour Lake, TX
Problem with the small font size in email ( 11 ). I have a problem with my eyesight so I have to manually change each email to a larger size. In the past the size could be changed on a permanent basis. I have Hotmail/Outlook, I've tried every suggestion online and nothing helps.
Please fix this.

got notified that my mailbox will be shut down because I did not respond to updates. what updates???? do not shut down my mailbox. I am a senior citizen and I need my mail.

ter@microsoft.com
Mon 3/25/2019 9:19 PM
Your message to wehelp@microsoft.com couldn't be delivered. The group wehelp only accepts messages from people in its organization or on its allowed senders list, and your email address isn't on the list. blackjack657 Office 365 wehelp Sender Action Required
lee jones
Mon 3/25/2019 9:19 PM
Sir about a week ago I got a message Security Key and it froze my page. It went on about windows blocked an unrecognizable and micoulish software. There were phone numbers for both the UK and USA. It went on to say some ting about a 25 digit code needed and to call Microsoft but I don't have a phone,. So I went on line to contact support some five hours later I was still trying to contact them. I ended up contacting an adviser who transferred me to some else that helped me.
CASE SRX146660408ID
Then I tried to update my other computer with windows 7 on it and got no where. I installed the 7 advisor for it but every time I ran it it failed. So again I went to support for help. If you read the notes for my case you can see what happened and didn't happen. One was suppose to be doing a remote fix but he lost contact and was suppose to have sent me a link to reconnect with him but he didn't send any kind of a link. I was told about the link from the next guy who was also trying to fix the problem. He was going to do a restart and was suppose to have put a link on my computer so he could reconnect with me he didn't because twenty minutes after he restarted my computer I never heard from him. So I'm still trying to get my computer ready for the updates coming up next month but can't get my computer ready to find out if it will take them. Needless to say I am a very unhappy person because your people don't seem to care about your customers Also I was told the support would be free and I still need it. lee

Windows 10 update took away my sound/audio. I want my audio/sound back.
ASAP! Come on Windows 10 idiots, I want my sound back!

Althea Stowe
from Torrington, CT
I am tired of having to pay someone to fix my computer every time an update is done!!!!!! I try to bypass the updates but the start automatically!!!!
This time my computer just shuts down randomly whenever it pleases!!! Update went through overnight!!!!!

jennifer sokolovic
from Woolloongabba, QLD
$99 came out of my account today Friday 15th march for microsoft office 365 without my consent. I did not purchase microsoft office 365 and i wont it cancelled and my $99 reimburst ASAP. My number is 0411355147 .
Many Thanks
Jennifer

marie Koris
from Keysborough, VIC
I contacted Microsoft Support, 1.5 hours later absolutely worst tech support ever. Completely unprofessional. They couldn't care less. They need to look very carefully at the excellent support/ customer service HP give there customers each and every time, and maybe they will learn something.

W D JACKS
from Fort White, FL
You can't fix this Issue because it was just a dimwitted idea to begin with, Putting MICROSOFT EDGE on a Low End Computer from HP Hewlett-Packard is like putting a 2.000 lb. load on the back of a JACKASS.

Blanche Boyle
from St. Catharines, ON
I am not able to use either of my outlook mail accounts to send a web site because I refuse to purchase your Office 365. I do not use your office and do not need the added expense so why am I being forced to buy it to use my outlook mail account. This is making me very angry and upset with windows 10. I never had this problem with windows 7. Why don't you bring back the best of windows 7. Most people I know feel the same way.

Windows issued warning on my screen that I needed to turn off my computer as install updates. I did as told and when installation was complete I had no sound, that was last week I still have no sound. I have come to realize is that you stole my sound output device. I hate you and hope you all have short lives.

I got this phone voicemail transcribed to my email inbox
Sounded fishy
Jackson I am calling from Microsoft Refund apartment. Please do not hang up. You have paid for your computer Technical Support. Few months ago. We are calling to refund your money as the company has been ordered to close. Yeah, I'm please call our toll free number 88849694072 get your refund repeating again 888496. ...
You received a voice mail from TOLL FREE CALL.

While I was playing your solitaire games, I was shocked to see an ad come up for Roundup weed killer. Roundup is a known carcinogen and is now paying millions of dollars to people who got cancer from using Roundup. Why would you support a company like that? Please don't send me or anyone else ads for Roundup. Please don't use their ads no matter how much they're paying you. Thanks for your consideration.

There are no important Apps in the store to download such as Facebook, Uc browser, Opera mini,pls something should be done thanks.

Jason Kinnison
from Fond du Lac, WI
Hello,
Using my laptop in the past several weeks, I've been experiencing a rather annoying issue with your web browser, Microsoft Edge. For no apparent reason, the software will close at random, and my web pages along with other data cannot be restored. A very unusual reset occurs with this as well, which is the deletion of my extensions. When Edge crashes, it re-opens back up and my extensions are gone. If I close it and open it again, my extensions are back.
Unfortunately, the process repeats on a daily basis. I've tried repairing and resetting the app plenty of times, but it only works for a couple of hours. I've even checked to see if I have a virus on my laptop. In this case, I used a paid version of Norton Security. No viruses.were found, and no problems were detected. This issue still occurs to this day, and it's very frustrating to deal with, especially when I'm working, which is on an almost-daily basis. I can't uninstall this browser, so I'm unsure of any solutions that can fix this issue. If there are solutions, please contact me as soon as possible.
With regards,
Jason

I was told by something that my computer had a virus or malicious bug and that if I did not call tech at18006427676 they were going to lock up my computer if this was Microsoft they already killed on tablet please stop these people thanks

Mr Chris Stacey
from Kirkby Thore, ENG
Chris Stacey:I'm not a threat I'm just bloody OLD (81) and short of memory at every step. PLEASE Make things easier, at the moment I wish you would go away and stay there.

Alex Nelson
from Spruce Grove, AB
Terrible support and service

charles Streibel
from Waco, TX
why were my freecell games changed I have been playing for ears over6700 games I want my games back and I don't want some a hole changing them

For the last hour and a half I have been trying to get help with a technical problem. I have been put in touch with 4 agents. 3 just disappeared and one put the phone down on me after sending me a code number. I have tried to get somebody to ring me back .I am told that I will have to wait 2 minutes. No one rings. I am paying for technical support and find your service appalling. If the agents don't want to do the job, they should leave. My phone number is 07507530411096. I hope I can get some help. Wendy

Tony Mclintock
from Edmonton, AB
Forza horizon 4, good game, but clothes and horns and emotes is the stupidest things ever for wheelspins. Just cars and cash, only things needed. If included in next horizon, or any forza for that matter, i will not buy or play for free.

I have constant problems for approximately 3 months with Updates not installing, constantly having to reinstall Windows & Office. This process takes at lease 3-4 hours each time. Drivers not installing correctly.
On 2/11/19 I started 7:00 am with my call with Microsoft. It is ow 4:58 pm. Tech support [case #1460729930] I have had 10 other Case #s before -today. I have waited 4 days to never being called. Have lost 3 days of work because system was not fixed. Was told each and every time have to reinstall windows. Presently, Cumulative updates, display drivers, are still issues. MICROSOFT EDGE WORKS WHEN IT WANTS TO.
I WAS TOLD AT 2:30 TODAY I WOULD BE CALLED BACK IN 25-45 IS NOW 4:58 PM. AGAIN NOTE I STARTED GETTING HELP AT 7:00 AM TODAY. That a total of 10 hours and still problems were not fixed.
I will pursue this matter to Better Business Bureau and any other agency that is deemed necessary, for them to investigate how Microsoft treats their customers.

My computer crashed during a Windows 10 installation. During the updates phase I turned the computer off because it was taking hours. I have now talked to 5 techs in the past 40 hours, got elevated to the 2nd level. Received a call from a man that went directly to voicemail. Why my phone didn't ring I have no idea. His message was almost indistinguishable, he spoke so fast I have now idea what 50% of the message said. I now have windows 10 on a USB drive and have tried to install it from there to no avail. Now I am going into a Microsoft store to see if someone that speaks English can help me. This is the worst customer service I have ever received in my entire life. Last night I was told that I was being transferred to a level 2 tech and it would only take 2 - 3 minutes. I was on hold for more than 90 minutes. Terrible training.
At this point I wish there was another operating system that I could use.

I have a surface pro 3 and every single time there is a random update that shuts off the computer. because of this continuous annoyance I had always lots all my research inquires and search history on google chrome. I have had many complaints from my professors when this affects my work. this is not acceptable these updates are supposed to help make your product more efficient but I see this as idiotic and useless. on the other hand we see apple products have there updates very useful and hardly nothing goes wrong. but with Microsoft I do not understand why must the computer format and every single aspects of it must change and it is still just as terrible without an update.
thank you
hope this is fix

I have your security system on this computer and MacAfee, beside this computer is not even six months old. The two times i have had to call support for help their have told me that it is a security problem and it will cost me $299.00. Why?
Tommy Poole

easm88@hotmail.com
from Elizabeth City, NC
I bought my Dell computer 3 or 4 years ago & never really had any trouble with it until about a month ago when it started flipping out saying activate windows with a product number but I do not have one because it was in the computer when I bought it . I am wondering why I need to active my computer when it was working fine until these activate messages started popping up .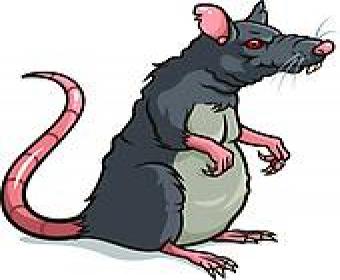 sharon jordan parker
from Alden, NY
I keep getting your msn. is out of date. When I HIT THE button fix it the fowling the day I get the same thing

company sucks cant speak to a person without jumping through hoops like a fucking trained bitch. and when you do get through you speak to forging mother fuckers who cant speak or understand English. the company should be forced to refund all the users 1.5 million usd and be shut down permanently

Havok
from 'Ewa Beach, HI
Why is Windows 10 so broken for creators? We've been complaining about your crappy system coding interfering with our programs and hardware for nearly a decade, and what have you done to address this? Nothing! How is it that I'm experiencing complications across the board on top of the line hardware? It's a combination of your stupid bloatware and your poor marketing strategies. You've included so much garbage that Windows 10 is virtually worthless. If I was in your business and cared about customer satisfaction and making money, I'd make something that can compete. Or is it that you've all become so elevated that you feel you're above us and wouldn't bother wasting time or resources? After all, you're getting paid and still outsourcing regardless. I can't wait for the day when something is made that you actually can't control, then you'll all really be worthless. From the small guy, to all of your corporate chairmen, and their ceo. I'd like to applaud you and every entity like you, because one day, one day, things wont be so easy for you guys.
Sure I'm no expert, but I'm a professional. And I'd never sell a product I didn't put my full energy into. Things used to be so different. I truly loath Microsoft, and every insane obstacle that's ever gotten in my way. Sure there are hurdles in life, but to give people a wall they can't pass isn't right. And the sad part, is that we've all paid you. And will continue to pay you, blindly. For something so broken. I bought a broken thing, sounds like fraud to me, does anyone care? Not unless you have enough people like when one of your previous updates destroyed individual hardware. I really don't get it, it's people like you who slow down humanities progress and advancement. Put some passion in your product will you?

S Stier
from West Bend, WI
Your online help directions associated with any of your software STINKS! I have yet to go to a help tab on any of your programs and find the appropriate help that will guide me through the support that I need. You make what should be a simple fix so freaking complicated! If the entire world wasn't dominated by your software, I'd surely purchase another software. . . . Hmmm, maybe your dominance in the industry is the reason why you don't seem to care about making support understandable and simple to use.

Patricia Ferguson
from Hampton Park, VIC
Hi, I bought my Surface Pro 4 on 15.02.2013 and have had nothing but problems with it since day 1. From the whole system freezing up and not being able to turn it off or on (longest time was 6 days), to emails going missing, to the @ and " symbols switching places. Photos being filed in odd places and random dates (photos taken in Ireland mixed up with ones in Scotland which were taken 3 weeks later and uploaded each night) and freezing up whilst uploading photos. I've now had enough! I have a very expensive paperweight as that is all I use it for now. I am going out at the weekend to buy an Ipad Pro because at least it's easier to get help when I need it. I will never recommend or purchase another Microsoft product again.

Marvin Gilbert
from Upper Marlboro, MD
I constantly receive messages from phone number 1-855-855-0670 informing me that my windows license has expired and that my windows no longer work. My computer works just fine and I have no problems with windows. I suspect this is a scam. Could you please check this out and do whatever you can to expose this scam? Thank you for your time.
Marvin Gilbert

pau lyall
from Bedminster, NJ
can not download any windows 8,1 pro tried 50 times

Gregory LoRe
from Milford, PA
I have a complaint in ref. to an xbox one s. I can't get a hold of anyone. Can someone please call me at (973) 897-5570.

mseeley42@hotmail.com
from Spokane, WA
I purchased my grandson a netspend card for Christmas to use on his x-box and you will not accept it. This is total BS. Since there is money on it and is accepted every where else, it should be as good as any other card. Imagine his disappointment in not being able to purchas the game he wanted on Christmas morning.

Lorraine Fagen
from Kannapolis, NC
On December 6th of this year I was denied access to my own computer and spent hours with a technician trying to unlock my account. Because I had an old email address that was in the system everytime I tried to change the account it did not work. I made a decision based on a discussion with an manager to have my system reset and guess what? my whole computer crashed. I have been back and forth with your company and no one is capable or willing to help me. I am $350 in the hole because of your company including Microsoft word which I lost as well. I called today to make a simple request to have this account removed. It has banking information and my old email address and I was told your company could not do that.
If I was hacked it would have been more of a pleasant experience. I have filed a formal complaint with the DOJ in North Carolina and am pursuing possible small claims or a request with the ACLU as this was an assault of my civil liberty to control access to my computer and my account. Kudos go to Geek Squad and to HP for successfully assisting me with downloading a driver for my printer. I wish I could say the same for your support technicians. I called and asked for a technician in the US because I knew overseas did not have any authority to help me but was hung up on. By the way, the technician from HP was from New Dehli and awesome and helpful. Your staff no
All I want is for my account to be removed. I have been a Microsoft customer for twenty years and this is the last computer I will purchase with your software. Shame on your company. I have kept all of the ridiculous emails on the resets and have tried to no avail on my own.

Michael Reny
from Pointe-Claire, QC
I use Explorer as my default internet browser. The news headlines and vignettes that open whenever it is launched feature Canadian and international news headlines and links to stories - this is generally a useful service. There is, however, a bogus story that you continue to allow to be featured on your browser relating to news personalities leaving their jobs in news to lead a skin care company. This trolling scam has been featured on national television in Canada and the US and found to be false and illegal and yet the ads continue to appear on your browser landing page. What gives, Microsoft? The fact that you do not have a system for identifying and removing these types of stories is annoying and, frankly, irresponsible and unethical. These fraudulent scams cost people millions - again, this has been all over the news, and yet Microsoft still allows the stories to run...!! Are there not enough social media related false and corrupt stories designed to mislead for Microsoft to have put checks and balances in place to prevent their perpetuation on their own platforms? I guess not. Take some responsibility and fix this.

Phyllis Lee Gibson
from Moncks Corner, SC
I nave received letters saying that my orders will not be shipped until something is taken care of concerning my phone, address, etc/ Yesterday I answered these questions, and was given a thumbs up to continue with my orders. Now I got another letter like the first saying that my orders will not be shipped. It is almost Christmas and I need my orders! Please looks into this for me ASAP. Thank you!
Phyllis Lee Gibson
Have feedback for Microsoft?
Thanks for your feedback!
Sorry. Please try again later!