Microsoft
Microsoft Complaints Continued... (Page 6)
518+ reviews added so far. Upset? Call Microsoft corporate: 425-882-8080

I am sick and tired of using the computer to try to get my email accout restored. Hotmail has no one that can talk to me. I need a phone number to call. I want a person not a machine. I'm very upset. I've been working on this since the 4th of April. I'm mad and upset that all my account information is lost because I can not get the account restored. I've had my account for years and some of the validation information has changed and I don't remember it all. I've tried everything but I can't get any attention. I'm not comfortable with machines. Where in this great company of hotmail is someone who can help me! I can't deal with a computer or emails I need a person I can talk to! What can do? Help me!!!!

I downloaded Internet Exployer 9 to my Windows Vista system and spent the next day and my money to iyogi to get my system back to where I could use it. I am now back to Internet Expoyer 7 and it is working fine. Microsoft should notify subscribers that use Vista that this problem exists with Internet Explorer 9, and that they shouldn't download or install it. I did not expect to have these kinds of problems with the new version, and certainly thought they would push out an update that would fix these bugs. After all this is supposed to be their saving grace after IE6 and other less than stellar browsers they've released over the years.

I would like to file a complaint on xFallenAngels97, a rude foul mouthed kid who plays xbox live online. Me and my son enjoy playing cod zombies together, and have played many games and have encountered a few foul mouths playing online lately. By far this KID was by far the worst we have heard, constantly cursing around. I tried to tell him to watch the language but that just made everything worse. I am sure if someone were to monitor this kid, you would ban him for life. This is my only complaint since having an xbox for 6 plus years, and can only hope Microsoft can rid him from xbox live for all the younger kids sake. Thank you.

Respected sir i got following e-mail all-ready i submitted my personal details, please help me. "The consolation prize of the Microsoft Corporation email draw held today at the Microsoft Head Quarter in UK, your email address emerge a winner of 650, 000.00 British Pounds Sterling for being a regular webmail user. Further more your details e-mail address was selected among other 22 email addresses in our representative office in London, UK. For claim of prize you are to contact our 2010 fudiciary agent with the details below." How do I know if this is a scam or not? I am a regular webmail user but did not enter this Microsoft drawing, rather the prize money would be a good thing for me. It seems to me asking for personal info is red flag.

I am a hotmail user since 2000.I am very much satisfied with your service.I got lot of important documents in my file.Unfortunately my account is not opening since 2-3 months. Kindly do the needful in order to activate my account. The message I keep getting in my hotmail account inbox is as follows. "Most junk comes from automated programs, which can't solve puzzles like this. (Sorry we have to ask you to prove you're a person.) Please enter all of the characters you see. That is too many characters. Please try again. The characters didn't match the picture. Please try again. You've reached the limit for number of attempts. These limits help us protect against spam from automated programs. You can try again later."

Well after several hours, and I mean hours on the phone with tech supervisors at Microsoft. I use that word loosely.. Since all they do is say someone will call back, and it I reference the tech. name. I get the response..they are not in charge of this person. (must be a great job career) Hence, never do. Or if they do, they contradict what the previous tech has said or done to my system. Long short, I have to say, they do not know what they are doing nor know how to correct a problem. Emailed Microsoft complaint department. Interesting to see if they call back.
I feel 100% good with my feelings if they see my history with the my tech #. they will be able to verify the amount of time I have spent. All I ask is, if they cannot fix the duplicating emails with outlook, let me know. I"ll move on…At a dead end with Microsoft…..

I called the Microsoft Activation line to Downgrade windows 7 to XP. I told the guy from India that i wanted to downgrade win 7 to XP so he asked for my installation id which i read to him. Then the guy gave me the numbers to downgrade finally. When i was done it was not downgraded and so i asked him why it was not downgraded, then he hung up on me. That was Very RUDE and i don't appreciate it one bit. What happens when a company like Microsoft outsources their customer service to India and they can't even respond to basic questions!

My Hotmail has been down for 2 days – March 14 to March 15 and is still down at this moment. I have been unable to access my email and it has been hell trying to find a complaints department. Is this a widespread problem or is it local to Johannesburg, South Africa and is the problem being worked on? I need my Hotmail email account to communicate with others and I can't believe this problem happened and they aren't doing anything to address it in a timely fashion. Normally don't file a complaint but this I will make an exception. What kind of promise do we have this won't happen again sometime in the future, or that all of our Hotmail emails are going to be there when this thing is said and done!

I was informed this day that someone was using my email account (gotmold@hotmail.com) to solicit fraudulent funds for a factious event in London England. They, acting as me, reported that I was mugged and I need funds for living expenses and return trip to the us.
I tried, several times, to enter my email account as was denied because an incorrect password – I guess this common thief has changed my password also. I am having trouble location a way to report this crime to Microsoft and especially have my email account either closed or monitored in some way. Any suggestions? You can reach me at mowme@gmx.com.

My son's XBox Live account was suspended indefinitely. The suspension was legitimate based on a mistake that he made; however, it isn't the suspension that irks me — it is the process that they have for trying to obtain information about a suspension. You cannot speak to anyone directly; instead, you have to log into the Xbox website and submit your inquiry via a public forum. You have to create a completely NEW account to complain about an existing account. I find my entire dealing w/their support team to be appalling. As of tomorrow we will be dumping our Xbox console and purchasing a brand new PS3. I don't mind spending $400.00 if it means I never have to deal w/the Xbox team again.

I went to the Microsoft Support web page to get help with an update that wiped out my second monitor and totally screwed up my primary monitor. After dealing with a level 1 person who didn't really help at all, I had to wait for a "technician" to call me. They called and spoke to me as if I was a complete novice using a Windows PC. Then they told me that "many softwares do damage to the computer registry in Windows". They wanted to get control of my PC and fix the registry. They said there would be a one-time charge for the first year of support by iyogi of $169.99!!! Makes me wonder why I would pay for fixing problems caused by changes made by Microsoft. Dealing with people who do not speak English all that well can be very trying.

Prior to the purchase of Mac Office 2008 back in August 2010, I was informed of a "Technology Guarantee" that would allow me a free upgrade to their soon to be released 2011 version. It was very kind of them to save me the expense of having to purchase the latest version which was eventually released toward the end of October. However, the notification was only through the software resellers web sit, no physical documentation accompanied the product that shipped. I ASSUMED that upon registration of the product, Microsoft would inform me of the release of new version and how to redeem the upgrade.
So, after waiting until January, I attempted to contact Microsoft for the upgrade. Their web portal stated that the program redemption period closed on December 31, 2010! I contacted customer service and had the runaround with four reps: Olga Tshorman, Sergei Pozdeev, Kati Roostar and Mark Taylor. Not only were they NOT able to enable my upgrade, but claimed that (1) the software reseller was responsible and (2) the upgrade was a "upgrade campaign as a gesture of goodwill" to their customers. What a load of CRAP, one reason I bothered to buy the S/W was because of the "Guarantee".

Received email from Microsoft Corporation to contact Mr James Lewis by email at msnclaims1000@live.com to send details (name, sex, ph. number, age, occupation and country) so payment of 500, 000.00 pounds could be processed, and sent to me. Batch number: 01/17/0340. Reff Number: Ref:MSN-L/200-260937 Winning Number: YM09788. Name on bottom of email is Mrs Felicia Roberts, and it is said to have been sent from Microsoft. This appears to be a scam but it has all the right pieces to seem legit? Anybody else seen this Microsoft corporation winning emails?

I was checking my MSN hotmail account this morning for email, when I saw this final account alert email about shutting down my account. They said if I don't respond then I will get my account suspended within 48 hours. They wanted all my personal information and threatened removal of the account unless I confirmed the email account is still active. This is a compete scam and I get tired of stuff like this in my hotmail email inbox. Come on Windows Live Team get this together! The hotmail scam email is below…
Dear Valued Member,
Account Alert Final Notice
Due to the congestion in our Hotmail servers, there would be removal of all unused Hotmail Accounts. You will have to confirm if your E-mail is still active by filling out your login info below after clicking the reply button, or your account will be suspended within 48 hours for security reasons.
Full Name:………………..
User name:………………..
Password:…………………. ..
Alternate email address………….. ……..
Date of Birth:…………………
State:……….. ……
Country:………..
After updating your account information, your account will not be interrupted and will continue to work as normal. Thanks for your attention to this request. We apologize for any inconvenience.
Warning!!!
Account owner that refuses to update his or her account before two weeks of receiving this warning will lose his or her account permanently.
Thank you for using Hotmail !
Warning Code: VX2G99AAJ
Copyright © 2011 Hotmail ! Inc. All rights reserved.
*Not all viruses can be detected and cleaned. Please be aware that there is a risk involved whenever downloading email attachments to your computer or sending email attachments to others and that, as provided in the Terms of Service, neither Hotmail! nor its licensors are responsible for any damages caused by your decision to do so. Please reply to this message. This is a service email related to your use of Hotmail! Mail

I sold my xbox360 Last April, 2009. And have been charged by Microsoft for nearly 10 months since, and have canceled xBox Live over the phone and online twice now nearly 8 months ago! Is there anything you can do to fix this?! I have since called multiple times now and have been promised this would end. I have called my CC company and had them try to fight it, but have found little success. If there is any justice or a way to make this end other than changing my CC # only because of Microsoft, I would love some help. I can provide a screen shot of original email, and witnesses. I'm just not sure what else I can do, Microsoft xBox Live has stolen almost 240 dollars from me, and I want it back.

A few days ago i received this email "Dear Internet User! Microsoft Company have donated £1, 500, 000 Pounds to you and your family as a benefit". This has to be a scam but I just wanted to post it up because I'm sure somebody will get taken by this before it's all said and done. So if you get an email from Microsoft company or anybody else claiming to donate millions on your behalf don't respond otherwise you won't hear the end of it! I'm advising you of this occurence, for you information and followup if you should choose. Last week, and again today, I received a call from 999-910-0103.
The called was an East Indian male, who was quite difficult to understand, purporting to be from Microsoft in New York. He advised me that my computer was sending messages to Microsoft, and that there were errors on the computer which could cause it to malfunction. He had me check a few places on the computer, and then told me to go to this web site, push the button in the centre of the screen, and that would let microsoft fix the problem. I asked him why I should do that on just his word alone, and and that he could be just trying to scam me.
Then I hung up. I did a search on the internet, and found that several people had received a similar call.

I got banned today for 2 months from XBOX Live because I put my Bio line as "9/11 was an inside job" and "Google WTC 7″ in the new Call of Duty Black Ops Game. I called and they said they can do nothing because it has been done by the XBOX Live Enforcement department and that they can't even contact them. The first guy on the phone didn't even know a third building fell that day. I told him when he got home to google WTC 7. But what was cool was he put me through to the Accounts department and there was a nice lady that was a truther. We spoke for about 45 minutes about Building 7. It was awesome. I even had a nice 9/11 Emblem in my Black Ops player card. How dare they suspend my account for this?

During the recent LIVE dashboard update, our 360 stopped in the middle of loading which stopped the 360 from working at all; no games, no anything. I contacted the 1-800-4MY-XBOX telephone number. I was told by him that the only way to fix the problem was for me to download the update to my PC, then burn it to CDs, and then insert them into my 360. He said the problem was because the update was proving to be "full of holes and glitches" and the servers were "constantly crashing". This will be the very last Microsoft gaming platform I allow in my house and I would warn other consumers against purchasing their products due to sub-par service and poorly tested updates.

karen t burnett
from Moscow, ID
When I upgraded from Windows 7 to Windows 10, I lost the Solitaire game I had used for years. I would like to get it back, because it was free and uncluttered by ads. Any suggestions?

My hotmail account got hacked and the ONLY system they have in place for determining ownership of someone's account is through an automated system. The system doesn't work for anyone that rarely uses their hotmail account. The security information had been changed by the hacker and so even the security question I was being asked was written in Venezuelan (the hacker was from Venezuela, thanks to an email I got informing me of the person's IP)! I spent 4 days trying to talk to customer services and they just kept saying the same thing over and over "keep trying the automated system that rejects you every time because you're not giving us enough information". When I demanded contact information for a complaints department, my case was closed and no one ever replied to my messages.

Dean Pennell
from Owosso, MI
I went through your so called free upgrades to windows ten on five of my computers and it unactivated my my Microsoft office 2010 pro on two computers and will not let me reactivate them. It says the serial numbers are invalid. I am getting sick and tired of paying for things with you people and I run a lot of equipment and pay a lot of money and have nothing but problems on this activation crap the last few years. If you are going to sell it if people's computers crash or get a virus or upgrade and need a reload you should not have to go through this grief.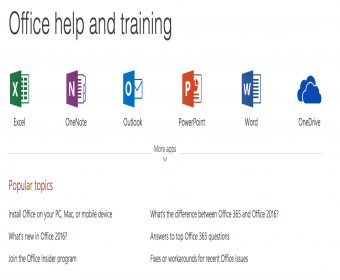 Christopher Manley
from Huntington, NY
Your company does a Christmas song and rewrites the lyrics to omit God? I intend to turn the other cheek so Bill Gates and his company can kiss my Christian ass goodbye. I will buy an Apple Computer. I don't do business with politically correct morons who are anti-Christian and insult Christians during the Christmas Season.

Francine Daigle
from Timmins, ON
I downloaded Windows 10 on 6 computers and out of 6 computers, 4 computers were frozen on the blue language screen with nothing to do but to restore to factory default and reinstall all the software that were on these public computers. Windows 10 does not install properly on all computers... users beware.

George Montrose
from Logan, UT
I've had Office 2010 for some time. Sometime last month I lost it, I don't know if it was something I did or not, but now every time I try to open it I am asked to re-register it. Therefore, I am unable to retrieve all my documents in Word and Excel. It asks me for the original code to register and I don't know where to find that now. What can i do to reinstall this program? Thank you for any help you can give.

Microsoft has the worse customer service I had the most terrible experience while making a laptop purchase online. I was talking to Microsoft rep and I was put on hold for one 30 minutes couple of times, I was continuously on the phone fore more than 3 hours and after 3 hours of wait, the Microsoft rep lied to me that my order was completed and hanged up. Since I didn't not receive any confirmation email of my purchase I realized my order might not have been completed. so I called Microsoft again and this time they put me on hold for another hour and this continued for 4 more hours.
SO I was basically on the phone with Microsoft for a total of 7 hours just to make a purchase. I spoke to 3 different reps, supervisor but no one helped me nor even appreciated my patience of waiting more than 7 hours just to make a laptop purchase. On top of that when I asked for a compensation for wasting my 7 hours and have such a terrible customer service they did not offer me any compensation. SO when I talk to the second level supervisor, after 7 hours of wait and all the delay they made to my order and all the inconvenience that I went through I was offered 10 $ compensation.
Thus, Microsoft has the worse customer service in the world. I have never seen such ridiculous customer service. Basically Microsoft does not respect its customers and also insult their customer. After this I might never purchase from Microsoft anymore.

Edward Kissko
from New York, NY
Since installing Windows 10, the message"Dell Stage requires windows 7" pops up. How to I get rid of this annoying box?

Jan housley
from Denver, CO
I am currently using windows 10 for editing purposes on my two novels. What I am complaining about is this: When I try to use the Replace and replace all function it does not work and I must go thru each chapter to where I have something in quotes to make the change. I would appreciate it if you could activate this replace and replace all function.

Ralph Husemann
from Gilbert, AZ
I bought a new laptop with Windows 10 and its the worst operating system I have ever tried, there is no easy way to run Win 10 I cannot even transfer my files via easy transfer. Having had MS products since 1995 using Win. 95,98,XP and 7. I am returning the computer and getting one with Win.7. If you do not offer a better easier system to use this will be my last MS product. I will go to Apple products.

Zachery Larios
from Redding, CA
I bought a Zune HD and it wouldn't allow me to download any apps. There's this one that my friend showed me and I loved it so much that I had to buy a Zune HD. Once it showed up at my house I did some research on how to download music because the app that I was wanting is called Audio Surf Tilt, and this app requires music. I paid money for pretty much no reason, and made an account for no reason just to not get the app. Why even create this product if you have no apps? Apps is what makes the devices so much fun. I did a lot of research. Everybody was saying... ''Where are all of the Zune apps that I now and love?'' Audio Surf Tilt was mentioned in at least 86% of those comments.
Before this all happened I thought your company was better than Apple, but I was wrong. If you do bring back the apps then I'm the one who's wrong, but I'm pretty sure all of the people who like Zunes will appreciate it and start buying more apps, and more Zune products if you make any more. I also read a lot of comments from Zune lovers that they thought the Zune mp3 players were going stop people from buying I pods all together. I've already been asked from multiple different people where I bought my Zune from because, they loved how it was so strongly built, and it was metal. I told them but I said I don't know if you would want one because they have no apps. They ended up walking away. So I guarantee if you bring back the apps you will make more money. If you do read this thank you for your time. Have a great day. That's all I have to say.

Karen Isbell
from San Diego, CA
I will be discontinuing the use of Microsoft computers very soon. Upgrading to Windows 10 has been nothing but problems and confusion. I've lost all my email, parts of my picture's, my movie maker is gone and in general these apps and programs are extremely difficult to understand. I was happy with windows 7 and sometimes had minor problems, but Windows 10 has made using my computer depressing and I don't want to use it anymore. I give 0 Stars.

Gail Cornell
from London, ENG
I got upgraded to office 2013 (because word in 2010 broke) at work this morning. Outlook looks AWFUL and despite my best efforts (and some very useful help tips from others who feel the same on the internet).. 40 mins in and I cannot make it look anything like it used to. Grey has got to be the most depressing color you could have chosen, bring back the blue please. How can a register my feedback with Microsoft?

Charlene
from Oakland, CA
I have a lot of complaints! However, the worst yet is waiting for Windows 20 minutes while it goes 'round and 'round when I'm trying to submit important information to The Employment Development Dept for my disability claim! 3 forms I've tried to submit. The first one disappeared because I hit the back button in an attempt to stop Windows 10 from going 'round and 'round! The 3rd one is spinning right now and has been for the last 20 minutes! I'm afraid to do anything but let it keep spinning because I cannot afford to lose my information!

Kathy McLain
from Newton, IA
Had a windows 10 automatic update and shutdown. When turned back on was a message that windows hadn't reloaded and to do a system recovery. I chose the option to save files which it did most but did delete many of my programs, some that had come pre-installed on my computer. I've been able to download most of the ones that I use frequently, but it's been time consuming. I couldn't download or retrieve the Microsoft 10 office starter that came preloaded on my computer and probably the program use most and even though I have most of my important things saved to a flash drive, with no program to open them, they're pretty much lost, including tax info and my Dad's obituary There are many important business and personal communications that I need.
In trying to find a way to get it back, I'm told it isn't compatible with windows 10, even though it worked fine when I originally installed the upgrade. There aren't any free upgrades offered anymore and to purchase a new office suite or even just word is quite expensive and no guarantee that they would open my documents. This is a real mess and I am not a happy camper. That and not being able to find things and just general recurring issues. I decided I'd just go back to 7 but it says the file is no longer there and won't recognize my recovery disc. Okay I can live with 10 but am royally ticked that I can't get my office documents without buying an expensive update. Oh if I could do it all over again, knowing what I know now. I certainly won't recommend any of my friends who've waited to upgrade. I want my Office 10 starter back!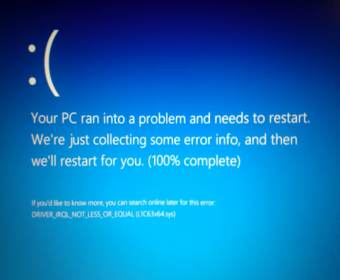 Todd Ziegler
from Portage, MI
I am a long time Microsoft user, mostly happy, keep going back and have bought for my family. I had to set up a Microsoft account years ago. I have lost my password, I never set up outlook, I have never been in it other than to get the stuff going for the computer. Last night I thought i would set up the outlook and it did not ask for a password and now I am locked out. The bad part is my computer is locked and I am getting very upset, I have no info to get to reset so I am out of luck with outlook. I do not know how this is customer friendly. I am not ready to give up on Microsoft but you make my life hell. Only with old information can I reset, I have none...what about helping? Or is it you got my money and screw you? I would rate Microsoft less than one star if I could right now.

Tim Cravener
from New Kensington, PA
How can I submit an email complaint when I cannot get in to my email account to verify my complaint? Microsoft has without a doubt the worst customer service. Wow I really miss Netscape.

Ann Cobban
from Phoenix, AZ
After researching Windows 10, I value my privacy more than a software package. Also I have found a lot of files on my hard drive for Windows 10; ie GWX, etc., which I remove from task manager every day. I believe it to be an intrusion on my right to decide what software will run or won't run on MY computer. I DO NOT AND WILL NOT INSTALL WINDOWS 10. I have tried, without success to delete the files associated (I am the administrator for MY computer). I want to know how to remove the files.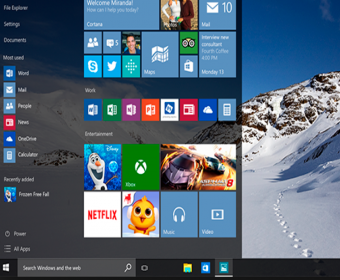 Marshall Handly
from Bloomfield, CT
I upgraded from windows 8.1 to Windows 10. My important business software (Timeslips, OCR, Accounting) no longer runs, network connections are gone, equipment no longer works. How do I get rid of this beast and get back to something that works? and why is Microsoft pushing this thing if it is so disruptive?

I had paid $200.00 to have my computer fixed by a Microsoft tech. After fighting with him for a couple of day's he never fixed it right and I wound up buying a new computer. He will not stop calling me all year and I keep telling him to stop calling, keep the dam money and quit calling I now get up to five calls daily of harassment from him with different tel. # numbers. He is a very disturbing person. My opinion he is a mental case! Your tech. are out of control scam artist. How do I stop this crap? or do I have to get a lawyer and sue ? The Tel. number he mostly uses is 305-560-5492.

Julius Danna
from Milford, PA
I received an E-Mail from Micro Soft stating that someone was trying to access my Network. Nov 7th, 2015 02:57A.M. GMT. Location: Kbingo,, Nigeria. I.P. Address: 191.28.119.144. I was advised to fill out a consumer complaint form and provide this reference no: AZ-4819. I do not recognize this party that is trying to make a prohibited connection to my Network.

ed dowdell
from Melbourne Beach, FL
Recently I was given the option to upgrade from win. 7 to win. 10. at no charge. I appreciate the opportunity to try this out. But have found out that this is not what works for me, and I would like to go back to win. 7. My problem is with the windows live movie maker that is ok for making and saving, and subsequent distribution of same, all except the fact that there is no windows dvd maker that was previously part of the win 7. program. As I understand, I would have download the win 10 dvd maker to obtain this. I don't feel it fair that I should pay for this exception in the programing. So I need to know that if I restore to win. 7. Will all the recent pictures and videos be part of the restore from win. 10 to win. 7. Thank you for your attention to this matter.

Sumi Kumar
from Pasadena, CA
I bought a Nokia Lumia 435 cell phone. 7 months goes by and 4 months ago the battery starts to die on me. Now 2 months ago I applied for a replacement plan for the battery and no response yet. The employees of the service centers are very rude for that matter. I regularly purchase Nokia products but this will be the last one for sure. I never expected this type of rude service and now feel unlucky for getting convinced to buy this poor quality cell phone.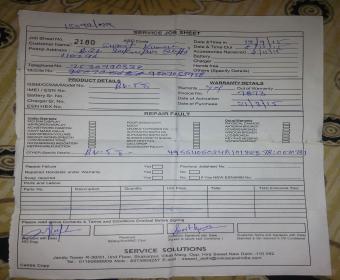 John Stocker
from Newark, NJ
I recently upgraded to Windows 10 from Windows 7. It has been the biggest mistake I have made! Windows 10 is the biggest piece of crap I have found! I lost all my links and now my computer has become possessed! I am not a computer tech person and find all this a major pain in the bum! I really want Windows NT back as my computer and systems worked the best with that. I have lost the games I would play, now my mail acts up and my computer is running slower than ever!
I should SUE you for what you have done to me and all the stress it has caused! You have no consideration for people like me!

Paul Snape
from Southampton, ENG
I am the owner of a Dell laptop computer which currently uses Windows 7. For some time I have been receiving advertisments from yourselves extolling the virtues of the new operating system, Windows 10 requesting me to update my system. I have been assured that my current system is compatible with Windows 10 and that I can update for FREE. It also tells me that I can revert to my previous system if not completely satisfied. On 30th October I decided to make this conversion and started the process. After a very considerable time (over 4 hours) my laptop confirmed that all necessary work had been done and that Windows 10 was now loaded on to my machine. I started up my machine in anticipation of using a new operating system. A beautiful picture filled the screen and an icon asked me to go on the internet. The word 'welcome' appeared and that was IT. After some time at the screen I finally managed to get up my old screen saver from Windows 7 with the error message 'Dell Stage requires Windows 7' On Monday I took my laptop to a local computer repair shop in Basingstoke and referred the problem to them.
Today, Wednesday', I picked up my laptop and was advised by the technician that the error message was indeed correct and that my laptop is unable to accept 'Windows 10'. Your misleading advert has cost me the sum of £85.00 (receipts available) to bring my laptop back to the state which it was in last Friday and I should be grateful if you would kindly re-inburse me for this amount which I can ill-afford and which I had no need to spend in the first place. In view of this unfortunate incident you may well wish to consider making suitable alterations to your advert.
Paul Snape
;p

Jerrel Drummond
from Conroe, TX
Windows 8.1 kept bugging me and I tried to avoid but, had no choice but to let it download and install on my PC and now I have lost a lot of data and the main problem is all of Microsoft office is gone. I am so sick of you people forcing hard working people to run your crappy programs and be your guinea pigs. I want something done about this. This is not right and if you don't make it right I will damn sure never use this crap again.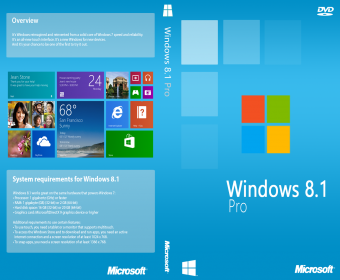 Harold Titus
from Mechanicsville, MD
I have had the Deluxe Bible Collection for 6 years. I have had it on Windows XP,7,8 and 8.1. I recently got Windows 10 for free. It worked at first on Windows 10, but then it stopped and I couldn't get it re-installed. Popup says that it is not compatible with Windows 10. I don't want to lose my Deluxe Bible Collection, but your sites are telling me that I can't go back to 8.1. Is there anything you can do to help me? I don't want Windows 10 at the expense of losing Bible Collection. Thank you for any consideration of my complaint.

David Mayer
from Providence, RI
I wanted to do some work tonight on my laptop. I started my computer. Microsoft decided I should not to work tonight. Microsoft hijacked my computer and forced it to restart and then proceeded to install 59 Updates. More than 2 hours later it is not done. And I got no work done. Does Microsoft really have the right to hijack my computer? Isn't that theft? I am going to Google Docs b/c Microsoft with no permission stole my compute for the night and decided I would not get anything done. This is why you should never buy a PC!

Joy Boultwood
from Havant, ENG
Having got a new laptop I first called Microsoft and asked if you could help transfer my office 365 to the new laptop. Microsoft turned the process into such a frustrating and unnecessary lengthy process costing me much in phone costs so I aborted the attempt deciding I would handle the situation without your help. I therefore cancelled my old subscription due to run out on 6/11/15 account email. I then set up a new account (I don't care that there is a cross over) using the email address as above which was fine for a whole 2 days. But now when I try and use same it comes up with a message to update my account!! when I do it then comes up that account updated to include this computer. However that is immediately followed by a notice that says Microsoft do not recognize the license and I am promptly cut off. I checked the email sent to me re confirmation of order and it appears to me that you have combined the two accounts and just renewed my old subscription therefore cancelling out the new one? This is extremely inconvenient and unacceptable to me = I called Customer Services again today and again gave up due to the length of time they kept me hanging on the phone without any sign of this situation being resolved. Please rectify this URGENTLY my contact email address for the complaint is on the email I sent to Microsoft.

Dean Poindexter
from Lincoln, NE
I have been trying for a week to install Windows 10. When installed several technical problems arose. Upon contacting customer support several times over the last week, I have been humiliated, laughed at, and lied to. At least 5 call backs were promised and none made. My real complaint to Microsoft is that I have lost over $700 because of this. At one point my computer was rendered non-operational by Microsoft. I am asking one more time, please Microsoft, I need some technical customer service!

phillip ball
from Centralia, IL
Microsoft bingo, it freezes up and has done so for over two weeks. I thought something would have been done by this time. I enjoy these Microsoft games on windows ten; but I have had to start over after playing one game of bingo. I also have to start bingo by the app over and over till the game loads. I will keep playing, although it's less taxing if it goes like it should.

Maria Amato
from Nottingham, ENG
After an update I found that windows was not working properly and so I lost most of the windows and since then I have updated to windows 10 but there again I am not getting the same windows that other people are getting I have something called windows edge and I have been ripped off already by various windows repair companies all from the windows apps up to now for a total of £398.00. I am getting as many as six calls a day from various windows technicians telling me that my computer is at fault and I cannot update windows correctly.
As a pensioner I do not have money to waste on any more so I want you to know that these mongrels are ripping people like myself off in the name of WINDOWS but I am now sure they definitely are NOT windows but sham companies that you allow to represent yourself. This is fraud and I know it but how on earth can I get my windows fixed by without falling foul of those companies. I have McAfee that keep them at bay from my computer but now I have them ringing me at all hours from all over the world. Please help but can someone give me the corporate email address to complain?

Christopher Harris
from Mesa, AZ
After purchasing and downloading Microsoft, making monthly payments I have an issue arise and when I called to get help with the issue I am told that the ONLY way to fix this issue is if I pay you guys $109.99, yet that is not telling me what the problem is that is so they can try and figure out the damn problem. So, basically what you guys are saying is that your product is crap and that you're not sure if you can even fix the issue but still expect me to pay you guys to do nothing? I want this issue resolved and not by paying you guys even more money, I want you to stand by your product! Stop trying to get as much money as you can out of people before you even tell me what the problem is.

William H Timmermans
from Wenatchee, WA
I liked the way the Hotmail email was set up, then you changed it to make it more complicated, now you changed it again, are you kidding, you really think it is better, it keeps getting more complicated and messy. I along with many others are seriously thinking about changing, because this is absurd.

I am attempting to buy Office 365 from Microsoft on line . It asks for my e mail address no prob, but I have forgotten my password. Systems the asks for my 'Code' what is this and where do I find it. Did telephone a Microsoft number by it was unobtainable/deleted. Do I persevere and buy 365 or do I stick with Open Office for Free? I am one frustrated customer.

Tammy Quoetone
from Duncan, OK
I installed the update for Windows 10. Soon after I was in the hospital with a sick child and back and forth with him to the ER. By the time I was back on my computer and realized how screwed up it was due to Windows 10 it was too late to go back to Windows 7. I have been through several calls and chats trying to fix the problems caused by the update. I have to restart or warm boot my computer ever other minute. I have been trying to fix the issue for several days and have finally realized that I would be better off in terms of time and frustration buying another computer even though I've missed a lot of work recently and don't have the money to spare. I can promise you that computer will be a Mac. I never want to go this much trouble again trying to get help that doesn't exist. I understand now why most of my friends have already switched.

Walter Baechelen
from Tampa, FL
I've been playing on the MSN games website and recently I've gotten knocked off in the middle of a game withe reason being "invalid move". How can I make and invalid move on a game controlled by MSN? I have multiple clips of the messages dating back to August 11, 2015. This can happen almost every day and sometimes more than once a day. I play Hearts on MSN and other players have had the same problem. Is this ever going to be fixed?

Leslie Busch
from San Antonio, TX
On 9/16/2015 I downloaded Windows 10 (I thought) and when I got "critical process died for Windows 8" I decided to run Belarc Advisor. It indicated that Windows 8 Professional was on my computer and not Windows 10. Well, so much for the FREE Windows 10 to the consumer. I was using Widows 7 Ultimate before the upgrade. I am not very happy with Microsoft.

LaDonna R Washington
from Memphis, TN
I never got the upgrade icon for windows 10 I called tech support and they did what thy called a clean download. I explained prior to this that I wanted the windows Dvd player upgrade that is why i wanted the icon to reserve then get windows 10. The tech did the opposite and used the Windows Media Creation tool to download windows 10 after I never got the Dvd player I contacted customer service who told me that there was nothing they could do about it short of me paying for the upgrade that was suppose to be free with me switching from windows 8 to 10. It clearly was not my fault that the program was downloaded incorrectly which allowed for me not to get the feature that I originally upgraded for. I was then told that I could not go back to windows 8. I am truly upset about the miscommunication with this situation.

Richard L. Hyatt
from Norfolk, VA
I have upgraded windows 7 to windows 10 and that was a big mistake, I admit, Now my MS Office isn't working other than MS word, I use PPP a lot and now it isn't where I can use it anymore. How can Microsoft screw its customers in this way? Also note, its still on my C drive but I haven't figured out a way to get to that drive or to the functions that "My Computer" is not allowed on the windows 7 version. Also I cannot get to the DVD drive as I could before the upgrade so I cannot play the PPP files I had saved to this drive. I want windows 7 back. How do I accomplish this?

Connie
from Middletown, OH
I'm 62 years old and on a very limited income. Microsoft will not permit me to print, until I pay them $100. I like to write to my grandchildren, for their birthdays, special events, Christmas etc. They love it and I enjoy it. Well, Microsoft, has locked all of my writings. I can't edit any of them, because they want their fee. Microsoft needs to offer Seniors a discounted rate. I just don't have an extra $100 laying around. I don't know what to do...

Simple request, when I downloaded Window 10 it deleted my windows game folder that was always available with windows 7 now I can' t find anything that comes close on the web, I just want to know how to get them back or don't they exist anymore.

Dn Stewart
from Orlando, FL
I went in search for problem for the problem on my computer to install the Windows 10 update. Microsoft leads me to web site part of Microsoft family wrong. However I bought the program. It comes out this will not fix my problem (false advertising) I will be going to my bank stop payment for good reason. Your company is part of the problem in this country. Your company have the most part companies outside USA. Look at the people are upset with the politician these and your company is part of this. I will be going on Twitter and Blog about my experience on your web sites.

David Docksteader
from Toronto, ON
2 hours 37 minutes on hold today after giving up after 1.5 hrs waiting on phone yesterday and then handled by a tech person who was inaudible and then dropped my call when trying to transfer me to level 2 for the support I need to finish the mess that Windows 10 upgrade has caused. One level two person worked remotely on my lap top after over one hour and not complete resolve the phone went dead and he never called back in spite of taking my number at beginning of call. First Case # was 1301224627 and I've tried to get resolve at least twice since and hours of waiting and no call back when automated system claims to do so.
Your poor service and inability to support clients is a travesty compared to the Apple support I've experienced for my Apple products. I'm left with no options now but to try and chase down assistance through one of your stores I guess as I cant continue to endure the ridiculous process you put clients through on line or via your quasi "support" services. I'll be interested to see what if anything comes from this supposed complaint department report. Very dissatisfied Microsoft consumer for many years who is being pushed to Apple products and services because of the evident difference in quality of service.

Suzanne Jeffris
from Seattle, WA
Windows 10 ruined my computer. It takes 6 or more times to turn it on. I'm so angry about this. Wish I had never downloaded. Are you replacing my laptop?

Sarah Akeana
from Boise, ID
I've been with Windows phone ever since I've had a phone, and wtf I am extremely mad!! You guys take 6snape away, ooh no you don't just stop there, you take away all the other alternatives for snap chat. This would not be a problem if you guys just had snap chat in the first place. So in return for this act I have posted what you've done to all my 5,000+ subscribers, and not just that but why this phone sucks. I swear I am moving on to android, you guys have screwed me over for the last time.

Shirley Faye Bailey
from Salem, OR
On 04/29/15, I received from my granddaughter a message entitled: "No Subject" which in my giving her 2 pictures of the SARTORIUS MUSCLE to send me, as she knows how & at 79 years old, I don't. I wanted such pictures to send on to others who were interested in learning that after years of severe pain, I had learned that such stemmed from a troubled SARTORIUS MUSCLE (bad affect often comes from sitting).
I told several that I had email pictures of that muscle which I would email them so they could see what muscle I spoke of, and then, like myself, from Internet, learn more of it and exercises to combat problem. However, such will not go through, & I received a note from Microsoft account security letting me know they caused such. I AM FURIOUS!! I WANT THAT EMAIL CLEARED SO THAT I CAN SEND IT, ALONG WITH INFO CONCERNING IT!
I welcome any and all to see that email for the help they too could derive from such, too. That muscle causes pain to numerous people without them knowing, as I myself didn't, that it causes pain and what exercises help eradicate the pain.

Ruth Grubbs
from Cincinnati, OH
I have spent several hours today trying to change the expiration date on my credit card that I use to pay for my MSN account. I have tried to do it online and with 3 different customer service people all to no avail. Two of the people say they will call me tomorrow and possibly solve the problem. Why is this simple change so difficult? Also 2 of these employees I spoke with were very difficult to understand.

Barbara Slover
from Sacramento, CA
We are well aware about the issues of identity theft and fraud these days so we have been strongly advised and persuaded to use different passwords for different accounts, memberships, et cetera. Due to the fact that I had not needed to use the Microsoft app on my phone in so long, I forgot my password. I had to reset it and did successfully. I was okay for the moment, but the thing was that password reset to the application had reset ALL OF MY PASSWORDS. I have at least two if not three things involving Microsoft requiring a password to gain access, and though they were all different to begin with, they were all changed to the single password used when resetting info on my Microsoft application. This is a serious issue and loophole that they need to get to fast and quickly fix, otherwise they pose as an access point for threats attempting to acquire information about one and commit identity theft and fraud in that individual's name.

I bought a Lumia 640XL and created my Microsoft account. However everytime I try to download an app, I'm continually notified to verify my Microsoft account by checking an email that's been sent to my Microsoft account. Problem is the email is never there (and there's no Junk box which I'm informed the email 'might' be there)
Have feedback for Microsoft?
Thanks for your feedback!
Sorry. Please try again later!