Microsoft
Microsoft Complaints Continued... (Page 3)
518+ reviews added so far. Upset? Call Microsoft corporate: 425-882-8080

Roy Murray
from London, ENG
I've been having issues with my laptop. I called " know how" who said it was an issue with aol my service provider. I called aol who informed me it was an issue with Windows and with adobe. All were helpful but couldn't resolve the issue form. It was suggested by all that I contact Microsoft as this was a well known issue with Windows 10. I have wasted 2 days trying to get support from Microsoft. They call you and when you present the problem the agent promptly hangs up despite the call being recorded. This happened to us 7 times today.
One agent said he would call back at a specific time and did not. Only one agent followed the correct procedure, giving us a case number so the other agents would know the problem if you have to call back. It is a useless service, Bill Gates ought to spend his money servicing his customers not pretending to to benevolent with our money. I asked to be transferred to a supervisor and was promptly cut off again. If anyone in Microsoft reads this complaint I'd be happy to discuss my complaint with them and supply them with names and times of calls if that would help sort out the very obvious issues they have with their help desk and poor service. The agents need a rocket if this service is to improve, it is apparent that currently there is no quality control in the call centre. Poor, really poor service. Shame on you.

Dale Hoium
from Marietta, OH
Someone keeps telephoning me as a Microsoft Employee trying to sell me support service. Every time I receive this call it is from a blocked phone number and the voice is from the same person. I have told them I am not interested and to stop calling me. On 2-27-2016 I again received one of these calls, and again told them to stop calling. This time, I was told that the only way to stop the calls is to pay $19.95 as it is federal law. I hung up but within 20 minutes I received 3 calls from this blocked number which I did not answer. I cannot believe that this is truly from Microsoft but if it is, it must stop or I will be forced to start a campaign about how Microsoft is in the business of harassing people which will also involve the US Legal System. Your help in resolving this problem would be appreciated or we will meet in court.

Gary Titmas
from Buckeye, AZ
I purchased "Omar Sharif Bridge" from the Microsoft apps store and purchase was charged to my Visa. But, game will not download. When I tried to get technical help, I was told I had to pay $149.00 for Subscription to fix problem. I can't find anyone to give me my money back. Please refund the purchase money. In my opinion your support service is worst in the world.

W Thompson
from Sandy Hook, CT
Microsoft has done a dump and run on product support for loyal customers. They no longer supply critical replacement parts for surface pro 2. I needed to replace the power supply (brick) for a surface pro 2. Went to Microsoft store and was told MS no longer has parts and to try amazon. Called MS support phone line and was told that they never heard of going to amazon and to call the MS online parts store. Called on line part store and was told to use the surface.com/power cord website. No help there, the person obviously didn't understand. I've never had this experience with any other laptop manufacturer so soon in the product cycle or even years later. Don't ever buy a MS hardware product if this is the type of support we can expect. They clearly don't understand how long products are kept in service.

Vincent
from Thurmont, MD
My computer crashed, I reinstalled windows 7, everything going great till I uploaded a mandatory critical file required by Microsoft. During installation, got message retracting all installs due to an installation error. Now nothing is working correctly, its taken me an entire weekend plus two days to get my system back to what I call normal and not nothing is working, something is running in the background, programs are locking up. Without running anything and computer is idle, my CPU usage is at 32% and if I run any programs it increased up to 90%. It is NOT due to a spy, virus or anything else. This was created by Microsoft during a mandatory install.

Keymora
from Washington, DC
I have had my Microsoft Windows phone (640) for 3 months and the whole time I have been disappointed, when I purchased this phone I had no idea that I was not gonna be able to get the same apps as others, I think it's unfair, windows users should be able to have the same apps as any other phone. I just hope they know they are loosing customers and nothing but bad reports, if something is not fixed and soon I will have to switch phones and never come back to windows. Sincerely, and very unhappy customer.

Tonya Everhart
from New Port Richey, FL
I placed a Nextbook tablet in the hands of Roy Rimmer about 4 months ago to add windows ten to my android table. He was to keep both operating systems on the tablet. He assured me this could be done. It took about 2 months to communicate to me that it was done but forget to bring it with him. Then that is when he told me he took the android system off the table and that windows ten was to big and I needed a new processor. I was very upset that he didn't follow my instructions and no call to verify that by putting windows on the tablet I would need additional work. I told him that it is his responsibility to notify me that what I requested could not be done. I asked him to please put the tablet in the condition I gave him and he said he would.
I have reached out to him many many times and he does not return my calls and I still do not have my tablet which has been about 4 months now. This is unacceptable and and I have been very upset that a I would have my tablet stolen from me. I want my tablet back operating and at no charge. He didn't do what I requested, nor asked me what he should do when windows ten would not operate properly. If he no longer has my table then Microsoft needs to give me a new tablet asap. 4 months is not acceptable and with no communication I'm afraid something has happened to my tablet. He is an experienced tech and before he started the work should have been confident it would work. He will not return my tablet or calls. I have no means to get on the internet from my home cause my tablet is all I had. Im very upset and Microsoft needs to fix this problem asap.

I have tried to give Windows 10 a chance but I am really mad about the password changing. Why do you want me to make a new password when I want to change my password back to my old one? I remember my old one better but it tells me that I need to make a NEW password. What's so bad about changing back to a password that I remember better. And imputing files I don't need and need to constantly delete (pictures inserted)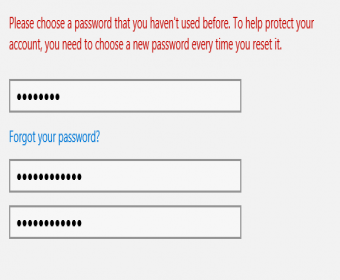 Rose Hiceman
from Dayton, TX
I bought The Island Castaway 2 game. I have been charge 3 times for this game. I already complained once already and you did nothing. One charge was on American Express Card and the other two was on Direct Express Card. I have not heard anything from you. Nor has there been a refund. I will never buy anything from the Microsoft store ever again. I think you are a big rip off.

On 04.12.15, I purchased item (MS Office Home and Student) for £99.00 from amazon order # 026-6410323-2226742. On 20.01.16, my IT adviser and MS Solutions Provider, Jamie Seviour of Frometech Ltd (contact details below). advised me to buy the MS O365 Business Premium to include MS Exchange so that my business could put up and host a website, could run email and share contacts/ calendars. I started a free trial and am looking to purchase this when the trial comes to an end.
The consequence of the purchase of the MSO365 is that I no longer need any of the apps from the original student license. I contacted MS (mid Jan), explained the situation in its totality and asked for a refund. MS advised me that I would receive a call to discuss and progress the refund. I received a call from MS (a re-seller) who couldn't help me. He advised me that MS would be in touch. Had I known that I should have contacted Amazon, I would have done. Legally, having been advised by MS that I would receive refund, there has been consequential loss when these funds have not come through.
I didn't receive any further call. In spite of me trying to contact MS on a number of occasions over 4 weeks, either online chat with Office 365 or ringing MS support in Uk, no-one was able to help. I contacted Amazon on 30th January who informed me that the cooling off period had essentially come to an end and I couldn't receive any refund from them.
I spoke to MS again today but unable to help. I am seeking full compensation in the form of 24 months free O365 Business Premium Service.

Oran Pearson
from Barstow, CA
Why am I unable to single space mail merge labels in printout. Preview of listing shows name and address as single spaced but "not so". I am using Word 2013 as 2016 lacks or deleted certain features which I use and like in 2013, i.e. tab (icon) in top ribbon which allows selection of Outlook addresses for labels option selection fill-in for one.

albert selvanayagam
from Bengaluru, KA
Unable to open Hyperlink - when I attempt, the pop up says, "Your Organization's policies are preventing us from completing this action for you..." Kindly fix this for me. I am 79 years - not so familiar with complex manipulations in the system. I will be very grateful.

ann estep
from Austin, TX
I hate Windows 10. Too many gimmicks - you took away too many 'comfortable' things - no ICONS... sick of this program.

Laurence
from Strathfield, NSW
Well Excuse me but with windows 10 you have sold your souls to the Bloody minded. Do you have any real consciences? Are you predicting and deliberately planning to make people Sheeple? Stop This invasion of our liberties. You are asking People (sheeple) To give to you their rights.
With windows 10 you are deliberately sucking people in with your free offer for the Update. You know full well that what you are asking in return from the people for that free program is information from that program that is sent to cloud? I for one will never do that. I will keep my right to retain my info on my console and leave you blood suckers the hell out of my personal bizz. What you are asking people to do is Freely give you all their details and trust that the information they give you will be safely handled and their rights protected. And you expect us to trust this?
You will sell info, you will find loop holes in the law and you will make your profit at the expense of your clients .. That much I know for sure. So Prove me wrong and withdraw windows 10 directives encouraging people to upload to clouds of any Kind at all In any shape or form. In the mean time I will be telling any one that will listen Not to trust such an obviously personal liberty infringing and Evilly manipulative directive as Load to cloud and save space on your computer ... We all know that you intend on forcing the issue by limiting space on a computer drive so as to encourage people willing or not to use the cloud.
I will not Be Fleeced or manipulated by You Or any other company trying to hide behind Policy or for that matter loop holes in either the public's understandings or letter of the law . I Am No Fool And I am Not Alone in My opinion and suspicion of the true intentions behind this form of personal forced disclosure of the general public's personal information . We ARE NOT (CATTLE ) Don't you dare assume I will sit here and let you round us all up and except your brand. Tell you what Mr Microsoft? How about you disclose to the whole world in an email to all of those who use your devises or software or services all of your daily doings in exchange for what we are being asked to give you and your minions?

mirella mcknight
from Denver, CO
Since September I have called Microsoft to cancel a monthly fee that we keep receiving. Every month they tell us that they are refunding the fee and closing everything such as credit card information. To date we keep receiving monthly charges. This is not customer service to your client. Everyone takes the lead but no one completes the task that has been asked by the customer. I cannot believe being a large company that taking care of your customers are not the top of your business. I would never order or purchase anything from microsoft. I hope that following through on a client request will be at the top of providing great customer service. As for me I am very disappointed on the way this has been handled.

Terrance
from Staten Island, NY
I am receiving phone calls from 724-422-9755 a few times each day. They are saying that they are windows and your computer has a problem. I told them to stop calling and they continue. This is a scam, you would not call my wifes phone number. The Microsoft corporate headquarters needs to look into this matter, so that other customers will not get scammed. This needs immediate attention. thank you

jerry klukow
from Pinellas Park, FL
A virus notification appeared on screen directed to call 1 877 282 2041. She identified herself as windows representative and she was allowed into my computer. After some time she said could not be fixed without paying minimum charge of $209. There was also higher priced plans company name was techlive connect? They were using Microsoft logo and so requested she get out of my computer then pulled battery out and put back in it. It works fine now but you should be aware of this scam going on.

Beverly king
from Crossville, TN
Windows 10 downloaded on my laptop with out my permission and now my laptop is useless. It has slowed way down and I cant access all the programs that came with my computer! Nothing works right. I want windows 8 back and my laptop restored to its original working order! Without loosing all my pictures and programs I had before this unwanted program from Microsoft took over.

I was browsing YouTube, as I often do, and my internet was disconnected. I called Microsoft and asked them to fix the problem. The solution was for one employee (whom I shall not mention) to scan my computer, abort mid-way, and then point out all my security problems and NOT fix them and tell me to buy security when I specified that I had no means to do so.

Seymour Mattis
from London, ENG
I have recently bought a Microsoft Lumia Mobile Phone and cannot access most features on this phone, so it would appear that I have wasted my money. Although it allows me to generate a code to confirm my email address it does not allow me to use this 4 digits code to verify this email address. What will you do to fix problem? Problem must be resolved asap for confidence in Microsoft products.

I bought office home and student 2010 in march 2013 I used the product key to install this on my laptop but this laptop has broken the screen is shattered so I cant see anything. I contacted 5 of your advisers 2 on Monday 4th jan. the service has been appalling and I am very very upset you really need to look at your team. The following are just some of the complaints I have: Monday 4th Jan - evening around 18.00pm
adviser I kept writing the product key down wrong, took ages to answer each question, it was hard to understand him, told me he couldn't download this and I would have to by another one, my partner talked to him and said this is not correct and he was very unhelpful.
Monday evening still 19.00 pm: adviser 2 was unable to write the product key down correctly, my partner who is a computer wizard was unable to understand the lady and she took over my computer to download X16-32007.exe though this lady was polite and did do what we asked, it was hard to understand her, sadly my internet connection was awful last night and the computer crashed, we were given a case no 1320646446. Tuesday morning around 11.00am: 3rd Adviser, couldn't write the product key down correctly, was stalling and turned his microphone off without telling me what he was doing, said my product key was wrong though I pointed out I had a case no from last night, was very unhelpful, It was hard to understand him, this is awful service, so decided to re phone.
For the leading software company I think this service is awful all I'm asking for is a DVD that I can install an old package onto my computer due to im doing a college course and need Microsoft word. I have wasted hours talking to people from other countries that are unable to write a stupid code down in English.

Sergio Mora
from Heredia, H
I like windows 7 instead windows 8. Because windows 8 hides websites,pages or any work that you have on the scream. It is not friendly windows. This is the windows I do not like at all. I rather windows xp! And windows 10? I do not know. I think every time that windows improved, it is more difficult to the user to understand what windows is about. I hate the adds to try windows 10. I am not going to waste my time testing an other windows that is going to give me a hard time to work.
My opinion is this one. No offense Microsoft. I do not like windows 8. Thank you for the chance to speak up.
I almost forget why internet explorer is still a browser? There is no competition to find info in the web. The blue e? What is that for? Only an Icon in front to your eyes? I hope windows 10 looks like windows 7 or xp! for user...... Not for the engineer! Sorry for my bad english. Maybe? I would like to have an answer to my complaint from Bill Gates or Microsoft Corporate office.

I would need days to tell you how I feel about my Lumia 735 phone. Also ms account in computer uses password one time then it will say you entered it wrong and you have to go through all the bull of setting up a new one. I can't wait to get rid of my phone. I call it useless friendly. Can't even get phone number for customer service.

Derrill DeRamus
from West Palm Beach, FL
I have recently purchased a laptop with Windows 10 and trial 365; it is almost dysfunctional! It is the same old Windows made more difficult to navigate. You are about to see me go to Apple if Microsoft cannot get it right.

Corey Williams
from Bangor, NSW
I have a Microsoft Lumia phone & it is a piece of crap. The apps are bad -- specifically the camera which I uninstalled because it never worked. Never been more unimpressed with a so-called smartphone in my entire life. Highly unrecommended pile of steaming bs. Whomever designed this phone should do themselves a service & quit their day job because they're a clueless fraud.

Philip T. Pegues
from Kilgore, TX
Microsoft is the worlds (almost worst) invader of personal computers. Everyone in this company believes Microsoft is now under foreign ownership. Americans would not invade our privacy (and adds) like you are doing at this time. If I could, I would get rid of all five of our Microsoft machines (some of our internet customers agree) and find another that would let me use the machine for purposes I designed. NOT TO "hawk" PRODUCTS as Microsoft. does. And all the while, offering less with your machines---ie. I let Microsoft put Windows 10 on my personal machine and found you had removed the games that were on the machine.

Ian Rokeby
from New Westminster, BC
I am unable to print envelopes any more due to the new Microsoft Windows version that was "dumped" on us with the latest upgrade. Thought you might want to know. Maybe next year we will be able to get Christmas letters out in less than two weeks of fighting with it. Back to hand addressing.

karen t burnett
from Moscow, ID
When I upgraded from Windows 7 to Windows 10, I lost the Solitaire game I had used for years. I would like to get it back, because it was free and uncluttered by ads. Any suggestions?

My hotmail account got hacked and the ONLY system they have in place for determining ownership of someone's account is through an automated system. The system doesn't work for anyone that rarely uses their hotmail account. The security information had been changed by the hacker and so even the security question I was being asked was written in Venezuelan (the hacker was from Venezuela, thanks to an email I got informing me of the person's IP)! I spent 4 days trying to talk to customer services and they just kept saying the same thing over and over "keep trying the automated system that rejects you every time because you're not giving us enough information". When I demanded contact information for a complaints department, my case was closed and no one ever replied to my messages.

Dean Pennell
from Owosso, MI
I went through your so called free upgrades to windows ten on five of my computers and it unactivated my my Microsoft office 2010 pro on two computers and will not let me reactivate them. It says the serial numbers are invalid. I am getting sick and tired of paying for things with you people and I run a lot of equipment and pay a lot of money and have nothing but problems on this activation crap the last few years. If you are going to sell it if people's computers crash or get a virus or upgrade and need a reload you should not have to go through this grief.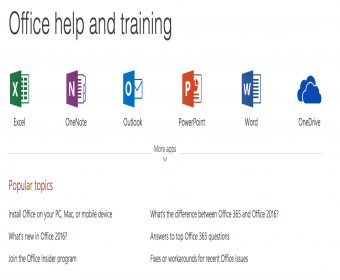 Christopher Manley
from Huntington, NY
Your company does a Christmas song and rewrites the lyrics to omit God? I intend to turn the other cheek so Bill Gates and his company can kiss my Christian ass goodbye. I will buy an Apple Computer. I don't do business with politically correct morons who are anti-Christian and insult Christians during the Christmas Season.

Francine Daigle
from Timmins, ON
I downloaded Windows 10 on 6 computers and out of 6 computers, 4 computers were frozen on the blue language screen with nothing to do but to restore to factory default and reinstall all the software that were on these public computers. Windows 10 does not install properly on all computers... users beware.

George Montrose
from Logan, UT
I've had Office 2010 for some time. Sometime last month I lost it, I don't know if it was something I did or not, but now every time I try to open it I am asked to re-register it. Therefore, I am unable to retrieve all my documents in Word and Excel. It asks me for the original code to register and I don't know where to find that now. What can i do to reinstall this program? Thank you for any help you can give.

Microsoft has the worse customer service I had the most terrible experience while making a laptop purchase online. I was talking to Microsoft rep and I was put on hold for one 30 minutes couple of times, I was continuously on the phone fore more than 3 hours and after 3 hours of wait, the Microsoft rep lied to me that my order was completed and hanged up. Since I didn't not receive any confirmation email of my purchase I realized my order might not have been completed. so I called Microsoft again and this time they put me on hold for another hour and this continued for 4 more hours.
SO I was basically on the phone with Microsoft for a total of 7 hours just to make a purchase. I spoke to 3 different reps, supervisor but no one helped me nor even appreciated my patience of waiting more than 7 hours just to make a laptop purchase. On top of that when I asked for a compensation for wasting my 7 hours and have such a terrible customer service they did not offer me any compensation. SO when I talk to the second level supervisor, after 7 hours of wait and all the delay they made to my order and all the inconvenience that I went through I was offered 10 $ compensation.
Thus, Microsoft has the worse customer service in the world. I have never seen such ridiculous customer service. Basically Microsoft does not respect its customers and also insult their customer. After this I might never purchase from Microsoft anymore.

Bill Kowalski
from Salem, MA
Windows 10 really messed up my computer bad. Big mistake upgrading. Can't watch videos, can't do anything fast. Apple here I come. Microsoft sucks!

John Sullivan
from Newport News, VA
Resent this forced downloading of Windows 10 upgrade. I hit later and still downloads. You do permit an opt out but only at the end. This sucks. Next computer will be an Apple.

Edward Kissko
from New York, NY
Since installing Windows 10, the message"Dell Stage requires windows 7" pops up. How to I get rid of this annoying box?

Jan housley
from Denver, CO
I am currently using windows 10 for editing purposes on my two novels. What I am complaining about is this: When I try to use the Replace and replace all function it does not work and I must go thru each chapter to where I have something in quotes to make the change. I would appreciate it if you could activate this replace and replace all function.

Ralph Husemann
from Gilbert, AZ
I bought a new laptop with Windows 10 and its the worst operating system I have ever tried, there is no easy way to run Win 10 I cannot even transfer my files via easy transfer. Having had MS products since 1995 using Win. 95,98,XP and 7. I am returning the computer and getting one with Win.7. If you do not offer a better easier system to use this will be my last MS product. I will go to Apple products.

Zachery Larios
from Redding, CA
I bought a Zune HD and it wouldn't allow me to download any apps. There's this one that my friend showed me and I loved it so much that I had to buy a Zune HD. Once it showed up at my house I did some research on how to download music because the app that I was wanting is called Audio Surf Tilt, and this app requires music. I paid money for pretty much no reason, and made an account for no reason just to not get the app. Why even create this product if you have no apps? Apps is what makes the devices so much fun. I did a lot of research. Everybody was saying... ''Where are all of the Zune apps that I now and love?'' Audio Surf Tilt was mentioned in at least 86% of those comments.
Before this all happened I thought your company was better than Apple, but I was wrong. If you do bring back the apps then I'm the one who's wrong, but I'm pretty sure all of the people who like Zunes will appreciate it and start buying more apps, and more Zune products if you make any more. I also read a lot of comments from Zune lovers that they thought the Zune mp3 players were going stop people from buying I pods all together. I've already been asked from multiple different people where I bought my Zune from because, they loved how it was so strongly built, and it was metal. I told them but I said I don't know if you would want one because they have no apps. They ended up walking away. So I guarantee if you bring back the apps you will make more money. If you do read this thank you for your time. Have a great day. That's all I have to say.

Karen Isbell
from San Diego, CA
I will be discontinuing the use of Microsoft computers very soon. Upgrading to Windows 10 has been nothing but problems and confusion. I've lost all my email, parts of my picture's, my movie maker is gone and in general these apps and programs are extremely difficult to understand. I was happy with windows 7 and sometimes had minor problems, but Windows 10 has made using my computer depressing and I don't want to use it anymore. I give 0 Stars.

Gail Cornell
from London, ENG
I got upgraded to office 2013 (because word in 2010 broke) at work this morning. Outlook looks AWFUL and despite my best efforts (and some very useful help tips from others who feel the same on the internet).. 40 mins in and I cannot make it look anything like it used to. Grey has got to be the most depressing color you could have chosen, bring back the blue please. How can a register my feedback with Microsoft?

Charlene
from Oakland, CA
I have a lot of complaints! However, the worst yet is waiting for Windows 20 minutes while it goes 'round and 'round when I'm trying to submit important information to The Employment Development Dept for my disability claim! 3 forms I've tried to submit. The first one disappeared because I hit the back button in an attempt to stop Windows 10 from going 'round and 'round! The 3rd one is spinning right now and has been for the last 20 minutes! I'm afraid to do anything but let it keep spinning because I cannot afford to lose my information!

Kathy McLain
from Newton, IA
Had a windows 10 automatic update and shutdown. When turned back on was a message that windows hadn't reloaded and to do a system recovery. I chose the option to save files which it did most but did delete many of my programs, some that had come pre-installed on my computer. I've been able to download most of the ones that I use frequently, but it's been time consuming. I couldn't download or retrieve the Microsoft 10 office starter that came preloaded on my computer and probably the program use most and even though I have most of my important things saved to a flash drive, with no program to open them, they're pretty much lost, including tax info and my Dad's obituary There are many important business and personal communications that I need.
In trying to find a way to get it back, I'm told it isn't compatible with windows 10, even though it worked fine when I originally installed the upgrade. There aren't any free upgrades offered anymore and to purchase a new office suite or even just word is quite expensive and no guarantee that they would open my documents. This is a real mess and I am not a happy camper. That and not being able to find things and just general recurring issues. I decided I'd just go back to 7 but it says the file is no longer there and won't recognize my recovery disc. Okay I can live with 10 but am royally ticked that I can't get my office documents without buying an expensive update. Oh if I could do it all over again, knowing what I know now. I certainly won't recommend any of my friends who've waited to upgrade. I want my Office 10 starter back!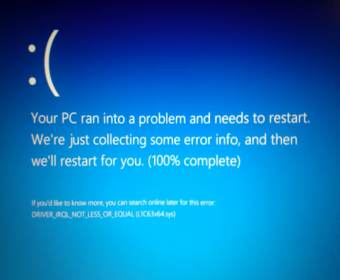 Todd Ziegler
from Portage, MI
I am a long time Microsoft user, mostly happy, keep going back and have bought for my family. I had to set up a Microsoft account years ago. I have lost my password, I never set up outlook, I have never been in it other than to get the stuff going for the computer. Last night I thought i would set up the outlook and it did not ask for a password and now I am locked out. The bad part is my computer is locked and I am getting very upset, I have no info to get to reset so I am out of luck with outlook. I do not know how this is customer friendly. I am not ready to give up on Microsoft but you make my life hell. Only with old information can I reset, I have none...what about helping? Or is it you got my money and screw you? I would rate Microsoft less than one star if I could right now.

Tim Cravener
from New Kensington, PA
How can I submit an email complaint when I cannot get in to my email account to verify my complaint? Microsoft has without a doubt the worst customer service. Wow I really miss Netscape.

Ann Cobban
from Phoenix, AZ
After researching Windows 10, I value my privacy more than a software package. Also I have found a lot of files on my hard drive for Windows 10; ie GWX, etc., which I remove from task manager every day. I believe it to be an intrusion on my right to decide what software will run or won't run on MY computer. I DO NOT AND WILL NOT INSTALL WINDOWS 10. I have tried, without success to delete the files associated (I am the administrator for MY computer). I want to know how to remove the files.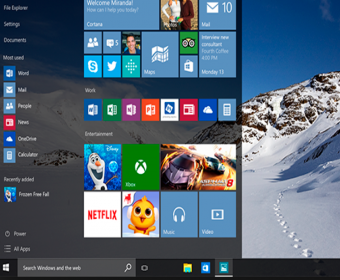 Marshall Handly
from Bloomfield, CT
I upgraded from windows 8.1 to Windows 10. My important business software (Timeslips, OCR, Accounting) no longer runs, network connections are gone, equipment no longer works. How do I get rid of this beast and get back to something that works? and why is Microsoft pushing this thing if it is so disruptive?

I had paid $200.00 to have my computer fixed by a Microsoft tech. After fighting with him for a couple of day's he never fixed it right and I wound up buying a new computer. He will not stop calling me all year and I keep telling him to stop calling, keep the dam money and quit calling I now get up to five calls daily of harassment from him with different tel. # numbers. He is a very disturbing person. My opinion he is a mental case! Your tech. are out of control scam artist. How do I stop this crap? or do I have to get a lawyer and sue ? The Tel. number he mostly uses is 305-560-5492.

Julius Danna
from Milford, PA
I received an E-Mail from Micro Soft stating that someone was trying to access my Network. Nov 7th, 2015 02:57A.M. GMT. Location: Kbingo,, Nigeria. I.P. Address: 191.28.119.144. I was advised to fill out a consumer complaint form and provide this reference no: AZ-4819. I do not recognize this party that is trying to make a prohibited connection to my Network.

ed dowdell
from Melbourne Beach, FL
Recently I was given the option to upgrade from win. 7 to win. 10. at no charge. I appreciate the opportunity to try this out. But have found out that this is not what works for me, and I would like to go back to win. 7. My problem is with the windows live movie maker that is ok for making and saving, and subsequent distribution of same, all except the fact that there is no windows dvd maker that was previously part of the win 7. program. As I understand, I would have download the win 10 dvd maker to obtain this. I don't feel it fair that I should pay for this exception in the programing. So I need to know that if I restore to win. 7. Will all the recent pictures and videos be part of the restore from win. 10 to win. 7. Thank you for your attention to this matter.

Sumi Kumar
from Pasadena, CA
I bought a Nokia Lumia 435 cell phone. 7 months goes by and 4 months ago the battery starts to die on me. Now 2 months ago I applied for a replacement plan for the battery and no response yet. The employees of the service centers are very rude for that matter. I regularly purchase Nokia products but this will be the last one for sure. I never expected this type of rude service and now feel unlucky for getting convinced to buy this poor quality cell phone.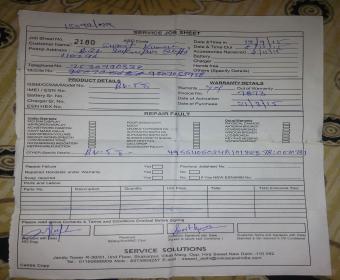 John Stocker
from Newark, NJ
I recently upgraded to Windows 10 from Windows 7. It has been the biggest mistake I have made! Windows 10 is the biggest piece of crap I have found! I lost all my links and now my computer has become possessed! I am not a computer tech person and find all this a major pain in the bum! I really want Windows NT back as my computer and systems worked the best with that. I have lost the games I would play, now my mail acts up and my computer is running slower than ever!
I should SUE you for what you have done to me and all the stress it has caused! You have no consideration for people like me!

Paul Snape
from Southampton, ENG
I am the owner of a Dell laptop computer which currently uses Windows 7. For some time I have been receiving advertisments from yourselves extolling the virtues of the new operating system, Windows 10 requesting me to update my system. I have been assured that my current system is compatible with Windows 10 and that I can update for FREE. It also tells me that I can revert to my previous system if not completely satisfied. On 30th October I decided to make this conversion and started the process. After a very considerable time (over 4 hours) my laptop confirmed that all necessary work had been done and that Windows 10 was now loaded on to my machine. I started up my machine in anticipation of using a new operating system. A beautiful picture filled the screen and an icon asked me to go on the internet. The word 'welcome' appeared and that was IT. After some time at the screen I finally managed to get up my old screen saver from Windows 7 with the error message 'Dell Stage requires Windows 7' On Monday I took my laptop to a local computer repair shop in Basingstoke and referred the problem to them.
Today, Wednesday', I picked up my laptop and was advised by the technician that the error message was indeed correct and that my laptop is unable to accept 'Windows 10'. Your misleading advert has cost me the sum of £85.00 (receipts available) to bring my laptop back to the state which it was in last Friday and I should be grateful if you would kindly re-inburse me for this amount which I can ill-afford and which I had no need to spend in the first place. In view of this unfortunate incident you may well wish to consider making suitable alterations to your advert.
Paul Snape
;p

Jerrel Drummond
from Conroe, TX
Windows 8.1 kept bugging me and I tried to avoid but, had no choice but to let it download and install on my PC and now I have lost a lot of data and the main problem is all of Microsoft office is gone. I am so sick of you people forcing hard working people to run your crappy programs and be your guinea pigs. I want something done about this. This is not right and if you don't make it right I will damn sure never use this crap again.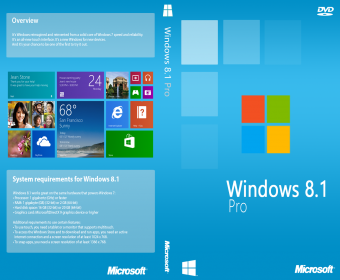 Harold Titus
from Mechanicsville, MD
I have had the Deluxe Bible Collection for 6 years. I have had it on Windows XP,7,8 and 8.1. I recently got Windows 10 for free. It worked at first on Windows 10, but then it stopped and I couldn't get it re-installed. Popup says that it is not compatible with Windows 10. I don't want to lose my Deluxe Bible Collection, but your sites are telling me that I can't go back to 8.1. Is there anything you can do to help me? I don't want Windows 10 at the expense of losing Bible Collection. Thank you for any consideration of my complaint.

David Mayer
from Providence, RI
I wanted to do some work tonight on my laptop. I started my computer. Microsoft decided I should not to work tonight. Microsoft hijacked my computer and forced it to restart and then proceeded to install 59 Updates. More than 2 hours later it is not done. And I got no work done. Does Microsoft really have the right to hijack my computer? Isn't that theft? I am going to Google Docs b/c Microsoft with no permission stole my compute for the night and decided I would not get anything done. This is why you should never buy a PC!

Joy Boultwood
from Havant, ENG
Having got a new laptop I first called Microsoft and asked if you could help transfer my office 365 to the new laptop. Microsoft turned the process into such a frustrating and unnecessary lengthy process costing me much in phone costs so I aborted the attempt deciding I would handle the situation without your help. I therefore cancelled my old subscription due to run out on 6/11/15 account email. I then set up a new account (I don't care that there is a cross over) using the email address as above which was fine for a whole 2 days. But now when I try and use same it comes up with a message to update my account!! when I do it then comes up that account updated to include this computer. However that is immediately followed by a notice that says Microsoft do not recognize the license and I am promptly cut off. I checked the email sent to me re confirmation of order and it appears to me that you have combined the two accounts and just renewed my old subscription therefore cancelling out the new one? This is extremely inconvenient and unacceptable to me = I called Customer Services again today and again gave up due to the length of time they kept me hanging on the phone without any sign of this situation being resolved. Please rectify this URGENTLY my contact email address for the complaint is on the email I sent to Microsoft.

Dean Poindexter
from Lincoln, NE
I have been trying for a week to install Windows 10. When installed several technical problems arose. Upon contacting customer support several times over the last week, I have been humiliated, laughed at, and lied to. At least 5 call backs were promised and none made. My real complaint to Microsoft is that I have lost over $700 because of this. At one point my computer was rendered non-operational by Microsoft. I am asking one more time, please Microsoft, I need some technical customer service!

phillip ball
from Centralia, IL
Microsoft bingo, it freezes up and has done so for over two weeks. I thought something would have been done by this time. I enjoy these Microsoft games on windows ten; but I have had to start over after playing one game of bingo. I also have to start bingo by the app over and over till the game loads. I will keep playing, although it's less taxing if it goes like it should.

Daniel Hummel Bittencourt
from Osasco, SP
I'm having problem with the played videos on Windows 10; something like 1/3 of the whole right side of the screen have a blurred image, like horizontal risks. If there is any proceeding I can do to fix it, I'm wondering to know how to fix this. Should I call Microsoft support with my complaint or try to fix it myself?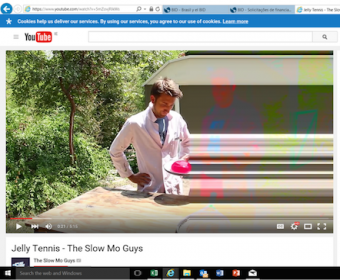 Maria Amato
from Nottingham, ENG
After an update I found that windows was not working properly and so I lost most of the windows and since then I have updated to windows 10 but there again I am not getting the same windows that other people are getting I have something called windows edge and I have been ripped off already by various windows repair companies all from the windows apps up to now for a total of £398.00. I am getting as many as six calls a day from various windows technicians telling me that my computer is at fault and I cannot update windows correctly.
As a pensioner I do not have money to waste on any more so I want you to know that these mongrels are ripping people like myself off in the name of WINDOWS but I am now sure they definitely are NOT windows but sham companies that you allow to represent yourself. This is fraud and I know it but how on earth can I get my windows fixed by without falling foul of those companies. I have McAfee that keep them at bay from my computer but now I have them ringing me at all hours from all over the world. Please help but can someone give me the corporate email address to complain?

Christopher Harris
from Mesa, AZ
After purchasing and downloading Microsoft, making monthly payments I have an issue arise and when I called to get help with the issue I am told that the ONLY way to fix this issue is if I pay you guys $109.99, yet that is not telling me what the problem is that is so they can try and figure out the damn problem. So, basically what you guys are saying is that your product is crap and that you're not sure if you can even fix the issue but still expect me to pay you guys to do nothing? I want this issue resolved and not by paying you guys even more money, I want you to stand by your product! Stop trying to get as much money as you can out of people before you even tell me what the problem is.

William H Timmermans
from Wenatchee, WA
I liked the way the Hotmail email was set up, then you changed it to make it more complicated, now you changed it again, are you kidding, you really think it is better, it keeps getting more complicated and messy. I along with many others are seriously thinking about changing, because this is absurd.

Sujoy Kumar Das
from Kolkata, WB
I was purchased a Microsoft-532 mobile few months ago but it's charger got damaged . So,I go to the nearest Microsoft service center at Barasat, Kolkata-700124, West Bengal, India.They acknowledge the same and give me a acknowledgement no. i,e Jobsheet No. 818504886/150901/022 dated 01.09.2015.But till date I have not receive my charger still now. So, please look-into the matter and solve the problem as soon as possible.

I am attempting to buy Office 365 from Microsoft on line . It asks for my e mail address no prob, but I have forgotten my password. Systems the asks for my 'Code' what is this and where do I find it. Did telephone a Microsoft number by it was unobtainable/deleted. Do I persevere and buy 365 or do I stick with Open Office for Free? I am one frustrated customer.

Tammy Quoetone
from Duncan, OK
I installed the update for Windows 10. Soon after I was in the hospital with a sick child and back and forth with him to the ER. By the time I was back on my computer and realized how screwed up it was due to Windows 10 it was too late to go back to Windows 7. I have been through several calls and chats trying to fix the problems caused by the update. I have to restart or warm boot my computer ever other minute. I have been trying to fix the issue for several days and have finally realized that I would be better off in terms of time and frustration buying another computer even though I've missed a lot of work recently and don't have the money to spare. I can promise you that computer will be a Mac. I never want to go this much trouble again trying to get help that doesn't exist. I understand now why most of my friends have already switched.

Walter Baechelen
from Tampa, FL
I've been playing on the MSN games website and recently I've gotten knocked off in the middle of a game withe reason being "invalid move". How can I make and invalid move on a game controlled by MSN? I have multiple clips of the messages dating back to August 11, 2015. This can happen almost every day and sometimes more than once a day. I play Hearts on MSN and other players have had the same problem. Is this ever going to be fixed?

Leslie Busch
from San Antonio, TX
On 9/16/2015 I downloaded Windows 10 (I thought) and when I got "critical process died for Windows 8" I decided to run Belarc Advisor. It indicated that Windows 8 Professional was on my computer and not Windows 10. Well, so much for the FREE Windows 10 to the consumer. I was using Widows 7 Ultimate before the upgrade. I am not very happy with Microsoft.

LaDonna R Washington
from Memphis, TN
I never got the upgrade icon for windows 10 I called tech support and they did what thy called a clean download. I explained prior to this that I wanted the windows Dvd player upgrade that is why i wanted the icon to reserve then get windows 10. The tech did the opposite and used the Windows Media Creation tool to download windows 10 after I never got the Dvd player I contacted customer service who told me that there was nothing they could do about it short of me paying for the upgrade that was suppose to be free with me switching from windows 8 to 10. It clearly was not my fault that the program was downloaded incorrectly which allowed for me not to get the feature that I originally upgraded for. I was then told that I could not go back to windows 8. I am truly upset about the miscommunication with this situation.

Richard L. Hyatt
from Norfolk, VA
I have upgraded windows 7 to windows 10 and that was a big mistake, I admit, Now my MS Office isn't working other than MS word, I use PPP a lot and now it isn't where I can use it anymore. How can Microsoft screw its customers in this way? Also note, its still on my C drive but I haven't figured out a way to get to that drive or to the functions that "My Computer" is not allowed on the windows 7 version. Also I cannot get to the DVD drive as I could before the upgrade so I cannot play the PPP files I had saved to this drive. I want windows 7 back. How do I accomplish this?

Connie
from Middletown, OH
I'm 62 years old and on a very limited income. Microsoft will not permit me to print, until I pay them $100. I like to write to my grandchildren, for their birthdays, special events, Christmas etc. They love it and I enjoy it. Well, Microsoft, has locked all of my writings. I can't edit any of them, because they want their fee. Microsoft needs to offer Seniors a discounted rate. I just don't have an extra $100 laying around. I don't know what to do...

Simple request, when I downloaded Window 10 it deleted my windows game folder that was always available with windows 7 now I can' t find anything that comes close on the web, I just want to know how to get them back or don't they exist anymore.

Dn Stewart
from Orlando, FL
I went in search for problem for the problem on my computer to install the Windows 10 update. Microsoft leads me to web site part of Microsoft family wrong. However I bought the program. It comes out this will not fix my problem (false advertising) I will be going to my bank stop payment for good reason. Your company is part of the problem in this country. Your company have the most part companies outside USA. Look at the people are upset with the politician these and your company is part of this. I will be going on Twitter and Blog about my experience on your web sites.

David Docksteader
from Toronto, ON
2 hours 37 minutes on hold today after giving up after 1.5 hrs waiting on phone yesterday and then handled by a tech person who was inaudible and then dropped my call when trying to transfer me to level 2 for the support I need to finish the mess that Windows 10 upgrade has caused. One level two person worked remotely on my lap top after over one hour and not complete resolve the phone went dead and he never called back in spite of taking my number at beginning of call. First Case # was 1301224627 and I've tried to get resolve at least twice since and hours of waiting and no call back when automated system claims to do so.
Your poor service and inability to support clients is a travesty compared to the Apple support I've experienced for my Apple products. I'm left with no options now but to try and chase down assistance through one of your stores I guess as I cant continue to endure the ridiculous process you put clients through on line or via your quasi "support" services. I'll be interested to see what if anything comes from this supposed complaint department report. Very dissatisfied Microsoft consumer for many years who is being pushed to Apple products and services because of the evident difference in quality of service.

Suzanne Jeffris
from Seattle, WA
Windows 10 ruined my computer. It takes 6 or more times to turn it on. I'm so angry about this. Wish I had never downloaded. Are you replacing my laptop?

Sarah Akeana
from Boise, ID
I've been with Windows phone ever since I've had a phone, and wtf I am extremely mad!! You guys take 6snape away, ooh no you don't just stop there, you take away all the other alternatives for snap chat. This would not be a problem if you guys just had snap chat in the first place. So in return for this act I have posted what you've done to all my 5,000+ subscribers, and not just that but why this phone sucks. I swear I am moving on to android, you guys have screwed me over for the last time.

Shirley Faye Bailey
from Salem, OR
On 04/29/15, I received from my granddaughter a message entitled: "No Subject" which in my giving her 2 pictures of the SARTORIUS MUSCLE to send me, as she knows how & at 79 years old, I don't. I wanted such pictures to send on to others who were interested in learning that after years of severe pain, I had learned that such stemmed from a troubled SARTORIUS MUSCLE (bad affect often comes from sitting).
I told several that I had email pictures of that muscle which I would email them so they could see what muscle I spoke of, and then, like myself, from Internet, learn more of it and exercises to combat problem. However, such will not go through, & I received a note from Microsoft account security letting me know they caused such. I AM FURIOUS!! I WANT THAT EMAIL CLEARED SO THAT I CAN SEND IT, ALONG WITH INFO CONCERNING IT!
I welcome any and all to see that email for the help they too could derive from such, too. That muscle causes pain to numerous people without them knowing, as I myself didn't, that it causes pain and what exercises help eradicate the pain.

Ruth Grubbs
from Cincinnati, OH
I have spent several hours today trying to change the expiration date on my credit card that I use to pay for my MSN account. I have tried to do it online and with 3 different customer service people all to no avail. Two of the people say they will call me tomorrow and possibly solve the problem. Why is this simple change so difficult? Also 2 of these employees I spoke with were very difficult to understand.

Barbara Slover
from Sacramento, CA
We are well aware about the issues of identity theft and fraud these days so we have been strongly advised and persuaded to use different passwords for different accounts, memberships, et cetera. Due to the fact that I had not needed to use the Microsoft app on my phone in so long, I forgot my password. I had to reset it and did successfully. I was okay for the moment, but the thing was that password reset to the application had reset ALL OF MY PASSWORDS. I have at least two if not three things involving Microsoft requiring a password to gain access, and though they were all different to begin with, they were all changed to the single password used when resetting info on my Microsoft application. This is a serious issue and loophole that they need to get to fast and quickly fix, otherwise they pose as an access point for threats attempting to acquire information about one and commit identity theft and fraud in that individual's name.

I bought a Lumia 640XL and created my Microsoft account. However everytime I try to download an app, I'm continually notified to verify my Microsoft account by checking an email that's been sent to my Microsoft account. Problem is the email is never there (and there's no Junk box which I'm informed the email 'might' be there)

I am a true neophyte when it comes to computers and when I have a problem I MUST rely on trust-worthy, up-front companies to help me. I used to think Microsoft was such a company. However, lately, I have searched sites to find ways to fix some problems, I am having with my late husband's laptop and 4 out of 4 times was completely scammed, lead along with false expectations and lost hours of time doing things that got me only to the point of telling me I have problems with my computer!
I KNEW THAT!! Four out of 4 times, I found a "FREE" solution to an issue. Four times I downloaded the "FREE" software and ran the "FREE" scan only to find out that if I actually want the issues FIXED as advertised, I must BUY a license, otherwise all I have are long lists of absolutely useless information and hours of wasted time!!
To actually FIX it would be considerably more honest and ethical if you advertised a FREE SCAN but mentioned that if you want to actually FIX a problem it will cost you $XX. That way, people like me who are on immovably tight budgets wouldn't bother downloading, installing and then having to uninstall software/programs that are completely useless to us.
At this point, if I had the knowledge, the money or whatever it would take to accomplish it, I would immediately remove all Microsoft, Windows and Windows-associated companies from my computer. As it is, I'll simply wait and when this one becomes totally useless, I'll look for one that runs on anything BUT Microsoft and/or Windows and their associates.
If you plan on answering this complaint, you might want to do so quickly as I make no promises as to how long this laptop is going to run.

Leslie Alexander
from Mesa, AZ
Several weeks ago my HP Envy (2yrs and 3months old) failed to boot properly. After hours utilizing several online tech supports, the general consensus was a failed hard drive. I purchased a new HP Pavilion and took the older HP to the Geek Squad. Geek Squad said "no" to failed hard drive, and "yes" to failed Windows 8.1. $332.00 and hours of phone time and web time, plus loss of several installed programs including your "Office,"
I am much beyond perturbed with your disaster marketed as Windows 8.1. You all should be ashamed of this product. I am not demanding anything from your company. Rather I am giving you an opportunity to remedy at least one of the thousands of your self created difficulties. Windows 7 was an excellent product that allowed a person interested in doing work to do so. The "team" that forced Windows 8 on the world should be fired.

Dear Sir, I have no complaint about Microsoft. I have a complaint about a game that has been purchased on my son's account without his knowledge. We later discovered that his friend bought it on my son's email without his knowledge. It was purchased on 21.01.2015. I complained to the Visa where they advised me to contact you so that you can take action against this theft. I hope it would be of no inconvenience to you to contact me for further details about this purchase. Thanking you in advance.

margaret howard
from Atlanta, GA
I am wanting to delete a microsoft account, but I am unable to. I called Microsoft for assistance and was sent to a link that was not there. I asked for a phone number in case the call was disconnected but the rep hung up on me three times. Did not receive a call back. I was told that the rep could not delete account for me but first rep said he could if I was unable to. Very dissatisfied customer of 10 years!!

Carole Branagan
from Somerset, NJ
Immediately following the last 2 upgrades I could not open photos sent from my cell phone. This last time was approximately 4/15/15. and miraculously corrected itself 4/23/15. My business depends on the photos that I send from my cell phone and I could not open them to be sure they were accurate photos, before sending them to customers who were waiting for them. Both this time (several days prior to 1/30/15), and this recent time, following an upgrade by Microsoft, I had no success with Microsoft resolving the issue. I lost orders from potential new customers who were expecting photos of products within a specific time frame. Out of desperation and again losing orders, I finally contacted Verizon Wireless (approximately 1/26/15, since it involved my cell phone and my service is via Verizon.
After 3 days of ,working with several different level tech reps, a Level 3 tech rep, via her extreme diligence in researching the issue I had, discovered a long list of identical problems had been reported by many people.. All the info related to these complaints was forwarded to me.by Verizon. All complaints indicated Microsoft being the cause of the problems. Along with the reports were steps to follow that some people had success in correcting their problem. This was on 1/30/15. I was able to correct the problem after following the instructions, (1/30/15) (I have written proof of all this info).
The identical problem reoccurred after another automatic Microsoft upgrade 4/15/15 or 4/16/15..I tried correcting the problem as I did in January but it didn't work this time..4/17/15 I contacted Verizon wireless again. After days of lose of business, being transferred from one technician to another and with Verizon noting that is was caused by Microsoft and not by Verizon. 4/22/15 I attempted to contact Microsoft again. Finally was able to reach a site that led me to having Microsoft return my complaint call. After explaining the situation the supposed 'tech rep' put me on hold for a while, Soon afterwards I was read a long statement telling me that for something like $149 they would connect me with a "Microsoft outside contractor who would research the problem." . I decided than, and still do, consider this entire situation to be a SCAN perpetrated by Microsoft.
I gave my opinion to the Microsoft rep and ended my conversation with no resolution to my problem that was now in the 7th or 8th day of loss of business due to the loss of the above mentioned function. I didn't know what to do other than contact an attorney. Mid afternoon 4/23/15, after careful consideration I decided on contacting an attorney but first decided to check my computer to be sure the problem remained unchanged. Miraculously, after what was more than a week of loss of business and hours and hours of frustrating aggravation the problem had been corrected at some time after my conversation with Microsoft when they attempted to "HARD SELL" me on paying a fee of approximately $149 to just 'research' the issue.
If these automatic 'UPGRADES" continue the same problem will, undoubtedly continue. When and if it does occur my first contact will be to my attorney, who I did speak to late 4/23/15, to initiate a law suit against Microsoft.

Ginger Houchins
from Mooresville, NC
I just wanted to let Microsoft know that this Windows 8.1 operating system sucks. When are your going to go back to something similar to Windows 7. If I had wanted an Apply hybrid I would have bought an Apple. This is the most functionally dysfunctional system you have come out with yet.

Roslyn Patricia Taylor
from Wellington, WGN
My ros.taylor@hotmail.com account was blocked even though I input the correct password. I am travelling overseas visiting family and tried accessing my account on their computer/internet - blocked. I have submitted several Support forms with Technical Team but still cannot get my account reinstated. I have also had several on-line chat sessions with Support Personnel. Hotmail accounts should only be blocked if the incorrect password is input several times, not due to one's location or the computer they are using. I set up my Hotmail account in the first place due to global accessibility. Am totally frustrated with Microsoft's security blocks and now will consider changing service provider. I have been now waiting 144 hours to get this matter resolved, well past your 24 hour limit. Microsoft please review your security policy and reinstate my account immediately.

Morris Jordan
from McCalla, AL
I hate windows 8.1 I cant import pics from my camera! Tired of talking to ignorant customer support reps who cant speak coherent English. I will sell my new Toshiba & buy apple product!

MINNETTE
from Pretoria, GP
I bought the new Lumia phone from a store. I had the phone two day's then it got a scratch on the screen, i still worked on it, because it's only a scratch. Then the whole screen cracked. I took it back to the store, but they refuse to repair it on their cost. A screen is not supposed to crack so easily. I'm so disappointed, had the phone for two days and the screen cracked? It's disappointing that a customer spends quality money on a not-so-good quality phone. If Microsoft won't repair my phone then I expect a FULL refund! I need a phone as my whole career depends on it. Fix this mistake Microsoft and fix it fast!

Mrs Elizabeth Ellis
from London, ENG
I signed up for Assure support 7 April 2015 with Microsoft and they could not fix my laptop. Case number 12856214800. On Friday 10 April 2015 after spending 8 Am till 9.38 Am trying to get my refund back with Antenalla , Reanna Bev Uk, Arnold, Amar, Kate UK, Ryan Malkin supervisor of Syed level two who should have rang me today 11 April 2015, to refund my £95, Case Number 1285614800. The Microsoft telephone number and email or website does not work as you can get nobody, it just sends you round in circles and it is no good as they put the phone down or just leave you with music or pretend they do not understand. Syed Supervisor Malkin said Syed would ring today and he has not and we did agree a time 10 am till 12 Pm and nothing. I also do not like to be kept waiting while Syed is dealing with 3 other customers at the same time as me. I am also suspicious about Syed saying he is a writer too, when I did not tell him that I was. I insist on my refund of £95 off Syed or who ever deals with the refunding of my £95. Please reply to my complain at the email above. My other email to the support has not been answered. Thank you Mrs Ellis.

Ross Johnson
from Dublin, OH
To Whom It May Concern. If Microsoft does not stop attempting to force Windows 8.1 on my system I am going to wipe Windows 8 and go on from there.

Lawrence Sears
from Irmo, SC
I receive one to two calls a day from a person having accent (most probably Indian) identifying his self as Microsoft technical support technician. The phone id is "unavailable" and the number is "1". I have asked repeatedly to stop the calls but they keep on coming. If this call is from Microsoft or a Microsoft contractor please have them stopped.

Henry Bishop
from Tampa, FL
First of all I tried to hook up windows live photo gallery, and you asked me for my windows acct. and I did not remember password, anyway you said you would send code to my e-mail, cell phone etc. and the numbers you had for my phone was not right. I tried and tried and to no avail. Then I wanted to set up the update I received from windows update and it was the same thing so I clicked the one that said someone else is using my product, and then I finally got it loaded right. I wnt all my google and windows products to work right together because I am getting ready to st my cell phone up. I do believe I am synchronized , I think and I do have a windows acct. I think but really it took along while and really quite complicated.
I hope I can trust Microsoft because it seems you were making it really hard to download. If you have any suggestions on synchronizing my whole computer between google, yahoo, and Microsoft, please let me know. Also I had Skype on the start menu, what is the difference between that Skype and the download for the desktop. I am running windows 8.1 64 bit . I also enabled enhanced protection mode. I searched for info. about this and never did really get an answer to this question..However, with the info. I did get I turned it on, is that good . I think Microsoft is a good company and I realize there is a lot of info.

John Roger Metcalf
from Norwich, ENG
I bought a Nokia 925 phone with Windows 8 installed and set it up to work with my EE/Orange mobile phone/ mobile data contract. To set it up I had to load my Microsoft account. In doing this I was invited to supply a credit card or debit card payment method to use for payment for purchases made via my Microsoft account shop. I did not do this because I did not want to make purchases and I did not want to expose myself to the risk of accidental or fraudulent charges. I was surprised to find that, in the absence of a credit or debit card, Windows had loaded my EE/Orange account as a payment method. I did not ask for or authorize this, and I do not want it. I have contacted my mobile service provider to ask them to block my account from receiving third party charges. They have said that they cannot do this while I am using Windows. I have asked Microsoft to block any charges. They say this is not their responsibility and I should speak to my mobile service provider. This is clearly something built in to the Windows 8 wallet app which is proprietary to Microsoft. I therefore wish to complain to Microsoft that they will not fix my complaint.

Laurence Lindsay
from Modesto, CA
I purchase MS 2013 and later found that I had two copies not one and only ordered one. I had the tech Ashley M work in the installation and the 2013 took over my computer and all icons were Word...she tried to fix it but to no avail. then Lhyn tried to fix the program and after way to many hours failed as well...the only thing Lhyn did was give me credit for the two MS 2013 programs...my computer is inoperable and I will need to take in for repair at Best Buy or other location....not my idea of what MS should be all about...I think you owe me for the repair to my computer!

Hansel Papenfus
from Pretoria, GP
Microsoft office 2013 product number JT8PN-XWRRW-G67RD-RVMT2-PGWQD does not activate any more. Order number was 449356007. Microsoft does not recognize and I do not know Microsoft password. I sign onto
desktop userid with my name and it still will not activate. How do I contact them with my product complaint about MS office? Horrible service so far and not really solving my problem.

Ed mosqueda
from Tustin, CA
Friday afternoon I turn on my laptop went into Internet explorer and there was a message across the screen, saying that my computors was slowing down due to a possible hack. Photo copies of the warning and phone number are in my photo gallery. I did,nt call the number but went to the Internet to look up Microsoft to see if they could help me. I click on Microsoft site and was directed to Geek Technical Support. When I talk to them they seem to have the know how and remotely intered my computors and showed me that a Trojan had infected my computors. In conversation I was told that they were a third party for Microsoft and they could fix my problem, for 1 computor it was like $400. For 2 computors it would be $479. So I gave them my credit card number. talking to them further I felt really uncomfortable because they started to ask for passwords, that I didn,t give and I told the women rebecca to stop the process and she told me she couldn't,t because the prices had already started. I repeated to her a couple more times to cancel every thing and she said I needed to talk to her supervisor. Talk to her supervisor and he sai he would cancel but I needed to pay for a license which was $199. I told them no and I needed to talk to some one before I make a decision.i called my credit union to see if I was billed and they said yes but it hadn't,t been process yet. I need some help here what should I do?

I'd like to start off by saying that the Microsoft official website is not very user friendly. There should be a quick Contact Us option that allows me to write out a personal email to you. I'm not able to delete notes off OneNote in a simple way. The delete trashcan is always grayed out. In order to do so I have to turn off my wifi then turn it back on so it can sync up and then it lights up. But I can only do this one at a time and sometimes it can't sync and I end up spending 10 minutes on deleting things when I could just spend 2. I think that needs to be fixed in the next update. Another thing I would like to have fixed on my phone is snapchat. I'm very upset that I don't have that app anymore. And I don't understand why an agreement can't be made. I know a great amount of snapchat and WP users are upset about this. Finally, I would just like to say that I won't be buying another WP ever again. It was great for the first month but now it sucks. It's not user friendly and neither is customer support. I'm not happy with this phone and the Microsoft company but I am stuck with you for another 2 years.

Elizabeth Wing Martin
from Santa Clara, CA
Microsoft Windows has destroyed 2 laptops in my house.I have harassment voicemails on my cell from the techs. No one speaks English nor has the problem been fixed. Problem started Nov. 26,2018 and has til this day not been resolved.Lost wages....wait sof over 1 1/2hours and no answer.I need to speak will someone who speaks ENGLISH and doesn't have a fake call name.Nobody seems to know what customer service means nor care.I am very close to contacting an attorney in this matter

Linda
from Montreal (Ville-Marie), QC
don't like the updates to Hotmail...all the colors (senders initials) and the separation according to date and month are very distracting. Any way to return to original setup?

Ronald Elliott
from Columbia, MO
I'm sick of all the time I've wasted waiting for the hundreds of so called security downloads before I can use my computer. I'm really believe windows uses more of this machine than I do. I've been using another computer with Linux mint 19 for a year now. Great time with it. There are only a few apps I don't have access to as of yet but getting there. Now using windows is a pain in the butt. I'm giving up on windows. I spend more time sitting here a closing and opening than I do working.

Ray Caffrey
from London, ENG
Hi,
I clicked the link to email you this complaint, but it does not work.
I was trying to complain about the fake news report, saying record pay out on Dragons Den (never happened). This is part of a scam that is cheating many of your customers out of their money by getting them to invest in Bitcoin. I have informed you before, but it seems you do not seem to care as it is such an easy one to spot.

Angry
from Paris (8th arrondissement of Paris), IDF
I second Mike Zilligen!
Initially upgrade to Windows 10 the end of July 2015, was fantastic. One year later, I noticed a few blips. From June 2017 to current, I have encountered more error codes, extremely slow internet access, faulty Windows 10 Feature Updates & cumulative updates getting stuck.
MIcrosoft IT's are overtaxed by all these unnecessary twice a year updates which are glitched before rollout. All systems are alike is a farce. Satya, need to be replaced & Microsoft need to correct the damage they caused to millions of consumer's system. Windows 11 OS, should be on the table for 2019.

Doris Bond
from Sealy, TX
Since the latest update 11/18, when going to print a file from a website I have to save it to a file instead of being able to print outright. How can I avoid saving to a file before printing?

What have you done to my pc, which was working fine until you forced me to upgrade to Windows 10. Now I cant do anything on it. How dare you force me to use all of your upgrades when I don't want to. Cant even revert back to old backup because your dumb software has changed everything. That's a violation of my data.

William Bristow
from Arcadia, NSW
I have tried WITHOUT any luck to get help for Microsoft problems and I get a grand tour of all possibilities for my problem. none of which apply. does your company rely on neighbours helping out as I have been told several times OR we will help at a cost. I am basically complaining about the company and the very false hope you have built up before you burst the balloon - I am seriously thinking of changing to APPLE.
I realise I shall NEVER get any response to this email. however I am feeling better for telling your Company my siuation.
Please respond and may I talk to a real person PLEASE

tom florig
from Destin, FL
have a series issue with Microsoft technical support.Steven Williams from some company in India contacted us about a virus/hack in our comp.After a week of back and forth he said prob fixed but no cost and wanted to send a credit.He "accidently transferd $9000.00 insteadof $90.00.He then ask for the money back in cash.I refused.and said I would send or transfer to the company by checkor transfer.Argued for days.Sending money tomorrow but am very worried they will screw with the computerbecause of the issue.Sounds very fishy to me.Would appreciate a call.hope this is not some form of fraud.Would be nice to hear from a real person.trying to contact Microsoft by phone is impossible.

Bob Curtis
from Colorado Springs, CO
on the 5th of Oct I reported a phising attempt on my original hotmail account (I have had when owned by hotmail). A coupole hours after that my account was disabled. Since then I have made about 40 attem pts to get it reinstated.
I call the center and agents lie to me saying thbat the Microsoft servers terminated thousaands and thousands of accounts, and every time i called in they had me fill out form after form after form. It has been a month, still the same story.
I feel I am being lied to and the times I entered all the correct information, received a congratulations you validated its you there is another email sent with this that has a link to get your account back-but that mail never comes.
I am an MCSE + other certs, a systems engineer.
I feel deeply wronged here, and find nothing on any web sites to indicate this is true.
I am being abused by the asian call center and Microsoft has blindly not given me a way to resolve this. I reported wrongdoing-did nothing wrong.
I am terribly disappointed that these people can abuse Microsoft customers and get away with it.
So please help-reinstate my account bob_curtis@hotmail.com

Mary Bourg
from Houma, LA
I have had the same email address since people began emailing, but thanks to you, I no longer can use it. You claim someone tried to hack into my account because I (ONE TIME ONLY) checked my email from my daughter's phone. I cannot give you the address of the latest person I emailed, because I haven't emailed anyone in months, and when I do, I don't put a subject heading.( I will TEXT my family and tell them to email grandkids' christmas list, etc.) I cannot access information emailed to me from my doctor because I can not longer get into my account. I can not believe that you will shut down an account without first checking with the owner. You people are imbeciles. I tried your online form, you keep telling me you can't let me in because I didn't send enough information (for the reasons mentioned above). One of your techs tried helping me, but AGAIN, since I can't answer those two questions, you won't let me in. What a bunch of idiots!!

Gemma Archer
from Perth, WA
Hi there
I have just filled out the form as requested. It is the same form I filled out before.
Much of the information it requests from me I don't have (ie credit cards to buy skype credit as I have since changed banks and haven't bought skype credit), or infomration in my skype account which I can't access as it's through my hotmail account?
Please sort this matter out urgently as per my email below I urgently need access to my account and have provided my phone number for you to contact me.
Kind regards
Gemma Archer
From: Ryan <ryanedgecombe@hotmail.com>
Sent: Sunday, 14 October 2018 12:01 PM
To: unmonitored@microsoft.com
Subject: URGENT: Re: Account recovery request for gemms77@hotmail.com – Update
Hi there
I URGENTLY need access to my account and whilst I wil fill out the form this is getting ridiculous.
My mother recently committed suicide and I need my email today to correspond with various relatives and undertake admin relating to her death before the work week starts, including admin related to the police, coroner and her executor (see my sent emails to verify this). I have sent my kids out for the day so that I can undertake these tasks and now I have wasted 5 or more hours because I cannot use my email.
I am also going away on Thursday and also need to urgently access my email to reconfirm bookings.
Your process is unecessarily time consuming and unhelpful and to be honest I'd rather have access to my account hacked and be able to use it than go through a process that is more time consuming than setting up a whole new account.
Unimpressed and will move to gmail eventually.
Gemma Archer (Australia) +61449685581 - please call me to verify ID if possible!!!
From: Microsoft Account - Unmonitored Email <unmonitored@microsoft.com>
Sent: Sunday, 14 October 2018 10:35 AM
To: ryanedgecombe@hotmail.com
Subject: Account recovery request for gemms77@hotmail.com – Update

justice summers denman
from Medicine Hat, AB
when trying to sign in i am told my Microsoft account has been blocked due to suspicious activity. I go to follow the steps to retrieve my account and it tells me i need to provide a phone number in which i will receive a code to retrieve my account. However when i try to input my phone number or any of my family members it says "cannot send text to this number" which makes no sense as all the numbers i have provided can receive text message. i have been trying to access my account for over an hour now and am getting extremely frustrated with you guys as it shouldn't be this difficult to retrieve my account. There seems to be an issue on your end and i am hoping it can be resolved as soon as possible.

clifford hage
from Nottingham, ENG
I am fedup with the stupid adverts inbetween the games please cut them out

Eddie Bright
from Bangkok, 10
After the windows 10 update in August, I have not been able to use my memory card reader. I have checked in Device Manager and according to it, windows has blocked my memory card and gave me a code 48. I have tried several different ways to get it to work including asking for help. Nothing has worked and my computer is a Gateway NE71B series laptop. Gateway is no longer in business. There is nothing wrong with my computer, I like it and it runs fairly fast. I need it to edit videos and load them up on YouTube. Can't use any of my video equipment with a memory card now, camera, GoPro, etc. I want to know what Microsoft is going to do about it. I don't believe I should have to pay for something that worked just fine until you updated my perfectly good computer. I'd appreciate a message back and a fix to this problem...
Eddie Bright.
PS I am retired and living in Thailand now.

Tim Cravener
from Brackenridge, PA
renevarc2@hotmail.com (password "2006caddy")
ACCORDING TO MICROSOFT, my Account was "WRONGLY SUSPENDED" SINCE NOVEMBER 2017!!!!!!!!!!!!!!!!!!!!!!!!!!!!!!!!!!!!!!!!!!!!!!!!!!!!!!!!!!!!!!!!!!!!!!!!!!!
FIX "YOUR PROBLEM"WITH Y ACCOUNT!!!!!!
Tim
10/4/2018 20:09 est

Tim Cravener
from Brackenridge, PA
You actually ADMITTED you "wrongly suspended" my renevarc2@hotmailcom, password
"2006caddy", Account BACK IN NOV. 2017, AND YOU WON'T RESOLVE "YOUR PROBLEM" WITH MY ACCOUNT SINCE!!!!!!!!!!!!!!!
You should be embarrassed and ashamed of yourself, Microsoft.
Tim

joyce reece
from Hickory, NC
had my laptop repaired by Asurion I did not remember my pass work or user name so they said they could not do any thing I had to call yall to get my pass word I call an I think I was on phone 1 or 2 hours I told him I just need password he started going in my computer I once again told him do not do any tthing to it I have no money to pay he was told several times then at the end he said well how much money do you want to pay today I said I done told you I don't have any money he raised his voice to me an said well why did you called he talked to be so bad I am a supervisor he needs to be fired his name is paul employee code is 1101835 he even said I going to hang up on you I demanded to speak to the floor manager he listen to me an all he said is what do you want me to do I then ask his name he refused to give it to me an I wanted to speak to his boss he fefuss to give me any off this information I said fine I will go online an get it he set there an laught at me an said you got to be kidding they both need to be fired if one off my employes acted like that they would be fired on spot the number I called was1-855 816-3625 an pauls extention was 439 an the floor manager would not give me his name or let me talk to anyone above him iam furious they have ruined my only day off cant believe you let your employess treAT customers like this joyce angela reece

I cannot buy Xbox live gold because it doesn't have my country in it. make every country in the world possible to buy Xbox live gold.

ByeBye Microsoft
from Stretford, ENG
Why is the minimum one star? I'm 38 and I've grown up with computers in the house from my earliest memories to now. I've used Microsoft my entire life and I still cannot navigate or get what I want out of it. It truly is stunning how a company can be the basis for my computer platform I spend forty plus hours a week on for my entire life and I still get frustrated ANY time I try to accomplish something outside of my normal use pattern, however simple. For instance, I'm trying to play media files with a program called 5k. I right click on the media folder I want to play and look for "Open with" but it's not there. I have no idea why it's not there but it's completely missing. There is a "Open with VLC" but VLC has been giving me errors for months. Perhaps it too, has trouble with your OS. Regardless, I google how to change my default media player settings in hopes that if I select 5k as my default Windows will give me a "Play with 5k" option for the media folder I am trying to play. Nope. Nothing has changed. So basically, I can do everything under the sun with this folder except the one thing I want to do. I can "Cast to device" or Pin it to start menu, or send it somewhere or even have your antivirus scan it. However, I CANNOT play the damn files with my chosen media player. I don't even have an option for any player but VLC. This is an example of why I have come to loathe you over the years. My hatred has even grown to the point that I won't even allow myself to buy your stock. I'm writing this to let you know I'll be leaving Microsoft with a smile in the coming years. I've always tried to support you over Apple but no more. You won't change. You won't do common sense things. No more. I am done. In the coming years all my devices will be switched over to Android and Apple. I suggest you pull your head out of your ass and get your business in line. You've created crap for too long. People are done. Bye Microsoft.

Mike Zilligen
from Boyceville, WI
I am sick and tired of all the updates that take for ever I bought and paid for my computer, not to be microsoft property or the governments property. you are making the computer more of a pain in the butt than its worth. Soon you will help the computer be extinct as it will be usless because of all the updates. its really aggravating to turn my computer on only to have it taken over by MICROSOFT for 2 or more hours. I thought we were suppose to go forward instead we are going backwards. I would appreciate you leaving my computer ALONE!!!!!

john shiels
from Westlake, OH
there so many people cheating in all black ops games games are unplayable i pay for xbox live so. i. can enjoy fair gameplay it. a joke call of duty does not have phone complaint department i. wonder micro needs. to step up and hold there feet to the and take responsibility for there. product x box live

Would rate my experience with Microsoft as a MINUS if it was possible
When I purchased my computer & software I was advised that the Microsoft software was perpetual.
Some months ago I took advantage of the 'FREE' upgrade you were offering from Windows 8 to
Windows 10, I am now locked out of everything!!!!!!!!
I keep getting the message "Microsoft Office cannot verify the licence for this product
I have spent hours trying to sort this out but to no avail, I am fed up with your rude Customer Support people that just hang up

Microsoft actually ADMITTED that they "WRONGLY SUSPENDED" my Account, renevarc2@Hotmail.com BACK IN NOVEMBER 2017 AND THAT CAN'T FIX THEIR PROBLEM WITH MY ACCOUNT TO THIS DAY!
Recovery failed too many times to even TRY any longer!
New Account-creations, that I NEVER WANTED, FAILED, TOO!!
How can MICROSOFT be unable to get me back into the MICROSOFT ACCOUNT that MICROSOFT "WRONGLY SUSPENDED" ME FROM?!?
I CAN'T GET THAT AT ALL--THEY'RE MICROSOFT FOR CRYING OUT LOUD!!!!
Thurs., July 26, 2018 19:53

Alison
from Edinburgh, SCT
Why is windows 10 putting ads on my screen I do not want them. I have reported them to Which? because I cannot see my screen for ads. Windows 10 is crap.

vincent
from Shanghai, SH
I wish to lodge a formal complaint about Microsoft customer services ,I have been trying to buy your company's software since Thursday with no success .
I have been taken from pillar to post yet money is being deducted from my AMEX account.
Kindly redirect my query to customer complaint instead of talking to another consultant,Im personally not interested in Microsoft technical issues!!!
I just want to pay for 5GB Window 10 software that already download.

Marinda Botha
from Pretoria, GT
I made two purchases. One for R119 on 27/06/2018 and your ref number on my credit card statement 74297778177825557737728 and another purchase of R129 on 12/07/2018 and the order number was 3745150721.
The following additional debits have gone off my account which is fraudulent and I need these to be reversed immediately:
1) 10/07/2018 R129 - ref 74297778190827641055607
2) 10/07/2018 R129 - ref 74297778190827641055698
3) 11/07/2018 R65 - ref 74297778191827645335012
4) 11/07/2018 R129 - ref 74297778191827644452032
5) 11/07/2018 R129 - ref 74297778191827644452040
6) 11/07/2018 R129 - ref 74297778191827644084652
7) 12/07/2018 R129 - ref 74297778192827651490981 and 74297778192827651490999 (One of these is correct as per order number 3745150721)
8) 13/07/2018 R129 - ref 74297778193827659029798
Please could you urgently advise why these fraudulent deposits are going off and have them returned. I have had to have my card stopped due to this. This is not acceptable!
Marinda Botha - cell-27828842191

james hagzan jr
from Northport, NY
you have some company verbally abusing your customers saying they are sending you a refund and to call them back at this phone 1888-829-7235 and when they answer they curse and verbally abuse the person if you don't give them what they want my phone number is 631-269-1034 e.s.t. james hagzan

Anna K.
from Bluefield, WV
I called the Microsoft today because I got a message that said they had detected a virus on my laptop. So, I called 1-855-700-0580. The first guy I talked couldn't have been more rude and completely uninterested in actually helping. So, he goes on to tell me that I had several viruses, and that he could fix them in 5 minutes. And it would only cost me $300. I just bought this computer a week ago and told him I didn't understand why I would need to pay anything. He became very upset that he had to explain himself. Then he proceed to access the camera on my laptop while I was talking to him. I told him that he needed to get out of my computer immediately! There was no reason for him to even be in that part of my computer. He refused to stop, so I ended it for him.
I looked up how to fix the problem myself, it only took a couple minutes and didn't cost me anything. It's ridiculous that Microsoft would try to charge for something so simple, especially trying to charge that much. And their customer service personnel is awful! I'll never bother calling them again. I hope that they actually look into the guy that I talked to because what he did is very disturbing to me.

Sue Price
from Huntsville, TX
I purchased a game from the Microsoft store that wouldn't work. The Microsoft virtual agent connected me to a technician who took remote control over on my laptop. I was communicating by phone while she proceeded to, I thought, to be fixing the problem. Over an hour later the phone line disconnected,(my phone # made available), she did not call back. My laptop was in process of a system restore. I could disconnect her remote control. My laptop keeps telling me there is someone else using my computer. There was constant laughing and talking in the background. My laptop is a mess and I believe they are still connected to my laptop. Your virtual agent is of absolutely no use... You have qualified people to sell for you and un-qualified people to help your customers with the products they've purchased.(I wonder what thats all about), They don't know what their doing and you can't understand them. The all-mighty dollar. ENJOY IT HERE, because it means absolutely nothin to your next stop!!!

Microsoft ACTUALLY ADMITTED that they "WRONGLY SUSPENDED" my email/Hotmail Account BACK IN NOVEMBER AND THEY HAVE STILL NOT REOLVED THEIR PROBLEM WITH MY ACCOUNT--SINCE NOVEMBER, 2017!!!!!!!!!!
THIS IS JUST GROSSLY WRONG!!!
IS THERE A FORMAL NON-MICROSOFT SITE TO FILE A FORMAL COMPLAINT LIKE THE FCC AND OR ICS?!?

Susan Buchanan
from Lehighton, PA
I received a purple notice on my computer that warned of a virus and locked my computer and told me to call 1 877 663 4180 and said not to turn off my computer. So I called and someone named ANNIE answered. She wanted to get on my computer to find the problem.( we used the windows button and small r) she then proceeded to show me a black screen showing people trying to get into my computer. she said I don't have a fire wall. she then wanted 199.99 to have someone help get a firewall. she transferred me to Eric Johnson at Get Network Solution. before I would pay him anything I asked why I should as he is holding my computer for ransom since both he and Annie told me even if I get a new computer it will be blocked from the internet because there is no firewall. After yelling and argueing I finally got him to get out of my computer and unblock it. (something previously said he couldn't do). he got out of my computer and mircle it was unblocked. If Annie is your employee there is a real problem and if she is you may want to fire her as she and her friend ERIC must be running a scam thru your company ( or the internet)

Donald Mullins
from Minneapolis, MN
I have contacted support numerous times without any improvement taking place with my paid subscription to MSN. MSN Explorer is slow, stops working, and fails to open websites properly on my laptop with windows which upgrade to windows 10 failed to work and tech downgraded me back to windows 7 and my new PC with windows 10 from dat one has the same issue. I did not have these issues until Microsoft made software upgrades to internet and windows system. I do not have these browsing issues with Google. I hope someone at Microsoft pays attention and makes long over due changes and software changes to make your programs work better at basic level. There are a lot of features but are not worth much they improperly function on a regular basis. I have seen on forums I am not the only person with these complaints. It's like you don't care about customer service!

Tim Cravener
from Oakmont, PA
ACCORDING TO MICROSOFT, my Account was "WRONGLY SUSPENDED" SINCE NOVEMBER!!
Recovery FAILED SO MANY TIMES, it became pointless to even TRY any longer!
(password "2006caddy")
I DID ABSOLUTELY NOTHING WRONG--EVER TO WARRANT ANY SUSPENDED ACCOUNT--E V E R ! !
Tim
Friday, June 8, 2018 18:28est
PLEASE, PLEASE HELP ME get back into my Account/E-mail!
Thank you, GREATLY!

Millie McDonald
from Boston, MA
Well for one thing I pay for the Assurance plan and can not seem to reach the help desk & get the virtual agent & went on to chat with a agent for a 1/2 hour & each time I have went to the agent & asked for a number no way & seems to connect me with trying to chat with a agent & if this keeps up I will somehow cancel my assurance plan as all I had to ask them was a simple question on the problem I am having with the Msn Games....thanks

em,i am working on the windows 10 system.and recently, the microsoft did something that shocked me.it updated my computer operation system without my permission.who gives it this right? And i am very disappointed in it.

Recently, all files I have been trying to download on my PC only download .txt files. For example, if the download is not a .txt image, it will still save as one anyway, and I cannot find how to get rid of it. The .txt file does not show any text on the notepad, either. Other than that, everything seems fine.

Ian Butterworth
from Melbourne, VIC
The Australia Microsoft Assure Account phone number (132958) is not working. I then found this page with a Toll free phone number: 425-882-8080 and it too does not work.
Any idea of what is going on at Microsoft?
ianbutw@bigpond.com this replaces ianbut@westnet.com

Chris Hunter
from London, ON
poor customer service, windows 10 wouldn't update on my computer. 3 different support people said they could fix it and didn't/ last person crashed computer and got it stuck in boot up loop. Level 2 support couldn't fix it and corrupted my daughters laptop trying to download windows onto a ubs. was told by level 2 they would send me free ubs of windows 10 to repair computer. Since that day nothing. been over a week now. have on line chatted with support and called and nothing but excuses and rude people. Microsoft must just hope you will get frustrated and buy another computer. one level 2guarrented me he would call within 24 hours to confirm shipment of ubs with most up tp date windows program. that was 6 days ago. this has been a terrible experience and I still don't have my computer fixed

Joesph Lupinacci
from Riverside, NJ
Your start up screen keeps asking me if i like the picture. I have said yes to a few but many no's. Why do you keep asking me and showing me different pictures? Show me what I said I liked and stop with the ugly pictures. I should be able to pick my start up screen and not you keep asking me if i like the picture. What are you taking up an international survey on what people like? Also, I feel like you should not be constantly connected to my PC and i find that an infringement of my privacy. This is my pc not yours to manipulate!

Sandra Evins
from Comanche, OK
This is a long story. My grandson's x-box account had been inactive, so decided to cancel it. Had to speak to a supervisor with x-box on the phone to do that. My grandson's name and Microsoft log-in info had gotten transferred to my computer. It was connected to an old email that was inaccessible, so if I logged out of my computer, probably couldn't log in again. Asked supervisor what to do about that and he transferred me to the Microsoft tech dept.
This was on March 16, 2018. Talked to Joe (remote session signed him in as Mark Joseph). He assigned me a case ID 1419259944. His solution was to set up a new account for me on my computer, delete the old one, save the files. He did this by remote session. I could see his actions on my computer, and he just jumped from one list of jobs to another, disabling this, hiding that, shut off something else, because, he said, it would make it easier for him to do his job.
When he thought he was finished, we signed off. But I couldn't find anything on my computer. Windows 10 was just gone; couldn't find Settings, Control panel; could only get Task Manager by Control/Alt/Delete.
At my next call, I was assigned case ID 1419290329 and you should have the record from there. I spoke to 4 or 5 different techs and supervisors, was transferred to level 2 tech, hours on the phone and remote sessions, attempted downloads. Finally, my 17 year old grandson found my Windows 10 and got it back up, but was not right--couldn't set up email, things not working right.
In desperation, on March 19, I spoke to a supervisor and told him that I wanted the price of my computer-$337 and it was only a year old--because his tech had trashed mine. He said to give them another chance, he had a topnotch tech who he assured me could fix anything, and he connected me to Gemalyn. Her final solution was that I needed to back up my files, delete Windows 10 and reinstall, even though none of their other downloads to fix it had worked. So, as I supposed, we were getting ready to do that, she abruptly says, "Well, it's time for me to go off duty. My associate will call you tomorrow."
As it turned out, it was 2 day later before he called, but by then had given up in frustration and taken my computer to the shop. The tech there said it was just a "mess". It is just now ready to pick up and the bill is $120. I want that amount reimbursed to me by Microsoft.

H Dunham
from Lethbridge, AB
I am having a problem updating Windows 10. I contacted Microsoft, first through their online problem solving area via chat which advised me to call their help line. I did so, took about 45 minutes to get through, then had a technician, whom I could barely understand, apply a fix, and also set up a time for someone to contact me to se if te fix had worked. The time frame was a 2 hour window. After 3 hours I spent another 45 minutes trying to get through on their help line, then was promised a reply within 2 hours. Again after 3 hours I spent 45 minutes getting through and was promised within I hour I would be called. I again spent 45 minutes waiting to get through on help line and was promised by a supervisor I would be contacted within 30 to 40 minutes and he would monitor my case to ensure that happened, but it did not. Instead I was emailed to say they would call me in a 2 hour window the next day. I am still waiting ti see if that happens!!!

Tim
from Natrona Heights, PA
(password "2006caddy")
ACCOUNT WRONGLY SUSPENDED MONTHS AGO!!!
MICROSOFTT ACTUALY ADMITTED THIS BUT HAS YET TO RESOLVE IT!!
Recovery and New Account-creations al failed multiple times!!

monica black
from Wasaga Beach, ON
I have called your support desk and was transferred to a number of departments and put on hold and nothing was resolved. Time wasted from my business trying to rectify the problem.
Your support desk called me with al long distance number that incurred cost and still nothing resolved. You have my email address you could have had the decency to contact me to discuss the issue.
I am considering getting a mac.

My acct was hacked again a couple of months ago, tried getting help from support, drug me along for over a MONTH, no help. Now my account is sending spam, etc., tried again, this time gave up after a week of inept, repetitious robot responses. Microsoft will not help, and when I did get an email, they just repeated the same script.

Darcy Makeiff
from Cranbrook, BC
hello my dearest Microsoft I have come here to say that I'm f'ing pissed because of the update on my computer it has made me loose 3 days of wirk I'm very pissed because it was a piece of art well pieces but I will try not to get even more mad but ive hit that goddamn update later button for a reason......- sincerley a very pissed free lance artist

Dr FHWilkinson Ph.D.
from Escondido, CA
What is my complaint .. Hmmm . Let's see I purchased the for mentioned items a free standing bathtub , a Kohler floor mount bath filler a Kohler toilet a Kohler urinal .. ? And urinal a the same time because I was anticipating they would arrive together so I could have the contractors install at the same time .. So the bathtub arrived . With a toilet seat .? .a week later and after calling to ensure the toilet would be arriving the following Friday .so it could be installed , .don't forget I have the seat ! Only the tank arrived when I complained they said sorry it appears the order got separated and is now lost in transit .? I Had to cancel the Order but was asked to return the seat ! .lol . No 2 item the floor out bath filler some 900 dollars I paid ? It Didn't come with the base mount as expected causing a delay in the install I have reorder reordered this unit ..this is I,am told is being shipped Who's knows ? ..item 3 the Kohler urinal didn't come with flush unit as I expected so instead I had to negotiate having a flush valve sent out to complete the the install ..GREAT I thought a result ..Only it's the wrong flush valve unit for this particular urinal ..! OH SHIT .! Again I have re ordered this piece and now await it's untimely arrival as yet it doesn't show it has shipped so I,am now wondering if this has been taken care of or not .? . In short Not only has this experience been a frustrating and overwhelmingly inconvenient one to say the least having to call over dozen times to re order to explain again & again the problem at hand was irritating tedious and a waste of my time ., I was promised a call back today from a supervisor to ensure all orders would be completed and taken care off I called her 4 times and received her voice mail every time as yet no call back from this individual ! HOW RUDE . To some up ..iI will NOT be using WAYFAIR ..to complete the many other projects there are in this 6,000 sq ft house renovation project .. 6 bathrooms All in need of a remodel .. Not to mention the kitchen and the lists are endless ..you have to ask yourself where you should be if it costs you your smile ! ...not smiling . Not buying from WAYFAIR .AGAIN ..! ..

joseph
from Murrells Inlet, SC
im back for round three because microsoft tech tries to get 300$ more from me to upgrade my 200$ computer. three times they got me for a grand total of 1000$. you cant get blood from a stone next computer will not have anything to do with microsoft at all unless they take over the world. yours truly disturbed joe.......

Gregory
from South Bend, IN
Receiving obscene and disrespectful e-mails from people I do not know asking me not to sent them something that I did not send them. What can be done about this?

Howard Rosen
from Boynton Beach, FL
Dear Sirs:
I am writing to express a complaint regarding case number 1413823109. Following an automatic download of many updates, my computer suffered a few problems. My main concern was/is that Windows Live mail now automatically downloads at start up. It downloads before my VIPRE anti virus starts which puts my computer at risk of being hacked. I do not want my email program to start automatically. On a few occasions even my Chrome browser opened automatically.
On 2 occasions Microsoft techs claimed to have fixed the program but I very soon learned that the condition re-occurred soon after getting off the phone. I was then told that I need to get PREMIERE service at a cost of $149. I am disappointed that Microsoft would charge me a fee to fix a problem that they caused. I feel that it is wrong and unfair.
I was further told that Windows Live Mail is no longer supported, but the problem does not exist with that program. Live Mail works fine. The problem lies with the Windows 10 updates. I should not be charged by Microsoft to fix a problem that was caused by Microsoft.
I hope that you understand the unfairness of your position on this policy of yours as well as my frustration. Please make an exception and fix this problem at no charge.
Sincerely,
Howard S. Rosen
7262 Angel Falls Ct.
Boynton Beach, FL 33437
561-737-2057
Have feedback for Microsoft?
Thanks for your feedback!
Sorry. Please try again later!