Home Depot
Home Depot Complaints Continued... (Page 7)
444+ reviews added so far. Upset? Call Home Depot corporate: 1-800-430-3376

Melissa Wiley
from Lockport, NY
To whom it may concern;
I am writing this to you as a formal complaint in regards to purchasing items at your Lockport, NY location. A few negative experiences can really outnumber any good especially when encountering insulting, humiliating, and what's clearly discriminatory assumptions from few but too many employees at this location. Our family; my husband and son often visit this store pretty much on a daily basis. My husband is no stranger to this store, as our family has been doing business with Home Depot for over 20 years. On two seperate occasions, in less than one year, he has came home very distraught, unhappy, because of the shock it's very interrupting to his routine, and our world. Both situations, What should have been an easy checkout- was without a doubt, most definitely a form of discrimination and poor customer service , with our 10 year old son present both times. No explanation was needed, our son clearly realized with discomfort, same as my husband did - the truth to the indirect accusations. I myself have never encountered anything being a white female, nor would I ever expect that my husband would be either based on who he is; well mannered, outgoing, respected by many, most importantly a genuinely hard worker who takes on many jobs on top of his regular 9-5, multiple rental properties, multiple projects, people love that hes honest and upfront, he can fix pretty much anything, most amazing father-always teaching our son to be the same person he is with already being an outstanding student with we'll rounded skills. Overall, we are genuine positive people. Alot of frustrating things are swept under the carpet, as we donnot have time or need the extra headache to put energy into complaining about things that probably won't be heard.
However todays encounter is the last straw! My husband was fixing an electrical panel box, he brought the old CH breaker piece to compare what he needed to replace, as he has done on several trips to the store with other purchases. He showed the piece to the worker who helped him look for that part, as he then realized they didn't carry it, he ended up finding a part somewhat similar that would work. While he was checking out, he put the non identical, dirty, old piece back in his pocket. His few items rang up to be what he realized was overcharged for 2 parts, when he only had one. My husband asked what he was being charged extra for, the cashier looked at him ignorantly, raised his eyebrows and stated, "ughhh, u do have 2 breakers" .. My husband instantly aware of the accusation, pulled the old used piece out of his pocket and said, "I actually only have one on the belt with a barcode, this is one I brought into the store, clearly used up and not even the same piece" The cashier refunded him, stayed quiet, continued to appear like he had a reason for his attitude, did not apologize for the " misunderstanding", not even considering that our 10 year old son is staring and well aware of the accusation. My husband kept his composure and didn't even ask him why he had the nerve to assume he would put something in his pocket right in front of his face, and didn't ask him why he would automatically charge double the price. If my husband didn't notice, he would've just been charged and that cashier feels he can charge whatever he wants without asking to scan an item, based of of poor assumption.
Honestly, Lowe's has seemed too far especially when we travel to home depot sometimes upto 3 x a day when tackling home improvements, however Lowes may actually be worth the trip.. between the time, money spent on expensive items that need to be replaced due to poor quality, and the uncomfortable situations that feel 100 percent discriminatory. Home Depot being 5 miles closer has been the choice only because of convenience to us, yet very disappointing.
Last situation worth complaining about, my husband purchased a new leaf blower. While my husband was checking out, the cashiers store phone rang, he answered the call, as he proceeded to carry on a one sided conversation, my husband can hear only his replies, "oh no..they're not.. they are buying it". The cashier hung up and carried on with the transaction. My husband asked, "was that call regarding this purchase?", the cashier said, "yes". My husband bluntly asked, "does your manager think I was trying to steal this? The cashier paused, apparently on the spot- replied, "well he didn't exactly say that". Another situation my husband had to keep his composure with, just learn to deal with being indirectly accused and humiliated, again in front of our son who is well aware of the situation without explanation.
These experiences are not only hurtful, mortifying and very offensive, but they have taken place with our son witnessing how ugly and sad this world is. Regardless of white or black, or just plain poor judgement of others.We understand that there are situations that happen that are not to be trusted, but my family did nothing to deserve the disrespect.
At the end of the day; Cashiers!!!...DO NOT charge anyone for something that was wasn't placed on the belt, donnot charge items without a barcode, Donnot charge for items the customer is unaware of, make sure you are charging for a part you actually sell in your store, next time ask, "hey can I scan that?" That would've been a better approach. Managers!!!..Donnot call your employees and put them on the spot because you were too coward to approach the customer, don't make it so obvious. We are educated people, actually the employees at this store can use some education, mabey a 101 on customer service, customer approach, and discrimination. Employees!!! Treat everyone the same. If you feel that u treat everyone this way, then that would be your policy and everyone would know that the way you run a business. If not, I hope u don't come across someone that isn't capable of holding their composure. This is a very serious matter. Corporate!!!! You may have to hire someone at the door to check every receipt and matching item like Sam's club, that way it's not offensive when everyone else has to prove themselves the same way.

JAMES MADONIA
from Cleveland, OH
Approximately March 10, 2017 I purchased a water heater for my home. The following is a summary of what transpired between March 10, 2017 to present:
1. No invoice separating product and labor cost.
2. New Phoenix Enterprises signed contract #3806-372795 as agent of Home Depot. When I asked Home Depot about
New Phoenix Enterprises status as agent reply was do not know. New Phoenix Enterprises worked against Home
Depot's interest by violating POINT 13 of contract.
3. New Phoenix Enterprises committed FRAUD.
4. Kristofer Smith, District Service Manager, discriminated by his unfairness and one-sidedness on by denying cases
07153531 and 06060067.
All I have stated above can be verified by emails and other documents.

MESHAWN GLASS
from Palmetto, GA
I PURCHAED A GAS RANGE FOR HOME DEPOT ON 9/21/17. IT WAS DELIVERED TO MY HOME ON 9/27/17. THE GUYS WERE UNABLE TO HOOK IT UP BECAUSE I HAVE PROPANE GAS, SO I HADTO CALL MY GAS COMPANY. THEY CAME OUT A WEEK LATER TO HOOK IT UP FOR ME AFTER HAVINGTO BUY THE KIT TO CONVERT TO PROPANE GAS. THEY NOTICED THAT THE GAS RONGE HAD DAMAGES ON IT. I CALLEDHOME DEPOT TO LET THEM KNOW ABOUT THE DAMGES THAT WERE ON THE RANGE, BUT I WAS TOLD IT WAS NOTHING THEY COULD DO ABOUT. THEY DIRECTED MY CALL TO THE MANUFACTURED COMPANY TO RESOLVE THE PROBLEM .HOME DEPOT KEEP TELLING ME THAT IT WAS NOTHING THEY COULD DO EVERYTIME I WOULD TALK TO SOMEONE. I FELT THAT IF I AM SPENDING MY MONEY WITH A COMPANY THEY SHOULD BE ABLE TO DO SOMETHING. I HAVE NOT BEEN ABLE TO COOK FOR ABOUT 2 MONTHS. I NEED SOMEONE FROM COPORATE OFFCE TO CONTACT ME ABOUT REPLACING MY NEW RANGE. THE COMPANY SHOULD NOT BE DELIVERING DAMAGE PRODUCT TO CUSTOMER THAT IS PAYING.

martin moody
from Millsboro, DE
I purchased a lawnmower may 12 2017. Used it approximately 8 times to cut a strip of grass 60 x80. Failed to stay running next attempt to use.
Took it to local store in Lewes, De . It had a one or two year warranty. They charged me twenty dollars just to take it in for repair and said it would
be credited back when it was repaired. It would also take 6 to 8 wks. They called me on 10/31/17, said it was ready and wanted to charge me $70+.
They said it was due to stale gas residue, which is impossible for the short period of time I had it. I lost use of this in prime season. It was not misused. If you sell products with a factory warranty a reputable company would honor it. Sorry Home Depot but for $70 you just lost a good customer. Marty

Neal Brookman
from Yuba City, CA
Purchased LG dryer three yes ago. Also purchased 5 year protect policy. Problem occurred with dryer and had HD schedule repair service. Person didn't come nor did they call. Had to wait a week for repair to not show or call.. Called and spoke with store mgr that night. Seemed to want to address our issue. Said he would give to day mgr and have him call. Waited until noon with no call. Went to HD next day and contracted mgr. I told him why i was there. Said he gave complaint to an appliance person. Appliance person had not addressed the issue, said he had been busy. Appliance person asked who didn't show . Told him Quality App. He said they have reputation for that (then why use them?).
He called HP protection and they scheduled an appointment for the following Tuesday (another week). On Scheduled Tues Swift App arrived and said the dryer needed a control board. Said he would order and it would be 3-5 days before part arrived. On eighth day I attempted contact with Swift. No answer so I left message. Called total of three times with no answer and no return call. On Friday Sept 21 I went back to HD and spoke with night mgr, Allen. Told him my story. Said he would take care of it and have day mgr handle. I remarked I hope better than first one. He said day mgr would do it as he, Allen , was his boss. He said he would have mgr call me before noon.
No call fro HD the following day. That evening I Went back to HD and spoke with Allen again. Told Allen no one had called. He said that he would turn it over to someone in appliance. Through all of this (almost one month) Home Depot personnel say they will help but don't follow through, don't call and really don't seen to give a damn about the problem. A lot of money was spent to get the protection plan. It appears I have spent money for a nonexistent policy. I'm so angry about this that I could scream. But that wouldn't get things done. Your people actually don't seem to give a s--t! If anyone contacts me about this I will be extremely surprised. Seems the only choice I have is to go to local TV and see what they can do.

Kenneth Puglisi
from Chicago, IL
My order of a Kitchen Cabinet has been very badly handled from the start. The cabinet was ordered through your Elston/Leavitt store. The salesperson and reviewer where both JM93C6. The salesperson ordered the wrong size decorative end panels, which have had to be reordered. When the cabinet was delivered it came without the crown molding and the light rail. The delivery man, who apparently was contracted and not a Home Depot Employee, told me that those pieces were on the Home Depot truck and would be delivered later that day. The reason why they were not included with the pieced he delivered was not explained to me. I know that they were delivered to your store, because I got an email from you notifying me of that. They were not delivered and after 4 phone calls I finally found out that you lost them and had to reorder them, I have been a Home Depot customer for a long time and if this is not resolved in a timely fashion I'm afraid I will have to become a Lowes customer instead.

Eva Gidova
from Secaucus, NJ
I am a single mom and I ordered a refrigerator through online from home depot store account #W900167455. I used all my money so I could keep food for my daughter. I made ordered on October 12, 2017. And set up delivery for October 14, 2017. They charged my credit card same day. They called me on Friday October 13, 2017, that delivery will be made on October 14, 2017 between 4:30 to 8:00 pm. I was home waiting for delivery. But no delivery, no refrigerator and no money. Home depot is the worst store. Because of them I have no money and no food to store for my daughter. If you will not solve this as soon as possible I will complain every hour, and every where. And they called me at 8:45 pm and said they will delivery a REFRIGERATOR ON TUESDAY NOW!!!!!!!!! IT'S REFRIGERATOR .
Eva Gidova.

Richard Scheeder
from Seattle, WA
Home Depot sells used Railroad ties on line. I went to the Silverdale WA. store to make a purchase of 24 used ties.
I was told they do not have store pickup or home delivery for my area. but contacted the Sequim store and an order was placed from the Silverdale store for delivery to my home----after extensive work on the part of the Special Order staff---in keeping with HD service policy.
Whether by error or practice and calls to the Sequim store , the RR ties were delivered to my home from the Sequim store (Order H4716-37397).
I found I needed 8 more ties this last week and attempted to order the ties at the Silverdale store. Initially I was again advised there were problems placing such and order. I asked why they could not ship the ties to silverdale as is done with anything else ordered on line and not available in the store inventory. I also talked to the Swing shift Special order staff who reiterated the problems but was gong to investigate options the next day .He had suggested I rent a truck and drive to Sequim to pick them up. NOTE: I AM 80+ AND NO LONGER PICK UP RR TIES --IF I EVER COULD. I decided to go into the Silverdale store to resolve the problem in person. The concerns about placing such an order were again raised by the Special order staff. I also asked why Sequim store could not transfer my order to the Silverdale store if they could not deliver from Sequim. Again after much back and forth between Sequim Pro- staff and Silverdale special order staff the order was placed (H8998-37459). I told my contractor the material was coming.
The next morning I received a call from the lady who had assisted me in Silverdale saying they would have to refund my payment since they could not get the RR ties from Sequim. I declined to have my account credited and still wanted the ties I had paid for the previous day. I was to receive a call back. I have not had a call back.
I do not know the status of my documented paid order except that my last call from Silverdale was that they could not fill the order.
I see the problem as HD Corp.carrying and selling items but unwilling to bring the items into the store or transfer between stores. If you sell on line you need to be able to ship to home or at least to the local store.
My problem now is my project will not complete with the people I have hired to build my retaining wall if I cannot provide the materials needed for completion.
For the staff that tried in every way to assist me I have he utmost respect as they were clearly working to maintain the HD ADVERTISED service reputation.
They are stopped by management rules which prevent them from providing the full ADVERTISED service to the customer for all products sold by HD.
I question the management of the store and higher ups ----not the staff--- for lack of a system that assures all HD items are available --by every means possible--to deliver to the customer.
In the above cases the store manager should have resolved the questions with the customer--in lieu of leaving the dedicated staff to provide answers not in their authority. During at least one instance I know the staff urgently and unsuccessfully tried to get a manager --at my request.
Please advise me----In lieu of Silverdale store management -----of the status of my order to prevent further delay in my work.

Darelene & Ken Carpenter
from Lake Forest, CA
October 9, 2017
Darelene & Ken Carpenter
On June 30, 2017, with the assistance of Home Depot Sales Representative, Brady Beach, we ordered new black aluminum fencing and a matching arched gate from Finyl Vinyl. It was supposed to take five weeks to complete the job. We are now beginning the FIFTEENTH week and the job is still not completed.
We expected our fencing installation to be completed within the first two weeks of August. We called Finyl Vinyl and Brady Beach multiple times in mid-August to get a status since we'd had no word on the status from either souce. Mr. Beach never answered our calls. Finyl Vinyl finally responded and informed us then, that although the fencing had a 5-week lead-time, the gate had an 8-week lead-time, an important fact not provided at the time we signed the contract with Mr. Beach. Surely your sales rep should have mentioned this manufacturing lead-time disconnect to us—that was important information.
Finally, on 8/21, we were notified by Finyl Vinyl that our installation could be scheduled for 8/29. As we were leaving on vacation 8/24, we made arrangements with our neighbor to oversee the installation while we were gone. We specifically requested that Finyl Vinyl confirm the install date with our neighbor so he could be present. They agreed to do this. They waited until the last minute to call him (day before) and he was not available on that date so they moved the installation date out 15 days (to 9/13) due to their "busy schedule." We were not due to return from our trip until 9/15. The installation should have been completed by that time.
On 9/13, the installation crew was a No-Show and no one coordinated this information with our neighbor. When he called Finyl Vinyl to find out what was going on, he was told the crew was "busy" and would be there instead on 9/14 between 12noon-3pm. Our neighbor rearranged his schedule so he could be there but once again, they were a No-Show. Finyl Vinyl did not communicate this information to him. When our neighbor called Finyl Vinyl on 9/14 at 3:30pm to see what was going on, he was told the installation was being moved out yet another day, but the crew would be dropping off the supplies at our home at end of day. Our neighbor specifically asked that he be contacted when they did that (he lives across the street) but they dropped everything and left without contacting him. He only saw the materials later when he walked outside.
Finally, on 9/15, the crew arrived at 7am to install the fencing. Again, they ignored our instructions to check in with our neighbor when they arrived. The installation was completed but they installed the wrong gate design. We'd ordered an arched gate and they brought a straight-across design. They asked if we would accept it anyway. We said NO. I want the gate I ordered, not the one they made by mistake. Now, I have to wait for another 8 weeks before I get my gate installed. I called Finyl Vinyl on 9/27 to ask about whether there had been a "rush" put on the replacement gate manufacture since it was their mistake and I shouldn't be inconvenienced for at least another 8 weeks because they made a mistake. The woman I talked to seemed surprised that I'd ask about something like that and she had no idea what was happening nor did she seem inclined to follow through on my request. After a few more comments from me, I heard some "tapping" (keystrokes) and she finally agreed to send the manufacturer an email. It's no surprise to me that I've heard NOTHING since then.
This has been the worst Customer Service experience we've had, beginning with your Home Depot Sales Representative. It was as if once we signed the contract, he was done. I do not believe that is representative of Home Depot's customer relations. The finished fencing product is very nice but our experience has been nothing short of POOR. If Finyl Vinyl sticks to the normal lead-time (and I have no illusions that Finyl Vinyl has done, or plans to do anything to prioritize the gate manufacture) and if we don't get pushed aside by any "big jobs" somewhere, we may see our fencing installation completed in 19 WEEKS. It was bad enough to deal with the original delay-upon-delay situation but now the gate too? We have a spa in our back yard and are supposed to have a self-locking gate. It was bad enough to have to wait for the originally-stated 5-week manufacture period. When I mentioned my concern with the gate situation, the woman at Finyl Vinyl told me just to put netting across the opening. I'm sure that would be an effective deterrent…Never.
I believe we should be compensated in some way for our inconvenience and our general level of continuing frustration with this whole situation. We went to Home Depot for our fencing because we had such good customer service in the past when we had laminate flooring installed. This situation with Finyl Vinyl has been a nightmare.

Dwayne Williams
from Detroit, MI
I set up an appointment for a kitchen refacing a floor to be put in as well as a stone countertop I was contacted by the individual who was supposed to come out at around 8:05 this evening and he began to you know ask me the questions of how many kitchen cabinet doors do I have how big is my kitchen and I asked him I said well isn't that what the point of scheduling the in-home visit is for and he went on to say to me well yeah but I just you know I know you're in the Detroit area and I just you know this is very expensive and I said I said okay what does that mean you know I know a lot of people that call from the Detroit area once again seems to think that you know they're only going to be spending around $1,000 but I wanted to ask that man I said we'll do you call all your customers and say this to them you know sometimes people are really happy you know what I think this was a very discriminatory call you know I'm not sure if I want to use racial but it was very discriminatory and I was totally unhappy with it and I'm just really irritated right now but it was I was very uncomfortable with it and I definitely intend on canceling my appointment I had schedule with him and my name is Dwayne Williams my phone number is area code 313-926-2851 thank you

Dwayne Williams
from Detroit, MI
I set up an appointment for a kitchen refacing a floor to be put in as well as a stone countertop I was contacted by the individual who was supposed to come out at around 8:05 this evening and he began to you know ask me the questions of how many kitchen cabinet doors do I have how big is my kitchen and I asked him I said well isn't that what the point of scheduling the in-home visit is for and he went on to say to me well yeah but I just you know I know you're in the Detroit area and I just you know this is very expensive and I said I said okay what does that mean you know I know a lot of people that call from the Detroit area once again seems to think that you know they're only going to be spending around $1,000 but I wanted to ask that man I said we'll do you call all your customers and say this to them you know sometimes people are really happy you know what I think this was a very discriminatory call you know I'm not sure if I want to use racial but it was very discriminatory and I was totally unhappy with it and I'm just really irritated right now but it was I was very uncomfortable with it and I definitely intend on canceling my appointment I had schedule with him and my name is Dwayne Williams my phone number is area code 313-926-2851 thank you

lisa t, jackson
from Upper Marlboro, MD
paid 4,000 to have custom closet installation in july 8th when purchased new home. first the installer was 2 and half hours late then he brought his son with him. then the child went into my bathroom and decided to play with soap and had water everywhere. when installer left he did put on paperwork job incomplete. Because didn't have enough materials,August 25th or 26th hadn't heard from no one at home depot about completing closet, so I called was being transferred all around, being told we don't do installations .called numbers I was given I spoke with supervisor dale he sent a different installer out to see what needed to be completed and take measurements. I was informed may take to 10 or 12days for materials waited and waited 3weeks, did not get a call to set up time when materials come .Monday October 2nd I called being transferred all around finally I was transferred to a nice and professional employee that went above and beyond to help me. called 301-459-2755 was told they don't do installations a manager even told me he would have to investigate what I'm talking about my closet install, gave him angela's name and said he would call me back , he hung up on me didn't get any info to call me back or anything. kept calling finally got a very nice gentleman , he put me on hold and called them call went directly to Angela. Then she acted like I didn't have no installation because I would have to go through her until I reminded her of the first installer that had car trouble. Then the guy asked her why if he called and got through why my calls were being transferred. why? because she was rude and unprofessional as well as the other young lady that transfer calls to her. I told her I was going to make a complaint about her and the young lady. so apparently they didn't want to deal with me. but I paid my money up front and you want to give me attitude. customers are why you have a job. the supervisor Dale was very unprofessional as well and then I let him know this entire department should be written up, the entire chain of command because no one knows anything or they don't follow through and make sure when installers come back with paperwork and the job say incomplete, do you file paperwork as complete. it told me that no one cared because its a job to them so it can fall on someone shoulder to be blamed. Today October 3, 2017 I get a call and the supervisor dale tells me the wrong materials were not the correct measurements. I informed him he didn't call me back from 4weeks ago now I had to call like he said to see when will my closet be complete and get the run around on the phone for 2and half hours trying to get him or Angela. It's disappointment when employees work for companies and think they can be rude unprofessional. Especially when Home Depot want money up front. But now I'm into the 4th month of waiting for completion. I told Dale I was calling corporate to make a complaint on all of them they all dropped the ball. And really didn't care. no one checked paper work when returned to office, no one notified me I had to call and be transferred all around md,d.c., Virginia stores, please tell me why. Apparently he knew I was serious less than 5 minutes I get a call from Don the manager he say's were short some of the materials and were trying to get expedited to get job complete. I really don't know who to believe whether its a supervisor or manager. I thinks its sad this is the way home Depot treat customers.

Jon Griffin
from Portland, OR
We ordered windows and a sliding glass door from the Warrenton,OR HomeDepot in May 2017, The order couldn't be initiated until Miles @ 503-267-7716 verified I was a real person, he drove to my house, between Longview & Cathlamet, WA, to meet me. He took my order, around the end of June. Later when we inquired as to how the order was going, Miles told me the cc# number wouldn't work. I finally convinced him That was B.S. so June 29th, Miles punched in the correct cc#, we were in motion again until the order arrived at Warrenton. This order for windows and a glass door went downhill from then. HomeDepot staff lost our windos and sliding glass door. The order was supposed to have been cancelled August 28th by Miles when I contacted him. I called him the 29th and he said, "the order had been cancelled, It's out of my hands". Yesterday, we get a call from Shauna 877-903-3768 ext 3768 63635, she was calling to schedule the install. She seemed surprised that we no longer own that property and that order was supposed to have been cancelled in August. At this point, we will never, never, visit another HomeDepot store, if this complaint is not heard and acted upon.
Contributors
Shauna 877-903-3768 3768 63635
Miles 503-267-7716
Michael Forte 503-298-1177

joseph dinnocenzo
from Cape Coral, FL
I bought a chain saw for $169.00 plus tax.i had it 3 days and it quite working .It is hard starting finaly get it running and 5 minutes later cuts off it is defective.I went to home depot on skyline in cape coral fl where I spend thousands of dollars per year.i have a company called parker house rentals in the cape and buy all materials from home depot .I follow the procedior to return they sent me to the rental tool department to have it checked out I left it there for 10 minutes while I got more materials came back and the man running the department had a real attitude towards me he says it works have a nice day .that is really poor customer service .I got mad spoke to the manager and she gave me the runaround also she was very profesional .they should post a sign where u sell gas operated power tools so people know what to deal with before they buy the product I am very disappointed in your people I don't know if this letter means anything but I belive I may decide to do my business else where loosing a good customer over $169.00 dollar item is crazy look up my business and see what money I spend there .well I hope we can resolve this in a fairly manner thank you ceo joseph dinnocenzo

Kimberly Eley
from Hopkins, MN
We just purchased a refrigerator and stove last week from Home Depot- I decided I would also like the matching microwave oven- when I went to order it I was told I had to pay $59.99 to have it delved to my home- I work in Batavia NY where I wanted to pick it up( which you have a store)- no way was I going to pay that additional fee- so I talked to the asst manager she would work around the delve fee by giving me a discount of the price of delve- where I am having the issue with- is that I also had a coupon for 10% off the microwave which helped make the decision to buy the microwave- she told me I would not be able to use it and she considered it double dipping- which in my opinion it was not-
I was not going to pay delve fee no matter what- and I was going to get the 10% off the appliance- so due her not working this out-
I am now buying the same microwave with no delve fee and 10% off at Lowes( which was the same price as Home Depot)
so you not only lost this sale but also any I might have made in the future due to this situation al for another $34
if you look at out past buying we have spent a lot of money redoing and restocking our house
Kimberly and William Eley

Richard Buss
from Kaneohe, HI
On Aug 31, 2017 I purchased a dishwasher, it was delivered on Sept 6 and not working. I called that afternoon, the following day, and finally went to the store (an hour drive). I was told to call Maytag as Home Depot doesn't replace. Maytag closed, called on Monday, repairman came and said the appliance was defective. Called Home Depot, 2 hrs on hold so drove again to Home Depot only to be told to call Maytag as it was out of your hands. Maytag tells me it will be 3 to 4 weeks to repair the new item I purchased from Home Depot. At this point I will never purchase anything from Home Depot in the future if this is an example of your customer service. You don't answer your phones forcing customers to physically to your store to report broken items delivered by your vendors. This is beyond unbelievable. I did complaint to your Honolulu representative (store) and got nowhere. I only give you 1 star above because there is no lower mark available.

Brian chiu
from Quincy, MA
i order a stove 2 weeks ago and they were suppose to delivery it but they kept playing around saying they will deliver it in less than 30 minures but nobody shows up. I guess this is how home depot treats there customers after they accepted our money. They need to fired or get rip of the people who handles the stove deliverys in the quincy ma area. They wasted 2 of my Saturdays waiting for it to be deliver and i'm wondering if i have to sue to get compensated for my time and distress. 2 week of takeout is no fun.

Vic Feuerstein
from Roundup, MT
I purchased over $4000 worth of Cascade Tuffbilt metal fencing, including 26 - 5' x 8' fence panels which are still stacked next to my garage because even though I made the order at the local store in Billings Montana with the assistance of an Associate I do not have posts to put up the fence. I have tried three times to get posts. No one seems to know how to acquire the 73003517 line posts (I need 24 of them) or the 73003524 corner posts (I need two of them). This has been going on now for weeks. Winter is coming on and all I have at this point is $4000 worth of fence panels that cannot be installed while I am out the money and absolutely no one seems to have a way to get the damn posts.
The phone complaint system does not work. The on line complaint system gets no response.
In the absence of an answer, I am going to call CEO Craig A Menear at home after hours every night.
Vic Feuerstein
11506 Otis Creek Road
Shepherd, Montana 59079
406-947-2253

Jose Flores
from Hammond, IN
Just need a follow up ...FYI been shopping at the Hammond store the last 3 days around 4 pm today Sun. the 3rd...only one register with and attendant ...l like to use your self check registers very convenient ...but 2 down the last 2 days today long lines and 3 registers down plenty of help but no managers around...why who maintains the registers.. ...Thanks Jose...Hammond,indiana>>>>

Jim love
from Riverdale Park, MD
It has been more than two weeks i have been trying to order a counter top.
I have given your store the measurements. I have call a few times only to find out that they are working on getting what it woild cost. I do understand that it may take a little time. The lady i talk to said she would get back to me. Well not sure because the last tome i called she was not working that day. The employee o talk to said he would let her know i called.
If your company does not wish have my busses thats ok. But it would be nice just call and let me kmow.
Bridhgeport store in WV

Debra m
from Sebastian, FL
I was at Home Depot in Merritt island Fl today looking at counter depth frig, spoke to appliance , I asked her to call Palm Bay store as I was there yesterday, she called told me if was gone, I called after to find out it was still there, so Deborah was to hold it for me. My husband and I got there, frig was there, 878 Samsung, I ask for military discount to complete with lowes, it was turned down, when I ask for delivery and was told that it will cost 79.09 and everything in the store claims free shipping with AnY order of 396 or more. I went to CS as there wasn't a Mgr in the store, spoke to CS Mgr she gave me a number to call, I called CS spoke to gayla she was to give me a call back on situation waited 4 hours no call . I will shop at lowes and do will the combat vet ma in Florida abs annex if this is the way you trust us,
Debra Mull

Harvey Schuler
from Pleasant Hill, CA
I am the Vice President of Pace Incorporated in Concord Ca. We have been long term commercial customers. Account Number: 6035322531913584. in May of 2017 there was unauthorized use of a very old card from a former employee. The card had not bee used for over 15years and all of the sudden on a holiday weekend 5/28/17, 5/29/17 it was used in 15 transactions at three different southern California stores in a 22 hour period. 10 of the transactions were for $900.00 or more totaling $10,419.00. We are in close contact with the retired employee Andy Dunivan and he is confident the card was properly disposed of years ago. Home Depot was notified by 5/30/17 that these charges were unauthorized yet made no attempt to prevent $9,000.00 worth of gift cards from being redeemed! I have spoken with Vicky at the security Ops Division and she informed me that Home Depot was NOT defrauded that Pace INC. was defrauded. and the charges would be our burden to bare. Their " investigation " is a joke! Vicki claims that checking photo identification is an individual store practice not a company policy. Yet in nearly 20 years of using this card I am ALWAYS asked for Photo ID if its over $50.00. I would appreciate someone from Home Depot contacting me about this and NOT Citi Bank. Pace INC does not feel that this is our total burden to bare. Thank you Cell: 925- 768-4843

Niki DeYoung
from Columbia, SC
Your complaint line isn't very user friendly. Please see below.
08/28/17
I ordered over $9000.00 worth of flooring not quite a year ago from Home Depot I was told I have a lifetime warranty on the flooring. I called Home Deport to report a transom had come up between the kitchen and the foyer and I had a small spot in front of the dishwasher. A fellow came to check it out. I was told my dishwasher was leaking. So the next Saturday I went to Home Depot to purchase a new dishwasher and decided to buy a new stove, also. (almost $2000.00). It was delivered on Thursday, August 3rd. They installed the stove but couldn't get the dishwasher to fit. I had paid to have the old dishwasher removed but they were going to leave it, I said oh no, had to have the neighbor come over and cut the legs off the old one so they could take it out. I asked why there was water under the sink, and was told because it leaked a little when they undid the old dishwasher. Then the water started running out under the flooring, Keith and I sopped water all evening, and then used a fan to dry the floor. When I awoke the next day my floor was ruined from the dishwasher to the kitchen door. Warped, uneven, plus the inside of the cupboards were warped, a real mess I went back to Home Depot to report the problem on Aug. 4th, Spoke to manager Bill. He just kept saying that the contractor didn't work for Home Depot and he couldn't do anything about it. I finally left, telling him "I can't talk to you anymore". He had no sympathy, no I'm sorry, nothing but the contractors didn't work for Home Depot. Needless to say I wasn't a happy customer.
I text Sierra (the GOD send of the Home Depot on Pleasantburg Drive, Greenville, SC) She had worked until 6am that morning but still called me at 11:30 am. She had Tim Foley (VP over flooring) call me. I explained what had happened. He asked me to come to the store that evening, he would be gone but LeAnn would help me, Keith and I went to the store around 5:30 pm, met LeAnn. She called Mike in plumbing; he took Keith over to the plumbing department, got a part and brought it back. She said here you go; this is what you need to fixed the problem. I said are you kidding me. (Keith and I are both in our 70's and they expected us to repair the part ourselves) Mike said yes it's easy. You just cut the pipe and put in the new one or call a plumber (on a weekend) or LeAnn suggested calling our home owners insurance. She did say that a claim had been filed. Tim had already told me that he had filed the claim. She was no more help than Bill the manager, just had a sweeter voice. We left, not happy at all.
A friend came to help repair the valve. So we went back to Home Depot Friday evening, to get the tools that we needed. We were given a hack saw, and told to cut the pipe and put on the new valve, WRONG. The hacksaw made the pipe out of round, and jagged so the valve wouldn't work. The next morning, another trip to Home Depot, (told by 2 different employees that they thought the company was taking care of this for us, I said I thought that too) given more parts, and told to use a blow torch, de-sodder the pipe and put on the valve. After 20 minutes of using the blow torch, we used Google, It should have only taken 5 seconds to de-sodder, Back to Home Depot again, got a pipe cutter and 2 valves. Problem solved.
I purchased a new dishwasher that day and it was delivered the following Thursday. Still doesn't fit, Called Tim and told him the other dishwasher didn't fit either. He has made 5 appointments to come to the house (we live less than 5 miles from the store) to help but never showed for any and never called, The last appointment was set for 4:00 pm Thursday, Aug 17th. I was leaving on a vacation, told him I was to board the plane at 5:55 but he could call me until I had to board the plane. I didn't hear anything so I called him back. He would be there at 6:00 pm. When I departed the plane, I had a voice message that Mickey would be there at 6:40. Not good because Keith had to leave at 6:30. I have heard nothing back from Tim.
Shirley called on Thursday, Aug. 24 to ask about getting the transom fixed, I explained to her what had been going one. She apologized, said she hadn't been told any of this. She was leaving on vacation but would be back on Monday. She said if I hadn't heard anything by then to call her back. She did give me the claim number and a phone number. I called to find out the claim hasn't been assigned to anyone. I call Shirley back to give her an updated status. She will try to expedite the process
I have done everything that Home Depot asked of me. And still here we are, with molding warped cupboards, warped Pergo flooring, and no transom, plus I now have bugs because of the mold and water damage. I have a new dishwasher sitting in the kitchen (not installed) and I can't seem to be able to get any help. What started out as a small problem has turned into a major issue?
VP Tim, Manager Bill and LeAnn need to take lessons on customer service from either Sierra, Shirley. or Jim in appliances. At least they have listened and tried to help. I feel like 3 weeks is more than enough time to get helped.
Niki DeYoung
100 Bonnie Woods Drive
Greenville, SC 29605
864/386-9069

Fay Harris
from Macon, GA
I ordered a washing machine on line and paid for delivery, installation, and for disposal of old washer. During the chat on line I told the person of the problem. I was not asked at any point if the washer had any amount of water in it. I however drained the washer down to a small amount of water because I didn't want a sour smell in my home. The delivery men refused to turn water lines completely off, as they were supposed to attach the new lines from the kit I purchased with the washer. My brother did it for them.
Then they refused to move the washer because of the water, even as they were told that we would take care of any spilled water. My brother had to move the washer as the two men watched. The movers from Spirit movers were very unprofessional. Now I did go to the local store and told them of the complaint. I was refunded 59 dollars. I am still unhappy about this event and I still have to dispose of the washer, which will not be easy to do. If I had known that this was going to turn out this way, I would NOT have made the purchase! In the future you may need to stress the need to honor a commitment to sub contractors so that your costumers will remain your costumers.

Tyrance Reed
from St Louis, MO
I bought a 22'' lawn mower the first week August 2016 (refurbished). The first week of September the self propel stopped working. I took it to the Cross Keys store to have it fixed only to have it held and "worked on" and told that the manufactures warrantee would not apply. well after picking it up and paying for supposed work, I used it once and it would not work any more.
I also took my 30'' in to have the self-propel fixed on it. I was asked about the tune up which I said do it as well and put new blades on it. I know the tune up is changing the oil, filter, and spark plug it was kept for a week and when I picked it up and used it the self-propel did not work. I took it back and was told that it was the belt and the wire. I paid and got it and it still does not work.
I noticed that the blades were not changed the first time and I was charged for it. But when I mentioned it was told that maybe I was cutting wet grass. Tough when I picked it up the second time the blades were new. I am trying to get a business in lawn-care going and can't do much with badly maintained equipment and having to put customers on hold. it's bad business. I have spent much money with Home Depot to the pointe that I was going out of town and as I came through the x-ray at the airport, the TSA agent said to me 'You look familiar ", I said You look familiar to me too but I can't think of where I know you from.
He then said, "Do you go to Home Depot", I said , yes a lot. He sais "That's where from". If that does not say how much I use the store, I don't know what does. Though my machines do have wear and tare, I paid to have them fixed to work. One is not working( the one just purchased and used one month) and the other is barely working. I need to know what can be done about this. I do have paper work on this situation.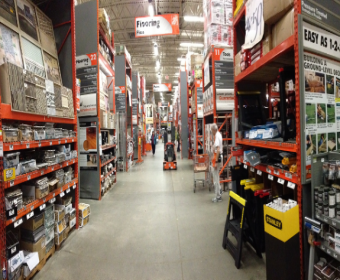 Russell
from Southbury, CT
On the 25th of sept my wife and I ordered a Samsung refrigerator from the store in Danbury ct. On sept 28 to be delivered on October 5th.My wife noticed the item was on sale so she called to get the sale price which was 321.60 less. She spoke to Carmen and was told a managers approval was needed. For the next four days numerous calls to get the approval went unanswered. We finally drove back to the store which is 30 miles away after being left on hold for over an hour. This would be on the 3rd of Oct about 230 pm.
Spoke to Carmen again and although she was very nice was unable to get approval because apparently manager was not available in the store. The names of the people responsible were Al Conklin and Tonya. We finally canceled the order after not getting the approval which we were told should only be a formality. With the exception of Carmen the customer care service at this store is completely non existent. Because of the management here Home Depot lost a sale worth $2384.00 to Sears. Both my wife and I think Home Depot should take a look at their customer care in the management area.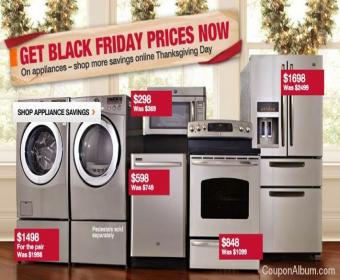 Eva Williams
from Jonesboro, GA
I bought a 24.6 cu, ft. French Door Samsung refrigerator on 19 September, from the Home Depot, 11075 Tara Blvd, Lovejoy, GA, and it was delivered on 22 September 2016. My paperwork stated the refrigerator that I currently had in my home would be removed and hauled away. After they installed my new refrigerator the delivery people stated, "we did not come in a truck with a lift, so we will send a message to our company and have someone come and pick it up". Although, you delivered a large size refrigerator they could not remove a refrigerator that was a little smaller because the old one was too heavy. The old refrigerator was placed in the front of my house, today is 26 Sept and it is still sitting in front of my house.
On the 22nd I had not heard from anyone so I called the number for the Appliance Delivery and stated my problem to have the old refrigerator removed. The person I talked to was rude and stated that no one was in my area but she would send someone tomorrow which would be the 23rd of Sept. I asked at what time and she stated that she did not know but for me to just wait until someone showed up and that I did not need to be home. I did not trust her so I called the Lovejoy Home Depot on the 22nd and asked to speak to a manager to expressed my concerns, they transferred me to Logan the person who takes care of these types of issues.
I explained to Logan what the problem was and told her about the rude person I had just talked to pertaining to my refrigerator still sitting in front of my house. She called me back and stated that the refrigerator would be picked up on the 23rd between 2 and 4 o'clock. I knew that they would tell Logan the exact same thing that I was told with no intentions of picking up my refrigerator. Needless to say it was not picked up and today is the 26th of Sept so for 5 days I have had the large double sided refrigerator sitting in my yard with company having to walk around it.
My money can be accepted and after that my issues and concerns are just thrown by the wayside. This is the second time I have bought something from Home Depot and had major problems, I should have gone to Lowe's. I am very, very upset and do not understand why I have to go through this every time I buy a large ticket item from Home Depot.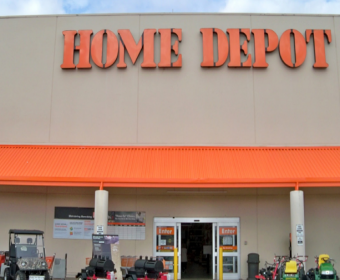 Carleen lewis
from Pompano Beach, FL
Almost three weeks ago I purchased a cooktop in store. Was not able to fit, per Home Depot contractor. This was never communicated with store, and so I had to make numerous calls and emails after which the cooktop was collected from my home. I spoke with store representatives as well as sent emails regarding a suitable fit. Again no response and so I had to visit store and each time no one is able to assist. I was told that I would receive a call from manager or credit. To date neither of the above. I will therefore seek legal advice, as they have taken my money and have forfeited their side of the contract.

Candy Dyckman
from Cape Coral, FL
I hate to give one star because our sales person was so nice as was the delivery driver. Beyond that the experience is frustrating and I would say there is no such thing as customer service at home depot. We bought a washer/dryer last Tuesday 8/16...why is that in caps? Because if you pay Home Depot they should take care of an issue not the customer spending 2 days and phone calls to Home Depot store, Home Depot number attached to delivery form, LG, Deliver service, Customer Service complaint/resolution (Not) and still I wait.
Saturday 8/20 on delivery the dryer was damaged (the box looked great but the front of the dryer was smashed..now how does that happen) so it was never taken off the truck. It is now Tuesday 8/23 at almost 4:30 pm and I still have no idea when the replacement dryer will be delivered but well someone from LG is supposed to call me tomorrow (um yeah because they called me today like they were supposed to? nope) to tell me Thursday or Friday deliver....I work people I can't just take off...well I was told if when they call it is not an automated delivery notification you could ask for a time that works for you.
This is not customer service....customer service would be the delivery driver calling someone saturday to say hey damaged dryer when is the next date to get one out to these people? I was warned to go to Lowes...next time I will listen

Gary Richmond
from Parker, CO
Took two items without receipts to Home Depot for a refund or store credit. Home Depot would only refund one item and not the other without the receipt. I asked for the manager. He came and I asked him to authorize the refund or store credit. The value was $3.30 on a Home Depot product but he would not without the receipt. And he gave no explanation why the discrepancy as to why they would refund one item without the receipt and not the other.
So I took the store credit for the one item and made a small purchase to use it and when I got home I went to www.homedepot.com/survey that was on my receipt and completed the survey with the only complaint being not being given a refund on one of two items. The end of the survey asked if I wished for Home Depot to contact me and I answered it yes and gave my contact info. They never responded.
It really is a petty issue but they should realize that pissing their customers off just sends them to Lowes. I went on line and looked at scads of Home Depot reviews and lots of folks are giving their business to Lowes due to dissatisfaction with Home Depot customer service.

Giuseppe Matera
from Overland Park, KS
A few month ago I and my wife went to home depot between 159th Street and 151th Street on root 7th, to buy an internal door. After a few weeks I got the costume door that I ordered. Unfortunately the door was broken when it got to me, and I sent it back. The drive that delivered the door to me said a lay claiming that I knew, and I knew that the door would be broken. I did not understand what he was claiming since I paid for a new door, and not a broken one. I sent back the door.
I went to complain at Home depot headquarters and the CEO, and after a while they told me they would send me anew door. Yes after a few months they sent me a new door, but it was not the one I chose. The door is made very poorly and the glass is not the one I had chosen the first time. I decide to keep the door because I did not want to wait a few more weeks to install a door. But since I have another door to install, I will not buy anymore from home depot. I will buy the small stuff on the shelves, but no more the costume made stuff. After many years I learned, and now I will try other places.

Robert Yentzer
from Valdosta, GA
Several months ago we bought a new lawn mower at Home Depot in Valdosta, Georgia. It quit working and we took it back. Was told had a 30 day return policy but they could send it off for a fee which we paid. Was told it would be a couple of weeks. Last week we got a call from the store saying they just shipped it and it would be 6-8 weeks. This is not acceptable as cannot mow the grass and have company coming for the 4th. They waited 2 weeks to send it off after saying it would be back in 2 weeks.

Michael McNatt
from Bear, DE
I recently purchased almost $900.00 of rails and posts to construct a post and rail fence in our yard, I placed the order online and when I went to pick it up there was a lot of confusion and what should have taken about 10-15 min. ended up taking an hour. The employee waiting to put the material on my trailer could not seem to get a "spotter" to help him move the packages through the store. This is a lot of money to for my wife and I and we had be putting some aside for over a year to do this job.
When I started the project the next day I was very disappointed with the railings, they were not anywhere near uniform in size, they were not similar in shape and in some cases I had to saw the ends because they were too thick to fit in the holes of the posts. This is unacceptable to me and I am sure others, fortunately I was able to modify where I needed to but I am certain that there are others that would not have been able to.
These materials were purchased at the Home Depot in People's Plaza, Newark, DE 19702. Please contact me about this problem.

Charles Stubblefield
from San Antonio, TX
6 months ago I visited home depot 1066 Central Parkway San Antonio, 78232. I was looking a light bulbs, a salesman recommended the Led bulbs as he told me they would last as long a 20 years and point it out on the promotion. I bought 3 of the top of the line.He told me they would save me over a $100.00 during their lifetime. I asked him if they failed could I bring them back for a replacement and he said yes.
Today one failed and I took it back to the same store. The young lady told me they would not replace it and If I had a complaint I had to take it up with the manufactory. (I did not buy it from the manufactory, but from Home Depot) I have spent over $3,000 dollars this year with Home Depot, I'm sure Lows will look forward to my business. I left the as the the young lady was picking up the parts from the floor. PS: I dislike liars or company's that don't stand behind what they sell.

willie marshall
from Jonesboro, GA
I bought a home at the end of May and my credit score was 772-736-716. I asked HOME DEPOT for a project loan for $10,000. Instead, Home Depot sent me a credit card and a letter that implied my credit score was 695 and because of my score they would only give me $5000. I called customer service to find out where did they get the low score from I spoke with someone name Derrick in the credit department. He informed me that my card is void and hung the phone up without an explanation.
This was unprofessional and very humiliating. I have never been so insulted in my life. I am not sure what my options are at this time however, I was informed to contact you and that you may be able to assist me with reactivating the card, correcting a wrong, making me whole again and providing an explanation. I'm asking if you would give this your highest priority. I really need this credit line it was to allow me to complete the work on the home I just bought. Thank you in advance.

Jeffery Ainsworth
from Hallettsville, TX
I was scheduled to deliver 9 pallets to a Home Depot in Laredo. It's by a Walmart and Academy. Got there 4 hrs early let them know in receiving I had arrived but not expecting to get unloaded until my appoint. Time between 9:15 and 10:15. Went back at 9 and they said it would be 10 . Called not to complain but let the Mgr know that I was told I would be unloaded at 10 but I honestly couldn't understand what he was saying. Another he went by and another. Walked back to receiving twice once seeing several people in the window, rang the bell with a guy looking right at me and walking out of that area and another girl walking off as well.
Walked back to my truck and saw 2 people BBQ asked them if they were in receiving and I feel like they were because he couldn't come up with answer very quickly. 5 times I went to receiving and I gave up and went to bed. Wake up at 3:30 am 5 hrs late to the forklift driver honking his horn continuously driving back and forth to wake me up to pull 1 tarp off of the 9 pallets. That is pathetic and so unprofessional. These people don't care. It's people like this that indirectly not knowingly contribute to accidents with semis involved I think.
All I'm saying most of the time when were unloaded were on our ten he break and if Home Depot says that if the drivers aren't on time they won't get unloaded then it should practice what they preach and not be 5 hrs late waking up a driver that had been asleep trying to get his rest.

Jerry L. Morgan
from Union, KY
First I have been a Home Depot customer for many years, I experienced a very embarrassing incident on May24@7:30pm. Upon checkout I was informed that I could not get my 10% military discount because not every item was discounted and only when I paid was I able to see what was discounted. The cashier was rude and when asked to talk to a manager I got a disgusted rolled eyed look. The manager would not talk to me but told the cashier she was right and that's the way it was.
Incidentally there was a customer in front and in back of me who was veterans also and we were all stunned. I have always respected Home Depot and valued its 10 % discount. I did not purchase anything and went to Lowes who thanked me for my service and as always gave me my 10 percent. If this is your policy, that's ok but all veterans organizations need to know this.. I'm hoping this was a misinformed manager and a misguided rude employee. Awaiting your reply.

Jarvaughn Rogers
from Oakland, TN
Purchased a Smart LG Laundry washing machine from the The Home Depot in Collierville, TN, it was delivered December 30, 2015. I called The Home Depot in Collierville to complain about the machine as it was not cleaning our close they told me they weren't responsible that I should call LG from the number in the book I received. I called LG and they sent a repairman out and reset the machine however it still would not clean our close so I called LG again and a repairman came out and reset the machine but it still will not clean our close.
My cousin went to The Home depot with some of our laundry to show him the results of a cleaning by the machine and talked to a manager by the name of Kevin who told her there would be no problem on getting a refund and that they would call her the next day to take care of the matter no call came therefore my cousin called Kevin and he denied saying he would refund the money on the machine. I called LG and spoke with a gentlemen and after telling me there was nothing more he could do he referred me back to the Home Depot. Their idea is to bounce you between The Home Depot and LG with both throwing the responsibility back on the other.

Gerald J. Smolinski
from Vero Beach, FL
In the last 10 years we have spent tens of thousands of dollars in the stores located in Palm City Fl, Chattanooga Tn, Port Charlotte Fl and Vero Beach Fl. Remodeling our homes and other properties. In January of this year we purchased a $6900.00 complete new air conditioning unit from Home Depot. Recently we were trying to order $1600.00 worth of cabinets. Finishing the order and arranging for delivery, we were told that they will NOT deliver to the second floor. We were also ordering all new appliances with the same issue--no 2nd floor delivery.
This policy has eliminated Home Depot from being our go-to company. We are in our 70's and cannot understand this policy which is certainly not user friendly for us. I am certain that we are not the only customers who are dealing with this lack of service. And we certainly have rethought our future shopping at Home Depot.

It has now been a month since purchasing an expensive, top of the line impact driver from Ridgid. I purchased the product because it offered a Lifetime Service Agreement and was, I guess, supported by Home Depot. I have followed the detailed instructions to the letter and submitted registration for this product online. Twice. I've been rejected twice. ("Unfortunately, we encountered an issue when cross referencing your product and/or proof of purchase information with our records and were unable to upgrade your products to Lifetime Service Agreement (LSA) status")
I've double checked all numbers. Twice. I re-submitted online, as I was told I could do by both Home Depot and the Ridgid documentation that came with the product. Twice. I've been told by a recorded message to call back during business hours - at 3:30pm on a Monday afternoon, and 3:45 and 4:10. I am now told by the second rejection email, that I need to re-submit by "certified mail", the "original" receipt, which would mean I would have no way to return the product, the customer id and the rejection email and wait another eight weeks for Lifetime Service Agreement approval - which would run over the 90 day registration period. You have to be kidding!
Two and a half hours time spent online, entering registration numbers, verifying registration numbers, trying to phone Ridgid for help and explanations, time spent writing letters to Ridgid, Craig Menear at HD, gas and time to the post office, standing in line and $5.55 to mail certified letter. Is this the kind of experience Home Depot would like to be running through its' customer's mind the next time they're standing in front of another Home Depot product contemplating purchase? Really?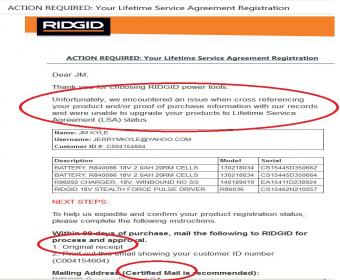 Hector Cardona
from Elkridge, MD
On 08/02/2015 I purchased several items from Home Depot Store on 9051 Snowden River Parkway Columbia MD. I am a busy person and forgot to returned items that did not work and did not fit my project. Since I have never had any issues returning merchandise back and received store credit I did not bother to remember to return items and completely forgot I had them on my truck. I found them the other day and since I needed other merchandise I went back to the store and tried to return or get store credit for what I had.
After initial process I was told that I was past my 90 days and that I would get store credit. The clerk took my driving license and told me I was denied because of my tendency to return items (not accurate quote but it was what I understood) and gave me a receipt with the following Transaction #132650095-503-THD and was done again later after my conversation with the rep at the #866-550-3133 I called to fix this issue. After waiting for a while she told me the reason I was denied it was because I was past the 90 days and that if the store did not help me I would need to write the Corporate office. The Store manager went through the motions again and got the following same message and Transaction #132650230-060-THD.
I am a customer who over the decades has spent thousands to fix my home and I have dealt with many issues but issues I could deal with. The items I am trying to return do not exceed $52.00. This is more about principle than money.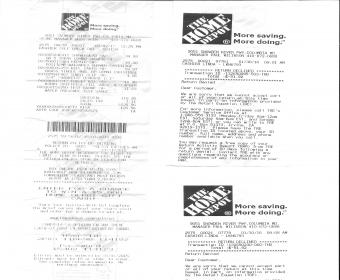 Home Depot took my pro rewards away. I lost all my points! I went to buy 20 gallons of paint today and I don't seem to have a discount any more! Really! I liked shopping at your store in Chehalis. I really liked the people at contractor sales. Ill miss them because I was offered Discounts at a paint store. now Ill have to go there. You say Its because I haven't bought enough paint last year? You don't know! I send all my customers there!
Its the only discount I get from Home Depot -- or used to! I can go to the lumber yard and get contractor discount on every thing but I haven't just because of the people and the one perk I had of the paint discount! You didn't even warn me about doing this.

Joseph Bray
from Olive Branch, MS
I ordered a refrigerator in January of this year (2016). We requested that the doors be changed to open to the left instead of the right. The refrigerator was delivered on 1/7/16, with the doors unchanged. I decided rather than asking the delivery guys to change it, I figured it should be a simple enough job to do myself so I let them go. Little did I know that these hinges were going to be over engineered. The refrigerator has to be nearly turned upside down to remove the bottom hinge and move it. I gave my local Home depot a call and asked if they could come out and correct the doors. I was told probably the most ridiculous thing I've ever heard. I was told I would have to purchase another refrigerator. Keep in mind, I am a retired hydraulics mechanic. I am looking at this hinge and all that needs to be done is for the refrigerator to come up off the floor and taken loose to move. I won't shop Home Depot again.

Gregory Wilkins
from Youngstown, OH
I was recently in the Home Depot located in Boardman, OH.(330)965-4790 on 08 Jan 2016 to purchase Wild Bird Seed. I selected a 40 lb. bag of the Farmers Delight that Home Depot carries for their customers. I proceeded to check out at the register. What I would like to bring to your attention is that the unprofessional behavior of the cashier, Jayne(JKG2096). I am concerned and frustrated because Jayne reacted in a bothered manner once I showed her my retired military I.D.
She then proceeded to inform me that she was unable to pick up the 40 lb. bag which was in a condescending tone. I do not mind having to assist a Home Depot employer, however, not when their tone and attitude was disrespectful and rude. I am a local homeowner and have been frequenting this store for over 9 years. As a loyal customer and a Veteran with 26 years of service to my country, I felt mistreated and looked down upon. I was taken back by this behavior due to that fact that I didn't provoke this type of behavior from your cashier. In all, I was hoping to receive a better quality of customer service. Thank you for your time looking into this issue.

Charlene Burke
from Lewiston, ME
We bought kitchen cabinets, $2800.00 worth. While putting in the counter top, which one section was not cut, so they didn't fit. We tried to modify them, but they still wouldn't fit. I called Topsham, Maine Home Depot, where we got them, explained what was going on to a lady named Audrey. She took all the info, I sent her a picture, she talked to a manager, and got back to me. She asked if I had a way to get the counter top back to the store and I said yes. She said to bring them back to the service desk and there would be new counter top, all cut waiting for us. We get the counter tops back to the service desk, the new ones were there and that's when the trouble started. The man at the service desk, his name was Loren, gave us a hard time. Every little thing we said he had to call someone.
He said because they were cut, they were unsellable. I told him Audrey said to bring the old ones back and pick up the new ones. He just kept arguing with my husband. I was at the point where I said to my husband, let's just go to Lowes and get what we need. It's pretty bad when we spend almost $3000.00 dollars here and get hassled like this. Then again he had to call someone and told us to wait. He then changed his tune and did the exchange. It turned out alright but we were there for almost 2 hours it shouldn't have happened. I will think twice about Home Depot before we do another renovation.

Sonia Di Stefano
from San Diego, CA
Had a bathroom vanity made and the workmanship was very bad. Don't know who you use to make the cabinets but they apparently don't take pride in their work. Had to hire someone to fix the problems because Home Depot wouldn't take them back. This is a sample of how things look. Drawers don't close correctly.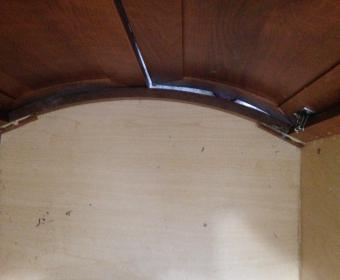 Theisa Cano
from Kansas City, MO
I bought a roll of multi color led christmas lights planning to return and buy 4-5 more rolls. I came back the next day to get them and they were all sold out so I bought 4 rolls of clear ones instead. I wanted to change to roll of colored lights but I couldn't find my receipt. The store would not let me exchange and would only credit me the lowest price the lights had ever sold at which was about $1.47. I paid over $6. This is outrageous. I wasn't asking for money, just an exchange because the store didn't have what I needed. As usual. I have never had this problem before especially for a simple exchange. I will shop elsewhere from now on. There are plenty of other businesses that would appreciate my patronage.

Michael Childers
from Shelbyville, KY
I write this complaint with much disappointment with the decline of the customer service at the Home Depot. However as a professional myself I believe you need to know about my negative experiences. Keep in mind the 2600 Hurstbourne PKWY located in Louisville Kentucky is the only store involved. I have a property management company and deal with both the Preston and Hurstbourne locations. The Preston Highway store without question is excellence concerning customer service: Within the last week I purchased approximately $1100 worth of appliances the Hurstbourne store. A problem occurred with our new range and we realized we had no manuals. My wife called your Hurstbourne store and after a 20 minute hold time she was told she should have received the manual with the delivery. He continued to tell my wife if she was having problems with the range she needed to call GE.
When she ask for the phone number she was told to go on line and print the manual and the number probably would be on the manual. He said he would look into the situation and call her back. That was a day ago. On December 3rd 2015 I went to the same store to purchase a Christmas tree light tester. When leaving the store one of your women employees ask to see my receipt. I started to look in my bag and remembered the receipt was in my wallet. When reaching for my wallet this woman attempted to jerk my bag from my arms in front of several people. Handing her my receipt I told her asking to see my receipt was one thing but being rude was another. After leaving the store and driving home for about 5 miles the more upset I became and decided that I should call the store manager and report this incident.
After calling and being placed on hold for around 5 minutes I decided to drive back to the store. This all took place around 5:30 – 5:45. Upon arriving I went straight to the service desk and ask a gentleman the name of the store manager. I was told he was not in and I requested his name which he wrote down on a piece of paper. Curious as to the problem I told him what had happen. I told him about being on hold and suddenly relized I was still on hold and allowed him hear the Home Depot recording on the speaker. He looked down at his phone blinking and read me my phone number and ask me if that was it. The store traffic was very slow that night and only one other customer was ahead of me at the service desk and just think I drove back 5 miles to the store with my phone still on hold after waiting 5 minute to go.
My point is your employees are not answering your phones. They are allowing your customer to remain on hold and maybe encouraging them to hang up. The employees may have been tired or whatever but your Hurstbourne store needs help. Consider this as a courtesy corporate complaint because if this was my business I would sure want someone to tell me. I did speak to the assistant manager and pointed this women out to him. I enclosed a picture of this women if it uploaded correctly because I didn't get her name.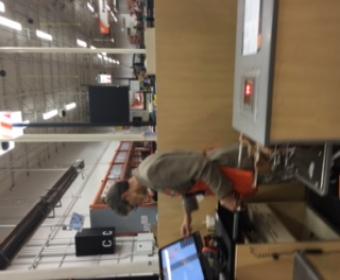 John L. Turner
from Macedon, NY
Please cancel my Home Depot credit card due to what I have just read on facebook. I am a veteran and if this is how you treat veterans I will shop at Lowes from now on. By the way they do give veterans a discount. Home Depot should be ashamed of themselves for not honoring our veterans.

Kimberley Fangel
from Natick, MA
An advertisement at the entrance to homedepot brought us into the store to purchase granite countertops, the ad stating 7 days installation from day of payment we purchased on November 14th and as of today November 22nd we have no countertops and template is to be taken tomorrow according to the store. When we spoke to the Assistant manager, Marvin he had no answers we were told the store manager would reach out on Monday. After I called and spoke to the manager he was less then helpful and rude. "What do you want?" During the holidays it gets busy we can only do what the installer can do. This is not my problem as I have paid in full and expect what I paid for in the time frame I was told would be done in. NO APOLOGIES at all for this inconvienience as I was expecting to have my counter for the holiday and now I will have Plywood that my husband will have to put down. We have purchased our entire kitchen from homedepot over $25,000 in supplies we should be valued customers not made to feel second rate. Please look into this matter.
Have feedback for Home Depot?
Thanks for your feedback!
Sorry. Please try again later!