Home Depot
Home Depot Complaints Continued... (Page 8)
444+ reviews added so far. Upset? Call Home Depot corporate: 1-800-430-3376

Manager gave me a price on an item. When I came to get it he would not honor that price. I complained on Facebook and home depot complained to Facebook and got me suspended. You think that will keep me from letting everyone know how much you suck. Wrong.

Aurea Balenbin
from San Francisco, CA
A couple of years ago i purchased double pane windows which had a lifetime warranty. I called in to fix sliding door window and was scheduled an apppointment for Nov. 11, 2015 between 2-4. The appointment was a no show and i did not get a phone call on reason for the no show. I called daily from Nov. 12 - 16 for status and was given a run around. Below are the reasons/excuses i was given by Home Depot employees: David Benzo installation manager is in a meeting and will call you back (to date no phone call). Another manager with phone number at corporate promised to look into the problem and promised to call me back on 11-13 (to date no response) Called the Home Depot complaint line on 877-654-6688 on Nov. 13, 14, 15 and 16 and was told that someone would call me back. I talked to Char to schedule an appointment but was told that the next available is for Dec. 9 which to me is unacceptable since i had an appointment on the 11th which your company did not meet therefore i should have priority. Dealing with your company has been a nightmare and i am reaching out to you for resolution.

Domenica Lancia
from Tampa, FL
3 days before Veterans day My 84 year old step father showed his VA ID for a discount at the cash register and the clerk told him he was not entitled to it because he was not service connected. This man served in the Korean War was discharged with honors. It was the appropriate Id as it is the id issued to him by the Northport VA in Long Island and he was in Florida to attend the Veterans Day parade at the Tampa VA. As I was driving home I glanced back in my rear view mirror and saw the tears rolling down his eyes. This man never cries and is a man of few words. This is what America has come to, three days before Veterans day.

nancy blaustein
from Los Angeles, CA
On the line for 17 minutes before I could speak with someone in the kitchen department. Waiting wasn't as much of a problem as the music on the line. It was loud, too loud and unappreciated. Really hate being on hold, not because I'm special but because the music is horrible!

Tami Price
from Ellisville, MS
My name is Tami Price. I'm writing to you in regards to a situation that happened in November/December 2013. During this time I lived in Kingsland Georgia. I became friends with a wonderful young lady by the name of Mendy Langley. I met her at church several years prior to this event. She is a domestic violence survivor, and also a survivor of Spina bifida … her type is very rare…. she has endured many years of suffering while as child and continues to live in pain 24/7 and will till the day she dies. She is a mom of 3. Her oldest is a daughter that has learning difficulties and will forever live with her. Her second is in 3rd year of college.. ( most of his schooling was home schooling until high school) his college is paid for by his high grade point average and other grants. Her youngest is now in 6th grade and like her brother is smart beyond her years. You might be wondering why im telling you all this. Great question.
In the winter of 2013, your store in Fernandina had a manager there by the name of Douglas Bischoff (sp) and his assistant Sandy. One day he approached one of his customers and asked them if there was anyone they knew that needed some "help". He was looking for someone that fit the need for some program where the store shows up with a semi-trailer and several dozen employees and the media is involved somehow. That customer gave them my friends name as they attended the same church and he knew of the sad situation she was in . ( husband abused her and children and then dumped her after 20 plus years of marriage and him in the navy.He dumped his family and left her with no health coverage and putting his 3 children on the "system" so he could go have a fling with someone 20 years his junior) anyway Doug contacted my little friend.. ( who during this time was EXTREMELY shy and had panic attacks over the littlest thing..) this is when I came into this picture with home depot…she didn't want to be home alone when these people came over.
I was there when Doug and Sandy both came and Doug informed Mendy that they would indeed be taking her on. They told her to get ready to have a big semi-truck and 30 plus people there in 3 weeks. They also brought her and her children a Christmas tree and ornaments and a few presents a few weeks later .. again telling her to get ready. Then the week came and went… Doug would say the funds have been allocated we are just waiting on this and that… and oh the Ac /heat had to be done by a licensed person in Georgia.. as his store was just over the fl/ga line. A month goes by… nothing… but they send her some room heaters… a patch… she and the girls are still dealing with temps in the home in the 50's… another month goes by.. Nothing.. but promises .. Doug telling us not to give up.. this WILL happen… then next thing we know...
NO DOUG at Florida store.. HE had been promoted and now is up in Brunswick, Ga. Sandy the assistant in Florida has no idea what to do… we are still being told it will happen… well by this time I end up relocating several states away.. Doug KNEW this was coming and he told ME that it would happen before I left. Well it is now going on the 2 years and not one thing has ever come of this promise that I personally take from Home Depot. My friend is way too shy and doesn't want to cause ANY problems for anyone… however I on the other side am beyond frustrated over this entire ordeal. This has showed not only her and her children not to trust Home Depot but anyone that makes promises. They have already been hurt enough from a man that walked out on the family and has not looked back. I am seeing my friend face yet another winter without all the things promised to her and her children.
If it were something like we MIGHT be able to help … but for them to build up the hopes of children and an abuse women is something totally different. I am to the point of now going around my friend and letting hopefully the right people know how this person represented Home Depot and giving Home Depot the opportunity to set this right. I'm enclosing MY contact info at the bottom of this letter. If you have ANY questions contact me… I don't want my friend put through one more thing from home depot other than a semi truck pulling in her front yard.

Marc Richmond
from Brentwood, TN
I have a real dilemma here with Home Depot. I bought a lake house on Lake Brownwood that needed some serious renovations done to the floors and kitchen which I ordered and had installed through Home Depot. Unfortunately I ran into some problems with uneven floors in the kitchen and had to work on them to have the laminate flooring installed the following week. During this time I was also working with HD to upgrade the kitchen cabinets and counter tops. I ordered cabinets in Sept, paid for a contractor to come out and measure to verify the measurements given for the cabinets - the contractor didn't want to provide the store with the measurements as I was looking at doing the majority of the work myself (moving power and water lines, adding additional power receptacles, etc.). Chris (Manager) stepped in - we got the measurements finally but I didn't want Perry (contractor) involved with the install- during this time I was told that the caI have a real dilemma here and need your assistance.
I bought a lake house on Lake Brownwood that needed some serious renovations done to the floors and kitchen which I ordered and had installed through Home Depot. Unfortunately I ran into some problems with uneven floors in the kitchen and had to work on them to have the laminate flooring installed the following week. During this time I was also working with HD to upgrade the kitchen cabinets and counter tops. I ordered cabinets in Sept, paid for a contractor to come out and measure to verify the measurements given for the cabinets - the contractor didn't want to provide the store with the measurements as I was looking at doing the majority of the work myself (moving power and water lines, adding additional power receptacles, etc.). Chris (Manager) stepped in - we got the measurements finally but I didn't want Perry (contractor) involved with the install- during this time I was told that cabinets would be ordered and any modifications due to incorrect measurements could be done by amending the order. Subsequently Home Depot had another contractor (Byron) come out and measure the cabinets the beginning of Oct. the measurements were obtained and a Delivery Date of 11/24 was given.
Come to find out the order was never placed In telephone discussions with Jessica (CSO) who was also under the impression that the order was placed. Then a new delivery date was established for 11/9. On 11/2 I received a call from the cabinet company asking to verify my order, subsequently I found out that my order was placed on hold for 2 weeks due to a "glitch" and a new delivery date was established for some time in Dec. I received a call from the delivery company for delivery either 12/3 or 12/10.
I find this totally unacceptable as I still have to have the Granite counter tops measured and installed after the cabinets are installed. When this project was undertaken we had a vision of the kitchen being completed for the holidays, hopeful for Thanksgiving but definitely by Christmas- this doesn't appear to be the case as I was told it could be 3 to 4 weeks for the counter tops to be measured, cut and installed. My other issue is that I have already paid for my cabinets and counter tops in Sept through the HD Project loan program- They are requesting Payment on 11/19- I have not yet received any merchandise ordered on that loan and am reluctant to begin payments until after all merchandise and services have been delivered.

Beverly
from Washington, DC
Read the about the veteran being denied his veterans discount because he didn't qualify! Do you need to be reminded that if it wasn't for veterans of all ages especially the retired ones that there may not even be a home depot! Hence you wouldn't have a job!! To sit on your ass and pass judgment on others who have served our country! Clearly you are self absorbed greedy cowards who take take and take from customers who you claim to care so much about and you don't want to give back a little to the people who have served our country! And if that is not enough you hire manager's who don't have a clue as to what it means to be a veteran!! And probably talked there way into position with little or no work ethics. So if you choose not to honor every one of our veterans active or retired then I choose not to shop at your store!! While remodeling my home! Lowe's is my store of choice. They homer all our veterans!

Edwin Slater
from Boerne, TX
Found washing machine with damage at Home Depot in Boerne about e weeks ago. Talked to the department manager, Greg, who told me he could not sell it until they had a replacement for display, which would take a week or so. Greg said he would call me when he got the replacement. Greg said he would sell it for $325.00 and might could go a bit less due to the damage. I checked last week and learned a replacement was due in today. Went to store, found they had received a replacement, went to buy it and was told it would be $371 or thereabouts. Greg was there (in the back somewhere as the salesman went back to check with him) but would not come to the floor. Told the guy to keep the thing as I do not do business with liars. Will not ever in my life show with you people again and will advise my contacts on the various social media of this, in detail.

Nancy Dillon
from Carlsbad, CA
We did an online order to ship to store #6651. We are very disappointed in this store the way we have been told over and over are order was their and we live 35 miles way to go down to find out that NO the order was not there. four times this has happened. We would call to make sure. Say are you sure. and the would say yes customer service. The this last four time they said they would deliver the stuff as soon as it can in. And everyday this goes on we are losing money off our job. And not only this we lost a very big job. Because of this order. Now we spend thousands of dollars at your store to have this happened. In Tehachapi, CA which is much farther from us was the nicest people. When we have jobs and promise our customers we would have the stuff there at a certain day. This doesn't mean your store can jerk us around. This has caused a lot of stress. And very disappointed with your store on how it handled our order.

Ronald previty
from Cape Coral, FL
Last May, we had a small Kitchen build in our all weather lanai and wished to have a small 5 Cubic inch refrigerator placed into or sink/cabinet area. Having purchased the sink and plumbing at Home depot, I decided to purchase the small refrigerator there also. To my surprise, there were many that could fit and were priced well under $200. After pointing out one on the shelf, a salesman said to us "that refrigerator will not work as a built in cabinet model because it has no ventilation to the front. You need a model that you can only buy on line made by "summit" " and it costs $526.00" "this is the only way you can do it!" So we went on line, and did the purchase and had it shipped to our nearby Home depot store.
We picked it up and had it installed. It worked for 14 months and died. Summit said the warranty is only good for 12 months and that this unit is not meant for a built in situation anyway. Summit refrigerators are also not very kind about offering any kind of rebate or incentive to solve this matter. Sadly, Home Depot also is so far not taking any kind of personal responsibility even though they are the ones that suggested this expensive alternative in the first place. Our local Home depot has wonderful people in their customer service department, but I think their hands are tied.

james graham
from Lehigh Acres, FL
I was buyer landscape items for our home and got ready to check out, the cashier in the outdoor section, was not experienced and did not know much about the items I was buying, I had in my cart 18 pavers which she could not identify, finally out of frustration, I went to the isle where they are and got the item numbers and gave them to her, no help. She finally found a paver at about the same price and I said use that. I had your coupon which would expire on Oct 3ist if using a home depot card which I gave her, she said it would not accept the card, it was a new card and I had taken the sticker off which says "Your replacement card is ready to use.
Remember to take the enclosed coupon with you, at that point, some 15 minutes later I gave up and went to the main part of the store. In order not to have the same experience, I took pictures of the item displays along with the unit prices and item numbers. The woman at this check out was trying to help and had all items on the list completed, by now I could not find the Home Depot card, left it on top of the pavers, which I went back and got. She said no problem enter your ss number which I did and she said we don't even have and account. I was livid and paid with my debit card and left, I didn't even get to use the 10% off coupon which is one of the reasons for shopping at your business anyway. It seems to me others have had similar experiences and I thought, maybe, it was some of their own fault, but this was certainly the shopping trip from hell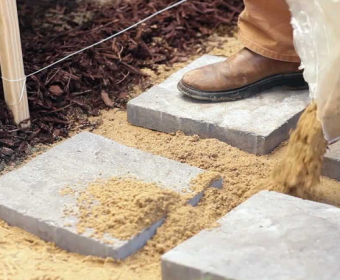 Janine Marchese
from East Meadow, NY
I purchased carpet from home depot about 1 yr and 10 months ago, and it is all worn down and ripping. I paid a lot of money for that carpet and I have to replace it because it looks so bad. I am disappointed that I have to go through the manufacturer to see if I am eligible to get compensated. I would like to find out as soon as possible. I've been a shopper of Home Depot for years and would like to continue shopping there.

Michael J Astyk
from Buffalo, NY
Very unsatisfied with the service at Harlem Rd Cheektowaga 14225. We wanted to purchase a new shed and purchase the additional warranty and labor to have it constructed. When in the store, we couldn't find anybody to help us, workers were walking right by us and not even answering our questions. I ended up driving 20 miles out of my way to another Home Depot and found the service much better, workers willing to go the extra mile for me. I do not think I will be purchasing from them again.

Paula Waffle
from Auburn, NY
Called customer service to make a purchase of 5 pallets of wood pellets from the Auburn Home Depot. Customer Service rep said I would get a 10% discount on the purchase. Went to the store and they said they could not give me a 10% discount on the purchase. See below: Please call store 6846 at (315)252-4540 concerning a promised discount on your order, anyone with the customer service can assist you.

Terri Boughner
from Stow, OH
Our company is a residential construction company in NorthEast Ohio. in 2015 we have increased revenues exceeding 45%. We are a family owned and operated company. We have currently purchased from our local Home Depot store an excess of $40K so far in 2015. A new project to begin in November that could increase those numbers. Although I am sure, 40K is not a large amount of the yearly sales, it is about 70% of the material costs YTD for our company. We do not hold, nor have applied, for a Home Depot credit line as our company has the cash flow needed without this store credit. Last night we purchased a new Dewalt miter saw from the Chardon store. The price was $599 and a free table came with that purchase. We noticed that the same dimension, amp and dual bevel sliding compound miter saw from Dewalt was a "special buy" at $399. But no free table. (the Table is $199) So our determination is that the there is no real deal. $599 or $598. Actually the 399 with the table was a 1$ value. We purchased the $599.
My complaint is that when dealing with the manager of the store, I pointed out our purchase history for the year and that we don't get any consideration different than Joe Homeowner. I was told that there is no incentive for professional companies other than a credit account. Even with that, unless we purchase over $2500 in a single purchase, there is no discount. We purchase almost daily due to lack of space on the job site. Yesterday was just under $700 the day before that $600. and so on. I also noted that we used to get coupons and deals IE: $25 off next purchase of ...We don't get any of that anymore. He stated only companies with credit get those. Some special treatment should be given to commercial customers without credit lines with Home Depot. Just because we don't have a credit line, does not mean we are not purchasing large amounts of product from your store. We will be looking for other organizations that treat commercial customers with a bit more care.

Kim Bell
from Washington, DC
Why are customers allowed to bring large dogs into the store? In the past 2 days I have visited 2 different Home Depot stores, one in Woodbridge, Virginia and the other in Springfield, Virginia. The store in Springfield allowed a man to bring in a large Doberman Pinscher and the store in Woodbridge allowed a man to bring in a large German Shepherd - neither were service dogs. Is this your policy to allow large dogs in your store that could possibly cause harm to your customers? I am not a dog lover, actually I am afraid of dogs and I should not be subjected to be afraid while shopping. If this was a Pet Smart Store, I would understand but it isn't and I ask you to please reframe from allowing customers to bring in pets. If you continue this policy, please let me know and I will take my business elsewhere.

Tracey Green
from Deer Park, TX
This is a second hand complaint that I hope you take seriously. I was on Facebook today and read a post about the Home Depot manager at E Spokane # 4714 in Spokane Valley, WA 99212. The person that posted this was taking up for our military. All Home Depot stores should provide discounts to our military and the fact that this manager did not is very disappointing to me. My father served in WWII and was in the reserves so you can understand why I would be upset at the very hint of disrespect to a veteran. Please reply to me and let me know the status of this issue. I eagerly await your reply.

rosanne cotchen
from Johnstown, PA
I am writing with an inventory complaint at our local HD in Johnstown, PA. We always buy at HD. We started a patio with paver SKU#524-290. We purchased approx. 400 to start. When my husband went for another 200, (your inventory was showing 350+/- there was only 55? After many questions and looking for these pavers that were showing "in stock" an associate finally figured out that one of the cashiers put in the wrong SKU for a purchase of these pavers.
They used a SKU for red pavers therefore showing that the red/charcoal were available. I can't tell you how many times I've called/stopped regarding this product. We actually had to make two different trips to your associate stores out of our area (Altoona & Greensburg) to purchase more. Mind you these stores are not a hop, skip & a jump from here. They are approx. 1Hr. away from our home. We had no choice. We needed them. This not only cost us our time but gas money & mileage on our vehicle. This all began last Tuesday, the 18th and our store still cannot give us a date of when the pavers will be arriving let alone when and if they were ordered and this is over a week later. Your input on this matter is appreciated.

Lisa Mielke
from Brooklyn, MD
I would like to report a complaint from Store # 4714 E. Spokane. 5617 E. Sprague Avenue, Spokane Valley, WA 99212. I apparently have been given information that recently a veteran came to this store and made a purchase. When he asked the cashier if he was eligible for a veteran's discount he was denied. I would like a response in writing and on Facebook from this store's manager and from the CEO, Craig A. Menear about the current store policy that is in place and that was in place about giving a discount to our military families and veterans? I hope to hear back from you soon.

Tom Paget
from Lakeland, FL
Takes 5 weeks to get a storm door installed. The level of service I received by you is at an all time low. The door needs to be measured before the install (takes about 2 weeks for someone to measure). Then the store says the technician measured the wrong door (takes another week) to remeasure. Takes another 6 days for someone to call me to let me know that the measurements are in and that someone would contact me to setup installation. I called the Bustelton Store in Philadelphia yesterday to speak with a manager who assured me someone from the install dept. would call to schedule an appointment. The install dept. called last night at 5:30 PM to inform me the next available time to install is another 2 weeks. Home Depot this is awful customer service. I will be returning everything I purchased and never shop here again. I'll make certain to tell my story to other people in a similar situation.

Joseph Fera
from Dearborn Heights, MI
I have been rebuilding my home since the flood of 2014, I'm retired and on Social Security so the military discount I get really helps. I was at the Home Depot today, ( 7-27- 15) at about 11:30 am. I was purchasing over $100.00 worth of supplies. When I showed the cashier my military ID, she told me they don't do military discounts anymore, I told her she was wrong because I was just there the day before and purchased dry wall and supplies and received my discount.
She then called her supervisor, a big black lady showed up as her supervisor and started waving a bunch of papers at me saying they never do military discounts only on the 4th of July, I told her I was just there the other day and I have been getting my military discounts for the past year, she very loudly told me I was wrong and became very argumentative. It was very embarrassing because other customers were behind me, so I left everything there and went to Lowes. Apparently your employees and supervisor at that store don't know your company polices.

Virginia Jenkins
from Altoona, PA
We ordered a countertop and backsplash from your store in Altoona,Pa. From the very beginning there were issues. First we were mislead about the countertop we wanted. When the person came to measure he told us that particular countertop would be pieced and I wanted one piece. We had to go back to the store ( which is 50 mins. from our house ) and order a solid wood one. When they came to measure for that one, we were told it would be about 3 weeks. About June 1 should have been the time. We didn't hear from anyone so I called the store and was told that the people they had to install it was under new management. We kept calling to find out when it was going to be installed and we were told that we would be put on the top priority list.
When the day finally came that the installation was going to happen, the installer only had the countertop and not backsplash. They were 4 hours away and I couldn't believe that they would not have checked the goods before they left the shop. We were told it would be a while before they could come back and install it. All this time, my kitchen was tore apart waiting for the complete installation of the countertop; I told L.E. Smith, the installation people, that this was unacceptable and I wanted it by the end of the week. They called and said they would be able to do it, A different installer brought the backsplash and when he came, again hours away from our location, he didn't have any caulking with him. What he had was dried up.
My husband had to take him to our local hardware store to get some. When I came home from work, the backsplash was not flat, it looked like there were gaps all around. I called and told them I was not happy and was told that the installer said it was a good job. I asked for someone to come look at it and they sent someone. I was told this was their best man (from L.E.Smith's) It was bad and Rick told me he would order another backsplash and fix it right. He was supposed to come July 1 or 2 and said he would come later in afternoon so I would be here, and that he would be the one putting it in. We got a message when we were out of town that they would be installing it on June 29. I was not home when it was installed, my husband was.
When I got home from work, I noticed right away that they damaged the drywall in 3 different places and that they did not clean the caulking off the countertop, it looked awful. My husband and I had an argument about it, and HE fixed the drywall and repainted and went to home depot to BUY some cleaner to clean the countertop. I was and I am still furious with him. He called home depot and told them of the problems and it was decided that they would give us $150,00. I told them to keep the money.
This is not about money. I am very unhappy and dissatisfied with the whole experience and just want you to know how unhappy and how frustrating this was for me. My husband and I are still not speaking and I know you don't care about that, but I want you to know how a simple countertop installation could be so messed up. I will not be using home depot for any more home projects. Please feel free to call me if you have any questions for me.

Pam Wiechmann
from Las Vegas, NV
Ordered blinds (Living room and kitchen) in March with an install date of May 5th. On May 5th, installer is missing some parts for the kitchen blinds & has to re-order these pieces. The parts arrive 2 weeks later & install date of May 21st. On May 21st, the installer has the necessary parts for completion of one window however the wrong color wand was shipped for the other window. I was promised the correct wand would be ordered & sent directly to our home in a few days. I have made several calls with absolutely no results.
I have been more than patient. I received a message yesterday and returned a call to Rockwood & was told the person that called is not in today. I then called to our local HD store & spoke to someone in the blind dept. who said they would call Rockwood & call be back. A rep. from Rockwood called & did not know the color of the wand. I advised it is the same color as the other window and matches what I ordered. I was then asked to take a picture of it and send to them? Unacceptable!

Janice Doran
from Chalmette, LA
I purchased a Samsung washing machine and the extended 3 year warranty. The washer is barely 2 years old and it broke. I contacted the warranty dept. and was then referred to Solar for the repair. Well, after scheduling a service call, which took 6 days for them to actually come out to my home, I learned they had to order a part. Now I am waiting for the part to come in. This is completely ridiculous. The washer is still not fixed and I have to wait another 6 days.
I seriously doubt I will ever purchase another appliance from Home Depot again. The service warranty is a Joke!! But the laugh is on the customer. I will never recommend to anyone the use of Home Depot appliances. As I write this letter, I am still without a washing machine, and I am sure there will be some other excuse from Solar again next week.
Horrible service by Solar, and I am frustrated totally with Home Depot's input, or lack thereof, since I have called several times regarding this matter.

Tamira
from San Francisco, CA
If I could give them zero stars I would!
I ordered an electric dryer not realizing I needed a gas dryer. No biggie, when the dryer came I denied the delivery as instructed and called to order the gas dryer. I was assured by the sales representative that my card would not be charged for the electric dryer because it had not been "delivered." Fine, yes let's order the right one if you are sure I will not be charged twice. "No worries, if it does get charged, by the time the new charge is due to be deducted, your money for the electric dryer will be refunded automatically." Ok I ordered it.
Fast forward a week, check my account and I have bounced items, bank charges and a negative balance. Sure enough Home Depot charged me for both dryers. Called them and was told to wait 3 - 5 business days and the money would be refunded. On the 7th business day I call and was told, "We have to wait for the third-party vendor to refund us our money before we can refund your money." WHATTT????!!! What happened to the 3 - 5 business days, and why do I have to wait for a third party, I didn't pay a third party I paid Home Depot.
Needless to say, it is supposed to take another 3 - 5 business days to get my "refund." In the meantime, my account is in the negative with no end in sight, my bank can't do a thing until Home Depot refunds my account and all I keep getting from Home Depot is, Sorry. I will never make a big purchase with Home Depot, and I have made it my mission to tell everyone I know how horrible this company treats people!!

Gary Lehwald
from Portland, OR
On 5-8-15 I went to the Home Depot in Salem Or (3021 Cherry Ave) to buy some outside plants. They were advertised for $7.88. When I looked at them they were too small for what I wanted to do. There was a display that had the flowers I wanted but were not a hanging basket. I have baskets and decided to get the plants and make my own baskets. The sign on the display said "marked down" from $9.88 to $2.88. Great deal, so I got four of them.
When I got home and checked the bill I was surprised to find out they were really $7.88 ea. I went back to the store and ask what happened to 2.88 The lady took me to the display and showed me the sign. I ask her so what it says 2.88. She informed me I was reading it wrong that they are 7.88 but the sign does look like 2.88. I am pissed and might shred my card and start shopping at LOWES. Not happy at all with you guys!

William Kleinschmidt
from Leesburg, FL
Had bought Ridgid Pressure washer model RD 80971 with an extended warranty. Ridgid gives a 3 year warranty plus the extended 2 years. Pressure washer pump stopped producing high pressure on 05/06/2015, so I called and they said the warranty was expired. The machine was bought on 12/19/2010 and that is only 4&1/2 years old. I faxed papers to you and I was told I would here IF they would repair on 05/13/2015. Then you would set up a repair date.
I waisted my money on this plan and expect my money back. I am having it fixed because I need to finish around the house before I go on Vacation. I DON'T have a month to waist on waiting for you to repair it. I expect a response and then will decide to cancel my credit card and have any future dealings with HD.

Althea Wright
from Inverness, FL
I purchased a new Fridgedaire Range which was delivered today soon after lunch. At the time of purchase I was told that a new appliance cord was required for installation of a new range. I paid for the new cord ($22) at that time and it was to be delivered with the range.
Luckily, my kitchen wasn't ready for the installation and they left it for my remodeling guy to install. I went to check on the cord and found that I did not have a new cord but my old one was put on the new range. I would have never have discovered this if it had been installed. Feeling ripped-off, I called the appliance department of the Home Depot. I was informed that the new cord was needed or the warranty would be invalid. They said they could have a new one delivered on Friday. I said no way, it must be here today (Monday) or I would report a fraud. A subsequent return call revealed that a new cord would be delivered to me today. It was also revealed that the delivery person stated that he did not have a new cord on the truck and therefore installed my old one.
Why didn't he tell me that that was what he did? If this would void my warranty, why not say that someone would deliver the correct cord? OR - Why not tell me that I would get a credit for the undelivered new cord? He knew that it was on the delivery slip. He admitted to the salesperson that he know that I was to get it.
Later, the delivery guy called and said that he was on the way with the cord. Also, said that old cord use did not void the warranty. Still waiting for delivery person - wonder where he got the new cord from? He knows that I am pissed. He does not know that I will have a recorder recording every word that he says.
So, who is lying, Home Depot or delivery guy? He also said that Home Depot always tells customers that they must buy the new cord - but is is not needed. Is this an ongoing FRAUD? FRAUD by Home Depot and FRAUD facilitated by delivery people? Do they split the take?

Derrick Lassen
from Romulus, MI
I worked for HICKMAN for assembly of gas grills at the Dearborn Heights and Southgate, Michigan HOME DEPOT locations and I have never been paid. Many phone calls have been placed, time submitted as stated to do, and I would like to know how to proceed with filing a complaint. My own personal Tools were taken by workers, I was told that a check was in the mail almost a month ago. Has anyone else had this problem??

Mary Wallace
from El Dorado, AR
On 11/08/2013 i purchased two frigidaire wall ovens. Today 4/22/2015 i turned the lower oven on and it is making a loud noise. I called the eldorado home depot and explained to one of the sales reps what was happening. She looked up information told me i had an extended contract that would cover repaires. I called 800-466-3337 and was transferred to a trouble shooter named sandy she asked me if i could turn off the breaker to the oven and i told her i could not because i did not know which breaker it is. I told her my husband was not home to assist me she asked me if could wait until he comes home and he turns off the breaker i told her no.
She then said to me that if a service person comes and if the breaker reset the oven i would have to pay for the service. I told her i did not agree because i had an extended warranty. In a very nasty tone she said to me you don't have a warranty you have a service plan. I immediately said to her give me a manager or some one other than you because you an i cannot get along she stated certanily and put jeff on the phone. Jeff comes on the phone and said to me sandy is right and if you dont know the difference between a service plan an a warrant i will explain it to you. Hearing jeff say this made me very upset and i told him i did not call to get to learn the difference between a warranty and a service plan. And that i wanted some one to come out and service my oven. In his ugly tone he told me that he would set up a service but i would pay it what is wrong was not under my plan.
I am very angry at sandy, jeff, and venessa because instead of them addressing my problem they a talking down to me and trying to educate me on the difference between a warranty and a service plan when all of this was said and done my problem was not solved. My over is yet screaming. Jeff said to me i will give you an appointment but it will be just like sandy said you will pay if it is the breaker. I hung up on jeff and called back to the department and i asked for a manager. I was given venessa. Venessa was also laid back and making sure she keep in tune with the two reps but i told her that i was no longer calling about the service i was calling about how i was talked to by jeff and sandy. In a very no caring voice she said she would address this issue.
Then she went on to tell me that they were right to try an trouble shoot before service what i have to do before a service person comes out should be explained to me before i buy a warranty oh no correction service plan. Because of the insults i relieved by all three of these reps. I am going to go back to the store and request my money back. It is my goal cancel this warranty oh my bad service plan or what ever you all names it. I am so pissed that i want to say bad words curse words is not my first language. I was born in the error that the customer is always right and i have spent my hard earned money for something that requires me to climb in a crawl space find breaker and then i will be given the service i paid for. I have been a customer of home depot for 20 years. I will not accept or tolerate any down talk from any one i give respect and i demand respect. As you read this you too may be like jeff, sandy, and venessa you may not care about how i feel. But there is a god that sits high and he looks low and he see service contracts written that cannot be used by customer when needed. This is a sad thing.
I am so angry that i will not come back to home depot any more if you check my track record from california to arkansas i have rentals that all merchandise is purchased at home depot however there is other places i can spend my hard earned money. People like jeff, sandy, and venessa should not be allowed to communicate with a customer that are in need of immediate service. They haven't learned how to talk to customers and address there needs.hours later i am yet in my kitchen listening to a singing oven. I am not pleased with the service i have recieved from your warranty oh i mean service plan. When i bought this warranty i thought i would be able to use it without having to solve the problem my self.
I am a mad customer with a singing oven in eldorado arkansas.

Daisy Diaz
from Hialeah, FL
We have been waiting for an order from the home depot in hialeah for 2 wks. The order should have been at Caicos Caribbean Lines for freight forwarding 2 weeks ago. I am on the phone today for almost 1 hour and I still don't have a status on this order. Your store manager is unavailable to answer and your freight department is not answering. Please help for we have a 3rd party waiting on a response as well. The order is for Bransford Dean and Claudio (Hialeah Store) assisted him with the order.

richard hernandez
from Schenectady, NY
This isn't as much a complaint as it is suggestion. I was in your Bennington Vt Store buying some 4X4's. They too high for me to reach so I ashed for help. There where 3 guys standing around not really doing much. One of them came over with no problem and got me a latter so I could climb up and get them myself. I'm white haired and 70+ years old, it would have been nice if the worker climbed up and handed them down to me. He was many in his 50s and should have known better. I'm just saying. I love your stores and wish you the best...

Mike Newman
from Sacramento, CA
I love Home Depot and had quit a good experience like the stores in the Antelope Valley area and Los Angeles Area. Now for the stores in the Victorville, CA to be exact the store on Bear Valley Avenue, Wow customer service sucks I can't get a straight answer the inventory in the store is poor it's as ghetto as it can get cleanliness bad employees walk around you trying to avoid the customer.

Oanh Le
from Incline Village, NV
We had roller shade blinds installed in our vacation home in Lake Tahoe CA. The install was done we we were not there; a friend let them in the house. Home Depot had an installer they contract with do the installation. When we got up here to the house a month later, half of the shades won't role up all the way, one shade fell down and one shade was never installed, but we paid Home Depot for the work and the contractor that installed the blinds won't return our calls and all Home Depot says is that they will call the contractor and have them call us. This has been going on for four months now. Home Depot should take responsibility for this poor work performed by the contractor, but they are not doing so. The Home Depot store is located in Carson City, Nevada.

Jeremy Aiken
from Brevard, NC
I am a general contractor in North Cariolina and I have a home owner that purchased appliances in Orlando Florida . He had the appliances ship to the Hendersonville NC store and I have the PO #and invoice # but the hendersonville store can not pull up the numbers . They said there computer systems do not inter change with one another . (That has been a big headache for me ) They finally were able to find the appliances and we got them set up for delivery on Thursday . They only brought out part of them . We got the other set up for Saturday and then they shorted me 6 items . Took me 2 weeks to finally got them which is not good. They left 3 items that had been canceled and have been given the money back for . They are not ours to keep and I have a dryer that has a dint in the front BUT they don't want to take them back because the where not purchased at the Hendersonville store . The problem is it is two Home Depot stores that are competing against one another FL store made the sale and the NC is going to lose money on them . They are not worried about the customer, only the store . I live 40 miles away one way and have made 5 trips over there . I have called and called each time they take my # and never call back . This job is on a tight schedule and this mess has delayed to job by a month.

Dorothy a. Kovar
from Stroudsburg, PA
Three weeks ago (approximately) I purchased a "smiling face " sponge. (AShark Tank) product. It was the last one in stock. This is the store in Bartonsville, PA. I had wanted to buy at least two. The sales person was sure another shipment would arrive soon. Today (two weeks later) I stopped by to purchase more for my daughters and myself and none were in the store as yet. The salesperson was very diligent and got the manager on his cell beside asking other salespeople,but no satisfaction. Why was the store out of stock?

Shirley Reed-McKinney
from Newark, DE
I purchased a storm door about six months ago if not less. The store door has dislocated from the bottom of the base board four times. Today being the fourth. Your repair man keeps repairing it the same way everytime. The bottom portion of the base board riped out from the door way the first time the door came off. A hollow space was left when the base board separated from the doorway. Whenever your repair man has come to repair the door he constantly puts another board over top of the old base board where the space is. He proceeds to put nails in the base board but never fills in the space left behind from when the door originally came apart. The wear and tear from opening and closing the door puts stress on the bottom portion of the baseboard until it comes apart. The door has fractured the exact same way as it did before. Can you give me my money back or send a person out who will repair the door correctly? I have pictures if you would like to see.

Charlene Warren
from Oakwood, TX
March 23,2015 I found a Cub Cadet ZT riding lawn mower for about $2700 and went to local store and asked they order it for me. Theu proceeded to order it and when the price was displayed found that it was a clearance item for $1777 and I told them to order it for me. I was told the mower would be in by 3-31, I went to store on 4-1 and after waiting about 35 minutes was told the mower had not been ordered because the store could not order clearance items. Apparently they were not aware of this rule. I came home and tried to order the item on line and found that it was available but no longer at clearance price. I am very frustrated and believe I should be allowed to buy this item at the clearance price. I would appreciate an immediate reply. Thank you, Charlene Warren

Charlene Warren
from Oakwood, TX
March 23 2015 I had found a Cub Cadet Zturn riding lawn mower on Home Depot web sight for $2700 (approx.) so I went to local store and asked them to order it for me. They proceeded with order and found that it was a clearance item for $ $1777.00 so I asked them to order it. Told me it would we delivered to store by March 31st. Meantime I received a bill by e mail, so went to store on 4-1-15 and after a long wait, was told that it was not ordered because the store could not order clearance items, I came home and tried to order the mower myself and found the item was in stock but was no longer clearance price and I would have to pay full price. My experience was totally unfair and entire transaction mishandled. The local store employees apparently were unaware the store could not order clearance items and in their defense were not aware of this until 4-1 when I went to pick up the mower.

On March 24,2015, I bought a Garage door to be installed by you ( Home Depot) from your located store of East Meadow, New York, store # 1201.
Of course I paid for the door and the installation and for Medallion Hardware Upgrade, The sales person explained about the upgrade charges and how important to have it. Next day or day after a man came to my house and look to the old garage door and to measure the size and left. Two days after a man came to install the new door and when he was done, he left the old door on the side of the house .I asked him why he is not taking it with him, he said: he is not suppose to take it.
When I bought this door (new) 20 years ago (old door) , the installation company then took the old door without asking of me. Therefore when I bought the new door from Home depot, I did not talk to the salesperson if they taking the old door or not because I thought this is the norm.
The sales person never mention any thing about removal the old door. I called the salesperson on the store, she claimed that she told me about taking old door for extra charges, and promise me to call back because she had another line on hold. Two days are gone and of course she did not called. Now I am stock with old door.
I called the collection Garbage of my town, they requested the door to be cut to pieces not long that 4 feet by 4 feet.
I am an old man (73) and I suppose to take care of that.
This is the services I got from ( your subcontract and the salesperson)
Honest, I wish I never bought the door from you store and probably do not buy any thing from store in the future. And I have to learn the salesperson's tricks , and games they play.
Thanks for listening to my complaint

Bought battery drill in mount pleasant battery was defective tried to get new one but store wanted to send me to rental shop and not just exchange for a new one.store would would not honor purchase was Howell Mi.

Bought battery drill in mount pleasant battery was defective tried to get new one but store wanted to send me to rental shop and not just exchange for a new one.store would would not honor purchase was Howell Mi.

My office is Brighton MI area. I was on my way to a project in Glen Arbor MI. I forgot my finish nail gun so I stopped at 2732to pick up a gun.Got to job put battery in charger several times tester said battery defectiveOn the way back stopped at store ,they treated me great but had no battery, Ed assured me I could get a replacement or battery at any store as long as I had receipt. Went to Howell ,Mi store. Bad attitudes and service. Didn't want to give me new battery. Walked out with nail gun didn't want to deal with them.

We purchased granite for countertops on 3/22 at the Mohegan Lake , NY receipt number 1251-548150. We were told that in 3 days someone will contact us for an appointment to make the template. After numerous calls we have yet to have an appointment. We need an appointment this week as it will then take 3 weeks to come and install. We need someone to get back to us ASAP. We are extremely angry at how we have been treated . This is not a way to do business!

Linda Barrocas Meyer
from Miami, FL
Over the last 18 months i have purchased in excess of $40,000 as a single consumer vs a business, in renovation material for 2 homes from home depot in north Miami Beach Florida.
Though my experience with the facility has been truly magnificent, specifically when dealing with certain outstanding individuals; Shauna Brady, Sam in the windows dept. They should be commended for trying so hard to resolve the issue considering limitations. However, my issue is with your third party provided of windows and doors, TM Windows. I purchased in excess of &10,000 for one renovation project in particular from homedepot/TmWindows. All were installed by my installer. One door in particular, front door, was mistakenly installed incorrectly by us initially. Seperately we noticed that the lock mechanism on this door did not work properly.
We contacted tm windows (through homedepot), their representative, Scott informed us that they did not have time to send someone out, he instructed us (and considering house was under renovation) to rig the lock shut by taping it, since he would get to us for 3-4 weeks out. We did as instructed, in the mean time, during renovation the house was broken into and sevreral tools, appliances were stolen. This incident prompted me to call Tm again and escalate the request. At that point they made is go through home depot again, to place another "ticket" for service.
Once they contacted me again (after numerous calls and emails ftom myself and folks at nmb home depot) they sent their guy. He brought a new lock installed and informs us door was installed wrong way.
I contacted them before paying to have door reinstalled in hopes that they might offer some guidance (i did not request they install or even guide the installation). They became so incensed by my requests that it prompted a torrent of disrespectful and useless emails from their management, Michael Arrango. I can provide if necessary. All along, all i was asking for was reassurance before i paid an installer that doors would be installed correctly, they refused.I hired another installer snd re-installed the door. Again only to find that the locking mechanism was still defective. Again this prompted a new set of email exchange, to the degree that Mr arrango became incredibly rude, sarcastic and delusional considering what he claimed they had done and what had actually occurred. Recap: they only sent 1 person out, once.. Installed new lock. He claimed they had completely gone out of their way. I do have over 20 email exchanges, perhaps this is efforts he is referencing.
At the end of the day, we still have a defective lock. They have not solve a problem that has taken an inordinate amount of time and my effort. It is disappointing when one deals with a respectable company such as home depot and then discovers that we are really dealing with companies that are non customer centric and irresponsible. It defeats the home depot slogan.. "Do it yourself" when a service provider of the home depot compromises those efforts. Their approach it seems us to maintain a complete "hands off" the problem for feat that they might have to take back a door or worse yet go through the exercise to send someone out again.
Seems to me (as a business owner) that the cost of solving such a problem could have been addressed easier, cheaper and faster initially if they have taken the time to send someone out again and just provided guidance to a legitimate "good" and valuable consumer/customer of the home depot. I am still in talks with tm Windows and their distasteful Manager Michael Areango. I am hoping they will resolve. As a consumer just thought i needed to advise you on your choice of providers, disgraceful!

Chris Leach
from Wilmington, DE
I just had the worst customer service experience at store #8440 in Wilmington, Delaware. My girlfriend attempted to purchase me the current offer being run by DEWALT of the 12inch, 15 amp miter saw model #DWS780 (store sku #190262, currently 6 in stock) with the free stand DEWALT model #DWX723 (store sku #235294, currently 6 in stock) as a surprise. She went to the store and visually saw that they were both in stock this afternoon. She came home and attempted to order them online. However, the buy one get one offer is not available for immediate store pick up option at the store (it is at the local Lowes). She came home and ordered it online for store pick up, but it said that she had to wait to for the items to be shipped. She thought no big deal take the email and the store will honor it, if it is in stock. Wrong!!!! Not only was it not honored, there was no effort by the customer service to even attempt to honor it.
I presented all appropriate paperwork, was told both items were in stock, but because it was supposed to be "delivered to store" that I had to wait until it was. After confirming both items were in the store, I attempted to politely explain the situation, however it got me know where. I asked to have the order cancelled and I would go to Lowes, and the customer service representative said "fine: but I have to call and cancel the order. She called the number to cancel the order and they asked her a series of questions. I could tell when they got to why the customer wants to cancel because she paused and I said "tell the truth" and she didn't. This is the last straw for me. Unfortunately, this store is very convenient for me. I know several of the employees on a first name basis (I also work part-time for a contractor), but from now on, I will drive the extra mile to go to Lowes.
Bottom line, what was ordered was in stock at the store, I had an email saying it was purchased, but because of faults on Home Depots end I am without a product. I will take my money elsewhere.

Ann Colla 2715 Casa Grande Ct.
from Morgan Hill, CA
On 3/19, I had a washer/dryer set delivered to my home. The installer initially refused to install the washer, stating the connections needed to be replaced. To demonstrate, he twisted something, spewing water all over the floor of the laundry room. When I told him to hook it up because I had a plumber coming the next day, he couldn't get out of there fast enough. Left the room in a mess, water everywhere, failed to position the appliances (which I had to do), and after cleaning the water, found that my linoleum had been damaged when they moved the old washer out. Plumber checked all today and stated that everything was just fine, there was nothing wrong w/the connections. Sleazy and unprofessional - and cardboard and Styrofoam debris in the street in front of my house. WO# 1HSS131760, my order # 8572-120385. I am requesting that I be reimbursed for the floor. This was a very traumatic thing to go through. Would be happy to provide picture of damage upon request. Thank you. As it is, I would not refer Home Depot to anyone right now.

Loyd Gillham
from Tehama, CA
I ordered a cook stove AGR4230BAW on 7 March. It hasn't been delivered and the next delivery date is 23 March. There is no reason for the delay.It was ordered from the Red Bluff, Calif store.

Gail Daigle
from Englewood, FL
I had two windows Installed $1000.00 for one. They were installed Jan. 26 2015. It is now March 10,2006. The springs??? on one Window do not work, Broken. The second Window has a couple defects in the bottom Glass. They have been telling me since the day installed, two to three weeks. The Springs that came in finally, were the wrong color, White instead of Bronze, to match my windows. Had to re-order. Twice, I have informed them about the glass in the second window. And as of today March 10th , since Jan 26, 2015, no one seems to know about the order. I was told it had been ordered. Guess what nobody has any paper work.
Really, for such a Large Company, they are very poorly organized and the communication is pretty sucky. Also the Caulking around the New Windows have been done Three Times, they just keep putting the Caulking over the old. Instead of removing and putting it around new. What I expect is my Windows done correct, since its been 1 1/2 Months. And for the Cost, I expect at least $500.00 refund for my Stress and not getting this job completed by now. Taking time staying Home waiting for Home Depot. This is so pitiful and unacceptable. I Will Never Buy a Screw from Home Depot. I think I have already been Screwed. Home Depot is a very poor excuse for a Company.

Bill Ulbricht
from Tomball, TX
I just stopped by my local Home Depot on the way back to the shop to pick up a few items. I had thing that I needed and on the way out I went through the tool /hardware section. They had some Ryobi sale items in the main isle that interested me. We had just purchased a the Ryobi Lithium drill set a week earlier so I was curious about what other items they might have on sale. So I walked down to the power tool isle where all the other Ryobi tools were displayed. I did not stay long. The constant alarm ringing in this section was a major distraction to my concentration to the products. I thought it was crazy to treat regular customers like common thieves by asserting their right to video and have the loud beeping indicator to let you know they were videoing. I spoke to the sales guy working in that department and he stated that they had to by law notify us they were recording. I said OK. I am notifying you that I will not be treated like a common thief and I will no longer be shopping at Home Depot. I liked it better when they had the tool corral. In the old days they had enough employees to be in the department at all times and monitor the area. I wonder why there is not beeping all over the store since they are monitoring us with all the other camera they have.
Any if I was Ryobi I would pull my inventory or maybe pay a little more for a better spot that is away from this distraction. I have had it with Home Depot but love Ryobi. Where to go now. No I won't shop on line with them either.
Have feedback for Home Depot?
Thanks for your feedback!
Sorry. Please try again later!