Vodacom
Vodacom Complaints Continued... (Page 9)
643+ reviews added so far. Upset? Call Vodacom corporate: +27-8211

kaylyn da silva
from Johannesburg, GT
Good day
I am highly disappointed with service I have received at the Vodacom shop at Southgate I took my phone there to claim on my insurance my phone was damaged and needed repairs however it took them months to get back to me took my cell phone in in June/July it's been so long even forgot the months anyway a guy from the technical dept. called advised I need to put a claim through the phone is just lying there I mean I'm paying for a service and it's not being delivered, none the less August I went to the same branch again to hear if there's any feedback consultant advised I need to visit the branch on a week day to speak to the manager, I DO NOT HAVE TIME to get to a branch during the week I'm at work.my contract is ending and I still haven't received my phone or any feedback from the store kindly advice asap pathetic service at Vodacom Southgate.
Regards
Kaylyn Da Silva.

Nicolaas M Mostert
from Pretoria, GT
I am living in the township in Bela-Bela, Limpopo. Since yesterday morning, 2017-11-10, our Vodacom signal is about zero. No problem with other Networks. We can not use WhatsApp or Facebook.

ANZKE SWANEPOEL
from Cape Town, WC
THE COMPLAINT IS ABOUT VODACOM SHOP IN MALMESBURY, WESTERN CAPE.
I TOOK MY BOYS TABLET IN FOR A QUITE TO REPAIR ON THE 06/10/2017. I ASKED MY HUSBAND TO GO TO THE SHOP THIS MORNING(03/11/2017), BECAUSE I DONT HEAR ANYTHING ABOUT THE TABLET OR THEM (VODACOM SHOP MALMESBURY). THE MAN THERE, EDROS, TOLD MY HUSBAND THAT HE WILL HAVE A LOOK AND PHONE ME BACK ON MY CELLPHONE.
HE (EDROS) PHONED ME BACK TODAY AT 13H01 AND TOLD ME THAT THE TABLET IS SILL LYING THERE IN DIE SHOP AND WERE NEVER SEND FOR A QUITE. HE WILL SEND IT WITH COURIER ON MONDAY.
THIS IS POOOOOOOOR SERVICE. I WANT HELP PLEASE!

C W Norval
from Bloemfontein, FS
I have no network on my phone since Tuesday 31 Oct 2017. If I want to use my phone all I get is "your phone has been rerouted and your account suspended" I spent 4 hours at your branch in Noordstad Bloemfontein, 5 hours at Dr Cellular and 2 hours at your head office in Bloemfontein but to no avail. I have 5 different phones on my account and mine is the only one with a problem, so how can my account be suspended? My account is on average R5000-00 - R6000-00 a month and not in arrears. My account no: B0016405-8 and the phone with the problem no: 082 55 84 209. Please help as I am very disappointed with the service!!!!! No-one seems to know why or what the problem is - it is not the phone itself but the connection. How can one of the five have a problem??

Raazikah Mcleod
from Reykjavik, 1
My airtime is disappearing I'm on contract mobile number 0637210547

I have upgraded as from 1st July 2017 on 0825741186. I am still waiting to migrate. I did upgrade at Vodacom Ilanga mall Nelspruit. I have been complaining and they just tell me they have reported it. I chose M+ option but the minutes I receive is still the old contract minutes. Please I'm paying for something I don't have. I also have to do a second upgrade Jan 2018. But I feel like canceling my contract on that phone. Waiting for reply and help. Thak you Willie van Zyl

Good afternoon
Please note that i am not happy with the way my upgrade process was handled.
I went to Vodacom to get a new phone upgrade and and i was told to fill in a form to cancel an old cellphone insurance and add a new one i did that.
I also requested that the old device which was a Tablet to be used by my daugher to be insured i signed the 3rd form for that. All along i thought that this is added on my account as i receive a statement from vodacom every months.
I saw a debit order that i don't know with a funy description or a reference i reversed it thinking that it was a mistake.
Vodacom did tell me that i will still pay for the old device for 3 months. Today i got a chance to look at my statement as i am always a busy person.
I noticed that i have been paying for this old device for a long time, and they denyied and told me its an insurance of a tablet. That hurts me because i was charged for this tablet twice and when i came to claim for the damage of my tablet i was told that it is not insured.
Can somebody please assist me in this matter URGENTLY????
Regards
Vuyiseka
0792201085

K.Pascal
from Johannesburg, GP
I called Vodacom new lines on 0821950,at 18h40 I spoke to the rudest agent named Thabiso,he has no customer service skills at all and refused to let me speak to his team leader,I am disgusted in the service I got if that what it can be called. I gave him my identity number,he asked for it a second time to confirm which clearly means he already had it if he wants to confirm,so I said it fast,his response was say it slowly so I replied saying but I did give I to you,he says ,"this is your I'd not mine so say it slowly" !
This individual does not belong in customer service .

Sonica Baron
from Johannesburg, GT
Good day
I have received 150 min free from Vodacom via rewards program Play every day . As attached the sms said it 150 min to any network . Yesterday I tried calling to any network it's says insufficient funds. When I called Vodacom via 111 the consultant told me it's a network problem I should remove my sim switch the phone on and off which I did. Then I tried checking my balance as per the attached the free minutes it's now changed to Vodacom to Vodacom call. I called Vodacom again another consultant told me that they are receiving so many complaints regarding the same matter. I told him well I'm not happy and especially because its a rewards program Vodacom ceant mislead the customers.
I have asked to speak to a manager and was told there's no manager available but I need to call the Play everyday directly and it's not a free call. I called this morning 082 241 1082 spoke to Lindo explain my story he said he can't help me and the manager will only be available at 11. I asked him to let a manager contact me as I cannot keep calling back and hear the same story.
Please can you intervene for me as I'm so fed up with Vodacom. I've been a customer for so many years I spend so much on data and get this crap service in return ? I can change to any other network where it's cheaper . They can check my record and see how much I'm spending on data and airtime.
Vodacom really needs to up their game in a economy we're living today
Regards
079 954 3259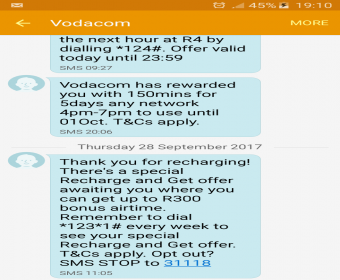 Michelle Pentikainen
from Somerset West, WC
I have been trying to install Fibre and Internet at our Business for the past two months. Dealing with Vodacom is worse than trying to deal with the municipality or SARS. I have written about 26 mails over the course of 4 weeks. I have spent a total of 4 full days on the phone with different departments trying to follow up and each time I am put on hold and transferred to a different person or the call is dropped.
How are you the best???? There is no support, no one seems to know what they are doing.

Jan Strydom
from Pretoria, GT
0827774927
I HAVE CANCELLED MY CONTRACT WITH VODACOM 25 JANUARY 2017.
MY CONTRACT EXPIRY DATE SHOWN ON THE CANCELLATION QUOTATION IS 3 MAY 2017.
VODACOM IS DEDUCTING THE AMOUNT OF R1244.99 EVER SINCE.
WHEN ARE YOU GOING TO STOP TAKING MY MONEY!!!!!
THIS IS REALLY BAD SERVICE.

GAYLE WILCOX
from Kempton Park, GT
I did a upgrade on 29 august 2017 on the 2 September I called to check on upgrade and was told that a vodacom staff member cancelled my upgrade. The person reinstated the upgrade on the wrong contracy on the 6 th September I called again to check what the problem was and was sent from.pillar to.post I instructed them to cancel which they didn't and the phone was delivered on the 7th September so much for next day delivery on the 8 th I tried to do a sim. Swop this did not happen. As there seem to be a.problem after 10.calls I was told that my account was at fraud department the reason being that a incompetent staff member entered my daughters Id as I live with her and she supplied me with a letter stating this. The idiot put her Id in instead of reading the letter. So after 28 calls to the fraud department and a helpful person called David the code was removed and after 6 sum cards at a cost of R60 we were able to do the sum. Swop. That was Tuesday I was told it would take 24 hours to work . Well we r now on 36 hours. I managed to get hold of a.team.leader by the name of zyaad who has tried his best. He called me.today and when I tried to call him back I haveto.put up with the idiots in the call centre who.tell.me he doesnt work.there I lost it and they have now banned.me . I have made a total.of 78 calls to try and get this sorted and am.pushe'd from.pI'll at to.post with no resolution I have been a customer since 1993 and this is the service u get. I will be laying a formal.complaint with icasa and will take this viral. The problems on.my account have got to do the the incompetent staff employed by vodacom. I have recording of all.calls.made from my daughters phone . I have been with out a phone since 7 Sept. And u can be assured they will take there money at the end of the month.

CHARMAINE
from Durban, NL
I have phoned the first time on the 30th August to ask when is my upgrade date and they replied it is on the 08th Sept so the consultant said he can bypass it and do it that day so we did it wand I would have received my new cell on the 5th Sept so then I phone on the wed 06th Sept to ask about my phone and replied back to me to say there is no upgrade. Then I asked what is going on and then they said that my cell no does not exist nor show on the system so they can not help me they will log a complaint and see what happens. Up until now I do not have a upgrade done and still no feedback what is going on on my cell no

Netta Groenewald
from Pretoria, GT
I have a modem and havent use it for more than 6 month. I wasnt aware that they recicle and went and load data on it can someone assist me, why was i not informed by vodacom, and why cant this number not be activated again for my use so i can get back my 1gig i had load. Is this how vodacom treat customers.

On the 15th of Sept 2017 i went to Vodacom is Southgate Mall where i have a contract phone and inquired about upgrading the software since its my phone is giving me problems, and was told to go ask at another Voda shop n they said i must pay R160 to assist or go to Jabulani Mall Voda care. I dont understand why since my phone is only 10mnths, contract and under warranty??? please assist.... Thank u

Charl Strydom
from Klerksdorp, NW
PLease see email send
No Response
Dear Vodacom And Samsung
I did give in my SAMSUNG A5 in for repairs
Ref 12336750 @ Potchefstroom
I was told it is the battery
No problem
I was told that there is 1 year guarantee
I did bring in the phone 1 DAY to late for the guarantee
I have to pay for the repair
Surely their must be a way that this can be fix with in the guarantee
Not only because I am a loyal customer , I do pay on time . NOT A DAY LATE=
.
This is a business package to show my support to Vodacom
Now Ive been punish because I am a day late=20
And it is not that there is a repair shop in every town
Please relook into the matter=20
Charl Strydom=20
0825558879

Rob Howis
from Durban, NL
My contract came to and end and the price was put up. Have not been able to cancel the contract, and the bill keeps comeing.
I have tried every method of contact, and nooooo response.
Just want someone to resolve

Michelle Farrell
from Johannesburg, GT
RE: 0828894331 (I cannot be reached on this number) Can someone assist. I have been complaining for 2 weeks now. I was offered a 10" tablet as an upgrade. When this tablet arrived it is not what I agreed to.
I spoke to a lady on the same day the tablet was delivered – telling her I was not given what was promised. This tablet was delivered on the 18th August. I was given a reference no 1-3407298559-5012. Whoever I spoke to said the tablet would be collected within 7 days. Well this never happened.
Please call me on 0832927621. This is the only way I can be reached. I DO NOT WANT THIS TABLET as the old one I have is exactly the same.
Michelle Farrell

Winnie Sebone
from Johannesburg, GT
I opened account with Vodacom around March, I went again end on the 27th of July took another phone under existing account that I've already have. Because I took the phone after 25th it happened that my account became on arrears of which I made arrangement with Vodacom to deduct money on the 25th of august. My bank statement shows money was debited, and I kept on getting sms to show Vodacom kept on deducting my money of which some of the amount doesn't make sense to me. I went to the bank I was told to lay complain with voda...of which I did. the report came back saying I owe Vodacom R1000.00 of which im still shocked cause I don't no what went wrong. My account had money. How could debit orders fail after money they took from my account. How could I have so much arrears in 5 days. Please help as I customer I really think my right are abused. I really need explanation. customer care they failed me. Vodacom shop also failed me. Im so worried.

We normally have more than enough data to get us to the next month but in August our data was used up a week before the month end.We saw in the news that you had clitch in your system and you would be refund the data. When will this happen?

Sizwe Zulu
from Johannesburg, GT
Two of my VODACOM numbers have been used for fraud and Vodacom does not seem to be interested in the reported exposure. I have a query pending with Vodacom which they have not made an effort to finalise.
Now, I seem to have another incident of fraud on my other number.
The numbers in question are:
060 966 7996 &
060 966 7997
I would like to hear from the CEO of VODACOM tell me what he plans to do with this problem.
Kind Regards,
Sizwe
071 682 7768

Caron Hammond
from Centurion, GP
I ported my number from Vodacom to Cell C which transpired w.e.f. from the 12/10/2016. I requested a pro-rata invoice from Vodacom numerous times and complained about my signal numerous times. But to no avail have not received any feedback.
Today i get a call to say i am liable for the full amount billed by Vodacom on the contract that i was on. I informed them numerous times that i cannot be charged for a service that i am not using. I was already billed for the remaining days of October and full month of November from Cell C. So how on earth can i pay a full month of October if I was not using the Vodacom Service. Today i get a call from a very rude and arrogant lady to say if i don't pay the full amount to Vodacom they are handing the account over and puts the phone down before i can discuss or disclose any information.
Now i am sure this should all be on recordings. I will make it very known how existing and ex clients are treated. I want feedback please on this account and complaint - I am sure no -one would pay for a service they do not use.

Trevor Deacon
from Centurion, GP
Vodacom upgraded the wrong number on my profile of numbers to a data only account in October 16. Since then I have been trying to get it rectified. On the 12th of Oct I called Vodacom from to notify them of the mistake and am yet to get confirmation that they will reinstate the contract to its original package.
This has left me paying so much more on this number than i usually do. Despite numerous calls (which i hope have been recorded) and so much wasted time and effort from my side for weeks on end now, i still have not received any notification that this problem will be rectified. Absolutely shocking. They are able to so quickly and easily sign you up, upgrade or migrate your account but when it comes to fixing their mistakes it takes forever and costs the client not Vodacom. If I could give Vodacom less than 1 star - I would.

0799169315
from Barnsley, ENG
I am disgusted in your customer service , and the misleading information and the way you sell your products. its sad that you have a call center filled with lazy people who doesnt even want to help when you call they rather transfer me from pillar to post when i called today which explains why i rated their service so poorly and i would never recommend vodacom to family and friends and as you said the calls are being recorded for qaulity and traning purposes i would love for you to listen to all the calls i made today 08/11/2016 and how they waisted my time explaining everything and then just transfering me to the next person after saying they would explain the sittuation to the next department. anyway getting 2nd part of my complaint, about 2 months ago a sales advisor called me and offered a great data deal , 2 gigs for R109 per month , she for some reason had issues and called me a few days later after i thought everything was done and sorted and took some more details from me - before she set up the contract i asked her if i could cancel if i was not happy and she said yes i can cancel at anytime but today when i spoke to the advisors who were realy not helpful at all they said its a 24mnonth contract which wasnt told to me at all .I want a good explaianation as to why someone who works for vodacom lied to me and why you feel i need to pay 75% which i refuse to pay to a company who cant even look after their loyal customers. i gave the girl my bank details when she set it up and they did not collect for 2 months , i never asked them to debit my account on the 3rd of the month at all so i dont know where they got that date from because i dont get paid that time of the month. the person who phoned me in october made an arrangment to collect the both payments end of october which was R314 but no payment was even attempted to be collected which is even more frustrating so i dont think i kwkant to continue with vodacom as they dont care about their customers at all!!!!!! now i want to know what is your complaints department going to do about this sad network provider as i think even cell c can deliver better than this. > i was told the outstanding bal is R314 and was text with that amount . i then get a message on my phone saying 'your collections call barring has been activated' ! and i was then unable to use my phone for 2 days , VERY DISSAPOINTING SERVICE !!!!! i went today to go pay the outstanding R314 just to find out i should pay R536 CASH to get my phone up and running !!!!!! i am truely not happy at all kand regret getting this plan and would like to know what vodacom can do for me as i was a good vopdacom customer untill alkl of this happend!!! hope to hear from complaints team soon

HW Jamneck
from Johannesburg, GP
For the last 4 and half months we are in a battle with Vodacom. My husband passed away. We need to do a transfer from his name to my name. The corrected documents has been delivered by hand at Vodacom Delmas. Every time with unsatisfied service nothing has happened. Phone calls and e mails send back and forward with relevant people did not accomplices anything. They make promises they can not keep. This type of service is very bad. My phone has been cut of since the 12 October 2016 after making a payment as requested. Still nothing. We have been with Vodacom for the last 18 years is this the kind of treatment as a value customer received from Vodacom.

A. J. Pretorius
from Johannesburg, GP
I have received a free tablet from Vodacom in the middle of September 2016 for being a loyal customer for 22years. I was offered a 5Gig a month contract for R199-00 a month which I accepted. I received the device and sim card on the 16th of September 2016. I installed the sim card into the device and it worked fine for a week after which it stopped working. I have ever since been trying to get it connected again after I paid the monthly subscription and the pro-rata amount for the 2.5Gig they gave me for September not being a full month.
I went to various Vodacom shops in Greenstone mall as well as made various calls to the Vodacom help line with no luck. The one guy at greenstone Vodacom told me to do a sim swop which is still not being done after I bought the sim card from them, excuse being the synchronisation which was done by Vodacom 4U in greenstone is still pending. Surely it cannot take 4 days for them to do the synchronisation and holding up the process because it is still pending. I have no guarantee that the sim swop will solve my problem but at least this guy is trying. I am very disappointed with the way I have been treated in the last week and I don't think that is appropriate to treat your loyal customers like this. I would like this matter resolved now, I am currently paying for a service I am not receiving.

Brent Proctor
from Johannesburg, GP
I sent my phone in for a warranty repair (for a common problem with the S6) and for them to avoided fixing the problem i believe they put liquid in the device and say it's liquid damage. I cannot accept this discussion as my phone has been nowhere near water and then i got a rude consultant who keep interrupting handling the complaint. I will go viral and take this to the ombudsman.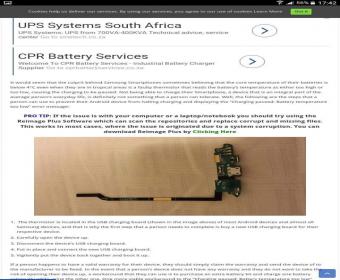 Stolz Cilliers
from Cape Town, WC
For the past month I have been requesting a simple tax certificate for year ending Feb 2016. I have sent numerous e-mails to customer care. I have contact several on line consultants, I have been to a local store, they refer me to 082 1946. I spoke to a Reesha there, she said she will sent me a tax certificate within the next 10 minutes, that was 3 days ago-still nothing. This must rate as the poorest service I have ever experienced and my esteem of Vodacom and the Vodashop company is very low. I do not expect much of this as well and will shortly share my experience with the local newspaper! Go on with your utterly bad service.

Norman Hartzenberg
from Potchefstroom, NW
I requested on 18 May 2016 a premature contract cancellation quotation, which I received the same day. The quotation indicated an amount of R471.63 to settle the account. On 19 May 2016 I paid the said amount into Vodacom account and mailed the proof of payment to your Retentions and Cancellation section. On 03 June 2016 I received a statement indicating payment due of R393.49 on this specific statement the payment done on 19 May 2016 is indicated under reference number TR85800287.
I phoned your accounting section and spoke to a lady who promised that she will come back to me in less than two days - she never came back. On 11 July 2016 I received another statement indicating I am two months in rears. I forwarded an e-mail to the Retention and Cancellation section where I requested Vodacom to correct the mistake. On 13 July 2016 I received mail from srm@vodacom.co.za (Mateemane) indicating that he could not retrieve my documents as mailed to you on 19 May 2016. I was requested to "copy it the way it is on the email you received so that we can request credit and reconcile your account or resend the original documents with ID copy and proof of payment" On 13 July 2016 I send proof again to Mateemane.
On 20 July 2016 I send another mail to Mateemane requesting feedback. I never hear anything form him. On 08 August 2016 I phoned the accounting section again to finally resolve this matter, I spoke to a person with the name of David, he said that the matter must be dealt with the Retentions and Cancellation section, he put me through to that section where I spoke with Aubrey Ntshebele who said I must forward all the necessary documentation to his personal e-mail address which I did, he responded the same day by e-mail stating " Kindly be advised that the documents have been received and will be forwarded to the admin guys". On 11 August 2016 I send mail to him asking "Still no feedback?" No response.
On 28 September 2016 I received mail from Vodacom accounts that I had to pay R1473.96, which will be deducted from my bank account, not long after the mail I received a call from a lady in your accounting section and I express my dissatisfaction regarding this matter, she said that she will follow it up. I forward again an e-mail to Aubrey Ntshebele expressing my dissatisfaction.

David Cedras
from Johannesburg, GP
For the past few months I have had the problem whereby I am unable to purchase data bundles when my data runs out. This results in me having to contact Vodacom and have a service request logged. Until such time that the problem gets resolved I inevitably run of out-of-bundle rates to the tune of one almost R1000 two months ago.On Friday 23rd September just after 08:00 I tried purchasing a data bundle again and although I got an email confirming my successful purchase, the data was never loaded or activated. I contacted the call centre after 15:00 and spoke to Seipati. She said she sees the problem but cannot assist and neither could she load data for me from her side. I asked for her surname for record purposes and she refused to give it to me.
She in turn transferred me to a department called "Solutions" where I spoke to Khomotso. He also confirmed that he sees the problem as well as comments from previous times I escalated it. I asked him where was based and he said in Johannesburg. He indicated that he would be logging a call and personally handle this matter and get back to me by latest Monday 26th. He further mentioned that I would be reimbursed or credited with any out-of-bundle costs added to my account from the time that this problem commenced. It is now Wednesday and I've not received as much as an sms from him, let alone a call. I contacted Talk Radio 567 about this problem on Friday afternoon and a massive host of listener called in and sent sms's afterwards confirming that they experience the same thing.
One person said his bill ran up by R3000 more than usual in one month due to the same issue. Is this per Vodacom's attempt to scam people out of money because the cost of out-of-bundle rates is astronomical. I will be phoning Cape Talk Radio back by tomorrow afternoon if this matter is not resolved by then.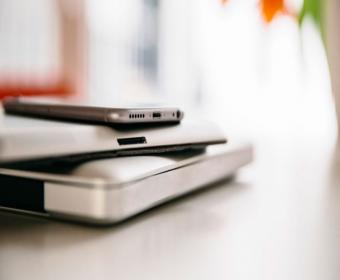 Khalipha
from Johannesburg, GP
I am livid, Vodacom keeps debiting my account on the wrong dates after I have told them to change it several times. Now has affected my credit rating. Missed my flight on Friday because they suspended my line and all I get is Sorry for the inconvenience. I just need my contract terminated with immediate effect and I'm not paying no penalty fee after all the financial implementations you have caused me. I'm tired. And Vodacom's incompetent call centre agents who keep a person holding for hours. Call me and cancel my contract please.

Nadine Paulse
from Johannesburg, GP
I have taken out a router contract with Vodacom on 24 August 2016. The package was delivered on 29 August 2016 without a sim card, I could not use my data and to date I have spent an unnecessary R 165 on data. I contacted the after sales department on 4 September 2016 and 7 September 2016 to inform them of the sim card that was excluded from the package. I was informed the sim card will be delivered with in 5 - 7 days. On 13 September 2016 the sim card has not yet been dispatched for delivery by Tobogo (team leader in the after sales call centre).
I hereby request that my R 165 be refunded and Vodacom to deliver the sim card by no later than Friday, 16 September 2016 at 14.00pm. The service I received from Vodacom within the last 3 weeks was poor, your service was always outstanding, for reason I am very disappointed for the service I received.

Theunis Meyer
from Johannesburg, GP
I am a long standing Vodacom client, who has been supporting Vodacom for many years and have always paid my account with a credit card. With my electronic statements, I also received a form to complete to update my credit card details for payment around April 2016. When I first enquired about updating my details telephonically, I was told that it is no longer possible to pay my monthly account with my credit card. In indicated that that was not true, as I had received written communication from Vodacom to update my details.
I faxed through the completed form to update the credit card details in May 2016. After receiving an sms indicating that the account is in arrears, I again faxed through the form on 13 July, as per the instructions on the form received. After receiving another warning about the outstanding account, I again phoned client services on 20/21 July. This time I was told that I need to put a reference number on my faxed form, otherwise it will not be dealt with. The reference number I received is 1-24265041538, which I wrote on the update form and faxed with a copy of my ID document on 22 July 2016.
On 28 July 2016, I was informed by my wife and daughters that their services had been suspended. I again phoned the client services to try to get the matter resolved, without success. Eventually I made an EFT payment on 28 July and was told that the service would be reconnected within 4 hours. Nearly 24 hours later I again had to phone client services to get the lines connected, which then happened after half an hour or so! On 29 July I was also phoned by a Vodacom representative to request my updated details, which was provided, which I then assumed would resolve the matter.
However, on 16 August at 14:00 I was informed by my daughters that service had again been suspended. I went to the local Vodacom shop in Potchefstroom to get their assistance, without any success. On the morning of 17 August I drove from Potchefstroom to Midrand to have the matter resolved once and for all. I cost me a day out of office, as well as the traveling costs, but after talking to the client services manager at Vodaworld, he appointed a lady to assist me, and the matter was resolved within approximately 20 minutes.
My frustration is that I spent hours on the phone, trying to engage with a customer services supervisor or manager to get their assistance, but every time I was blocked by the call centre staff, refusing to transfer me to a supervisor and bouncing me from customer services to accounts and back. This is the worst customer service or actually complete lack thereof, that I have experienced in a long time, although I am sure that all regularly receive bonuses for keeping the customers away from the people who can really resolve matters.
I lodged a formal complaint in this regard on 17 August at the Vodacom client services in Vodaworld. A Service in Retail Specialist, Juanita Scholtz contacted me in hours, calling me a valued customer of Vodacom and thanking me for my continuous support, also indicating that the matter has been escalated to higher management. It is now nearly one month later and I am still awaiting feedback from the higher management. It is increasingly becoming clear to me that with regard to customer service, talk is cheap for Vodacom. Unfortunately, it is the money that buys the whiskey and not the cheap talk.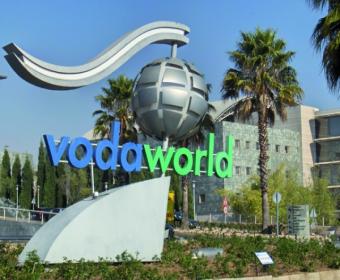 I bought a tablet on contract in 2015 at Vodacom mall of north polokwane. it was a birthday present for my wife. She passed on in May 2016. I contacted Vodacom several times in order to close the account since I could not continue using the number which was used by my deceased wife and alternatively I was advised to do a number swap or settle the balance. I decided a number swap and went to the nearest Vodacom outlet in Tzaneen lifestyle around June. I was told that number swap is not possible since my account was an open/closed line, not sure.
They advised me to terminate close/open line. The form was sent to me and I completed and submitted back to the outlet. To date nothing is happening and I pay the premium every month. The 500 data which she used to receive on monthly basis, no one is using them since May 2016. I used to call Vodacom but they send me from pillar to post. The gentleman at Tzaneen outlet promised to call me but he never did. You are frustrating me and if this thing is not solved within 30 days from today. I will stop the debit order until my conundrum is solved.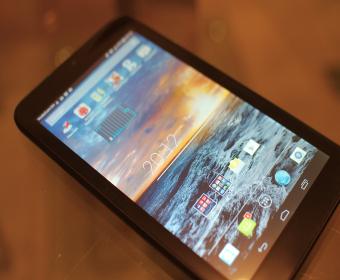 Jeremy Keen
from Johannesburg, GP
I was offered a new contract that included the provision of a tablet, and was informed that if I did not want the offer, I could contact Vodacom within two weeks and they would collect the tablet and cancel the contract. Having received the package, I decided that it was not something that I wanted, so I contacted Vodacom and informed them. The person that I spoke to accepted my explanation and said that Vodacom would come and collect the package. The package never was collected, and I have been billed since February.

Caroline
from Cape Town, WC
I'm very disappointed in Vodacom. I was due for an upgrade in August on one of my 4 contracts that I have with Vodacom. I phoned Vodacom upgrades and chose one of the Double Deals (Vodacom Power Tab 10 on 2GB 24 month data top up price plan & Includes additional Vodacom smart tab 2 3G + Starter pack + 10GB data once off & R10000 online educational voucher) for R269p/m x24, that was advertise online. The lady told me that, that deal don't exist anymore, but for the same R269p/m, I will get all the devices as per that deal, with my 2GB 24month data and on the starter pack I will get 2GB of data for 12 months. Great! I told her that they must take that deal off online, because I am sure I am not the first one that wanted that deal. Yesterday that deal still exists.
Yesterday morning I had no data, no sms and no airtime. The previous night I had about 169 min, 200 sms and a lot of data left. I phone Vodacom and asked them what is going on. Where has all my things disappear to? I'm still waiting on an answer. Yesterday afternoon me and my husband went to Vodacom at Somerset Mall and there were two nice consultants that tried to help us. Unfortunately they couldn't help me because they also didn't understand where my things disappear to?
This morning I have my 2GB but where is my 10GB data once off or my 2GB of data on my starter pack? I only got 100MB on my starter pack? Why must I pay for something I didn't get? I didn't agree to this. I'm feeling that I want to take my contracts and go over to MTN or CellC. Which one will be the best?

Lynne Mac Nair
from Pretoria, GP
When i upgraded my Vodacom contract through the Limpopo branch of Vodacom in October 2015, I was advised that I would have to pay in a considerable amount to obtain another Blackberry device, and was advised to rather purchase 2 x Samsung Galaxy J.1 phones. I have had endless trouble with both ever since. Currently, my J.1 appears to be locked on Ultra Power Saving mode: the only apps which I can access are Whats Up, Facebook, Messaging, Phonebook and Settings. The facility to correct this is not available, as the pulldown menu has also disappeared.
My daughter's J.1 freezes repeatedly and her Play Store is currently also not working. She is has been unable to restore it and can therefor not upgrade any of her apps. I am unfortunately not able to get in to Louis Trichardt to take up this matter with the store, but have little confidence in their ability to do anything. From previous experience, I will be told to hand my phone in so that it can be sent to Polokwane, where repairs are made. I seriously regret ever having upgraded to Samsung from my Blackberry, and am also very seriously considering canceling my Vodacom contract and applying to another service provider.

Ziyanda Solomon
from Johannesburg, GP
My could device couldn't pick up signal I took it the store where I bought it Ackermans Bayside Mall on the 17/05/2016 three weeks later I received a call from the contact center quoting me R671 for repairs that was on the 10/06/2016. I gave the lady I spoke to a go ahead to fix the phone and inquired as to where am I suppose to make the payment required, she advised me to bay at Ackermans Bayside Mall where the phone was booked,
A week after I'm receiving a call from the store assistant Yoliswa informing that Vodacom brought the phone back non repaired and Vodacom claims that they never quoted me for repairs therefore I must collect the phone or they can rebook the phone for repairs again if I wish so. After a month without a phone I must wait for another month again as the phone has to be rebooked for repairs, What kind of inefficiency is that now, I'm paying here no one is doing me any favor
What is the repair Centre for then? What is customer service for if clients are not being assisted efficiently and accordingly. How do one get by without a mobile device for 2months, is this the kind of service we paying for at Vodacom. What happened to the brand promise of vodacom of best network, best value and best service. What happened to your strategies of Delivering the best customer experience. Making your processes and businesses more efficient, Build a "diverse and talented team"?

Odette Gerling
from Mmabatho, NW
If there was an option for no stars this is what Vodacom would receive from me for Customer Service. I phoned Vodacom today (10.06.2016) in connection with a deactivated account which was still being invoiced and deducted from my bank account. I was sent from department to department and ended up at the Cancellations department. Unfortunately I did not get the persons name but she took down my ID Number and said the system was just loading the details and then put me on hold. She never picked up the call again (10 minutes I waited). In total I spent 33.08 minutes on the Telephone and am no closer to getting answers to my query than I was before I wasted 33 minutes of my time.
As I still have 3 Accounts left with Vodacom I have no choice but to put up with this bad service but believe me if I had a choice I would definitely not be a client and I would definitely not recommend Vodacom to any of my friends.This is not the first time I have had bad service for your client services department. If you can go back and trace who opened and worked on this query in the cancellations department I strongly suggest retraining for her as she is not fit to carry out her job.

Mmathethi Zinia Malatji
from Johannesburg, GP
I called the cancellation department and I was sent an invoice and the lady advised me to switch off the phone on the 31/05/2016 as it will be disconnected and will be reconnected as prepaid on the 01/06/2016, since from the 01/06/2016 I am unable to make or receive calls the SIM not activated on the network. I switched it off the whole day on the 01/06/2016, when I switched it on this morning it is still not connected. I called the cancellation department and they advised that I am still under contract up until the 30/06/2016 Thabo sent me another invoice and he said he has escalated the matter to support and the turnaround time is 24 to 72 hours, as per below e-mail was advised to do a SIM swap which I paid R105.00 and it is still not working.
I went to Vodacom shop in Sandton on Saturday there is a lady by the name of Barbara who has been trying to help me she said she phoned the trader and they said it connected on their side on myside it is still saying SIM is not activated on the network ,contact your service provider MM#2 . This is very frustrating as I have been a very loyal client to Vodacom for more than 24 months. I have never missed a debit order on this contract and now my phone has been off since the 01/06/2016 up until today it is still off, even if the it's the case that it will convert to prepaid on the 01/07/2016 I need my phone on, I am unable to pay my bills. I cannot receive calls or make calls. I don't know what to do now. I have lost hope and I cannot afford to change my number ,as when I took contract with you guys I ported my number.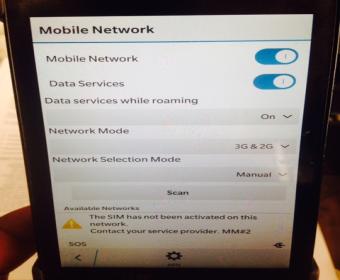 Jonathan Solomons
from Pretoria, GP
I would like to enquire about the amount payable and due on the 31 March 2016 - IT with utter discussed than since logging my call reference number. I had no response to my query. Vodacom also ignored my complaint logged. Kindly take notes if my complaint or query is not addressed this time I will be forces to log my complain with the ombudsman and media.
I have requested a copy of the Itemized billing statement on a number occasions today and still did not received the full statement for date 2016-02-01 to 2016-02-29. I have been send emails with the same information and not the requested information – Am I be billed for these documentation where I was specific in my requested I needed which is my itemized billing information, yet I only receive stated for 21-02-2016 to 29-02-29 (refer to statement attached). I have been send and invoice B993888905 for data usage and data once off payment request. I need to verified when these transaction took place as I have a used problem if these transaction took place on the weekend.
Reason being - on this specific weekend I made numerous call to your call centre which you can trace on your system and the discussion that took place whereby I specificity enquired about purchase data and of which the system gave me errors and the message unable to process your application due a upgrade your organization did without informing the client (as I has no interaction nor notification of this – if you differ on this regards I will require proof that you did send me the notification).
I also spoke to your consultants which was also not clued up into what was going on and I was referred another department as some sort migration happened I of which then I was advised. Eventually I got to one consultant which assisted and of which he was also unable to purchase bundle for my contract due to your system problem and if which he assured me that he would log a service requested and of no consultant got back to be on the regards – refer to the call conversation on the 21-02-2016.
I need to know when these bundles was purchased on your my contract as well as data usage amounting to R 174.93 as stated on the invoice. If this is on the weekend of the 19-02-2016 to 21-02-2016, why am I being charged on bundles of which I got specific notification the my request is unable to process – why am I being charged and why was this application processed without confirmation – hence I would not have purchase more than 1 bundle if it was successful. Why am I being charge on data usage if you guys did not inform your clients about the migration where by data bill negatively increased due to not being able to purchase bundles (yet I was charged for these bundles). What data usage and data bundles is reflecting on invoice number H0-245E and what is the data usage and bundles on invoice number – why do I have separate invoice
I need my invoice statement to be addressed as soon as possible – and will be take further steps by submitting a formation submission to the ombudsman with my question has now been answered. I want all my charges for the weekend to be 19-02-2016 to 21-02-2016 reversed – this fraud and bad client services by not informing me as client. I have a business and my data need to available 24/7 hence a purchase additional bundles and you negatively affected me with your poor migration implementation system.

Huibrecht Bester
from Toronto, ON
I'm so furious. Vodacom corporate offices won't deal with my son I'm not in SA. I call and wait for ten minutes. Then told wrong system and put through to another department. Hung up after another ten minutes. I'm calling from Canada. I have no words to describe the extremely poor service I have received from Vodacom.
My problems date back to July 2015. I still had 6 months left on my data contract but wouldn't be in SA to use. Hence I gave my son authorization to use the data. I changed all my contact details in May already, but only realized in July that none was updated and hence I couldn't log into my account. Eventually I gave up and send my son with a letter from me to Vodacom. The card was activated again. But log in still not fixed. As of October I send e mails to customer service to notify that I do not want my contract extended and that I was giving notice for end of period.
Needless to say, I never received confirmation. In January when I noticed another debit off my account. I mailed again. No feedback. I got hold of an on line agent and she informed me to notify cancelations. I mailed them, again I get case number, EC-04N6-36WEER, and nothing more. Again two weeks later. EC-04OI-3HCW4U. No reply. I got hold of on line agent again and was informed they only do sales. I had to call Vodacom customer relations. Don't they respond to e-mails? Why do you have e mail addresses if they are not been actioned?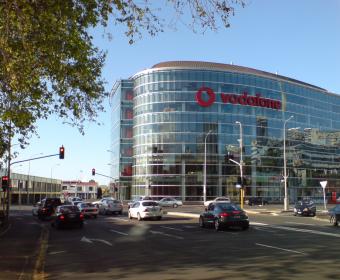 Ryan Nortje
from Johannesburg, GP
I contacted Vodacom insurance for assistance. Consultant referred me to a local repair centre nearest to my residence. This morning (29 March 2016 @ 10am) I visited the Westgate Vodacom Branch. I stood around for a minute or so with no consultant ready to assist.
I approached a consultant sitting at his desk busy on his cellphone and asked for assistance to which he replied with no greeting at all "what do you need assistance with". I replied that I need assistance with repairs to my iPhone for which I do have insurance. Consultant disappeared for a couple of minutes and upon his return said that no body can help me, sorry. The consultant who is able to help with a repair claim is on leave today.
Honestly, is there only one person per branch who can assist with a claim? Vodacom, one of the largest telecommunication providers! Come on. I know that Vodacom has grown into this huge JSE listed company, but remember, it is us, your customers who got you there.

Gavin Batt
from Cape Town, WC
Purchased a laptop deal hp 15 Celeron which comes with a 1G k4203 dongle which was delivered on Tuesday. This "special" is advertised nationwide on in store leaflet(brochure) as well as online. The hp laptop comes standard with windows 10 already installed. However I discovered (and this was verified by various Vodacom agents) that the dongle is NOT compatible with windows 10.
After insisting for two days of how this will be rectified, I was told that ram couriers would collect from between 7-21 working days, and that this deal is cancelled with immediate effect. Once the laptop is collected I can re apply for a new deal. This does not sit well with me for the following reasons. I have spent days setting up the laptop with personal information and personalisation. Work was done on the laptop as I use it for homework after work. The 7-21 working days collection policy (as stated in contract) only applies for faulty devives howver this is INCORRECT and FALSE advertising and negligent on behalf of Vodacom.
I would like a general manager to contact me asap to rectify this immediately or I will be forced to go public with this matter. The service I received from Vodacom even after speaking with management from Vodacom online is pathetic!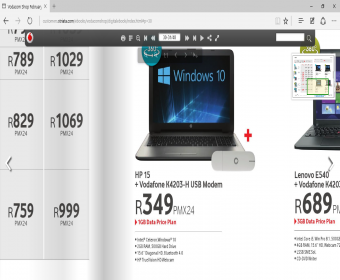 Claudia Dowsett
from Durban, ZN
I have a complaint about my Vodacom Power Tab 10. On Saturday the 27th February 2016 I went to Vodacom store in Scottburgh. I applied for a Vodacom Power Tab 10 for my daughter. They had no stock. On Monday got a call stock arrived. On Tuesday 1st March I went to store to collect. My daughter took some photos and videos, tried to send a sms. She was not allowed to play with it as it was a school night. She plugged it in to charge. We notice it was not charging. I then tried again on Wednesday to charge, thought maybe it was her plug. Not charging I eventually got it to charge it took the whole day to go from 12% to 24%.
I went to the store today 3rd March 2016, My Consultant Nazeera was busy with another person, I patiently waited. While she was busy I spoke to the other consultant, he then told Nazeera the problem. She took the tab and put it in front of her to see if it is charging while helping her client in front of her, she was leaning over the tab while assisting the other client. When I gave it to her I had the sponge that protected the screen from the Bluetooth keypad, she removed the white sponge thing and carried on with her other client.
Still waiting patiently. After they confirmed it is def. not charging. When I received it on Tuesday 1st March with my contract 3 pages it was explained that I can bring it back if there was a problem with the device, (I did not receive a booklet regarding the warranty) and so I did bring it to the stone. I wanted a new tabled (as it is faulty and not charging) they said no, it needs to go in for repairs and evaluation and will take a week to do so.
I do not want a repaired tabled I need a new. When I asked for that she said she will call the manager. I explained according to CPA that I got the right to have a new tab. (I as a consumer got the right to choose to receive a new device or send in for repair or cancel and get my money back. He then insulted me and said if I know so much why don't I just do want I want.
This is no way to speak to a client. Absolutely unacceptable. Because I started being upset the way he was treating me he started searching for errors on the screen and then pointed out a small scratch on the screen. He said he need to report that and that might be a reason why they will not give me a new tablet. We been extremely careful with the tabled as I said before the device was not charging so we had no time to actually have time spend with the tabled, it still had the white sponge protector when I handed it inn it had no scratches so it must have been while Nazeera was dealing with her client she must have scratched it as she was annoyed with me.
I have never been treated the way I have been treated by Vodacom the last couple of days.I was so deeply upset the way they were treating me I left with the device again) I actually feel like canceling this contact and would like all money refunded to me. I will go somewhere else with better service.
On Tuesday when I collected my daughters tabled I also had my husband with me to do his upgrade. We changed our mind regarding the upgrade and while she was on the phone to do upgrade she said in a tone that customer have. Since when do we as clients gets treated like this? Then on Wednesday I was on the line with Vodacom regarding our Wi-Fi device that I got a sms that we have little data left so I phone to find out why as the start of the month just started and we have a 2G data contract and it is impossible to have used that in 1 day. And also wanted to discuss his upgrade, we then got transferred to another department as his contact is on the new system. I was on the line for 1hour 17min. Just to get cut off at that stage. Nothing been sorted.
I changed my package on Saturday 27th February to higher package. I then said that I noticed on my contact that I have BIS on my new Blackberry and was very annoyed that Vodacom did not delete this service when I received my new blackberry and you cannot use BIS on the new devices. I would like a refund on all of this. Before all this I would have just left it but I am so disappointed in Vodacom that I now would like this refunded to me.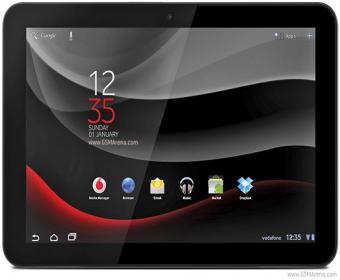 Someone called suggesting the upgrade of my 3G and I agree to that. To my surprise I received 3 X 3G modems which I returned immediately. I have been on Vodacom but could get any assistance. The tracker no for the parcel was V2P0033316 and the parcel was received by Craig. I request for the immediate cancellation of these deductions. This inconvenience me a lot. I will never again have deal with your company. I will cancel all my contracts as soon as they due for renewal.

Andre Nel
from Cape Town, WC
On the 3-11-15 I received an account from Vodacom for roaming in Canada R642.88, UK R708.08 and USA R235.93. At no stage did I make or receive any calls. I was told that it would take 2 days at the longest for someone to get back to me and I have called many times and spoken to Thalitha Madiba, Sindiswa Butelesi, Zawele Mabena, Sipho Dhlamini etc. in the customer service dept., and today 3 months later I have still not received any calls from Vodacom regarding this issue, only SMS's telling me to pay or the service will be disconnected. Reference number is S3-9O26C-CWJN. Hope that this matter will receive your urgent attention.

michelle funsum
from Reykjavik, 1
I bought a vodacom tablet in April 2015. The tablet was constantly overheating to a point where it was too hot to even pick up since day one. I took it back to the store within the 7 day exchange period and i was told that its normal and that they wouldn't exchange it.
I kept on using the tablet until one morning while charging as i picked up the tablet the screen cracked in right hand bottom corner. I took the tablet in and i dealt with a vodacom technician named Basil who explained that there is a technical fault with the tablet and he then contacted someone at vodacom head office who advises me to take in the box with all accessories and tablet to the store where i bought it and that i will be contacted as to when i will be receiving my new tablet.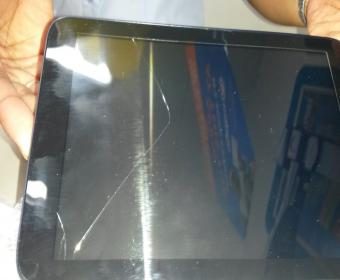 JT Jelliman
from Johannesburg, GP
In September 2015 I went to Vodacom Heidelberg Gauteng at their shop situated in the new mall. I asked the lady to cancel all unnecessary extras on my bill so that it gets to R1000 and then blocks. I would then like the option to load airtime myself. She promised me that will be done and that Vodacom will phone me to finalize everything. This didn't happen and I went bank in October where after she told me she will try again. In late October 2015 I started at a new Company Alpla and the contract was transferred to Alpla.
Again we picked up that the account was still open and that a lot of extras weren't canceled. The Vodacom Rep. for Alpla then promised it will be done. Today I had to pay in excess R4500 for bills exceeding R1000 for the months of Oct , Nov and December 2015. This is exceptional bad service and I am now at a point to take this much further to the Consumer council and more. I expect Vodacom to re-fund me the R4500 . I have been a loyal Customer of Vodacom for more than 10 years.

Selwyn Wynand
from Cape Town, WC
So I noticed when I checked my balance that my my balances for February is showing and I roamed a bit and made some phone calls. I checked again later and saw that instead of January balances reducing they take from the February data and airtime. I phoned the customer service and the guy confirmed that is how it works with Vodacom. I'm gonna lose my R600 + airtime and almost a gig of data because "that's how it works with Vodacom " Anyone experiencing this corrupt practice with advice.
Have feedback for Vodacom?
Thanks for your feedback!
Sorry. Please try again later!