Family Dollar
Family Dollar Complaints Continued... (Page 11)
608+ reviews added so far. Upset? Call Family Dollar corporate: 704-847-6961

Jennifer Fosuaah
from District Heights, MD
I've Been to so many family dollars for years never had a issue at all until today. I experienced at very unprofessional experience which is a complete disgrace especially to our race. I came in saw some great deals. Apparently there's a new system clipless coupons which you have to download a app. No problem that's fine I like the advanced technology. The lady at the cash register extremely nice pleasant and showed me how to use it. The young professional employee while she assisted me the line was getting long so she asked her unprofessional co worker to assist. The unprofessional employee takes my items off the register so the pleasant employee can assist other customers. The unprofessional employee ask the other customers in the line to come to her register???? The correct way was to open another register but where she was completely wrong was moving my items to the side so the professional employee can help other customers while I've been there for a while and it's because the professional employee took the time to help me with this new system. I worked in customer service for so many years I've never ever took to write a letter at 11pm. As I told the unprofessional employee that she should not remove my items aside while I was there first learning how to use the app effectively this is new and many customers will ask to assist I will not be the only one. She then proceeded to tell me well I did move your items because you can't hold up the line. I told her she was wrong and she should never come up here to move my items.She then said well I did move it you don't have to treat me like this. Are you serious you treated me very rude from moving my things. I told her she should proceed to work as the professional employee helps me. I will take this to a higher command I will get names and address this in yelp. Please call me at earliest 3013568060. Tomorrow I will go there to get the name of the unprofessional female that don't know customer service. The address is 7939 Annapolis rd Lanham md 20706 store #08973 I arrived there around 830

Teresa Parker
from Anderson, SC
Store number 00091 1402 East River Street Anderson SC 29621. I went into the store today with my shopping bag. Your manager asked me to leave it at the front. I have no problem with that, my problem was after making my purchase she expect me to go get the bag so her store clerk could bag my things. I dont work for her. If you want customers to not bring their own shopping bags in then she or her clerk can go get my bag. I think this is purly a race thing. I was the only white woman in the store. she didnt ask me her self but had an employee address me, why? then she was rude when I asked for the 800 number, I had to go on-line to file this. Maybe instead of harrasing customers who bring their own shopping bags in she should spend a little more time picking up the trash outside the store. Teresa Parker 864-245-7763

Dissatisfied Customer
from Oklahoma City, OK
there's a new store that just opened it a couple of weeks ago located on Southeast 29th Street in Oklahoma City just off of Durland Avenue. The first time I went in that store the manager insinuated that I was shoplifting and I was informed of previous shoplifters that have been escorted out of the store. The store is very close to my home but I will not shop in there again. The manager's name that I talked to was Qui. she was very sassy towards me and accusatory.

Felicia W
from Houston, TX
So I visit this store on my way to work 8011 Park Place Blvd Houston Texas, I walked in the store needing to buy female products. I asked a lady by the name Louise if I'm not mistaken the store manager would she point me to the direction where the items would be, as she approached me she smell like marijuana and act as if she was high. She became a but annoyed when I couldn't find the correct row and asked her would she show me, I was one of 4 people in the store at that time she could have had a better attitude.. But coming to work at this state is very intolerant for a manager's job. Very rude of her!

Aaliyah Florida
from Columbus, OH
I went in family dollar today and they say I was on camera with another person filling my bookbag up with candy can ran out the store. now I have heart issues what do I look like running. Everytime I go in family dollar I am by myself and they couldn't even give me the date it happen

Patty Burgess
from Atlanta, GA
I came into Family. Dollar 2040 Smith Ave Thomasville. Ga and as I do several times a week but on 10-21-17. This day in talked to the store. manager Walter as I do. but this. day his breath recked. on alcohol. and I think that's unacceptable at the work place. and I think something needs to be done

Marilyn Jusino
from Orlando, FL
My family and I always shop at family dollar at store#07841 in Orlando. Been shopping there since it first open with no problems. And I always carry a small kids backpack to carry my meds, money ,phone etc. I even bought it at that store. Today 10\14\17 at6:57pm a cashier who says she a manager (no name tag) made a big deal about my backpack had to leave it car, she have seen me so many times with it and never said anything. Was rude and made rude comments made me and my mom uncomfortable. Said she never seen me which is not true I'm always shopping there with family I spend about $400.00 plus a month. I should be free to carry what I want as a purse, not stereotype!

donnie hall
from Pikeville, KY
Age discrimination ,will have a pending law suit coming next week. Check with The Coal Run Police Dept.(606) 437-0902 – Office your store manager treated me like I was nothing started berating me when I asked about a product you has on sale with no price mark I waited standing at the product a woman walked by I asked her if she worked here she said yes I said what is the price of this item she looked and found none ,then she stated she would go in the back and find a scanner to check,10 min. later I'm still standing there when she came out she said I will go to the manager and get his scanner, I waited no one came.Then I went to the check out and asked if he knew the the price as it wasn't on it-his exact words was it was not his problem it was a third party job ,I said your the manager you should know the price? That's when he started escalating the situation into berating me. I'm 62 years old my voice is soft so I never raised my voice I have Diabetes not much longer to live don't feel sorry for me fill sorry for your managers I informed him it's people like me that paid his wages he escalated it even more I told him I didn't want the items I had on the counter he stated" I don't need your business why don't you leave I asked for his name and store number he walked out side and wrote it down but didn't give me the chance to get it I put my finger toward his face about I helped pay his salary he said I've called the police the began rushing me out of the store. His actual word are go take a nap ,go back to your habitat home (houses built for low income families) Go to your HUD home.I went out side and told him you see my car it cost $36.000.00 I'm retired I make around $50,000.00 a year how could you say those things to me? he kept on by saying don't touch me don't touch me. I went to my car got my cell phone to get a picture of the store and the number my phone was dead then he comes out takes a picture of my license plate without my approval. He said I called the police,again.I waited,then started to leave when I saw them pass me and go to the store so I turned around and met them followed by more degrading and embarrassment from them.I was made to put my hands on the car patted down the went through my wallet forcefully made me turn and put my hands on the car.I don't drink don't smoke the drugs I'm on are what keeps me alive no-narcotics.I'm letting you know how your store is run Levine's model was that "the customers are the boss, and you need to keep them happy."

Shelly
from Round Lake, IL
I was in the Family Dollar store in Laona WI store # 7095. There is always a girl outside smoking and another guy never doing anything and the Manager Heather is always sitting on the safe and is very rude tells customers if they don't like the way the store is or how she runs it then go to Dollar General not very good customer service. The store is always a mess and the manager walks around with her Bluetooth in her ear while she is waiting on customers and talking to whoever at the same time very rude. The people she is hiring are not very good either. I sure hope they do something soon because that store is really going down the tubes it never used to be like that when all the other good people were working there and kept it clean and organized. A lot of people don't like going there because of HEATHER THE SO CALLED MANAGER. So please look into this and get rid of that bad seed that is running that store.

Jamie Mills
from Thomasville, NC
First of all, I contacted the Family Dollar store at 905 Randolph St. in Thomasville, NC 27360 this morning to have someone check to see if they had an item in stock that I wanted to purchase to buy. The person answering the phone said she was busy right now and couldn't do that. I then asked if she could take my name and number and call me back with the information. She stated no, she could not do that. So, I traveled into town to that exact store, and went in to shop for a halloween costume for my grandson. The item I needed was not in stock. So I decided to browse a bit. There was an aisle that had a white handwritten sign stating "only red tag items are clearance". It was hanging directly under a shelf of items that I picked up to inquire about. I also picked up a couple of "floral picks with pumpkins on them", since Halloween Decor was listed in the sales paper as 25% off. I get up to the counter and ask the cashier to check to see if the item I had in my hand was on clearance. She said no and told me to follow her back to that aisle. She began stating that the item was not clearance, only the red tagged items. I told her I understood that, but the white sign was placed under items, which made it seem like any items above it, if marked with red tags were on clearance. It was very confusing! And that's why I asked her at the counter. She was very arrogant about it and stated "that's what everybody thinks". Well, maybe the sign is actually CONFUSING where she had it hung. We proceeded back to the checkout, where I was going to purchase my floral pics. She rang them up with no 25% savings. I showed her the sales paper. She said "these are not halloween decor". So I told her that I would be contacting her corporate office. I have never been treated so rudley in a store before. She said "I'm this way because so many people try to get over on me, and get something for nothing". Well, that's not me! And I don't appreciate being treated so rudely and disrespectfully! I have worked in customer service for the public many times before, and NEVER did I treat ANY customer that way! I was always taught that the customer is always right, no matter what. I have been a shopper at Family Dollar Stores all my life, but I can guarantee you that I will never shop at another one again! You need to re-train your employees, especially this one (short, blonde hair, arms covered in tatoos, morning shift Manager), how to treat customers with respect.
You must have TONS OF COMPLAINTS because I tried calling your Corporate Office to voice my complaint, several times, and was told I was #39 on hold for complaints!

helen gore
from Stantonsburg, NC
Hello ... I am one who usually do not complain much, but it seems like every time I go into the Family Dollar store on Powell Blvd., in Whiteville, NC there is always boxes and big carts on many of the aisles. I told the check out girl this past Tuesday that I would have bought more items if I could get to them and she told me in a nice way that Tuesday was the day that they stocked up. I know I have been in there many times other than a Tuesday and it would still look like it was stock day. Thank you for listening. Helen Gore

Store ran out of bags. Waits till u are getting rang up to say they don't have bags and you can purchase the reusable bags for $1 each. I walked to the store and only had enough cash to purchase what i needed. The right thing to do would be to put a sign on the door before i shop letting customers know they don't have bags or give the other bags for free or open up a bag of trash bags and use them..i had to walk all the way home carrying stuff and constantly dropping stuff on ny walk home..this is ridiculous

Every time I come here, which is min. Weekly, I have 8.00/ 20.00 in coupons. Digital coupons don't work here. I'm embarrassed each time. The cashier looks at me like I have 3 heads. Each time she claims she can't use my coupons. I don't scam!! There 100% valid! The mngr. Puts them in manually. Not to happily. Yesterday, this took 35 minutes with 11 people behind me starring at me! This store and help is pathetic!!!!!!

Bernice Hampton Bean
from Jackson, MS
I stopped by your location at 311 Briarwood Dr, Jackson, Ms. The location should have been open at 8am. The location was still closed because your employees can not get to work on time, this is not the first time. I ended up going across the street to your competitor Dollar General. I prefer shopping at Family Dollar but if you can not open on time, I will stick with Dollar General.

Charles Sawyer
from Oxford, MS
My wife Karen,ended her employment last night with your store due to lack of hours, a manager that doesn't know how to manage, a verbally abusive, foul mouth, lazy, disrespectful assistant manager.
I retired recently in supervision, have had many hours of management training classes, so I recognize your problem.
I do not approve of your management treating my wife this way so now your store has lost a valuable, hardworking employee.

Latrice
from Minneapolis, MN
I was in Family Dollar #08395 Sunday, September 10, 2017 buying household supplies. I started by telling the cashier I had two separate purchases. As he was ringing up my first items, I informed the guy that the bleach was $3, not $3.15. He didn't acknowledge that he'd heard me so I assumed he had. After I'd paid he started ringing up the other items, which was candy and chips. I asked him for my receipt for the first purchase. He gave it to me. I looked and saw that he hadn't changed the price which I again mentioned while he was still ringing my second set of purchases. He responded by saying, "I don't know why it would be $3." I said, "Me either but the sign says $3." He again says he doesn't know why it's $3. Okay, that's what it says on the shelf. I didn't want to hold up the line so I told him to ring up the next person and I'd go grab the sticker. He tells me he doesn't need another bleach, he needs to see the price. To which I said, " That's what I'm going to get." I went ALL THE WAY to the back of the store and grabbed the sign that CLEARLY said, Clorox $4.25 Our Brand $3. Save $1.25. I show this to this guy and he's STILL SAYING he doesn't know why it's $3. Then he gets belligerent and really starts talking disrespectful and loud saying "I don't know why you're arguing with me over 15 cents!!!" I, and the line of customers, looked at him sideways. Is he serious, stupid or seriously stupid right now??? I never even raised my voice or got mad up to this point. I said, "I'm not arguing, I'm asking for my receipt to be corrected. I want the money that's due me." He said since I'm going to argue over this, I never argued, he'll give it to me but I was banned for HIS store. I guess he was mad that I'd showed him why the bleach was $3. I said, "NO PROBLEM, you shouldn't be in customer service!!! I come here all the time when I wash but never again". He said, "Are you kidding me!!!??? This is MY STORE!!! I'm always here. You're banned!!! Don't ever come back!!!" I said again,"NO PROBLEM!!!!!" I left there in disbelief about what had just transpired. His behavior was unwarranted. Watch the tape! I don't know if he was on meds or needed to be but he was definitely out of order and disrespectful.

Linda Osley
from Ocean Springs, MS
5 stars = bad
I forgot my $5 coupon at home and was going to ask the cashier if she had one I could use. She said she only had one left and said that I could have it if I donated $1 to the Red Cross. I stated that I did not like the Red Cross (I'm not happy with the way some people were treated during Hurricane Harvey & I have heard that most money goes to the ones at the top). I told her that I supported the Salvation Army and other groups. She refused to let me have the coupon because I would not contribute a $1 to the Red Cross. I considered that blackmail! I paid my $27.00 and left. When I got to my car, I realized that I should have left the items on the counter and not paid for them. I decided then that I will never shop at Family Dollar again even though it used to be one of my favorite stores. Walmart would not have treated me that way, therefore; I will only shop at Walmart in the future.

Rebecca Atherton
from Little Rock, AR
I went to Family Dollar in Pike Plaza Shopping center in North Little Rock Arkansas at 8:40 central time this morning, the store was closed. The sign said store opens at 8:00 am, the store was dark and no one was around. I need a few things so I could continue working until my lunch hour. The items I needed were important, due to an urgent medical issue. I walked back to my job without the needed supplies. The store being closed was inconvenient and I had to improvise. I shop at Family Dollar frequently, I am considering a boycott to Family Dollar Store in general. Thank you for allowing me to vent. Rebecca

Lisa Bell
from Cincinnati, OH
I got to the Famly Dollar on spring Grove at 9 am this morning to a closed store I have waited outside the store with other customers as well as with a delivery truck the manager did not show up to open the store until 9;46 without so much as and had us waiting until 10 am i thought that she was very rude because when she opened the store she closed the door on a young lady preventing her to come to inside without so much as giving us an apology for having us wait over an hour to shop, I have set inside of my car watching other customers leave very upset

Esperanza Martinez
from Racine, WI
I bought Colgate Toatal Avanced Health this one i had to Shake to Activate and i did when i tried it i almost choked my throat felt like closing on me. I took it back to the store and i was told that they can't refund or take it back because the store doesn't get refund all i want is another product not a refund. Store #05950 3919 Washington Ave Racine,Wi

Diane Uecker
from Albuquerque, NM
Went in yesterday to buy some good sale items. I was told that she could not give me the sale price unless I had a Smart phone or just a cell phone. Lost a customer and plenty of my friends after this.

Jemetrice Marable
from Atlanta, GA
My car had broke down and phone was on 5%...so i went in bcause i just wanted a lil juice to call my mom and the girl at the front counter was very nasty and rude to me..and so i used else's phone to call roadside assistance. .then i had to use the restroom so i ask the same girl with the nasty attitude was like we dont a public restroom.very bad experience will never shop there...

Mary Phebus
from Memphis, TN
Your parking lot always looks like a GARBAGE DUMP ! We moved to Memphis for a clean city but not so true at your store .

Anonymous
from Helena, AL
It seems that your company doesn't promote a drug free environment. I am aware of one of your employees using drugs and wasn't screened before she was hired. Her name is Cynthia Walker and she works at 210 W. Fairview Are. Montgomery Alabama.

Denise Stewart
from Baltimore, MD
Yesterday I went to Family Dollar
in Marumsco Plaza . I ask the cashier
For a pack of cigarettes. He told me I need to see your ID. I told him I left it in the car .I also said to him when I have my uniform on you didn't ask me for a ID.
I went to the car got my ID and came back.
The manger told me he did not like
my attitude. And he was not going to sell
the cigarettes to me.He also told the other cashier not to sale them to me niether.
And that he would call the police.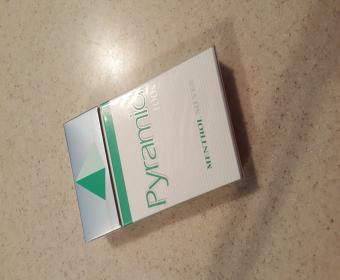 Donna Wanamaker
from Fayetteville, NC
Was accused of stealing. I feel I was discriminated racially profiled. Was very embarrassing. The manager accused me her name is Shirley levette.location hwy 87n. September 1 2017 around nine am

Ms. Helen Lomax
from Lynchburg, VA
My complaint is that your Assistant Manager Sue Mckinnis- store 08038 was rude, short and accusatory. I had a question concerning the pricing of the 75% off seasonal items. As I was trying to get a clear answer, she stated that she is tired of people coming into the store wanting to pay only a " penny " for things! She blamed her Manager, who where not there at the time, of the confusion due to the pricing. Her statement was offensive and uncalled for. She was very short with me. I never asked to get anything for a " penny " nor did I come to Family Dollar to get my items for free. I shop at Family Dollar approximately two to three times a week. Her abrasive tone and rudeness was uncalled for. I felt as though I was being treated like a common criminal. She never apologized. I am not sure if I would shop at that particular store again. I wouldn't think that this behavior from your managerial staff is representing the core values of Family Dollar. Thank you.

Marie Davis
from Plano, TX
This management at the new Family Dollar on Mc Cart is a very unprofessional team. The store on a scale of 1 to 5 was 1 it was about 5 employee'S sitting n standing in a group talking the store for that many working wasn't Organized nor clean. When u call for merchandise to be held n not only that the DM even called to make for sure that it was there n it wasn't there this is a problem with ur management team . Now this means that the General Manager didn't want to follow orders of her boss a DM or even care about Good Customer Service this is what I call a Rachet Mgr. That should be written up by her DM for not following orders not providing Good Customer Service to a Customer. The location is the New Family Dollar on McCart. N when the season for that merchandise comes around again that Mgr should pay for those 12 Solar Lights out of her pocket or she should call around until she finds it. If I was thinking I would have taken a picture so u could see for urself n I have been a Secret Shopper before this store would have score very low n everything ok. It was about 2 hours before closing it looked like omg a mess.

Debreka Duffy
from Decatur, GA
I have been an active citizen in the West End community since a child since before family Dollars was there. My boy's have been selling in front family Dollar for a while by them selling gives them no reason to steal. Every time my boy's make money they shop with family Dollars and the manager have the audacity to accuse my boy's of stealing. Now I'm very offended and want to take out a law suit for falsely accuse and harassing my boy's by judging them. My kids are honor Muslim boy's principle list students and are being judged. For my boy's honor I'm willing to fight in court.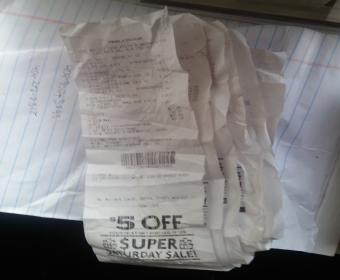 Aaron Kyles
from The Bronx, NY
I'm a family dollar working..I been employed over month I work part-time... started work I get like 20 or so hrs...I going threw relationship problems thought I going to have to move to niles,mi..I informed my manager Alvin Blackman we only talk bout transfer but never went threw with it...so I told him I'll stay..ever since then he give me one day a week..now I get no days...I haven't did anything wrong to lose my job I know it's part time...I been calling to talk to manager I get run a around never get hold of him..got cell number he don't answer...I like to know what I have done..I really need my job....he hire lots of female so he can flirt ..yes he like to flirt with every woman who come in and out..I told that I may be trained for cashier get more hrs but never happen I like to stick to recovery n stocking n b cashier wen need....also I think the store need to b ran better and organized better...they barely clean up also rude to costumers....I jus want start back working...can any body help me ...I call every other day to come to work or see if I'm on schedule and no I not ....I live right down street from store ...guess I have to find another job ..it hard I on unemployment before I found this job

Andrea Goins
from Irvine, CA
My husband who is just out of the hospital from 2 hip replacements arrived at our local family dollar at 20 mins to 10. Closing time is 10 pm. They refused to let him in stating they where closed. He said but its not 10 yet. They told him they had to get the paper work done or they won't get out of the store to go home. All he wanted was 2 2liter bottles of soda. In the time he could have bin in and out and home and it still would've been 10. There is definitely a problem here. This is not the first time I have had a problem with the store. This store is on grant and stone in Tucson, AZ.

Rachel West
from Sumrall, MS
Purchase a charger cord for a cell phone got home was not in bag call the store the young lady that checked me out answer the phone, as I begin to explain to her that my item was not in the bag she proceeded to talk over me and say yes it is in the bag you must have dropped it or something and as I went to explain to her that I was searching in the bag that it was not in there she hung up in my face. I called back and just so happened one of the workers found it on the ground.
I record all my phone calls I allowed the other cashier to listen to how rude the cashier was and as I'm trying to explain that particular cashier is still email them off and when I told the other cashier that the proper way to handle this would be an apology and that's when the young lady sad hell no you ain't get no apology from me you must be crazy. Then she started throwing out smart remarks with a store full of customers that were all of African American descent and they were all laughing at me and that's what I told her that she was the one that was worth a s*** and I would not stand in her line if it took 20 minutes to get out of this store.

Sharon Untisz
from Maple Heights, OH
Today was the first time I went into a recently opened Family Dollar store in my neighborhood and it's also the last. The cashier never spoke one word to me. I went to the register with my purchases and no Hello no Thank you no nothing. The worst part is I think she was the manager. When the transaction was complete I waited for a thank you or anything. Well nothing! I even said You're Welcome and nothing but a crappy smile. I worked in retail for over 30 year's and never would have lasted that long or treated any customer this way. The stores address is 5522 Turned Rd, Garfield Hts. Ohio 44125. The tore number 10523 and the phone number is 216-518-1277

Yvonne Williams
from Providence, RI
There was a special on candy buy 2 get one free. I was charged 1 cent for the 3rd bag of candy. When I questioned cashier he became defensive, responded "it's only a penny". I responded your sign says buy 2 get one free, that's false advertisements. I asked to speak to manager, he said "I'm the manager". I asked for his name twice, he would not give his name, he rudely said I'll write it down, call who you want, they'll tell you the same, he then slammed the piece of paper on counter, when I looked down at it, he wrote in scribble. After I paid, he walked away. I said to my family member he's a asshole, he yelled and said what you say, I repeated what I said to who I was with, he walked over and said I can no longer come in the store. I then left. That is false advertisement and I don't care if it was just a penny he charged, free means Free not pay a penny..wonder how many he did this too!

J. Cliett
from Warner Robins, GA
I stopped at a Family Dollar at 3500 Napier Avenue, Macon, GA, there were three females standing around at the check out talking. I was not familiar with this store so went to the register, said excuse me to one older that was standing there, she ignored me as if I was not there, one of the younger females said can I help you. I asked if they sold stockings, she directed me down an isle, after looking they were out of stock. I thanked her for her help, purchased two packs of gum, stood at the same register as the older lady who was standing talking, again she ignored continued in her conversation.
Another young female said "madam, I will help you at the next register". I assume this older lady was the manager, not only was she rude by not acknowledging a customer she was having inappropriate conversation with the other two females about what she like to do with her boyfriend in the bedroom. This type of conversation should have not been discussed wile customers are present in the store, the store manager need more training and a better attitude.

Clyde E. James Sr
from Reading, PA
I would like to report a theft by a cashier of a Family Dollar Store, located at 57th and Vine Sts (5601 Vine St) in Philadelphia, Pa. Family Dollar #8419. On Saturday evening, October 15th, 2016, My mistakenly left her mobile phone at the cash register. When she went back to retrieve the phone, the cashier that assisted her informed her that a gentleman had came in the store stating that he was there to retrieve her cell phone and the cashier handed it over to the person, without verifying his identity, only because he gave the cashier my wife's full name.
When this incident was brought to the cashier's attention, and that my wife had not authorized anyone to retrieve her phone the cashier's statement was, 'Oh', well I handed over the phone to the guy because he gave me your full name. Well, here is my theory on what occurred. This particular cashier saw an opportunity where she, or someone she knew could get a phone, and either use it herself, or sell it on the streets of Philadelphia for cash.
The only way this 'stranger' could have known my wife's full name is that someone had to have told him. I believe that the cashier saw my wife's full name as she (my wife) was during the sales transaction. She (the cashier) then called a friend and told the person that, I have this very nice cell phone that a customer left in the store and I want it. She then told the gentleman her full name and told him to come into the store, come directly to her (the cashier) and say, 'I am here to pick up 'Doreen James' (that's my wife) phone that she left in the store, Hence is a 'Conspiracy', which is a Crime punishable by Prison time.
My Wife and I have already filed a Criminal Complaint Report with the Philadelphia Police Department, and we are in the process of filing 'felony' charges against this cashier with the Philadelphia District Attorney's office to have the cashier 'arrested' for theft. My Wife not has a replacement cell phone with the same number but all of her 'important' information is in her stolen phone that the Family Dollar cashier 'Conspired' with someone to steal, and just as if the 'CEO' of Family Dollar would like for someone to return his phone, if he mistakenly leaves it at a sales counter, and same as if the Manager of that Family Dollar store would like for someone to return their phone to them, if they mistakenly leaves it at a sales counter, and even if that very Cashier of that Family Dollar would like for someone to return her phone, if she mistakenly leaves it at a sales counter.
Well, my Wife, still wants her phone that she worked 'hard' everyday to purchase, to be returned to that very Family Dollar store and given to a manager, and for the manager to give her a call so that she can return to the store and retrieve her cell phone.

Matthew
from Wilkes Barre, PA
If I could give no stars I would. These people are the worst. Today I was at the family dollar breach in Wilkes Barre at 3:30. Ok so I shop for what I can get as hardly anything is stocked hardly ever or things are way over priced. So I found coffee I like go to the register with people who are waiting this idiot worker refuses to do his job and get off. And this is not the first event with these people. In time I got tired of the horrible worker and left. These family dollar corporate people are the worst. I'll never shop their again I'll stick with Dollar General from now on.

Harris
from Pittsburgh, PA
My fiancé works for the Warwood store. She is pregnant and was just in the hospital for 2 days. The manager Dawn refused to take excuses from the doctor and is wanting her to unload truck which she is 19 weeks along. Plus she has a scheduled appointment every month that she needs to go to and every time she brings it up that she is unable to work on those days she still puts her to work when she knows about the appointments. I think it is clear BS that this manager can't do her own job for truck and also has an assistant manager that is able to do the job but refuses to do so. Also every time this other girl wants a day off or request a day off she gets everything she wants. It is pure favoritism. Also she brought her daughter from another store to work in her place so she could do whatever she needed to.

Alexandria Miller
from Jacksonville, NC
I am a current employee at a small family dollar In Jacksonville, NC located on Maplehurst Rd. Now even though I have enjoyed my six months working with this great company I recently had some troubles with my store Manager. I have never been so disrespected and belittled by a boss of mine ever before in my life. As we were closing down the store for the night and counting the money there seemed to be a issue with the overall money total. We were short. Come to find out it was a issue with the way I put in my numbers in the system.
Know I consider myself a really careful person when it comes to counting out my money. So if I had made a mistake it was a common human error that we all do as humans. Instead of my Manager walking me threw what I did wrong she continued to make me feel as if I was unintelligent and not important in the work place. I went home that night and do to all the stress I had a anxiety attack and put my unborn child inside me at risk as well. I had let my job know I was pregnant a while back and would not be able to take on as much responsibility as I wished to take on. Instead they give me longer shifts and less days off.
Like I said at the beginning of this email I enjoy working for family dollar but I do not enjoy the way I have and had been treated. Please contact me via email if you need any further information or have in future questions about my complaint against management at the store I work at. Thank you for your time. Hope to here back.

Janice Benjamin
from Mount Vernon, NY
I tried to purchase the Cesar dog food special (6 pack at $4.50). The cashier attempted to scan the attached coupon it apparently would not register in your system. When your Manager Anthony tried with the same results he told me I couldn't have it free even though it is advertised.
Then he told me I should be the one to remove the coupon because he was trained not to remove this since Caesar's is not a Family Dollar product. I told him he had to honor the sale that is advertised. His response was that he is not losing his job because I want him to honor the sale and override his system. He still insisted that it wasn't his product just because it's in the store. It this point I called him an idiot who needed legitimate training.
He was rude and tried to find a solution to the problem. I told him I would file a complaint with his corporate office and BBB, he said he didn't care and gave me your number. I went to another Dollar store on 3rd street, Mount Vernon, New York and made my purchase with zero problems. He adjusted the sale purchase and apologized for the other Manager Anthony at Sanford Boulevard in Mount Vernon, New York. This store has a high turnover rate of managers, bad business.

Lakerra green
from Houston, TX
Went to family Dollar in Houston, Texas at Gessner and Braeswood on October 10th 2016 at 9:20pm on a Monday and the store doors were locked and it clearly states that the hours of operation is 9-10. The employee on the inside did not even look up to acknowledge me this is unacceptable especially since I past several other stores that had what I needed to go to that store and they closing 40 minutes early with no reason is outrageous I will not be going to this store anymore. I will definitely be taking my business else where. Attached a screen shot of the time after writing this review.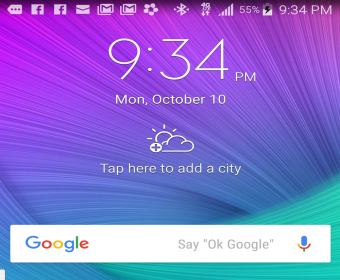 This is not a complaint but a compliment. I commend one of your Assistant Managers for being polite and gracious with customers right before the hurricane Matthew hit in Charleston, SC. Even though they knew he was the only one there to check them out they complained but he kept his cool and smiled. I have worked in retail for over 15 years and know that good customer service is the key to repeat buyers. Thomas should be applauded for being such an excellent example of giving good customer service under such circumstance. A raise in pay would be a good way of showing your company's appreciation of good customer service which by the way is hard to come by in this day and age. Thomas I wish you the best in years to come.

Vernita Mack
from Burlington, IA
On 10/07/16 at store #01879 2378 Rockingham Rd, Davenport Iowa, supervisor auth 539854/I approached the counter to purchase toiletry items. When cashier rang item's there was a price discrepancy, I asked the manager on duty (myrna I believe was her name, she refused to tell me her name when asked, but cashier mentioned mgrs name when i asked for corp number later) to please walk with me to verify, mgr refused to walk to simply verify price.mgr stated its right there I can see it from here.
I said there are two signs I just want you to see them both,she said no, I can see them from here and walked even further away, as though she didn't acknowledge the price of what the cashier and I both had witnessed. It was extremely unprofessional, and all I needed was clarity, on the price of my item. At that time there was no one at the register other than myself, please follow up on this incident, it became a very bad experience for me to go through as a regular customer.

Christine Kelly
from Tulsa, OK
I just left Family Dollar #103696 5630 N. Peoria Tulsa, Ok. I 'm still shaking, upset & disappointed over the terrible and unacceptable behavior that was displayed to me as a paying customer. I was at the check-out counter purchasing a box of Snickers Ice cream Bars when the cashier rang up $4.15 purchasing price.I remembered the sales tag stating $3.45 I then went back to the frozen food department and bought the sales tag to the cashier. The cashier then called over whom I assume is a store manager Mr. William Jones.Mr Jones looks at the sales tag then proceed to state in an unprofessional tone "This tag has expired" in front of a line of customers.
I then state that the sales tag was displayed in front of the ice cream and that was what I was expecting to pay.Mr.Jones goes on to state in a belligerent tone"If you be quiet, I was going to let you have them for that price". Now Mr. Jones is talking to me as I was a charity case. I then tell Mr. Jones that would be the correct thing to do,other than that it was false advertisement. He becomes totally irate and unprofessional displaying a negative image that I know Family Dollar would not condone with a paying customer. Mr.Jones then states" I'm not going to give you nothin" Mr. jones tone is more negative!
Jones then slams the sticker in the cashiers hand and walks off. I then asked the cashier for the manager's name. I proceed to pay for my merchandise and leave the store. Mr.Jones behavior was totally unprofessional and rude. Mr. Jones did not represent Family dollar in a positive matter. I'm sure Family Dollar would not condone the matter this particular situation was handled.

Linda
from San Antonio, TX
My complaint is on behalf of a friend of mine that went to your store on Nogalitos Street in San Antonio Texas. She told me that on a particular Friday of this month (September 2016), she went to this Nogalitos Family Dollar store and she asked one of your employees (employee #1) in English for dog food. The employee stated that she did not speak English and then my friend asked her in Spanish where the dog food was. Employee #1 then told her where the dog food was and my friend went to get the dog food.
When my friend returned to the front of the store to pay, another employee (employee #2) asked my friend in English what she had asked employee #1 and when my friend told her that she had asked where the dog food was, employee #2 lied to employee #1 and told employee #1 that my friend was saying that employee #1 should learn to speak English. Employee #2 was obviously wanting to start a fight between my friend and employee #1 and my friend then told employee #2 in Spanish so that employee #1 could understand, that she was lying and that she (my friend) had not said that at all about employee #1.
Employee #1, by this time angry because of the lies from employee #2, then got right in front of my friend's face and insulted her and then SPAT in my friend's face. My friend was shocked by this and so were other customers that also witnessed this incident. My friend refused to call the police and left the store even though the other customers begged her to call the police.
I told her to complain to your corporate office but I believe that she is too embarrassed to do this so I decided to do it myself. I cannot believe that you have such vile people working at your stores and I can assure you that I will never again shop at your stores if you do not fire these disgusting people and I will also ask my family not to shop at any of your stores again. These people need to be removed from your stores since they have no adequate manners to deal with customers. If you don't remove these people, this only means that you tolerate disgusting treatment of your customers and so in my opinion, you do not deserve my business. My rating for your stores right now is not even one star, but 0 stars.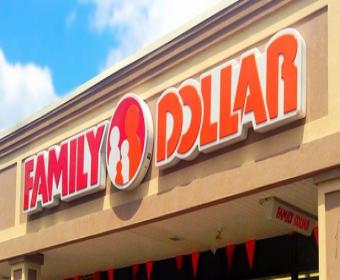 Alice Vaccaro
from Jacksonville, FL
The Family Dollar in Jacksonville, Fl on 5799 Ft. Caroline Road is in extreme need of organization (boxes of stock block the isles regularly). I went into the store today and there was a line at the register, which is not a problem, unless one looks around and sees three managers and another employee standing around in front of the second register talking. We, the customers, were not acknowledged. The line at the only open register continued to grow.
This is not the first time this has happened, but it might be the last time I shop at this store if the problem is not rectified. The store also needs to be cleaned on a regular basis, boxes should be removed from the isles, and customers should be recognized rather than ignored by the managers and employees.

Laura Barajas
from Louisville, CO
I went shopping to family dollar located at Orosi Ca and the store manager named Maria was not friendly at all or professional. I also find very strange that they ask for donations every time I shop there but yet there's no signs or papers anywhere stating what foundation they're collecting money for I believe she's scamming us customers and just wants to make extra money.

Joe Caudill
from Ashland, KY
I had 3 coupons I clipped from the Family Dollar Circular one was $1 off a lint roller one was buy one get one Lysol which was $2.25 and the other was a buy one get one gain $2which I thought was the 20 0z but it was the 40 0z I later found out. It was the $3 bottle. Regardless The cashier rang me up but overcharged me in fact she did not take the coupon for the Gain at all then she swore she did she called the store manager. They said I was rude but I had returned to the store twice to try to explain the cashiers mistake.
She could not understand that she did not take off the coupon. And until the manager asked her to pull it up on her past purchase history it wasn't there. I added the total in my head to show her what the difference was it was simple the lint roller was $3minus a dollar the Lysol was $2.25 for 2 and the dishwashing liquid was $2 she charged me $8 and some odd change. And the cashier had the nerve to pit the customers against me. I have been shopping here a long time as I live next door but I will be shopping Dollar General from now on.

Krista Tallant
from Chicago, IL
I was the manager of 3271 several years back and it was always put to us customer service comes first if it weren't for the customers coming in we wouldn't have a job to always greet and thank them for their business. I used to spend a lot of money in 3271 trying to stay loyal to family dollar after working for them for 15 years but I trade with dollar general now 99 per cent of the time because they thank me for coming in and and spending my money there and to come back.
It's also clean no clutter except for truck day and their employees are not all outside smoking at the same time with customers inside. I can't say that about family dollar the store is a mess can't push shopping cart down isle without running over something can't shop clearance racks very well things aren't price regular merchandise mixed in with clearance and the employees that smoke are by the entrance door so they can see when a Customer is ready to check out. You have to walk through a cloud of smoke to get in.
Can't complain to manager because she is one of them that smokes. The dm that we had would have hung us out to dry if he saw the store in that condition and the smoking by the door. It obvious the the dm now either doesn't care or doesn't show up very often because the store is a disgrace. Maybe he needs to make some surprise visits I guarantee he will be in for a surprise. Thank you for your time. All I want is to be thanked for business.

Mildred Youngblood
from Dallas, TX
I visited the Family Dollar store located at Polk and Camp wisdom in Dallas TX 9/30. The checkout line was very long and the cashier closest to the exit door allowed and checked out a customer who had not stood in line. She was made aware of this issue but ignore me and the gentle in front of me. We had been in line for several minutes.
Have feedback for Family Dollar?
Thanks for your feedback!
Sorry. Please try again later!