Family Dollar
Family Dollar Complaints Continued... (Page 9)
608+ reviews added so far. Upset? Call Family Dollar corporate: 704-847-6961

Dena Hill melonie Collazo Ricardo Holmes shantell green
from Orlando, FL
Family Dollar is a piece of crap what company you know doesn't have an HR just because they're merging with another company meanwhile they have a shady district manager named Fred Hernandez who lies with his co-worker Sharron in every time you ask for HR number they refused it to you and they say there's no HR because Dollar Tree is merging with Family Dollar meanwhile the employees are being mistreated and abused and lied on and can't go to anybody for help everything is being swept under the rug and being covered up people are being fired because they know too much their liability for other people to lose their jobs if what they know comes out to the light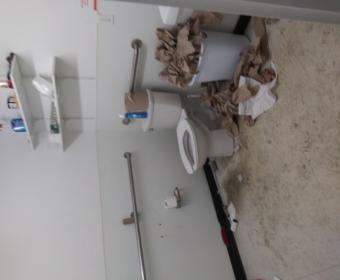 Natalie cooper
from Colfax, LA
I went into the family dollar in dequicny louisiana about a month ago and I spent 53.00 and when I got up to the register I couldnt find my money so I had my purse open in front of the cashier looking for the money well after a few minutes I found it I had dropped it onthe floor so I paid for my things and and my wife came from outside to help me carry my things out so we walked out and I got in my truck and left so a couple of days later me and my wife and mother in law went back to the family dollar. To pickup some things and I stand in the truck with my daughter and my wife said when she came to the truck that the manger said that I was banned from the store because when I had went in a few days before that I had stole well when my wife was in the store she ask him that I didn't steal anything and what kind of proof did he have and he said he had someone that had seen me and that he never lies well all I have to say is if he don't have a camera proof instead of a person I am getting me a lawyer and I will have a law suit because noone will banned me from a store and tell me that I stole when I know I didn't. I have no reason to steal so u will get him on embrassing me and banning me from the store for no reason and then every time my wife and mother in law goes in there he followed them around so no this will stop or I will call a lawyer today please call me at 377 930 3712 or email me at nataliestanley229@gmail.com

Justin Dzubinski
from McKeesport, PA
I was calling the FAMILY DOLLAR #11619 at 3215 Versailles Avenue, mckeesport, pa. 15132 to inquire about a product you sell at your store and the person who answered the phone literally hung up on me because i asked to speak to her manager, after she said she didnt know if they carried the product and was very snappy with me. It occured roughly 4:10 pm on Saturday October 6th, 2018, I do not believe I will ever shop at this store again or any Family Dollar for that matter. Thank you

katherine James
from St Louis, MO
I OWN A HOME NEXT DOOR TO YOUR FAMILY DOLLAR STORE LOCATED AT 5000 UNION BLVD. IN ST. LOUIS, MO.63115. IHAVE BEEN IN TOUCH WITH THE STORE MANAGER AND TOLD HER THAT HER EMPLOYEES KEEP DUMPING YOUR BOXES AND TRASH IN THE RESIDENT TRASH BIN AND PUTTING IT ALL BESIDE THE BINS. YOU HAVE BUSINESS BINS AND THEY NEED TO USE THEM. THIS IS CAUSING TRASH TO PILE UP BEHIND MY HOUSE, AND NO ONE IS TAKING RESPONSIBLITY. I HAVE BEEN TAKING PITURES OF THIS. I TALKED TO YOUR ASSITAN MANAGER OF THIS STORE, SHE WOULDN'T GIVE ME HER NAME OR THE PHONE TO THE CORPORATE OFFICE. SHE WAS VERY RUDE AND DISRESPECTFULLY. SHE SAID THEY HAD A RIGHT TO SE RESIDENT BINS AND THEY DONT HAVE NO CONTROL OVER PEOPLE TAKING TRASH OUT OF THOSE BINS. I TRIED TO TELL HER TO REQUEST A FENCE AROURND YOUR BINS SO PEOPLE CAN NOT IT THE TRASH OUT IF THEY PUT IT YOUR BINS. SHE BRUSHED ME OFF AND WALKED AWAY. THIS YOUNG LADY WAS BLACK , SLINDER, WITH BLUE HAIR. WHAT KIND OF DRESS CODE DO YOU HAVE. ITS BAD ENOUGH YOU HIRE GHETTO PEOPLE AND ON TOP OF THIS WITH NO RESPECT. I SHOP AT YOUR STORES OFTEN BUT TO BE DIS RESPECTED I WILL GO SOMEWHERE ELES. PLEASE EMAIL ME BACK WITH YOUR RESPONSE . MY NEXT STEP IS TO CONTACT THE CITY FOR VIOLATION, BBB, ATTORNEY GENERAL AND OUR CONTACT 2 OFFICE. IF I DON'T HEAR FROM YOU.

Diane
from Kansas City, MO
I went to Family Dollar to shop . There were two ladies leaving and complaining about my car and my parking .The manager was wondering who's car it was .I was honest and said it was mine. He wanted me to move my car and started getting rude towards me . I lost my temper with him after he started being rude with me .I had parked between the lines . He told me to leave the store . The ladies in the mean time had gotten in their car just fine and were leaving . The manager continued to harass me to leave . He was saying the ladies were handicap. They were not parked in handicap . The parking lot was bare . I do not treat handicap people wrong . My husband was handicap so I sympathetic to all handicap . The issue had nothing to do with the ladies . I'm a paying customer too , and have been shopping there for years long before this manager . People park crazy there all the time .I've never complain about it . The manager had no call to treat me in such manner . I know he could have handled in such a way and I would have gladly moved . Other store managers deal with issues in a way where the out come is solved without issues .This manager needs to be taught how to handle these type of things . The customers are what makes a business . He did not treat me with respect .I too am on disability .Why was I discriminated against ? I told him this . He didn't care .

Tracy Mackey
from Omaha, NE
60 Sorsenson family dollar, customer service very poor Tamarrin cashier. We stood at the register for 3minutes before she came. She did not speak. No hello, or how may I help you. I asked for Newport, she proceeded to ring them up. Told me the total. I can the my money, As she was giving me my change she dropped all the coins. I told her, this probably would have not happen had she spoke in the beginning. Her reply was WHAT!!!. No thank you or have a nice day, she just rolled her eyes. She don't need to working with people. or assisting, she acts as if I was bothering her. Please address. Omaha Ne 68152

Lanettaa Strong
from Buffalo, NY
I would like to speak with management due to one of your employees, being extremely rude to me and verbally insulting me continually while in the store. This individual was not only rude to me but to another customer to. I would like to file a complaint because I do not feel, that it is healthy to keep this individual in customer service. My contact information is is my email and phone number 864-903-6389 I look forward to speaking with you as soon as possible about this matter.

misty frazho
from Temple, TX
On 9/6/18 II bought a 6.00 of extra laundry detergent only because of the 1.00 digital coupon,. Normally I buy name brand as I, use the digital coupons once a week at family dollar. On 9/7/18 I, went to return this because I, accidently bought the wrong size and the coupon didn't work. I, had the unfortunate and very unpleasant experience of speaking with the shift manager named Amy, who told me she would not return this because she thought I, had used it. I explained I did not use it and in fact I never opened it. I, was very embraced as she spoke to me in this manner in front of other customers and staff. Again , I was a loyal customer but because as I had my receipt , wanted to return or exchange in compliance with the return policy and treated as a thief in some way , myself nor my family or friends will shop at family dollar. In fact because of this humiliating experience, I will post on face book and send a tweet to anyone that expects customer service to AVOID family dollar.
the location of this store is 508 west adams ave. temple tx 76501
misty frazho
254-6+24-0633

Mary kunkle
from Fayetteville, NC
I was faulsly accused of theft today by my local family dollar. Its humiliating. I'm warning customers please be aware. I have never stolen anything in my life. Why was I accused. I was given a letter banning me from the premise. There is no proof. Yet I might receive citation. The security systems they have are broken. Every time I leave they beep and I always stop and comply. Always. Today was one of the rare times it didn't even beep and they called the cops on me. Cops found no merchandise on me. Again I complied. I never stole anything. Always been a good customer but now I will never shop there again. So buyers beware. I guess they did me a favor because the store is always Unkept and messy. Employees do nothing but complain about their jobs. Miserable shopping experience anyway. I will be seeking legal counsel and will try and sue. At the very least make sure the employees are fired. There was absolutely no reason for this to happen whatsoever so please be careful.

peggy pareseau
from Fairborn, OH
have shopped your store many times and recently been frustrated with the new manager. while I was paying for my merchandise there was a new employee checking me out and after her rang up my order I said I needed a pack of smokes which at that time he closed the drawer and started to get them, the manager jumped him in front of a line of customer
which I thought was very unprofessional, I told her it was my fault and not to jump on him and she just stated that wasn't policy with checking people out. she should of waited till she had him along/ yesterday I went in and ask for someone to help me with getting 2 lamp shades off the top shelf and she was putting things away and said what do you want, kind of hateful , I told her not to get short with me and she went over stood on the bottom shelf took another priducts and pulled it towards her to where she could reach it. when I got home my lamp shade was bent in two places from her doing that, didn't realize it till I got home. I just think she is very unprofessional

Tamara McNair
from Rochester, NY
I visited a local Family Dollar and had a very nasty experience with the MANAGER. I asked another cashier to cash me out because i had a previous bad experience with the current cashier at a different location before. So i was talking with cashier and customer when the cashier the store manger ANGEL budded in and said something to me. So i explained to him why i did not want him to cash me out. So the manager gets into a argument with me the customer while he is ringing other customers out going back and forth with me. Like i explained to him he should not have said anything to me specially him being at Work with customers watching you and plus you the manager of the store. I feel he should have just said nothing and continued doing is job. He wants to argue telling me this his store and he could say what ever he want to say going back and forth with me the customer. The actions of this young man was a very bad impression on Family Dollar. Like i said before i had a previous experience with him not doing his job and blaming it on Corporate keeping sale signs up three days past expiration date and not wanting to honor the price. I stopped visiting that location and visited another thinking he wasn't at that one to find out he was. He has put a nasty taste in my mouth for Family Dollar that i'm not going to visit any location anymore because of this guy you guys choose to hire people of this nature. This single guy is a bad representation of Family Dollar to where i will start plus family visiting Dollar General instead. Family Dollar employee all need some customer service training and skills.

anthony t morgan
from Atlanta, GA
To the Corporate Office: I have notice the increase in the opening of New Stores in Georgia for the past few years and am very happy to see the progress, updated, and new community locations that each store is placed in, but i am not happy with how the stores are operated. As a person that have visited and shopped at over 10 stores here, i find that there is one thing missing, and that is Customer Service, from Management to the employee's. Why open New Stores and not have good customer service? I have been in Customer Service for over 40 years before i had retired and i have never seen so much dislike of customer service in my life, from people that do not know there store, to one person trying to run the store by there self, to new stores that are open and a month later shelves are not stocked, to a lot of young people that are there just for pay check but don't care about appearance's and having the knowledge of there stores stock and not willing to find out, people pretending to be in management so that you don't contact a real store manager. The Training in your stores for your employee's is very poor, the people that are training these people need training there self, you as a large company should be a shame to build all of these stores and not have the proper people in place to serve the public. You and I know that know matter how big or small a company is that your CUSTOMER SERVICE can make or break your business. So i hope that in the future as your company grow that between all of your District, regional, managers etc, will do a better job of training.

Leslie A. Royal
from New Orleans, LA
On 08/28/2018 I purchased 6 items and of the 6 items I was over charged. I brought the price discrepancy to the cashier's attention and even walked to the shelf the items were on, pointed the price as on the shelf yet the cashier insisted that the price she rang up was correct and final. The cashier was to say the least unfriendly. Items: EZ Nite Sleep Berry 12FL (032251380495)-shelf price $3.00 I was charged $5.00 each. I purchased 4 bottles. Palmers Flip Lip Balm .025OZ-shelf price: 1.75, I was charged $3.00.
I've previously experienced similar in another Family Dollar Store (price listed differed from the price rang u on the register), whereby the cashier verified the shelf price and charged the shelf/listed price and even offered an apology. The cashier I encountered on 08/28/2018 did not.
I have no plans of visiting this store even though it is convenient for me to shop there on my way home from work or during my lunch break, as I have a daily 1 hr. commute each way.
Family Dollar Store #05363 9999 Burbank Dr. Baton Rouge, LA 225-766-2485 Date: 08/28/2018 11:46 05363 02 1179964 6513
Thank you,
Leslie A. Royal
225-265-4766

The stores never open on time. Have to wait for employees to show up for work. This is both Allentown Rd stores in Maryland. It's frustrating trying to get my morning going when I am delayed like this. Please do something.

Linda Handle
from Oakley, KS
I live in Kanorado Ks and I go to the family dollar store in Burlington Colorado and the manager there won't let anyone use there bathrooms there because some kid damaged the bathroom but when you get old like some of us we cannot hold it and need to use the bathroom right away is there anything you can do to have the bathrooms opened up to the public again?

Margie Thompson
from Charlotte, NC
Sunday, August 19, 2018, I was in the Family Dollar Store in Clarkton, NC. The clerk that was checking me out could not answer my questions, because she could not get her cell phone out of her ear. From the time I walked in to the time I walked out, she was on the phone, about 45 mins. + or -. She only spoke to the black customers and the only two white customers were invisible to her. Not a hello or goodbye, just a look of contempt. Now the Dollar General is just down the street and they at the very least speak to you. I will go there going forward. I only spent approx. $60 but I work hard for that money and I don't appreciate being treated like I don' Exist!

Linda Pollard
from Columbus, GA
About some coming into where i work and being intoxicated and trying to fource me into a two party sale using skin tone as an excuse

Lonnie Moore
from Parkersburg, WV
I am an old man that is handicapped. I have had 2 hip replacements that left me with a paralyzed left foot and severe Neuropathy in both legs and feet. Needless to say I can barely walk. I am not able to wear shoes or socks because the pain is too great. I recently had a DRG stimulator implanted in my back and spine to help my condition but it hasn't helped me enough to be able to wear shoes. I must be barefoot to walk every day of the year including winter time. It was not my choice to live barefoot but I have to to be able to walk at all. I frequent Family Dollar store #1249 at least two or three times a week and buy the bulk of my groceries there. The store is always spotless and neat and the staff is exemplary. They are friendly and understanding and they have never said a word to me for shopping there barefoot. I pulled in this evening on 08/17/18 to purchase some grocery items. I pulled into the handicap spot by the door because I cannot walk far without my cane. As I got out if my car I noticed a Family Dollar employee sitting out by the front door and she smoking and talking to some guy on a bicycle. As I approached the front door she said "Hey do you have shoes?" And I replied "No I cannot wear shoes." She said "Well if you don't have shoes you can't go inside here and shop." I said " I beg your pardon, I shop here 3 times a week and have done so for years and I have never had a pair of shoes on inside this store ever". She said "Really?" I said "Yes the manager has talked to me many times and understands my situation". "She said "Well you can't go in without shoes". So I told her I would drive acrossed town to that Family Dollar store and spend my money there. So I got in my car and drive there and spent $37. So that's $37 my favorite store got cheated out of tonight because the employee accosted me even before I got to the door. I take issue with this because I have to shop somewhere to live. I didn't choose a barefoot lifestyle, it was forced on me. I like to just go and shop and not be singled out and embarrassed because I am handicapped, it just isn't right. My wife and I spend alot of money at Family Dollar, she dowloads coupons constantly from the internet to use at Family dollar and we both love shopping there. I don't want to lose the priviledge of shopping there. Can something be done about this so that I can still shop at my favorite store and not be discirminated against because I have a handicap? I wish I had gotten the employees name. She told me as I walked by to my car that they were under new management and I replied I know I'm in there all the time. Can you please help me? Lonnie Moore

Bob Anderson
from Houston, TX
No shopping carts or hand baskets. The cashier made an error at the cash register in marking down a product that had been discounted. The error was the fault of the cash register because the discount price is not recorded in the cash register program. The system needs updating. As of 8-8-2018 store #04787. Also, I attempted to call to make a complaint but the answering system will not allow for such verbal complaints everything is recorded and the operator just hung up on me several times and or transferred me to an automated mess of an answering system. I have been a regular and longtime customer. But that will change if this is how this busnies operates. This store is convienant for me.
Sincerely
Bob Anderson

Joseph D Spivey
from Moss Point, MS
I visited store#00871@18:29:10 on 8/9/18 and the asm raised her voice because I asked y I could not have the one with the 50 cent off coupon had not left the store at this time.all I ask can I have refund and she told me no that was against store policies. I laid my recipe on the counter with my change that was given to me. She told me she could not refund once the purchase had been made.I don't think that was fair. I choose to come to Family Dollar to save but she would not give me that option and I didn't feel she should have raised her voice at me.Really really bad service.

Kimeon Moore
from Atlanta, GA
the family dollar in my neighborhood is out of control , the never have anything stocked its always messy ! if they dont have bags they dont have what it is you would like to purchase its so inconvience. they always have signs up ... no cash back no cards ect ...in which most times its a lie ...yesterday i was in there and the lights blinked out and the employees including the manager was sooo excited about it as if they was doin any work anyway... i really hate that family dollar its sad we have to go to another family dollar when that one is literally in front of our home. its located on raph david abernathy in the plaza with angies beauty supply its been a whole mess since 8 months ago ... just close the whole store get new better employees cause at this point its not a resourceful asset to our community! the customer service is not good the guy thats the manager the big guy he always so uninvolved with whats goin on and he has the type of attitude as if he dont care ! also the stuff in the store is out of season and no in order its just a mess something needs to be done about that store PLEASE

GERONE THOMPSON
from Rialto, CA
I entered store #08808 this morning of 08|07|2018 . As I approached the product my fiancé and I were seeking , I noticed a man sitting directly under the product we were seeking. I now know this was an employee(ANOTHY). As I turned and called my fiancé over ,this employee (ANTHONY) spread his legs open and this is when I noticed his zipper to his pants was open and he had this sinister grin on his face as my fiancé approached. It was then I asked him (ANTHONY) to move, and he just sat there , I then asked him (ANTHONY) again to move , but I was forced to be a bit more assertive. I then told him (ANTHONY) that his zipper was open, that's when another employee who I now know as the manager (YVONNE) yelled at me saying he (ANTHONY) was on his break and didn't have to move. I am African American , and there is NO DOUBT that if I were of another nationality I feel I would have been treated with more respect. In my 59 years of life I have NEVER EVER shopped at ANY establishment where the EMPLOYEES take breaks in the SAME LANES THE CUSOMER SHOPS FOR PRODUCTS, never the less THE MANAGER (YVONNE) telling the CUSTOMER its okay because he is on his break. I am glad I didn't have my granddaughters with me, they certainly would have been upset to see a grown man (ANTHONY) who is an employee sitting there in front of something they want WITH HIS PANTS UNZIPPED. THEN THE MANAGER( YVONNE) TELLING THE LITTLE GIRLS ' HE IS ON BREAK. we don't know if this employee is exhibiting signs of a type of SEXUALL PREDITOR , after all, the thing that sticks in my mind most is him (ANTHONY) widening his legs ,knowingly having his zipper to his pants OPEN ,AND grinning like a demented pervert as my fiancé approached. I think I should have made a police report, before he (ANTHONY) fully exposes himself to some other customer. And if the manager (YVONNE) thinks its okay to come into work with your pants unzipped and take your break in the lanes the customer is shopping, good luck with that. I have a range of emotions I am feeling right now, not to mention my fiancé had to view something so disgusting, like an employee (ANTHONY) sitting in front of what she wants to buy , on his break with his ZIPPER DOWN. Good luck getting THAT image out of your head.

Matt Snyder
from Arlington, VA
There is a family Dollar located in Orange Virginia there is a store manager Nichole Jenkins and as I walked through the doors I noticed she didn't look up too par i proceeded to ask if she was ok and that's when I noticed in her eyes that she seemed to be high on drugs her pupils were diolated small as a pin point she was sweating and knodding out and slurring her words.i also smelt alcohol on her breath very dissatisfied with her help poor work ethic she definitely needs to get drug tested I will be calling corporate cuz she was very unprofessional

Steven Kownslar
from Irving, TX
I have a complaint about Family Dollar Store #07096 on Esters Rd. Irving, TX. First I would like to say I enjoy the pricing and often shop there, problem is that the lines to check out are far too long. Today, I almost walked out because the line was 8-9 deep waiting to check out. A tall blond woman named Jeannie was the cashier and while I was waiting saw two people with items that sat them down and walked out. 2 out of the last 5 times I was there had to ask for another cashier to come check people out or I would leave.
To me, a Territory Account Executive for Telecommunications Company believes in the aspect of customer service, there are way too many choices for consumers to have them wait 5-10 minutes in line. If this was a one or two time occurrence. I would not waste my valuable time to send a letter to corporate. I asked both the manager and the tall blond woman to give me the corporate headquarter's number and they showed my a plaque with the Local Regional Mgr. number. I want my complaint to go to the top and have something done. I will make a copy of this letter and send it in the mail so even a customer service rep will be in trouble if this is not escalated. For evidence of how often I shop there I will give the last four digits of my debit card for research, which are 4756 from a Visa Debit from BBVA Compass.
I will take my business some where else if this is not corrected within a week or so.
I am really surprised that no one has complained to have had this situation corrected sooner as it is a busy store. I can't count the times I have seen shoppers arrive at the checkout line and realize they don't feel like waiting and walk out. How much money does that represent per customer to your business?
Please Do Something Soon or you will not enjoy posts I will leave in various sites.
Steve Kownslar

Cyndi Brawley
from Lake Charles, LA
i downloaded smart sense ap for coupons, never have did this before, drove out of my way, used gas and my time to find to employes that did not know how to use smart sense coupons, not trained or just dum do not know, but a waste of my time. Workers need to be trained to use this if you want your customers to use the AP---dum dum dum, , I need some items and did not get one due to the experience which was not good rude workers and yes I raised my voice because I do not like dealins with untrained or dum cashiers, if u want your customers to use ap, then train these workers and if they can not be trained, fire them, I wasted a lot of my time, I could of went to dollar general and not have to have ap. Call me Cyndi 337 304 9904

shannon garcia
from Detroit, MI
almost every night they close FAMILY Dollar store earlie I'm so tired of it lived here my whole life and all 2018 they close between 9pm and 9:30pm and have argued with me for wanting to shop at 9:30 the lady told me I had 24hrs to shop all day why am I coming in so late .The way they treat people is so unperfessional this store has been closed for 45 mins now.auburn r.d.pontiac Michigan and not the one they just built the store across MLK across from Karen circle get it together .was my favorite place to shop I'm done with this store really I'm sorry its bad business can't never depend on them I need formula and can't get it have to drive to another store when they are 2mins from home ..

Arletta Brown
from Logan, WV
I shop at the family dollar in Logan, WV and I have a complaint out the rest rooms. OK I know the get clogged but this store has 2. Me and my 10 year old grandson was shopping the other day and he needed to us the restroom. Well I was shopping so I sent him in the direction to where to go.
Well, he came back and said it was out of order . I went up front didn't finish my shopping and started checking out and I asked the clerk about the rest room she had said it didn't flush. I said but there is another one. She said oh it's messed up to. she said we have to go somewhere else to use the bathroom. OK. so your telling me you have to leave here to go somewhere else to use the bathroom. I said you know what I don't believe you and that's wrong for you all to tell people this. I'v had this problem with this store before about the same problem and I sent in a complaint I see now
they just treat people any at this store. I go to the one at Man, WV also, and I'll tell anyone the manager and her workers are great . I have never had any problems at all with them. I read the complaints about your stores and Man WV will be the store I shop at from now own. They are very very , nice to their customers...Thank you.

Diana Bordsen
from Indianapolis, IN
On July 21st i was doing my usual shopping at family dollar, i visited family dollar on C25 in Belleview Fl. As soon as i walked in your store i noticed the ladies section right to the left and seen all on top of area buy one get one 50 % i made it down first idle with one thing in hand looking for my second item while going down the second aisle a big cart full of miscellanious clothes was in the way of the section i wanted to look at so i lightly pushed the cart but didnt get quite enough out the way so i lightly pushed a little more, well i guess the cart was heavy on one side and fell right over !!! why the cart was in that aisle and not in the back with all the other equiptment blows my mind. This was an accident waiting to happen. The cart hit my leg so bad it had minor cut but the very next day a bruise the size of an average orange. Now me the customer suffering from pain that could have been prevented sees an employee rushing over looking very angry raising his voice says "WHY DID YOU DO THAT" now that is heartless and an absolute dissapointment to FAMILY DOLLAR, he didnt even ask if i was ok he was worried about picking it up. I was so disgusted i wanted to leave family dollar then but i have been shopping at family dollar for years. I talked with a claimes adjuster who was very hard to get in touch with , i left numerous messages with Mrs Quana Jones expressing my needs to talk with her, She made it seem like nothing was wrong with the cart falling on me and asked me about 5 different times "What would you like us to do?" very uncaring for your customer along with Bill. Im beyond dissapointed with Family Dollar now i should never leave a store hurt and your employees make it seem like no big deal. My name is Diana Bordsen and want to speak with someone who can help me ! Thank you and look forward to hearing from you SOON. Diana Bordsen

Brenda Comeaux
from Lafayette, LA
4301 Moss street Family Dollar in Lafayette La.
For the past several months at different times of the day. I will pull up to this Family dollar to pick up a few things, just to find the door locked, a note on the door saying they are closed, and will be back in 15/20 minutes. I think that is very unprofessional. It happened to me today around 11:20. Date today is 07/30/18. It has happened to many times to count but I will say this, it makes me go to Dollar general next door.

geraldine mcmullin
from Mountain Home, AR
I used to work at Family Dollar,I heard everyone gt a settlement because of Scott Brown,I didn't receive one can you tell me why?

Deborah Wilson
from Philadelphia, PA
I was threatened by an employee at Versailles ave. McKeesport Pa. Location at approximately 138 pm today, have witness,& receipt showing actually time, she refused to honor self price called me a trouble maker, refused to wait on me sent me to another register , and said she would get someone to beat my ass, I'm 61 years old have lived here all my life shop at all of your McKeesport locations I am appalled & expect results my phone # is412-877 -3764 Thank-you

Mamie Faye Stelly
from Dallas, TX
I went in to the family dollar store to do some shopping but I really needed to use the restroom before I started shopping well I looked around for someone to point me in the right direction to the restroom finally the store manager came out from the last isle and I asked her where was the restroom and she said they did not have one that it just got fixed from a customer breaking it and now it won't flush
So I wonder if they have to go all day without using the restroom also because it seems they just don't want to be unconvinced by their customers.
If that's the case I will just take my business to the general dollar about 2 blocks away from family dollar and over there you do not need permission to use their restrooms

Michael
from Saint Paul, MN
So I go to f.d . On 91 grnfld ave in West Allis, Wi. couple weeks ago with my 50 $ gift card, grab some items, take them to the cashier and swipe my card. Nothing. After over 15 attempts and 15 mins, one of the girls decides to finally tell the manager" Bren " she tries and can't make my PRE PAID gift card work and tells me she'll have to contact corporate office, half hour has elapsed by then. I tell her I have other errands, She takes my phone number , I leave, bout an hour later she says we're all good so back I go. Hour and a half I spend so far, gas, time and wear and tear on my nerves. Ok, I walk in there's the items checked out and ready to go. I decide ok, cards working , I'll grab some ice cream and I'm gone. Go to ring up my ice cream....... what do I hear ? I'm sorry, we can't check you out because " BREN " the manager didn't show us how she did it.... Yeah ? So ? Go get BREN and have her show you. I can't she tells me, why not I ask ? Because BRENS at the bank right now but she'll be back in a few mins. Are you freakin kiddin me ? I grab my items and leave PISSED. 2 weeks later, yesterday to be exact I go to F.D. 43 grnfld , walk in and before I pick up a few things , stop dead in my tracks and have the cashier check to make sure my cards ok , nope. Invalid she says, then tells me she's a new manager and doesn't know how to fix my problem. This by the way IS A PREPAID CARD you know same as cash...... So I call to see if BREN is at the store on 91 grnfld, the barely intelligible lady tells me they can't give out personal information on the phone but, she'd pass on my info to BREN and she'll call me. No call 5 hours later so I call 704 847 6961 Corporate hq. Automated directions tell me what number to press to address my issue. I press my number and wait and wait , and wait. No automated instructions , just dead silence, so I call back the FAMILY DOLLAR on grnfld ave hoping BREN was available, what do I hear ? I'm sorry, all our representatives are currently busy please call back later. So I did. What do I hear ? I'm sorry all of our representatives are busy, please call back later and hangs up on me...... again. Fathers Day will never be the same. And I swear if anyone ever gets me or mine a GIFT CARD FROM FAMILY DOLLAR......I truly believe I'd be inclined to drink. What a enlightening experience.

Sierra was very rude extremely rude cussed me out saying bitch tuck you i cannot get a bag

ASHLEY PREWETT
from Scottsboro, AL
I was in store 00298 last night at 19 :47 and had purchased 15 items i spent a hour downloading the app and coupons then spent a hour in the store getting my items when i got to the register the cashier was nice but i knew the total was higher than should be so i asked did my coupons take off and she said as for as i can tell yes she was rushing me so i paid with my receipt when outside and started checking and noticed 3 of my items were over charged on and 3 of my digital coupons didn't come off so i went back in the store and told the cashier and she told me that she had to get the manager to the front i told her that was fine. Manager came up I explained to her that I was overcharged on serveral items and that my coupons didn't come off and several items. She preceded to tell me that it would have to be given to me on a gift card and i told her that was not acceptable to me because it should go back on my card or cash but would rather it be on the card, so then she voided 3 items and then wanted to give those back on a gift card to me i told her no just better yet refund everything i bought to me because everything was shady to me i watched her ring up the refund as not having a receipt in fact i did i just felt like something shady was going on then she said she had only been there a couple of weeks and if she didn't understand the process she should have asked for help i felt if things were not being done the right way and people were looking at me like i had done something wrong i explained to her that was my money that purchased the items and that i shouldn't have to take a gift card for the difference it what i was cheated out of... we have just moved back to Scottsboro the last few months and that was my first time being in there in about 6 years and i probably not be back after the way i was treated yesterday

Johnny Patrick
from Indianapolis, IN
3 months later and still no coffee filters. Between 3 mangers and 3 stores later I was explained that they cannot carry every item. The shelf is still missing the item that has a price tag in front of it. One manager explained that the truck was coming today, I asked if there were going to be coffee filters on it and he said he didn't know. LMAO. Get to your stores and look at what is going on with them. as for me, I will go to Walmart till you can correct your problems with your staff.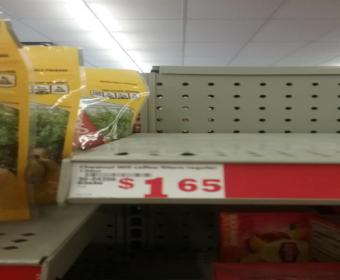 Helen Parker
from Rochester, MN
My name is Heleln Parker.I go in Family dollar almost everyday. July 10th when I went in the store to return I was told that I cant return but 3 times in a month even with my receipt. I wont be shopping there anymore, I am going to WALMART FOR NOW ON, I don't apperaite beinging treated like that. I know it is because I am BLACK. Lets face it, they don't like blacks here.I ALWAYS HAVE MY RECEIPT. THIS IS SAD

Melanie Barber
from Pulaski, NY
Our local family dollar is nasty. They use to be a nice store. Well not anymore. I was there Monday. I kept walking around just looking in shock. Grabbed a couple of things got to the register and asked them what happened to the store it was so filthy. The floors were so nasty. They both looked at me in shock. Like they couldn't believe I asked that with other customers there. I said I wouldn't be back until they clean it up. The store is in Pulaski, Ny 13142

Manieshia Hamptom
from Chicago, IL
Greetings,
It's paramount I take the time to inform you of my recent experience at one of your stores. I frequent the local family dollar located at 1533 W Chicago Ave #37, Chicago IL. On Sunday 7/15/18 at approximately 12:30pm I went to the above listed location to purchase a few items. Here in Chicago we must pay for our bags so I always bring a red shopping bag with me when I walk to this location. However, this Sunday when I entered the store an associate asked me to check my bag. This has never happened. I thought he meant for me to open it so I quickly opened it and revealed it was empty. However, he asked to check it again and hold it at the front of the store. I complied, giving him my bag. I then collected my items asking another associate to retrieve my bag when I was checking out. At the check out register I asked the associate for the gentleman who asked for my bag name and was told his name was Juan. Please investigate this for me.
This has not been the standard nor is there signage that says we need to check our bags when we enter the store. My question to you is why did this happen to me? Please contact me with an answer within 30 days. You may contact me for any other information you need. Have a wonderful day.
Manieshia Hampton
312-952-8987

flower
from Fayetteville, NC
Carlos is a manager that works in store 292 he has no respect for employees that are older he is always yelling at them in front of the customers all you have to do is look at July 3 at 530 pm on you cameras and you will see it . the store manger was their and said nothing. may be you need to visit that sore more it stays dirty and the employee is not doing the customer correct.

The Manager (Diana) of this store is lazy, rude and nasty towards both customers and staff. She was politely asked to open up another line because the line was too long and she not only got sarcastic with the customer that asked her to do this but she was rude to the other cashier. She just stood there watching the cashier work hard and move as fast as she could and pretended to be busy to avoid getting on a register. When she got on the register and asked for the next customer another customer and myself walked over to the register, the customer that were in front of us decided to stay in the other line but instead of taking us so we could leave she decided to stall and urge the other customer to come and check out. After that customer left another customer was getting ready to be checked out but she told him no just come to her register to be spiteful because we asked her if she could open another register. I have never had this type of experience at one of your stores but as a manager she should know better than to display that type of attitude with customers. On top of that she embarrassed the cashier by telling her that she needs to hurry up and finish checking out her customers and that young lady did an excellent job getting the customers out. She need to not only work on her customer service skills but she need s to learn how to talk to her employees. She always has this attitude when you walk into this store and it is uncalled for. If she cannot handle the job then she should look for another one that fits her personality.

tina duncan
from Central Islip, NY
I live in the Brentwood, NY (long island) area, Store 4771, 753 Suffolk Ave, Brentwood, NY 11717 - 63-434-2882
This store is terrible, I hate to go shopping in this store for anything. The employees, even the store manager Martha and assist store Mgr Yasmine, are so rude. The store is externally under staff, they barely speak english, and only want to help their own people. This is a mixed neighborhood. All people should be accommodated. I was hung up on twice, once by store Mgr and then by assisting Mgr. She was screaming at me!!! Over the phone. I am really starting to hate this store/company, they do not give their employee training on customer service skills, but yet they want your money When they go out of business, (which they will, like all the rest of the stores), then they will think of the customers that got overlooked for for proper services.

Donna Thompson
from York, PA
I went to your store on my.rose ave.in York.It was so messy and dirty.I couldn't believe what it looked like.so much stuff on the floors and the floors where so dirty.Workers doing nothing.We turned around and left that store.Went to the one on Maryland Ave.Which looked great,clean and stuff not all over the floors and cleaner.Yoi need to do something about the my.rose one and give the workers at Maryland ave.a raise.

Dean christiansen
from Troy, NY
Went to msin street wynsntskill,ny store, bought some daddy ray's fig bars, bought them home for the kids and a cope neighbor kids, they all complained didn't taste right, looked back at package to find exertion date was 12/14/17 7 months outdated, now I had just bought these 10 minutes earlier of course called store 12 times and associates to busy to answer. What kinda of quality control is that and also to sell food outdated that far.managers and workers need to be trained to identified outdated products and pull from shelves, it could mean someone getting sick or dying worse case.maybe need some undercover boss to go thru. Been a patron many years but really disapointed in this.I would like to hear back.
Sincerely dean christiansen
2 albert st
Troy,ny 12180
518 527 5882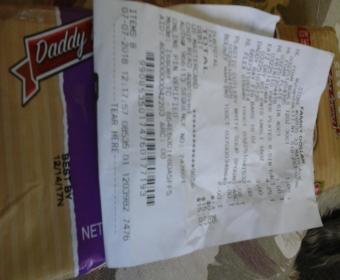 Vannessa Hyter
from Longview, TX
I am in Marshall,Texas 75670 I was in the store to take back some ear phones that was broken, your manager there has a smart mouth and was very rude. His is Jason I don't know his last name. The store number is102883 1113 E.Grand Ave. Marshall, Texas 75670 phone number 903-938-4145.

Sharon Jordan
from Leland, MS
First of the air conditioning has been out for a while. It's like walking into a store with the oven on and a smothering feeling which makes individuals feel bad. Last but not least as soon as you open the door to enter the store it smells like rotten dead rat. Is anybody responsible for taking care of this problem. Myself and family spend anywhere from 200.00 to 250.00 dollars in this particular store monthly. We refuse to continue enduring this. What if something happened to a customer from being overheated. The terrible odor is unhealthy and only God knows what kind of germs are in that store. Please please take care of this problem it is also very embarrassing.

Frances Feaster
from Montgomery, AL
The Family Dollar, store #00960, located at 2807 Lower Wetumpka Road, Montgomery, AL 36110, has a dumpster behind it. The dumpster isn't emptied on a regular basis and trash just piles up which causes flies, roaches and other vermin. Also, the dumpster needs to be in an enclosure so that the general public will not be able to bring their trash, old mattresses, furniture, etc. and dump it around the dumpster. I am a senior citizen and my house is directly behind the store and this is not only a health hazard but it is an eyesore. I have contacted the store but they just brush me off. The previous manager did attempt to handle the situation over the years but the new management just give me excuses. They told me the regional manager's first name is Amy and that is the only information they can give me. They won't give me her last name, a phone number or email address. I need this situation to be handled as soon as possible. Thank you for your time.

Christina Memmers
from Columbus, OH
I'm am a loyal customer at family Dollar store on 19 North arlington st. I spend probably 150-200 dollars every week we'll because of a altercation between myself and another customer that had nothing to do with me shopping at that store the so-called assistant manager I'm not sure what her name is was very rude to me and came up to me and told me that I was not allowed into the store because I so called talk to her best friend wrong so she Banned Me from the dollar store I don't understand how that's even possible she says she's assistant manager but she's very unprofessional she was calling me names on the way out the door telling me that I wasn't allowed in there and barisan me in front of customers I just think that it's really wrong not to mention it's a very very what's the word I'm looking for unprofessional it's like really get old Family Dollar Store there's no front doors and it's a bunch of little young kids that work in there who smoke weed right outside of the door sell weed out of there I know for a fact I just don't understand how this woman could tell me I'm not allowed in the store and like I said I spend a lot of money at this dollar store so if you could please contact me back my number is 3309061618 I would really like to speak with somebody regarding the situation so once again my number is 906-1618 330 area code thank you very much and have a blessed day I'll be looking forward to hearing from you thank you

john a livengood
from Concord, NC
I was overcharged $11.12,i called the store manager Sonya Davis (store#088846). I brought my printed ad ,sales slip and my phone with the app on it. She said it was my fault due to the coupons were not on my phone. I explained while shopping I added items to my chart. she reviewed my phone
which I felt was an invasion of my privacy. she acted as if she was judge and I was a defendant of a crime. I was offered $2.25 cent settlement.
The fact I was embarrassed at customer service desk.She said I had to between 2-3pmto meet with her.
I am disabled and it cost me more in feul for what she offered.

Sharon Perkins
from Rosedale, MD
Today I visited store number 07330. Let me just say that my visit was less than satisfying. I walked into the store with my 8 year old granddaughter and there was already an altercation taking place with a customer and cashier. He was clearly annoyed at the customer and the tone in which he spoke portrayed that. I am not sure what took place in the beginning so I cannot comment on that. Fast forward to my time to purchase my items. I went to the register the same gentleman that I heard speaking harshly to the lady as I walked in to the store was the cashier that helped me. He was very nice and helpful to me. However I realized the amount he told me my order was slightly higher than I expected. I did not question him because he had a long line behind me. Instead I decided to speak with the store manager. Her name tag read Brea. I explained to Brea that my purchase rang up $18.50 which I thought was a bit much for the items I was purchasing. I informed her that I noticed on the receipt the gain liquid detergent that I purchased rang at $9.95. I then told her that the tag on the shelf showed the price at $7.95 and she asked me to show her. I walked with her back to the area where the detergent was and showed her the tags on the shelf. She observed it and realized that there may have been a mistake however she asked me to follow her back up to the front where the registers are. When she went to do the return to give me the difference on the price she realized that the item is the incorrect size gain which promoted the price to ring at $9.95. I reminded her that she saw exactly what I saw. She asked me to hold on for a second and she then asked another coworker to walk her to the back. When she returned she went on about doing the return of the difference to the amount that I paid. She asked me to sign a document and then stated She will have to keep the original receipt. I asked her why because I need that receipt due to the fact that I had other items purchased on that same receipt. She stated I need it for my manager. I then asked her can I get a copy and she stated no because she needed the receipt to show her manager. She then stated I voided the transaction for YOU. Excuse me! How was this transaction void for me when the error lies with the store? I'm confused and rather taken back by her actions and verbiage .She then abruptly stated, never mind we're going to just do this so we can keep the day moving. She then took the said receipt and placed it in my purse: how disrespectful can one be. Some may not see this to be an issue however being that I am a manager and have been for 15 years I see the issue with this. There may have been an underlying issue that I am not aware. She could have been upset with the coworker that made the error in the first place and now realizes that more work that could've been avoided has to be done. However that is not the way you act towards or treat customers. She crossed the line in a couple areas. This should not be tolerated. I am not asking for anything more than just for you to train your associates one how they should deal with the public. I understand that this store location is not the best and the community can cause issues. However this is the second time that I have been in this store and witnessed inappropriate behavior . I cannot say that I will not go to this store in the future. However I will will make a conscious effort to shop elsewhere in the future. Thank you and have a great day.
Have feedback for Family Dollar?
Thanks for your feedback!
Sorry. Please try again later!