Family Dollar
Family Dollar Complaints Continued... (Page 12)
608+ reviews added so far. Upset? Call Family Dollar corporate: 704-847-6961

Jerome Woychesin
from Rhome, TX
My complaint is as follows: The Store Manager, when she is on duty, refuses to put heavy items such as a gallon milk which weighs approximately 8.3 pounds in an extra plastic bag for added support to carry out of the store. I have purchased the above item at various stores and asked it be double-bagged due to the weakness of the single bag seam. I have had the bag break and the milk busted on the pavement in the parking lot. I know these bags are inexpensive to purchase by the store. The Manager's only answer to my request was that she only orders one case of bags per month. My question to you is: Why is this manager's policy different from other Family Dollar Stores?

Justine Calderwood
from Salt Lake City, UT
I signed up for the Family Dollar coupon app, used it once and it worked well, went to a different store and clipped new coupons, checked out and got none of my coupon savings. I bought Meow mix with $2.00 off coupon, cheese its with $1.00 off coupon and Pringles with $1.00 off coupon. None of these came off and the checker said, "I don't know, I was told to sign people up, but I don't know how it works", I'm super frustrated. I bought these things because I thought I was getting a deal, but I didn't and the cashier was NOT helpful.

Vernell Taylor
from San Diego, CA
On Thursday August 18th my boyfriend went into the family dollar @ 777 N. Rancho Las Vegas, Nv and purchased a lot of items including a pair of glasses that cost $6 they came apart that same evening. On Sunday August 21st my boyfriend went back into the same family dollar and took the glasses back to exchange them only but he threw his receipt out. But the cashier recognized him and verified that he purchased the glasses. The manager wouldn't let him exchange them and was very rude and unprofessional I am including a picture a the glasses we just want to exchange it we don't want cash, plus my boyfriend bought it with his debit card.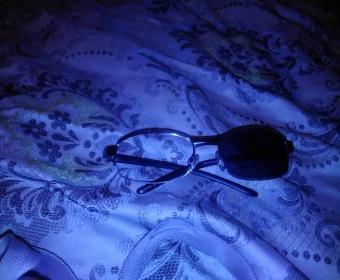 Charlene Glass
from Cleveland, OH
On Sunday August 21,2016 at the hour of 10;23 Am i enter the store two purchase item that was on sale. All Detergent. Buy one get one free. The location of the store located at 3407 Payne Avenue. Cleveland Ohio, store number 02334 contact number 216361-9477. The sale clerk was manager female name unknown she was only clerk at this hour waiting on customers. This woman had such poor ethnic of professional standards and customer courtesy that it was very ridiculous.
She was very rude, refuse to let my credit card go through make sale, shouted out illegal comments such as don't you rush me and disrespect me. This employee act like she was on some type of drugs doing her employment. Am very concern about her safety because how she violated my citizen rights in open door policy the next citizen wouldn't have allowed that misconduct of behavior and bad attitude of disrespect. She place herself in danger. The Administration need to inform of this employee bad attitude toward Family Dollars customers.
As i walk out, other customer inform me of there experience with this employee's attitude that also will lead to tort of Law: Discrimination. Thank you and please help resolve this complaint by contacting the Corporate office on my behalf. I plan to contact Family Dollar Corporate as well.

Kelly Crouse
from Paragould, AR
Went in to shop the sales had coupons with the exact same picture of the product and it did not ring up the coupon and they would not give it to me. They were rude they are always rude when we go in there. They said that the registers shut down at ten so, we had another transaction but they went around us and got the customers behind us that walked in 2 minutes before ten and we had been there over an hour. They were overheard saying that if we didn't check out before 10 we would have to leave our basket there and leave.
If you are trying to have a business and make money you let them finish shopping that way you make a sell. When you are at a restaurant you get to finish eating and you do not get run out of the place. The managers sure don't set there and complain that they have been there since 6 o'clock that morning and they are ready to go home. There is not one store in town who will not take the coupons. If it does not scan they type them in. Because they want to make a sell and have you return to there store. I will not go back to the store anymore as long as they are like they are in the store.

Bridget Waters
from Dallas, TX
On July 29, 2016, I bought store items at the Family Dollar Store No. 01451 at approximately 6:00 p.m., double check receipt and tossed the sales receipt. Then I went to the Ledbetter Rail Station and waited on my buss but decided to go into the Family Dollar Store located on Ledbetter directly behind the Ledbetter Rail Station. There was a guy picking up trash outside the store, I went into the store and the cashier told me to leave my reusable family dollar bag at the front. I put the bag in a cart that they had stacked up almost to the ceiling. I grabbed my reusable bag and proceeded out of the store.
As I walked onto the parking lot headed across the street to the bus stop, I was approached by the guy picking up trash, he accused me of stealing and told me to show him a receipt, I did not have the receipt in my hand, he, in a rage, told me that was "this is my stuff" I tried to explain to him that I do not steal and that I Just bought those items. He kept asking that I show him the receipt then he grabbed my bag, said he was going into the store to review the tape. Then the cashier came out of the store and asked me what did I come into the store to get. I told her I was just browsing.
Then the guy who grabbed my bag said his cashier just said I stole. But when I said I left the bag at the front of the store, he was still not convinced. She did agree that I indeed left the bag at the front of the store. However, she proceeded to call the police and told me to leave the property. The police came and found me next door at Walgreens and asked me did I just leave the store. I agreed that I did and told him what happened.
He advised me to call the corporate office. However, I went back to the Jefferson location and found my receipt I had thrown in the trash can. So the following Monday, August 1, 2016 around 6:00 p.m. I went into the store and informed the same cashier that I had my receipt and needed to claim my merchandise that I had spent totaling approximately 20.75. She was so hostile when she addressed me in front of several customers and I walked out of the store. She came out of the store in a rage and asked that she could not help me if I did not come back into the store.
When I entered the store she was adamant about the issue and proceeded to speak to me in a hostile fashion. I told her I would contact the corporate office since I could not establish a reasonable dialogue with her. I felt as though she was going to strike me at any moment. I left the store and called the corporate office number and am hereby requesting a full refund of the items that were stolen from me.

karen
from Philadelphia, PA
The manager was on her cell phone when I first saw her she appeared to be putting items on the selves she looked over at the line which had 11 customers I made 12 she went over to a register so I thought good she will open up a line. Well she did not I waited of about ten minutes. Went over to ask if she was the manager and did she plan to open another line? She was very rude raising her voice and said I 'm helping this customer. Not once did Krista the manager store#6928
Tell the waiting customers I'll open a line once I'm finished with this customer. She yelled out Corporate number for the customers to call in a complaint. I waited a total of 35 minutes in the store. Krista the manager was still "helping" the customer after I over herd her talking to her Regional Manager saying FYI a customer will be calling to complain; as if this was a joke. I have never experience such sub par customer service this Manager needs to be retrained she has no customer service skills FYI 6 other customers left the store in disgust.

Perrise Lee
from Southaven, MS
Om Wednesday, July 20, 2016 I went to Family Dollar located at 4724 Millbranch Store #1170 to return a bag of Laffy Taffy. The associate did refund me for the candy, but not before he laugh at me and tried to involve another customer. I told him it was stuck to the paper and I could not get it off. He tried to convince me that that's the way it is. Well, I have had it many times before and it was not like that.

Cecelia Godwin
from Mount Vernon, NY
My complaint and I speak for my neighborhood is the garbage. This store never sweeps the North 9th Avenue side of their location I am always sweeping what blows from their side of the street and lands in front of my house. Now they have several boxes just sitting there. And I have learned that the city has given them several summons. Apparently this means nothing. This is a constant problem that needs to be corrected! I really feel if the property cannot be maintained the store should be closed.

Deborah bowens
from Chicago, IL
5245 Riverdale rd-- not necessary a complaint on store service. But the trash bin on the outside a structure was built for it and it is parked on the outside of the structure and trash is building up. We live & work in a nice area. Please fix or I will call the corporate headquarters next to tell the CEO of Family Dollar what his employees are doing.

Sheila Sellers
from Lufkin, TX
I went to the family dollar on Frank St. in Lufkin, Texas on Sunday June 26 around 8:30 pm. I was ready to checkout with my one item but no cashier was there. Another gentleman came behind me and see he didn't see a cashier he yelled "hello". Eventually a cashier stomped to the register, she did not speak or address me in any manner. She heard me talking to the gentleman behind me and she stated "what did you say" I just looked at her then she stated again "what did you say" I told her I said if I did not need my item I would leave the store because you are being rude to the customers.
She stated that she was not being rude, and I was the one with the attitude and then rolled her eyes at me. I asked her for her name, she stated that her name was Kim, then I asked her for her last name because I was going to contact the corporate office, she stated none of your business. At that point Kim threw my coins in my hand and refuse to put my dollars bills in my hands. Kim ordered me to leave the store. I left the store immediately and attempted to call the number that was outside of the store. There was no answer. I do not want Kim to lose her job, but please talk to her about her customer service skills. I go to this family dollar the time. I do not want to have another run in with Kim.

Kimberly
from Fort Smith, AR
Saturday 06/18/2016 I entered Family Dollar Store #3377. Line of customers as my two grand children walked behind me and I was looking at them to make sure they didn't touch any of the toys on the end caps. The next thing I hear as we are down the isle heading to the card section was the cashier in a loud voice say, "no running in store, no horsing around!" I thought there must be some children some where else I couldn't see because surely she wasn't addressing my grands who were directly behind me.
I turned my basket around and went down another isle and was facing the cashiers and I asked the question were you addressing my grand children and she said I don't know who they are with! I told her that they are with me and I have this under control. I was just floored, 1 because I have seen on more than one occasion children literally run rampant through a store, open toys and play with them and then just walk away when the parent they are with is ready to go. I'm not sure who she was impressing that night, but she totally had me upset over her ignorance. There is ALWAYS a big turn over in this store, but this is the first time someone has EVER had to "attempt" to put me or my grand children in check. I'm also sure there is nothing going to be done about it.

Cheryl Thomas
from Kansas City, MO
I have called and complained regarding this store a number of times and I am complaining again, it appears that you are blatantly ignoring my complaints regarding this store, #: 07141 3901 Indiana Ave. Kansas City, Mo., 816- 861-2596. The store is unkept from inside & out, there is trash all over the parking lot, trash cans & dumpster over flowing with trash, also there is very poor lighting at night in parking lot. Inside the store shelves are not stocked, boxes all in the aisles, customers have to wait in one long line to make a purchase this is trouble and unacceptable. I will find out what other steps I need to take to insure this matter is addressed, since you don't appear to be concerned.

Jeffery Lewis
from Fort Lauderdale, FL
I purchased your "Family Chef" coals. On the bag says easy lighting and long lasting. This product is garbage. I light the coals with fluid trying to get the coals hot, then the heat fizzles out within minutes. Wind start blowing coals fizzles out. I been barbecue for years and this is the first brand of coals that is a complete failure. Please do not sell any of these coals to customers, because they will be pissed off like I was.

Bonnie Schoonmaker
from Hermitage, PA
Please get some new clerks/management at our store in Mercer Pa. The store is always empty. Rude clerks and the customer screen is never able to be viewed. We have a Dollar General. Always busy. We need this store, but, don't need these clerks that don't care. After being rudely treated, I told the clerk that is what is wrong with this store...bad attitudes. He said he did $4000 in business day before. The store is dead. No customers. Rid this store of its employees and hire in all new staff. Mercer will thank you for it.

Pat Calvert
from Newport News, VA
The service was great and the sales rep personal. It's you, Family Dollar corporate offices, I'm pissed off with. Opening your store on Easter? Really! Are you so hurting in revenue that you must open on holidays? I think not. It's pure greed and you should be ashamed.

keshia
from Fort Worth, TX
I went to the Family on Martin Luther King that just opened. First, the manager didn't even greet me when I walked through the door on March 10, 2016 at 8:45am. She just signaled for me to come to her register. I told her that I had a return and she immediately told me that she couldn't refund me the money for one pack of my underwear that I brought back.
I told her that the back of the package said that if I'm not 100% satisfied with the underwear that I could return them within 30days for a refund, and she got an attitude. I asked her could I have my original receipt back and she you don't need it because you have nothing else to return now. I just left after that without the receipt she was suppose to give back to me. I wanted the receipt to make sure the refund money went back to my card.

Wanda Westmoreland
from Arlington, TN
I got a Family Dollar code after looking for a long time on your site and then downloaded your coupon for xtra washing liquid. Went to store to cash it in and was told that they could not use internet coupons and that mine did not read. What a scam. The Family Dollar advertisement stated it would be $4. with coupon. I won't be going there again. This has happened more than once.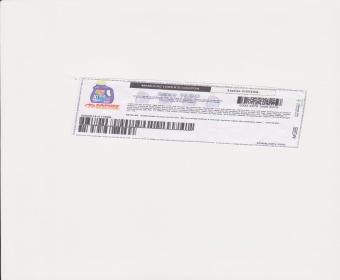 Shelly oconnell
from Luverne, MN
Employees of Pine River mn store are rude! Always on cell phones, smoking on family dollar grounds, in front of store doors, and when helping customers, they're in a hurry so they can get back to their phones. Also cussing a lot. I shop here a lot but when dollar general opens, I'll be shopping there.

Dianne Klinger
from Lansing, MI
I appreciate your store (the staff is friendly and seems to be dedicated). The selection of products is excellent. Displays are orderly. However, in our rather nice community, I feel that the interior and the exterior of your store is way below par. The storefront is really quite unappealing and the floor inside is rather nasty looking (it has been even worse perhaps 2 or 3 years ago). It is impossible to "park" a shopping cart at the front entrance. Carts must be pushed into the store from outside through a heavy, non-automatic door. The back entrance has no ramp for taking a cart into the parking area to unload a large purchase. I hope someone in a position to evaluate this location will take a look and see what I'm talking about. There is a newer dollar store in town; the store is much nicer, but Family Dollar usually carries the products I need.

Rita Brooks
from Jonesboro, GA
I visited the family dollar store in Love Joy Ga. and ask edthe sale representative if this location sole matches and if so where located. The sales representative response was "Why do you need some." my response was "yes, that is why I m asking." Per the sales representative " I was a joke". Others in the store began to laugh. I feel that I 'm not visiting family dollar store for people who want to perform in front of other customers, or for people who want to be on comedy view/stand up comedy, I visit the store to purchase items that I need. I use to visit this store and found the customer service was professional and customer directed prior to this new management. I feel there is a need for customer service training at this store.

I went to the family dollar at 901 E main street in new iberia Louisiana and i heard the assistant manager making racist remarks about white people. She was on the phone and saying white people stink and they are so annoying and loud. The assistant managers name is Enchanted. I am not sure of her last name. She is so rude to her customers and always talks about them while they are in the store. This is not the first time i heard her make a racist remark. I suggest something be done about this before that store looses a lot of business because of her.

Henry A Slapnik
from Cleveland, OH
I live down the street (so I walk) go to Newburg Hts. Family Dollar store #11103 I like the products and prices. I shop like 10-15 times a month for food, cigs, and cat food. Most clerks and managers know me and I get along great. This morning at 8:00 am I went there and the clerk who is a young African American named Laqueesha got mad for asking a price for my smokes. She got the manager to ring me up, so threw my cigarettes to him across the counter and they hit the wall? manager? then floor. So I should of got another pack, since these were damaged. The only reason I brought up race because she is rude and I also had a run in with another female of this race. I have family members who are mix couples (black and Puerto Rican) so don't you dare think it is me.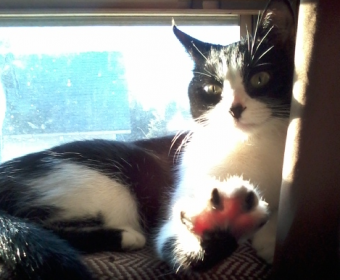 Michoe Garnett
from Evansville, IN
My daughter who is 11 years old was accused of stealing something out of the Family Dollar located at 1617 Lodge Ave in Evansville, IN. First of all my daughter does not have to steal anything. I make sure she has money to purchase whatever it is that she wants. I do not appreciate the accusation at all. We have spent a great deal of money in that particular store. I like something done about this. I am not sure of the clerks name he was a older Caucasian male who was working around 9pm on December 4, 2015.

Robert Compton
from Chamberlain, SD
Went to the store located in Chamberlain S.D. This store is always dirty, empty and full boxes block most of the isles. New clothes, product, etc. on the floor. This particular day, Sunday, Nov. 22nd, I went in and two girls were working. One's name is Amanda, who worked there before but quit and now back, I didn't know the other's name. They were just talking very loud, yelling in fact at each other. Discussing their personal business, the stores business and anything else for the entire store to hear. (This Amanda is always loud and obnoxious and I was sorry to see her back).
When I came to the counter with my items I also asked for a pack of cigarettes. Amanda, who wasn't at the register said I got 'em, just throw me the keys in which the girl at the register did. Amanda got the pack of cigarettes and instead of handing them to her, which she could have easily done, she threw them at her. The cigarettes flew over her head, hitting some items on a shelf a couple of isles over from the register. They both laughed hysterically at this. I then said get me another pack, both of there replies were "We can get these for you", as the register girl ran to get them. I repeated that I wanted another pack instead. Finally Amanda got me a new pack. I don't know who runs this mad house but obviously they don't know what they are doing. These girls shouldn't be working together alone in this store and I would further say shouldn't be working there at all.

Sherry Works
from Gaffney, SC
Well, it was at the location in York, SC. And I am a couponer, and I try to be honest about doing what I do because I enjoy saving money. But when I go into a store and the cashier has an attitude because I want to use my coupons is ridiculous! I heard her tell of one the other cashier's, "I don't know why these people think that just because they coupon, we are supposed to cater to them." Now, that was a rude statement to me in all sorts of ways! One, because I'm black, and two, because I coupon. Well, needless to say that I was offended and don't plan to shop there anymore.

Joel Elkins
from Pasadena, TX
Went to return a mop and the manager was very rude and loud infront of other custermers and would not exchange the mop with out receipt he accused me of trying to make a gain off this mop I just wanted to exchange it the mop cost a hole 9 dollars he said he would run store his way. This boy could not have been more then 22 yrs old and was yelling and scaring people and kids it was the family doller on spencer and blueberry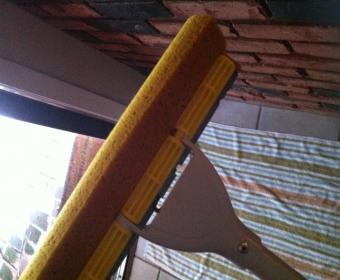 Purchase on 10/2/2015 $28.25 using debit card - Cash register did not accept -The manager tried two or three more times before moving to a second cash register. The manager tried the card once more then asked if I had a check. I then wrote check # 210 in the amt. of $28.25 that the cash register did not accept. The manager suggested we try another check. I then wrote check number 211 for $28.25. The cash register did not accept that either. By that time the customer line had begun to double and customers were disgruntled. The manager said that he was sure one of the transactions had gone through and allowed me to take the diapers, which were needed immediately, and the other misc. items I had chosen.
I checked my balance before I made the purchase. I had exactly $50.00. After the first 28.25 transaction cleared my balance was $21.75. The subsequent attempted withdrawals were dated 10/2, 10/2 again, 10/9 and 10/9 again. The supposed return checks were then turned over to a collection agency who attempted again on October 6 and again on November 12, according to the person I talked to at that agency. The total number of unsuccessful attempts was 6 @ $30.00 each equaling $180.00.
My meager $21.75 was lost in the transactions. I don't want to have to wait 10 to 14 days for reimbursement of $180 + $21.75 totaling $210.75. I deposited $100 on 10/27/15 to keep the bank from closing my account, which still left a negative balance. I went back to the store on 11/17/15 to try to speak with the manager that conducted the transactions and was informed he no longer works there. I want to be able to go to the store, I think the store # is 9277, and pick up a check or cash for reimbursement. I shop regularly at Family Dollar, normally at 2509 31st Ave. No., Birmingham, and receive exceptional customer service. Looking forward to an immediate remedy and a continued mutually beneficial relationship with your company.

LaPorsha Allen
from Saint Paul, MN
On October 16th George, the store manager of store #05436, said hello sweetie when I entered the store. I said hello but no sweetie. George yelled back he calls everybody sweetie. I was buying a Gatorade. So I got back to the shortest line, his register and he did not want to ring up my groceries. He dropped his head, he took the Gatorade really slowly. Someone came up and gave him a high five. George said to him," Yea, I know man." I don't know what he was referring to but I know he was trying to make me feel wrong for correcting him. I told him I want to use my own bag. He slowly gets my bag behind the register. Slowly takes the Gatorade out of the Family Dollar bag and hands me it all.
On September 13, 2015 I was being rung up by his co-worker, he butted in and said, "you got the kind of bags he likes to steal". On September 9, 2015 as I was entering and putting my bag behind the register, George was falsely accusing someone for stealing. The guy he was accusing stayed calm and told him the product was his. On another day I was at checkout and commenting on the fall days with the cashier; George butts in. He butts in by coming across the floor from where he was sweeping and says to me rather then co-worker that he has to stop smoking cigarettes. I have never held a conversation with him so I thought it odd for him to continue a conversation they were having but he was staring at me.
Im writing this to have a written record of why I would sue Dollar General for allowing there manager to continue to try to humiliate, sexually assault, and dominant someone else's shopping experience. Furthermore, I will take this step if his actions continues and/or if he steals anything from my bags while my personal items are behind the register. I have been shopping at Dollar General to a point where I expect good customer service. I just moved into this new neighborhood and Im unwilling to continue to excuse his aggressive behavior. Im asking for a quality control visit, and a reprimand of some sort because his behavior is intentional. So he could stop on his own, I don't think Im the only customer he harasses. So the level of corrections should be left to Family Dollar, whom is responsible for his actions.

jeffrey adkins
from Fort Wayne, IN
I went into the family dollar store on bluffton rd fort wayne Indiana on 10-27-2015. I was in line to check out with 1 person in front of me. everything went fine for that person however when I got up after standing there for over 10 minutes they were having a problem with the scanner. after watching the cashier hand put previous customer in manually, the cashier couldn't do mine. the manager came up and shut the register down and moved to another one. I asked if this was going to take long and that I would just go to another store. the manager had an attitude which in return made me angry causing me to walk out while muttering a word I shouldn't have used.
The manager then came running out the door telling me to never come back there. I tried to say I was sorry but she just flipped me the middle finger and said f##k you! do I deserve to be banned, No! Was I sorry Yes! but do they need a manager who will follow you out the door doing what she did and said! No! That is not too professional, and I wasn't either but I was not working! I doubt anything will become of this but I wanted to voice my opinion!

Bill Mee
from Mount Holly, NJ
I was shopping at the Family Dollar located in Mr. Holly , NJ. Went into the store and got the things that I needed, When I got to the cash register. He began scanning and I noticed that there might be a price difference. He said you show me where you saw a lower price. I said I may have the wrong price I said I may be wrong, He said you probably are wrong. I started down the isle and he kept saying I know my prices, I said look man I am not going to argue with you, we got to the toilet paper section and he in a very rude way. He then held his hands in the way saying show me where you see a dollar price. I the started to get angry and tried to walk out of the store and he kept following me to the store exit. At this time I said some rude comments to the manager, I can not take someone being that close to me. I then got very angry and said some things that I should not have said. He then proceeded to tell me to leave, and banned me from store for future use, and if I do go back there he would have me removed removed by the cops. He has been rude I the to not only me but I have been there when he has verbally corrected his staff in front of a group of shoppers. My phone number was given to Family Dollar corporate. Can someone from customer service please call me to discuss. Thank you in advance,

Tauhidah Ager
from Richmond, VA
There were four store employees on floor(women) including the store manager on the same aisle supposedly putting up merchandise. They were doing more talking and arguing with customers in reference to the there only being one cashier behind the register with 13 people in line. The young cashier was upset because of the manager's deliberate non response to needing help. Eventually the cashier began to ring the bell loudly for some assistance. The manager walked around to the other cash register but not before another store employee( young lightskinned girl that was putting up stock and arguing with customers) wanted to know why she needed help. At that moment I was paying for my merchandise and answered that obvious question for the young lady.
I was in that store for over 10 minutes in line before anyone acknowledged the young cashiers pleas for help. This is an unacceptable way to run a business. This is also a racist situation. The stores in the black neighborhoods have the least qualified personnel running its stores. or this could be Family Dollars ignorance of great customer service, cleanliness of stores and organization and merchandising. I expect and require a response from your company in reference to this being addressed and investigated to say the least. If there is no response I will be forced to bring this to the attention of the community and public officials. I expect to be treated as a paying customer and not some stereotype. This happened on Tuesday October 20, 2015 at the store in Richmond, Va on 25th and Fairmount Streets in historic Churchill area.

Anthony Aguilar
from New York, NY
Store location#4318 Elsmere KY. I shop at this location every other day just about. Now 4 months ago I asked Tony the manager if he could order some more wheat bread, he said ok. 2 months went by and no wheat I'm getting mad I ask again he said that the supplier is suppose to put some out. look I'm fed up its know 4 months latter and still no wheat whats going on please help me. I mean its only bread don't let bread cost you a loyal customer. I would like to recognize two employees at this location. Lets start with Tony Manager he is a hard worker always polite, suggestive sales he deals with problems very well. Now Shellie Ass, Manager awesome she can do it all she suggestive sales, very nice to people hard worker look Shellie works when she is sick when your under staffed very dedicated employee. If we cant fix this problem with the wheat bread I'm going to take my 6 hundred dollars some where else. Those two employees I mentioned needs to be recognized by you prays them make them feel wanted.

lillie gwyn
from Washington, DC
9/27 in store #3857 WSNC line seven people deep only 1 register open..asked for a manager to open a new line she the manger came up looked and walked away manger's name Katie Moore I was told...two or three customers in line made the comment she never does any work its always like this in here.she didn't. Feel as manager it was her job to do a lowly job of opening a registry..i spend a lot of money in your store if you don't like the neighborhood you open in,why are you here .i think you need to have a talk and additional training of manager's as to what their job description consists. Of and how it essentially good to jump in when lines are longer than usual to keep customers from just putting. Their items down and leaving. Because service sucks.. The cashier was doing a great job being as nice as possible and the dumb manger just watched and wasn't doing anything!!

Jerome
from Rocky Mount, NC
I want to this store around 9.30 am 09-25-2015 I had a cart fill with different items the amount total came to about $60.00 I only had a $100 the white lady that check me out stated I just open up and I don,t have change to give you back the different you need to go somewhere and get some change. It is hard to understand why she did what she did when my total was around $60. Did she do this because I was Black.

Mary Kelley
from Madison, AL
I have a Family Dollar located in my neighborhood. The store is located on highway 72 and Mastin Lake Road in Huntsville, Alabama. The lawn at this store hasn't been cut for several week. I asked the store employee if the lawn could be cut and keep neat. The employee states it was nothing he could do and if I had a problem to contact the corporate office, I am in a neighborhood that contains a high percentage of African Americans but the lawn are maintained. The store is located on a corner and makes the appearance of the neighborhood seem poorly maintained. The store provides a need for the community but it should not affect the appearance of the area in a negative manner. I would appreciate the lawn being cut this week (9/22 -9/26). Thanks for your cooperation.

Joyce McIsaac
from Waltham, MA
I am a very good customer to your Moody St Waltham, Ma. store, have been shopping there since it opened. The manager you had before who just left this week ( Steve) was great helpful with whatever you need. But yesterday I went in and there was a new guy there I guess manager. First he was very rude, when I went to cash out I had 3 coupons for my products, I asked first the new cashier if the correct price one of the products, she didn't understand don't think she spoke English, but she was trying and nice, she looked to this so called manager.
I tried to ask my question he ignored me and just keep redoing the transaction canceling what she did and rescanned everything three times as I and others waited, if he just listen to me and made eye contact this wouldn't have happened then with one of the coupons register took coupon but he took it out I ask why got a grunt, so I took coupon back. I am really upset about this, I go there for good products and service. If this is how it is going to be I will never shop there again, and I will let everyone in Waltham,Ma know ( know alot of people and I bring elders there twice a week) Please advise how my complaint will be handled.

John A. Lappart
from Holyoke, CO
Sunday night 6/28 at 8;55pm, 5 minutes before closing, I walked into the Family Dollar Store in Holyoke Colorado intending to buy some Powerade Sport Drink for the electrolytes after a long hot day working on my farm because I often get leg cramps. As I entered to store a young man with a name tag Kent rudely said -"you have one minute", in those words, nothing more. His arrogant manner, rude speech was insulting, offensive and upsetting I asked him for his name full but he refused insisting I just leave. I came from the field dressed in work clothes which may be part of the reason for his attitude, in a farming area it's quite common. I'm 68 years old, own my farm and am well known in this community, as I walked to my car an friend who observed this commented on his rudeness, in a small town word gets around.

Rhonda Watkins
from Buffalo, NY
I was at Family Dollar store #05242 located at 2526 Bailey Ave on June 11, 2015. The line was full and moving slow. My Fiancee' located another Employee and asked if another line could be opened. The Employee came to the register and began punching in codes on the register. Another customer asked if he was opening and he stated not yet. The line slowly moved forward and the other Employee never opened his register. It was finally my turn at the register and the cashier assisting me stated to the other cashier you counted your change slow on purpose and the other cashier smiled.The cashier assisting me gave me my change after I paid for my purchase and as I stood waiting for my receipt he ate a hand full of Doritos first. Very displeased with rude service. You should maybe do an Undercover Boss to see what kind of Employees you have representing your Establishment.

Mechile Williams
from Camilla, GA
This is my second time writing to you all. On 4-4-15 I went shopping there that day I had the family dollar coupons 5/25 and $3 off plus other coupons that expired that day the girl was new that ring me up and the coupons was not coming off like they should so I did not say anything to her I just said that I would take it back the next day when the manager was in so the next ay I took everything back the manager was the only one working when I went in I was the only customer everything started out good she was going over my receipt she went through the coupons in which I use so the store good full and we stop until she waited on the other customers so she gave me a refund by the time she gave me the refund the store was full again remind you she was the only one working store is clear now she re rings my stuff back up for some reason the cash register froze or something and then she just started going off she went from being great to an evil BITCH saying the coupons would not take and I could not use a 2.00 one cause the Tresemme was on sale for 1.75 and she would let me have it for .25 I could not make her realize that it was not .25 it was 1.75 and .25 was overage she was so rude and I was offended because I have been shopping in FD just as long as it has been here and never no problem with no one but her she gave me back my coupons all but my 5/2 coupon on nivera.
This is my break down (2) Head &Shoulder $2.00 each coupon 3/2 (1) Tresemme 1.75 $2.00 coupon (2) Nivea $4.00 each $8.00 $5.00/2 (4) Suavitels $3.00 each $12.00 2-$2.50 on 2 which was $5.00 on 4 (1) Mitchum $3.00 and a $3.00 coupon. my total before taxes was $28.75 had the FD coupons 5/25 and the $3.00 so that was $8.00 leaving total 20.75 my coupons $18.00 my total should have been $2.75 taxes added $1.92 total should have been $4.67 and I tried my best to explain that to the manager she could not see I know my total was not $15.41. if you coupon you gonna have your total figured out when you go shopping and my Suavitels pearls had a high $2.50 value and they expired that day so mad.Your Camilla Ga Manager needs to learn some manners and stop being a hot head because I even told her to figure it up on her calculator and subtract but she would not just so disrespectful and she need couponing lessons because the next time it might not be me all nice and just walk away.

Told manager at my local Family Dollar that the milk in the fridge was expired and her response was that milk is good two weeks after expiration date. What? Seriously!

earl brown
from Cincinnati, OH
Your store located at 1801 Central Pky, Cincinnati, is perhaps the worst display of " customer service " I have ever witnessed. The cashiers are often rude, talking, texting and even yelling back and forth at other employees. They seldom if ever greet or say, "Thanks".
My family and friends have experienced the same rude treatment at the same location for better than 2 / 3 years. Stay clear if possible.

Brenda Ratley
from Covington, LA
I often go to the Family Dollar located in Franklinton, Louisiana. The conditions of the store continues to deteriorate. It is so messy and cluttered you cannot shop. The last 5 times I have gone in there ( some of the times in the morning and some past noon) shipment boxes have been placed in the isles blocking anyone from retrieving items to purchase. Clothes from the racks are scattered on the floor which is a hazard as one elderly lady almost fell today . As a matter of fact one lady shopping was so aggravated as to the disarray of the store she left her buggy which contained a few items and stated" since I can hardly walk in this blank blank store, I will take my business elsewhere. There was a line of people waiting at the register (1 register was open) while the manager was sitting at the computer rather than helping at the register or cleaning the store. Apparently customer service and cleanliness is something lacking at this location. I hope more people will state facts of this such to the corporate offices otherwise it could go unknown. Please address this problem as you can see it is costing the business customers and revenue. Thanks and please feel free to email if you wish.

Johm Newell
from South Amboy, NJ
This store is located in Sayreville,NJ... I asked an employee that was stocking the shelves how much the Gatorade was. She snottingly said that I had to bring the bottle to the counter so they can ring it up. Totally not right.

Jeannette Yanes
from Miami, FL
When I went today to return pants that I had bought and ripped within the minute of me wearing them, I was told my the assistant manager that I was to "fat" and that's why it broke. She stated even though it was an XL I shouldn't have bought them and that I was larger than her! All this in front of a line of costumers! Very disrespectful!

Jae Andrepont
from Eunice, LA
The store manager is always standing outside at the door smoking. You have to constantly wait at the register for him to come in, he comes in finally, on the phone cursing in front of customers and kids,, the " f word" and checking people out, no "thank you" the store has no one around to help you, they're never around. This is a daily thing, it seems like family dollar would honor the word " family" we hate going in there because of this rude manager. The cursing has been brought to his attention numerous times, but he knows nothing will be done about it. This is the Eunice, Louisiana store ( newer one) someone needs to come here and see. Thanks.

Beryl Jeune
from Miami, FL
I found out recently that your stores carry the Cafe' Al Fresco drinks, so I went to the nearest store to me, address is 11520 Quail Roost Drive, Miami Fl.33157, tel. no 305-378-6545 and saw the drinks but not the flavor I've been used to for a long time, Beatrice at that store is a very nice and polite young lady, I did buy the Vanilla and the Hazelnut to try them but I don't like the flavors so I asked them at the store if they could order the favor which I'm used to and they told me that's all that came to the store so I went on my computer and got the tel. no. of the head office and I was told to call the district manager which I did and her name is Maria and she told me to call the manager at the store and make a request for the Caramel drink which I'm used to which I did, her name is Nancy and I did make my request but she obviously wasn't interested in helping me and she gave me an attitude saying she couldn't do so, I just don't understand this if the store is already getting other flavors why can't I have the one that I've been drinking for almost a yr.
I have spoken to Brian who works for the Café al Fresco for quite some time and it was he who told me about your store having the drinks and when I called him and told him that you don't have the flavor and he told me to call your headquarters and see if you would be kind enough to let me have the flavor which I wanted and then I got the run around so I guess i'll just have to pay the $80 and have Brian send the drinks to me, i'll be 80yrs. old this October and I'm a widow with no children, I had emergency surgery last June and the Dr. told me that I cold only drink water which I hate and that's why I need the Cafe' Al Fresco Caramel syrup but nobody cares these days, end of story.

Lillie
from Gainesville, FL
On 1/23/15,I, experience the worst shopping event I have every had at store at any family dollar store , the store number 08475# and the location is 1723 S main St. Gainesville. I shop in this location at least two times and week as well as the 23rd street location. I had the worst customer service experience having experiencing this type of shopping experience I will never shop at another family dollar. The lines were long due to the casher register would not accept visa cards and I did not have a problem with the machine not accepting visa debit cards but at least accepting another type of payment would have made this process a lot better and it would have made work out some of the issues this locating was having with this being said there should have been a back up plan in place, if this happens at another location and the store happens to be a bigger store you will have a lot more complaints coming from customers.
I was very disappoint that a back up plan was not in place and I was very disappointed with the out come, not only did the cash register would not accept visa cards but would not accept checks after the Manager stated to me that the register would accept checks . I end up placing almost 50.00$ dollars in items which had already been bag by the manger placing all my items back, customer had been waiting in line for almost 30 minutes to get help there was another cashier in the store but he walked by the long lines and did not help the front end supervisor from the Lake city store. The Manger was on hold at least an hour waiting for help from the corporate office to help get the machine back working it should have been a plan in place being a big company that make millions of dollars a year., I would encourage the company to think about getting a second cash register this would be helpful all customer if this happens in the near future.
With this being said I will not be returning to another Family dollar store in the near future.

I purchased a defective product and was told that I needed the bag it was in and all the hardware. I purchased a curtain rod and did not notice until hanging the rod that the other end was broken. I did not want my money back, just a swap The manager of the store stated she could Not resale the defective product without the original bag. Why would you want to resale any defective product to a customer? I will Never go back to Family Dollar, its cluttered anyways. I will continue shopping at Dollar General where the Customer happiness matters, and Zero clutter.
Have feedback for Family Dollar?
Thanks for your feedback!
Sorry. Please try again later!